Reviewing My Popular Recipes and Crafts Posts is my favorite thing to do in December. When I look at my stats, it is clear what you all love, and which projects resonate the most with you!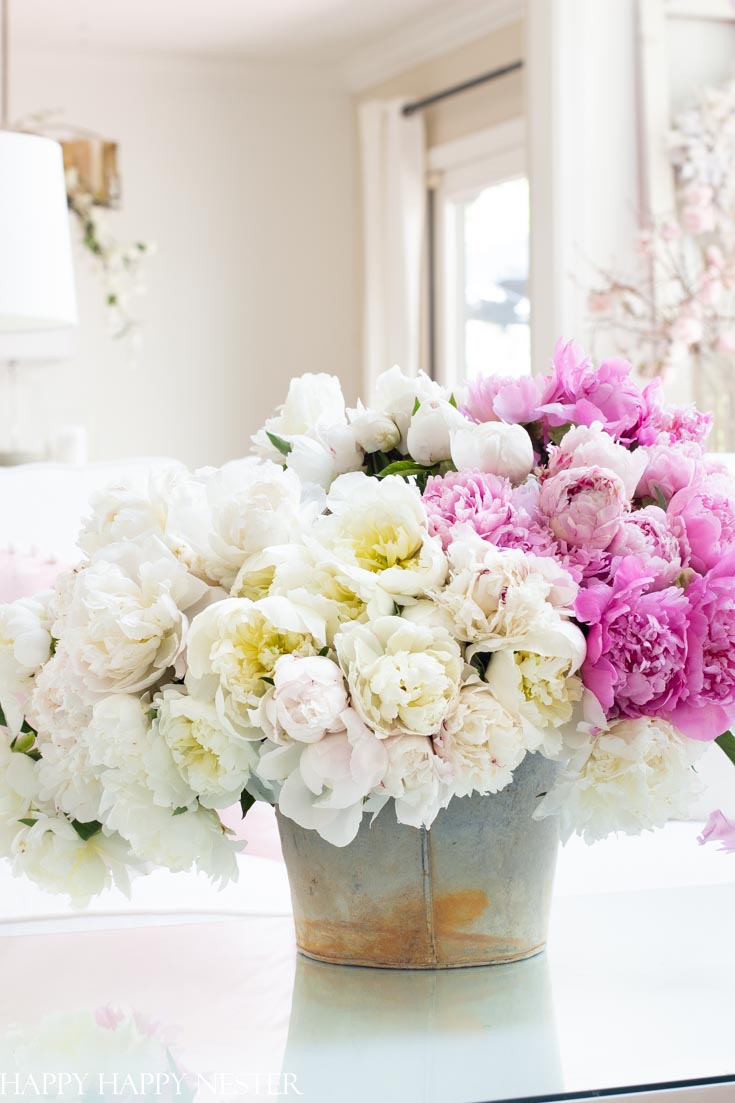 Although 2020 was a tough year for the whole world, I kept busy trying to provide some inspiring projects on the blog. I was determined not to let the pandemic hinder my passion for crafting, baking, and decorating!
So, every year, I do a deep dive into my analytics. I know this technical information is more than you want to know. It gives me a better picture of what you all like, and in turn, I can produce more things on these topics.
But, sometimes, I go out on a limb and post things that are pretty unusual.
Yes, I defy all my stats.
And these topics aren't things that you might see on Instagram or Tik Tok, but they are something that I love. And lo and behold, some of these posts are on this list! It's funny to think that a few of these popular posts almost didn't get published. Please read below to find out which ones they are!
Let's get this show on the road. Wait, I forgot to mention that my friends are joining me for this 2020 top post. What a treat to be invited to this blog hop. You can find their posts down below.
MY POPULAR RECIPES AND CRAFTS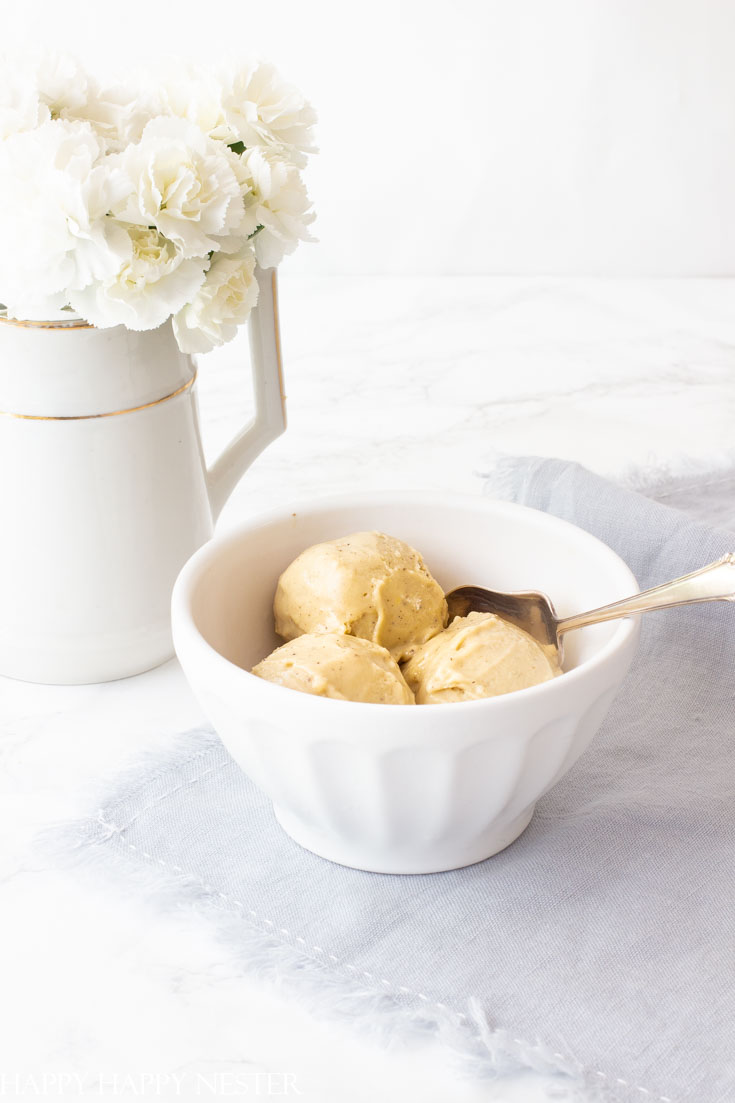 Number 10
Almond Custard Ice Cream Recipe
My husband is allergic to milk, so I came up with this almond custard ice cream recipe. It is a custard that combines almond milk and eggs. Once I cook the custard, I place it in my Kitchen Aid Ice Cream Maker, and it gets thick and creamy. I then let it freeze a bit before serving.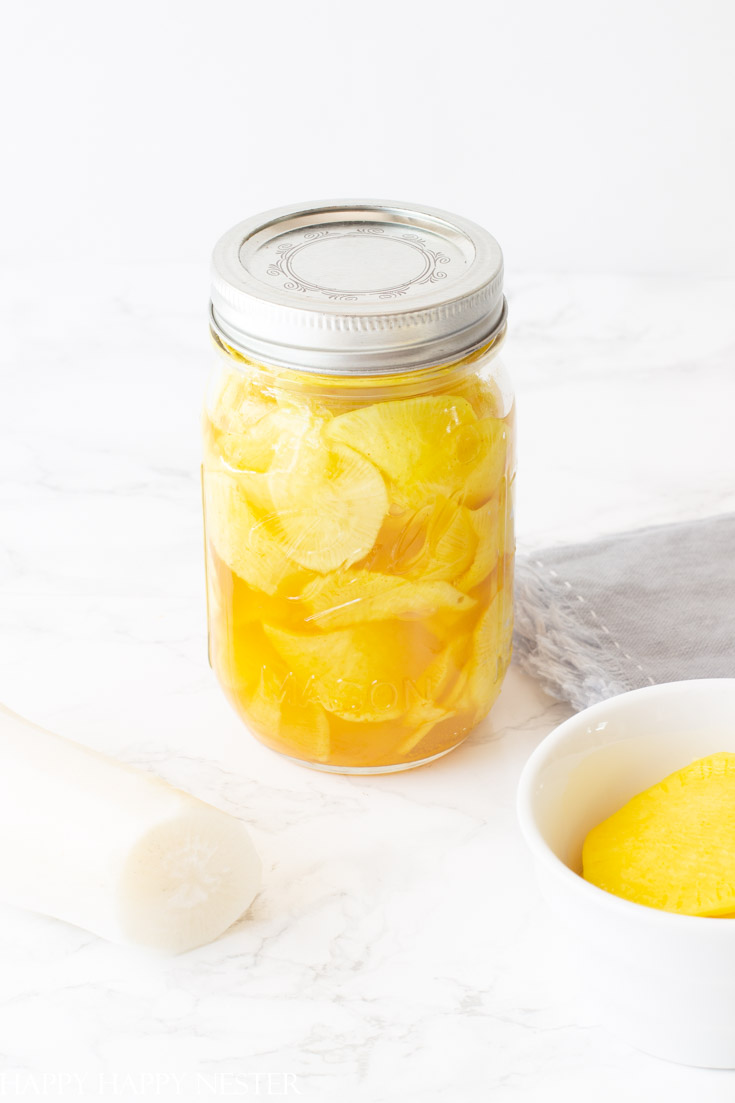 Number 9
Pickle Recipe – Sweet Pickle Daikon Takuan
I grew up with this yummy pickle. My auntie always supplied us with jars of this wonderful rice topping. Do you love sticky Japanese rice and want something crunchy, sweet, and pickled to add to your bowl of rice? Then you'll love this easy Japanese recipe. It's my Auntie Emy's recipe, and if she were still around, she would be so tickled to know that I'm sharing this with my readers. This post almost didn't get published since I didn't think there would any interest in the recipe. Boy, was I wrong!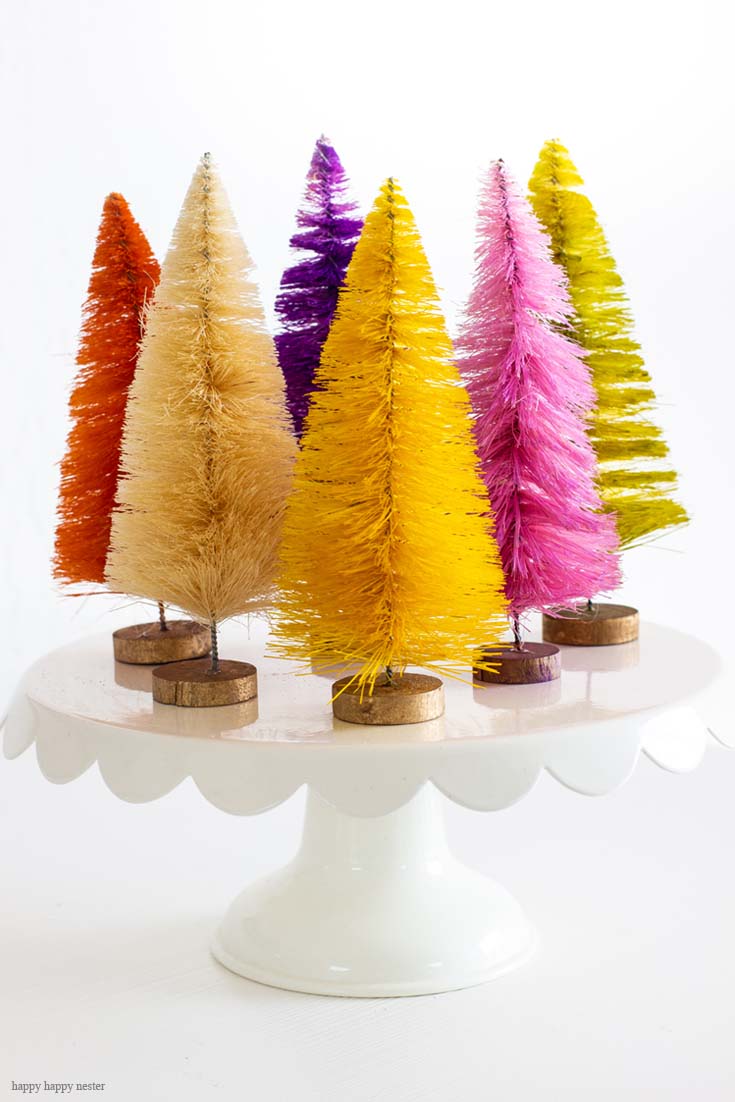 Number 8
Have you ever wanted a certain color bottle brush tree, and you can't find them at the stores? Then you'll like this craft project. The pretty colors are endless and you can create tons of trees to match your holiday decor. I may need to make a few more light pink ones for my holiday decorations.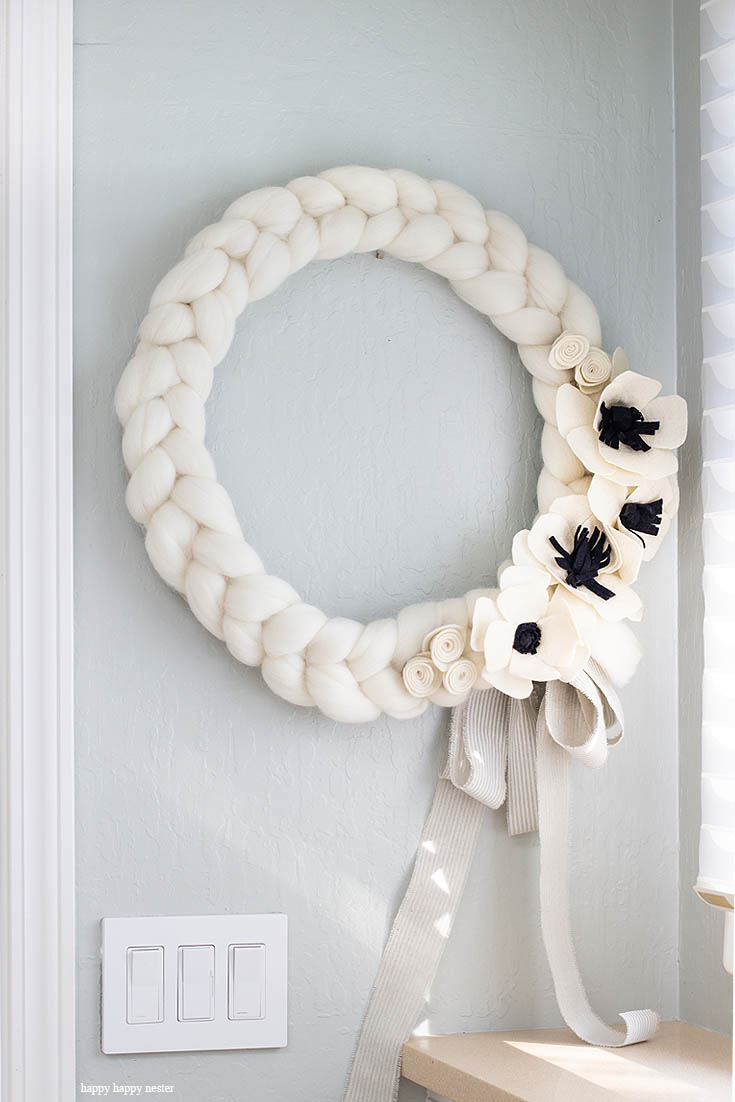 Number 7
Quick and Easy Arm Knitted Wreath
I created this chunky wool wreath last year, and it was on my popular recipes and crafts blog post for 2019. I guess my readers love how easy it is to make and what a beautiful wreath it is. Decorate it with felt flowers or whatever accents you prefer. I love that this white arm knitted wreath looks lovely all year round.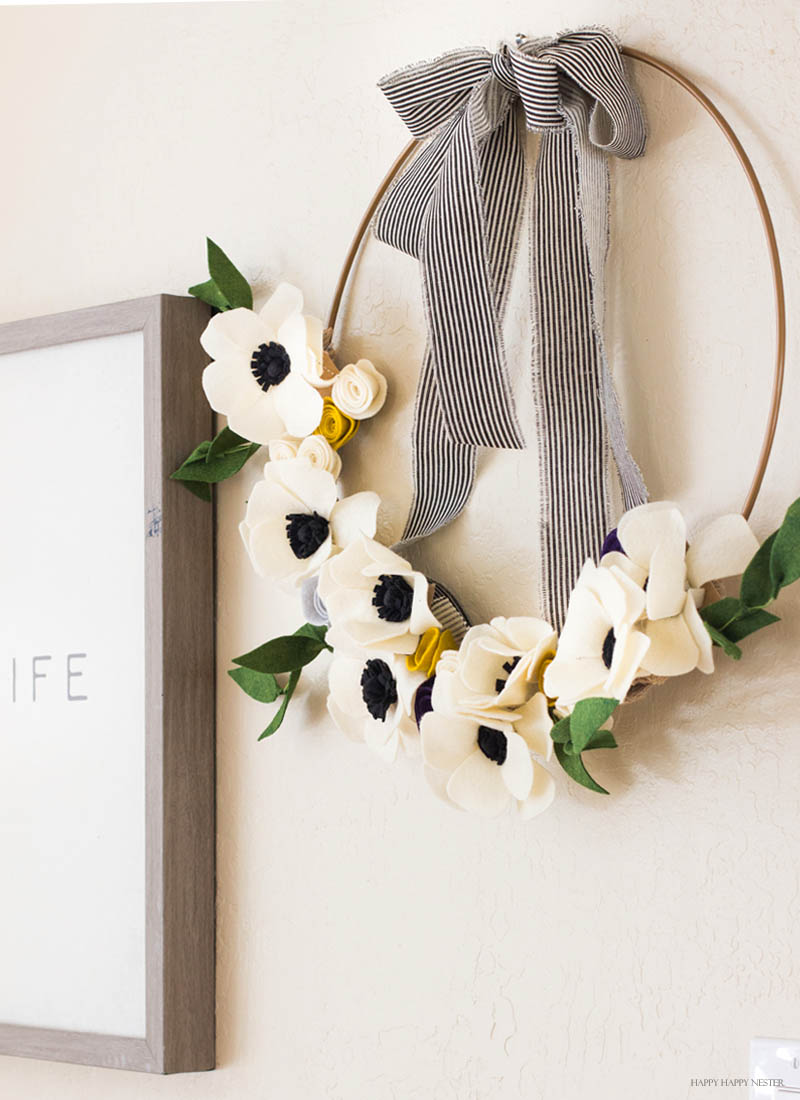 Number 6
How to Make Felt flower and Leaves
If you are new to felt flowers, then you'll want to try this DIY post. I show how to create two different flowers. I also share how to make the felt leaf as well. Once you create all the flowers and leaves, I share how to attach them to this hoop to create this fun and pretty felt anemone wreath.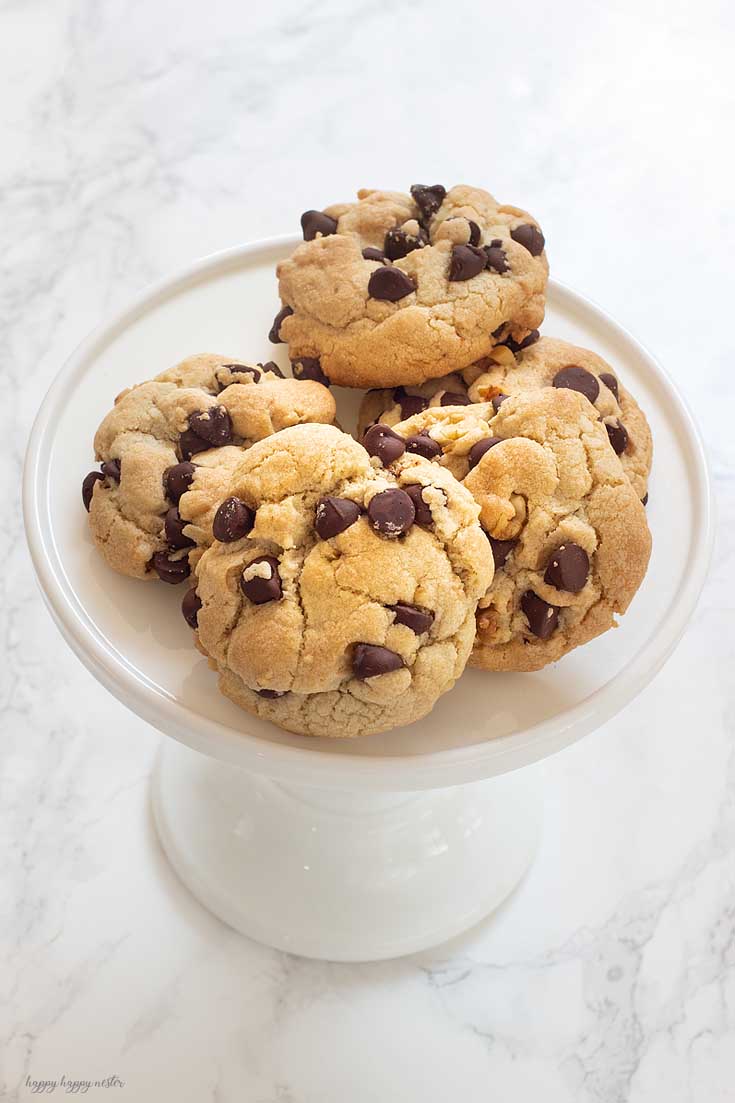 Number 5
The Best Crunchy Crispy Chocolate Chip Cookie Recipe
I grew up with this delicious chocolate chip cookie. It is like no other chocolate chip cookie you have ever tasted.
It is super thick and packed full of chips. It is crunchy and chunky for a cookie. My brothers and I all love this cookie. And I almost didn't publish this recipe since for some reason it wasn't coming out like my mom's cookies. I did finally do a small bit of tweaking to get it to bake like my mom's. Thank goodness, I kept focused because it is such a wonderful cookie!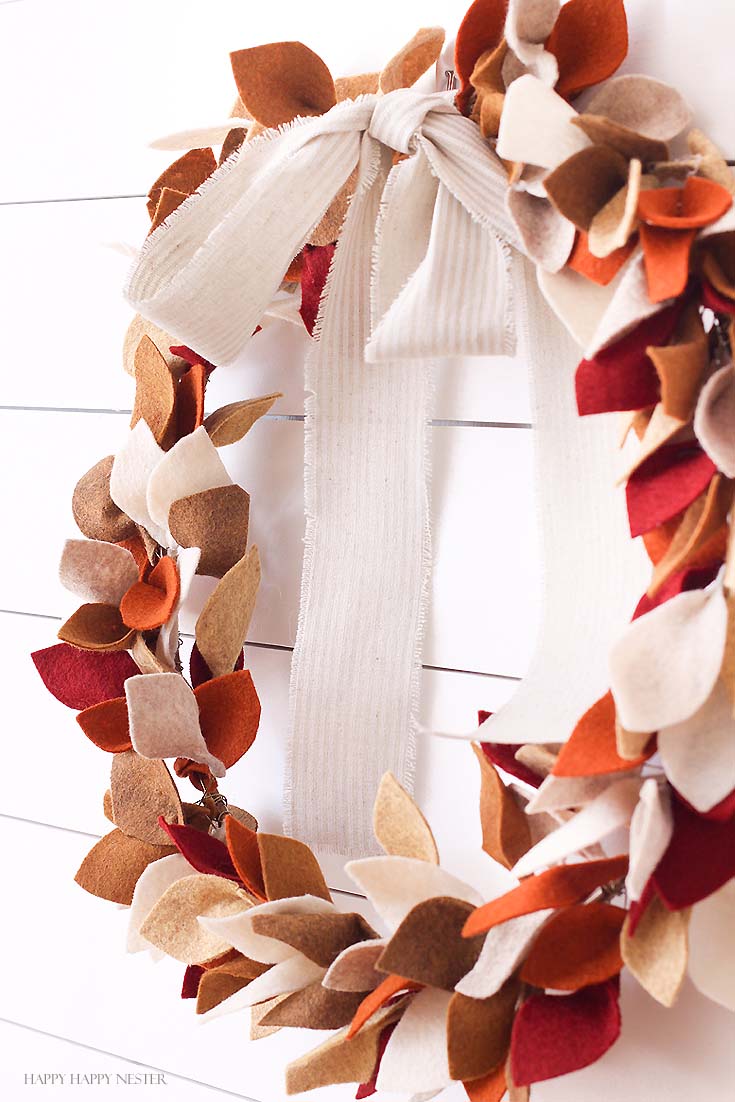 Number 4
How to Make a Beautiful Felt Fall Leaf Wreath
I recently had a follower share a photo of her version of this wreath. She made a green one for the holidays, and it came out gorgeous. So, I encourage you to make this wreath with whatever felt colors you like. I'm sure your version will be beautiful.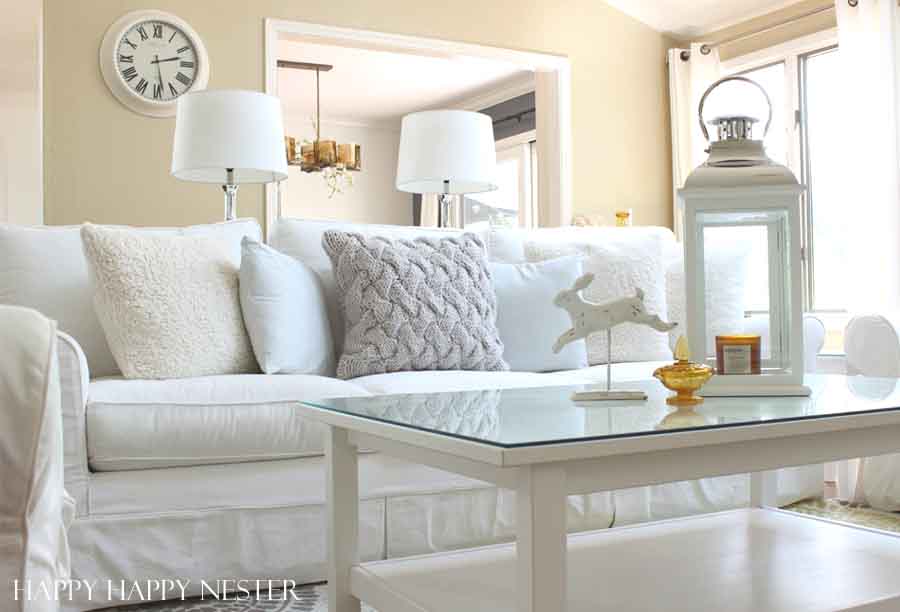 Number 3
Our slipcover sofa is wonderful. It's about seven years old, and it still looks great. I've washed a few of the cushion covers and have had no problem getting them super white and clean. If you are shopping for a new sofa, you need to check out this informative post.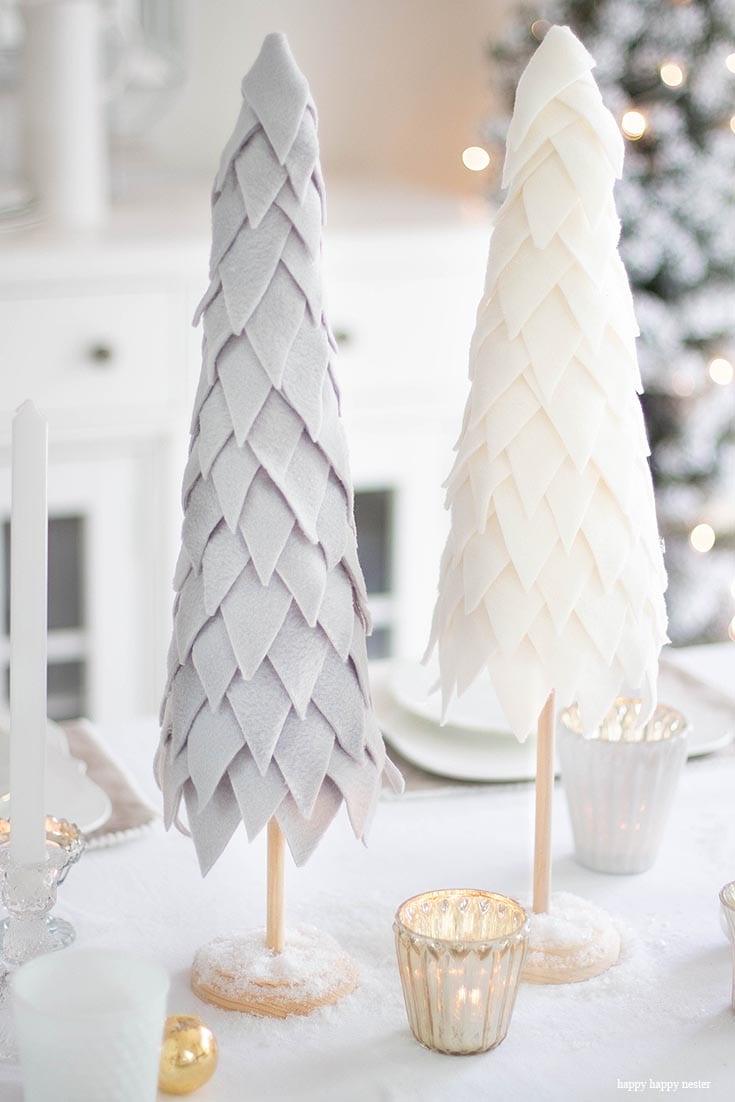 Number 2
How to Make a Fleece Cone Christmas Tree
This craft project always blows up during the holidays! It is such a fun project, and the trees look so pretty on a mantel, shelf, or table. An Instagram follower made some for her daughter's Frozen birthday party! Her blue and white trees looked perfect with her Frozen decorations and cake! So, these trees can be used for special occasions as well.
And now for a drumroll, please…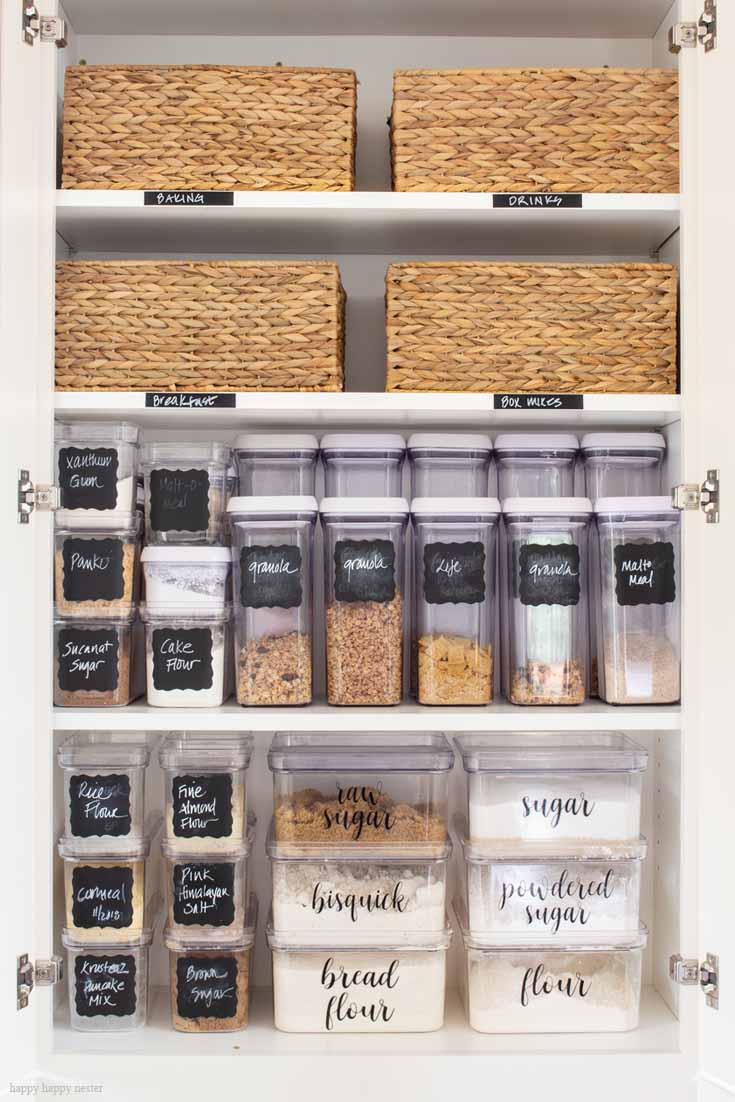 Number 1
Organizing with The Container Store Products
I have found that when you organize a space thoroughly, it will stay organized forever. That is the sign of a well-planned project. Our pantries have looked like this for many years. It is so wonderful to cook and bake with such ease since our ingredients are so organized. That is probably why this post is the most popular post on my blog for about three years.
Well, this wraps up my popular recipes and crafts for 2020! But, don't forget to check out more posts from my talented friends!
Here My Friend's Top Post of 2020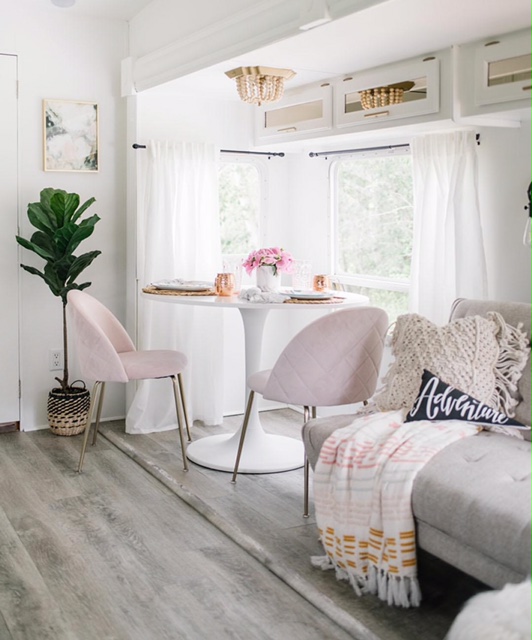 Christina | The DIY Mommy
Here is her blog post, 10 Favorite Blog Posts Videos of 2020. Have you seen Christina's great video tutorials? She makes the best DIY videos around.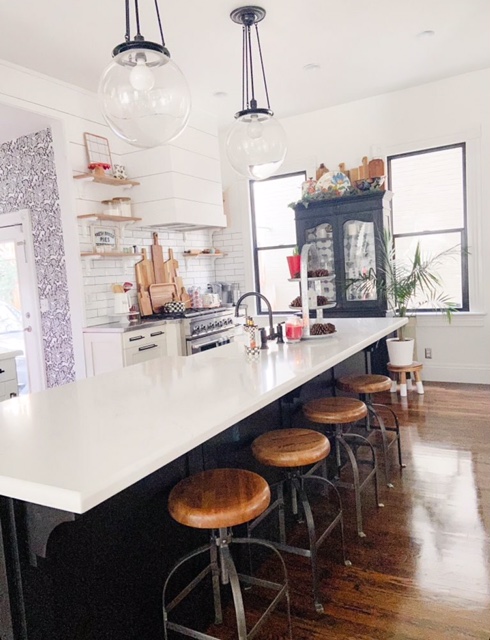 Jen | Tatertots and Jello
Jen is uber-talented, and I'm always surprised by all that she creates and designs. It's so crazy what fresh and creative ideas she always shares.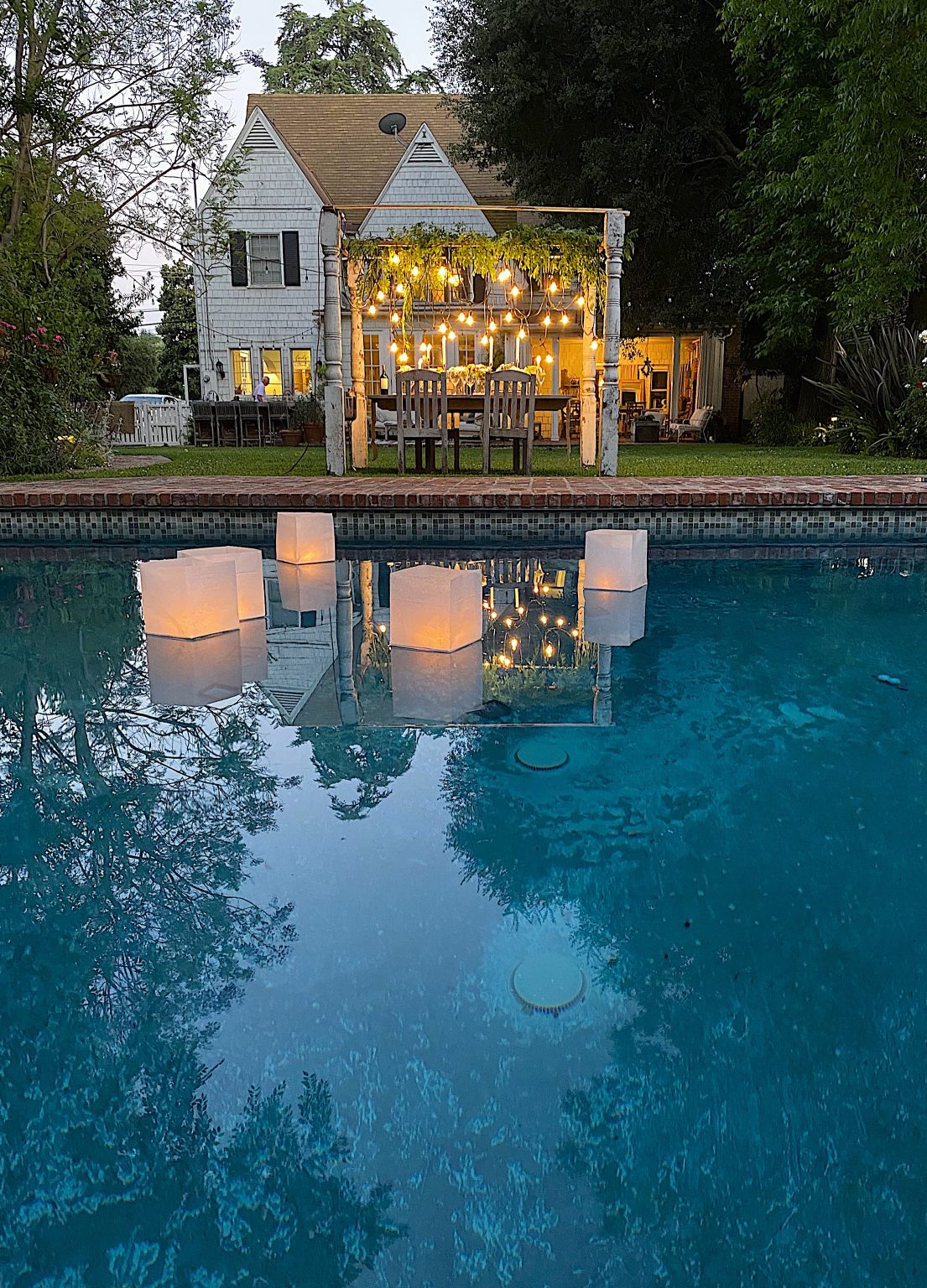 Leslie | My 100 Year Old Home
Leslie has the best party ideas and decor. This photo is so gorgeous with her handmade candle luminaries. Make sure to check out her.
My Top Ten Posts I'm certain there are some amazing projects among them.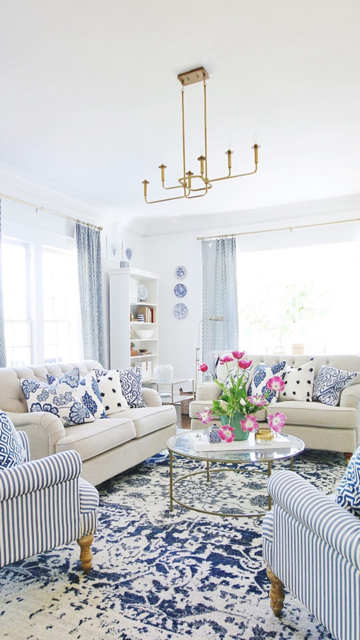 KariAnne | Thistlewood Farms
Everything that KariAnne creates in her home and on her blog is amazing. I'm sure her Top 10 Posts of 2020 is going to be incredible.
Thanks for dropping in, and we will see you tomorrow!
Cheers,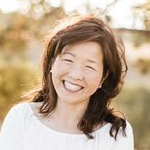 Latest posts by Janine Waite
(see all)