Blog Tour
Hello there. Welcome to our Home for the Holidays Blog Tour.
Some of you are visiting from Meme Hill. Amie is so creative with all her decorating projects. She always surprises me with her fabulous choices of color and style. For those of you who just joined, I have teamed up with 14 bloggers for this holiday tour. We are super lucky to have King of Christmas as our sponsor this year. They are donating a super generous gift for one lucky winner. So, make sure to stay to the end of this post to find out our lovely surprise that we have in store for you.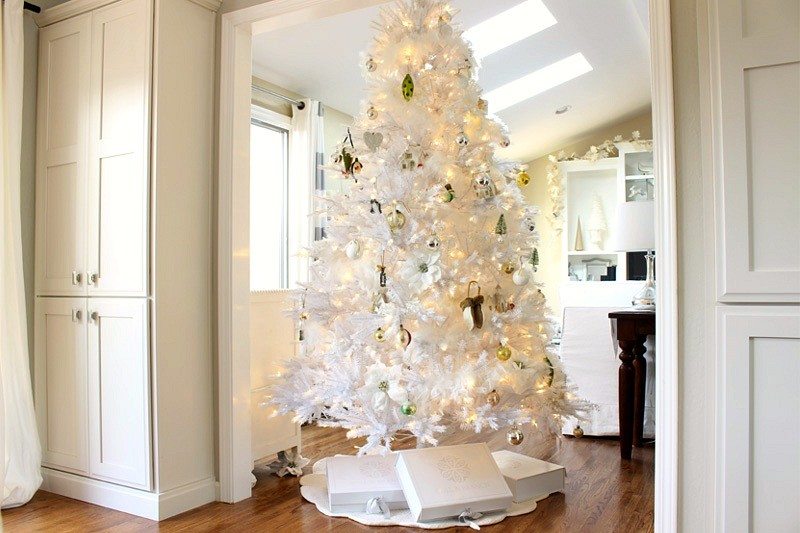 Alright, let's get this blog tour started.
I chuckle when I think about this holiday season.
Brace yourself, I assembled my new King of Christmas tree before Halloween. As some of you know, our neighbor's who walk by our home always peer into our front window. I'm quite certain they were in shock to see my tree on display in October.
You could say I'm a little out of control.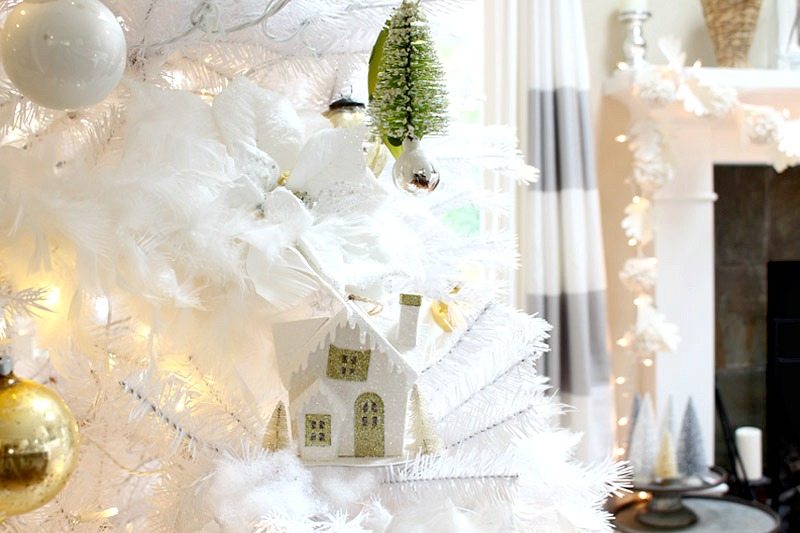 Yup, our tree glows.
But you see, my obsessive compulsive personality is deeply rooted and dates back to my childhood.
A Note about the Nester
We have a funny contest around our home on the weekends. So, the person who stays in their pajamas the longest wins our silly competition. Well, I think I hold the most wins in our family. And yes, today I wore my pj's for most of the time while I got this post published.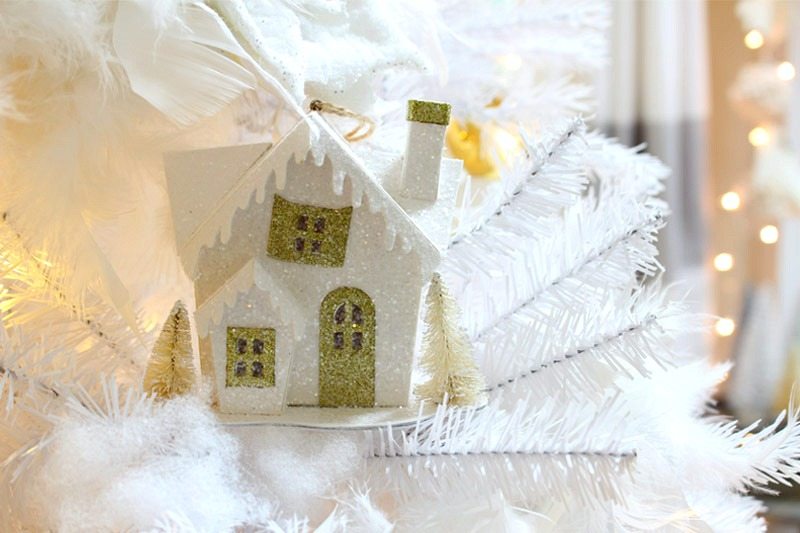 My favorite time of the year is Christmas, with all the decorations and festivities.
When I was a little girl, I begged my dad for a Christmas tree. I have funny memories of watching football games with my father so that during the commercial breaks, I would pester him for a tree. Yes, do you know of any five-year-old girl who knows everything there is to know about the game of football? To this day, I'm confident he loved to tease me.
You see, he always waited until the last moment to buy a tree.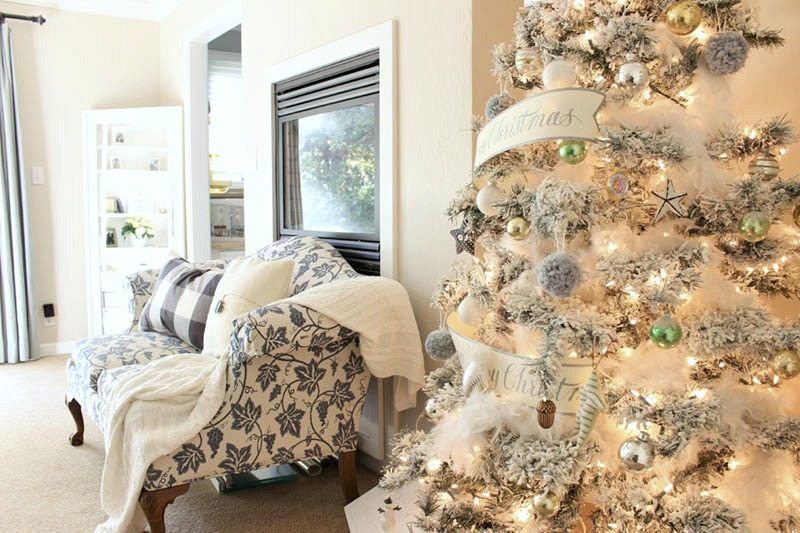 Finally, the big day would come, and we drove over to our friend's nursery. We would peruse all the rows of trees to find the perfect one for our family of seven. During the months of November and December, their nursery magically transformed into woods that smelled of the heavenly scent of pine. For a Southern California girl, the smell of a forest was a foreign and magical thing.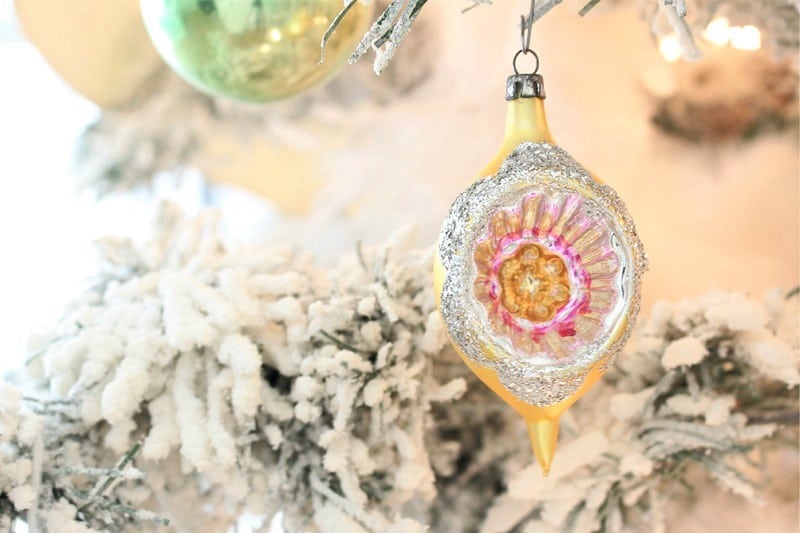 After receiving the tree from the nursery, I quickly decorated it from top to bottom.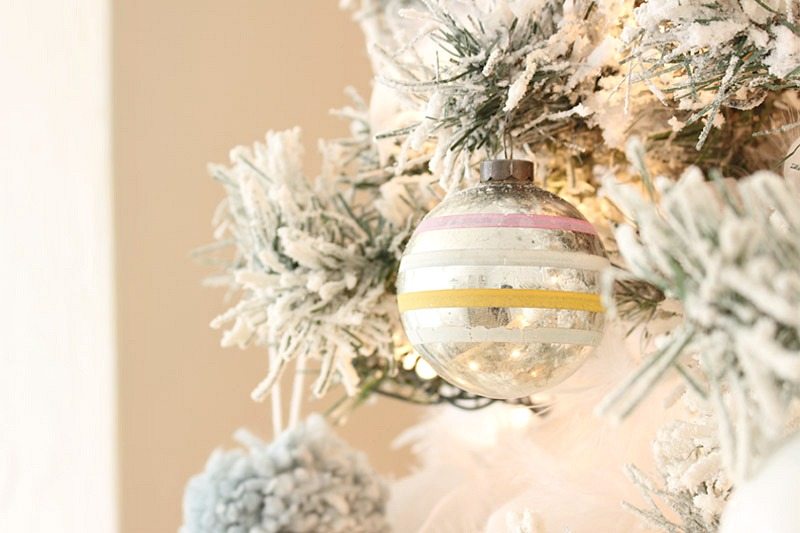 Can you imagine a little girl randomly tossing the tinsel all over the tree and room? My mom was a very tolerant parent, and I guess she had to be since she had five children. Well, my decorating enthusiasm continued up the staircase, hallway, dining room and much more.
I suppose we never change.
December is bittersweet for me
As much as I love Christmas, I must admit that this month is a somewhat emotionally tough for me. Nine years ago, in 2007 my father passed away. I greatly miss my father and his funny sense of humor. We had a special father/daughter relationship that I will always cherish.
Today, I'm positive he would be proud of me and my blogging career. I thought it would be meaningful to dedicate this holiday tour to my father who taught me patience and love.
So, here is to all our loved ones who are still with us in memories and may their spirit continue in our hearts and stories.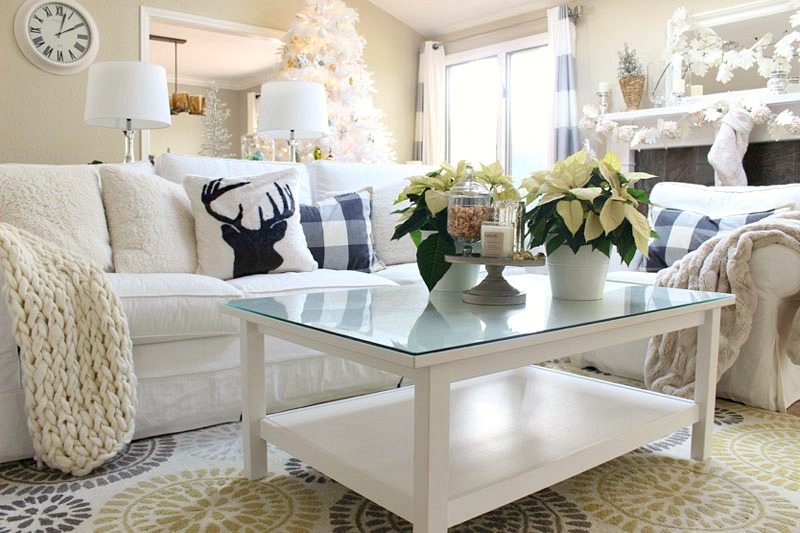 Shop the Post

Our Living Room
Are you still with me? Do you want to get comfy and change into your pajamas like me?
Let's continue my blog tour.
So, my holiday decor all started with the Pottery Barn Buffalo check pillow. The minute I spied it in the store, I knew it would work perfectly in our home. This gray check pattern set the stage for all my colors this holiday.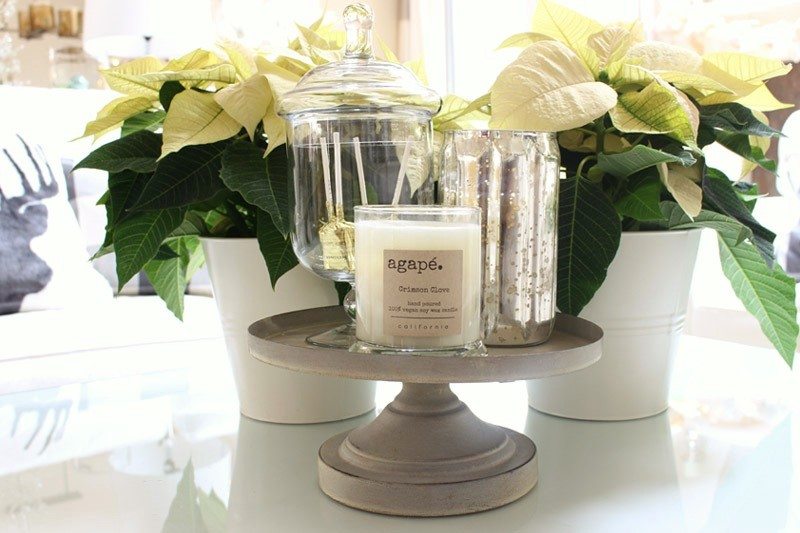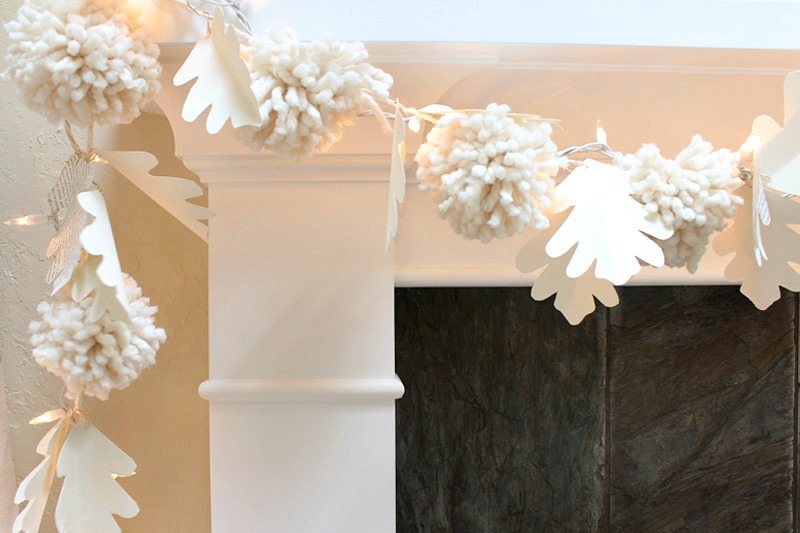 Since I loved the idea of a White Christmas theme, I immediately I thought of white pom poms. I quickly got to work creating this whimsical garland with pom poms and cut out leaves. Yes, I am Buddy the Elf. You can find me most evenings working on projects while watching television with my husband. Of course, he just shakes his head and rolls his eyes at me. I guess he thinks I'm special.
Our Family Room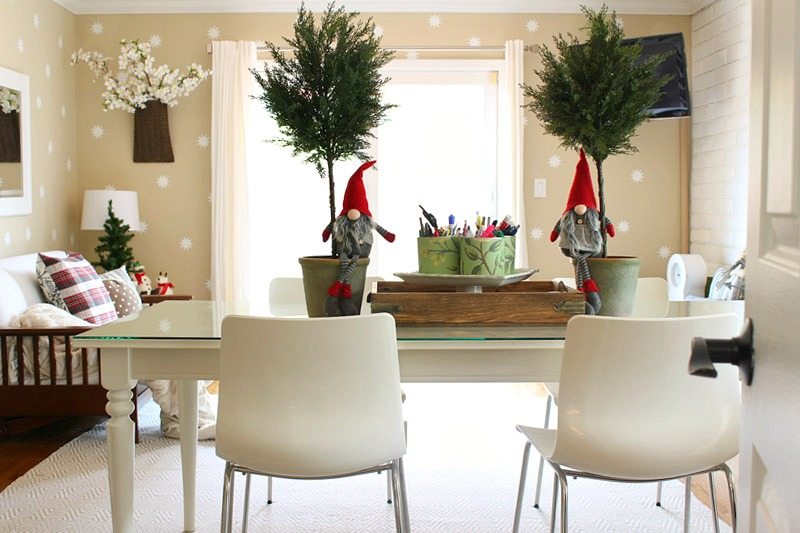 This year, I decided to spruce up our family room. These cute gnomes (Tomte) are from Sweden. My dear friend, Elisabeth gave me these adorable gnomes a couple of years ago. According to the Scandinavian folk tale, I need to treat these Tomtes well, so they will in return be nice to me and keep evil spirits away from our home. Well, so far, so good.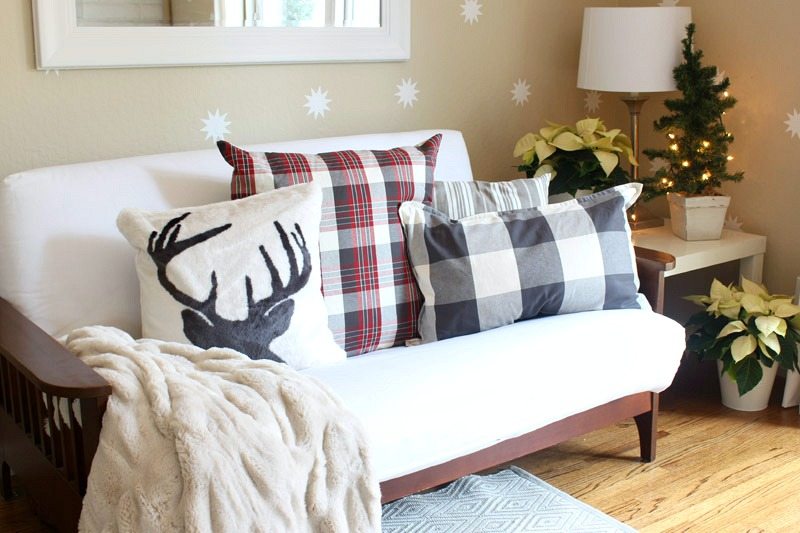 Shop the Post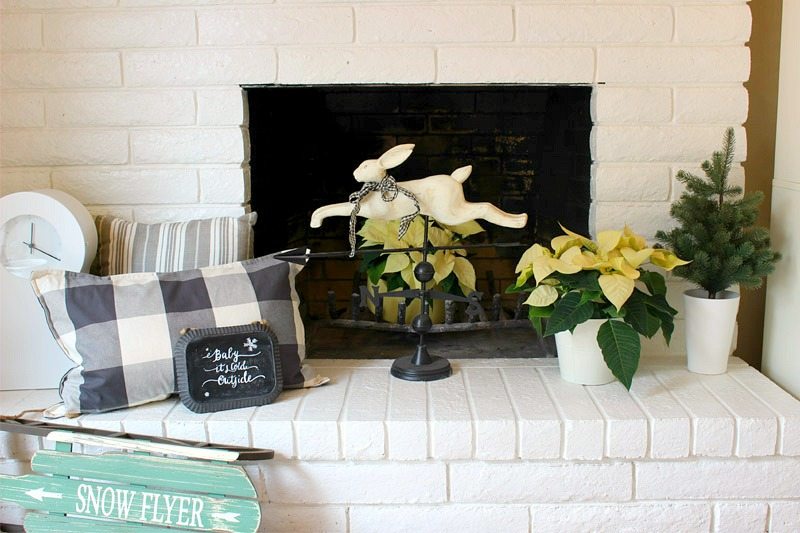 Our Dining Room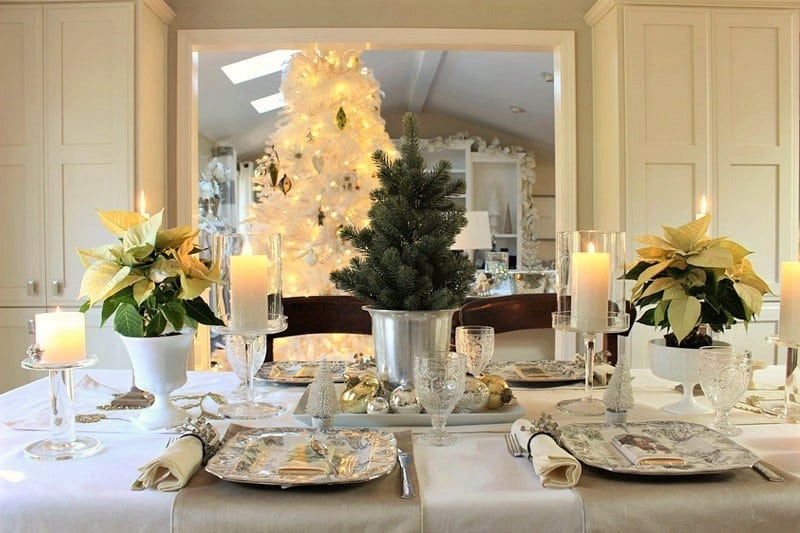 I love white poinsettias. You know, they are an easy and inexpensive way to add beautiful fresh flowers to any room. And luckily my son isn't allergic to them. So, last year, I bought some cedar garlands, and I had to quickly put them out on our front porch. Oh my goodness, my poor son sneezed for days. If you missed this post you can view it here.
Shop the Post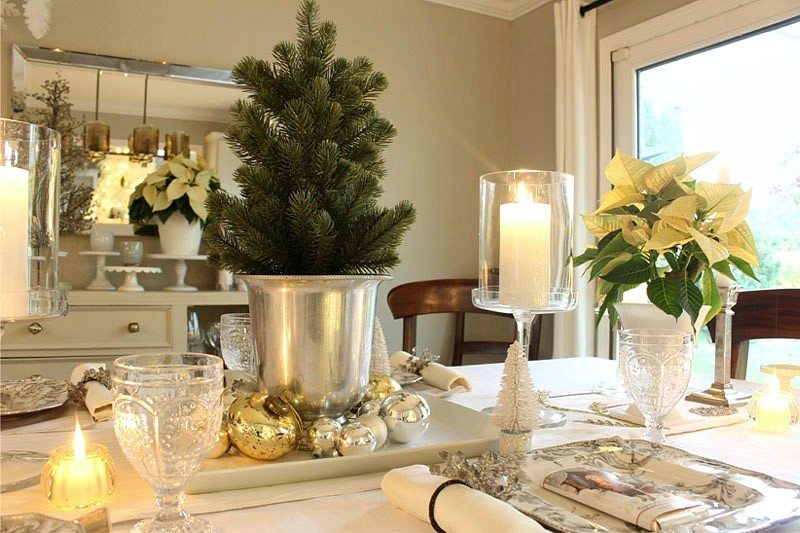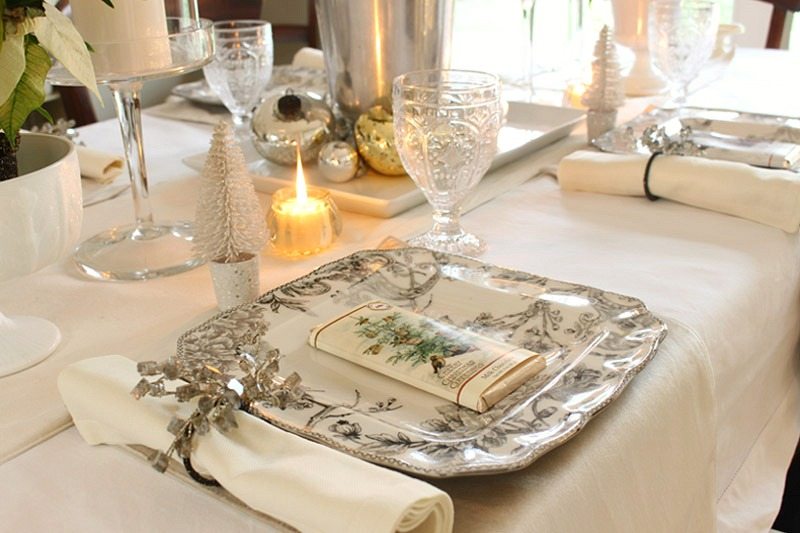 I simply adore these beautiful Adelaide dinner plates from 222 Fifth. They are exactly my style, a natural theme with a vintage sparkle.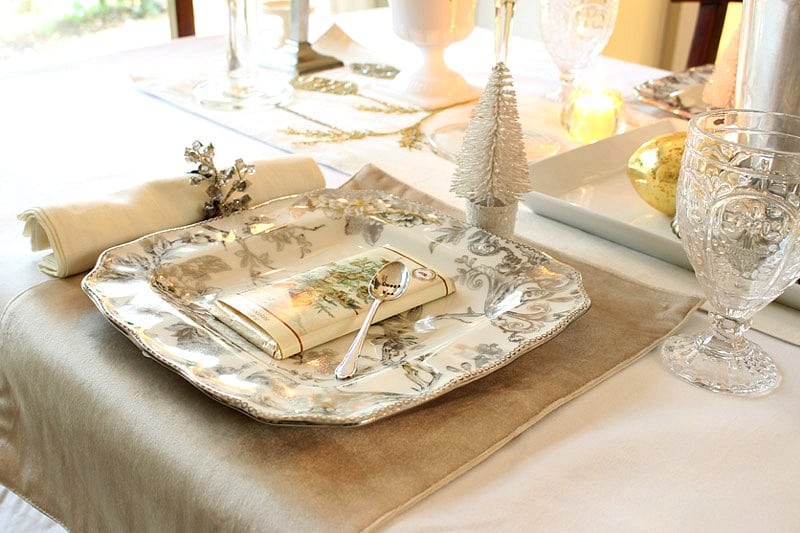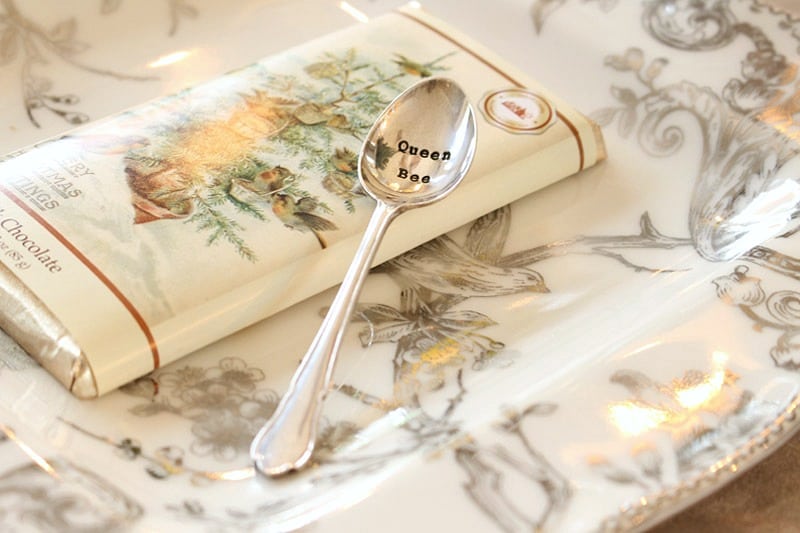 I bought this cute spoon on our recent trip to England. My only regret is that I only bought this one spoon. So, do you ever do this? Oh well, I guess I'll just have to make a return visit to the lovely town of Bath, England! If you missed this fun post, you can find it here.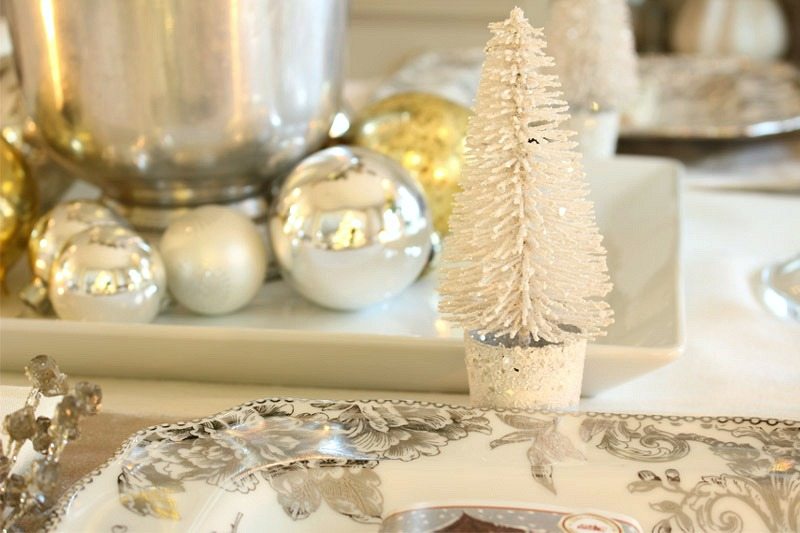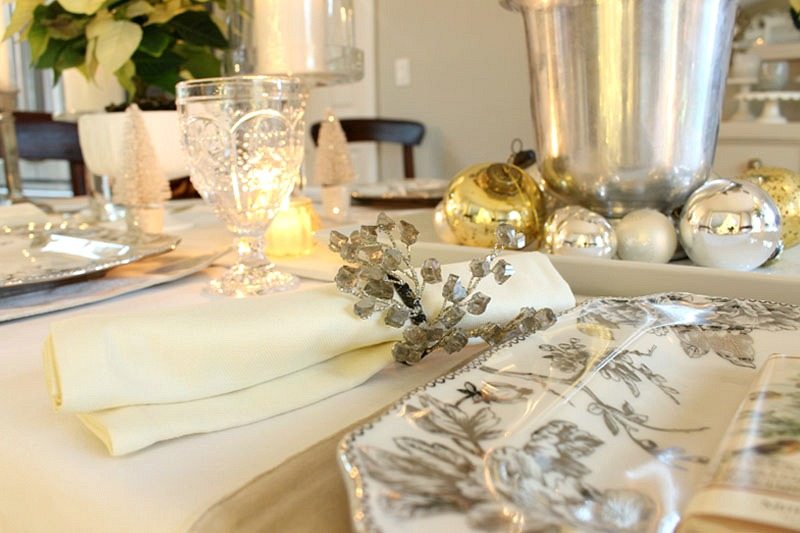 These stunning Pottery Barn napkin holders are so elegant with their smokey glass petals. They bend, change shape and make a unique and ornate napkin holders.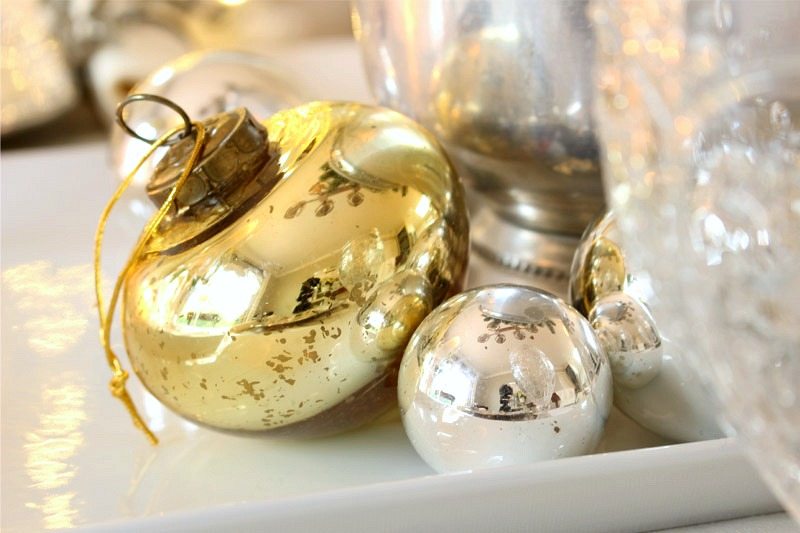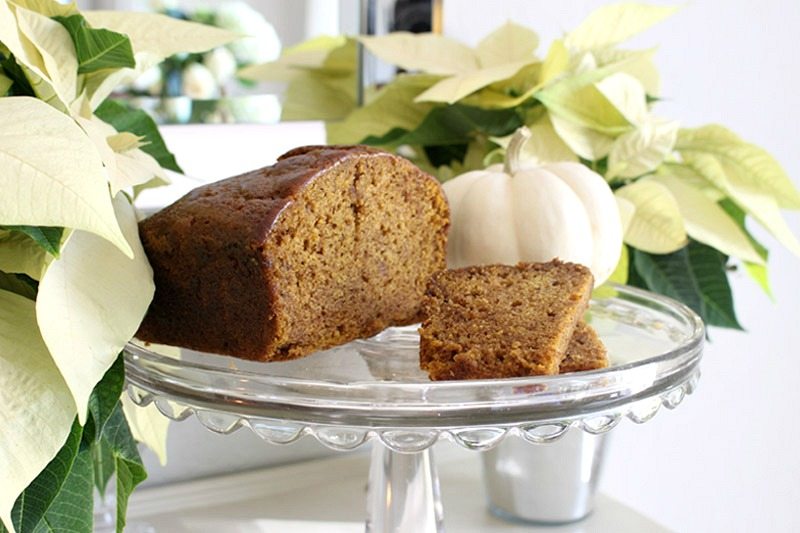 So, I recently made this Spiced Pumpkin Bread for Thanksgiving. This loaf tastes a lot like the Starbucks version. You can find my delicious recipe here.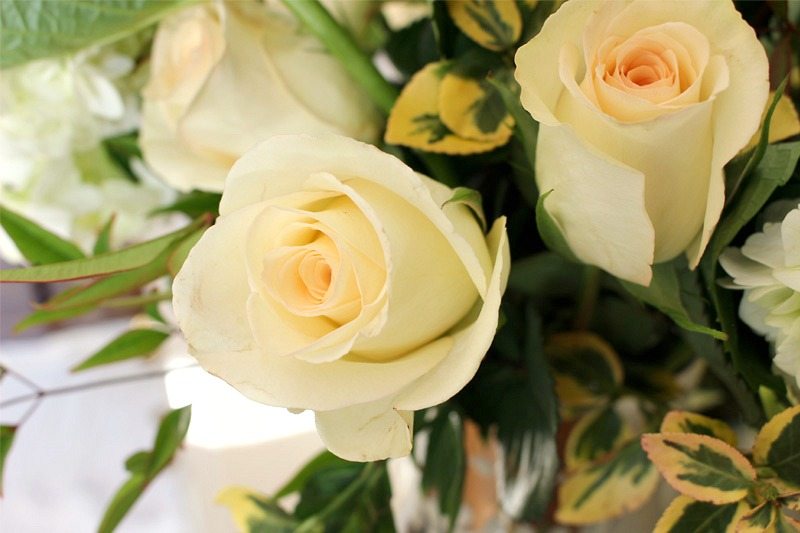 I have never tried these traditional English Holiday Crackers. So this year, my family and I are going to have some fun, and pop these amusing Bon Bons. Aren't they beautiful? I can't wait to see what's inside.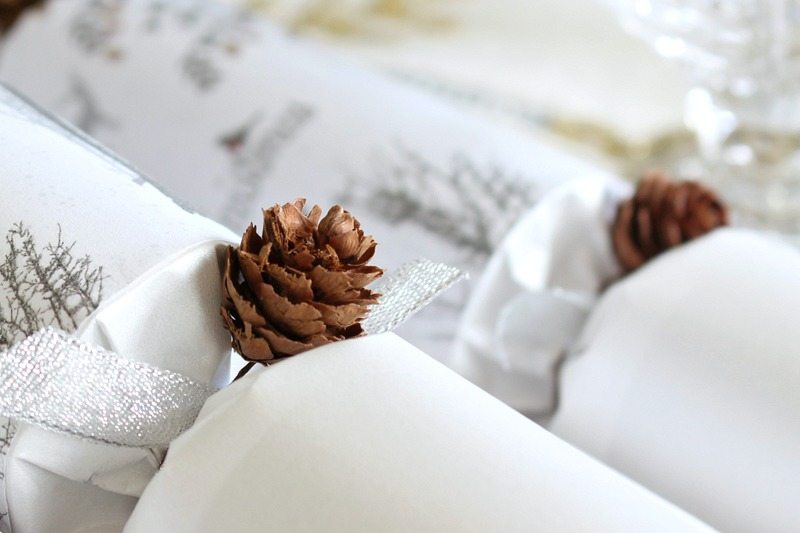 Our Kitchen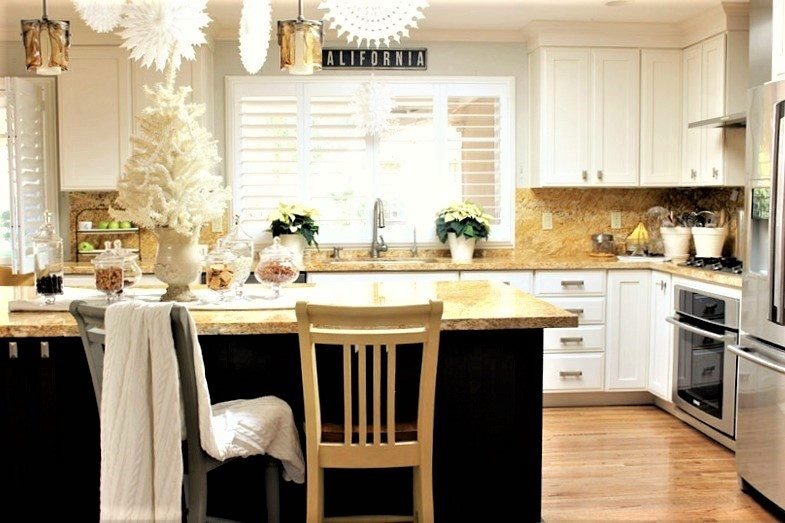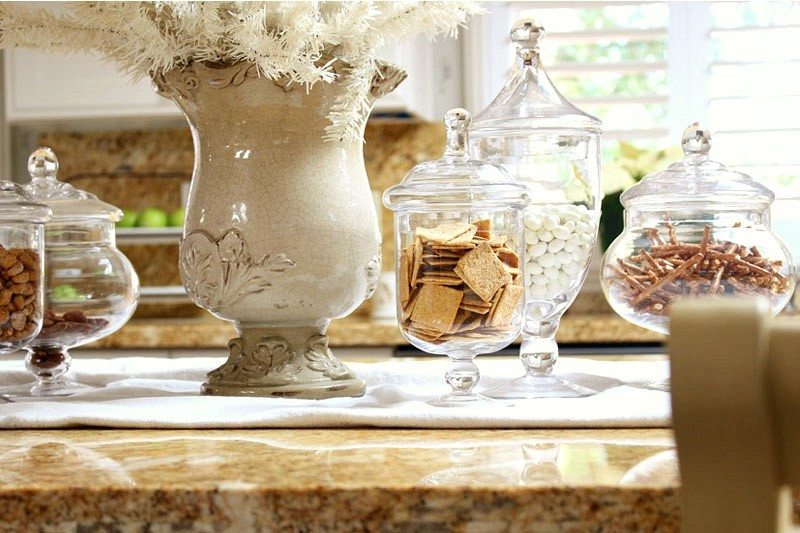 Well, you made it through my rather lengthy blog tour. But, make sure to continue on to my sweet friend, Laila at Laila Designs. And don't forget to visit the other fabulous Home for the Holidays Blog Tours.
Here is the List of our Blog Tours
Just click on the names below to visit them
Happy Happy Nester (that's me)
Our Holiday Giveaway!
We have a winner of the Christmas tree, it is Ann! Thanks for all of you who participated! I truly wish I could give everyone of you a free tree!
For our holiday tour, King of Chrismas is kindly giving away (includes shipping) one 7 foot flocked unlit tree to one lucky winner. So, here is how to enter the giveaway. Each comment (one per blog) qualifies as an entry. So, the more blogs you comment, the more entries for you. Also, if you subscribe to our blogs that give you two more entries. This giveaway is for US residents, and you must be 18 years old or older. This giveaway ends on December 11th at 8:00 pm Pacific Standard Time. The winner will be announced that week.
Cheers and good luck!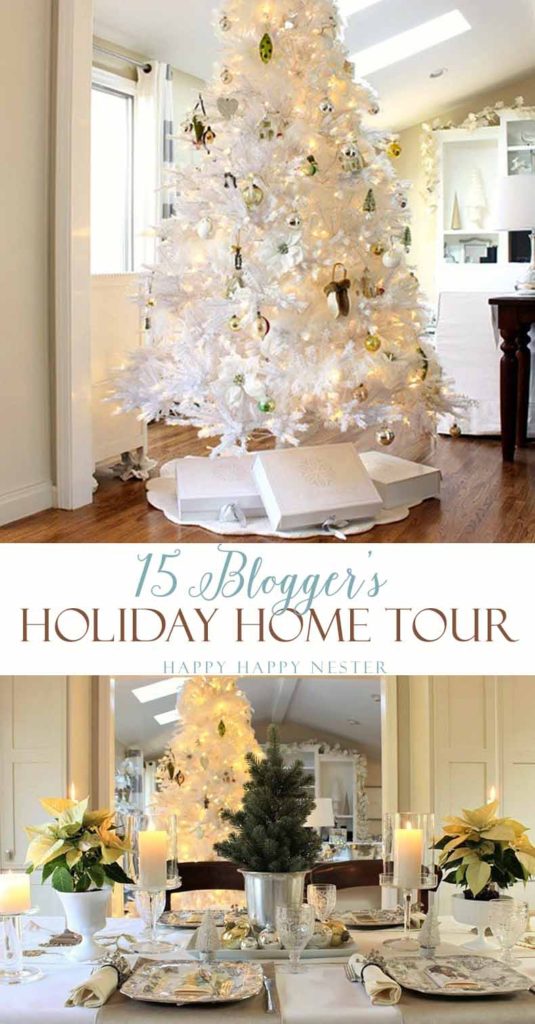 *This post contains affiliate links and ads and is sponsored by King of Christmas. All opinions in this blog post are 100% my opinion.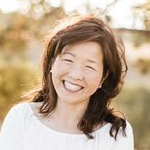 Latest posts by Janine Waite
(see all)