It's about that time to put up your tree and start decorating! Who's excited? Before you begin, here is some Christmas Tree Inspiration to guide you in creating your very own winter wonderland.
Everyone needs a little tip or trick here and there when it comes to picking out ornaments, buying a tree, or even figuring out what colors you want to design with.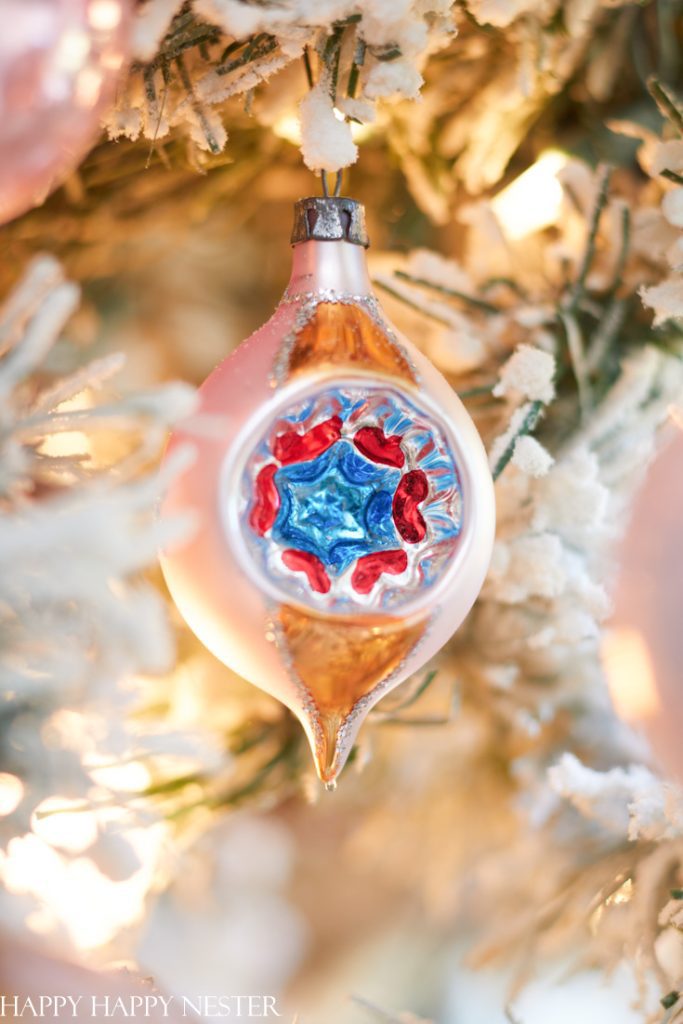 For those wondering, I started decorating my home in October. I know, that's early. But I'm now done decorating just in time for December! That's right. I've got my trees up, porch decorated, lights on, and I'm just about ready to settle in and watch Hallmark movies for the rest of the month!
Even though I said I'm finished with my seasonal home, it doesn't mean I'm done with yours. So together, let's take a look at a collection of Christmas tree inspiration to form new ideas for your 2021 holiday look!
It doesn't matter if you're a crafty person who likes to DIY everything or if you're the type of person who buys decorations to make it easy on yourself. Both of you are in luck because you will find links full of seasonal decor and new crafts to create!
Cheers to a new month full of lots and lots of Christmas tree inspiration! Time to become elves and start working in time to finish the big day! I have faith that you will create a breathtaking scene anywhere in your home. Let's begin!
Saturday Chitchat with Janine – Volume 44
Hello and happy Saturday!
Cheers to December! It seems as if this month is already slipping away from us. I can't believe Christmas is closer than ever. Are you ready? I have a few shopping trips to take, and then I'll be all set for the BIG day! Speaking of the big day… have you put up your tree? Whether you have or haven't, you're in the
right place because I am about to WOW you with some Christmas tree inspiration! If you follow me over on Instagram, you must have seen my pink tree.
Yep, it's pink with lots of vintage ornaments! I also have a red and green front porch along with a blue and green-inspired winter wonderland in my living room.
There has been lots of baking, crafting, creation and last-minute decorating in the Waite house, but I wouldn't trade it for anything. This time of the year is supposed to be busy, so I'm doing one thing right! Alongside trying to finish all of my projects, I am taking in every moment with family, whether it's watching one of our favorite holiday movies while munching on candy or driving around town looking at Christmas lights.
What fun times do you have with your family during the holidays?
Alright, now that we have caught up, it's time to take a peek at what you've all been waiting for: Christmas tree inspiration for your tree (or trees)!
A Personal Note from Janine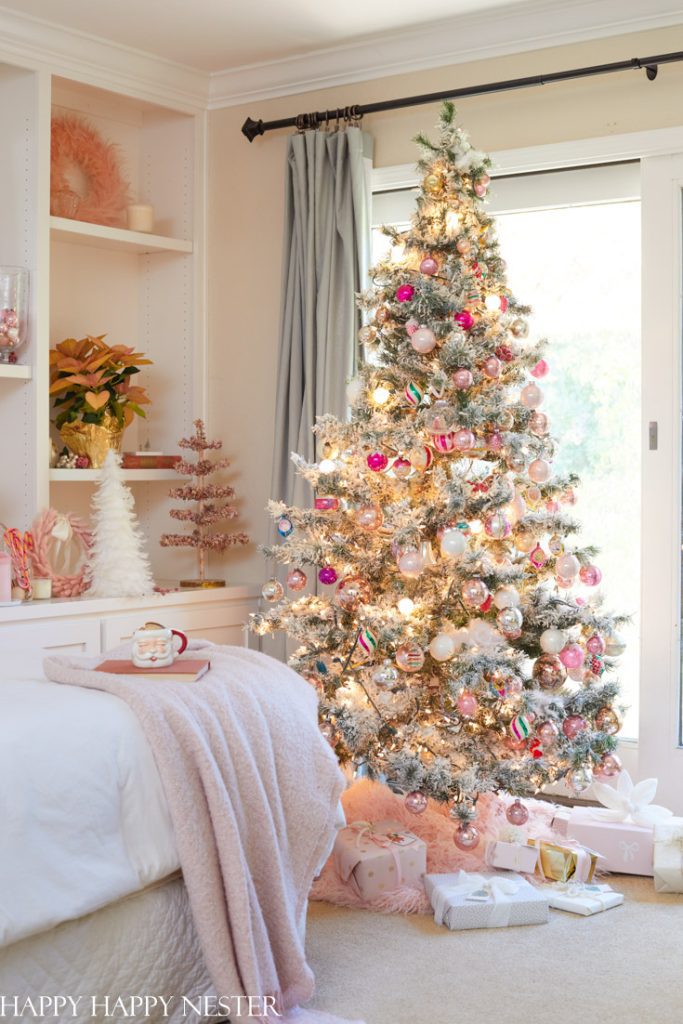 It's been a bit crazy over.
Not sure where I begin sharing all our adventures.
My daughter and I got most of our holiday decor up before Thanksgiving to blog about our decorations and projects.
I owe it to her for keeping me on task and ticking all the tasks off our long list.
So, with the house decked out in decor, my husband and I decided to switch offices. He now works from home, and the office he worked in was small and stuffy. In addition, he always had to have his door closed due to zoom meetings.
I got busy and boxed up all his belongings, and he did the same of all my craft supplies, and we did the switcharoo over a weekend. So the whole week felt like we were moving!
Our house was a wreck for a couple of days, and it was difficult to muddle through the obstacle course of office furniture.
Then to top it all off, our backyard remodel started the Monday after Thanksgiving!
There has been lots of heavy equipment out in our yard. At one point, the sound got so loud, and my husband quickly inhabited my new office.
Yes, it's a bit of chaos around the Waite pad! But thank goodness we decorated the house way back in the first half of November!
I hope your home is cozy, quiet, and relaxing!
Have a wonderful weekend!
Cheers,

This Week's Inspiration – Christmas Tree Inspiration
*This post contains affiliate links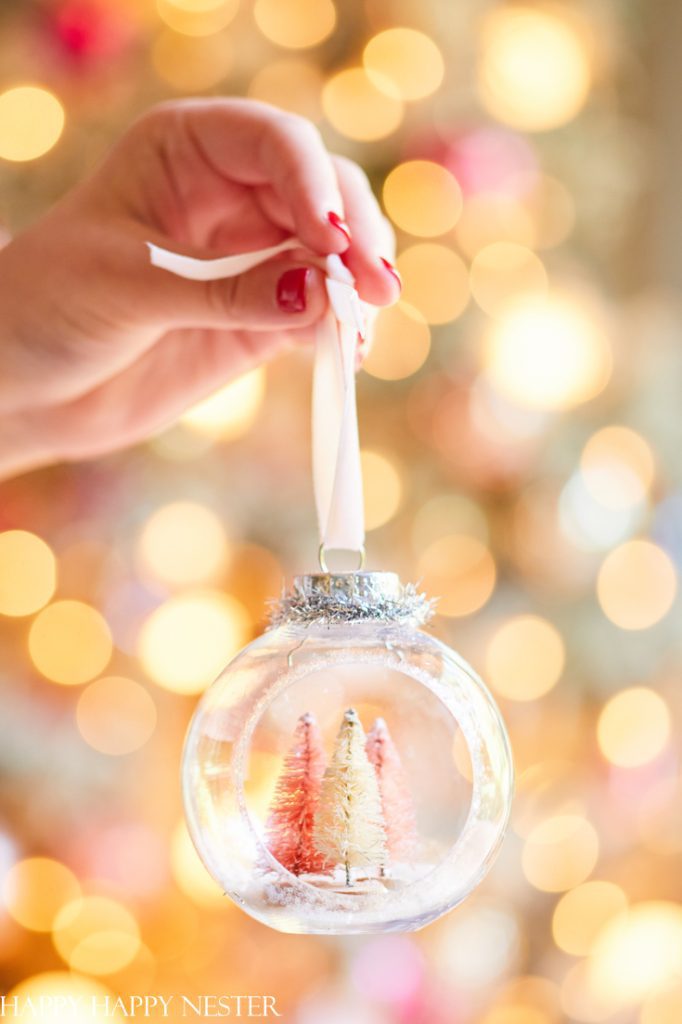 I've always wanted to make some DIY Christmas Diorama Ornaments. So this year, I crafted some easy bottle brush tree ornaments. I love any project or decor with mini-bottle brush trees, and they look so cute in these plastic ornaments!
I love the vintage-style ornaments, so I found some old-fashioned styled tinsel to accent the top of the decoration, and this project is a cute, simple craft that I guarantee you will end up adding to your list of Christmas tree inspiration!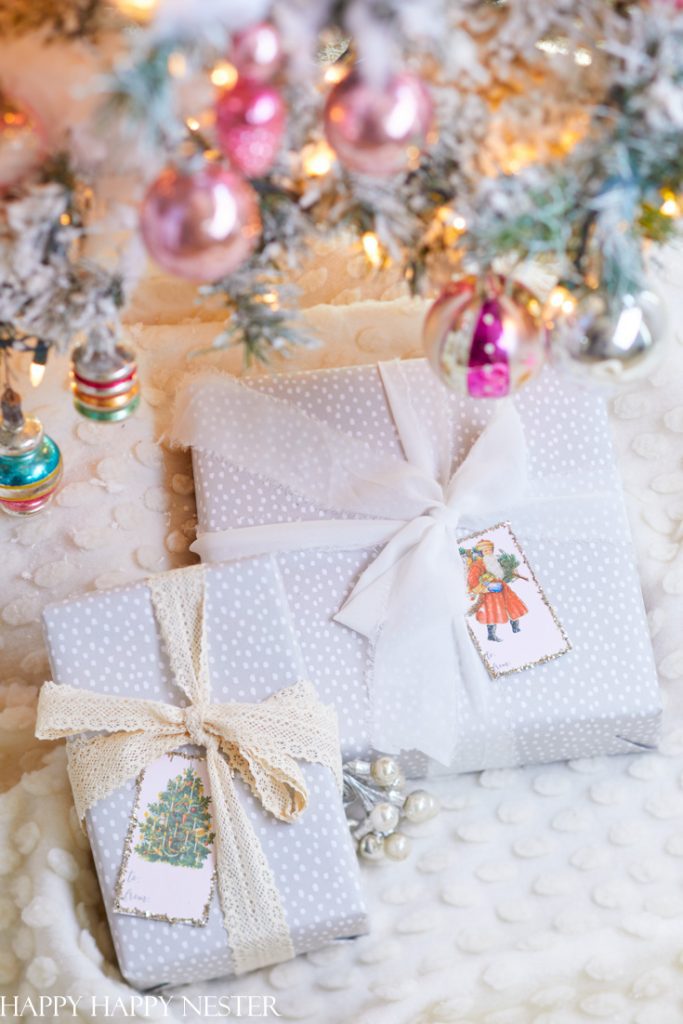 If you didn't know, all of my Christmas tags are FREE to download and print so that you can have stylish gifts for friends, neighbors, and loved ones!
These gift tags are my newest creation, and I am obsessed with the look of vintage anything, so yes, I designed these Christmas tags to look vintage with some sparkle because you can never go wrong with a little bit of glitter!
Check out these Christmas gift tags for all of those presents underneath your tree!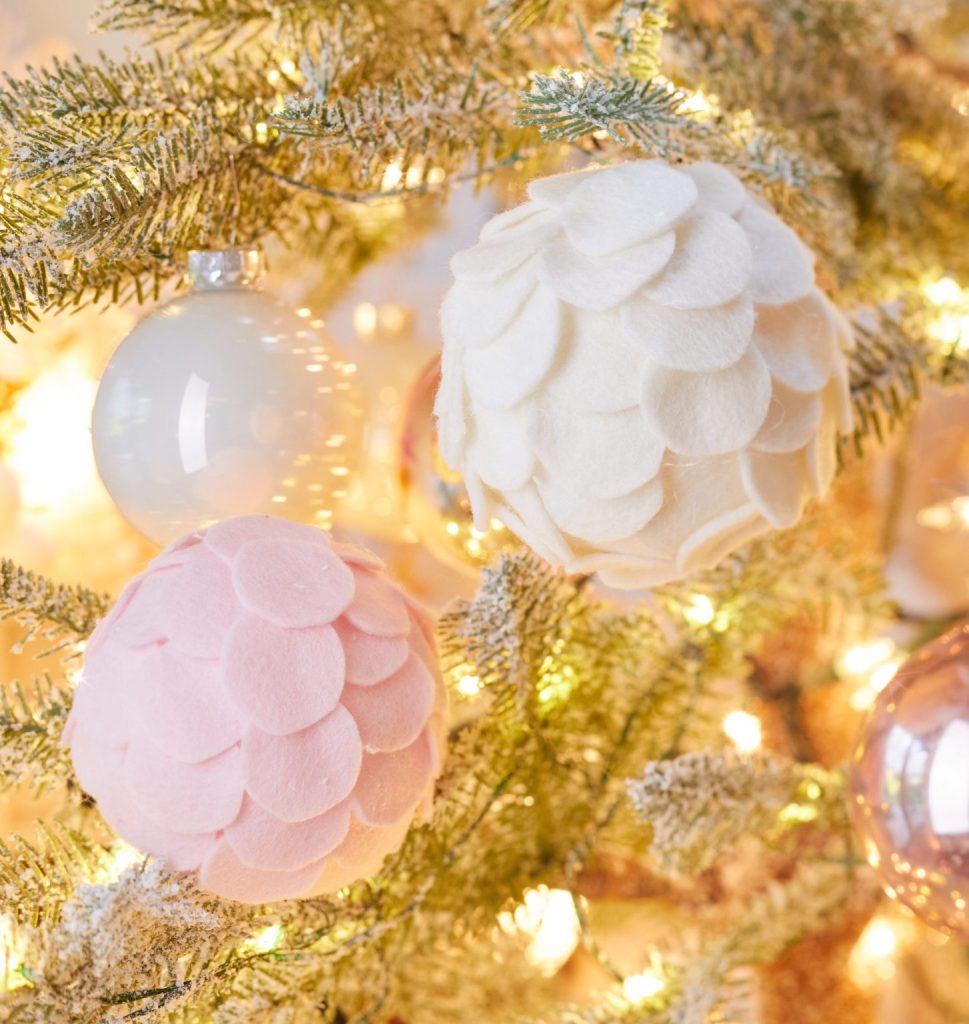 Cheers to seasonal decorating! Here is a fun collection of Christmas craft ideas to help you get started on creating that unique space throughout your home this Winter!
Believe it or not, I am still doing some last-minute decorating, so come on and check out these decor ideas and more to find inspiration together!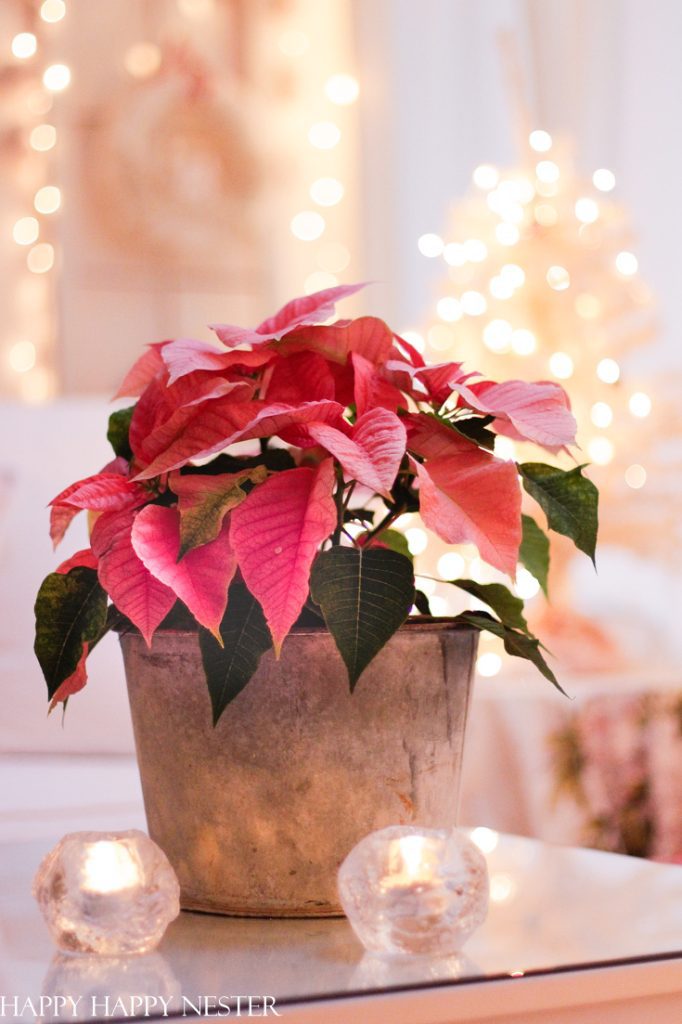 The holidays are the busiest time of the year, but with a few DIY Christmas ideas decorations, you'll have your home decorated in no time!
Here, you can create a new decor piece, whether it's a wreath, mini tree, or ornament! The list goes on, so come on and let's dive into the world of seasonal and straightforward crafts so you can find Christmas tree inspiration!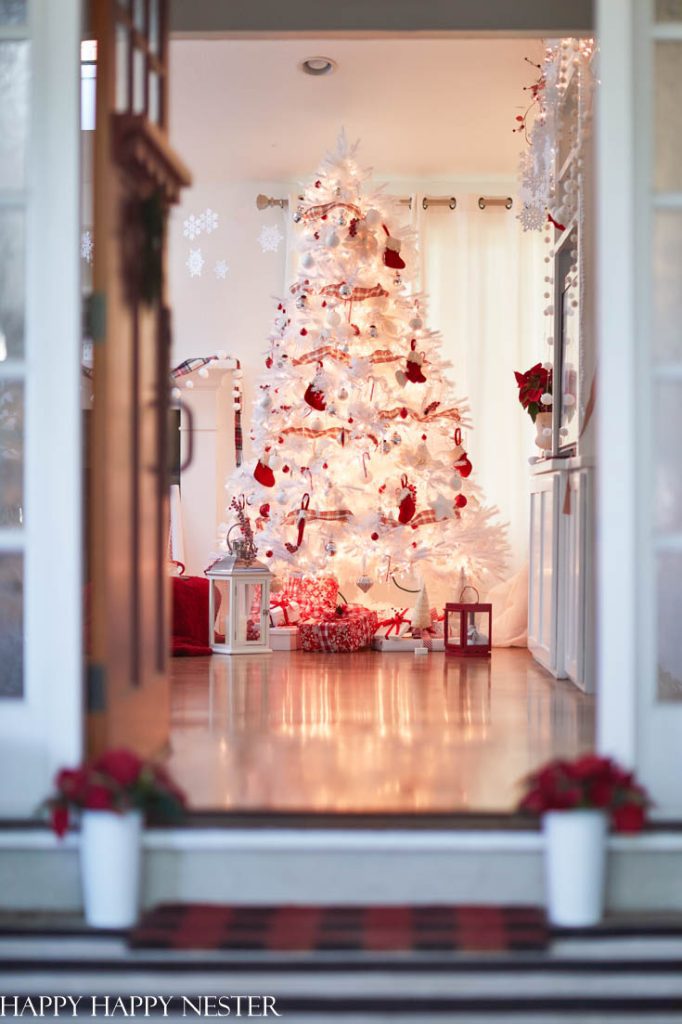 Here is a view of a past Christmas tree of mine! I love how this color combination resembles striped candy canes and is fresh and festive. I added some paper snowflakes around the tree and red and white striped ribbon for added accents!
If you want a traditional look, check out this post for Christmas tree inspiration because you will find where I get my ornaments, tree, style, and everything else that went into creating this whimsical scene!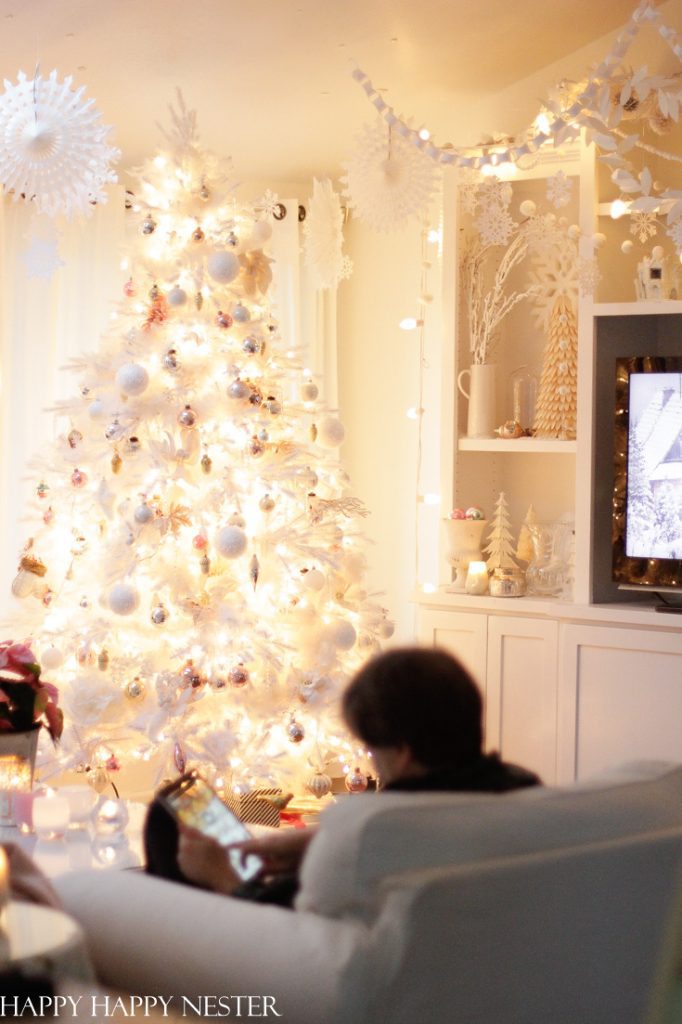 Today, this post has everything and anything you'll need to create a look like mine! Such as holiday accents, tree accessories, and light show decorations helped create my winter wonderland from a past Christmas.
Every year, my goal is to have a warm and welcoming space, and with these pieces, I guarantee you will create the coziest nook in your home. Check out these simple Christmas decor pieces to get a sense of what you want your home to look like this year!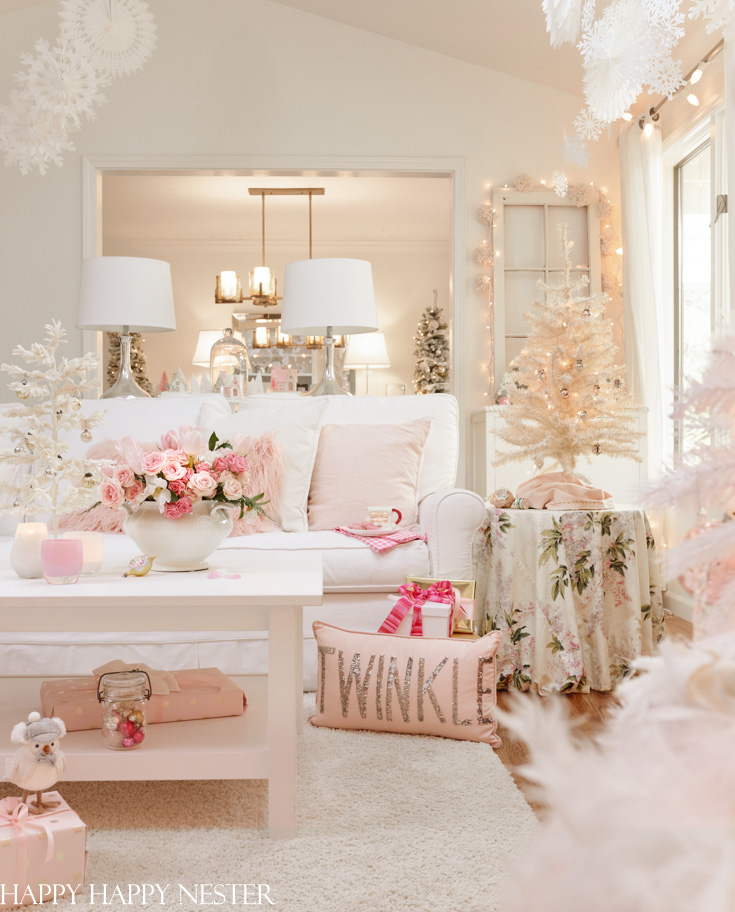 I'm such a big fan of Christmas movies, especially the holiday movie Elf, and as most of you know, I'm obsessed with everything paper. So, it made sense this year that I try decorating like the movie Elf!
This is such a fun scene to create if you or your family loves the movie and want your home to look like a winter wonderland straight from a book!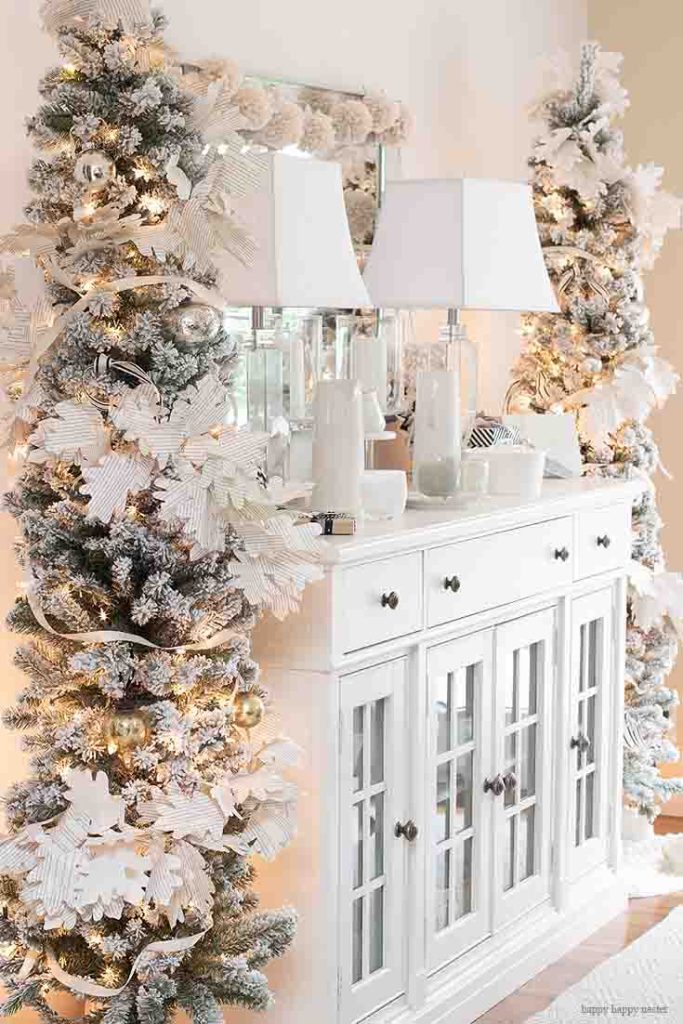 How to choose and buy a flocked Christmas tree can be overwhelming. But, hopefully, this post can help you decide which artificial tree is best for you and your home.
You might be surprised to know that now is the best time to order one. Some companies are already sold-out, but I'm sure they will re-stock before the holiday madness begins. But don't panic, if you don't know which one to buy, I own quite a few, so I'll share my experience and opinions with you.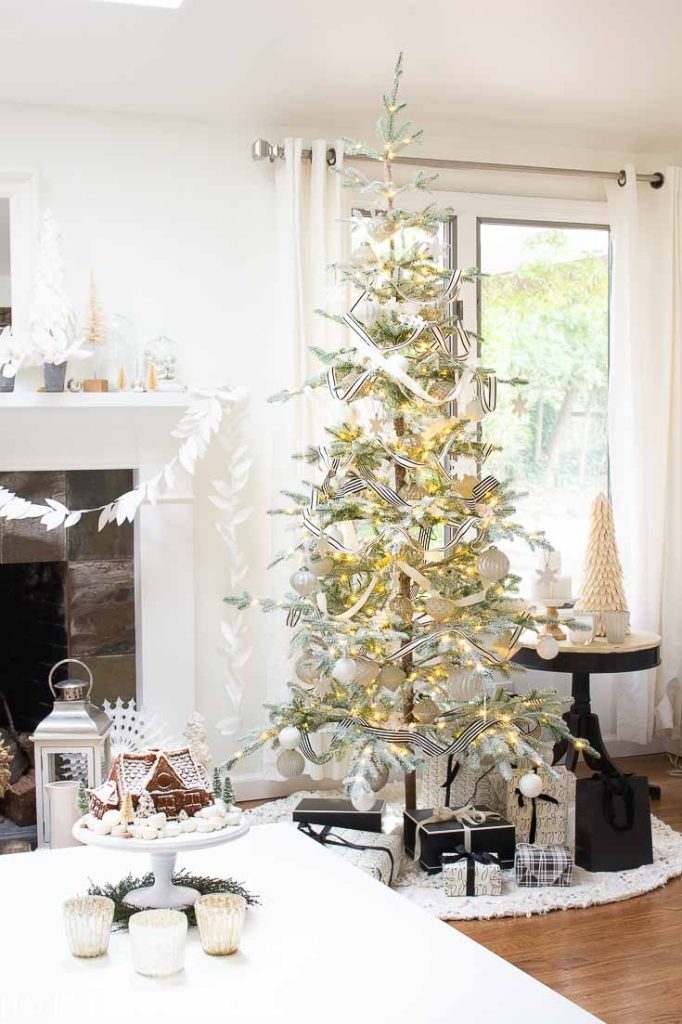 Are you looking for a realistic faux Christmas tree? This Balsam Hill Christmas Tree Review will help you decide about purchasing the Frosted Alpine Balsam Pine.
I've always loved this tree, and I'm super excited to share the different specs about this tree. I know it is hard to buy these trees, so definitely do your homework before taking the plunge. Hopefully, this review can give you some Christmas tree inspiration!
---
This Week's – Boutique of the Week (Pink Theme Christmas Tree)
*The following post contains affiliate links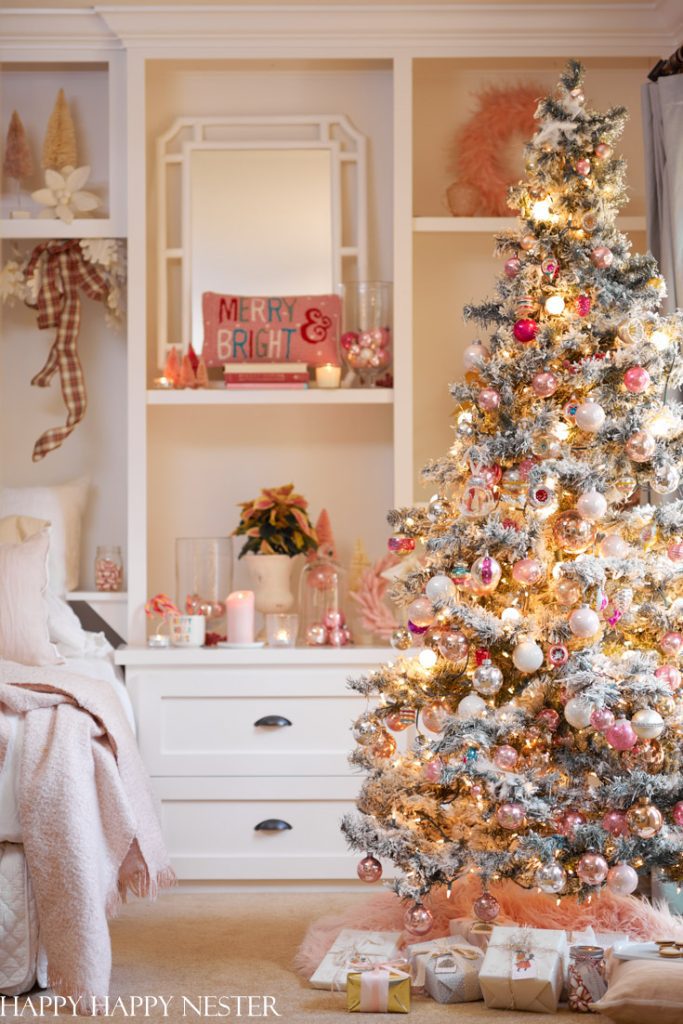 Who's excited to finally see my pink theme Christmas tree? I'm thrilled to show you! Today, I share my best tips and tricks on how I decorate my tree, what accessories I use, and overall how to create this winter fairytale.
Whether you're just starting to take down all of those boxes of ornaments or you're planning on what you want your seasonal space to look like, here are some helpful words of advice that will go a long way when it comes to decorating a tree and creating that memorable scene.
So, take a break from the holiday shopping, baking, and creating, and find some Christmas tree inspiration!
---
My Favorite Things – More Christmas Tree Inspiration
You guys know I adore everything pink. So when my friend, Leslie, created pink Christmas tree decorations, I was up and ready to craft!
And yes, these decorations are simple to create, so no need to stress when it comes to decorating. Instead, find Christmas tree inspiration, and maybe we will convince you to try a pink holiday look this year!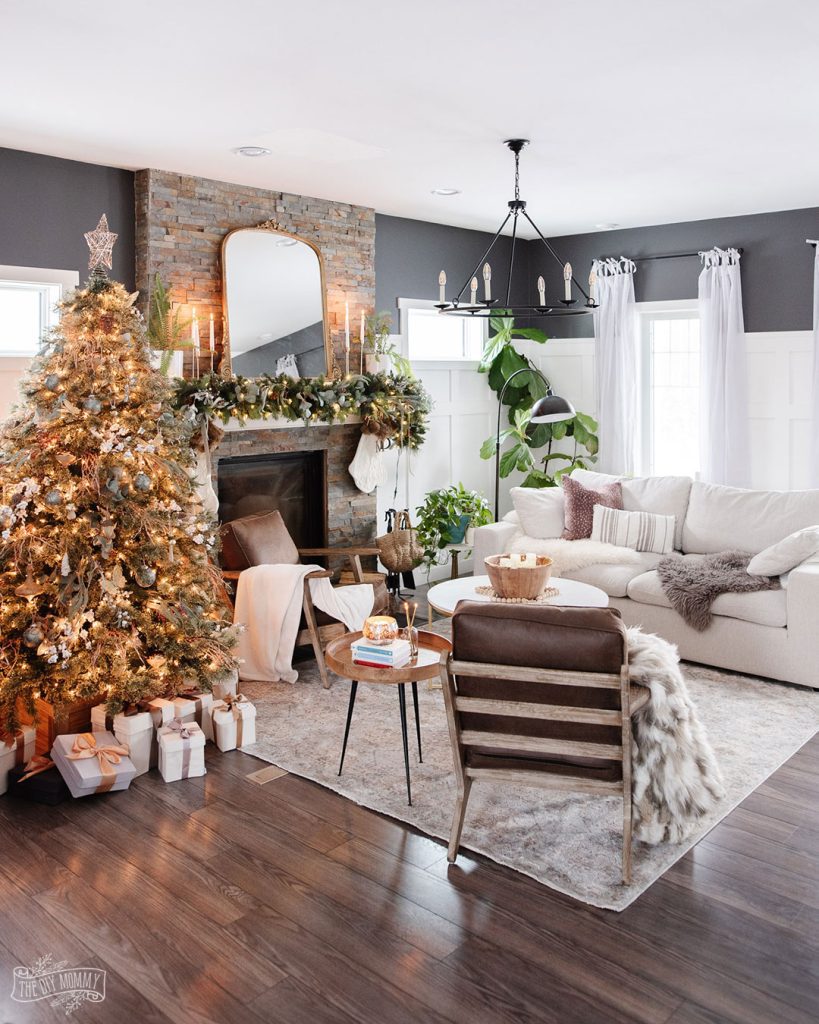 Are you looking for Christmas decorating tips? No need to look any further because Christina is here to save the day with her simple Christmas ideas!
If you yearn for a more subtle approach to Holiday decor, you'll love these simple Christmas decorating ideas. By choosing a minimal look, you can spend less time and money decorating and more time enjoying the holiday festivities!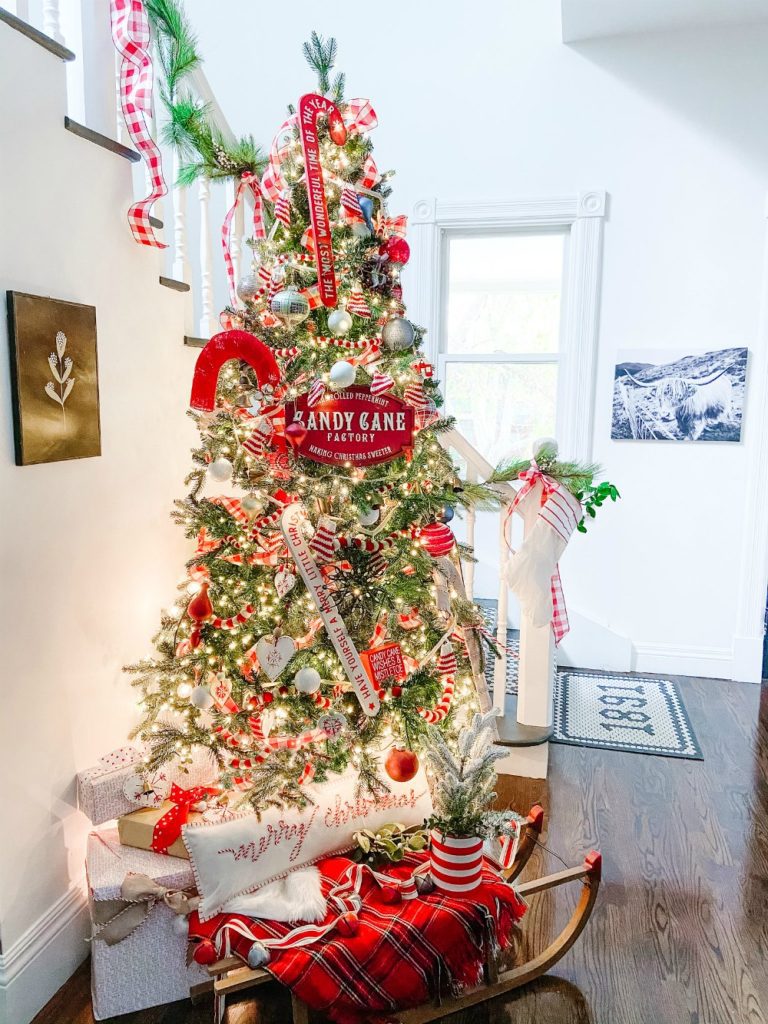 Here's another red and white Christmas look to check out from my friend, Jen! Her candy cane theme Christmas tree has so much Christmas tree inspiration!
Celebrate Christmas with a festive red and white tree filled with candy cane-themed projects, bells, and felted garlands!
---
What's Trending on the Blog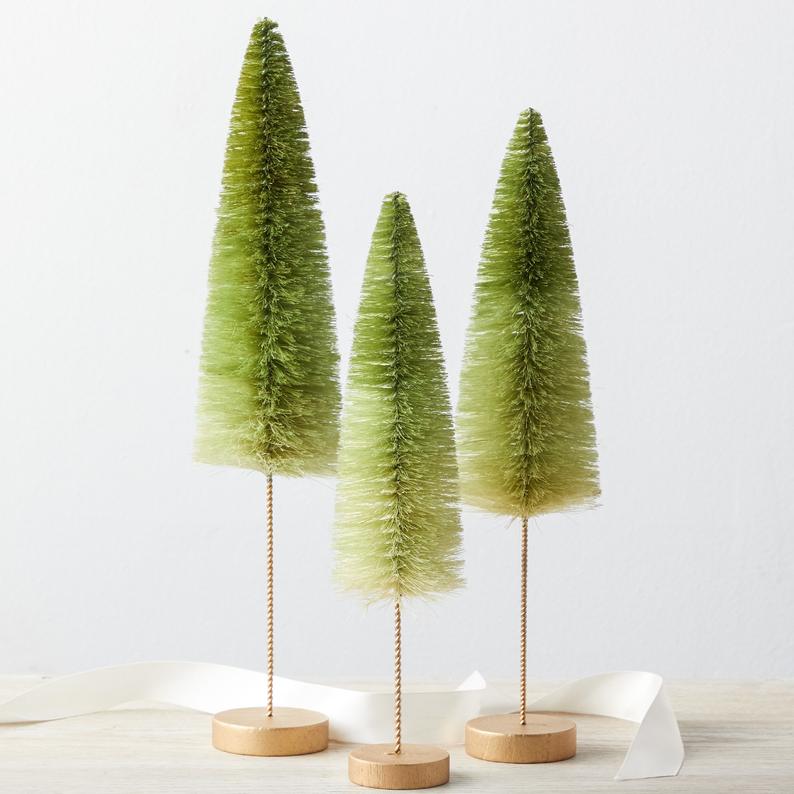 If you are leaning towards the color green for your holiday look, you're in the right place. Here is a collection of green Christmas decorations that will transform your home into a magical forest.
Not only are these beautiful embellishments for your green look, but they can also be additions to your existing seasonal style!
Here are many red and white holiday decorations to fulfill all of your seasonal decor cravings! But seriously, these pieces are perfect for creating a warm and welcoming space because what says Christmas more than the color red?
Whether you're looking for pillows, ornaments, or just little decorations, you will find exactly what you're looking for in this post!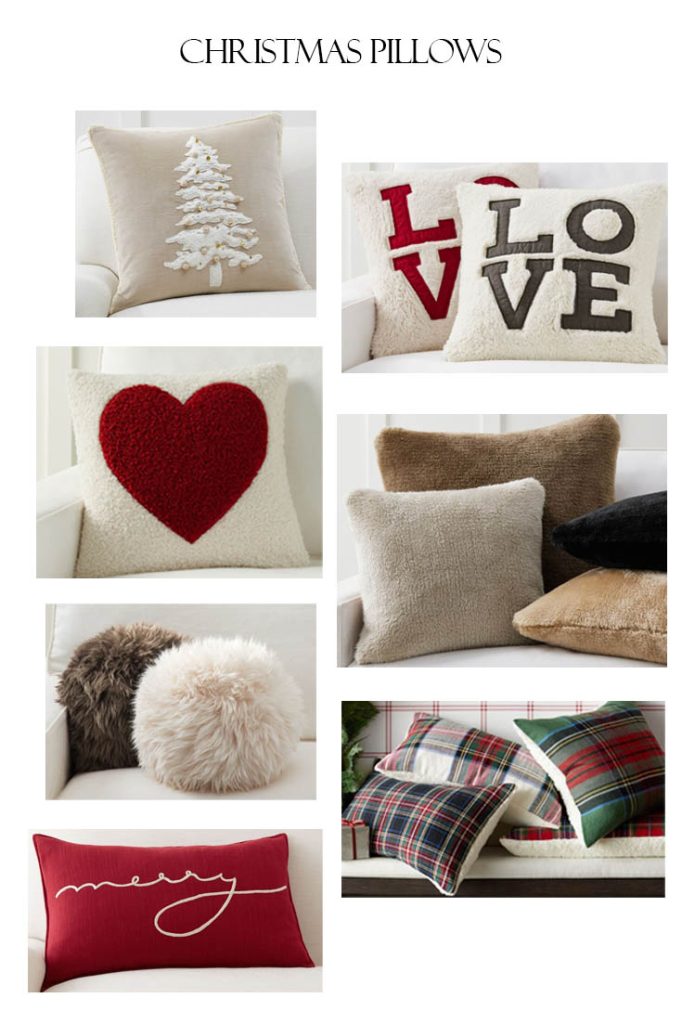 Start decorating ahead of time with this festive collection of Christmas pillows. After Thanksgiving, it's go-time for Christmas! Meaning it's time to put up your tree and decorate your home for the holidays!
The last piece of the puzzle is pillows! Yes, I need more pillows if you can believe it. I don't want to tell you how many I already have, but the number goes up every year. Luckily, if you also need some holiday pillows, here is a wide selection of Christmas pillows to check out!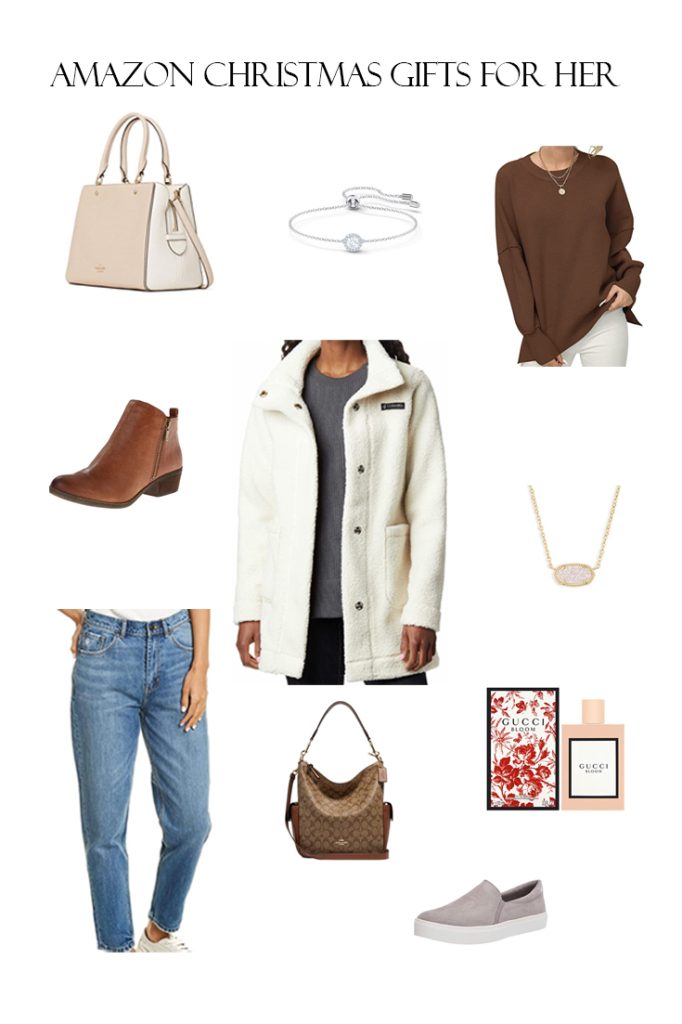 Time to get ready for the holidays with this fantastic collection of Amazon Christmas gifts for her. We have everything from shoes and sweaters to accessories like purses and earrings.
Whether it's a friend, loved one, or family member, your special lady in your life will receive some of the best gifts this year gifted by YOU!
I have already done a little shopping here and there, but for the most part, I have a long ways to go! So, for now, I am here to inspire you to check out this wide selection and pick a gift (or two) for her this year!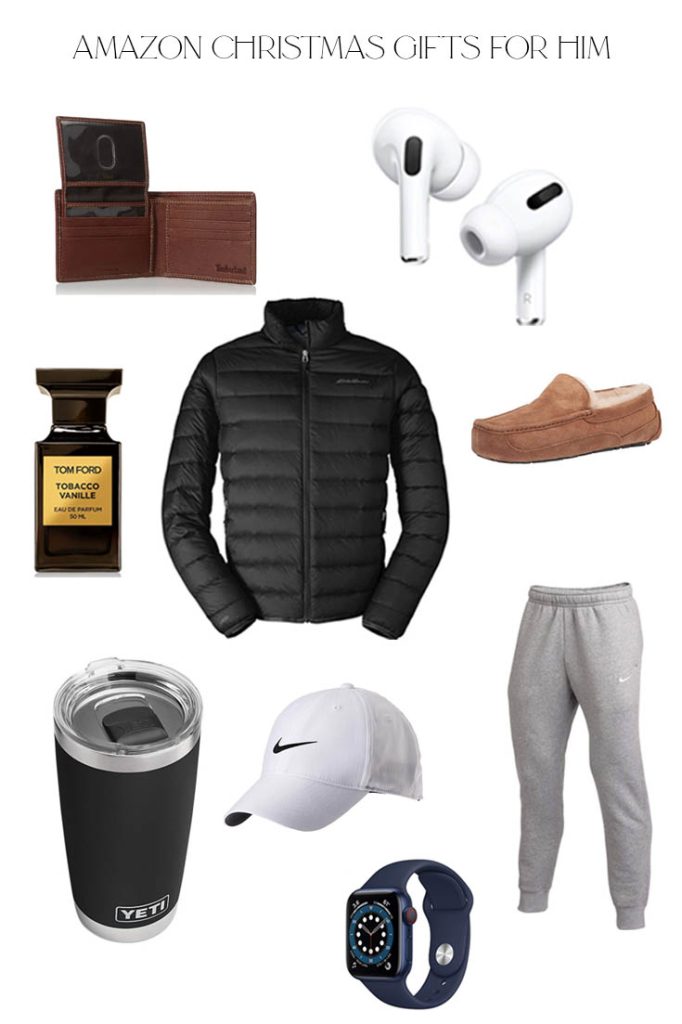 Feel inspired to give back with these Amazon Christmas gifts for him. With this collection of clothing items, accessories, and valuable tools, your favorite guy, without a doubt, will be happily surprised this Christmas!
Besides giving the usual "guy gifts" like socks and underwear, finding the perfect present underneath the tree can be challenging. Luckily, you have an easy and accessible selection of Amazon Christmas Gifts for him to choose from!
---
More Christmas Tree Inspiration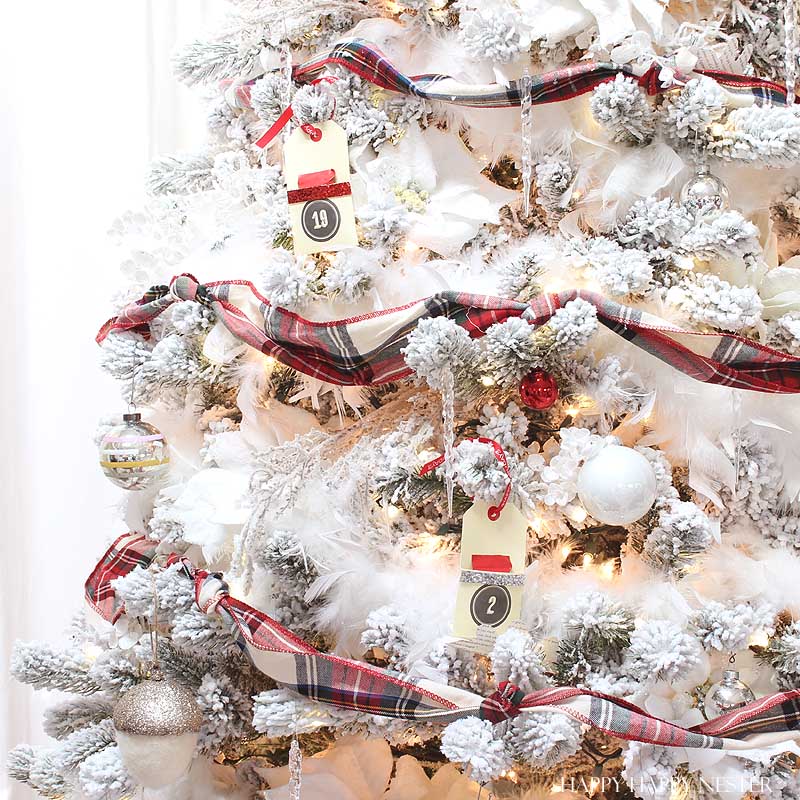 Here is a red and white Christmas home tour of a past winter wonderland. You will find lots of inspiration in this post, whether it's about ornaments, flocked trees, pillows, and more!
If you want a red and white Christmas, no need to worry because everything you've been looking for is right here!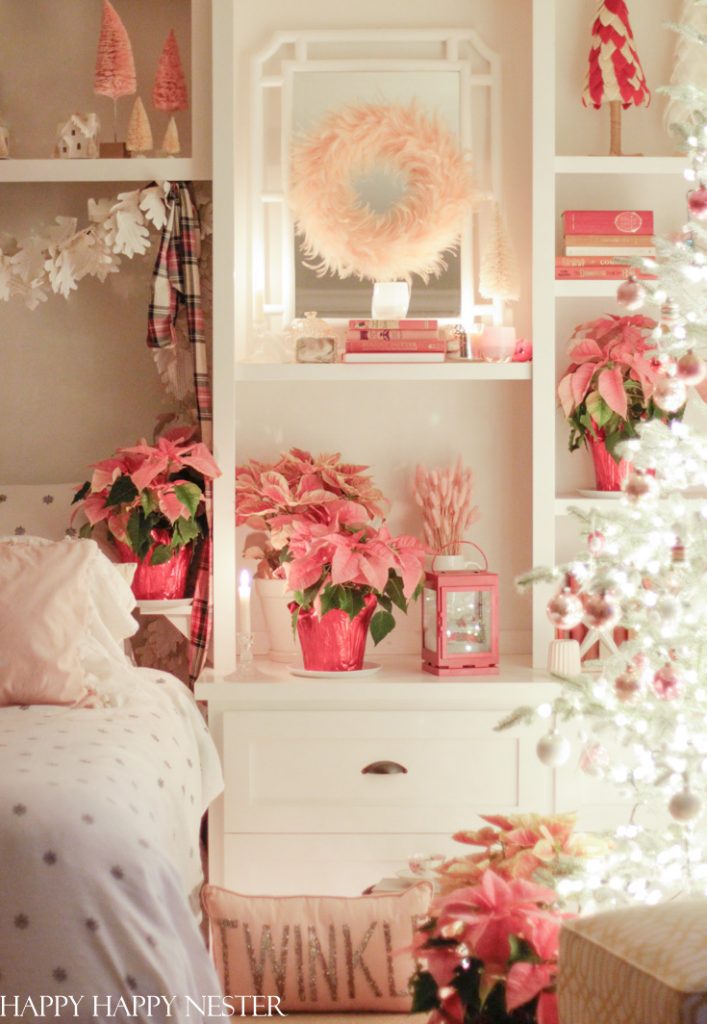 Since I decorate more than one room for the holidays, this is an inside look of my holiday home. Find inspiration from this tour on how to decorate your tree, mantle, porch, and more!
I'm here to give you as much help as needed when it comes to the holidays (aka the busiest time of the year) so check out my Christmas home tour for all of those decorating tips and tricks!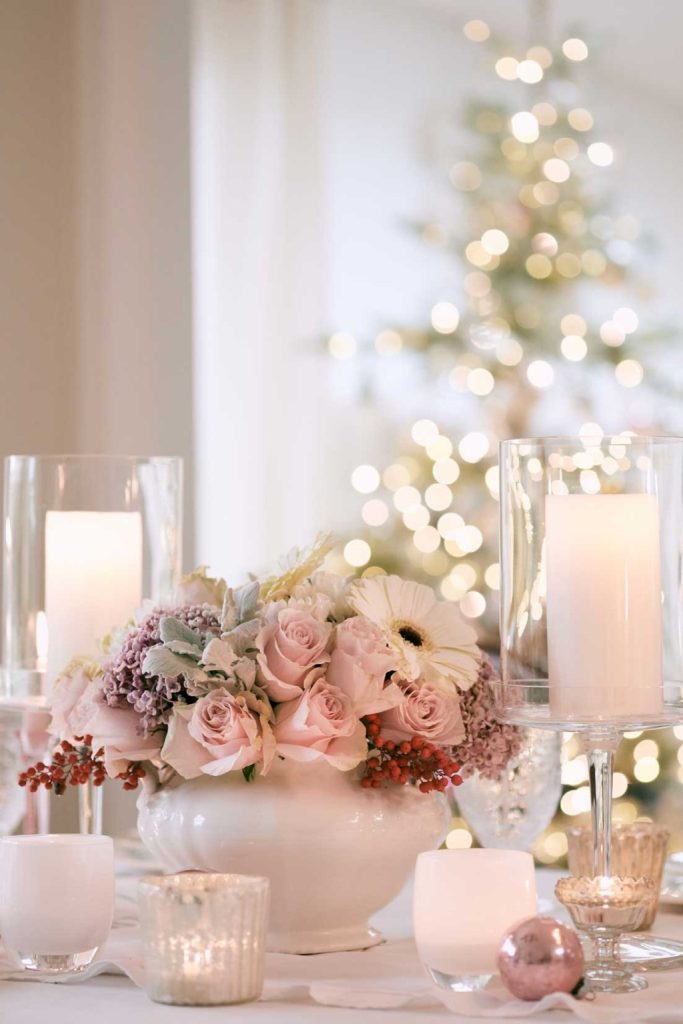 Our holiday home night tour will give you a much-needed break from the long dark winter nights. I love the tradition to brightening our homes with twinkle lights and sparkly ornaments during Winter.
And as we are living through the short days of the year, I fall in love with all the gorgeous Christmas lights. This post is all about our glowing, sparkling lights, so come on and find some Christmas tree inspiration!
---
This Week's Tip – Christmas Tree Inspiration – Decorating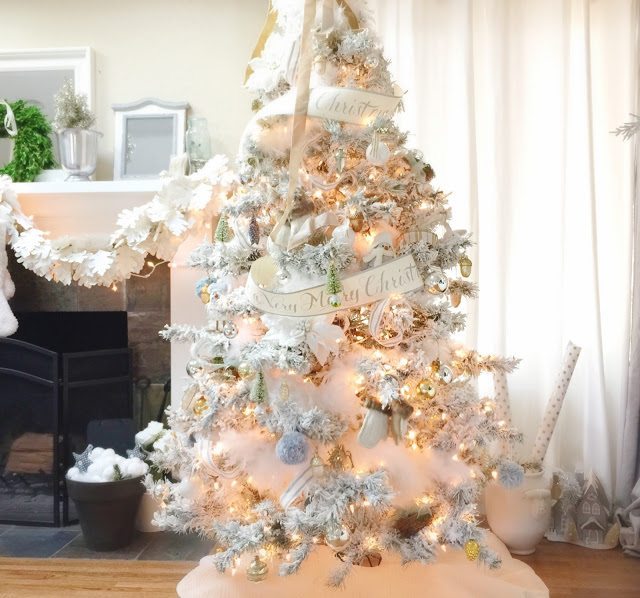 Decorating One Side of the Tree
Even though I love to decorate my trees, I only decorate one side! Yep, that's right. Decorating one side of the tree saves me time and energy and besides, during photoshoots, you only see one side so might as well fill it with all your favorite ornaments!
I've learned that no one actually looks around the whole tree, especially if it's placed in the corner. So, this season, to save time, try only decorating one side! It may sound silly but trust me, it looks just as beautiful.
My Latest Obsession – Tabletop Trees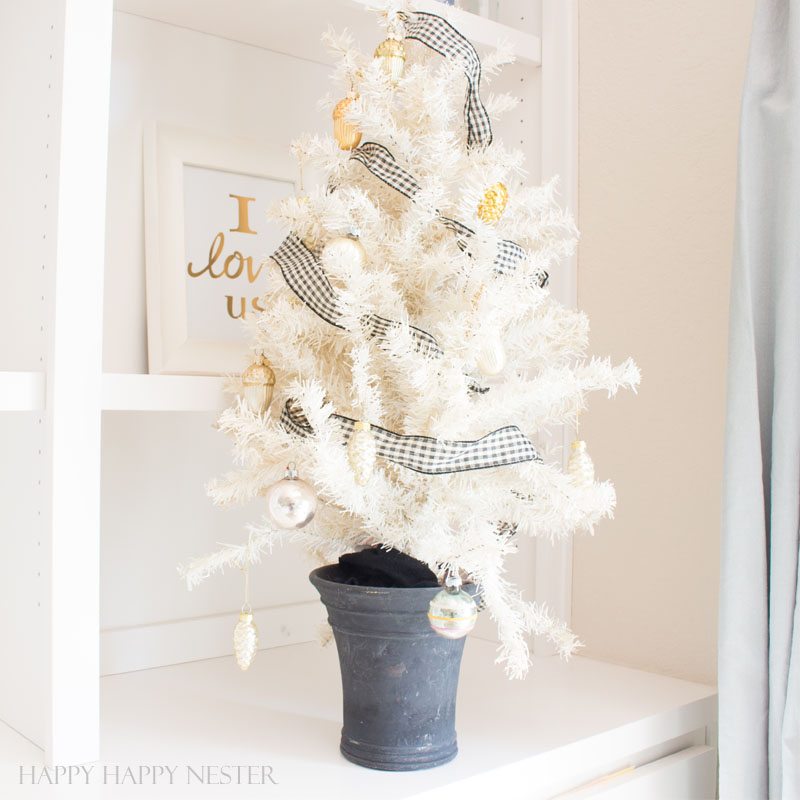 Yes, I love trees—all sorts and sizes. My favorite is a tabletop tree because they are easy to decorate with. They're adorable and so simple for the holidays!
When I say they're easy to decorate with, I mean to place them in any corner or shelf with a couple of ornaments hung along with a ribbon and wallah!
I purchase tabletop trees at my local flea market or an antique or thrift shop. I also love vintage pieces, and tabletop trees are very vintage, which creates the perfect look for a simple season.
I've linked a seller who has some of the prettiest trees I've seen that come in multiple colors and sizes, so you can have a lot of fun when browsing!
---
Hello, everyone!
Have I convinced you to start decorating for Christmas? I even convinced myself to decorate yet another room or add more decor to my existing winter wonderland scene in my home. I know, I'm a crazy woman. The more, the merrier! Hopefully found some Christmas tree inspiration and happy decorating!
Have a great weekend!
Cheers,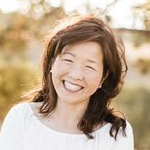 Latest posts by Janine Waite
(see all)