Right now, I'm busy Shopping for Christmas Decorations. It can be a bit overwhelming, so I plan to write a few posts on this subject.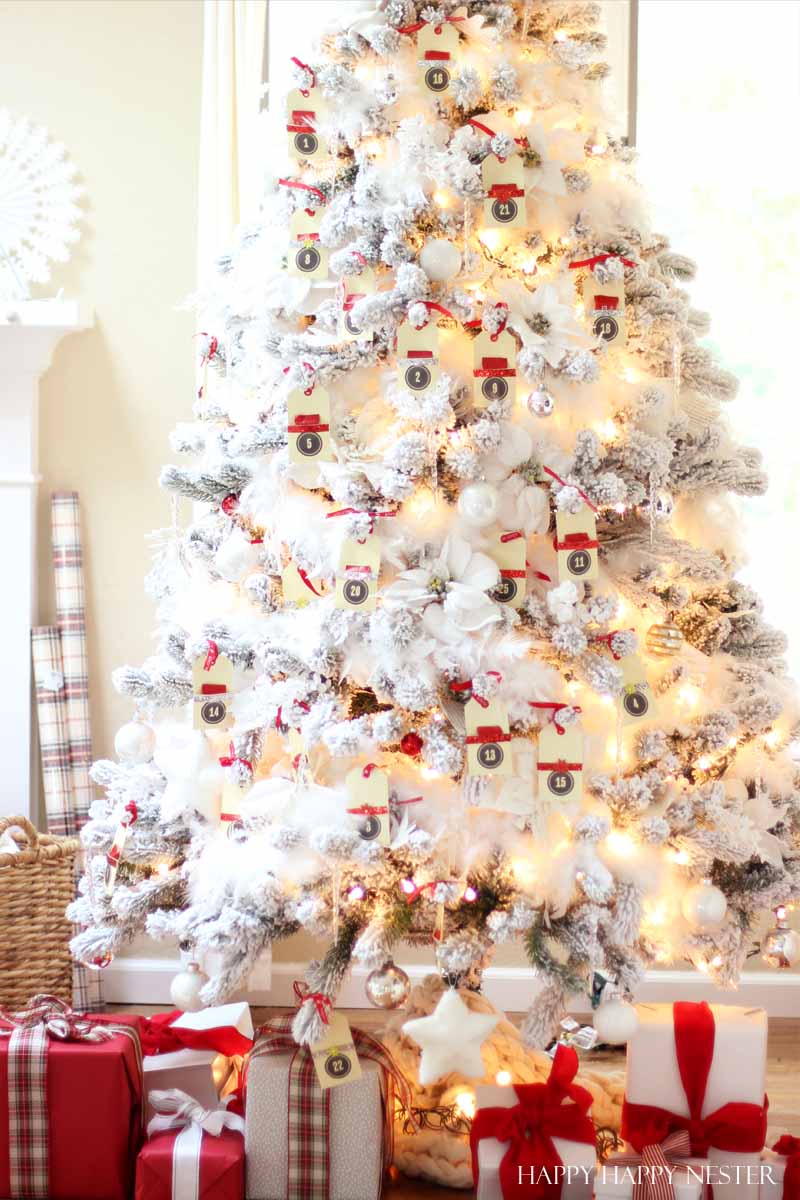 Today, we are going to shop specifically for red holiday decorations. I'm sure you can guess what color I'm decorating for Christmas? The items I found are a bit unique, and I hope they are not the typical items you'll find at the big box stores.
I'm always on the lookout for a few unique decorations. Don't get me wrong, I love my items from Pottery Barn and Target, but I do like to balance it with some fun and different items you won't find elsewhere.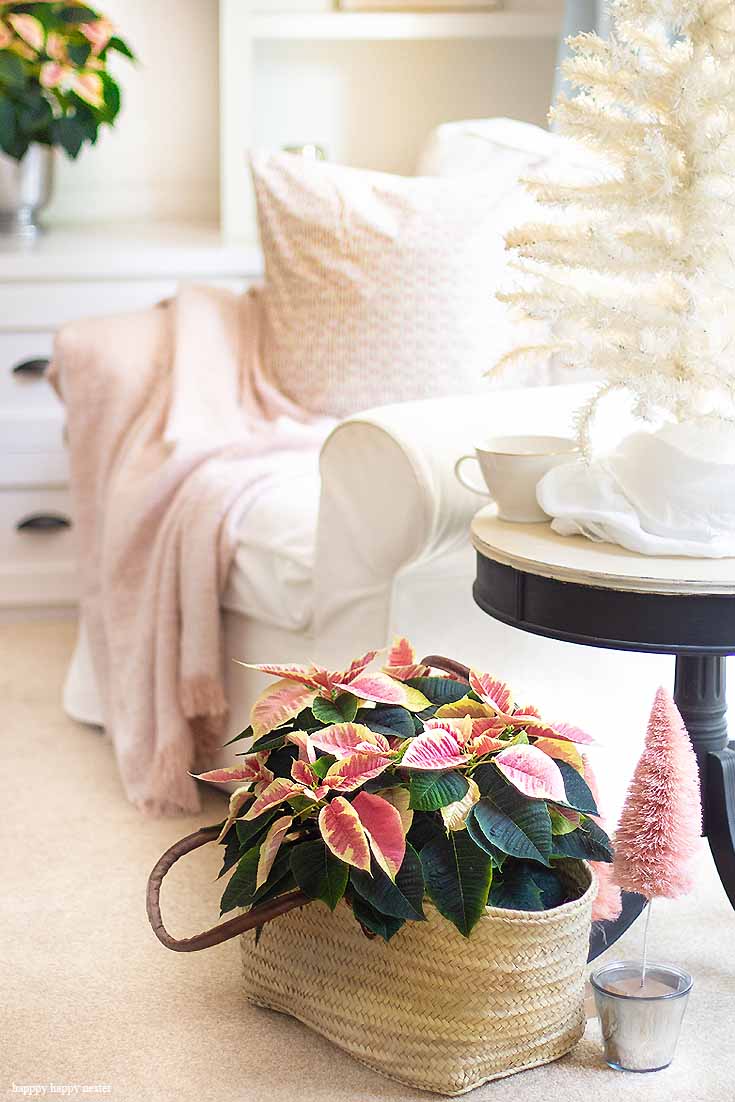 So, I usually decorate with my natural style, which includes white, gold, and silver. You can view them in my past holiday tours, Holiday Night Tour, Vintage Christmas Bedroom, and Cottage Christmas Tour.
Well, this year, I'm branching out into the wild unknown. I'm embracing RED holiday decorations. Uh, I made a timid attempt a couple of years ago of a Red and White Christmas. And as you can imagine, I don't own red decor, so I'm shopping for holiday decorations. So, I thought it might be nice to share the decorations with you today.
Shopping for Christmas Decorations
Red and White Pillows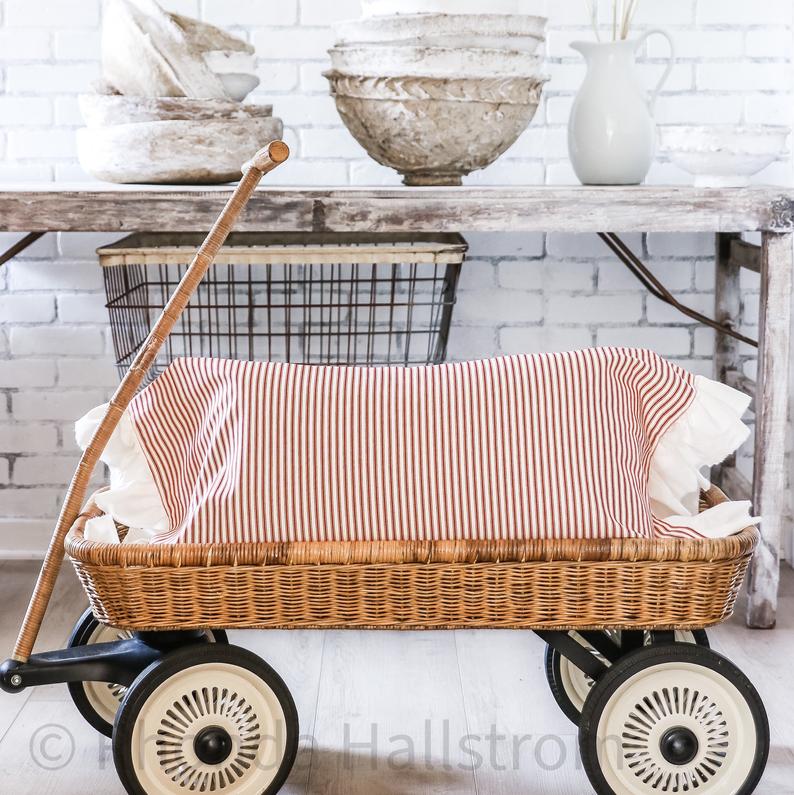 I love this red ticking stripe lumbar pillow slip with ruffles. I love everything Rhonda makes. I may need these pillows this year!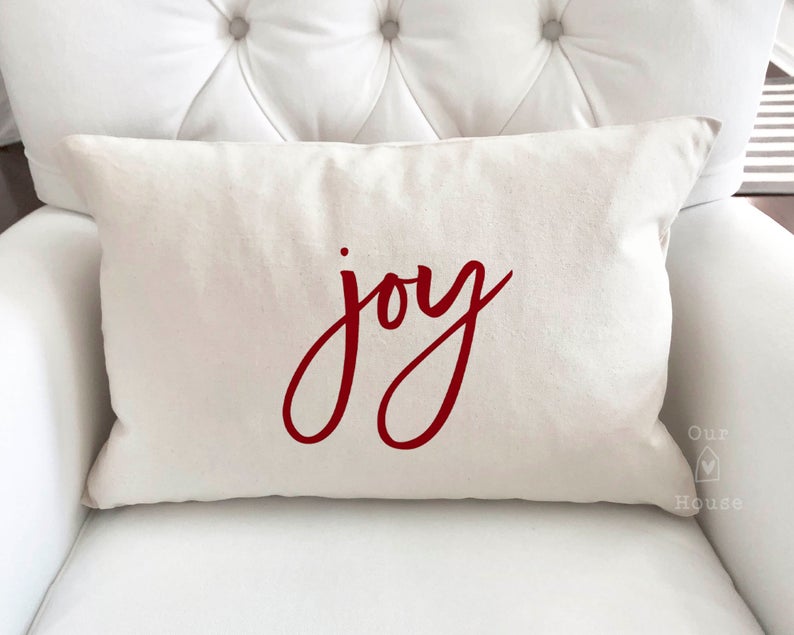 This off White/Oatmeal colored Linen pillow cover is 100% linen and has a rustic texture. I tell you, after this year, we could use some Joy in our lives.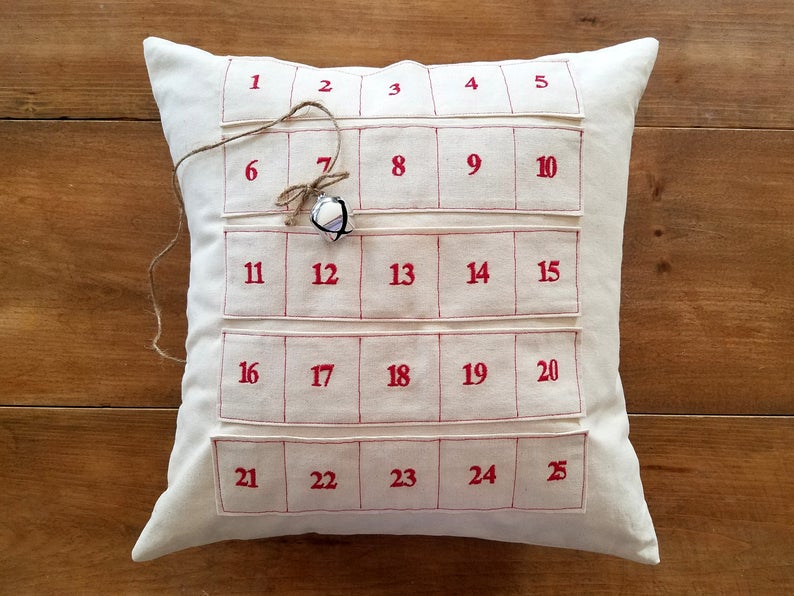 A Cute Advent Pillow that is so clever. My young adult kiddos are obsessed with advent calendars, so that means I'm obsessed. Yeah, I made one that goes on your Christmas tree. It is fun since the kids have to hunt for the treats on the tree.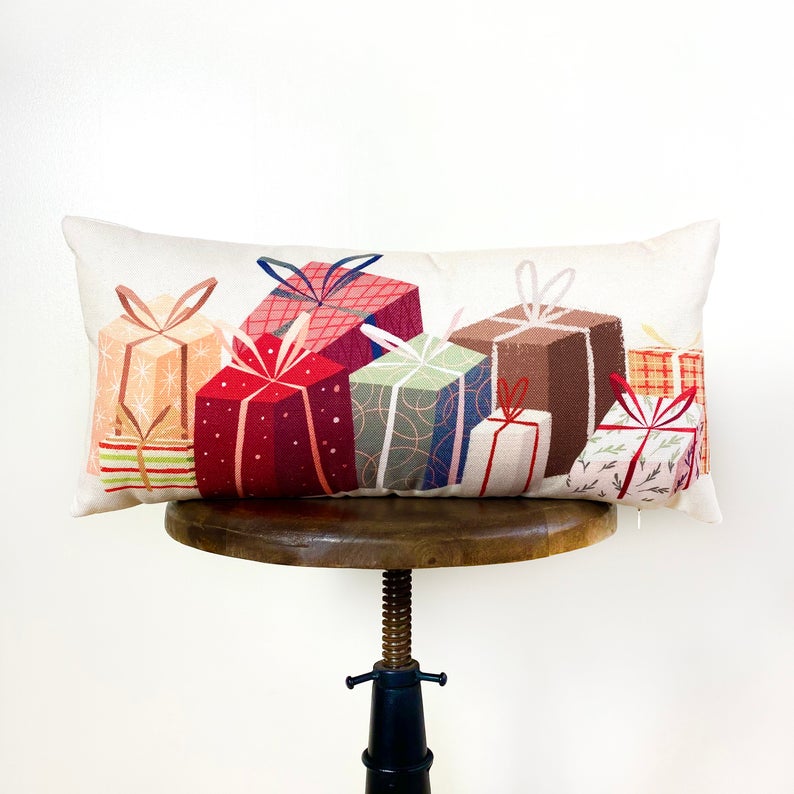 Christmas Gift Collection Pillow
An adorable colorful Gift collection pillow. This is a unique pillow that I haven't seen anywhere else.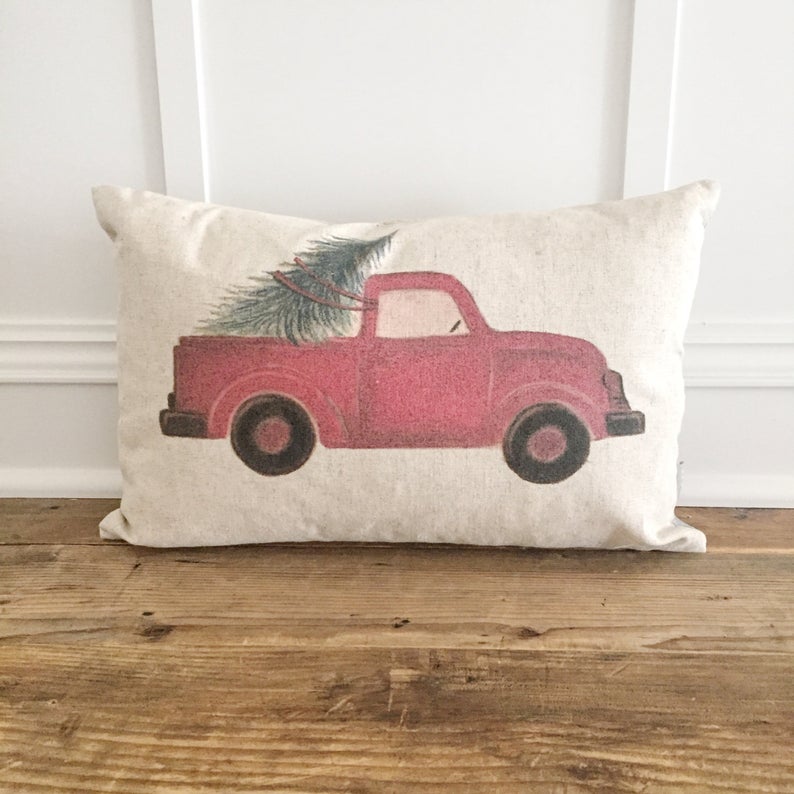 This adorable holiday pillow is the perfect addition to your holiday decor!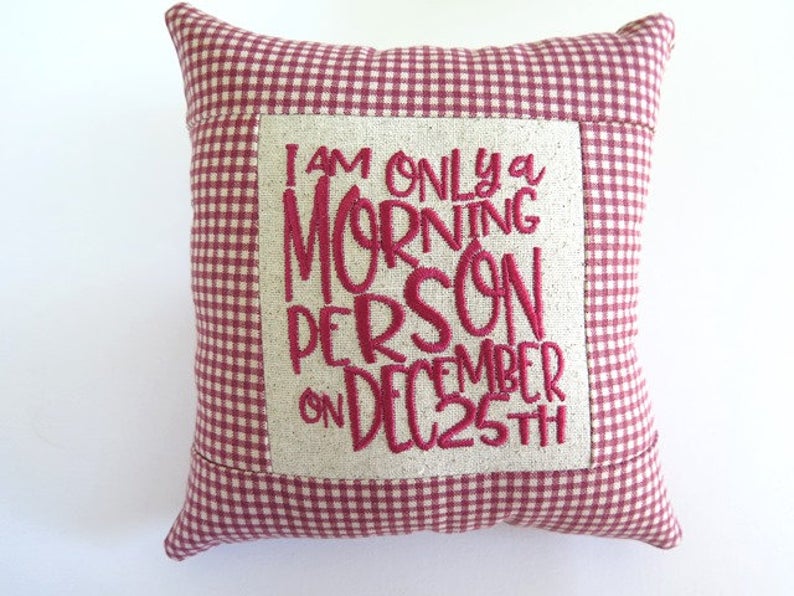 Machine embroidered on natural osnaburg with red checked heavyweight cotton is a nice accent for anywhere this Christmas. Measuring approximately 9 inches square, it goes on a shelf, the mantle, your favorite chair, the bedroom. Makes a fun gift.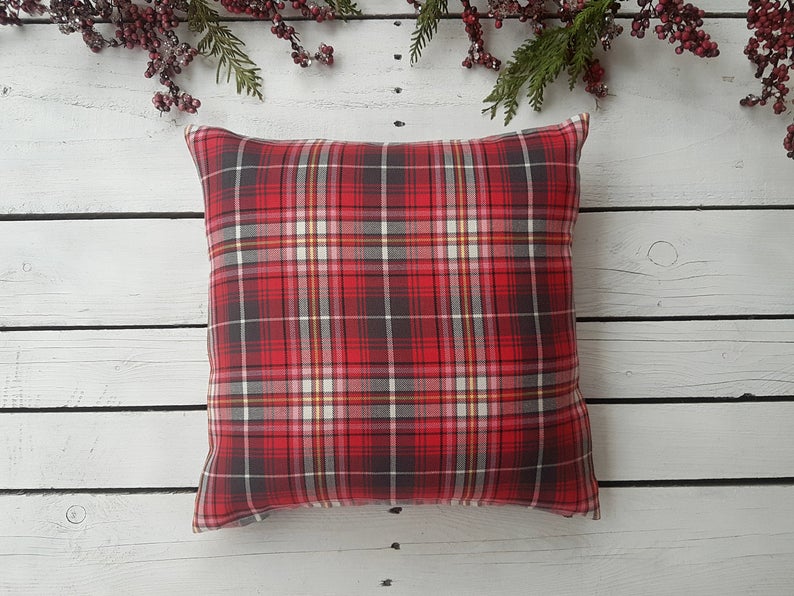 Made from medium-weight soft tartan fabric. Main colors pink, red-gray, yellow, and tan.
Pillows have the same fabric on both sides – front and back. These pillows have a zipper closure – easy to insert and remove covers for washing!
Ornaments
Ok, let's do more shopping for Christmas decorations!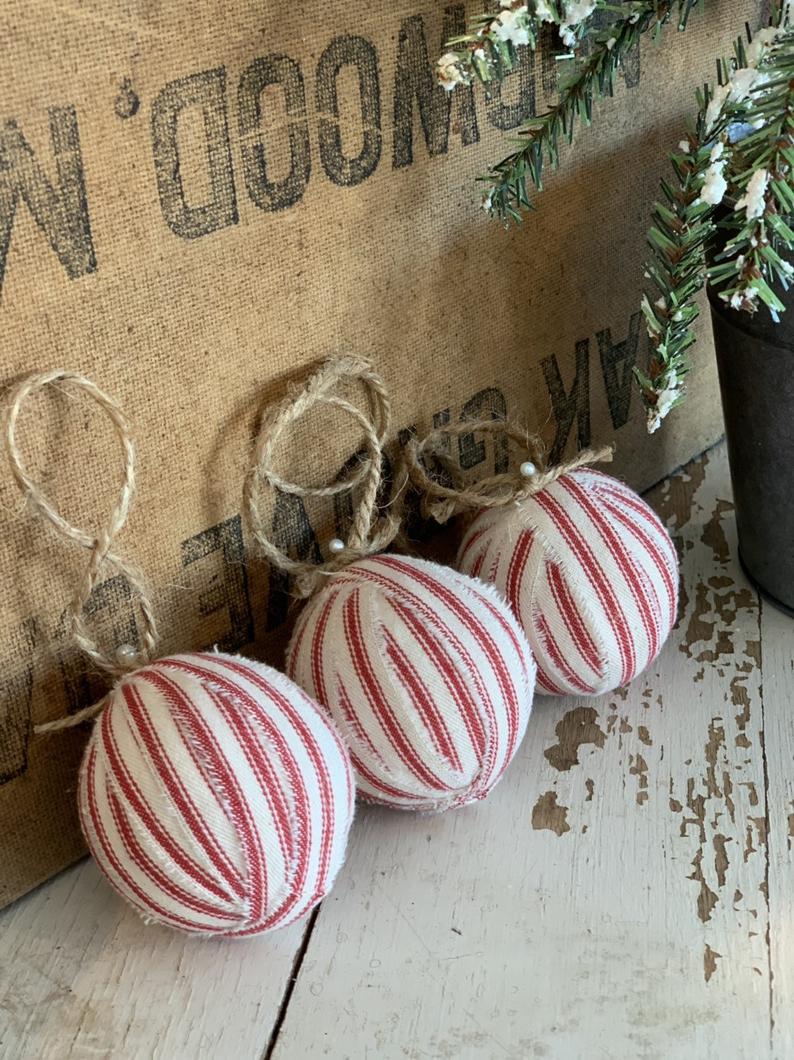 Rustic red striped ornaments are a bright, festive addition to your holiday decorating. Each ornament is wrapped in fabric and glued securely in place, then finished off with a jute twine hanger and a pearl pin.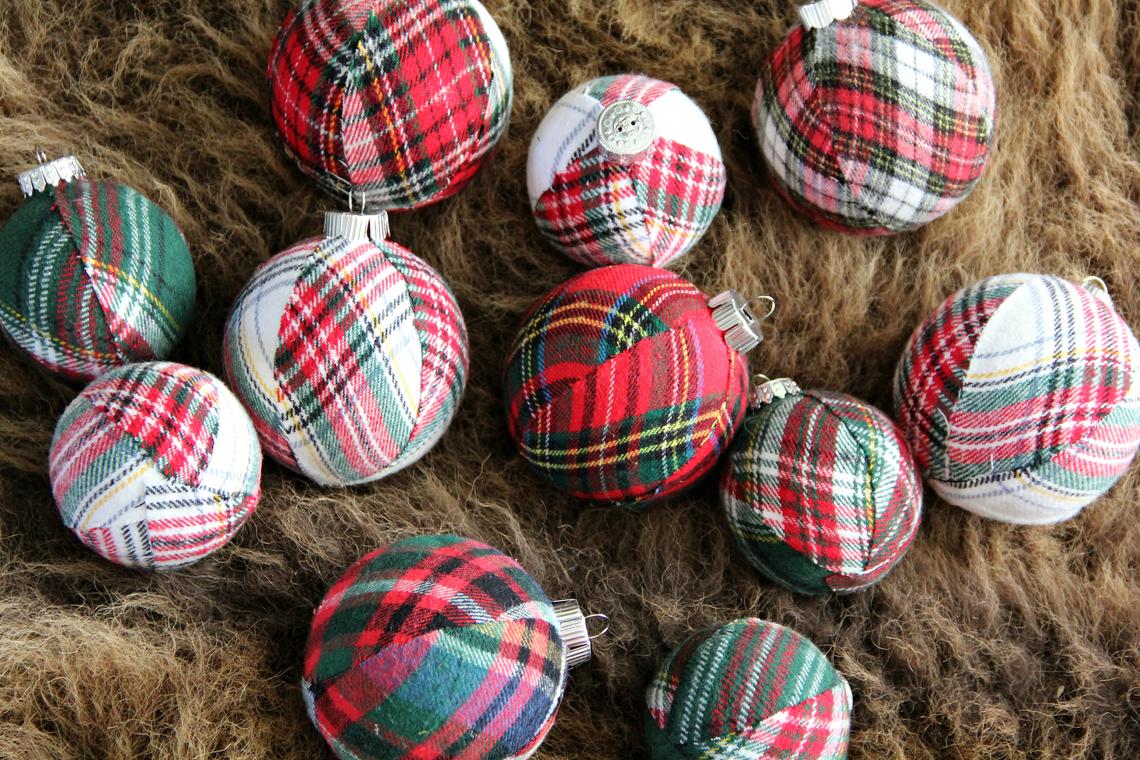 Add a little style to your holiday with these Plastic Shatter Proof Christmas tree ornaments covered in festive and stylish fabric. These will be in your collection for YEARS to come AND because they are not glass…EASY STORAGE!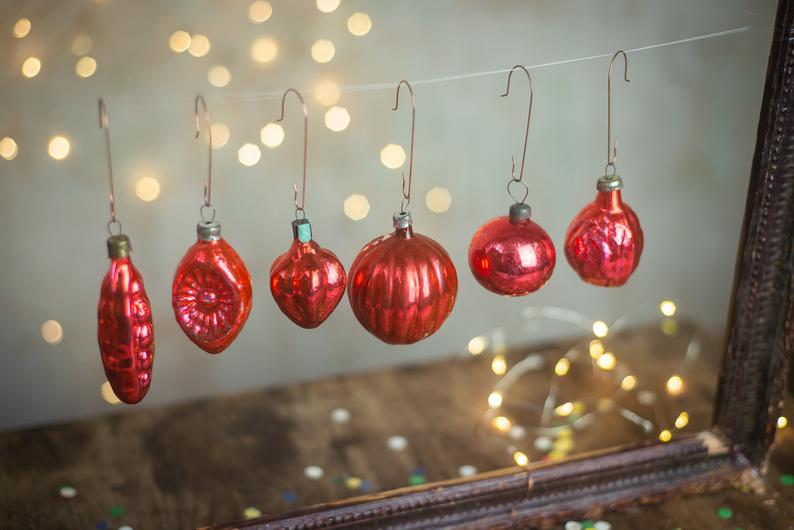 Beautiful Set of Vintage Ornaments
This Etsy shop is all vintage ornaments. So, I've linked it to the shop, and you can peruse as you wish. Since these ornaments are one of a kind, they are replaced with something else once they sell. Enjoy checking out this beautiful shop of pretty ornaments from the past.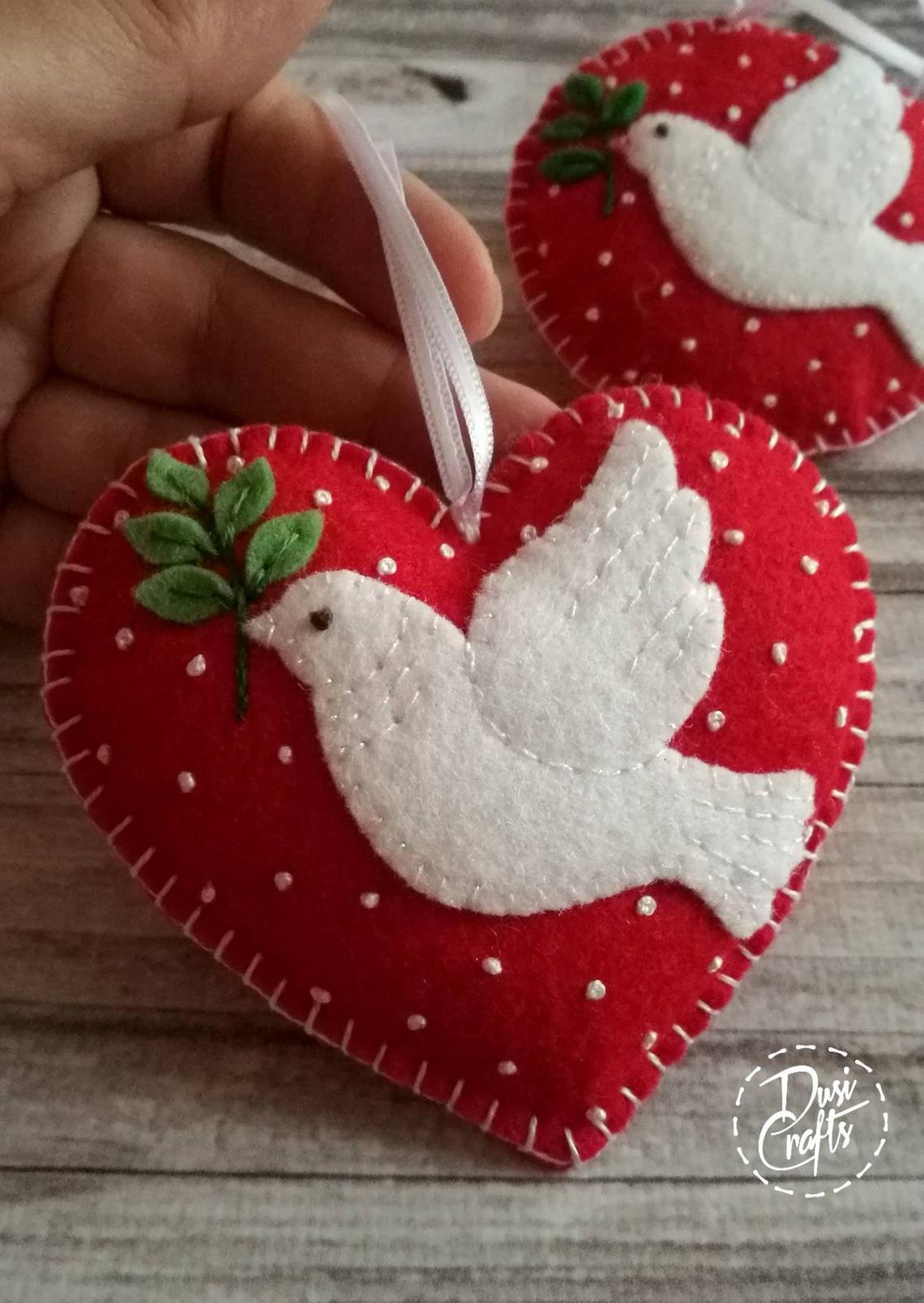 This adorable felt ornament is a blast from the past. My mom and aunties made them, and I still own some.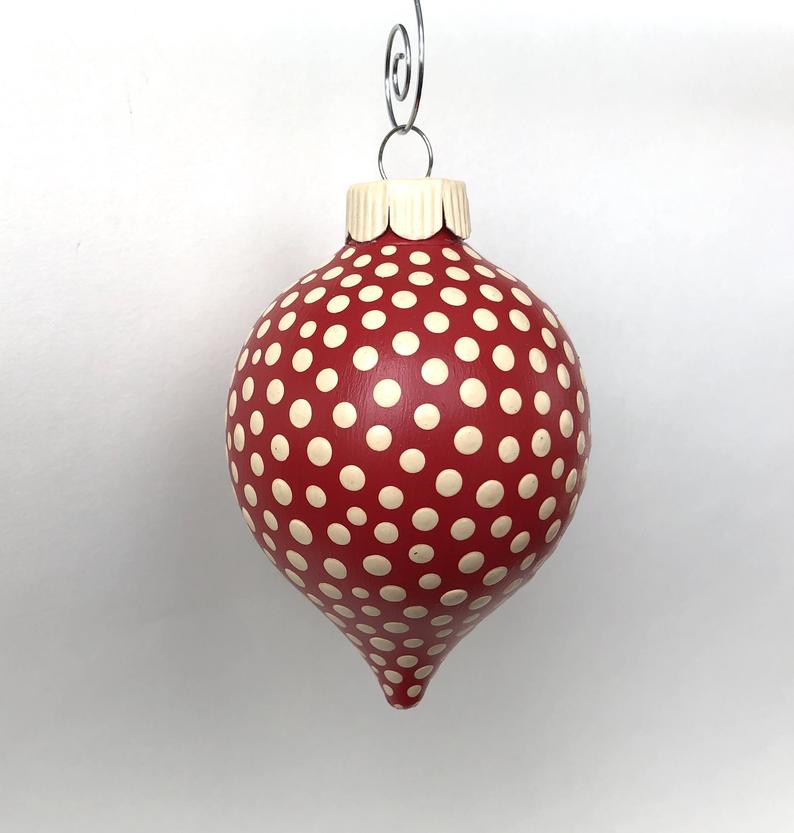 Red and White Teardrop Ornament
Teardrop-shaped hand painted lightweight Christmas tree (or anytime) ornament.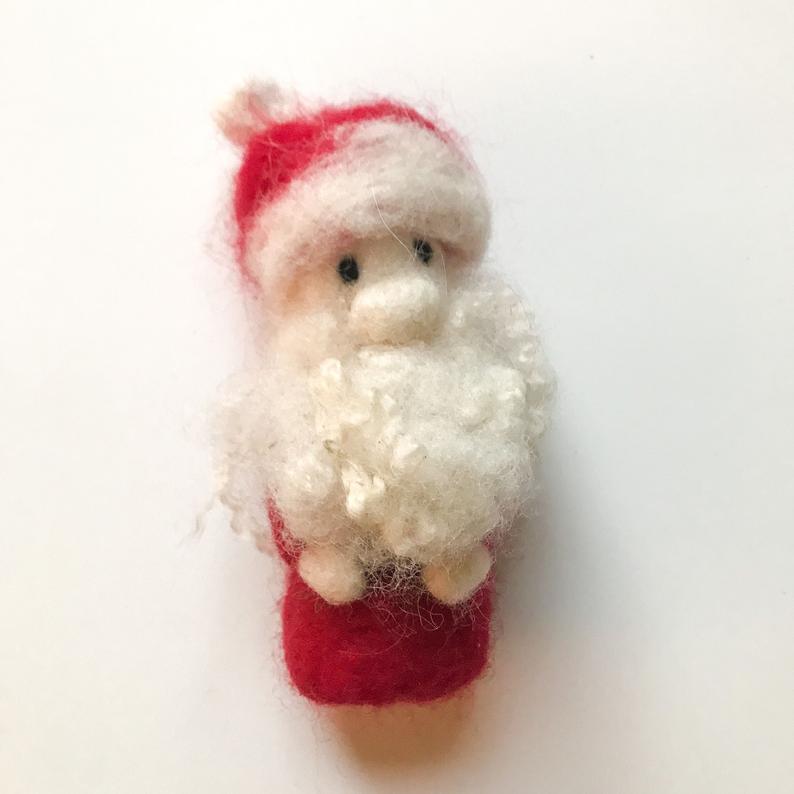 This Non-stitch construction; handmade from 100% wool. Eco-friendly. Perfect for stocking stuffers as Christmas ornaments or decorations (can stand on a flat surface). The Santas are great for children's play as well. Comes with a string for hanging.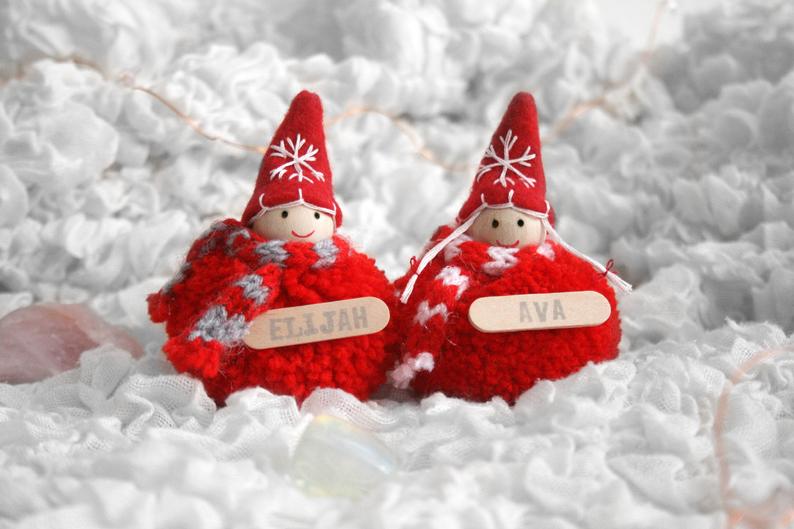 These cute little pompoms could be the perfect addition to your festive decorations this year! They're completely handmade from the pompom itself all the way to the embroidered felt hat and mini scarf!
Miscellaneous Red Christmas Decorations
Here are the final items for shopping for Christmas decorations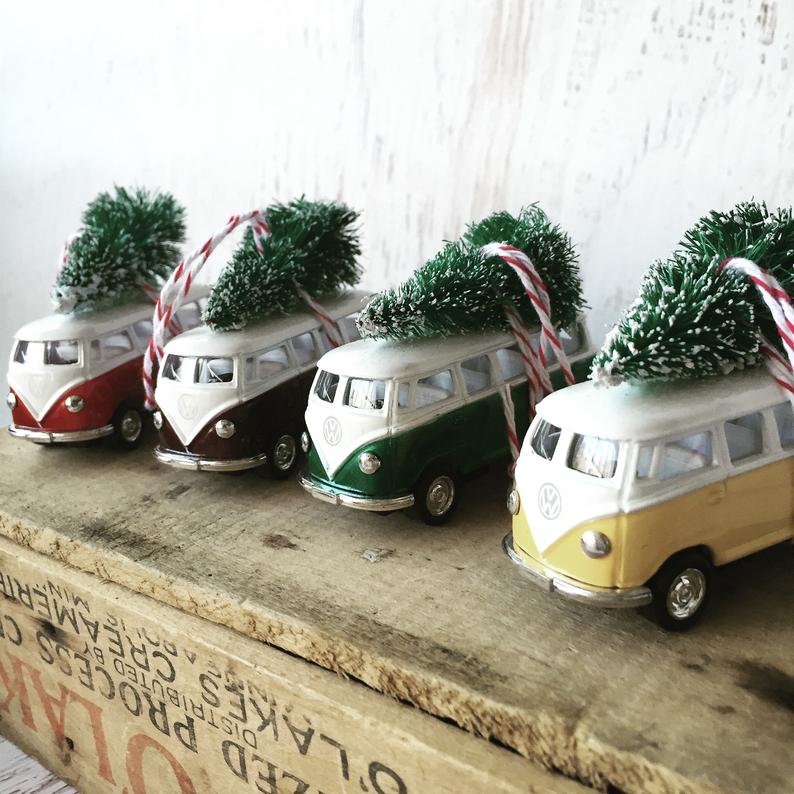 Take the Christmas tree home on your 1967 VW Bus. This retro-styled ornament brings back memories of Christmas and tree-hunting. The van is the size of a Matchbox car, measuring 2.5 inches long. Available in red, yellow, dark green, and maroon, with a bottle brush tree on top.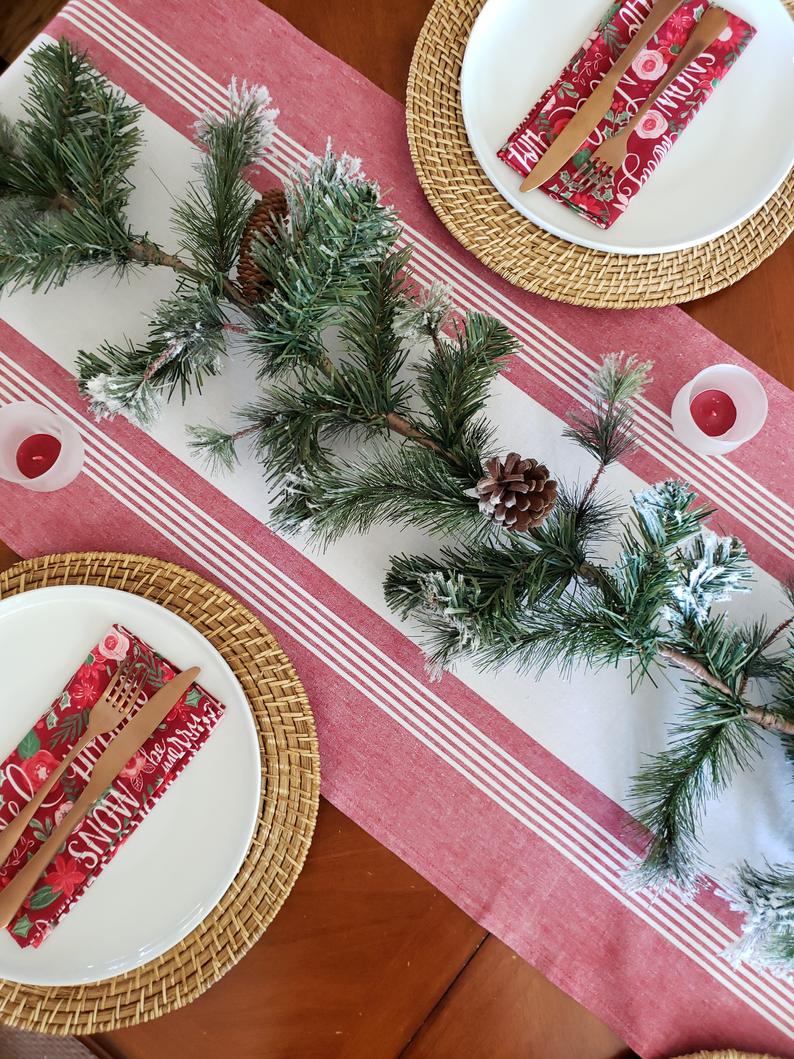 Red and White Farmhouse Table Runner
This extra wide table runner is ready for the holidays with its rustic red stripes and bright white center. Light and bright, this runner is made of lightweight 100% cotton that's machine washable.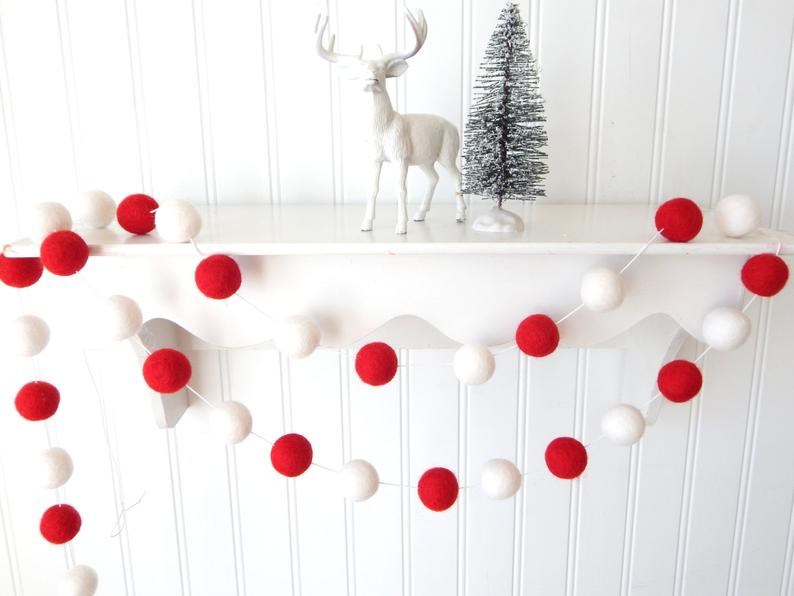 I just bought an all-white garland from this shop. Annette's prices are reasonable, and she doesn't charge shipping, which is a great perk.
If you missed some of my other Boutique of the Weeks, I've rounded up a few:
Well, I did find some items while creating this fun post on shopping for Christmas decorations. I hope you enjoy this season and it isn't too stressful this year. I'm decorating our home for you and my family this year, and they seem to appreciate any changes that I make in our cozy home. This year more than ever, is all about our home.
Cheers,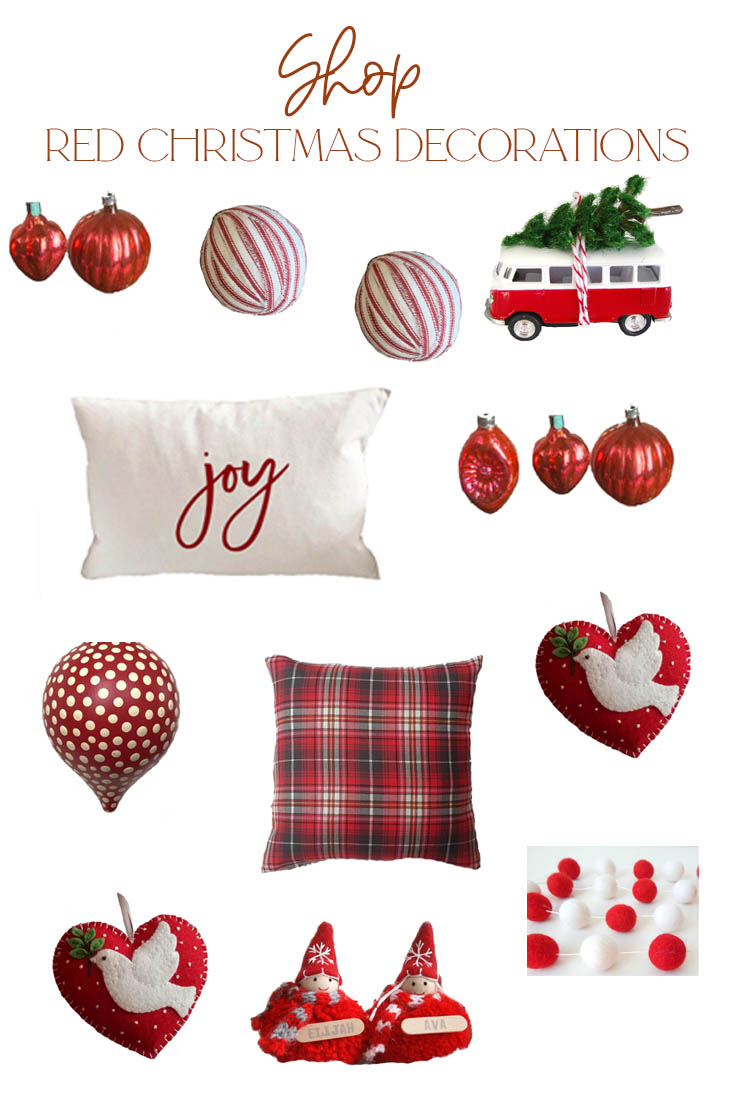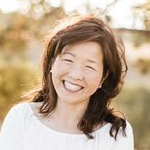 Latest posts by Janine Waite
(see all)