Do you need some Cool and Unusual Candles and Holders this year? Placing candles around the house during the fall and winter days and evenings is the perfect remedy to embracing the cold weather. There is nothing that warms up a home like a glow from a candle.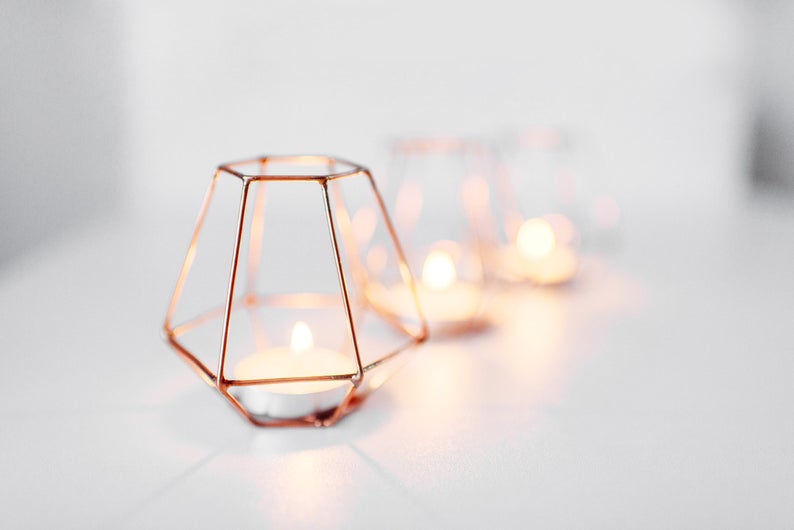 I've rounded up 23 cool candles that you probably won't see over in Target. These candles are handmade, which makes them so unique and special.
I love a pretty candleholder, and as some of you know, I have quite a collection of glassybaby votives. Today I'm sharing some items that are mostly over on Etsy and are made by small business owners.
Let' peruse what I have collected for you!
*The following post contains affiliate links.
GLASS AND COPPER CANDLES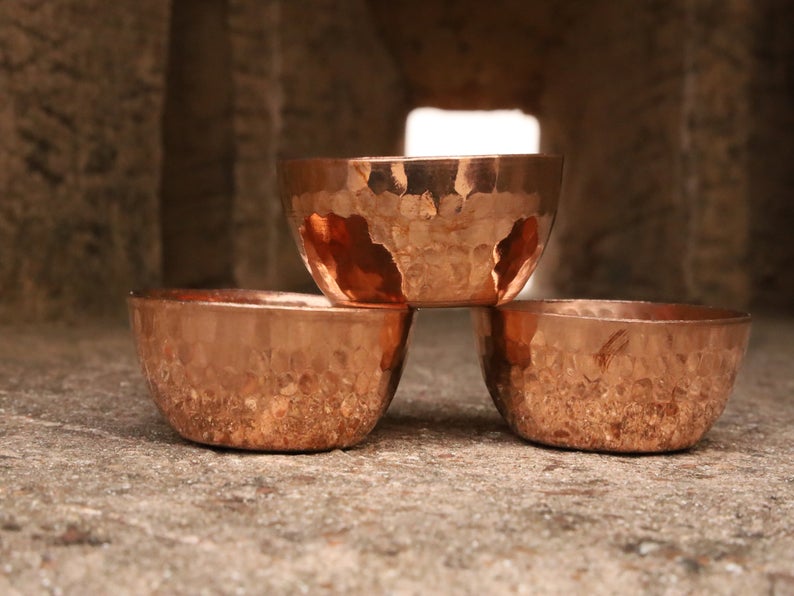 I love this set of three beautiful copper votive holders handmade—such a beautiful addition to any home.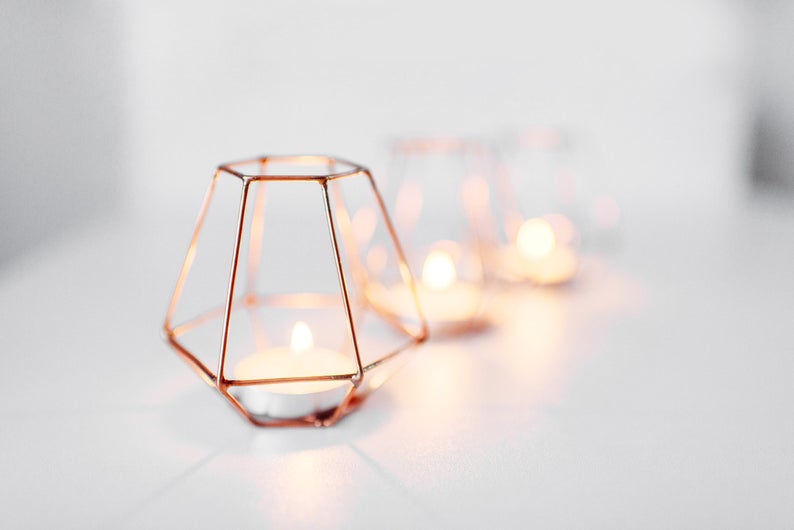 Beautiful Copper Candle Holder
The copper wire candle holder is handmade. The geometric candle holder is perfect for any modern interior thanks to its compact geometrical shape.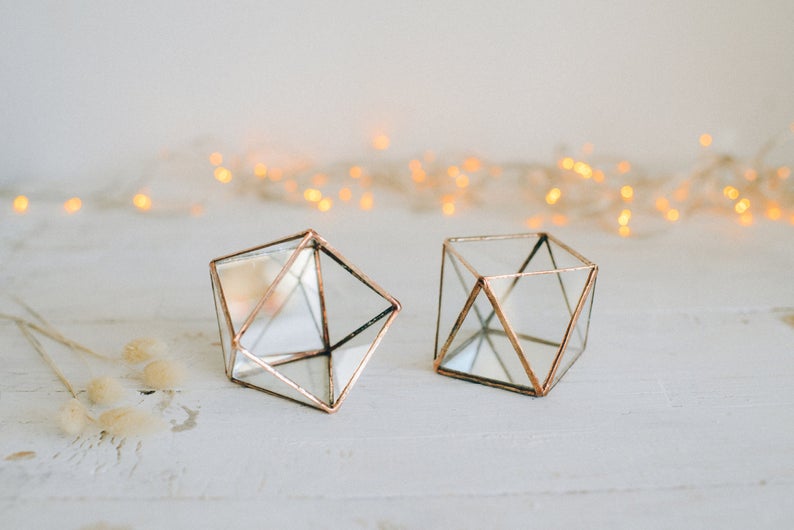 Copper Glass Handmade Candle Holders
These candleholders are a bit different than the ones above. They have copper with glass, and the base has a mirror to reflect the candlelight.
CEMENT CANDLES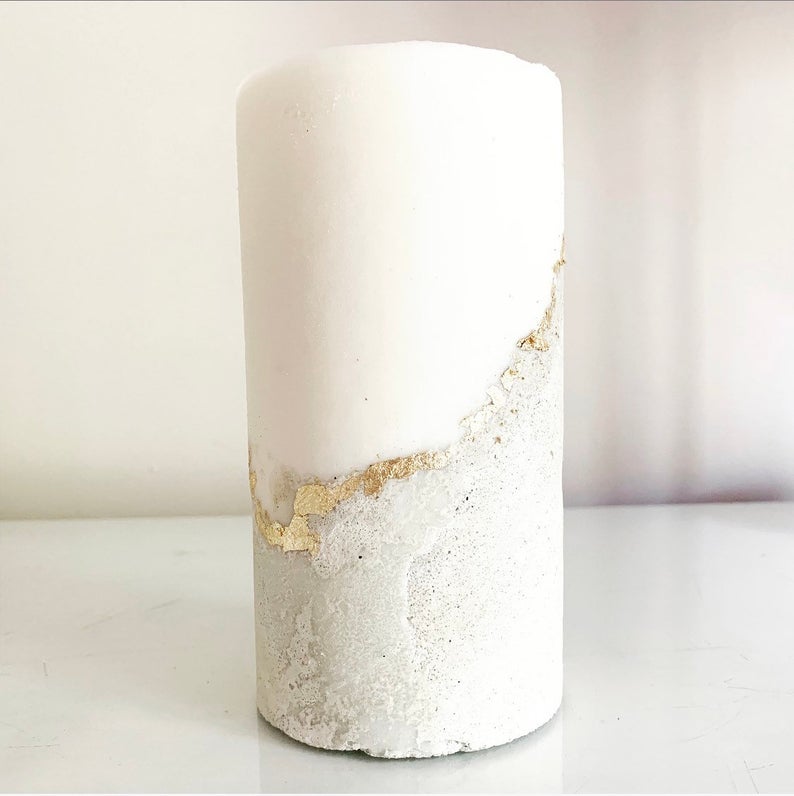 White Cement and Gold Leaf Soy Candle
Of course, these cement pillar candles are exquisitely handcrafted. The delicate gold leaf detail is impressive as it combines with the bold white concrete. Oh my, this candle fits the cool and unusual candles category bigtime!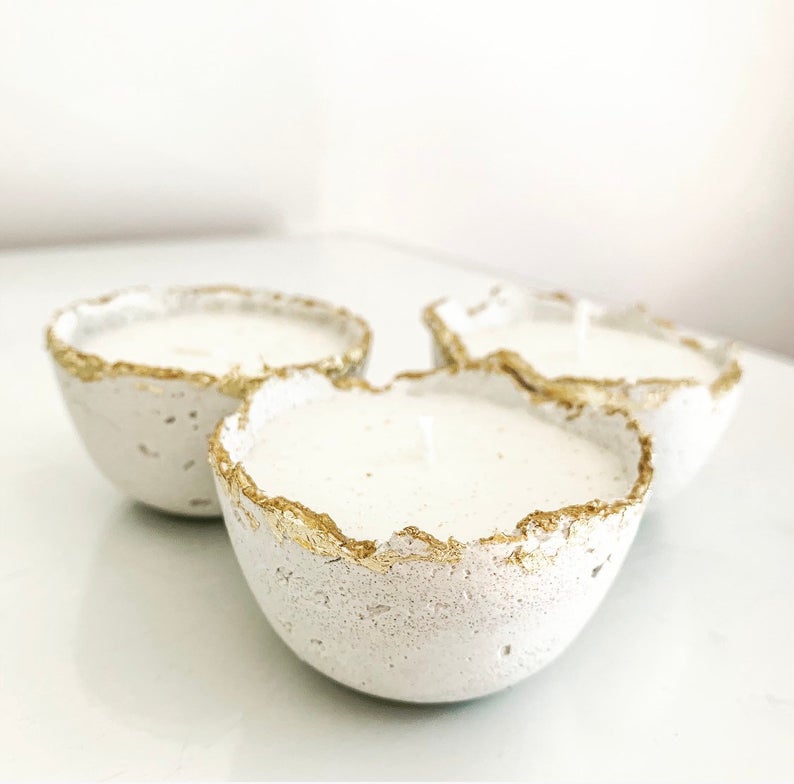 White Concrete with Gold Leaf Candle Holder
This is a set of two beautiful concrete candles with gold leaf.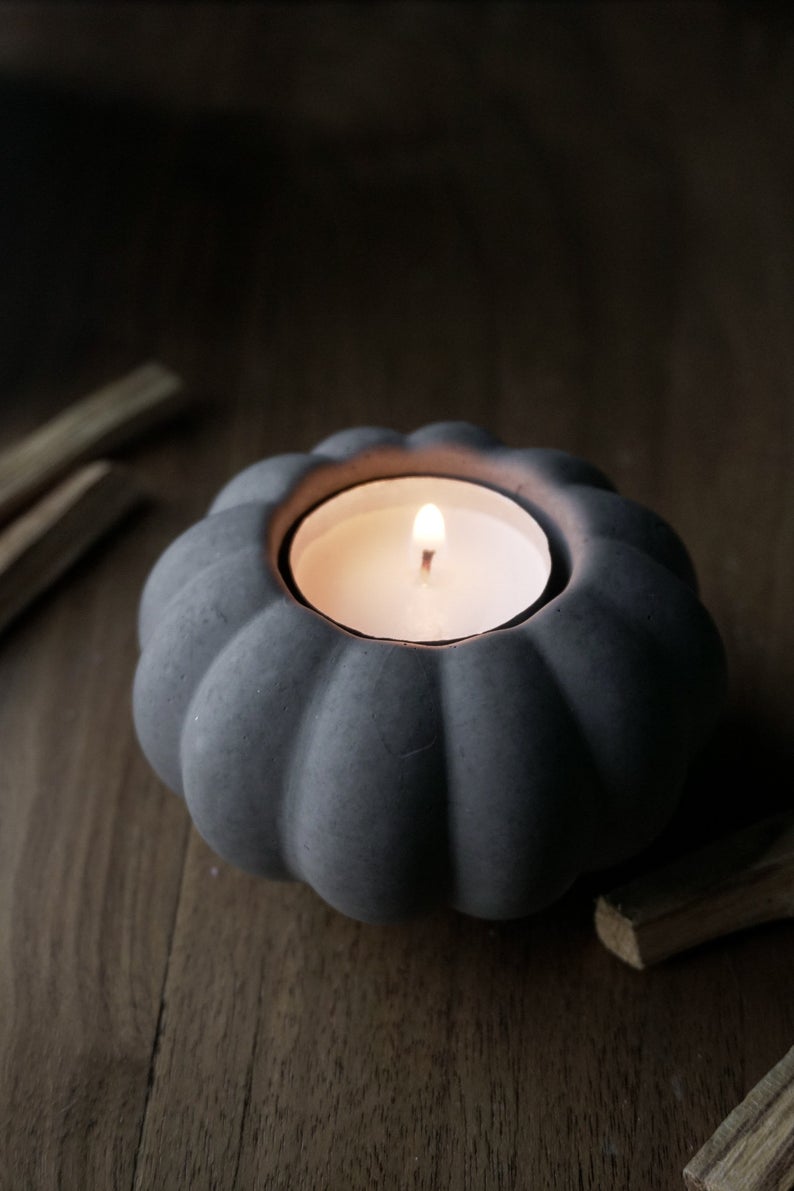 Black or White Concrete Pumpkin Candle Holder
Does your house need that subtle touch of fall decor? Well, you're in luck! This little pumpkin tea light holder is the perfect addition to anyone's fall or Halloween decor. Keep it simple, place one on a side table, or get in the spirit and spread the pumpkin love throughout the house!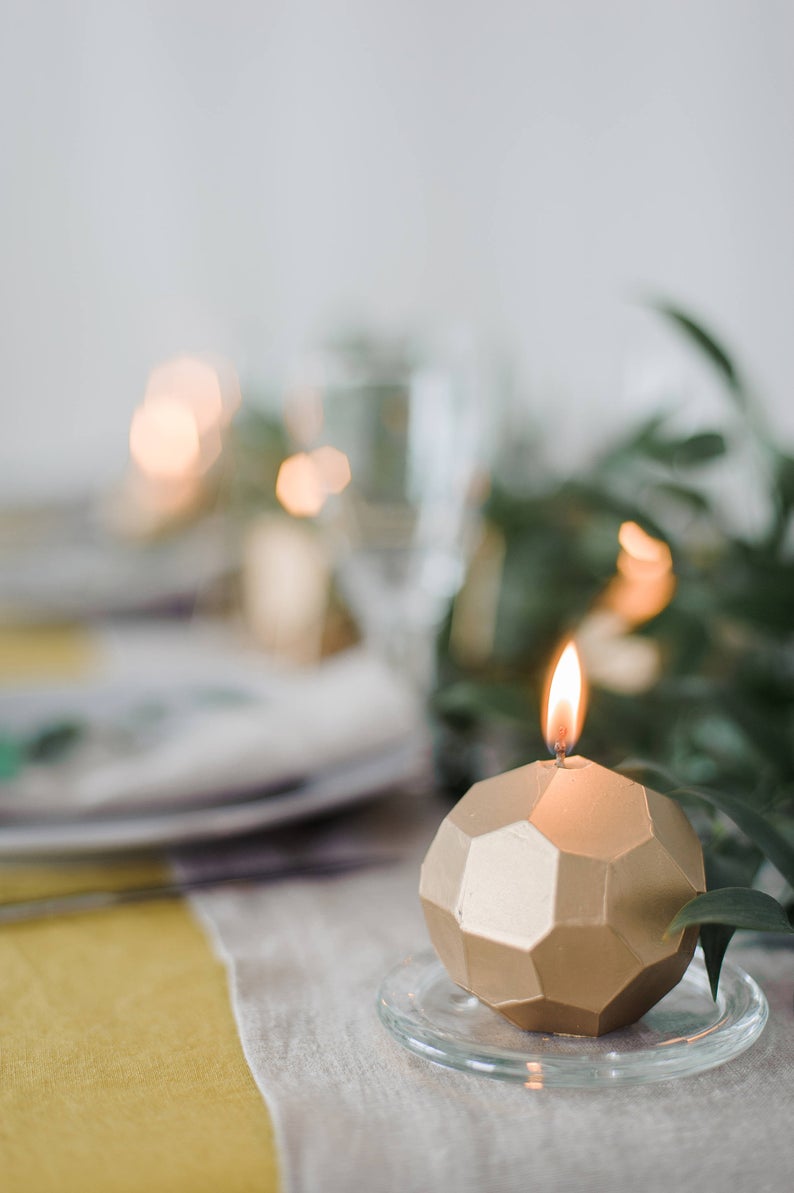 Here is a lovely handmade geometric candle that is handpainted with striking gold. Every candle is unique and hand-carved from a ball-shaped candle and handpainted with striking gold.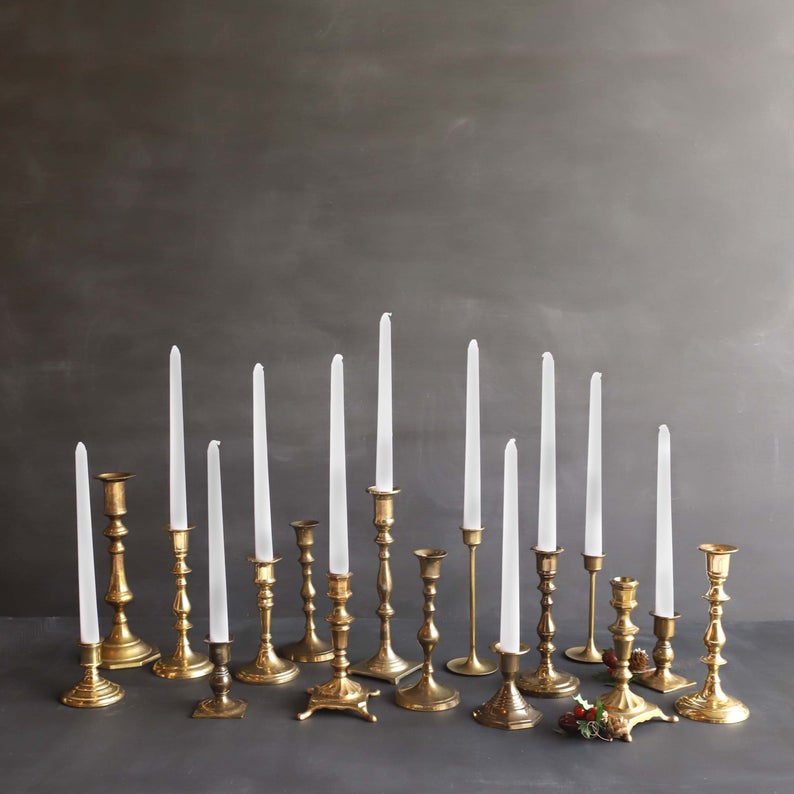 I know these are classic candlesticks and not necessarily cool and unusual candles, but they are popular. So, I couldn't resist featuring them in this post.
WOOD CANDLES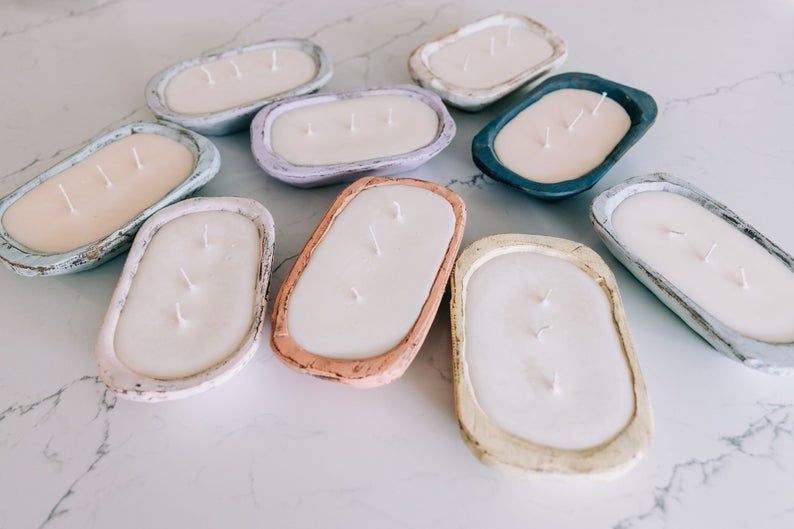 These bowls are hand-carved and made to look like the perfect rustic farmhouse bowl. Some may have knots, holes, knife marks, minor cracks, or sap marks, which are a natural part of a bowl. Each bowl is unique with its own character. Size, color, and shape may vary.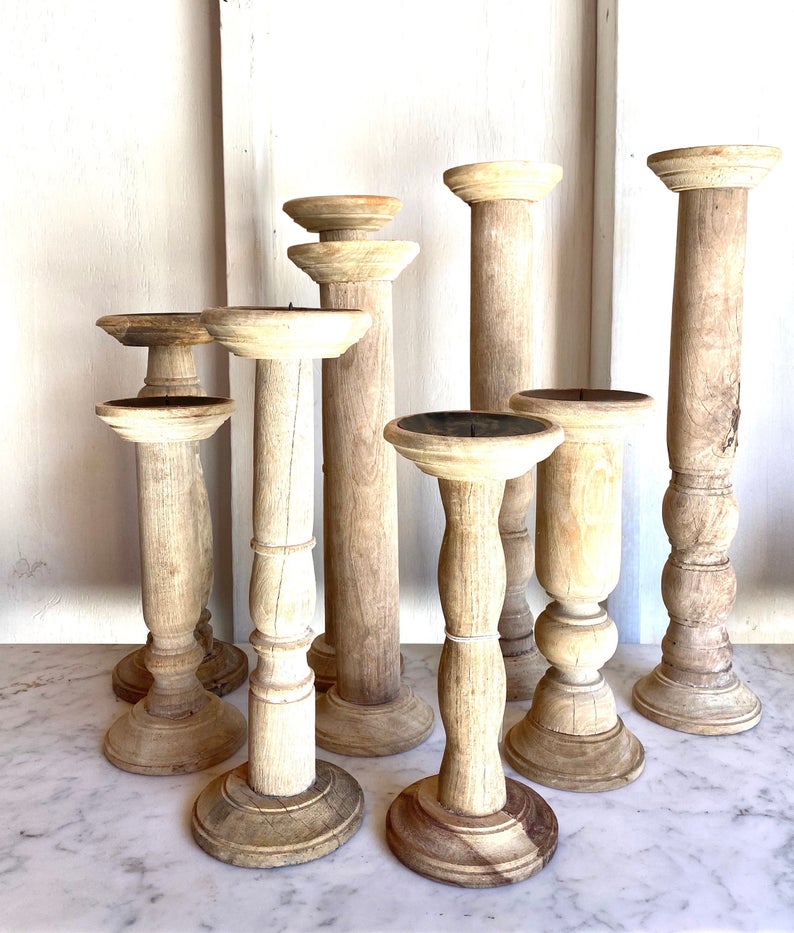 Set of two or Set of Three, vintage wooden candlesticks. Each one is different in design and size.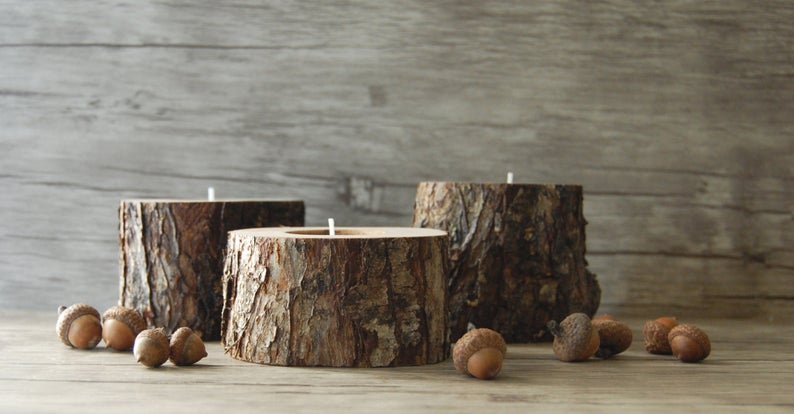 These candleholders are from untreated wood. The Tree branch candle holders come in a set of 3. These are perfect for rustic home decor, woodland wedding decor, or for the holidays.
ROCK CANDLES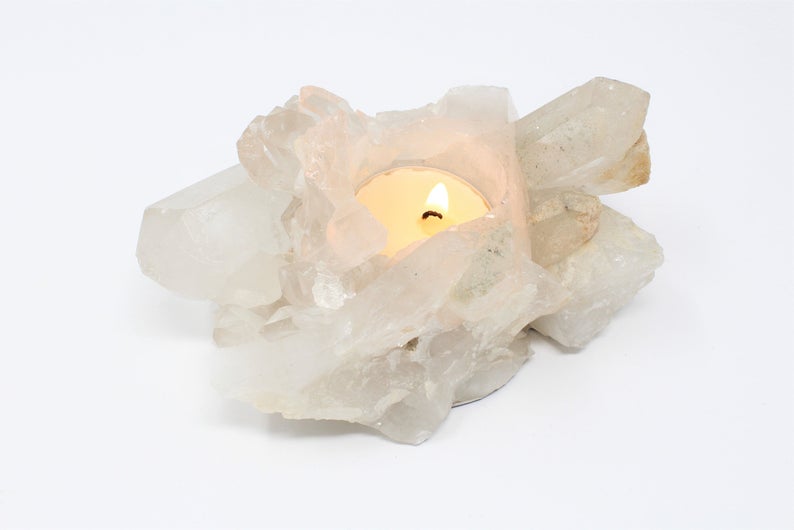 You have to love these beautiful natural clear quartz Candle Holders. These beauties are one of a kind! You will receive one of the candle holders pictured as each piece is unique in its' shape and size. These cool and unusual candles are lovely, especially if you love collecting rocks.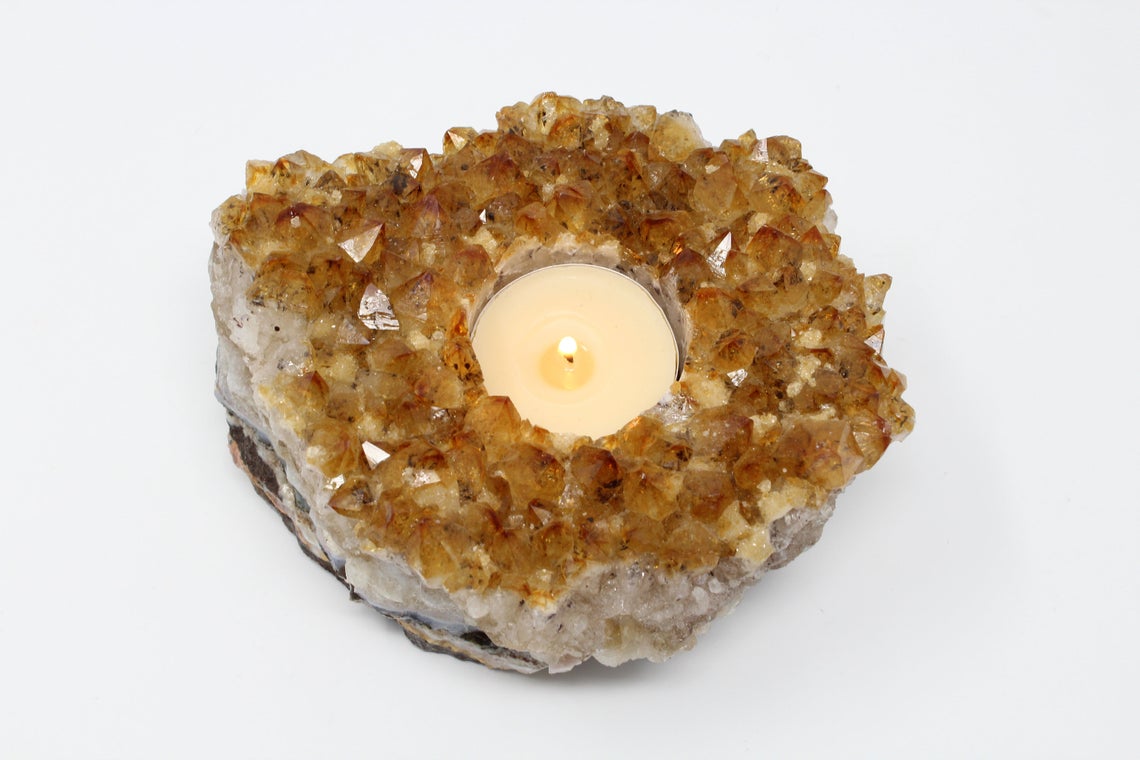 Beautiful Citrine Quartz Candle Holder
Oh my goodness, these beautiful natural Citrine quartz Candle Holders are drop-dead gorgeous.
Stunning Paper Candles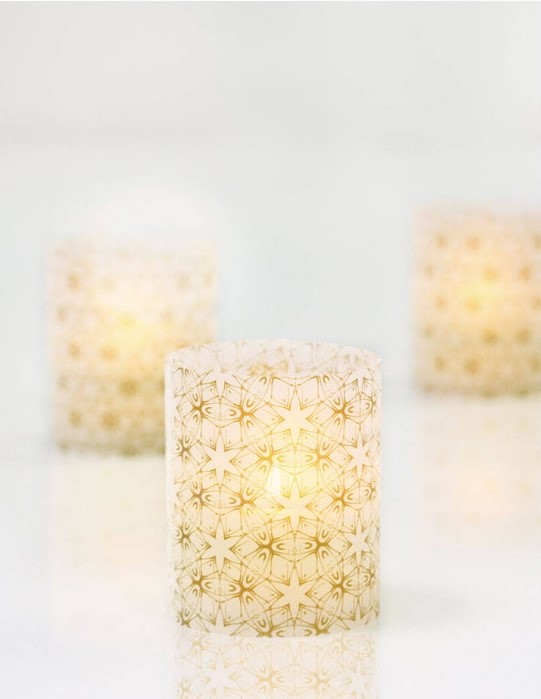 These one-of-a-kind vellum lanterns are a great way to add color and sparkle to basic votives, tea lights, and flameless candles. The metallic gold star pattern makes for extra sparkle on your table!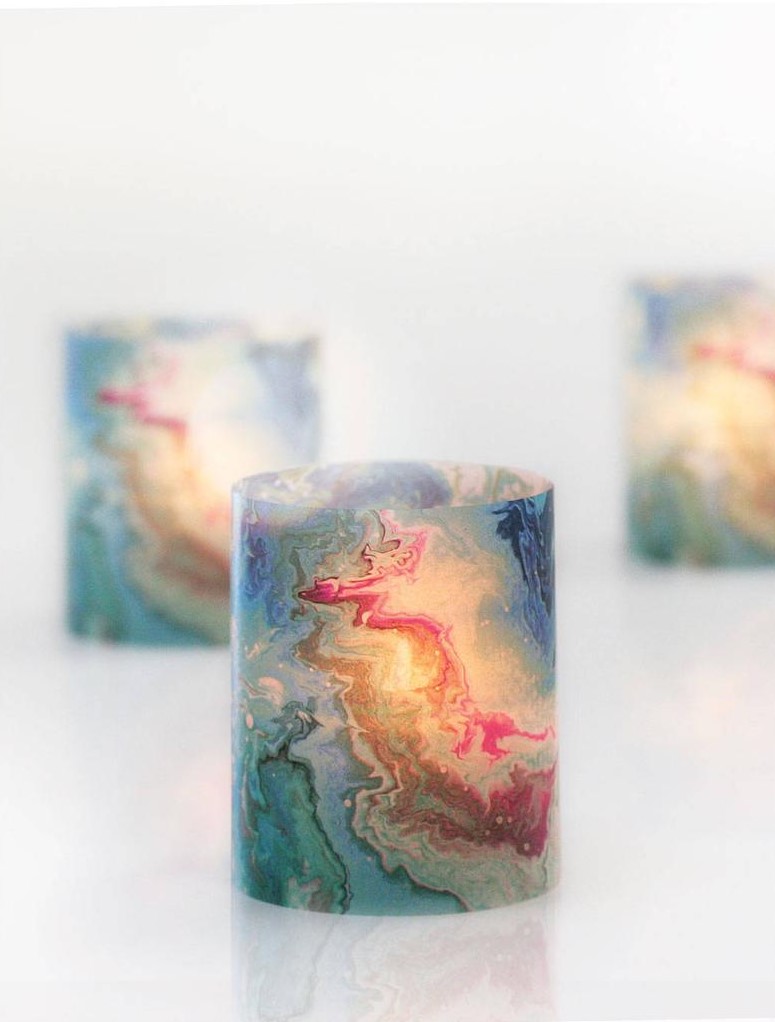 Marble Vellum Wrapped Lanterns
This beautiful marble geode swirl pattern feels like Christmas, but can still be used all year long. I don't think I have ever seen these cool and unusual candle votives!
Beeswax Candles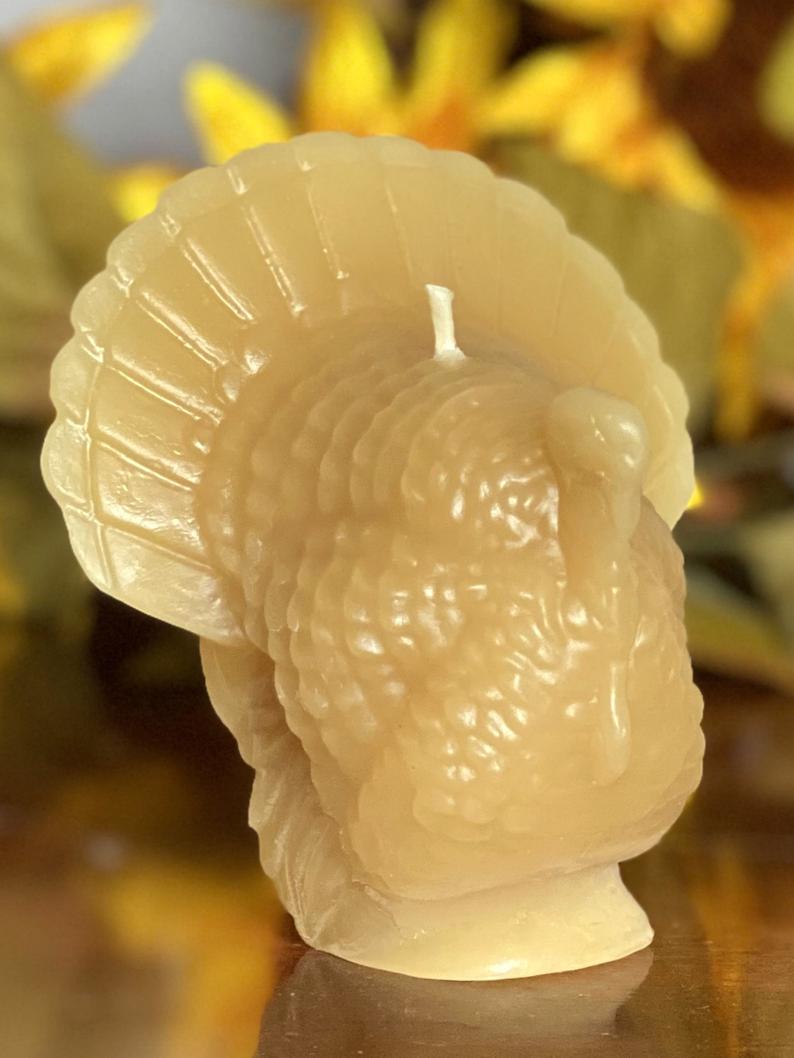 Gobble, Gobble! Celebrate Thanksgiving and harvest time with the most famous symbols, Turkey! This 100% pure beeswax turkey candle (measures 3″x3″) is as beautiful to display as part of your holiday decor as it is fun.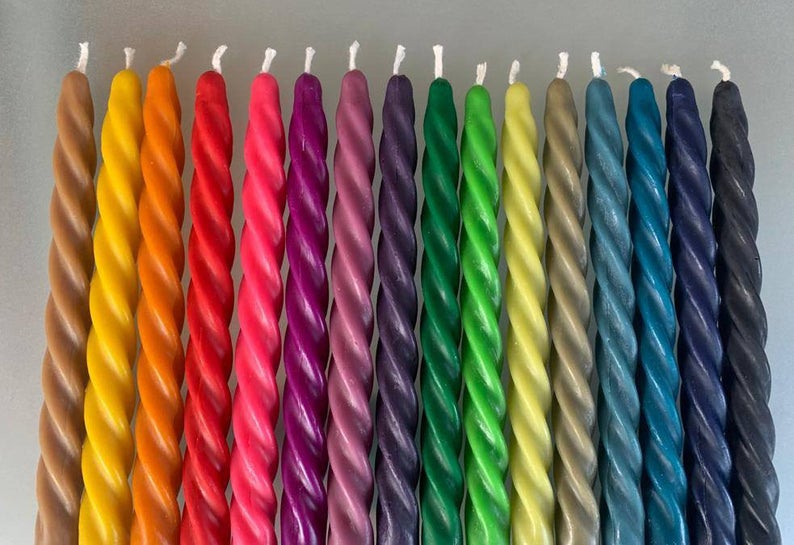 These twisted and colorful beeswax candles are gorgeous. Use them special occasions or year-round. The colors are stunning, and they make pretty accents to any room or table.
Fun and Unique Candles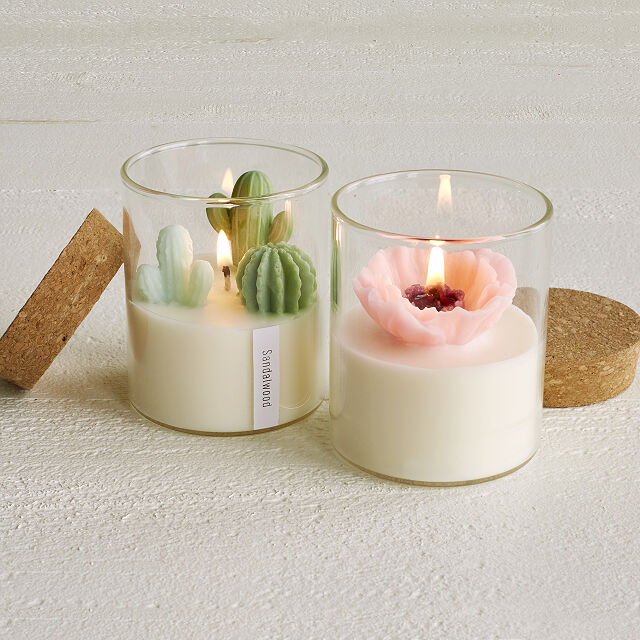 Zoe Tang's miniature soy wax cactuses and poppies are so exquisitely detailed that when you see one, you have to pick it up and stare, close-up. Then, you smell its heavenly scent, and you're a goner. Holy cow, these cool and unusual candles are too pretty to burn.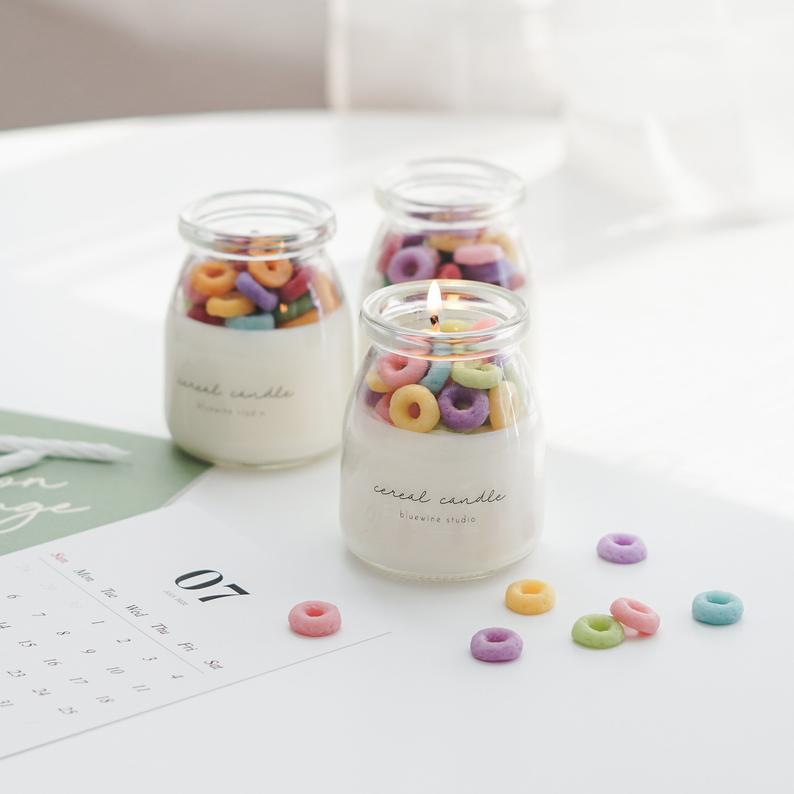 Handmade cereal candle comes with extra fruit loop shapes.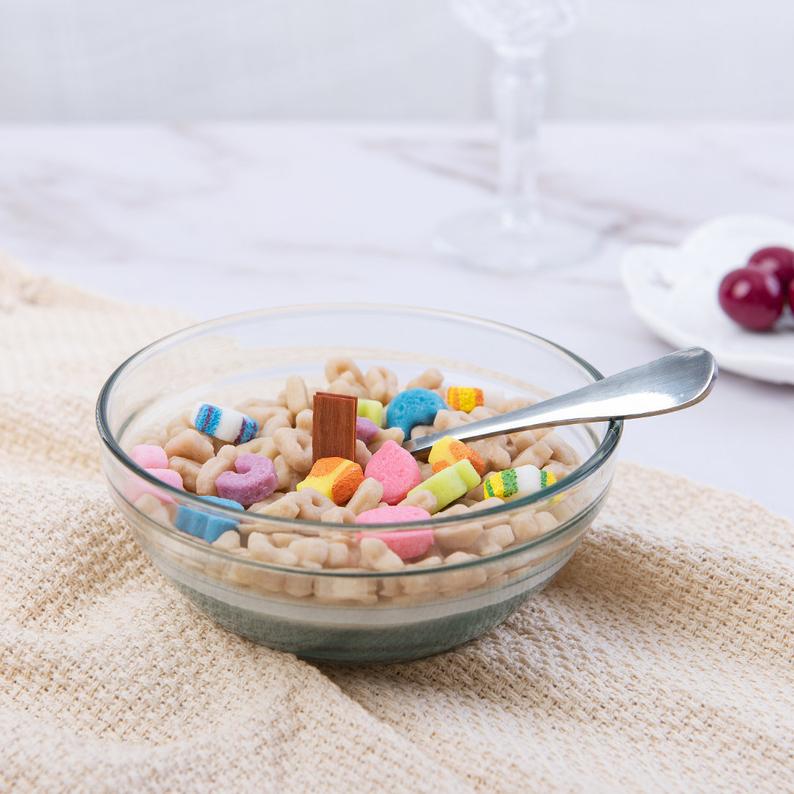 Add this big bowl of cereal into your routine and light up your morning! The cereal pieces are separate, so you can also enjoy the fun of creating your own bowl of candles every day! I'd say that these cool and unusual candles are also a bit interactive in that you make the candle composition—what an excellent candle feature.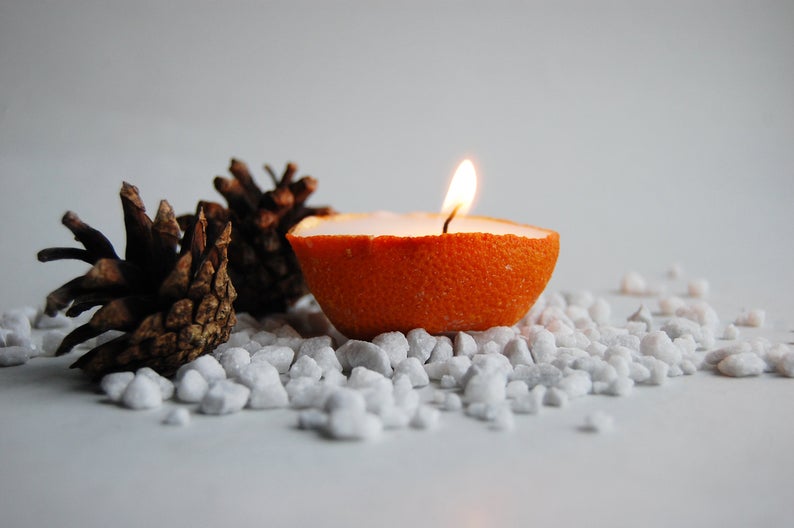 Orange Peel Cinnamon Scented Candle
Natural orange peel scent mixed with cinnamon and vanilla wax creates a lovely aroma for your home. This candle is so pure, so realistic!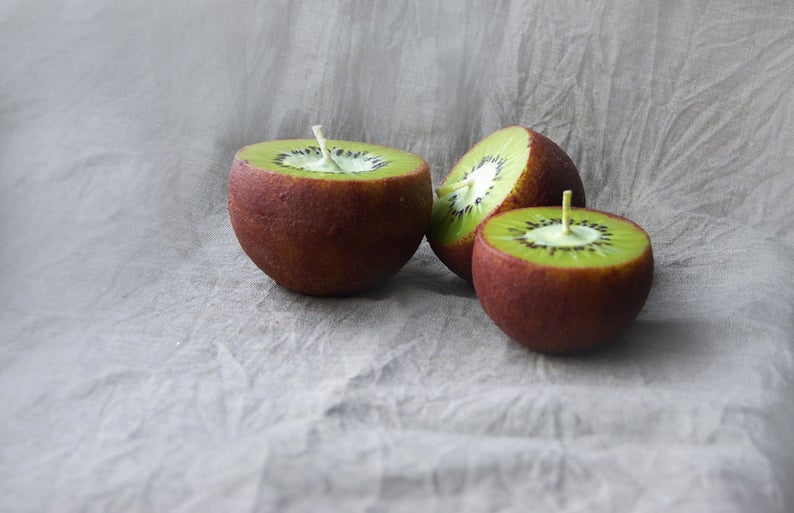 They look like real kiwi! Handmade kiwi candles. Cute fruit candles. These candles are incredibly cute decorations for your party—a perfect gift for your friends.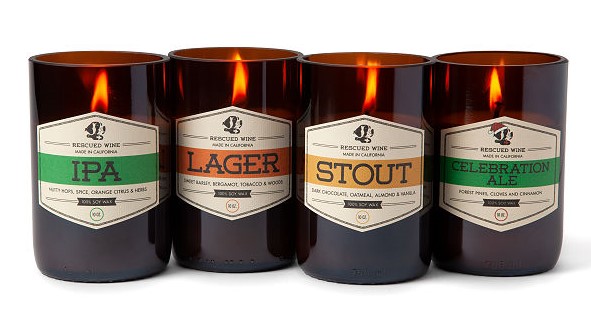 The designer of these candles blends the long-lasting soy wax bases with cheery, beery, all-natural scents, and pours them into hand-cut, reclaimed bottles. These fun candles and-poured in Truckee, California.
You Need This Candle Lighting Gadget!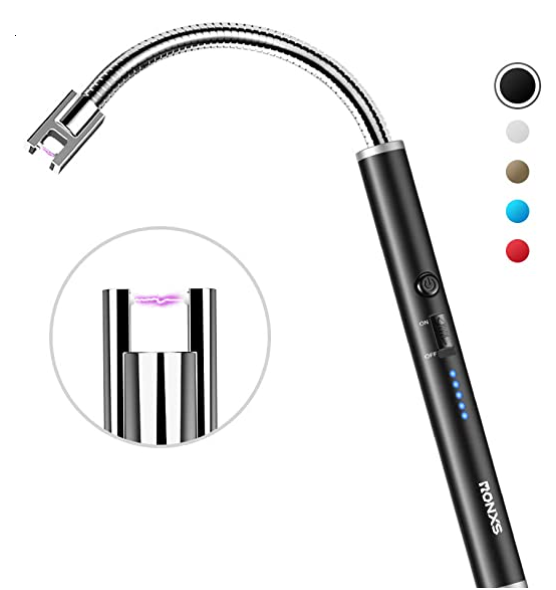 I always had issues with plastic lighters. I never could get them to light without taking off the skin from my finger. And then the wooden matches refused to light and were not strike anywhere matches. So, I finally found a great solution to my candle lighting dilemma. This little gadget is fabulous. It makes lighting candles a breeze. Plus, it recharges quickly with a USB connection.
Ok, if you like this post on cool and unusual candles, then check out these past Boutiques of the Week posts:
Until next week's post, have a wonderful day!
Cheers,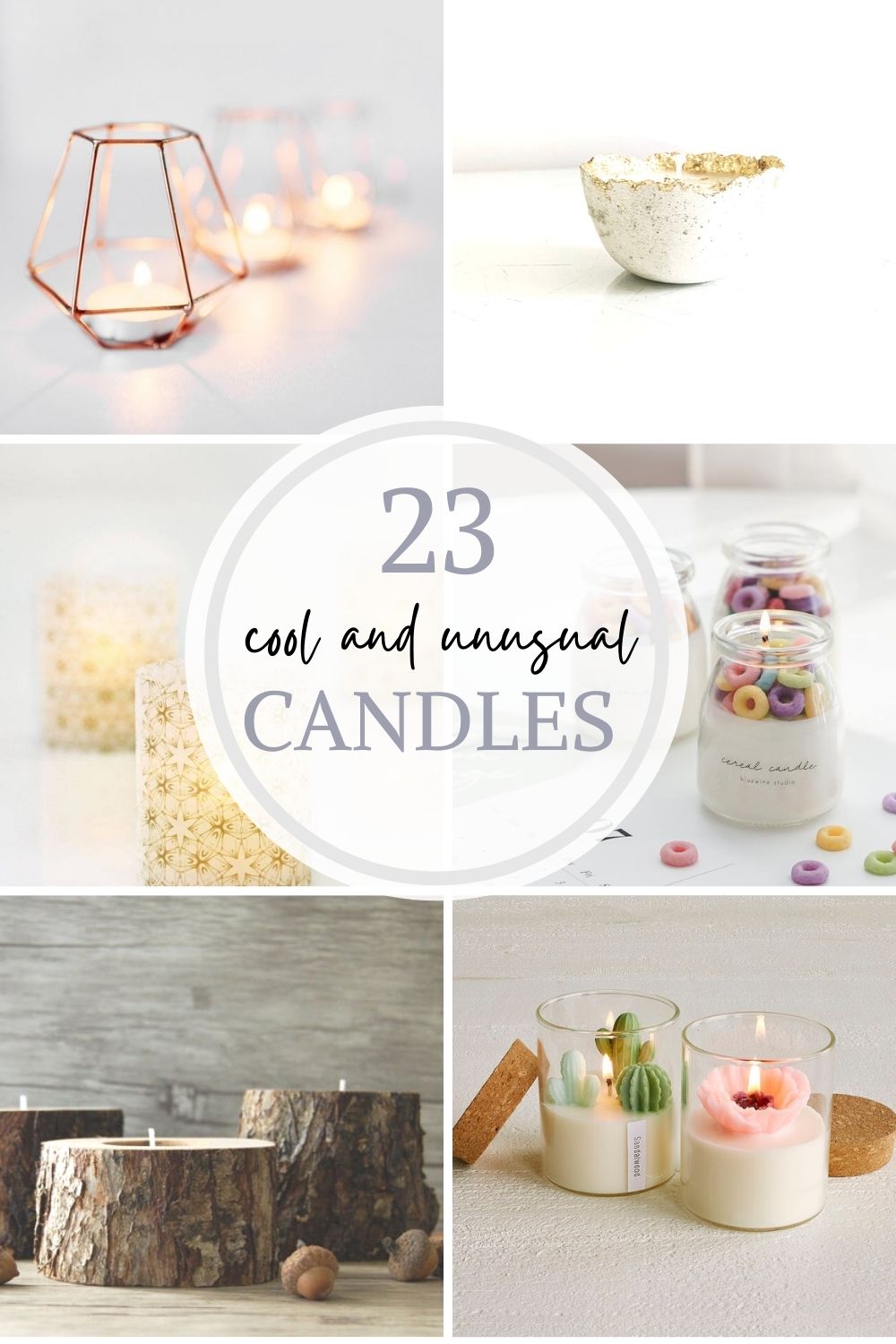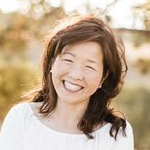 Latest posts by Janine Waite
(see all)