Now that we are heading into fall with the long nights, cozy blankets, and lovely smelling candles, I thought it would be nice to share some Pretty Vintage Candles.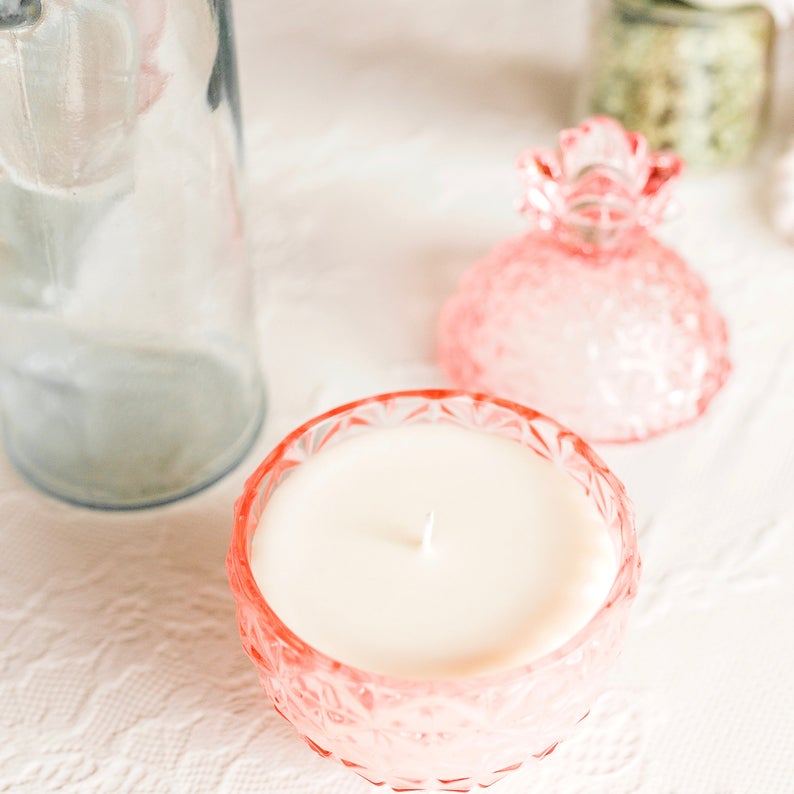 The beautiful thing about these candles is that not only do you purchase the candle, but when the candle is long gone, you have a gorgeous glass container.
Since the pandemic hit in March, I'm shopping exclusively online. And as a result, I find wonderful boutiques that I normally would overlook. Not only do they have unique handmade products, but these shops are run by businesswomen pursuing their lifelong dreams. So every purchase is supporting a small businesswoman.
Today's feature is RetroWix. I love that these candles combine vintage glassware and lovely scented soy wax. I'm so thrilled to share this company with you. The owner is Vickie, and she is from Raliegh, North Carolina. Her shop has been on Etsy since 2015. Here are a few of her own words about her business.
I am the owner and creator of RetroWix™ which is a small independent online vintage candle shop. It originated from my road trips with my husband across the country— collecting carefully picked vintage glassware and housewares for our home for over 25 years. I absolutely love candles so combining vintage glassware with soy candles was a natural progression and breathed new life and purpose into each nostalgic piece.

I proudly curate vintage & vintage-inspired, quality candles—hand poured in Holly Springs, NC! It is done in small batches in my studio with hand-poured 100% natural soy wax. Along with repurposing glassware, thrifted items, and new pieces that you will love to reuse, our product reduces negative impact on the environment.
*The following post contains affiliate links
Well, let's take a look at her pretty vintage candles for the home.
Cute Mason Jar Candles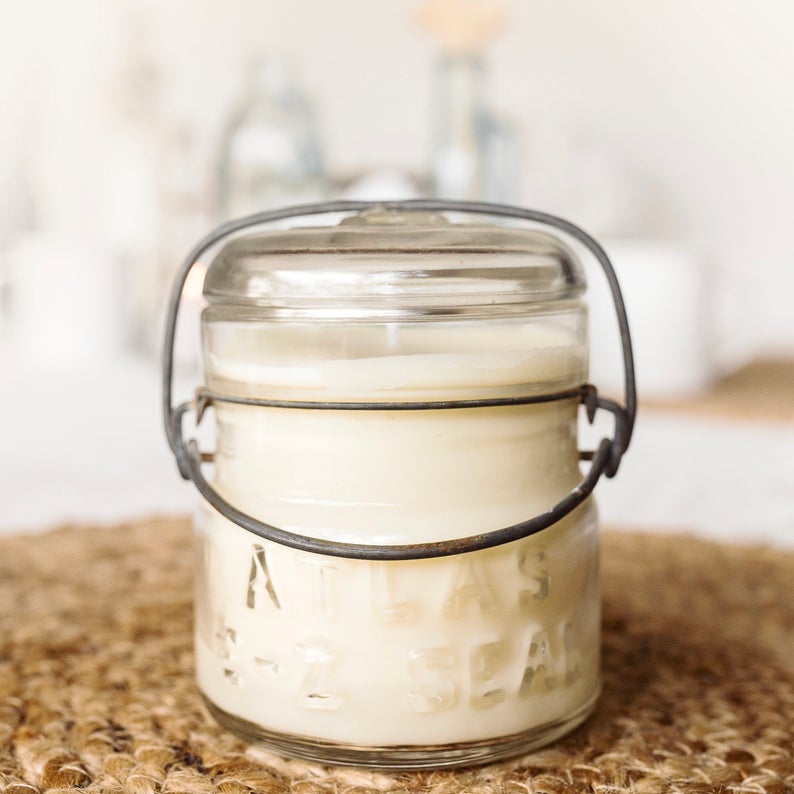 This pretty vintage candle comes in Pink Grapefruit and Mint.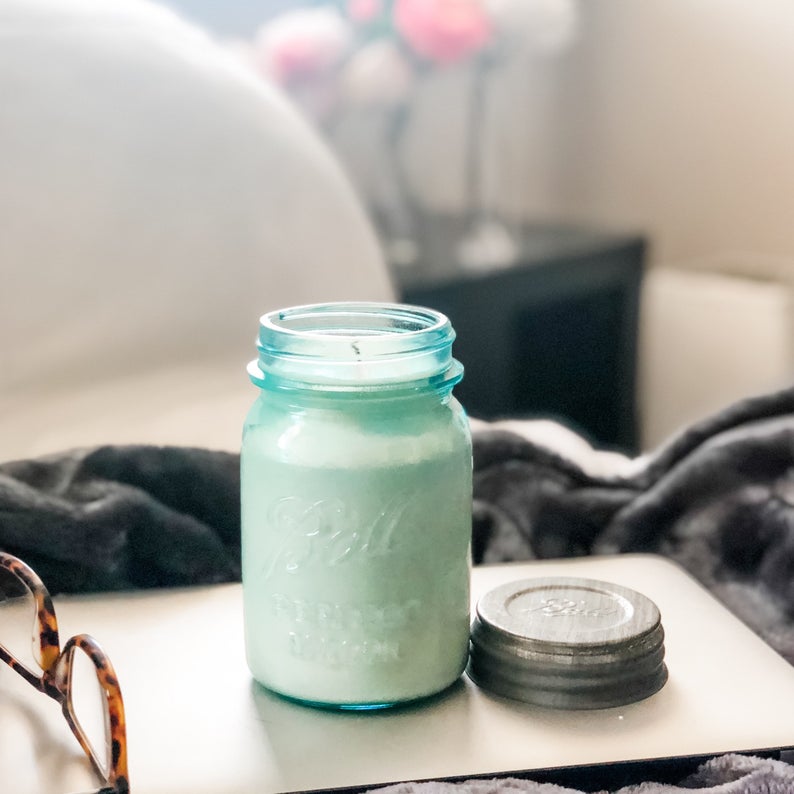 Here are the fragrances that this candle comes in Cool Citrus Basil, Orange Blossom, and Cotton & Iris.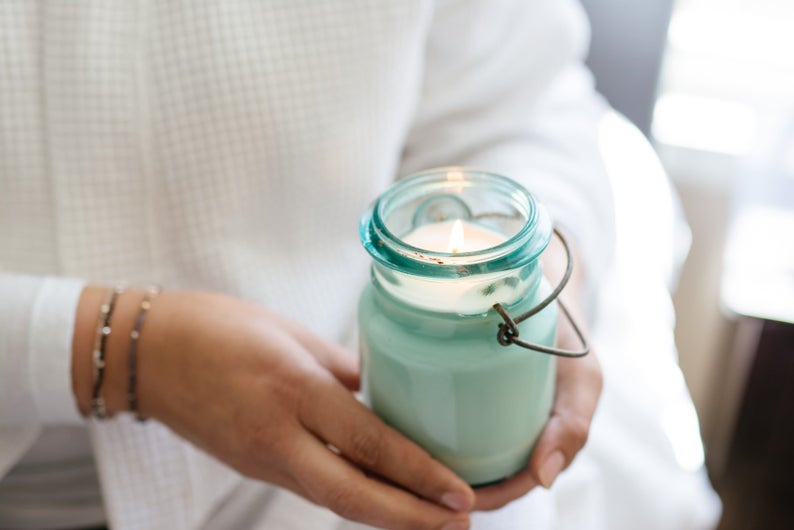 This beautiful candle comes in these fragrances, Lavender Vanilla, Orange Blossom, Peach Nectar, Sea Salt & Orchid, Mango & Coconut Milk.
Also, these pretty vintage candles include Mason jars made in the years 1923-1933.
Vintage Glass Candles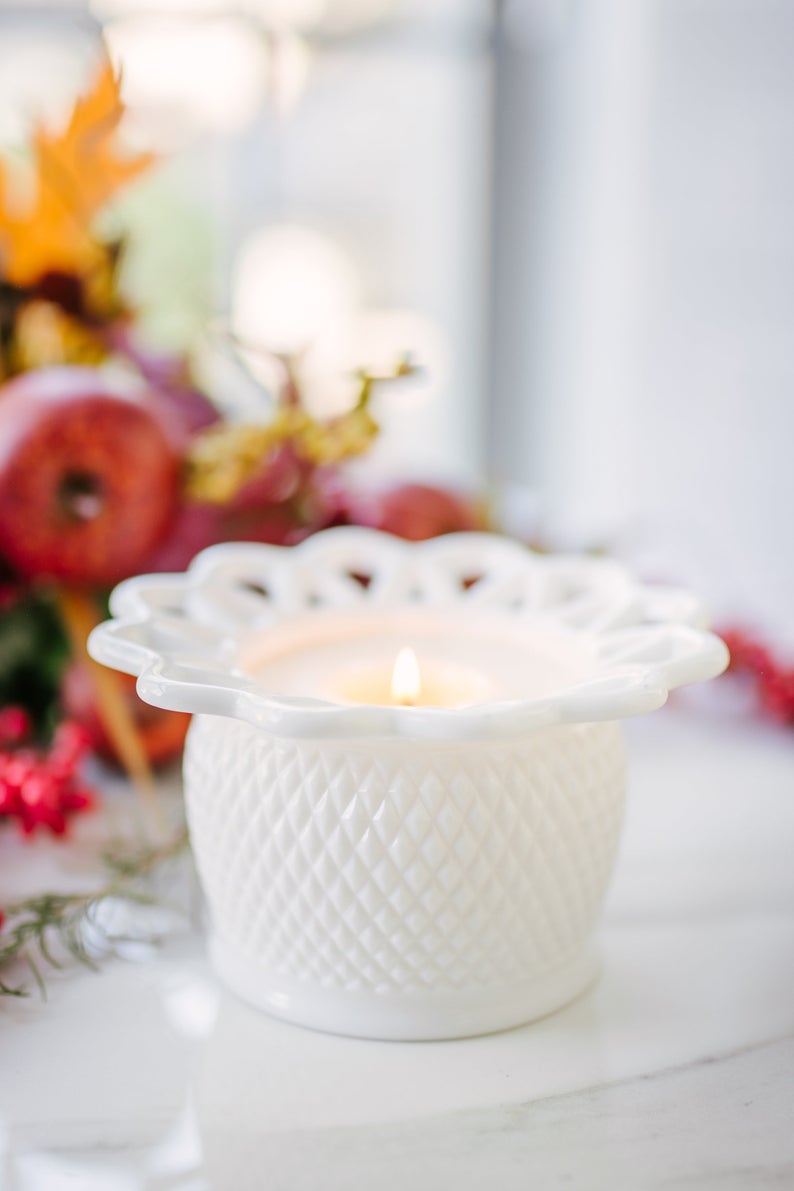 Vintage Imperial Milk Glass Planter Candle
This sweet buttery fragrance has slight nutty and fruity notes with a hint of cotton candy and vanilla. I hope you like these pretty vintage candles.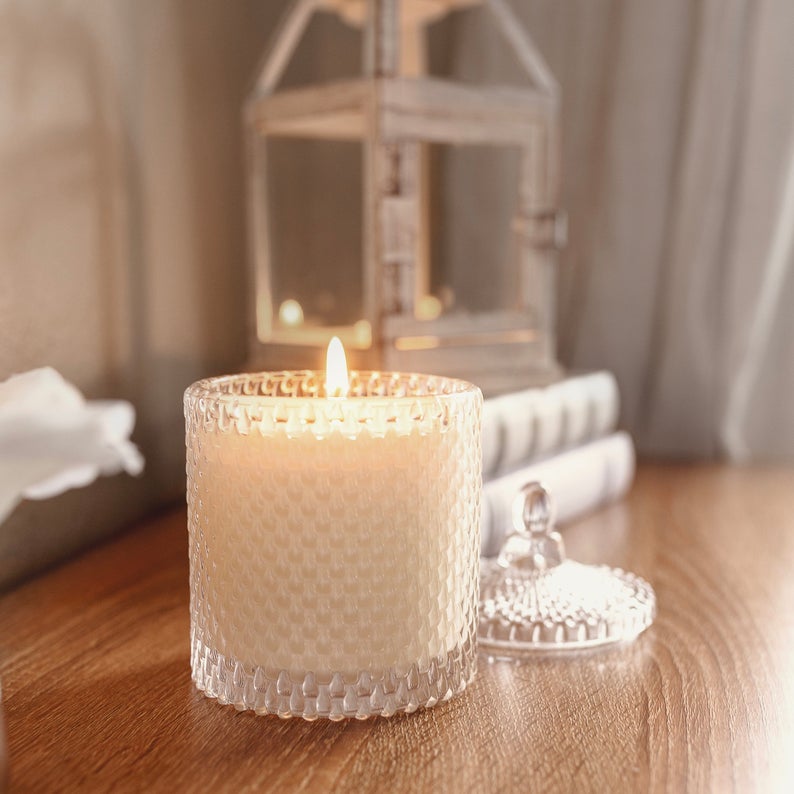 Here are the scents it comes in Lavender Vanilla, Cashmere, Buttercream, and Sea Salt & Orchid.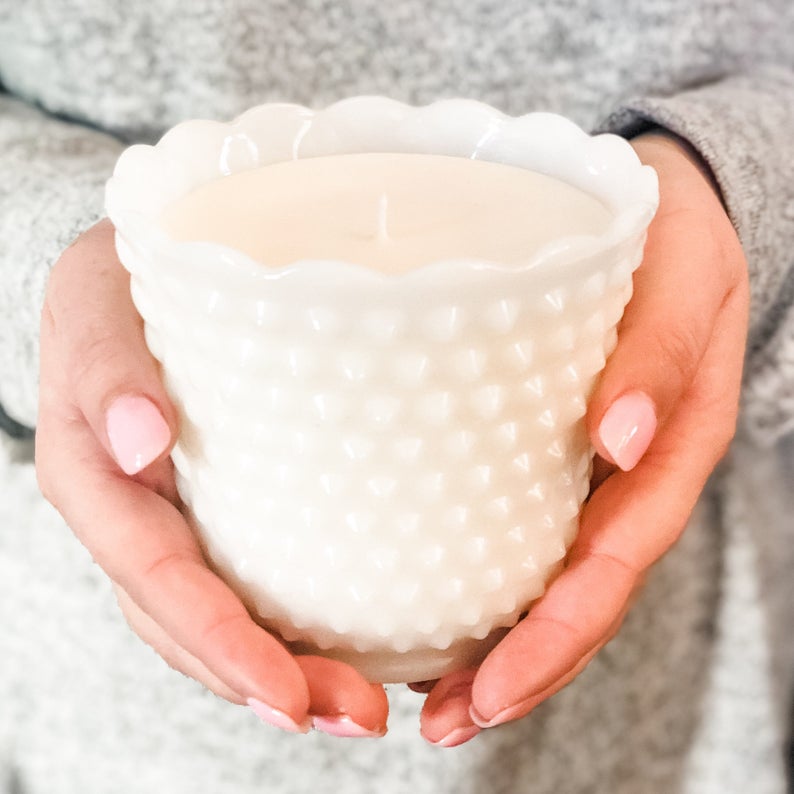 This dish is an Anchor Hocking Fire King Milk Glass Jardiniere Planter. Here are the scents it comes in Lavender Vanilla, Sea Salt & Orchid, Wild Honeysuckle & Jasmine, Gardenia Tuberose, and Unscented.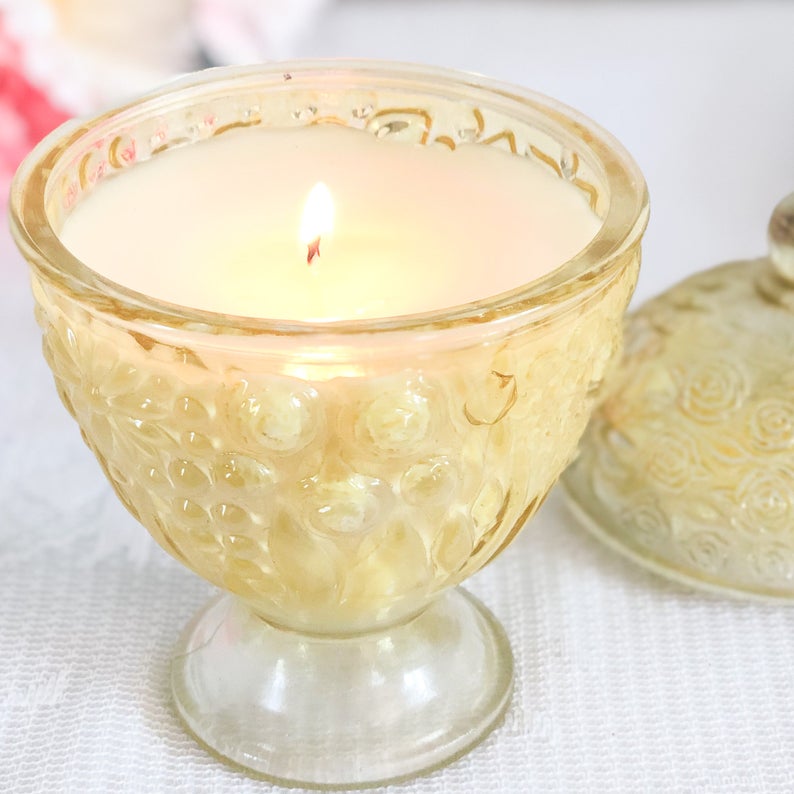 This Lemon Verbena candle has fresh, clean lemon-lime notes with a hint of bergamot, lily, and lavender. This hand-poured soy wax candle with vintage charm as the pure soy candle wax cradled in an adorable yellow vanity jar made by Avon.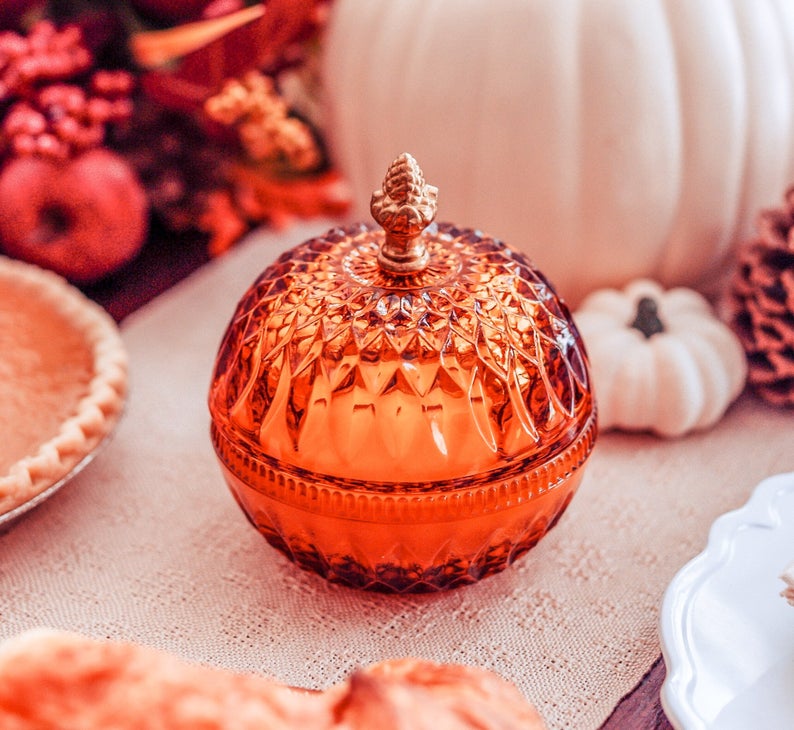 Pumpkin Spice is a true-to-life fragrance bursting with fresh pumpkin and mouthwatering brown sugar, molasses, and spices. The pumpkin-shaped candy dish is the perfect candle holder for this delightful fall candle. This autumn, make sure to enjoy one of these pretty vintage candles.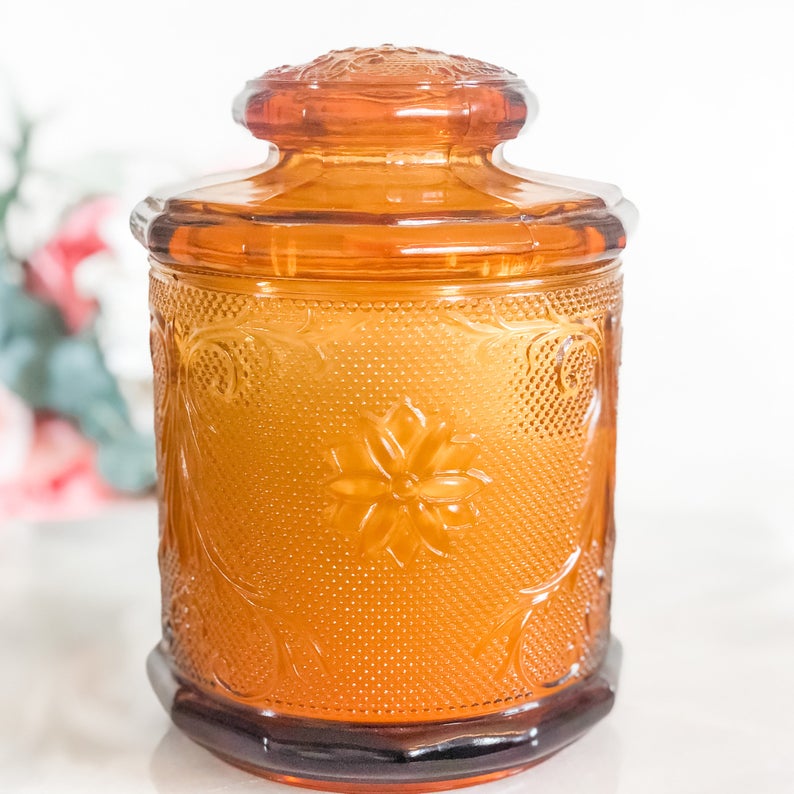 This elegant amber glass canister flaunts a floral and scroll design, part of the Tiara Sandwich Amber Collection.
The scent is Amber Vanilla, which is a complex woody blend with a rich base of vanilla, dark musk, and sandalwood well balanced by a lively citrus top note.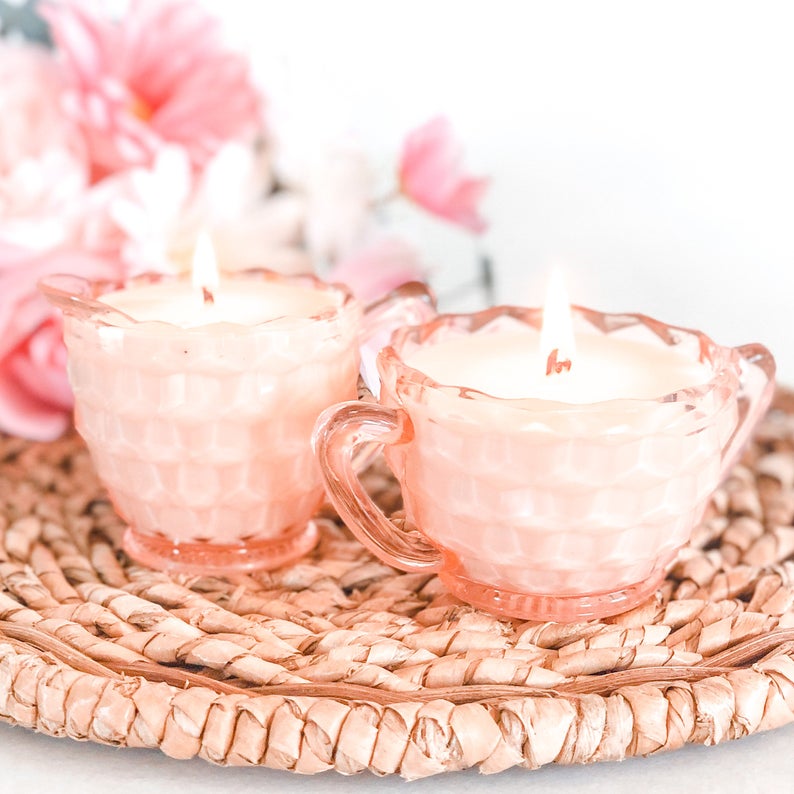 These candles are vintage Jeannette Glass Pink Cubist Sugar Bowl & Creamer Set (1940-1960's). The candle scent is a splendid Lavender Vanilla.
New Retro Candles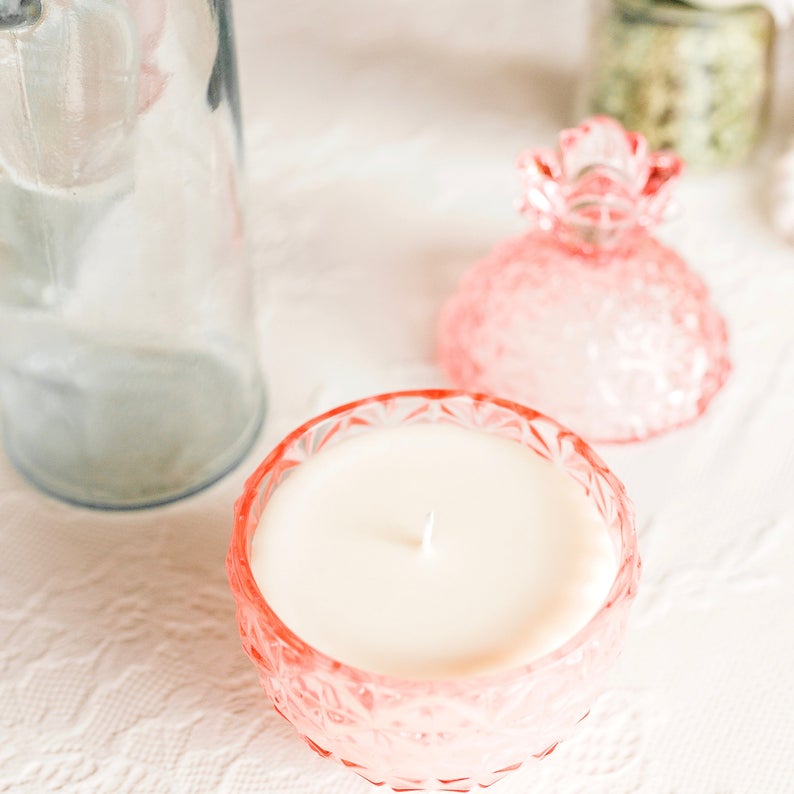 This sweet Vintage-Inspired candle will be a beautiful addition to your home or perfect as wedding favor gifts. Note that it is a new container and not an antique. Here are the scents of this pretty vintage-inspired candle comes in, Lavender Vanilla, Love Spell, Buttercream, and Sea Salt & Orchid
Vintage Inspired Pink Candy Dish Candle
This candle comes in a new container, but it looks like an antique. It comes in Lavender Vanilla, Magnolia and Peony, Buttercream Icing, and Sea Salt & Orchid.
If you missed some of the Boutique of the Weeks, here are a few that might interest you!
I love these pretty vintage candles, and I hope you do too.
If you want to see more of Vickie's shop, then check out her website, RetroWix.
Have a great week and see you next Wednesday with another cool shop.
Cheers,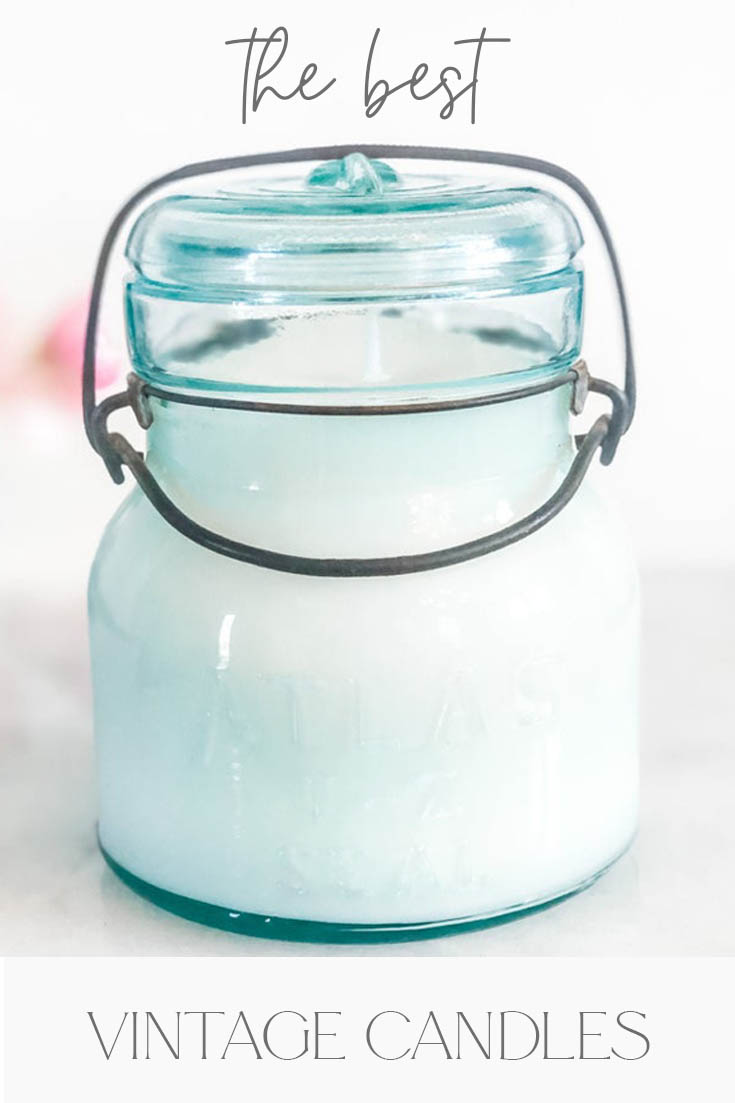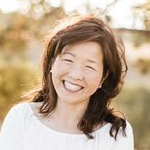 Latest posts by Janine Waite
(see all)