Now that the holidays are over, but it's still Winter, I thought it was best to round up a collection of Non-Christmas Winter Decorations to style your home with a cozy, seasonal spirit. I guarantee you will find something to decorate your home for January.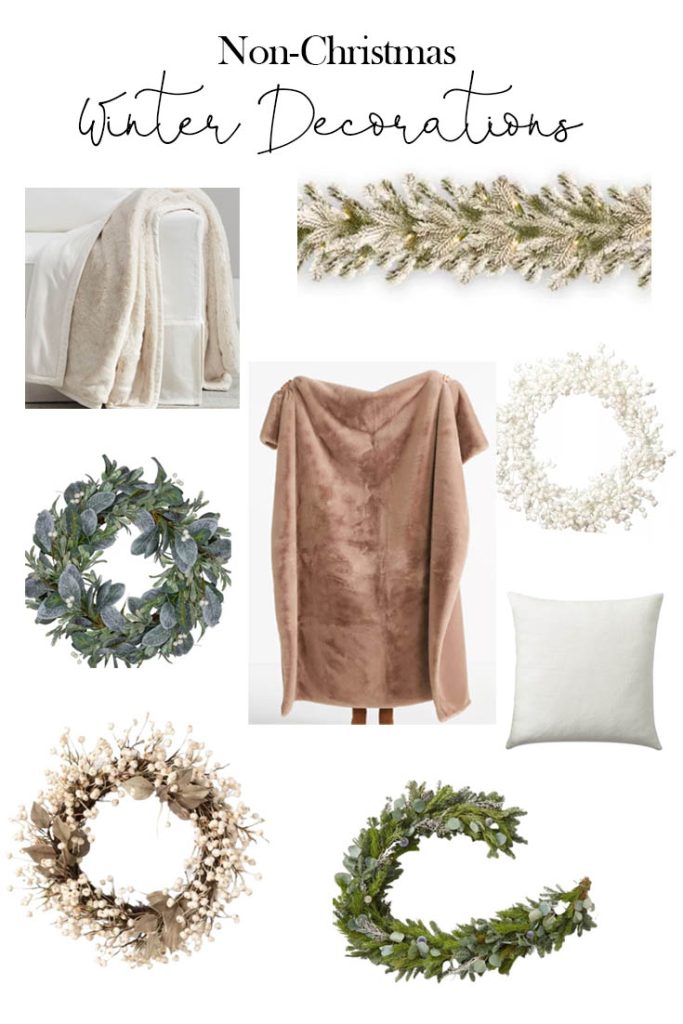 Even though all of the Christmas decorations are put away in the attic, and the lights aren't glowing anymore, it doesn't mean we can't still have a few after-Christmas decorating in the house.
This is honestly when I enjoy busting out the non-Christmas Winter decorations and start accessorizing!
Is it just me, or do you also love this time of year? I see this month as the time to reset and renew your goals, style, decor, and so much more in life.
And trust me, I have so many new projects for the next couple of months that I'm so excited to show you, but for now, cheers to decorating!
Without further ado, let's check out my collection of winter decor to start after Christmas decorating!
Garlands
Pillows
Blankets
Wreaths
Browse on to see Non-Christmas Winter Decorations!
Non-Christmas Winter Decorations
*This post contains affiliate links
GARLANDS
I believe hanging a garland or two on the mantle makes such a big difference when it comes to decorating your space for the last months of Winter.
It creates a fun look to the room and adds variety and difference. I always end up hanging one, two, or even three above my fireplace in the living room because of my motto: sometimes more is better.
In this case, more is better when it comes to hanging garlands.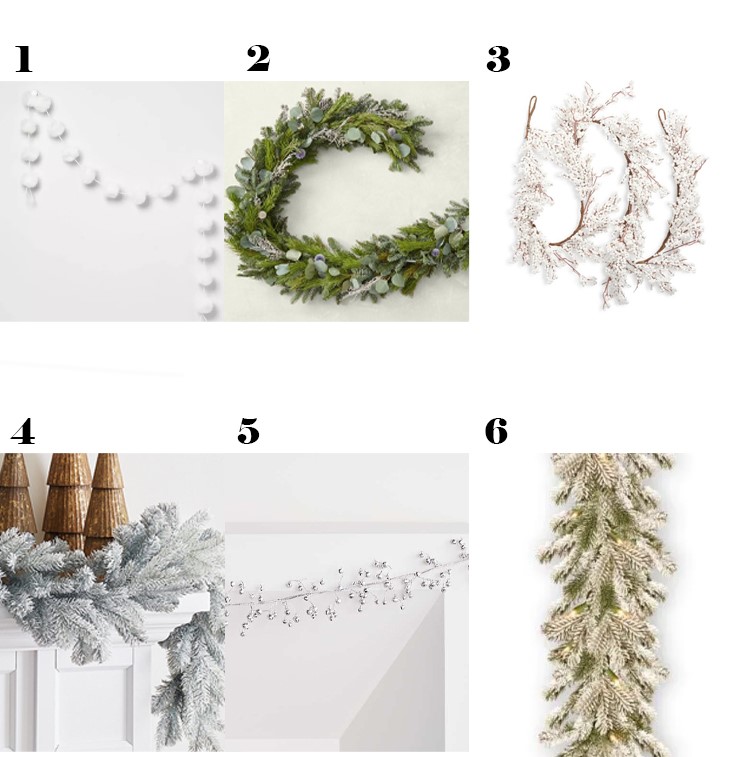 Sources: 1 l 2 l 3 l 4 l 5 l 6
These are some of my favorite garlands from some of my go-to brands and companies that I look to when buying new decor.
I also have some garlands on the blog that I will link below. So whether you want to make or purchase a garland, I got you covered.
This collection is just the beginning of some of the best non-Christmas Winter decorations. Keep scrolling!
MORE GARLANDS:
PILLOWS
Pillows, pillows, pillows. After Christmas decorating, you can never go wrong with adding pillows to your space.
Since this is more of a Winter look, I have chosen light-colored options to choose from, including some white and cream pillows to continue the beauty of a Winter wonderland.
So, you're still getting that seasonal style along with comfort and coziness added to your space!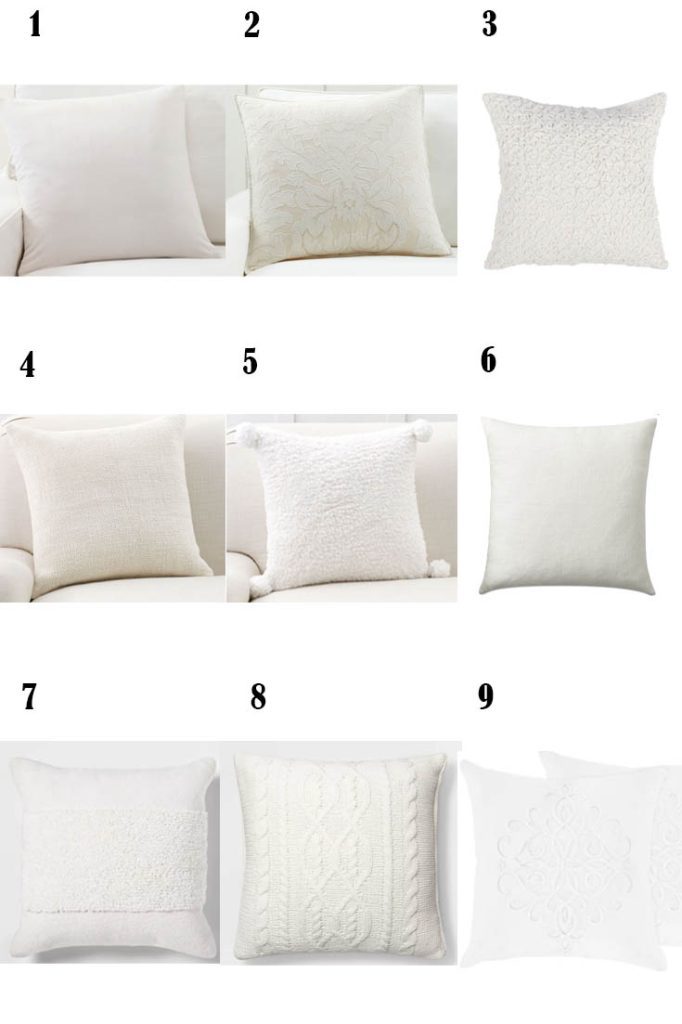 Sources: 1 l 2 l 3 l 4 l 5 l 6 l 7 l 8 l 9
I have so many pillows, and it's a problem.
The good thing is that I tend to reuse some of them throughout the years when styling with non-Christmas winter decorations.
Adding pillows is the easiest part of transitioning from Christmas decor to Winter decor.
BLANKETS
Is anyone else getting rainy, cold weather? It seems like this January, more than ever, it has been raining non-stop with gray clouds and fog.
Coming from a born and raised California girl, I miss the sunshine! But in the meantime, to keep me warm, I have a plethora of throws and blankets.
Not only are blankets great to have in general, but they also look stunning as home decor. Add one or two on the sleeve of the couch and wallah!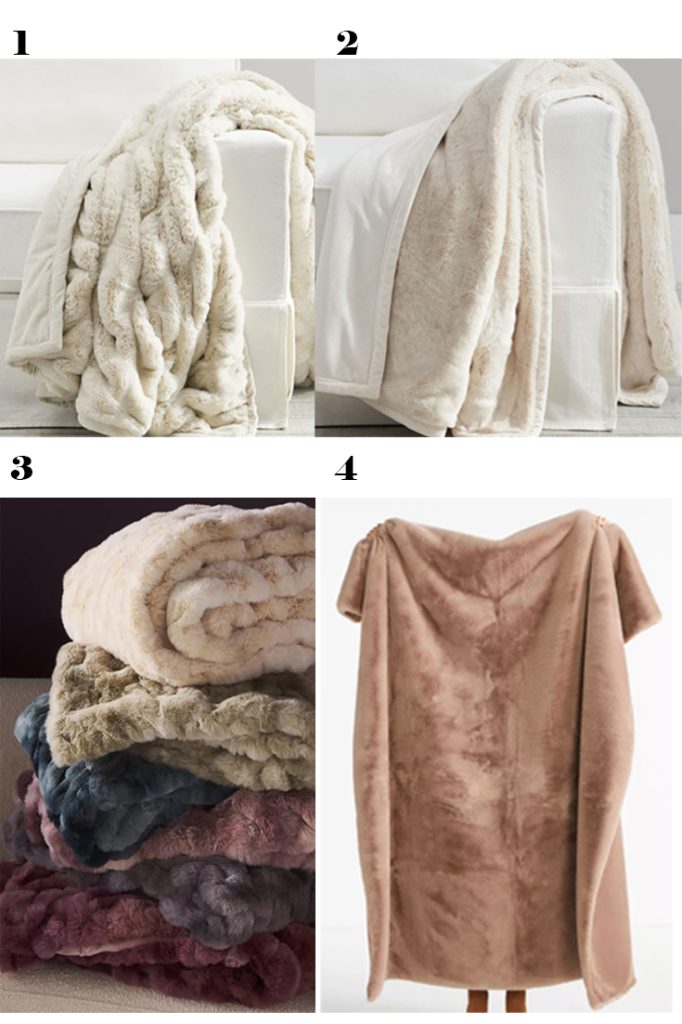 I couldn't help myself from choosing only a couple of throws. So I had to show you my favorites and those on my wish list.
I own two faux blankets, and I can't say enough about how much I love the brand, quality, and overall look.
So, here are some of the best throws and blankets you can find that will add to the after-Christmas decorating!
OTHER BLANKETS:
WREATHS
Last and certainly not least, we have a collection of Winter wreaths. When I go looking for non-Christmas Winter decorations, a wreath is one of the first items in my mind.
They are simple to decorate, beautiful to admire, and fun to make! I also have a bunch of DIY wreaths from the blog that I will link down below for all of those crafters who love to create.
But, there is also this selection to choose and purchase from! Either way, you will have a wonderful Winter wreath (try saying that five times)!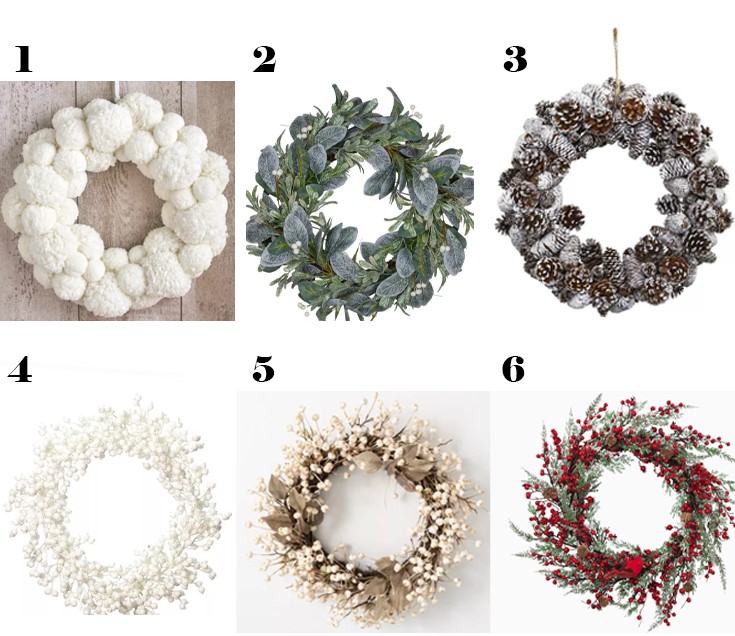 Sources: 1 l 2 l 3 l 4 l 5 l 6
Did you find one that you liked? I sure hope you did. Whether buying or making a wreath, I am so excited for you to start decorating your home.
Decorating is one of the many passions I have, and it makes my heart gleam to know that it's one of yours too.
Plus, if you love to craft, create, bake or even cook, then you're in for a treat because I have so much more on my blog.
So, if you like this post, you'll love the blog!
MORE WREATHS:
Hooray! You made it to the end. I'm so glad to share with you all a sneak peek of what I use most in my favorite spot in the house, the kitchen! Hopefully, throughout looking at the items in my kitchen that I love, you found something for your kitchen!
WANT MORE POSTS LIKE THIS? HERE ARE A FEW OTHER NON-CHRISTMAS WINTER DECORATIONS & OTHER IDEAS
---
Thanks so much for checking out this selection of non-Christmas Winter decorations. I hope you can find a garland or pillow to add to your ongoing decor collection. Be on the lookout for more decor ideas and upcoming crafts! Stay safe and stay warm.
Have a great Wednesday, everyone,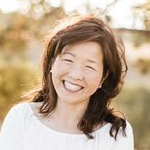 Latest posts by Janine Waite
(see all)