My goal is to provide you with simple and seasonal recipes made with love. In honor of that, here are some of the best Warm Winter Dinner Recipes to create during the Holidays!
From soups and salads to full meals, check out these homely recipes to make with family and friends during the rainy days and cold nights.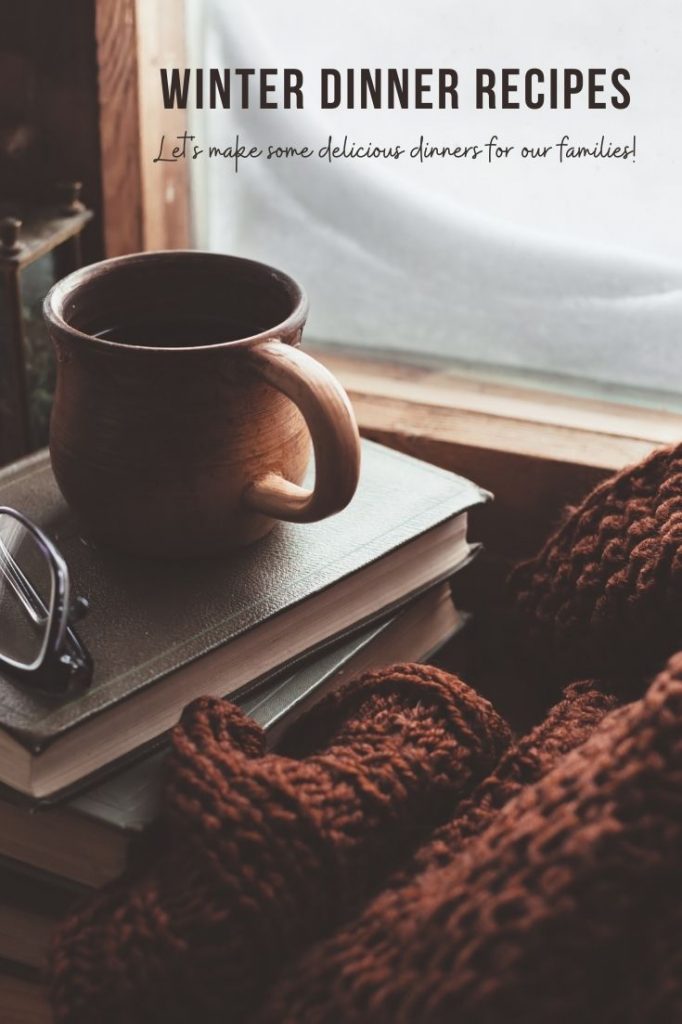 It's currently raining in the Bay Area, and I love it. I have always been a fan of cold weather, whether it's raining, snowing. You name it!
The best part about it being cold outside is that you can be cozy inside. I spend most of my time baking scrumptious desserts to warm the house with scents of pumpkin and cinnamon, cooking a new meal for the family, or creating a new craft to share with you all.
I always find myself creating when I am snuggled up in my home during these cold seasons, so why not use that time to check out some warm Winter dinner recipes to have new meals to serve at the table!
*This post contains affiliate links
Saturday Chitchat with Janine – Volume 38
Happy Saturday!
Hooray for the weekend. Do you have any exciting plans for today?
Saturdays are kind of chill over here as we try and recoup from the week. And it was a hectic week over here publishing a few new recipes.
I love these type of weeks since I love food. Our kitchen is the most important room in the house as it should be! Well, I posted some new recipes over here on the blog and I hope to inspire you to get busy cooking.
Thanks for hanging out with me this weekend.
A Personal Note from Janine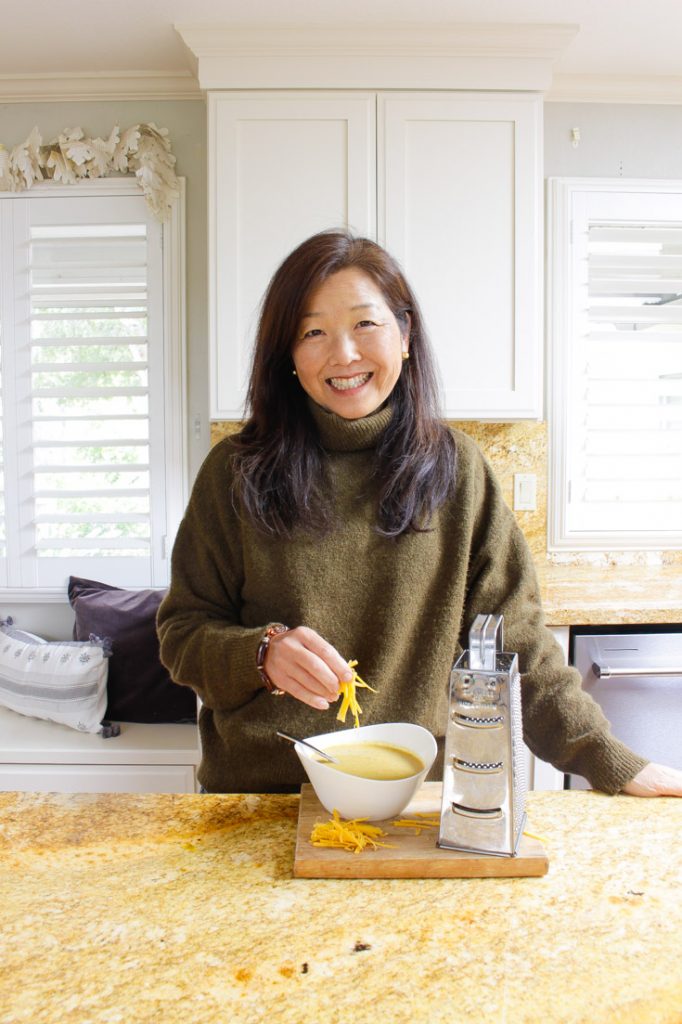 In 2020 we had the whole family working from home. Everyone was in their rooms, zooming, working, and taking college classes.
It was a mixed bag of stress and delight to have everyone home for a year. I felt so blessed that my son was home and we got a bonus year with him before he takes off to begin his career up in Seattle.
The funny part of quarantine meant that I got asked one question many times during the day. I'm sure if you're a mom, you probably guessed what the question was that they asked me. Yup, "What's for dinner?" I'm ok with answering it but decided to take matters into my own hands.
I wrote up a weekly menu and posted it on the fridge where everyone could view it.
Well, this menu stopped the questions about dinner it also, came with another benefit. You see, I got organized when it came to mealtime. I ordered my groceries and what to make for our meals was not a mystery.
So, this week our menu included my Broccoli Cheddar Soup! The beauty of this recipe is that I can stretch the soup over a couple of meals which means less cooking on my part. My favorite meal to make is leftovers. 🙂
Well, here's to a whole repertoire of lovely recipes for winter dinners!
Cheers,

This Week's Inspiration – Winter Dinner Recipes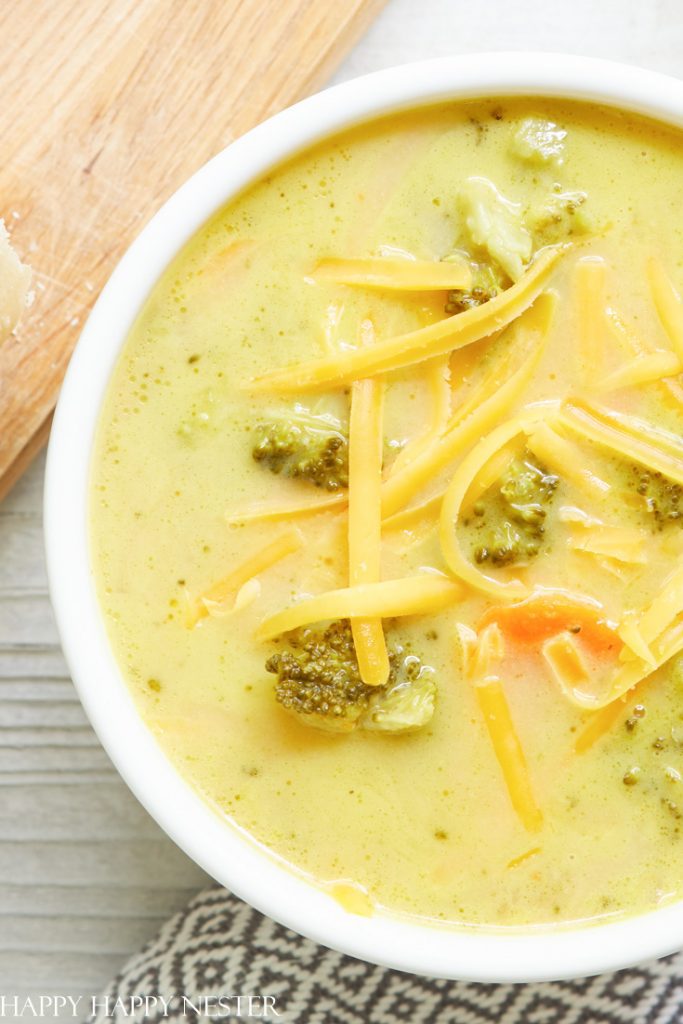 Easy Homemade Broccoli Cheddar Soup
Soup! It's the best remedy to stay cozy and comfortable while hiding out from the rain. This recipe tastes like home with the thick, creamy broth, rich spices, and collection of onions, potatoes, carrots, and broccoli.
Not only is this soup delicious, but did I mention that it's simply too? Like 30 minutes simple! Dive into this homemade broccoli cheddar soup recipe today for an easy and healthy meal for the table.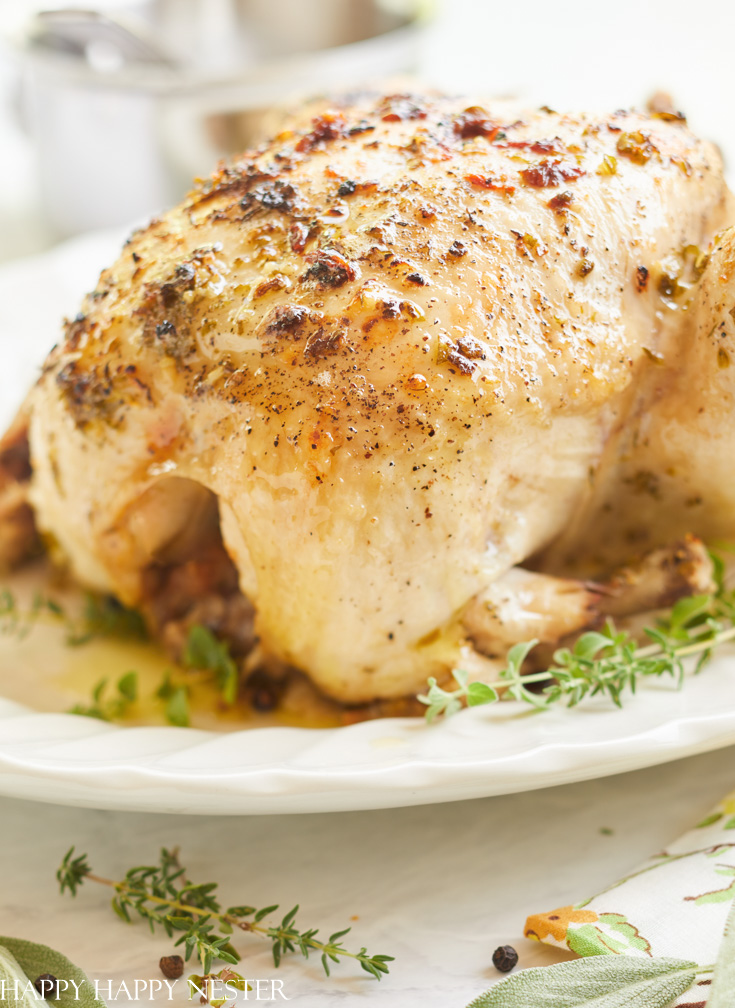 Rotisserie Chicken in Instant Pot Recipe
A nice rotisserie chicken will warm up your home in no time, without a doubt. Seriously, this recipe takes 24 minutes to pressure cook and only 6 minutes to roast in the oven!
Creating something in the Instant Pot is such a simple and time-saving type of meal. When I have been busy all day and getting closer to dinnertime, I can always count on the Instant Pot for a quick yet delicious meal.
Full of great seasonings along with rich broths, this chicken might just become the next family favorite recipe!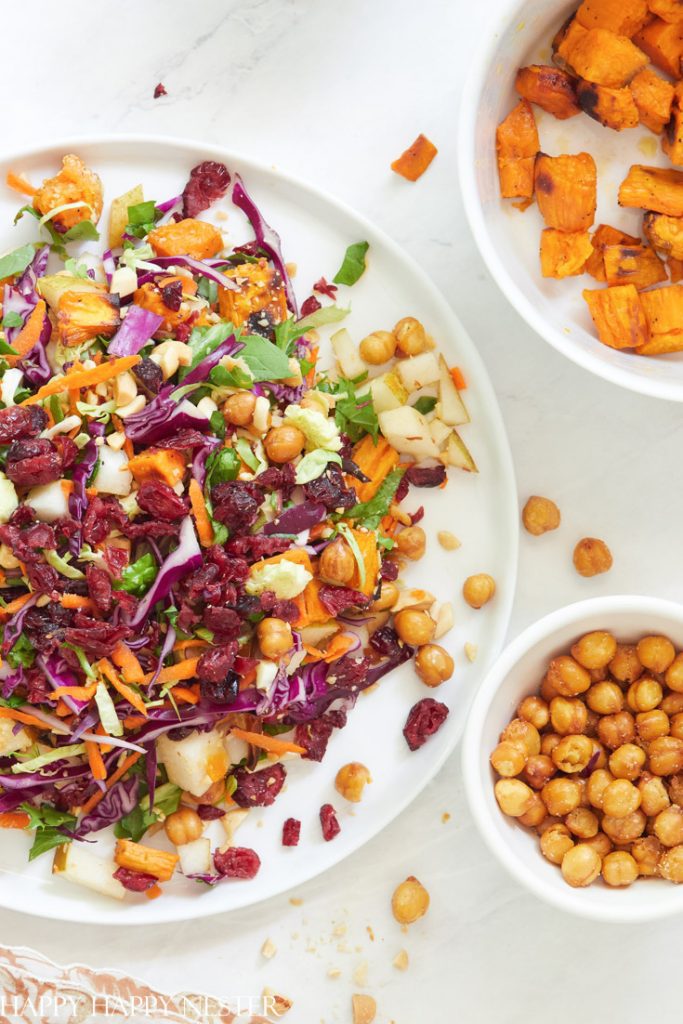 Thanksgiving Salad Recipe With Cranberries
Now I know I said I would mention a salad in this collection of warm Winter dinner recipes. So, here is my new favorite salad for every day!
I love cranberries, and when paired with a chopped salad, the results are delicious. My Thanksgiving salad recipe with cranberries also includes roasted yams, garbanzo beans, chopped-up pear, red cabbage, and more!
This salad is easy to throw together, and it's colorful, healthy, and hearty. It's a Harvest Salad that will delight your family and friends!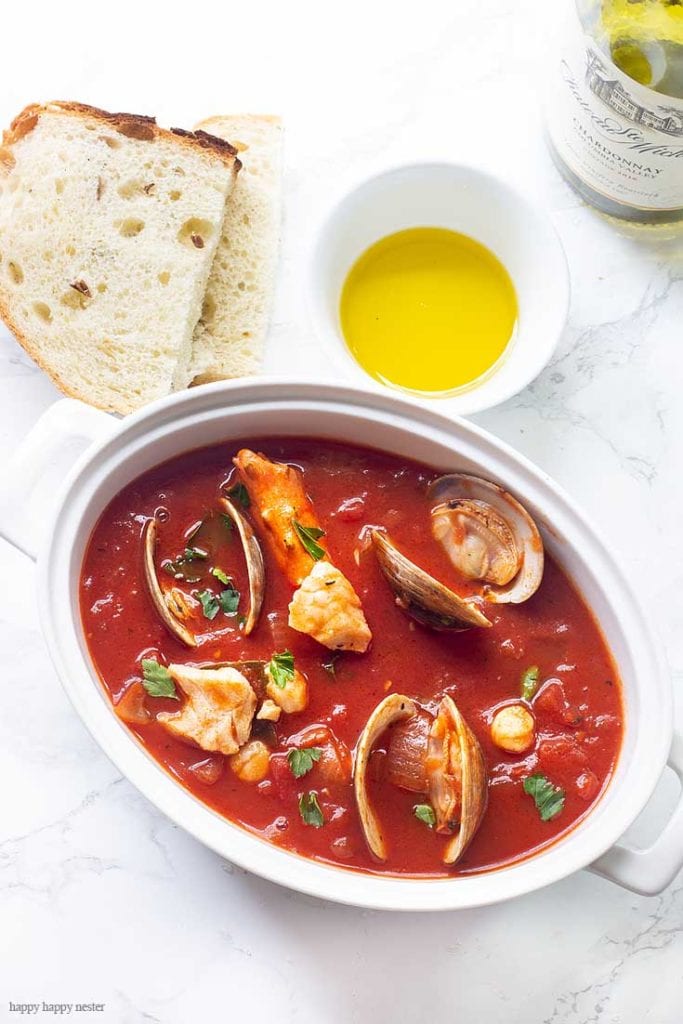 I have a secret—a secret to this seafood stew and its perfection. But hey, let's first talk about the recipe. It's been in the family for years and is still to this day one of our favorite warm Winter dinner recipes!
Don't get me wrong, every year, I tweak the recipe up a bit to make it more unique than the year before, and this time I have found the solution that has made this stew the best stew.
Okay, okay, the secret is…..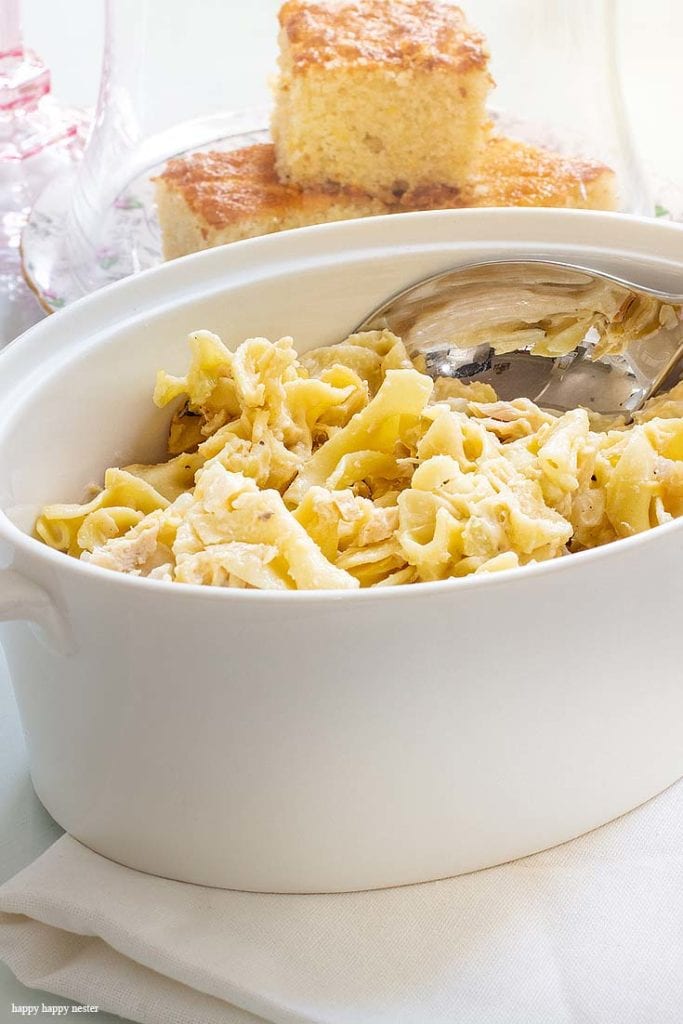 Since this blog post is all about warm Winter dinner recipes, it was only fair to include my family's favorite tuna casserole recipe!
This recipe happens to be my husband's comfort food, and there is nothing like a warm, homely, old-fashioned tuna casserole for dinner.
My casserole consists of wide egg noodles, cheese, onions, and tuna fish. Now, believe it or not, this combination of ingredients will blow your taste buds!
Check out my tuna casserole recipe to get an inside scoop of what my family loves best during the cold seasons!
---
This Week's – Boutique of the Week (Thanksgiving Table Setting Ideas)
*The following post contains affiliate links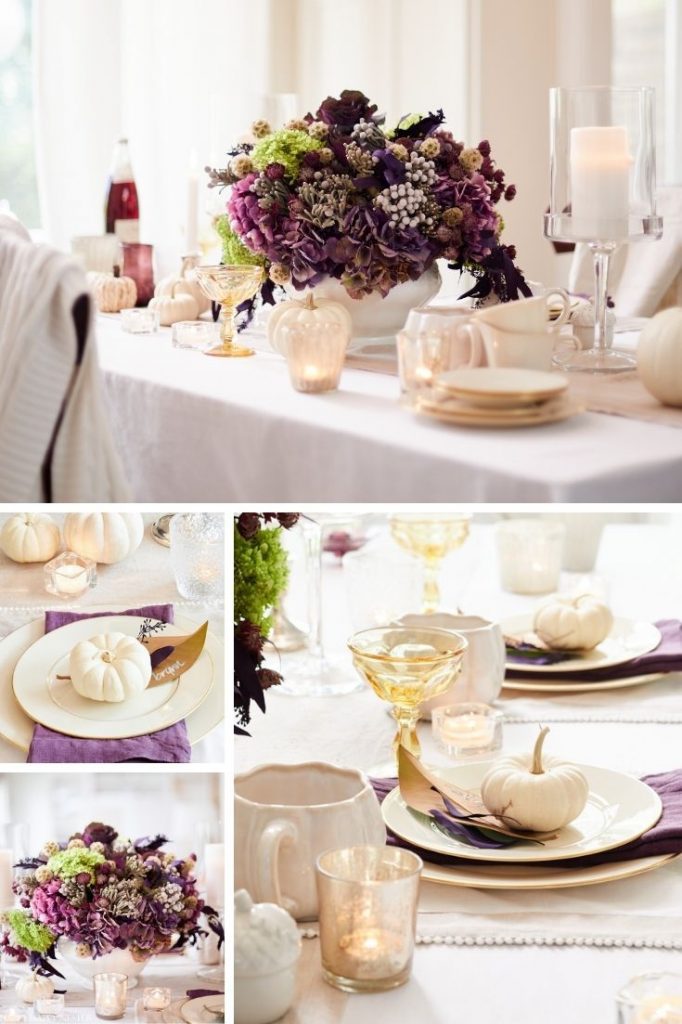 Boutique of the Week – Thanksgiving Table Settings Ideas
Now I'm sure you're tired of hearing all about Halloween, so I think it's about time to let some Thanksgiving ideas into the picture.
You all know I am here to inspire you to create simple, stunning, and convenient decor pieces for every season. Well, since October is coming to an end and November is just around the corner, here are some Thanksgiving table setting ideas!
I basically pick one of my favorite tablescapes that I have created for Thanksgiving and include every piece of decor, from decorative accents and my crockery collection to my table runners and centerpiece details.
Everything you need to create my table setting or a look of your own is at your disposal. So come on! And let's get crafty and creative for Thanksgiving!
---
My Favorite Things – Placemats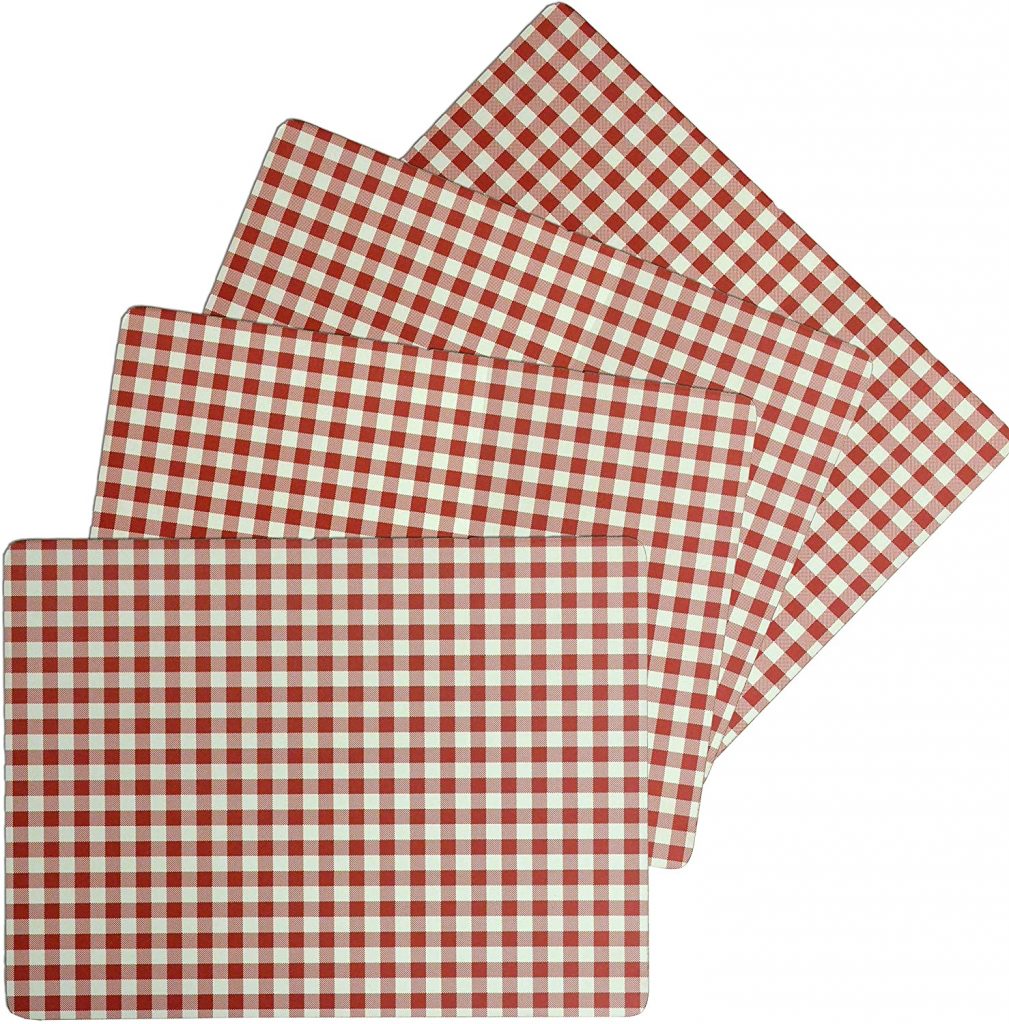 Let's talk placemats. More specifically, let's talk about these orange, buffalo plaid placemats! If you're looking for something to spice up your Thanksgiving table a little more, then you're in the right place.
These placemats are simple enough to pair with additional decor but are also stunning for your table, whether it's indoor or outside!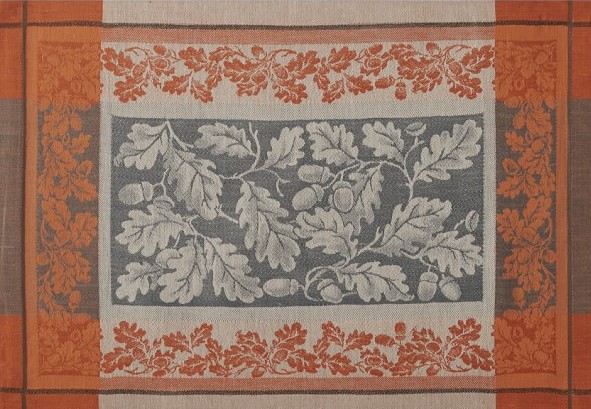 I always love finding a festive placemat like this one. The color combination, fall leaves design, and acorns create such a beautiful fall placemat for this season's table setting! Check out this festive placemat to start decorating your Thanksgiving table!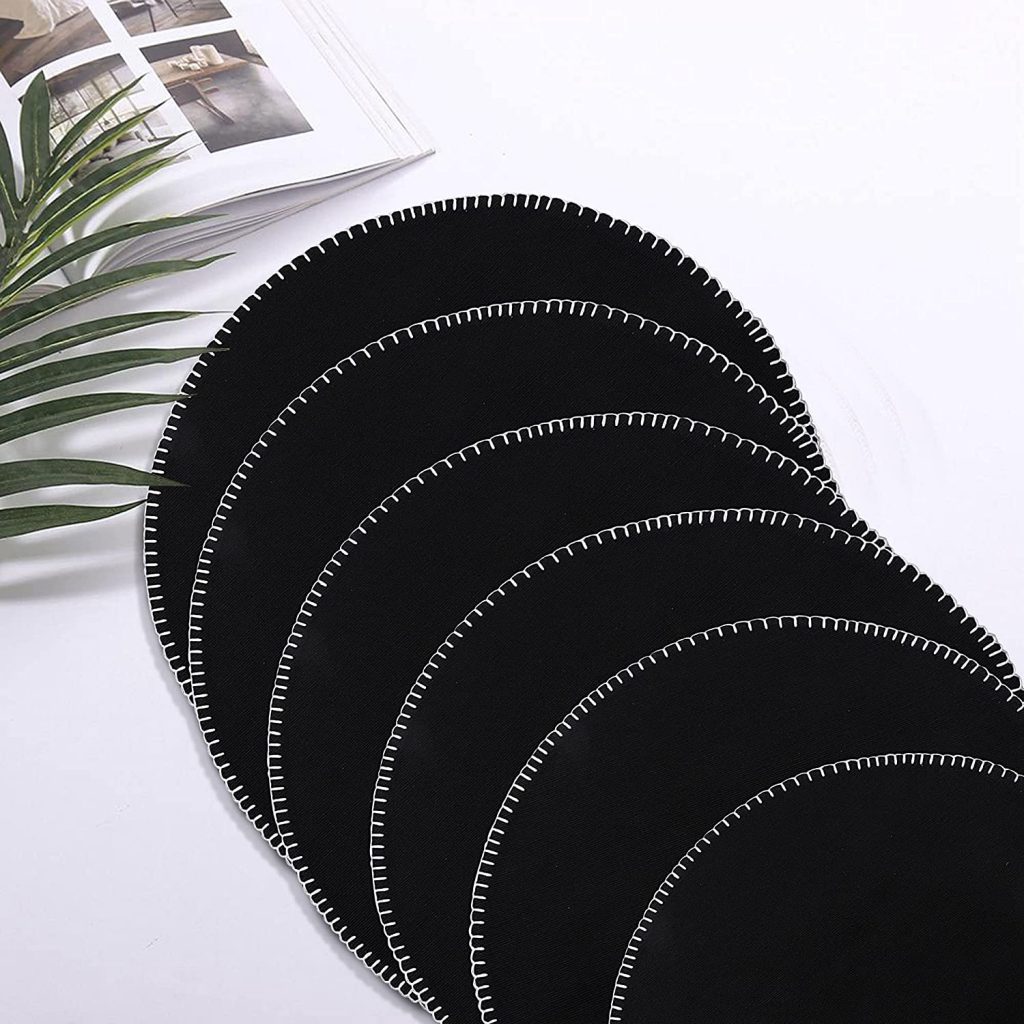 I know sometimes decorating with black decor is risky but these circular placemats are the best choice to choose! Why you may ask? Well, the white-lined rim creates such a stylish look that I guarantee will make your table pop with a chic design!
Whether it's creating a tablescape for Halloween or Thanksgiving, these placemats will create such a simple yet modern vibe to your table!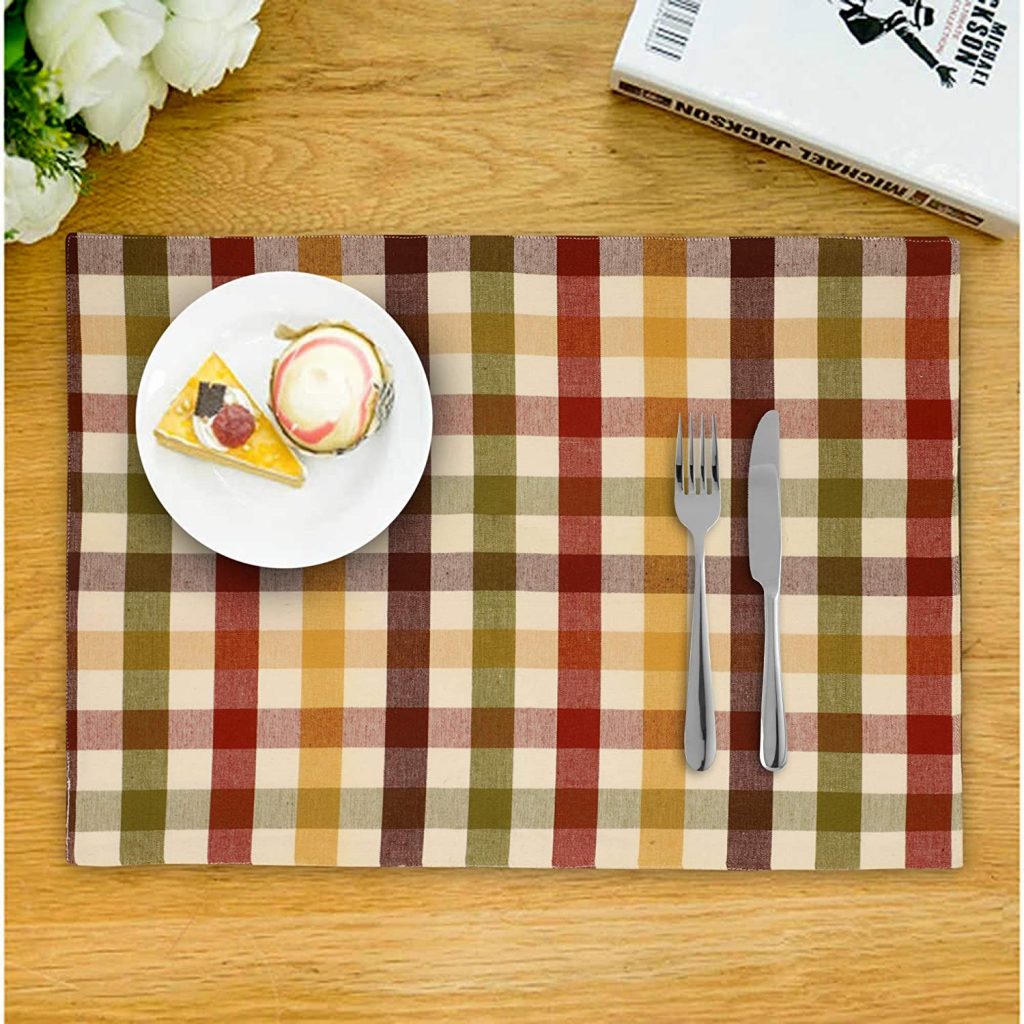 I think we can all agree I'm a big fan of buffalo plaid placemats, especially this one because not only is buffalo plaid but the colors are perfect fall colors!
These placemats are terrific during these cold seasons and will definitely bring pops of colors to your table when enjoying meals with loved ones.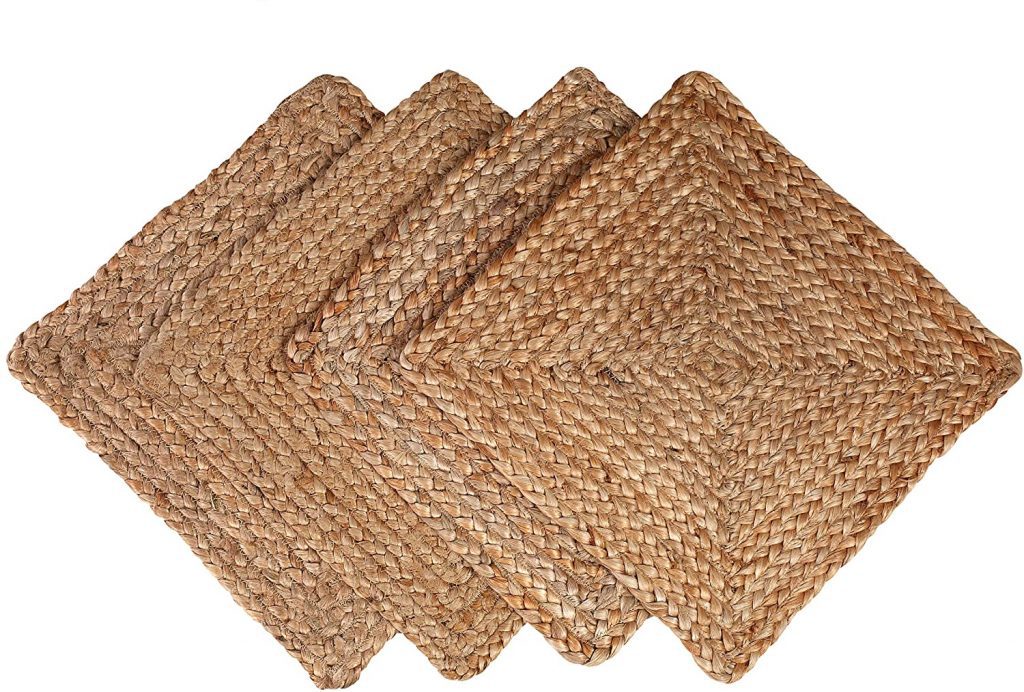 If you know me, then you know I am a bit obsessed with rattan decor items! Seriously though, I have tons of rattan chairs, a bar cart, and many placemats which I only thought was best to add to my collection!
And these rattan placemats are the perfect addition! The diamond-shaped design will create a whole new look to your table while also looking stylish with rattan.
---
Dinner Recipes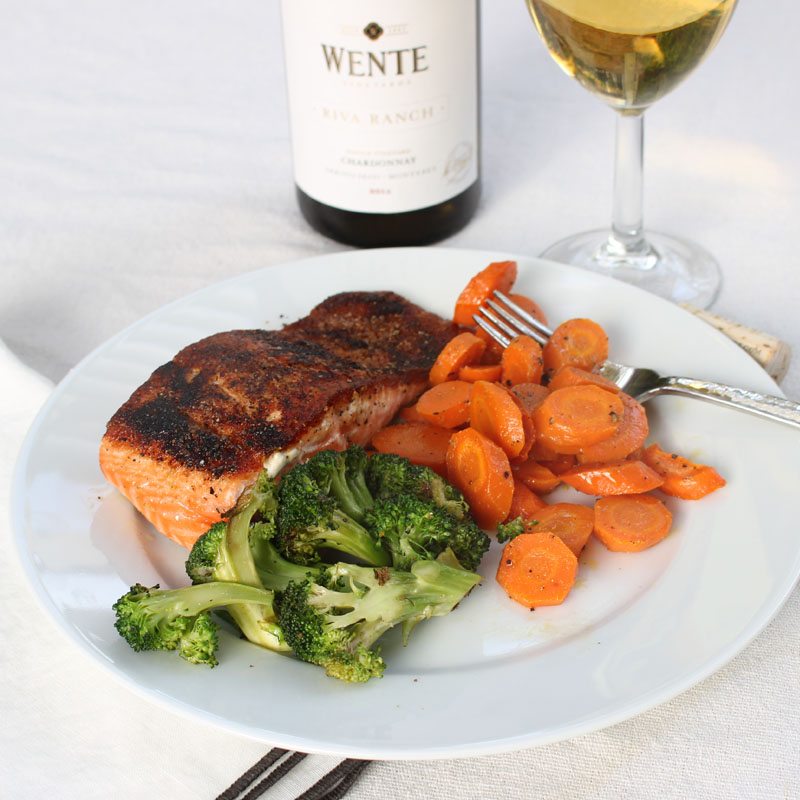 As we all know, I love to cook. That's a given. And my favorite dish to prepare is salmon! I can't tell you how many times I have created different versions of the same type of food, but this recipe is by far the best.
This recipe has a crusty yet crispy layer cooked to perfection along with a moist and tender meat section. Sounds appetizing, right? I also include my key tips and tricks on how to create this no-fail recipe, along with a little backstory of my life.
Check out my salmon recipe to start wowing your friends and family with your incredible cooking skills!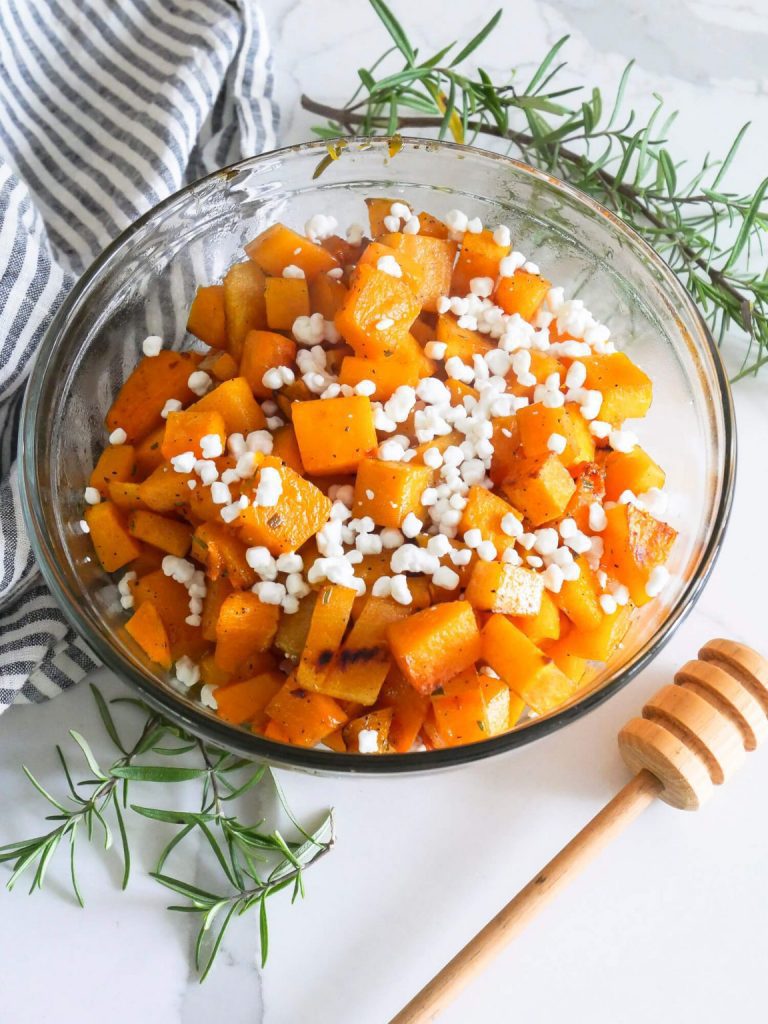 Healthy Roasted Butternut Squash with Goat Cheese
Healthy sides have never been easier than this delicious and healthy roasted butternut squash recipe by my great friend, Grace, from Grace in My Space.
Enjoy a low-calorie side with a unique flavor blend of rosemary, honey, and goat cheese. Plus, you can easily create new flavorful combinations with my suggested topping additions!
This roasted butternut squash with goat cheese is the perfect healthy side dish for Thanksgiving, or honestly, on any cold day!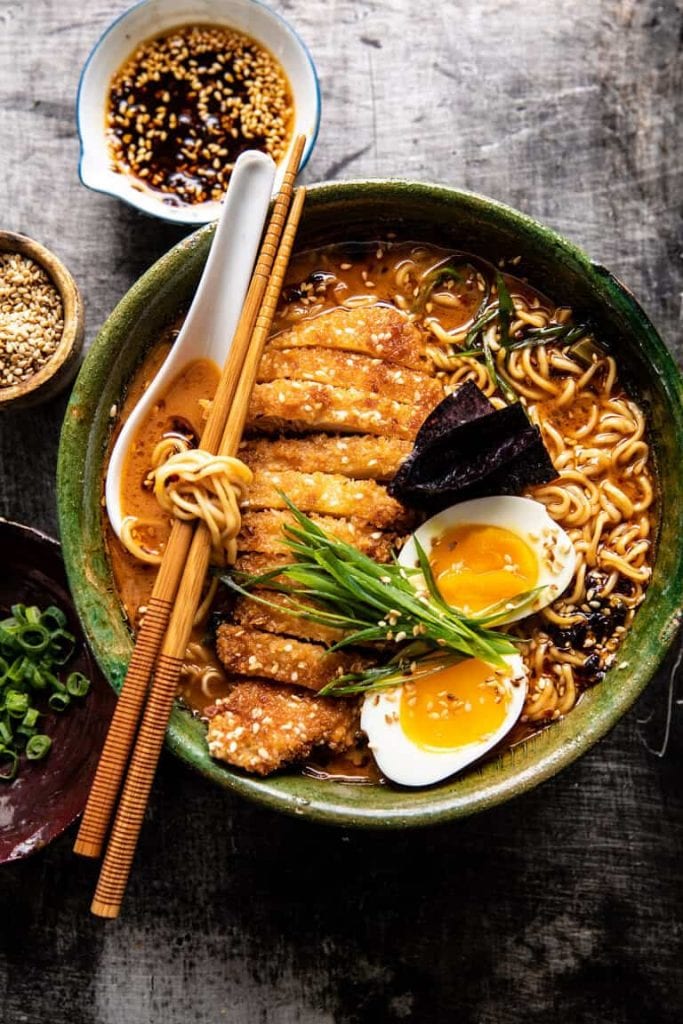 30 Minute Spicy Miso Chicken Katsu Ramen
This quick and easy 30-minute spicy miso chicken katsu ramen is for those nights when you're craving your favorite bowl of ramen but need it fast and made at home.
This flavorsome recipe is from my friend, Tieghan, from HalfBakedHarvest. All cooked in one pot, using healthy, pantry staple ingredients, this spice miso ramen is a must for my family and hopefully yours too!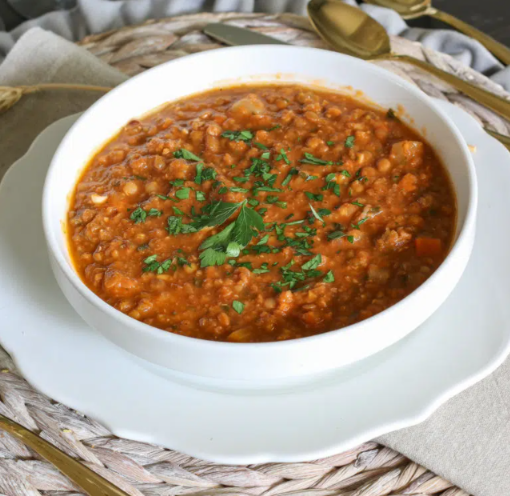 Here's how to make a simple, hearty, and healthy lentil soup! This recipe was created by my good friends, Julie & Jodie, from The Design Twins
It's the perfect meal to cook the day after Thanksgiving when you want to start your new resolution to eat healthier. Not to mention any soup is the best on a cold, rainy day! So this recipe is definitely a must-make.
If you're looking for something to create to get back on track when it comes to eating healthier during these cold seasons, check out this delightful recipe!
---
Trending Over On The Blog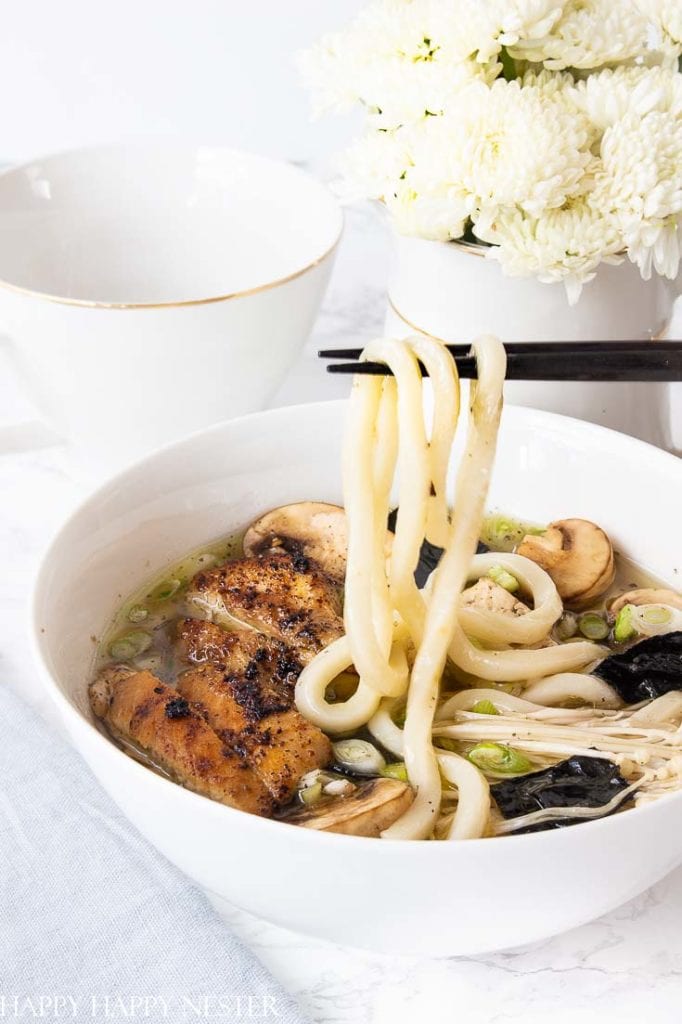 Homemade Chicken Noodle Soup: Japanese Udon
Whenever someone gets a cold, they always request my udon recipe, and it's simply the best remedy to heal sickness.
I mean, if you love noodles and soup, then you're guaranteed to enjoy this recipe! You see, the noodle is thick and like no other type you've ever tasted.
And the broth, oh my! Don't get me started, and it's all so delicious! Definitely one of the family's go-to warm Winter dinner recipes!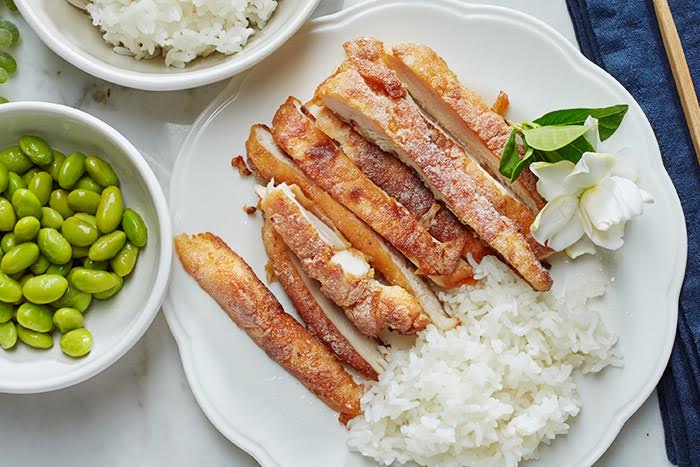 Hawaiian Chicken Recipe: A Super Easy Recipe
If you want a taste of paradise during these cold seasons, take a look at my Hawaiian chicken recipe! The chicken is coated with sweet rice flour (Mochiko), fried, and drizzled with soy sauce, and it's one of a kind.
This recipe became one of my mom's go-to dishes. So, it only makes sense that it has quickly become my family's favorite new comfort food as well, especially since it is light and healthy.
Comfort food for us is a warm, delicious meal that has a few basic ingredients. Out of all of my chicken recipes, this, by far, is one of my favorite warm Winter dinner recipes!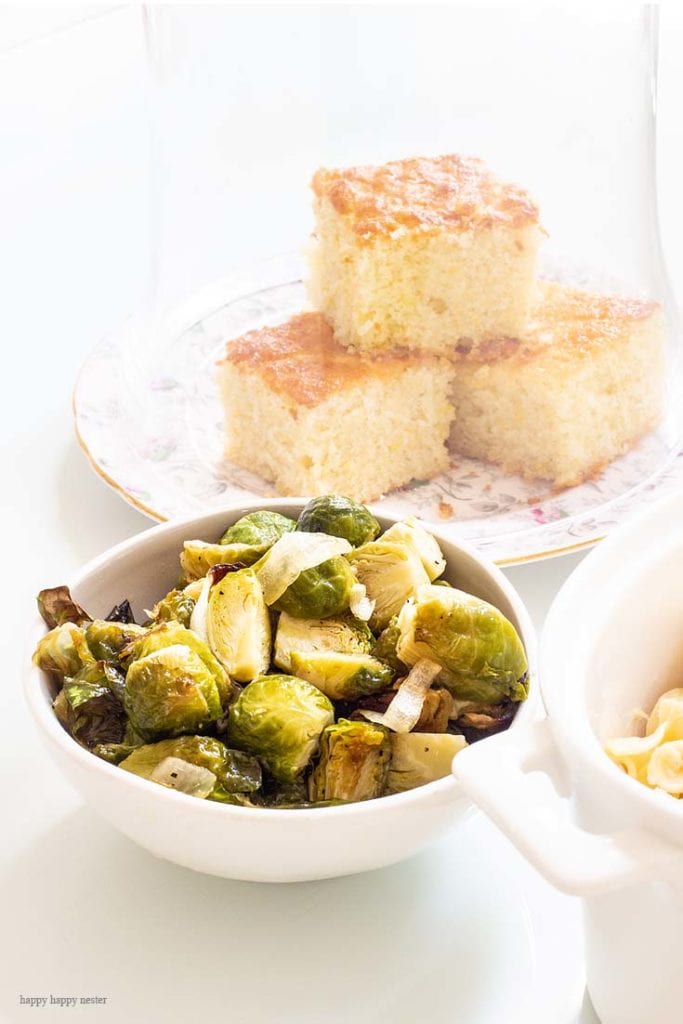 The Best Caramelized Roasted Brussels Sprouts
Have you ever wondered how to make Brussels Sprouts taste good? I have asked that same question, and I finally created a recipe for the best caramelized roasted brussels sprouts!
The mouthwatering smell, along with the sweet aftertaste of these sprouts, will make you take seconds. Trust me. Your taste buds will thank you later.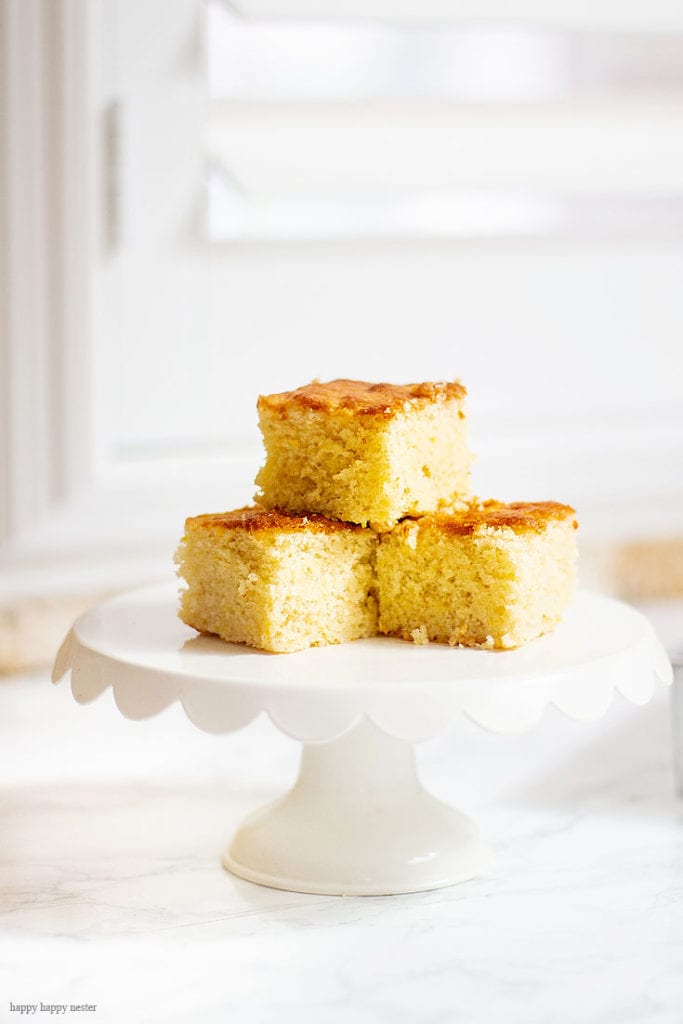 Amy's Special Cornbread Recipe
Here is a special cornbread recipe that comes from my mom, Amy's recipe collection. It has only six ingredients that make it so simple to create.
This recipe is best served with a bowl of soup or a warm bowl of chili to add extra warmth to your taste buds during the cold seasons.
Without a doubt, this cornbread is one of the best warm Winter dinner recipes I have to offer. If you love pumpkin bread and banana bread, then you'll love this extra special recipe.
---
This Week's Tip – Air Fryers
Have You Ever Tried an Air Fryer?
The other day, I made Half Baked Harvest's Ramen with Katsu Chicken. I used my Mascarry Air Fryer lid that fits nicely on top of my Instant Pot appliance. The chicken came out crispy and yummy without using much cooking oil. It was like a miracle.
My only complaint about the lid option is that the frying basket is pretty small and I could only bake about three thighs of chicken at a time.
I may invest in a bigger fryer like the Ninja. The funny is that the company approached me for sponsorship and I passed on the campaign. Oh well, I'll make sure to buy one and let you know how it holds up in the frying process.
Oh, and btw, the Mascarry Air Fryer has a glass lid that makes it convenient when it comes to cooking. The glass allows you to watch the food.
But, if you want crispy food without the extra cooking oil, then check out these cool options!
---
My Latest Obsession – Candlestick Holders
It's the best time of year to light candles! When it's cold and wet outside, you want something that can warm you up to create a satisfying scent throughout the room.
If you are a fan of candles during the cold seasons, check out these adorable candlestick holders to start lighting your candles with style!
I am always burning a new scented candle in the kitchen and enjoying the look of these holders around my favorite candles.
---
Hello, everyone! I hope you have had a great start to your weekend so far. Hopefully, these warm Winter dinner recipes made your weekend better! In all seriousness, these recipes can warm up a house with mouthwatering smells, become family favorites and become something new to serve at the table this year!
Have a great weekend, and stay tuned for more recipes, crafts, decor, and more!
Cheers,

Catch up on Saturday Chitchats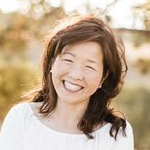 Latest posts by Janine Waite
(see all)