For today's post we are talking about Decorating for Valentine's Day!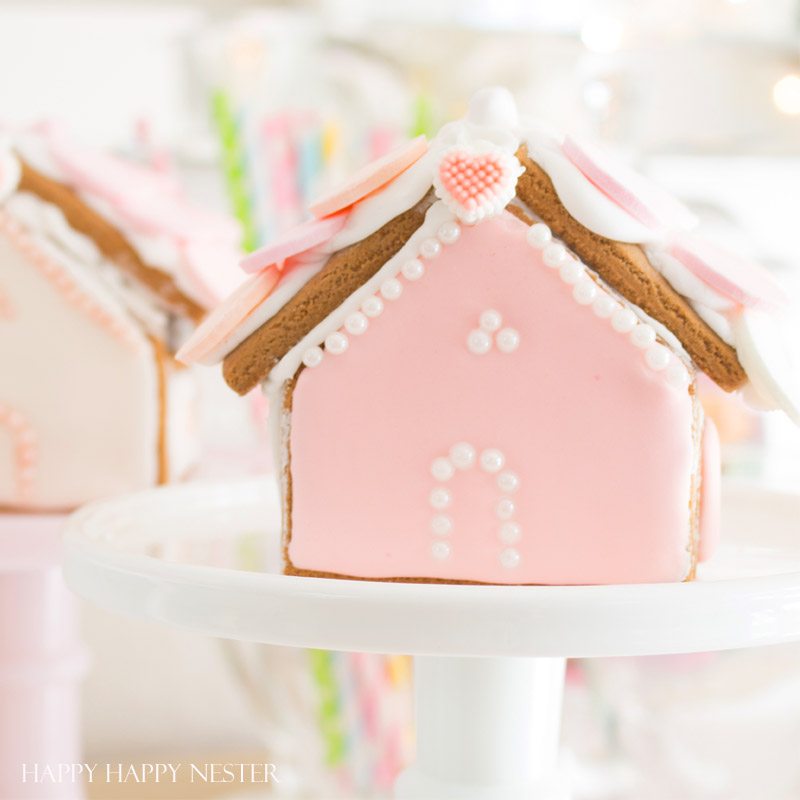 In addition to Valentine's Day decor, I want to share a bit about my new plans for this year.
Decorating for Valentine's Day
Saturday Chitchat
I am so thrilled that I'm launching a new weekly post called Saturday Chitchat with Janine.
The purpose of this post is to help you create a beautiful home for your family. Each week I'll share some seasonal projects from the blog as well as trending things I find on the web.
It is a post of inspiration, helpful tips, how-to's, and much more. I will start the weekly posts with a personal note and then dive into the weekly news.
My hope is to cultivate a cozy community and a place for us to gather every Saturday.
So grab a cup of tea or coffee and let's chitchat for a bit!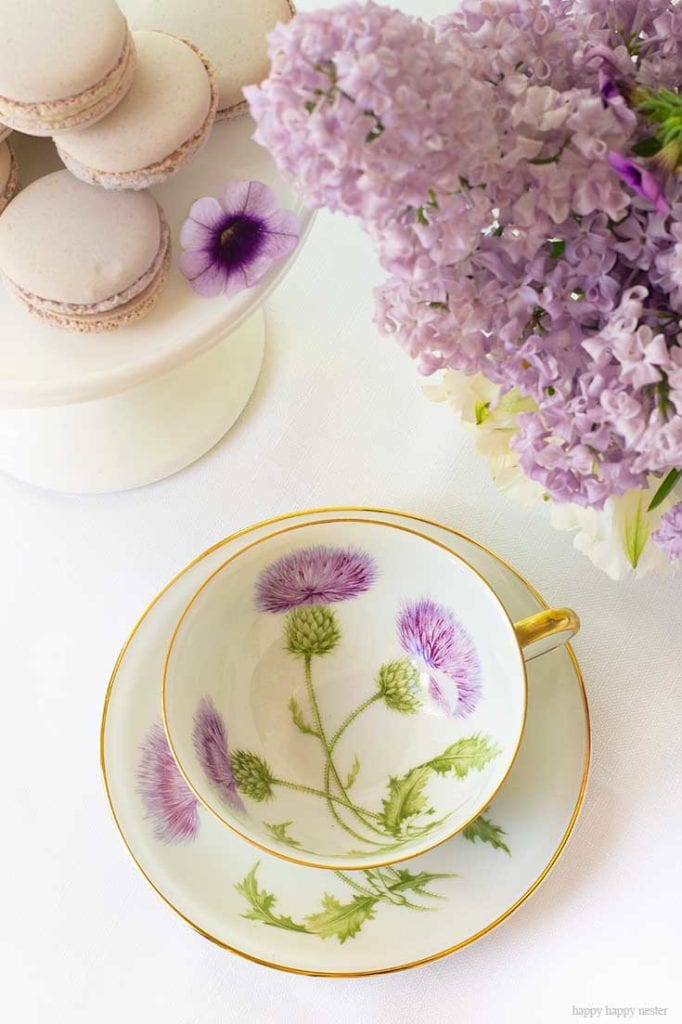 A NOTE FROM JANINE
How are you coping with this pandemic?
My family is fortunate we all work from home, yes my kids are zooming their college classes, and my husband is on zoom for his job. One day, I accidentally disconnected the internet, and gosh, my shenanigans got them to all come out of their rooms quickly. I have to say, I loved my new power of getting everyone's attention.
But, seriously, my thoughts and prayers to all of you who provide essential services for the rest of us. And a BIG thank you from all of us.
Anytime I think about the long haul ahead, I get overwhelmed and discouraged. So, I decided to take each day one at a time and focus on things that make me smile.
And holidays and decorating are my main obsession during this difficult time. I haven't had this kind of passion for holidays for a long time. Not a holiday will go unnoticed in our home this year! My family loves all that I do to create something new for everyday life here at the Waite Pad.
So, as a result, my blog posts are bursting with lots of fun projects. This makes me so happy to bring more content to you.
THIS WEEK'S INSPIRATION – Valentine's Day
*The following post contains affiliate links
Let's talk about Valentine's Day. My goal this year is to create some special moments for my family. We tried a few new recipes over the weekend and enjoyed some yummy Indian food. So, why not try something that is out of your normal routine. Even something like planning Valentine's dinner with everyone's favorite dishes.
My motto this year is to embrace this lovely time with my loved ones and create cool memories.
---
Here are some Valentine's Day Ideas!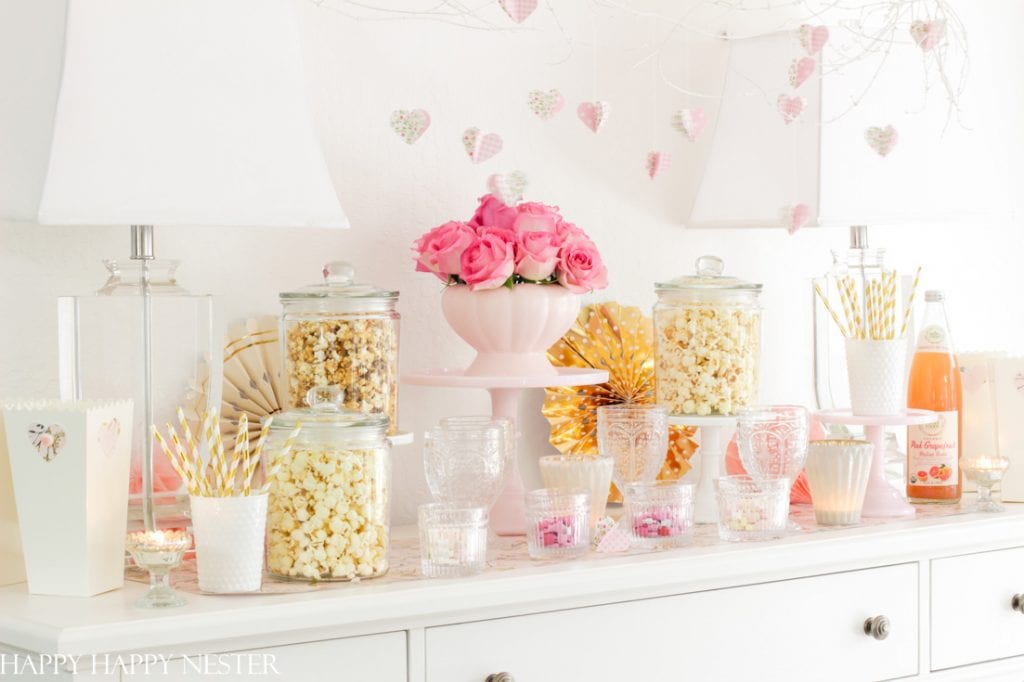 Popcorn Bar
Creating a popcorn bar was a fun project and reminded me of all the snacks I made for my kid's playdates. My youngest just turned 19 years old and no longer has playdates, but she still loves all the treats (like my easy caramel popcorn recipe) I make for the family. That in itself is so worth the effort. She is a delight to have at home these days. There is something lovely about slowing down life and focusing on family.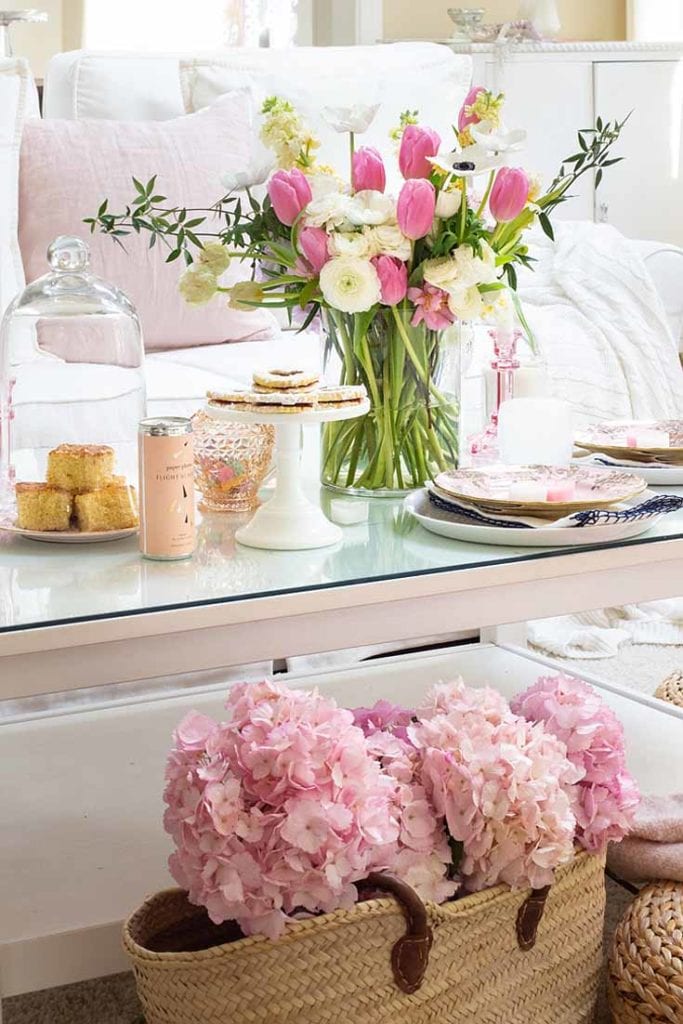 Valentine's Day Indoor Picnic For Two!
When our kiddos were little, they had a secret they shared with their dad. When I went out with my girlfriends, they had a picnic on our living room floor. You see, I had a mommy rule that there was no eating in the living room, so they loved the idea that they got this special treat with their dad!
This is what inspired me to make Valentine's Day indoor picnic. To start, gather some overstuffed pillows, bean bag chairs, hassocks, and begin styling your coffee table! Make it casual and easy, and don't forget to watch a favorite movie after the meal. It will be a dinner ( I made my husband's favorite Noodles and Tuna Fish Casserole and Yummy Cornbread Recipe) you won't forget!
A little note: YouTube has some great music stations that you can play during your romantic dinner!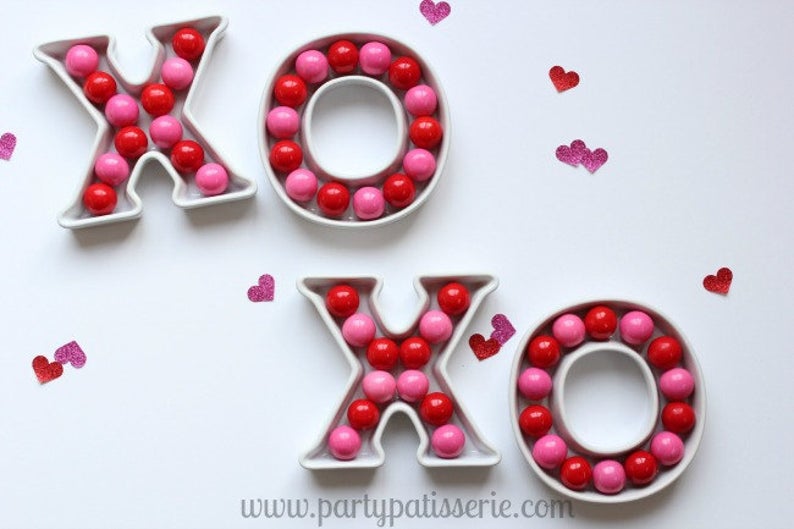 Valentine's Day Decorations
I rounded up quite a few cute Valentine's Day Decor this week. I'm a bit obsessed with finding unique items for my weekly Wednesday post called Boutique of the Week.
Don't you love these cute ceramic letters? Btw, they also come in every letter in the alphabet. Oh my, I can totally see my pink French Macaron cookies in them! Hmmm, I may have to purchase a few!
---
MY FAVORITE THINGS – Valentines
Here is what I'm crushing on this week! They should help you with decorating for Valentine's Day.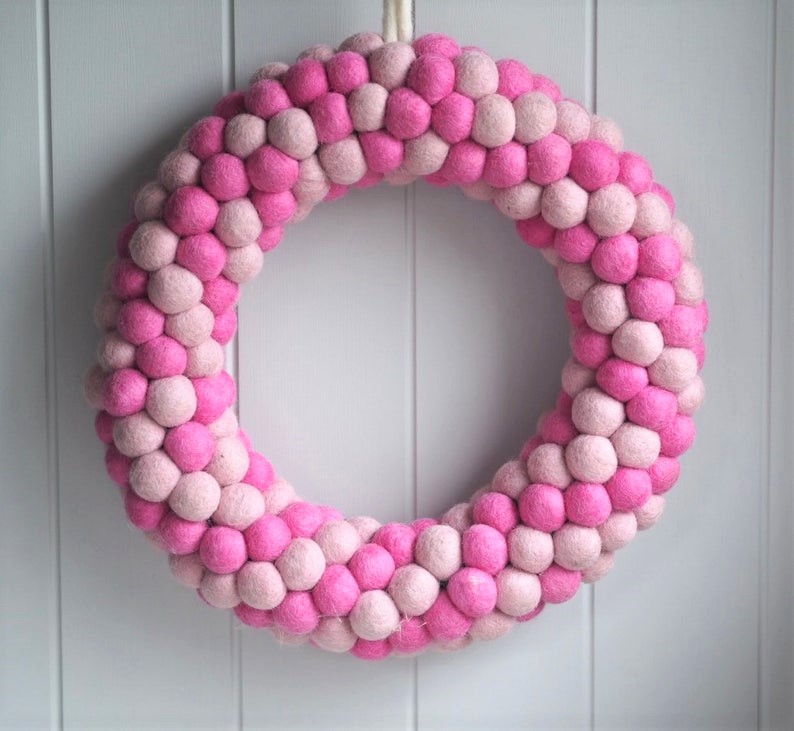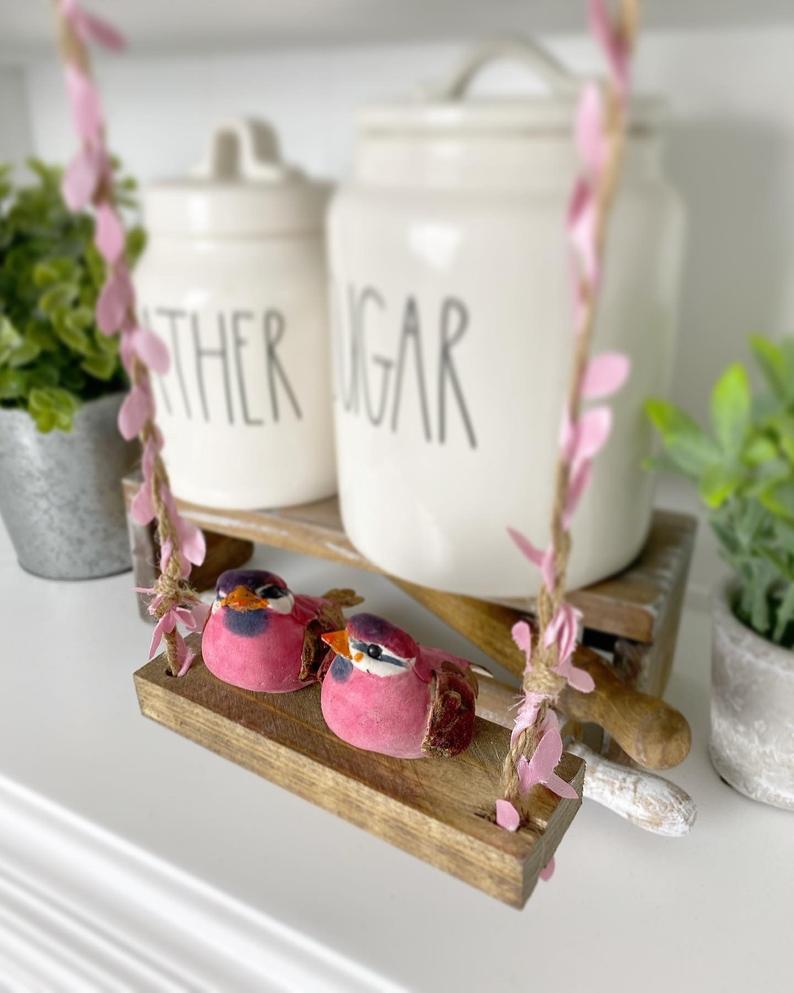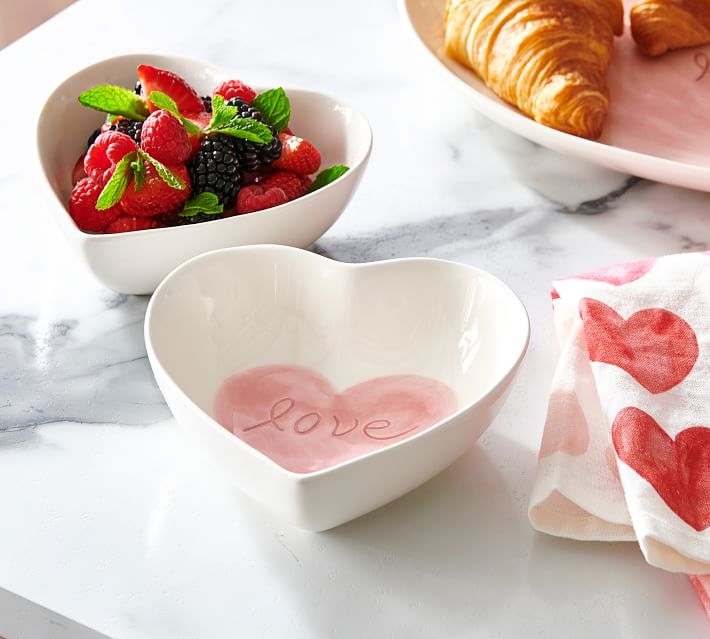 I photographed this cute plate line in this Valentine's Table post.
---
RECIPES FOR THE WEEK – Valentine's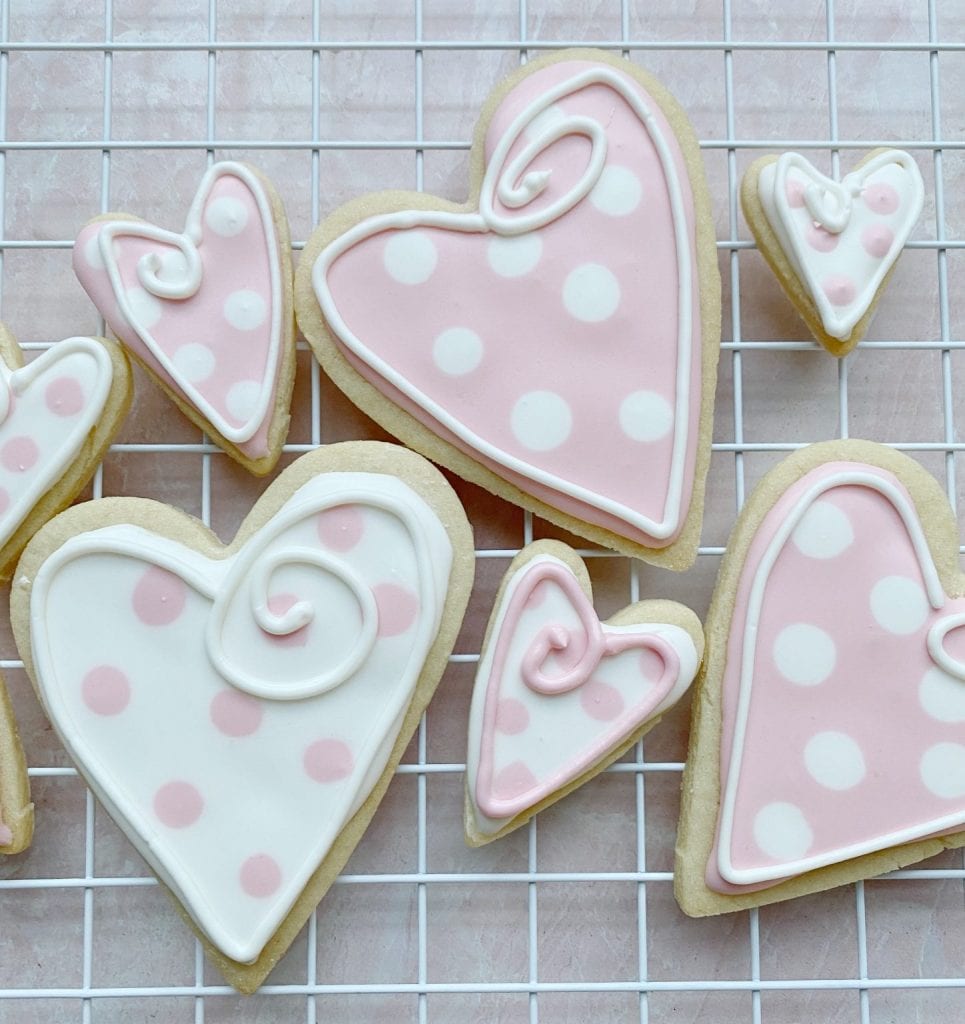 Heart Shaped Valentine's Day Cookie Tutorial
These cute heart-shaped cookies are from my dear friend, Leslie, at My 100 Year Old Home. These Valentine's Day cookies have always impressed me. I love polka dots, so of course, I love the designs.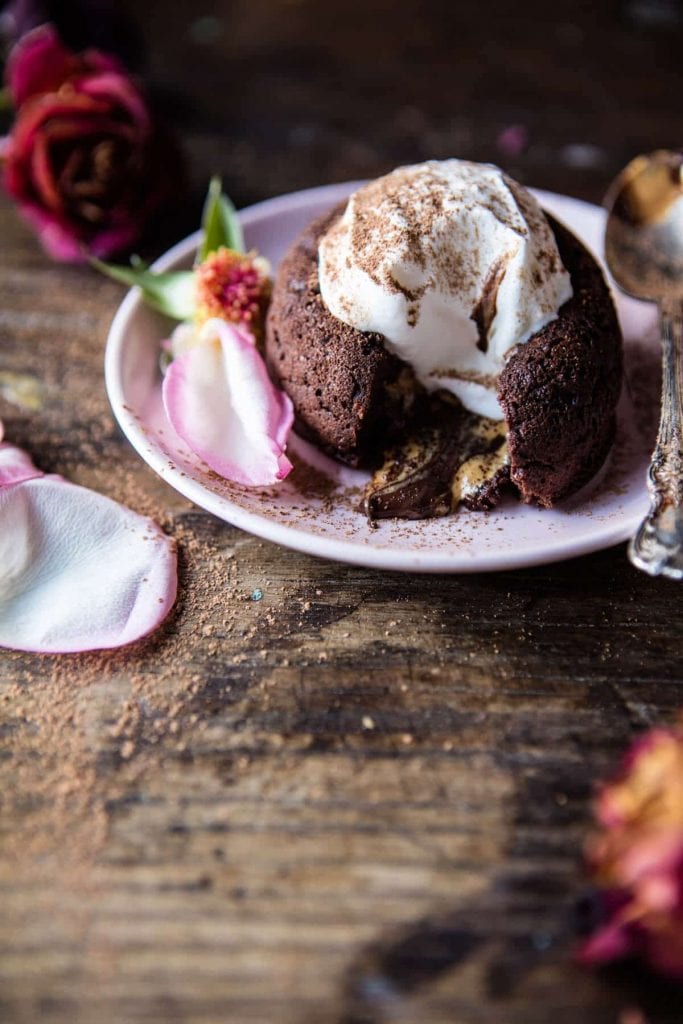 I'm stalking the food site, Half Baked Harvest! I've made a few things from their website and the dinners were delicious. They are so unusual and amazing. I haven't made any of Tieghan's desserts but I may have to try this one.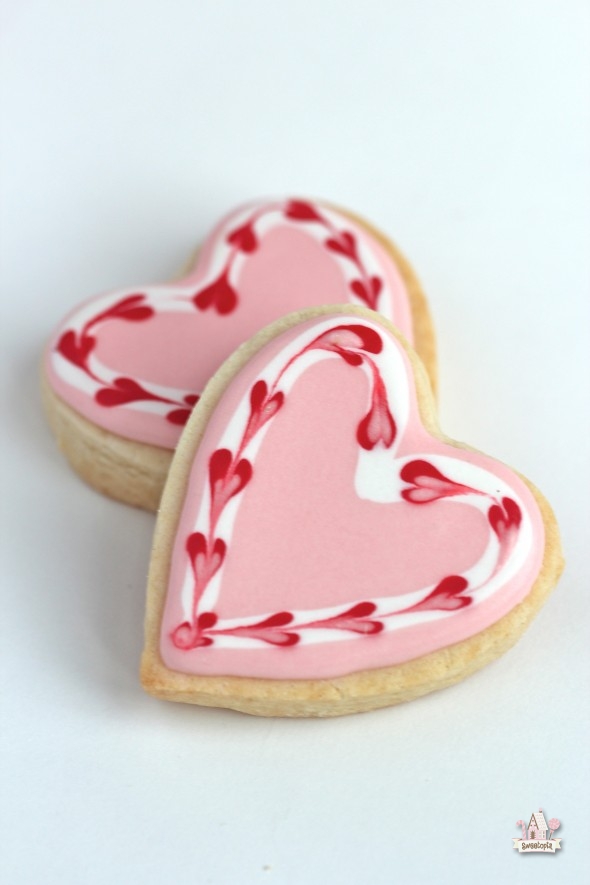 Easy Marbled Valentine's Day Cookie Tutorial
Sweetopia is my go-to for sugar cookie inspiration. She has so many fantastic ideas for icing and decorating. I used her icing recipe in my Valentine's Day Gingerbread House DIY.
---
CRAFTS FOR THE WEEK– Valentines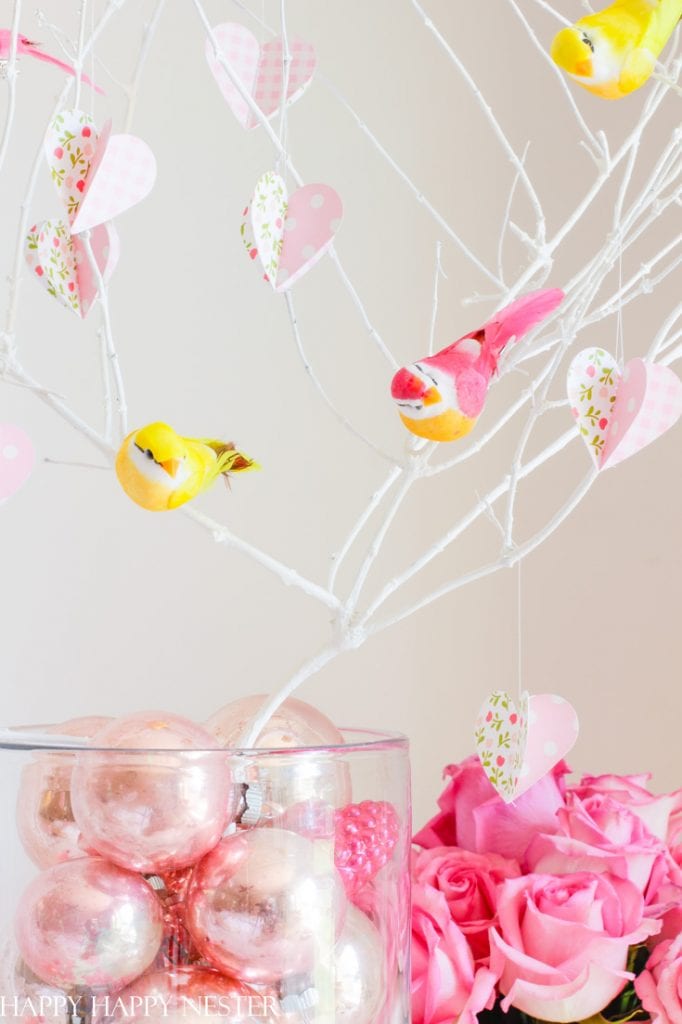 I recently created these white branches from our garden trimmings! 🙂 They came out so cute, and I'm having fun placing them everywhere in our home! I did learn a few things when decorating with branches that you'll want to know.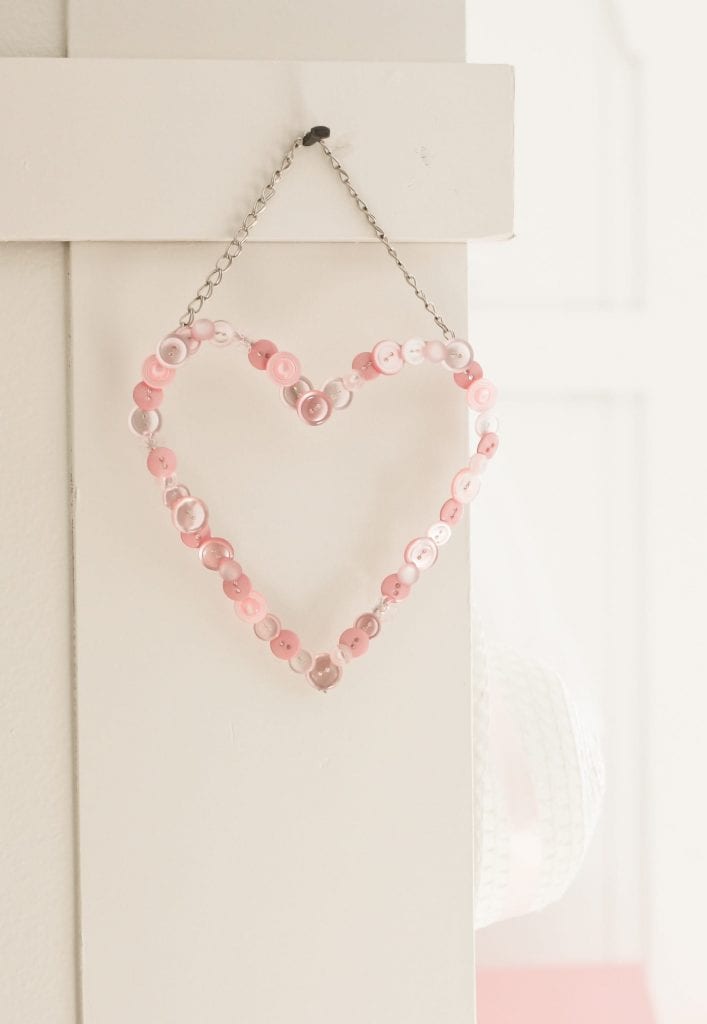 I adore this button heart from Cami from Tidbits. I only have white buttons and wish I had a few pink ones. I may just make it anyway!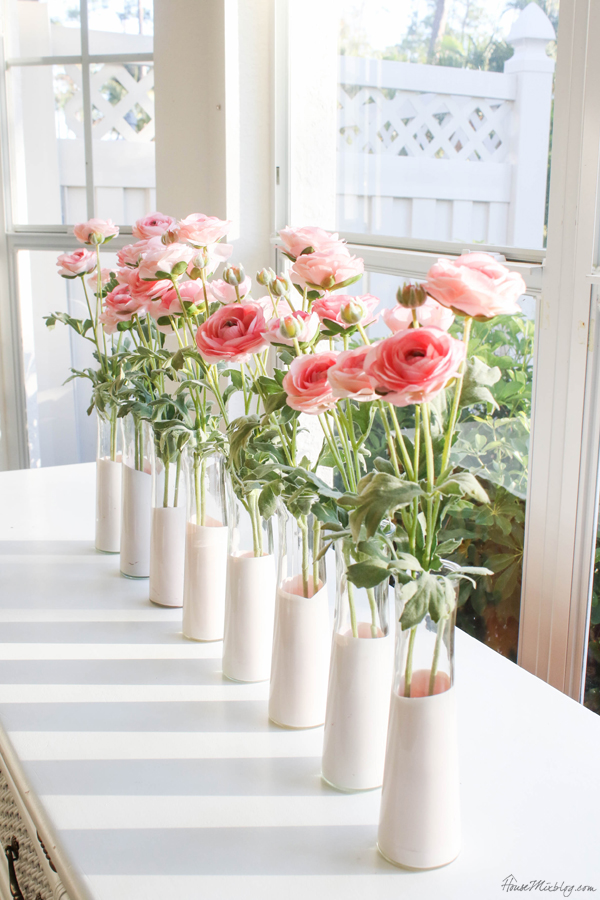 Aren't these the cutest Dollar Store project? Kate over at House of Mix transformed these vases with some pale pink paint then added the pretty faux flowers. I love this fabulous Valentine's Day project.
---
IN CASE YOU MISSED IT
This week's blog posts!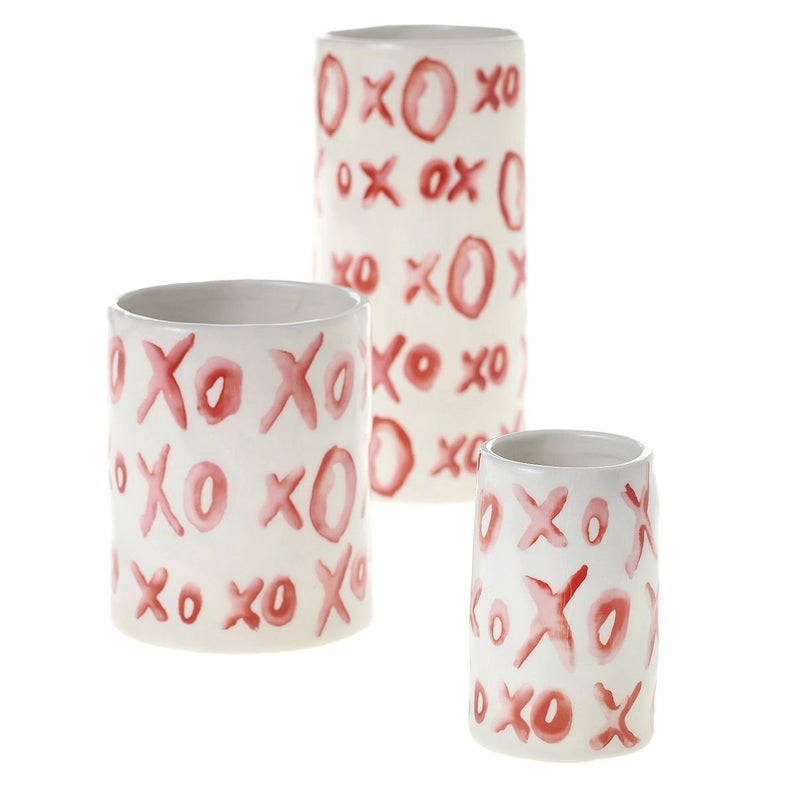 Valentine's Day Decorations for Home!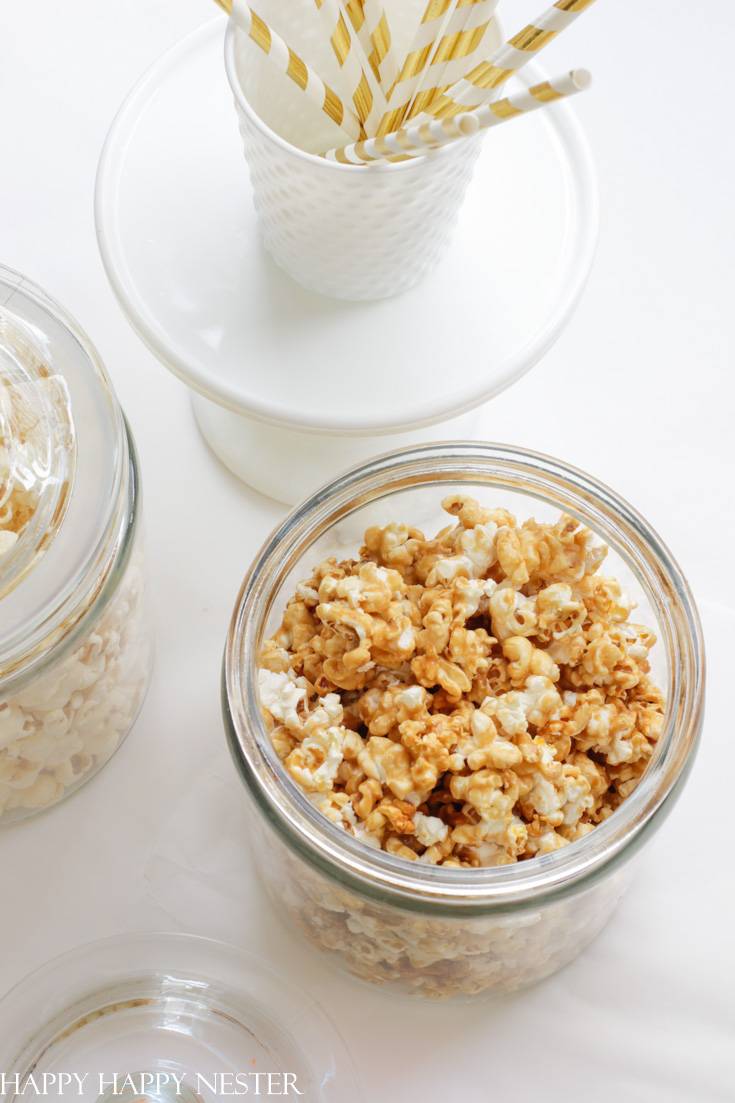 Easy Microwave Caramel Popcorn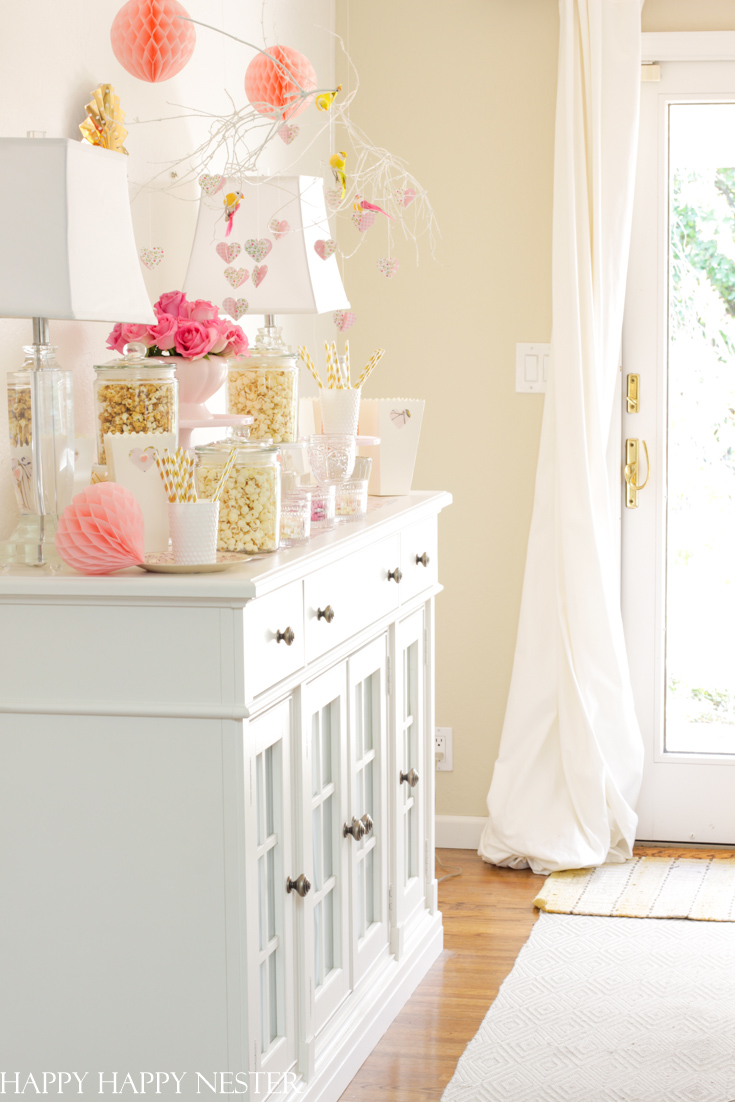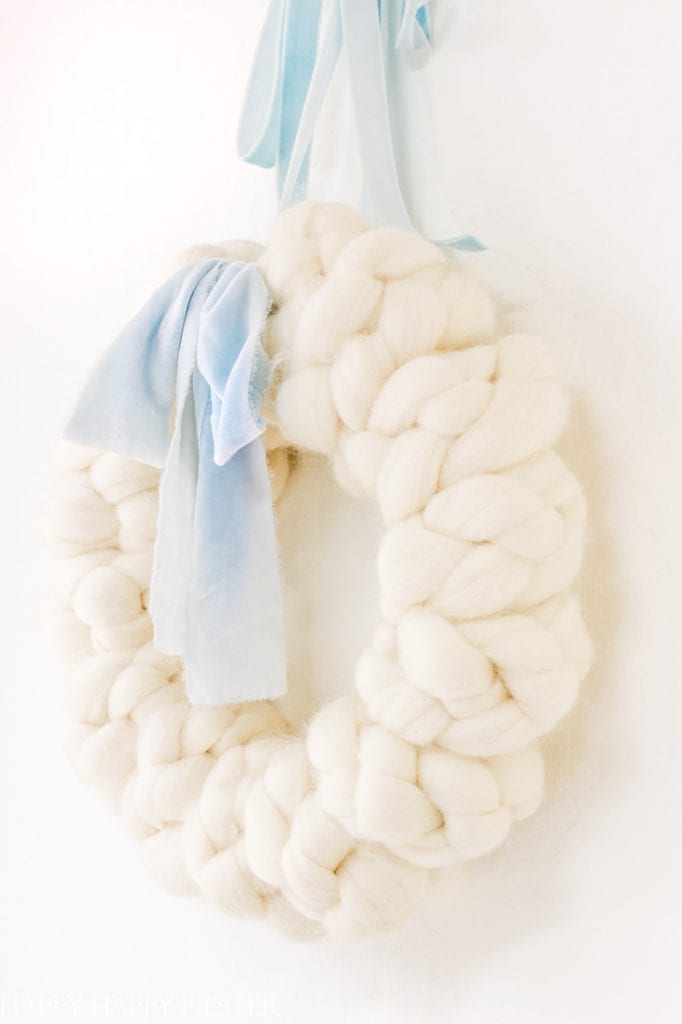 Make A Chunky Knit Wreath In Under 30 Minutes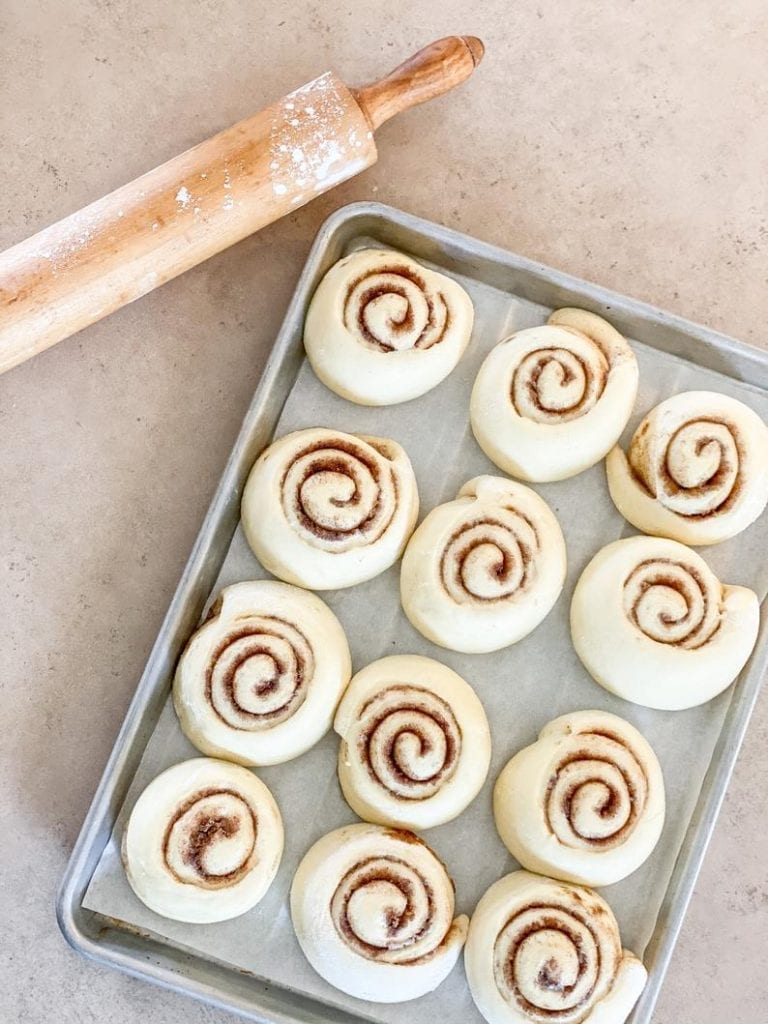 DIY Food Kits for Adults- Learn Something New
---
Thanks so much for joining me on today's first Saturday Chitchat. And I hope you found today's Decorating for Valentine's Day post inspiring!
Have a wonderful weekend,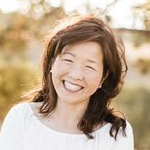 Latest posts by Janine Waite
(see all)