Today, I'm sharing some DIY Valentine's Decor. Wow, what a week it has been. I produced quite a few projects, and I hope you are ready for another fun holiday post.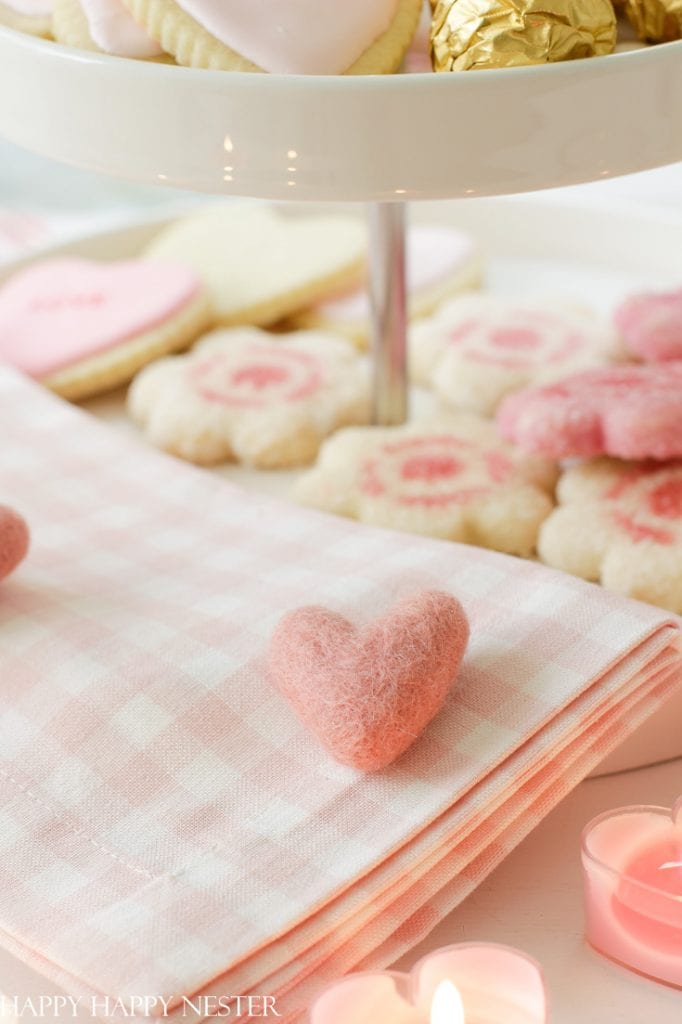 This week, I barely finished my four-day blog series that started last Sunday and finished on Wednesday. I feel like I was participating in a blogging marathon!
SATURDAY CHITCHAT with Janine
Volume 2
A big hello! This is my second chat! I'm happy to report that last week's post went over well, and I'm delighted many of you visit the blog.
I'm so excited you're here for a second Saturday chat.
This is a place for us to hang out, relax and inspire each other.
So, cozy up on your favorite chair, grab a warm drink and let's begin.
A PERSONAL NOTE FROM JANINE
This year, I promised myself that I would recognize each celebration and holiday over at our home. I guess my response is directly related to the fact that quarantining has striped so much from our lives.
So, last night we celebrated my son's monumental 21st birthday. Our journey to this birthday is a bit beyond the typical child.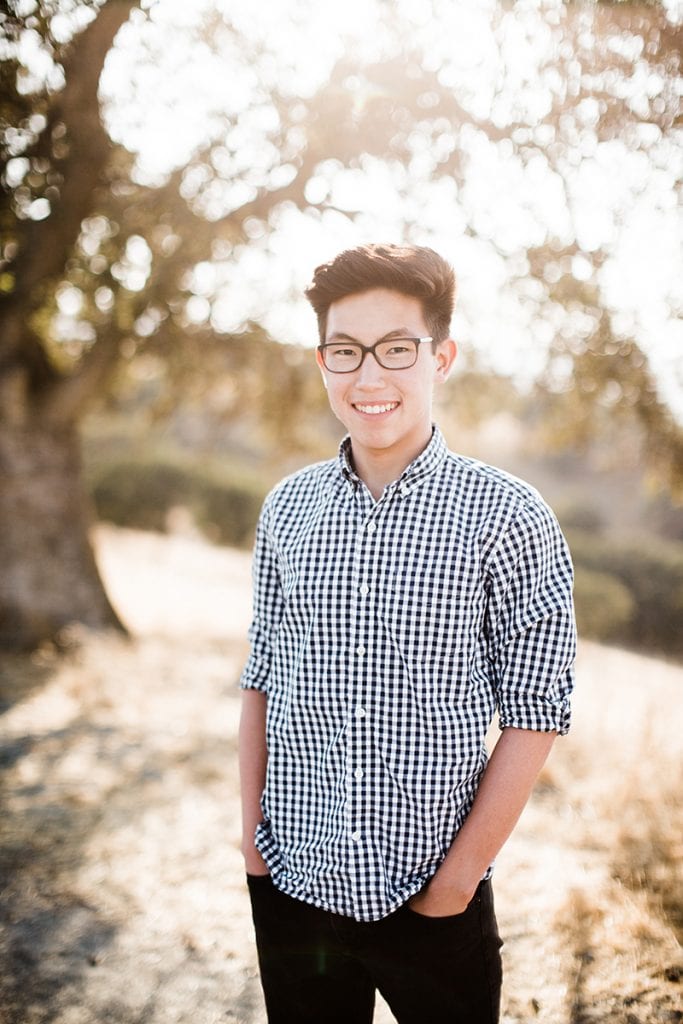 Let me catch you up about our family. In May 2000, we traveled to the country of Kazakhstan to first meet our son. You see, we adopted him when he was three and a half months old. We spent about two months in his homeland of Kazakhstan (a country that was a part of the former Soviet Union) and then made the long trip home with him. I could write a ton more about this amazing experience, but I'll share more later. So, before traveling back home to the states, my husband had this cool idea to buy a Kazakh wine for our son's future 21st birthday.
Well, last night, we finally opened up this bottle of wine and had a big toast to him and his birthday. It was bittersweet, and I could see my husband's eyes water when he told our son a sweet story about his adoption story.
I'm secretly happy that we could celebrate his milestone birthday with him. We feel so lucky to have this time with him and his sister. Normally the two of them are off doing their own things. But, since March of last year, they have stayed home and quarantined with us.
I'm making an effort to make the most of birthdays and holidays during these tough days. And last night was the best night ever!
Speaking of holidays, I'm still obsessing over Valentine's Day decor and projects over here. So let's get this party started!
---
THIS WEEK'S INSPIRATION – Valentines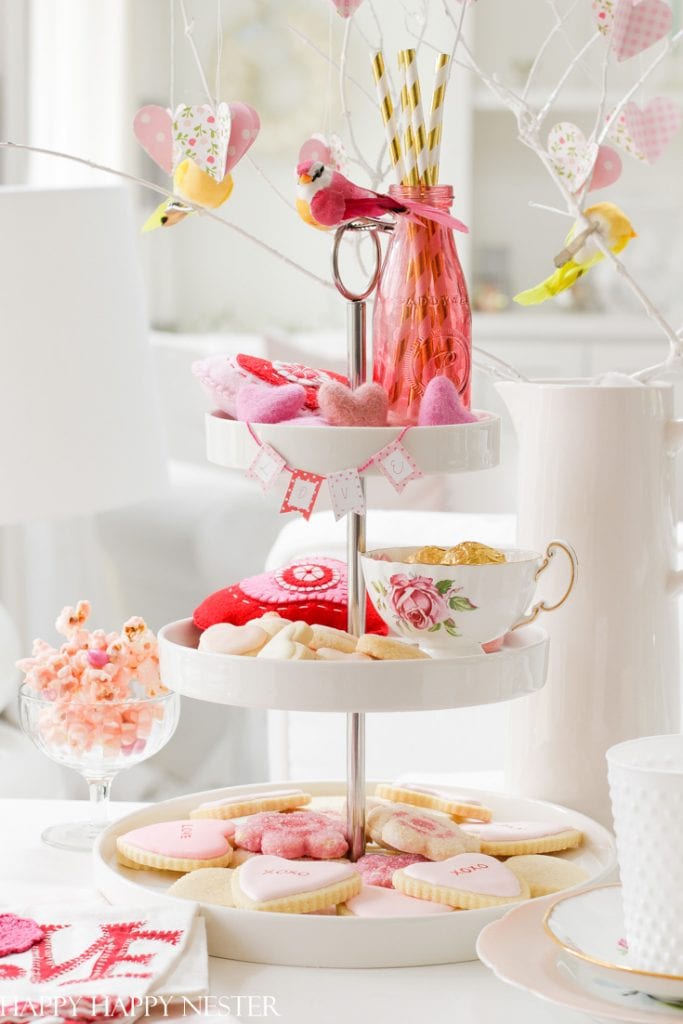 Take out and dust off your tray and let's get busy styling a cute Valentine's vignette. Create a fun holiday dessert tray for your family this year. Learn about this DIY Valentine's decor post.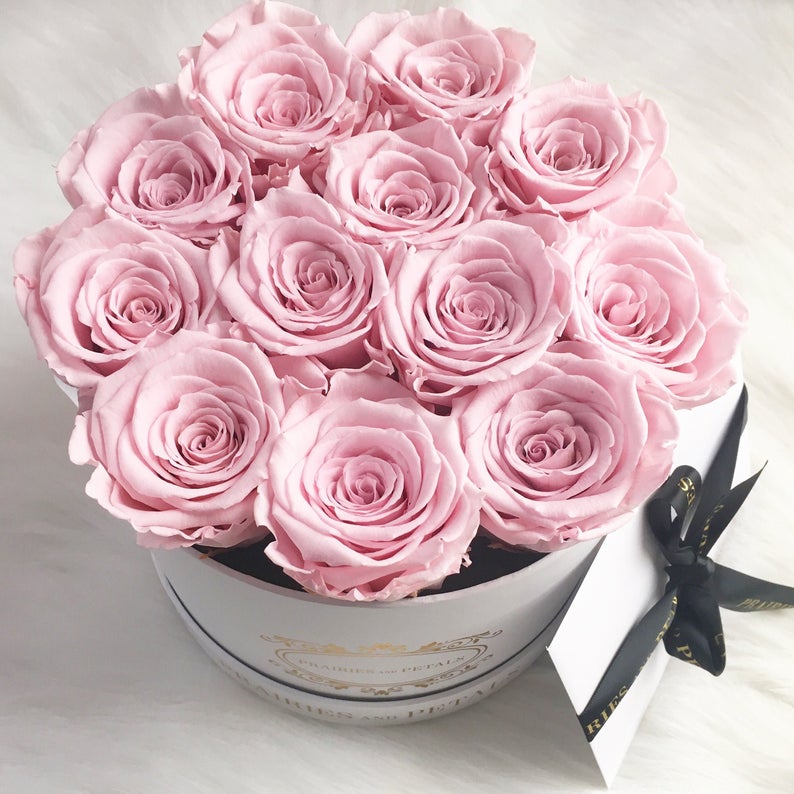 I found 17 Best Valentine's Day Gifts over on Etsy. I searched high and low to find some unique and cool gift items. These roses are part of the list, and they are delivered every month for a whole year. It is such a fabulous gift idea for someone who loves flowers!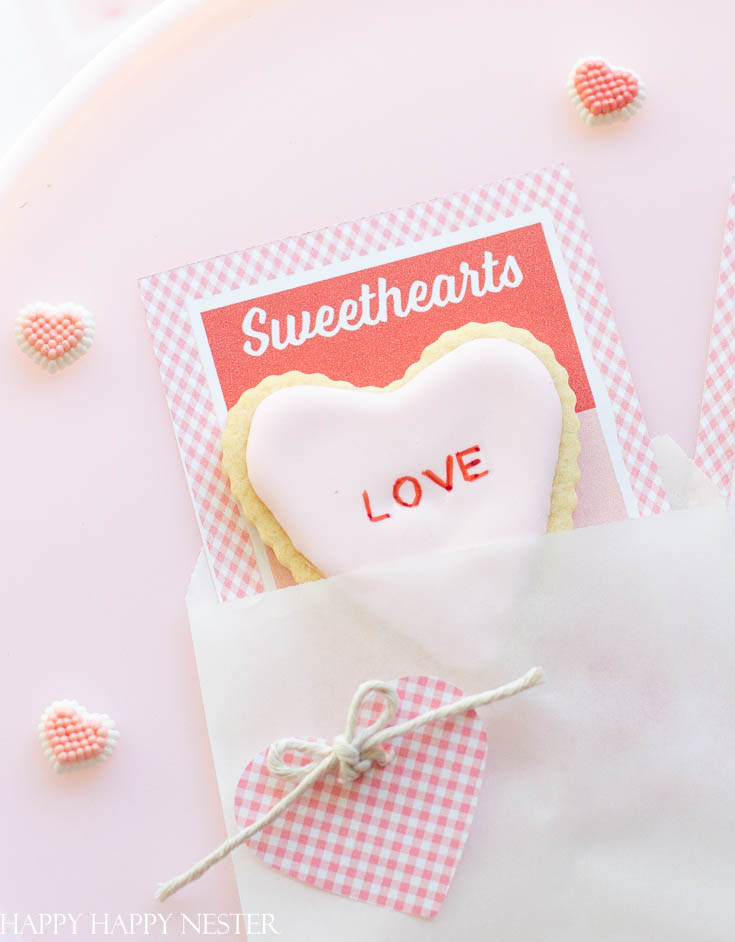 Create this retro Valentine's Day Card cookie. I love that this project is a cute card and a treat all in one. You can download this free printable right on this blog post.
---
MY FAVORITE THINGS – Valentines
*The following section contains affiliate links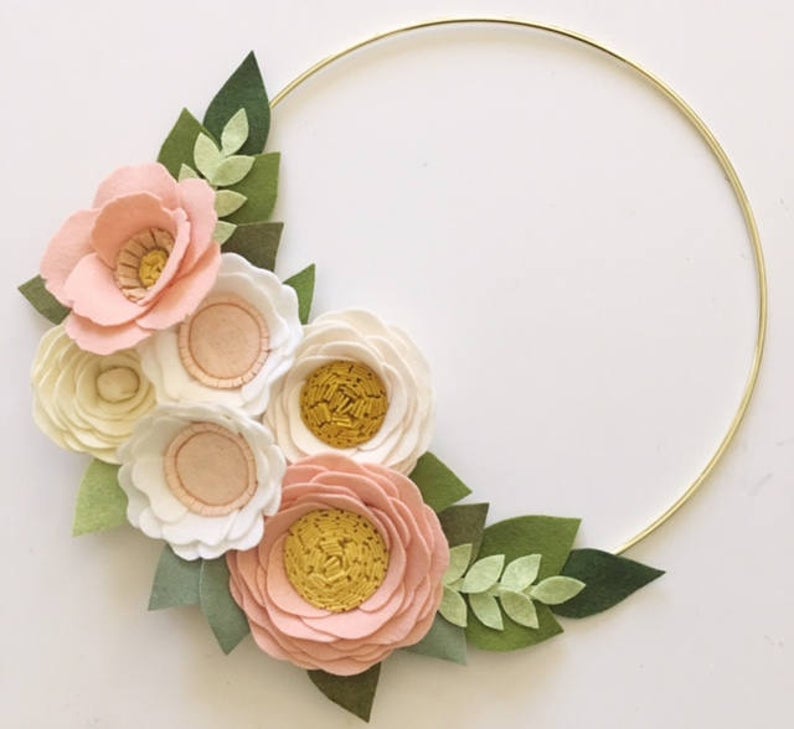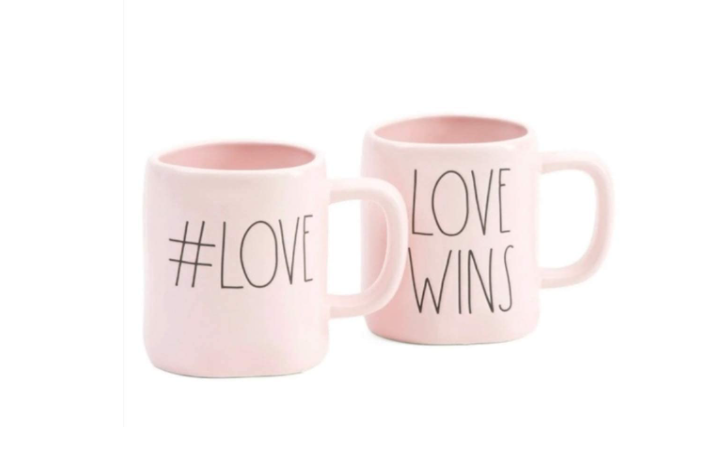 Rae Dunn Valentine's Day Mugs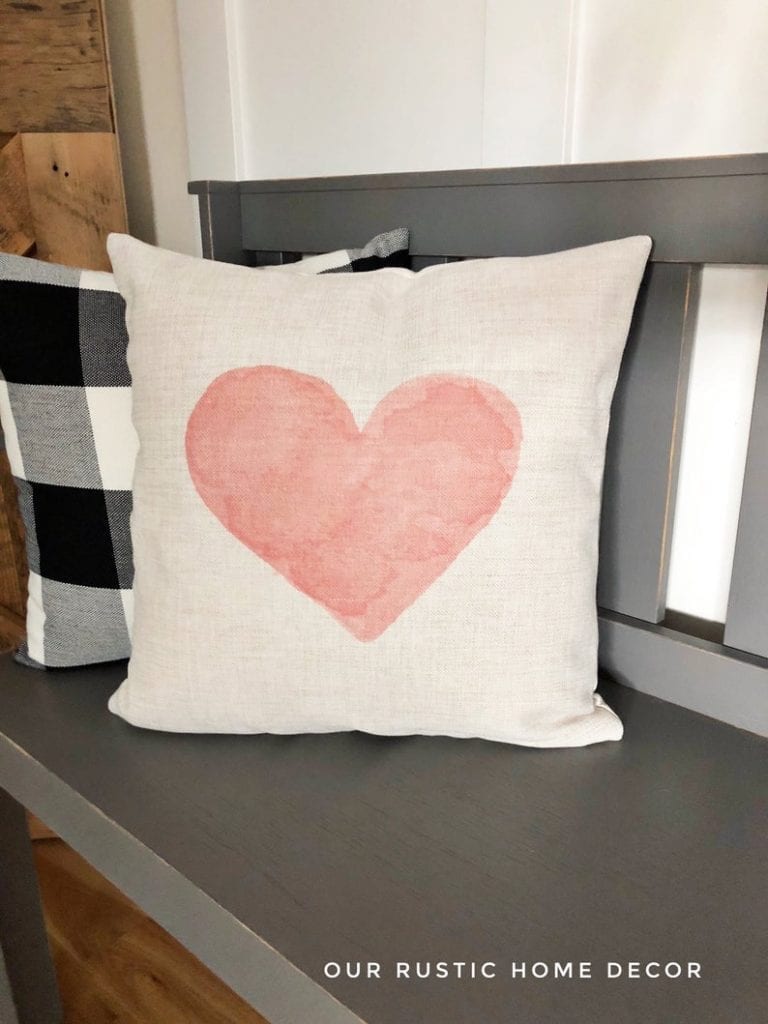 Our Rustic Home Decor's cute Heart Pillow
---
RECIPES FOR THE WEEK – Valentines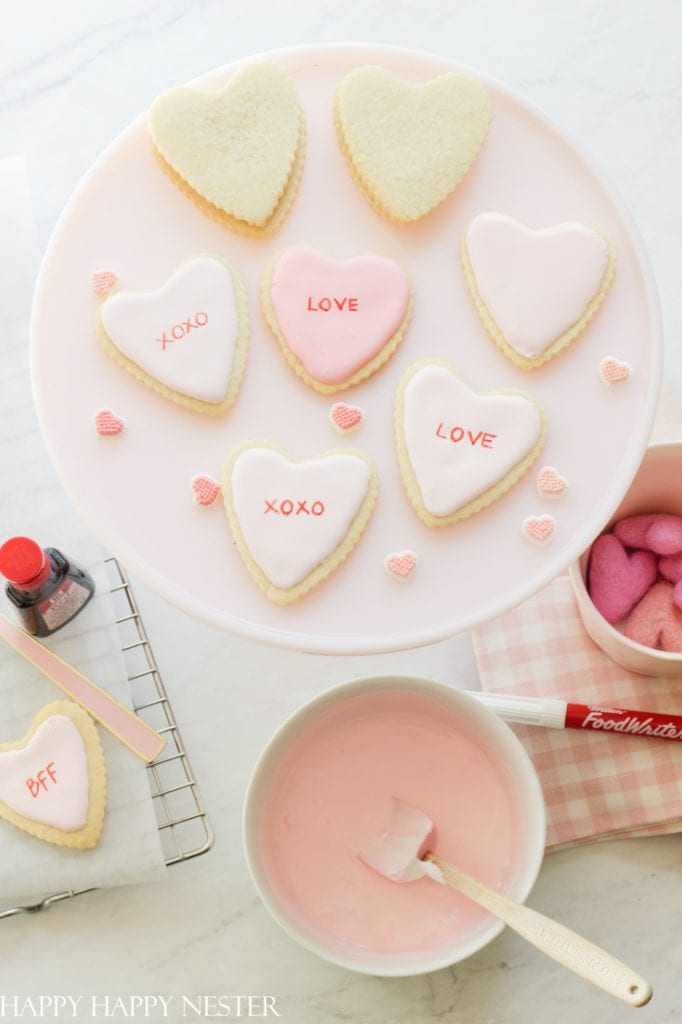 Do you love the iced sugar cookies but feel intimidated by the whole process? In this post, I show and share helpful tips on how to make and decorate ice cookies.
Well, a good royal icing recipe is probably key to your success. Also, I might mention a good sugar cookie recipe that keeps its shape is just as important. I feel you can't have one without the other.
Come on over for this recipe and DIY post.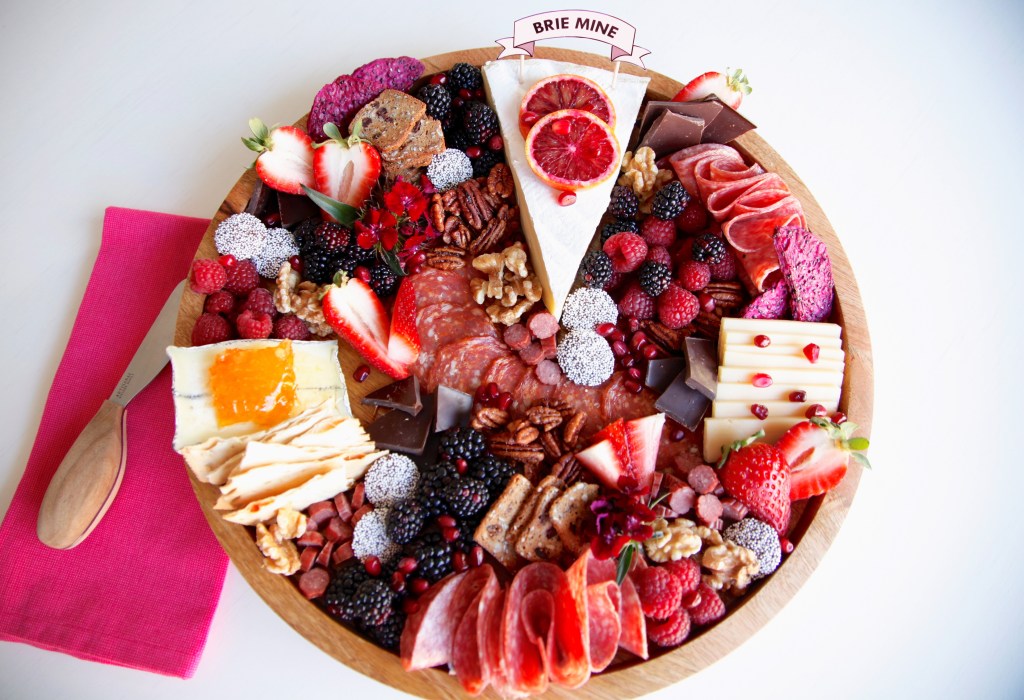 This scrumptious-looking cheese board from Shout and Loud Jillian looks so festive. I love that it has savory with a few sweets. Also, they are all things that my family loves to snack on. Oh yum.
I do have a fun charcuterie board too. So if you are interested, check out, How to Make a Delicious Charcuterie Board.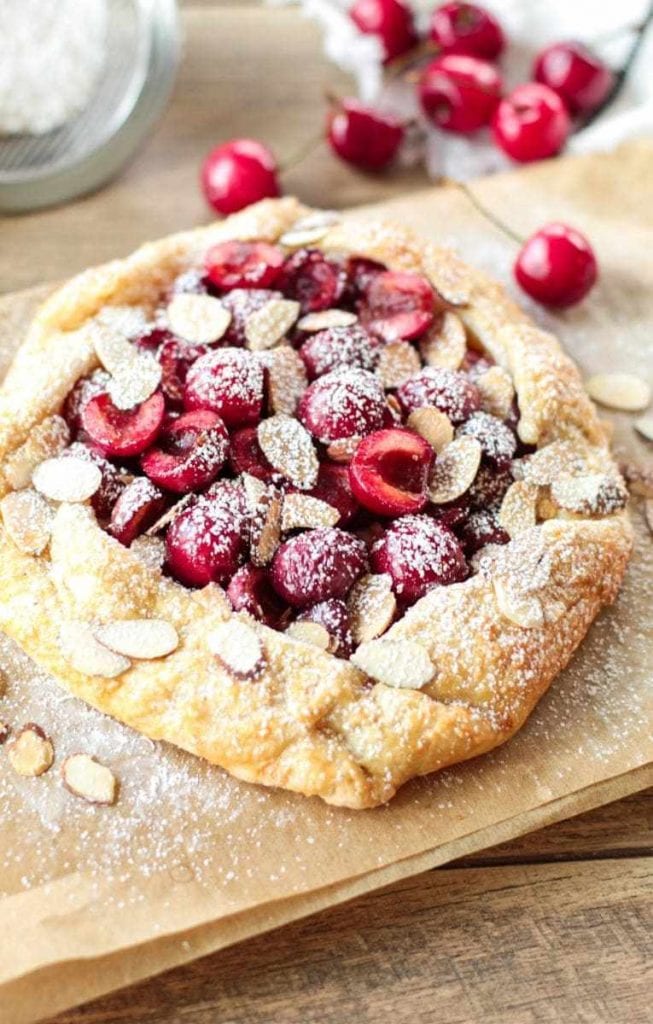 This yummy tart is from Erin of Butter and Bliss. It is somewhat like my Mini Apple Tart Recipe, but instead, it has cherries and an almond-like custard. It looks and sounds so delicious. I'm always amazed at how my tarts look before baking. The crust doesn't look all that great wrapped on top of the fruit, but then it comes out of the oven. It looks fabulous!
CRAFTS FOR THE WEEK – Valentines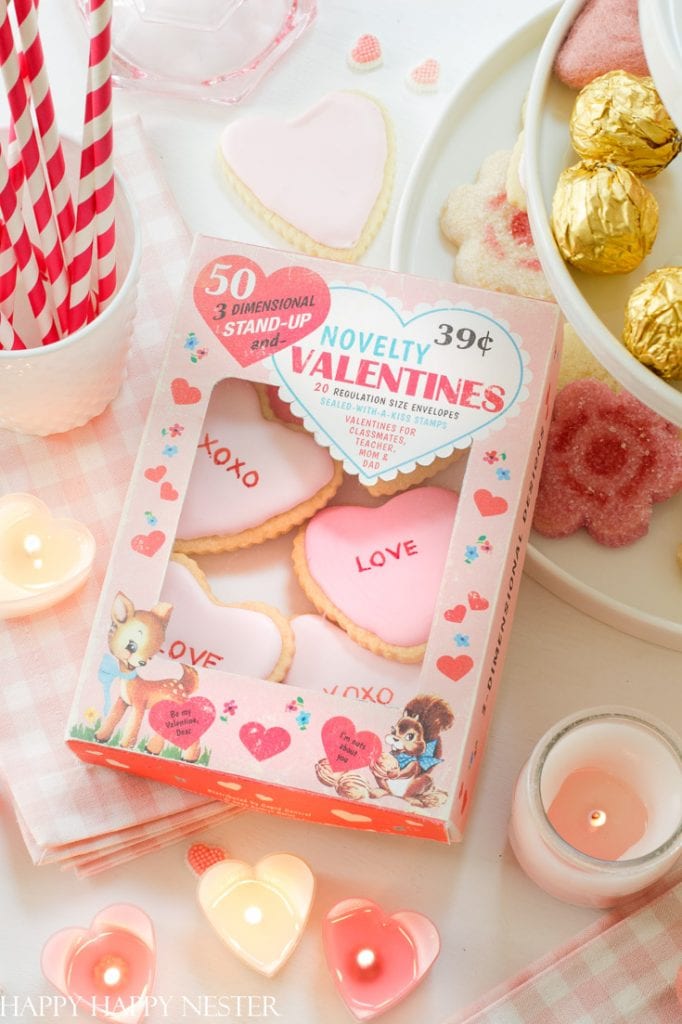 Want to give a friend some homemade cookies, and you need a fun Valentine's Gift Box? This cute vintage style printable is the perfect simple gift box to create.
Come on over to find out how to print out this vintage-style box on your home printer!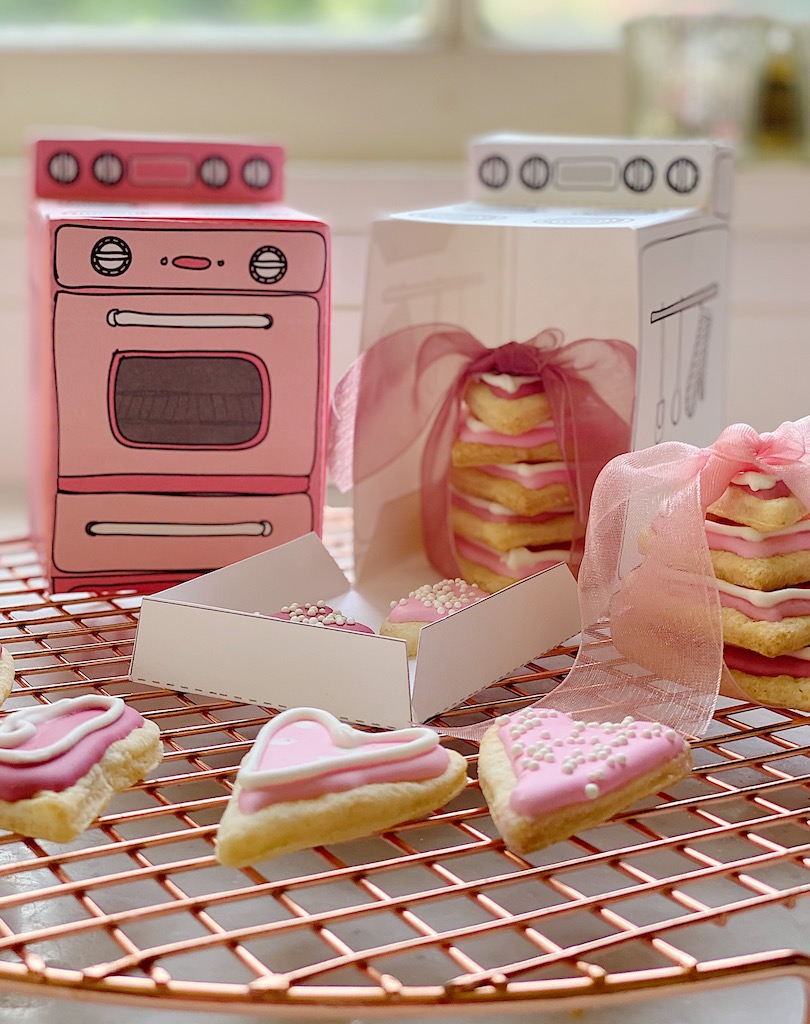 PAPER OVEN COOKIE CONTAINER DIY
This has got to be the cutest container for cookies. My friend Leslie from My 100 Year Old Home found the containers and shares them on her latest Valentine's Day post.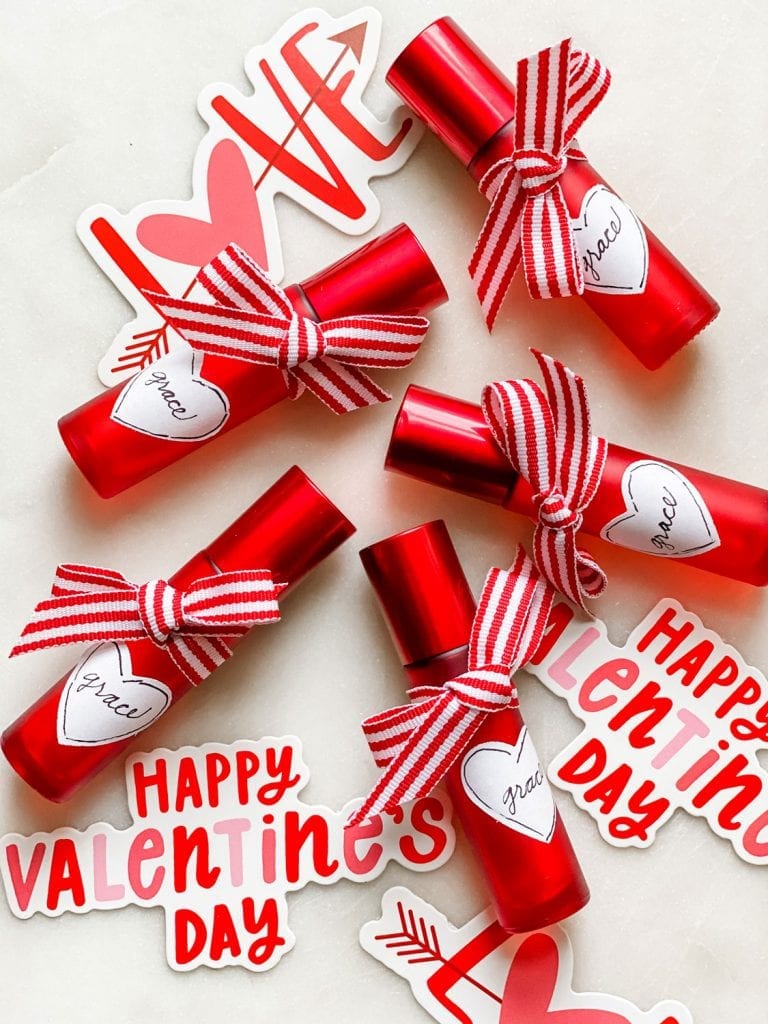 I love these Valentine's Day perfume gifts that my friend Annie from Most Lovely Things made with her oils. The containers that she placed them in are perfect for Valentine's Day!
---
HOME TIPS FROM JANINE – Winter Decorating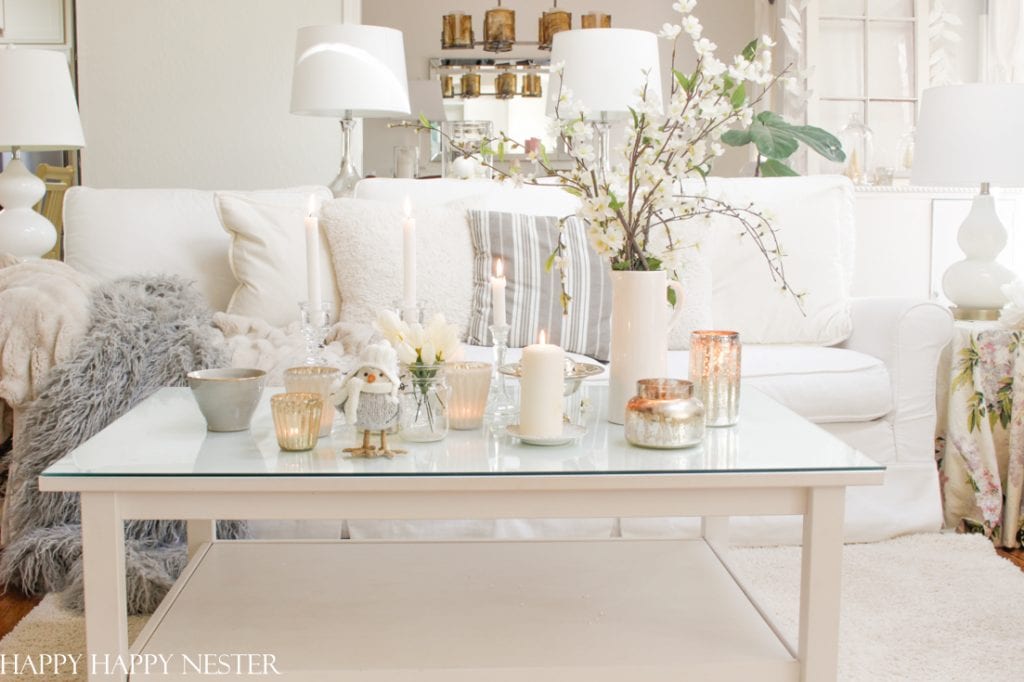 I usually don't decorate our home for winter. I usually jump from the holidays to Valentine's to Spring! But this winter, I made a fun detour, and I'm loving it. Our winter living is mostly white, gray, and little touches of pink.
You can read how I styled our current living winter decor.
White is my go-to color, and then I layer one to two other colors on top. It is fresh and versatile.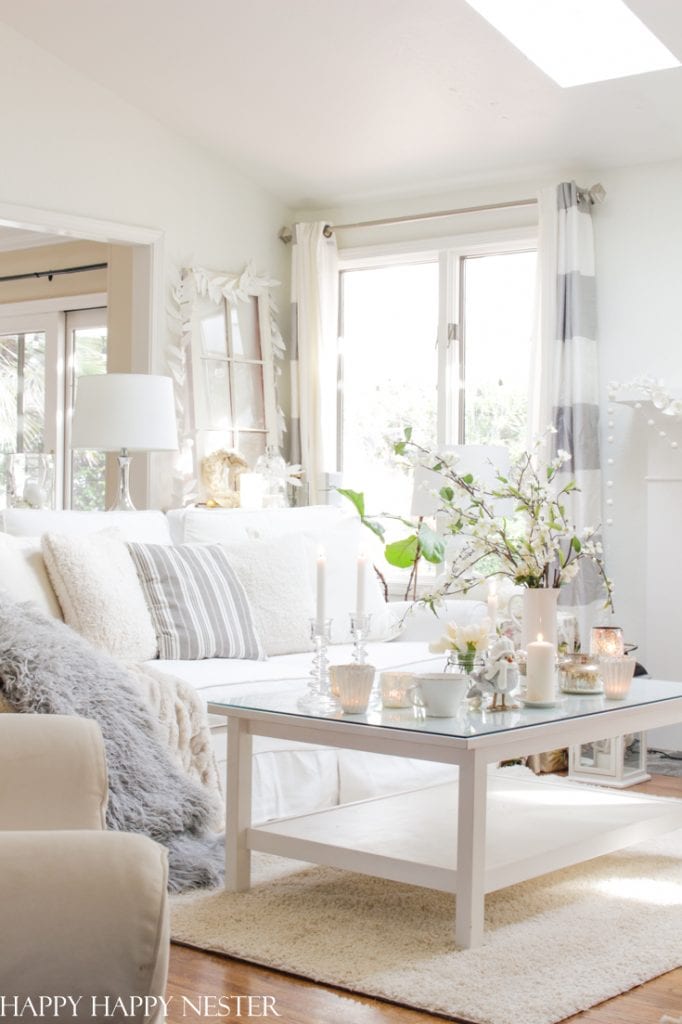 You are probably wondering how I keep my sofa clean. Well, the answer, my friend, is faux fur throws and more throws! We place them on the sofa before relaxing for the evening. They are soft and comfy, and they have saved my sofa from stains. Also, you can read about my slipcover sofa and how much I love it! I pop the slipcovers in our washing machine, and they come out looking brand new!
By the way, I clean our rugs every summer. Yes, I save money and clean it myself! I actually took this rug outside onto our patio and cleaned it with my little Litte Green Machine rug cleaner. Then, I draped it over four metal chairs to dry it, and it was done by the end of the day. I always clean the rugs on a hot summer day!
---
Thanks for the Saturday chitchat on DIY Valentine's Decor. I hope you enjoyed hanging out with me!
Have a lovely weekend!
Cheers,

IN CASE YOU MISSED IT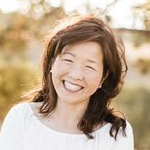 Latest posts by Janine Waite
(see all)