I found 17 Best Valentine's Day Gifts over on Etsy. I searched high and low to find some unique and cool gift items.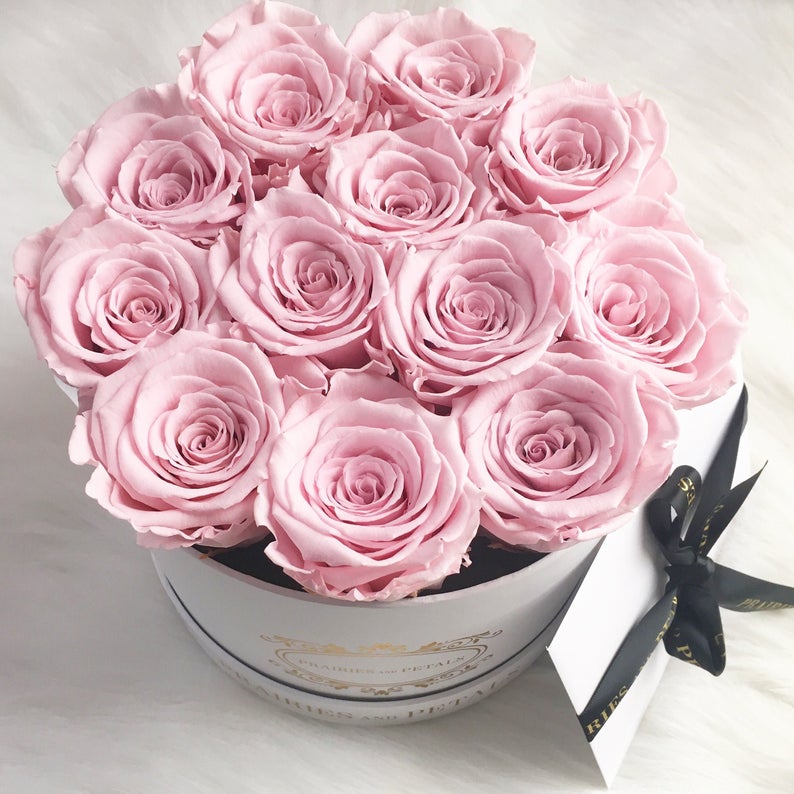 Valentine's Day is just a few days away, so I thought I better share these so you have enough time to plan and order. There are so many talented women and men over on Etsy, and it is always fun to find great products for you!
It's been quite a week so far, and I'm super surprised that I could write to posts for today. So, if you have some extra time, check out my latest Valentine's Day projects.
Also, make sure to catch up on the recent Boutique of the Week posts:
Well, ok here we go!
Let's Take a Peek at these Valentine's Day Gifts!
*The following post contains affiliate links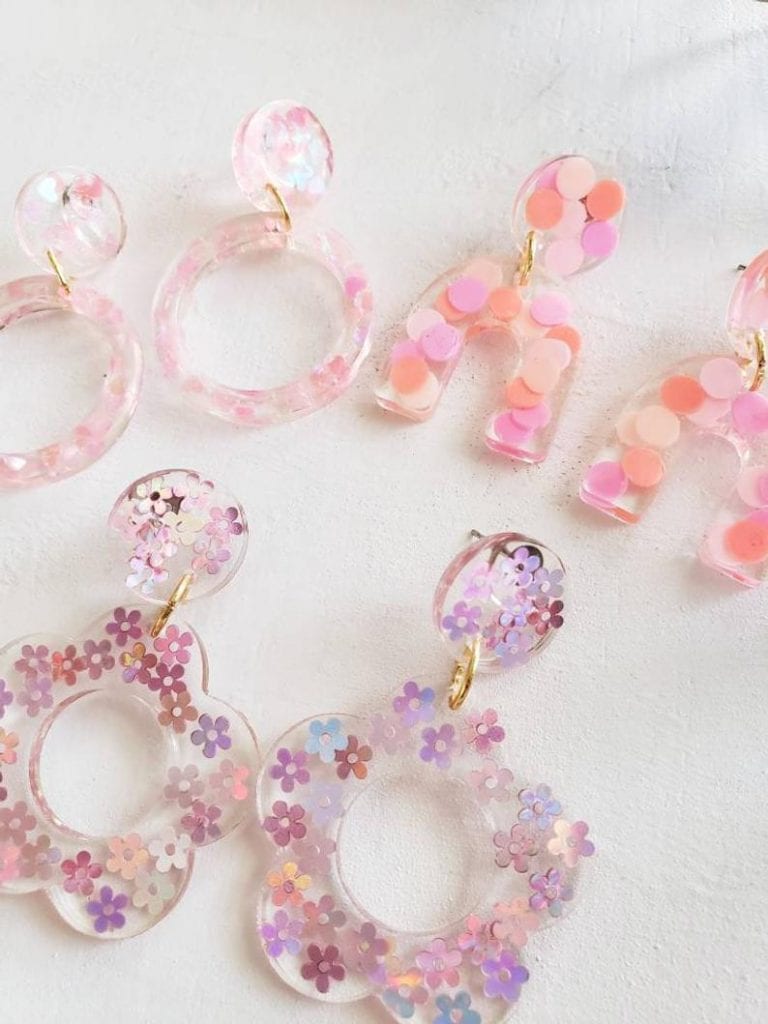 Galentine's Day Confetti Earrings
These dainty confetti earrings are so unique and fun! Buy them for yourself or a best friend.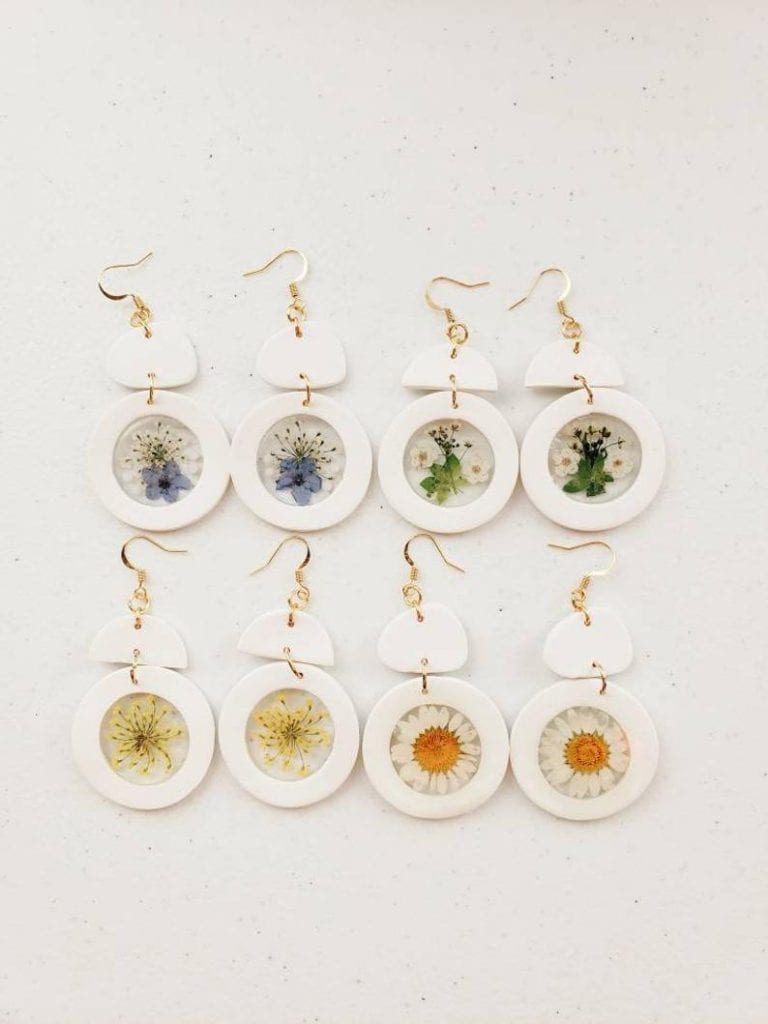 Fun Earrings With Real Flowers
These modern and fun earrings are sure to elevate your day to day look with instant light weight style.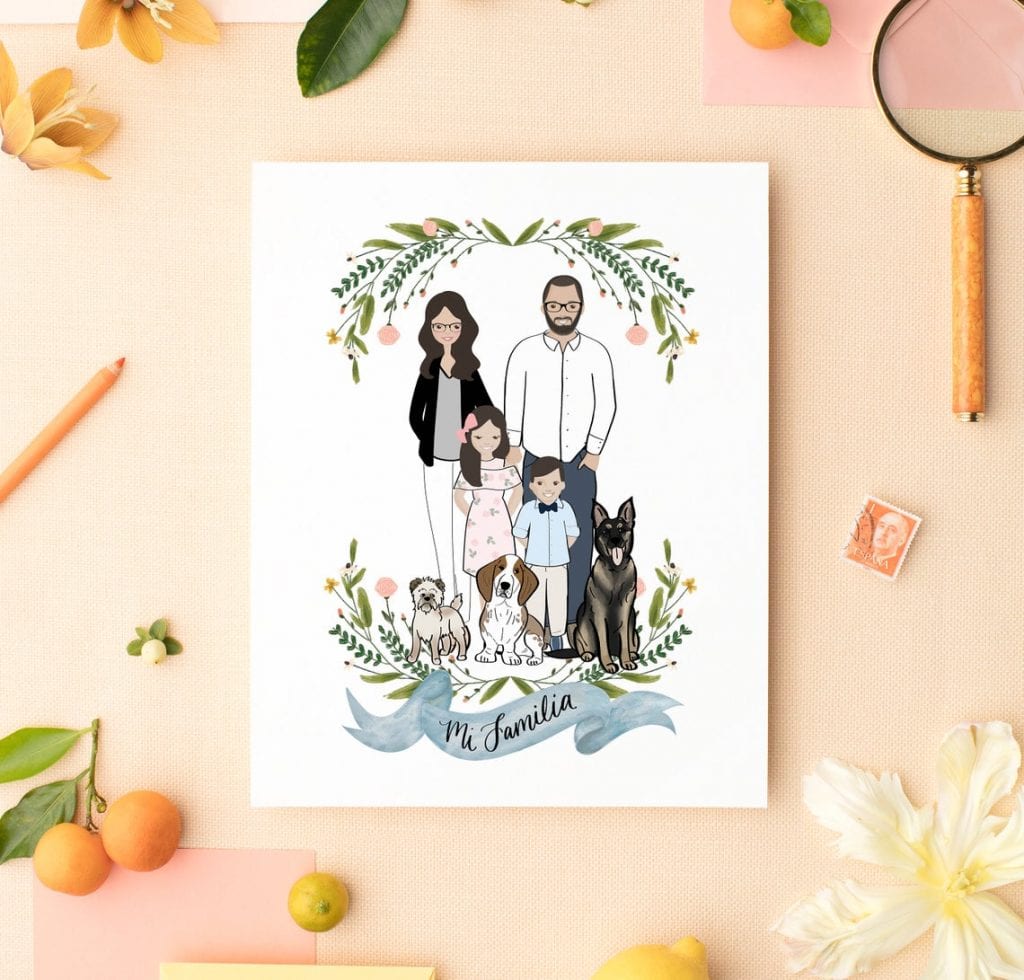 A timeless keepsake that will be a conversation piece wherever it's placed! These custom portraits are drawn individually to capture the unique characteristics of each member of your family. For this portrait, a couple is framed by delicate floral branches (you can add in your pets, too!), with a banner featuring hand-lettered calligraphy below it. Every inch of this design is 100% unique to you.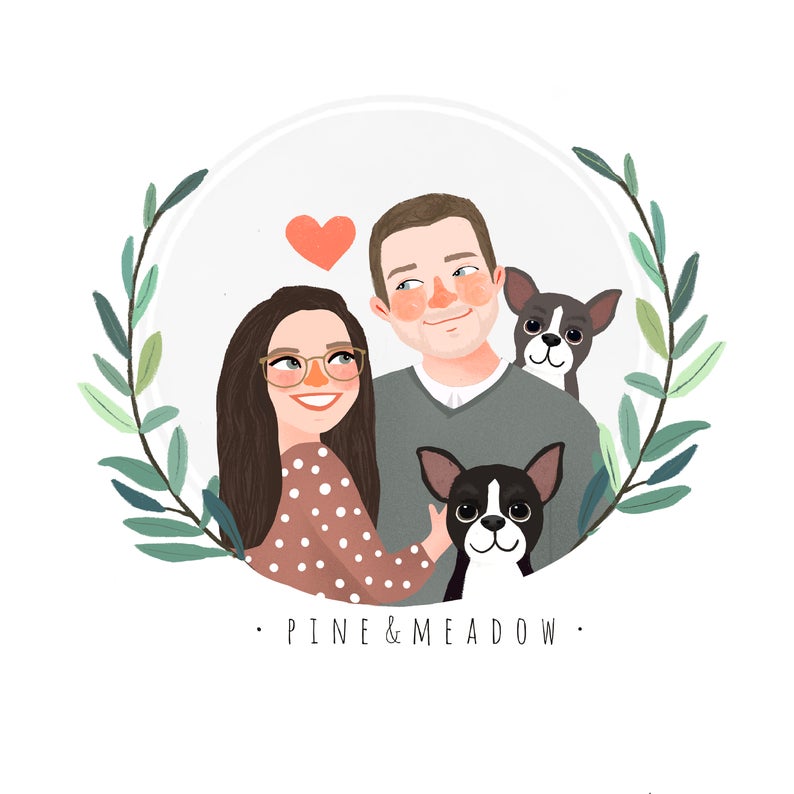 Are you looking for an amazing gift for your beloved one or your friends? Ask and you shall receive!!
These custom portraits are drawn individually to capture your loved one and/or your friends' unique characteristics. Every brushstroke of these designs is 100% unique to you.
If you want to follow her on Instagram here is her account!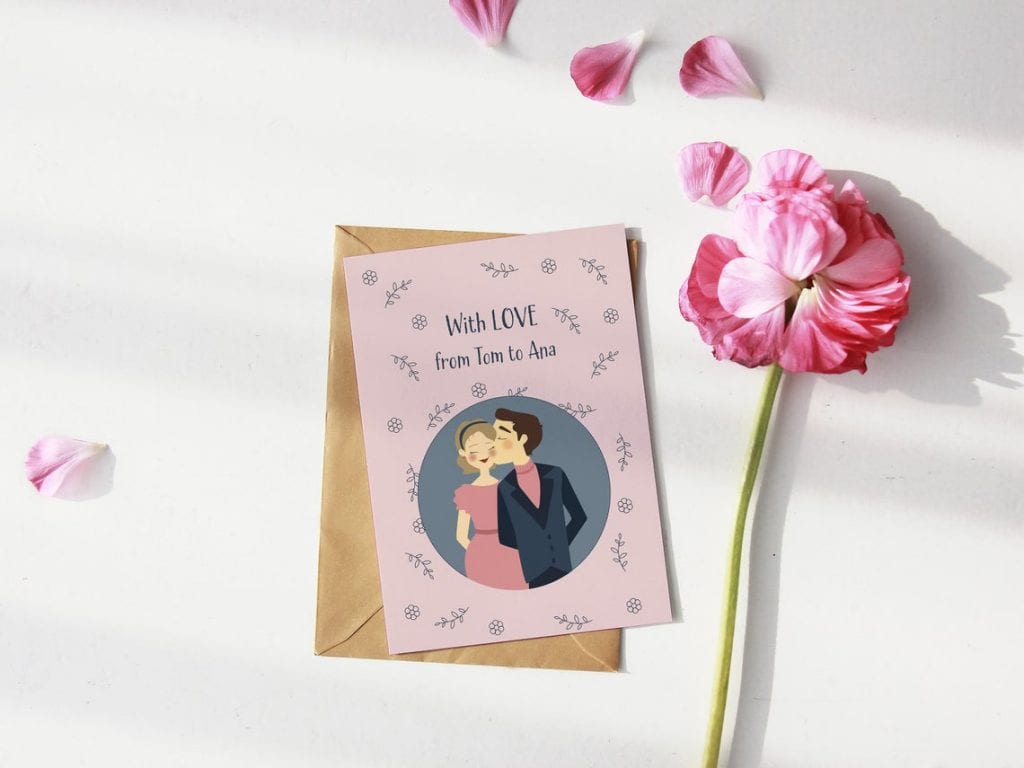 This super cute Valentine's day card can include 1-4 characters. This includes people and pets.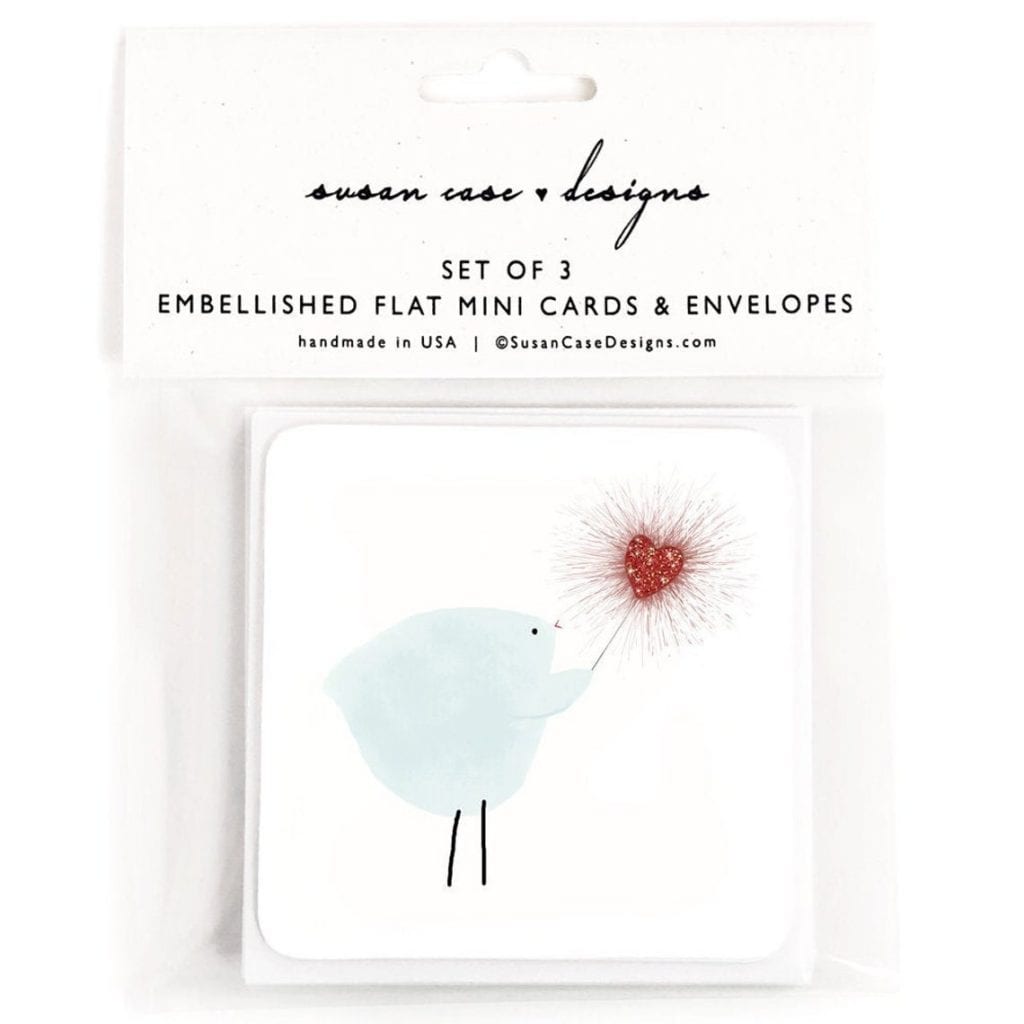 This set of Valentine's Day gift enclosures come 3 to a package and include white envelopes that seal. They are embellished with glitter and add the perfect touch for Valentine's Day gifts. Since these are not just for Valentine's Day, they are super cute to slip into lunch boxes, briefcases, backpacks, a coat pocket, a car dashboard, and so much more!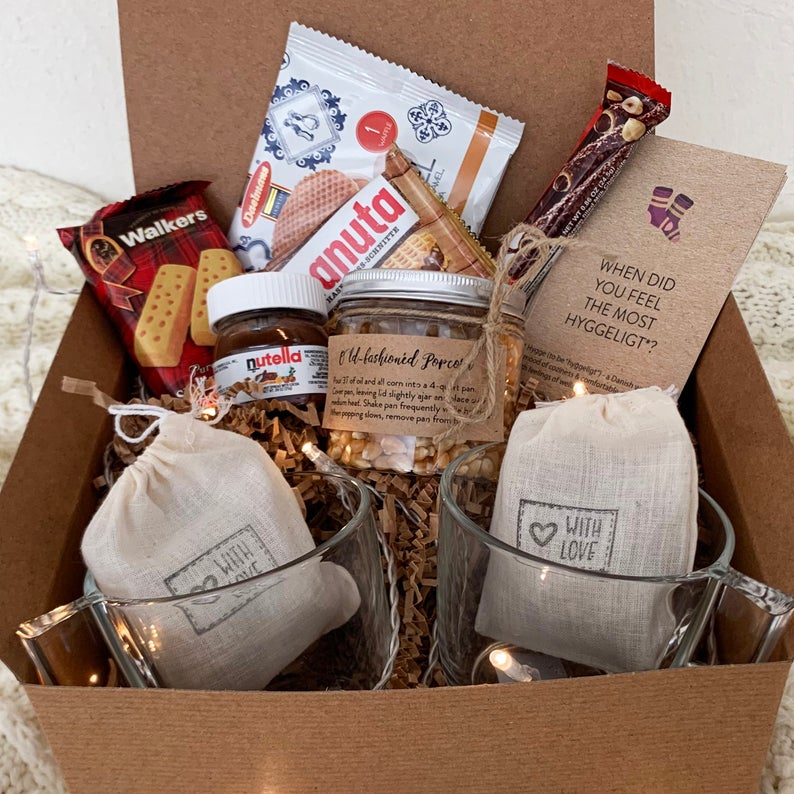 This cozy date night set has everything you need for one (or many) perfect night with your loved one. Life can be chaotic, but your date nights shouldn't be. Pour yourself some loose leaf tea, put a Stroop waffle on top of it and let the caramel melt… Date nights are all about spending quality time together while enjoying little things, whether enjoying a hot beverage with chocolate, popping popcorn old-fashioned way, or talking.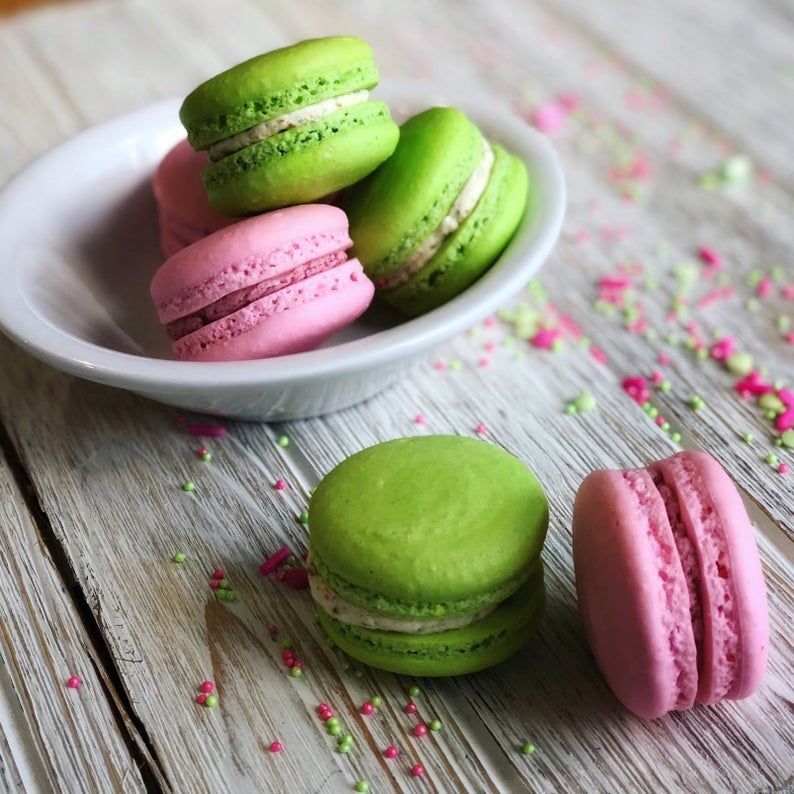 Finally, a French macaron that can be shipped to your door and tastes like it came straight from Paris. Each macaron is beautifully handcrafted to order and filled with your buttercream flavor of choice. If you want to make your own macarons, make sure to check out my French Macaron Recipe.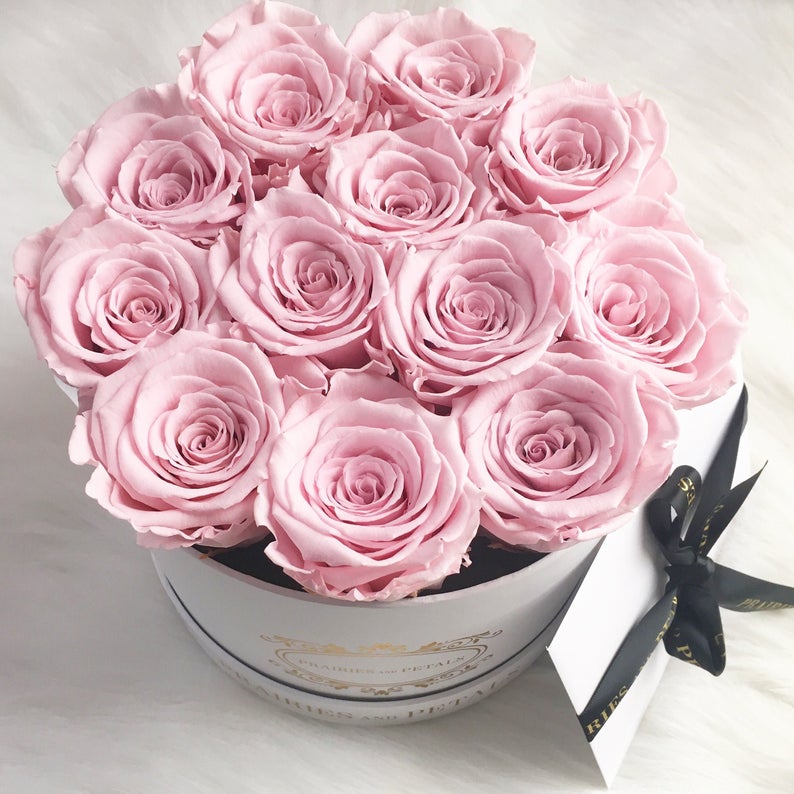 There's no better way to celebrate an occasion than with our Signature Collection! Our 12 rose arrangements are perfect for birthdays, anniversaries, Valentine's Day, Christmas, and the best way to remind someone how much they mean to you!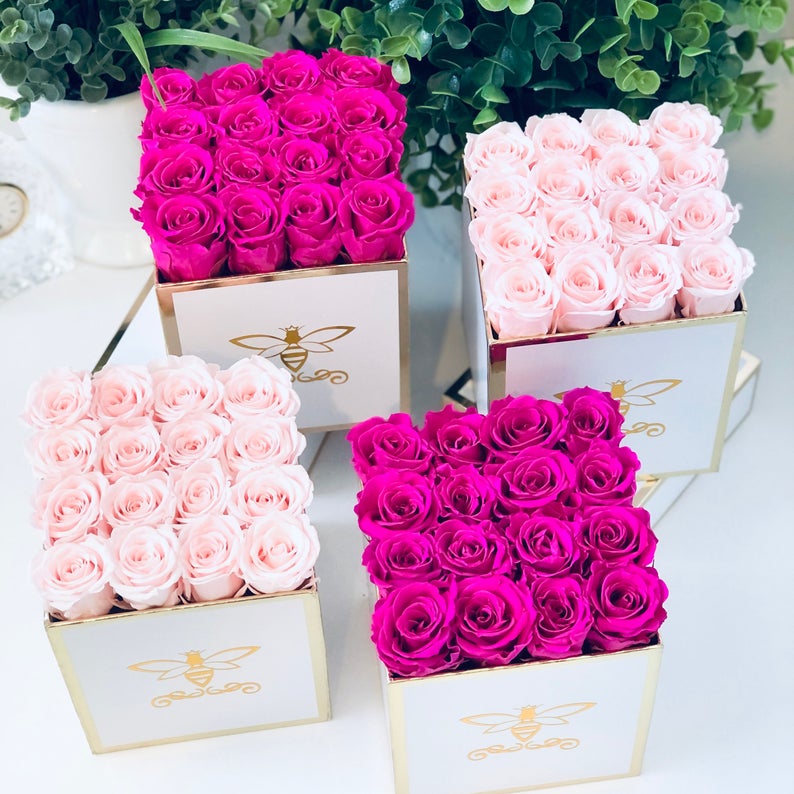 16 Small roses beautifully set in a personalized box. Perfect for any occasion, Weddings, Bridal Shower, Anniversary, Birthday, Christmas, Mother's Day, Graduation, Home Décor and Valentine's Day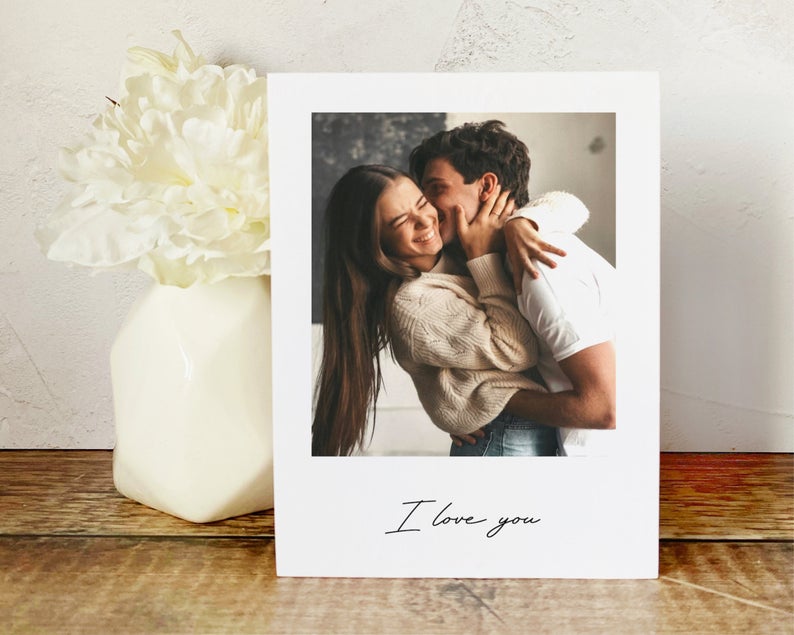 Beautiful Customized Wooden Photo
These beautiful Photo blocks are hand-cut and finished in high-quality pine, and personalized to your requirements.
Images are printed and adhered to the hand-cut and finished wooden block before being covered with a protective layer to keep them looking fresh for years to come.
They are for indoor use only and make a truly special gift.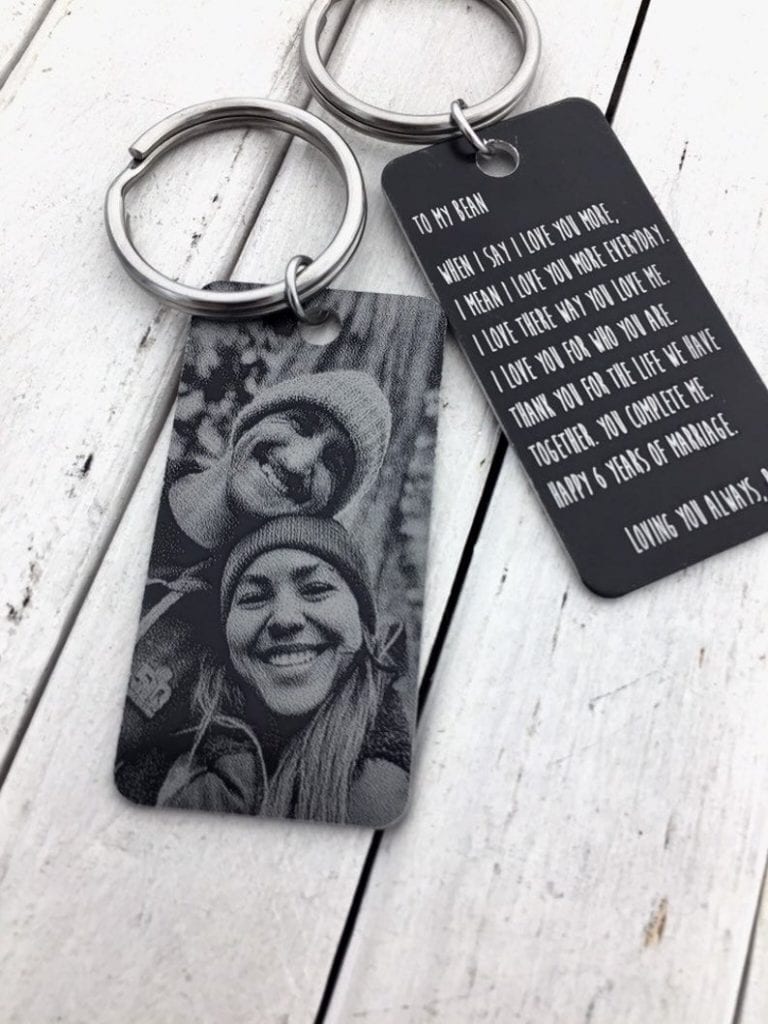 This is a gift that is equally exciting to give than receive for the one who has everything. An Ordinary Gift turned Extraordinary! Key chains add charm to everyday life, are easy to customize for each individual, and make the perfect gift for the "hard to buy for."
You can't get any more personal than using a loved one's handwriting. Keep their presence near and carry them with you always with a handwritten keychain—crisp, clean lines, beautifully engraved on a stainless steal oval.
Key Chains add charm to everyday life and are perfect for customizing for each individual.
Personalized Valentine's Day Mug
Send a cute virtual hug mug for Valentine's Day… a valentine 'hug in a mug' for you… personalized with your name(s) on the back. A sweet gift for your family & friends… sure to make them smile.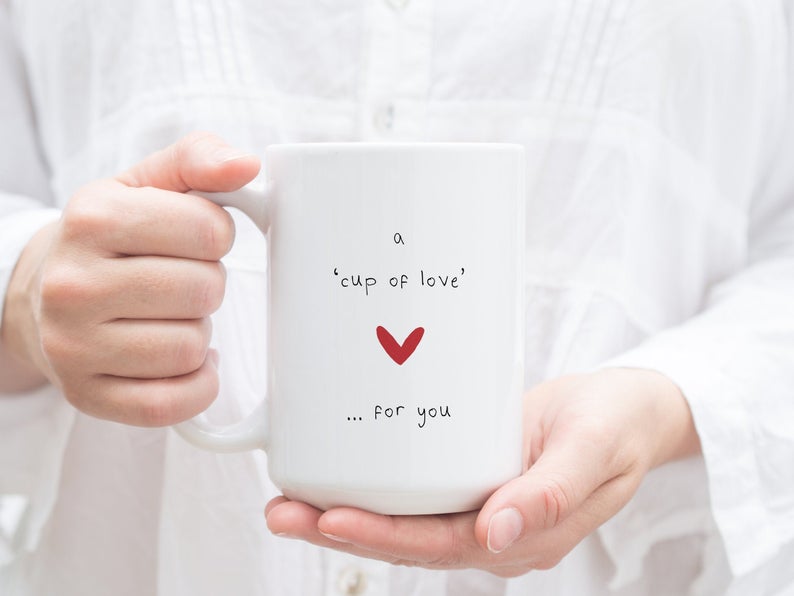 Let your friends and loved ones know they are loved and in your heart with this thoughtful, personalized gift… 'a cup of love for you'. A sweet gift for moms, dads, daughters, sons, friends… all your loved ones… this Valentine's Day.
One side is printed with 'a cup of love for you' with the little red heart, and the other side is personalized with your name(s). If you prefer only the 'xoxo and heart,' then enter that in the personalization box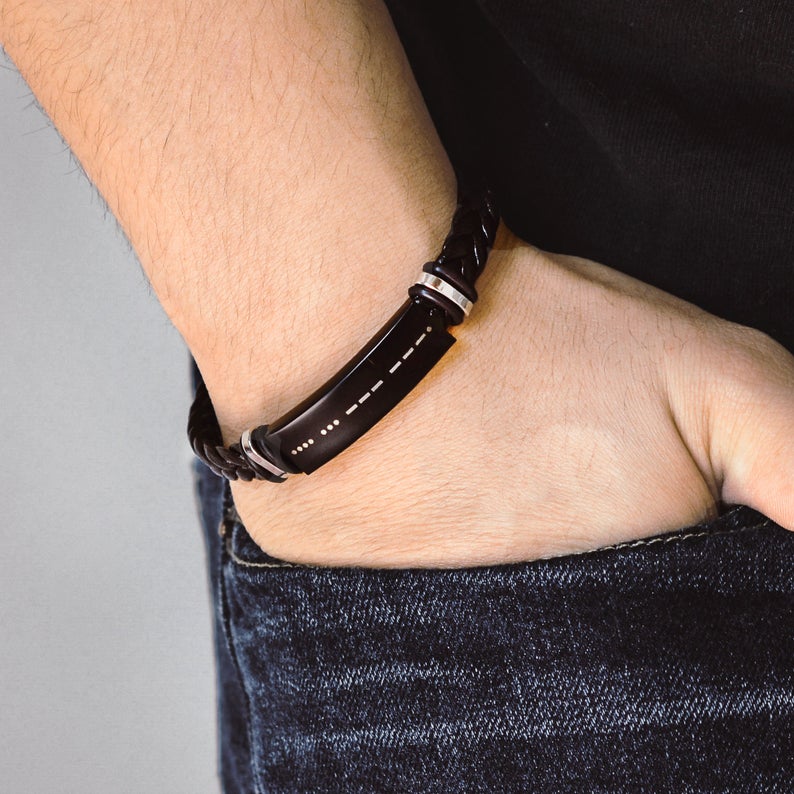 Customized Morse Code Bracelet
It can be a little tricky when it comes to men's jewelry. But don't fret as we found something that suits every man's style. It is sentimental — yet sophisticated and masculine. Engrave a special message in Morse code or words for a truly personal touch. He'll love the look and sentiments behind it!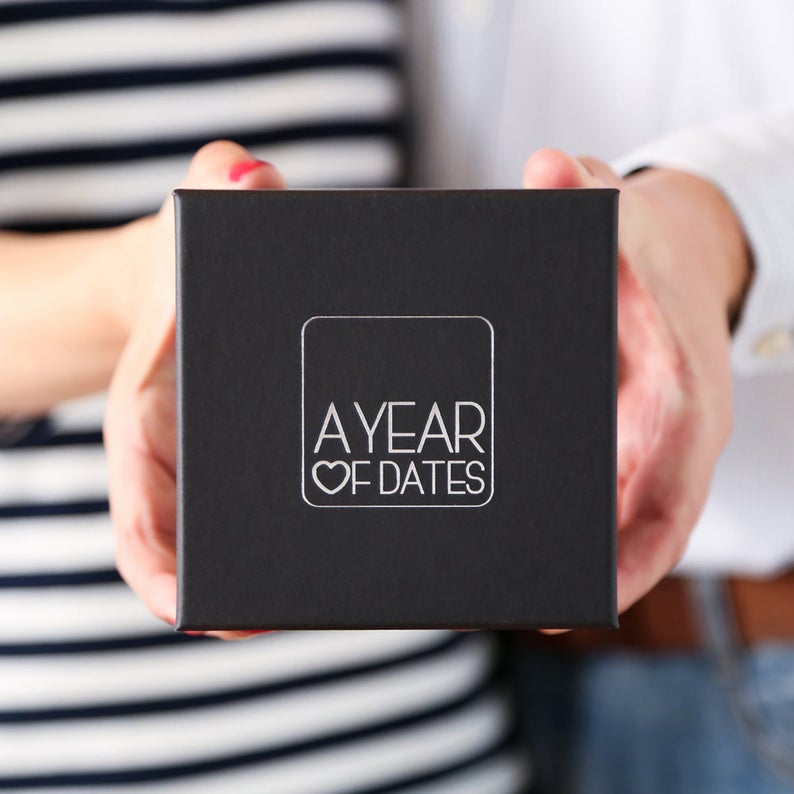 A box of dates is the perfect romantic Valentine's Day gift or first wedding anniversary present.
It's a box of date night ideas, containing 52 sealed envelopes, with 51 date ideas to help inspire a different date each week. The 52nd sealed envelope is deliberately empty and means a week off! Also included are 5 blank cards and unsealed envelopes so that couples can add-in date ideas unique to themselves. All date ideas are suitable for any couple, regardless of gender.
I especially love the illustrations! They would make great wedding gifts for a special couple. Well, I hope you like this post of Valentine's Day gifts.
Until next week's Boutique of the Week, have a fabulous day!
Cheers,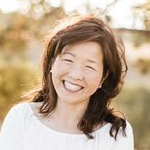 Latest posts by Janine Waite
(see all)