I'm embracing Valentine's Day Decorations this year! I love how with a few holiday accents, our homes will be all decked out with pink and red decor.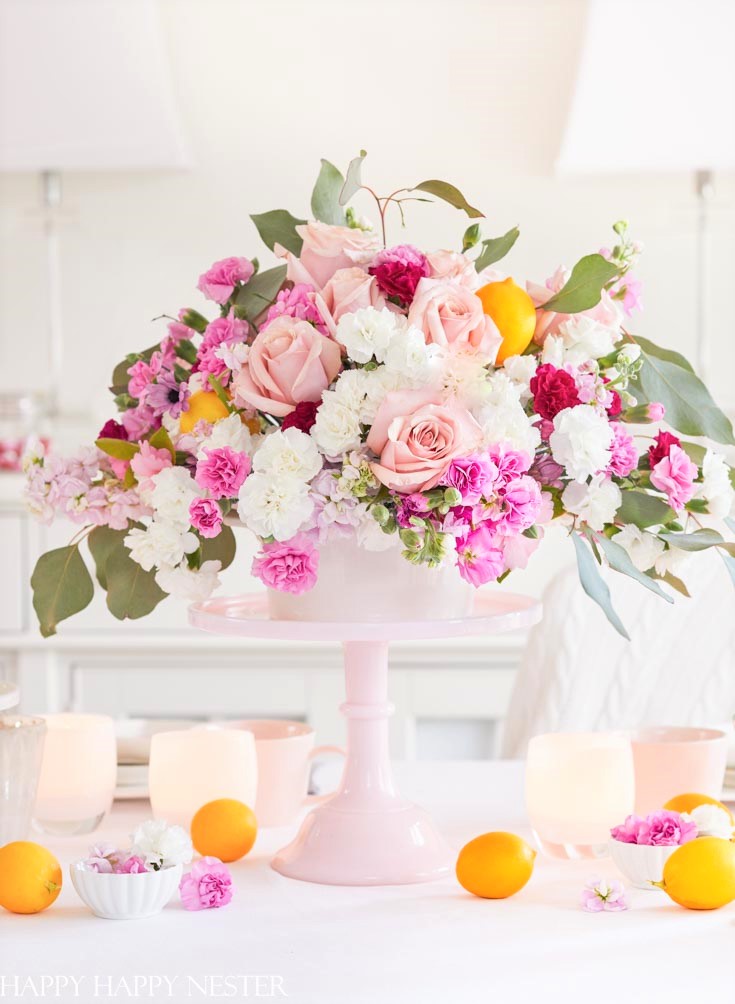 I am just starting to wrap my head around the new year. A cheerful and seasonal home is so comforting. And then I thought, I better highlight some Valentine's Day Decorations over here on the Boutique of the Week. Etsy and these boutiques aren't like Amazon Prime, where you can have things delivered the next day.
So, now is the time to order your decorations. In fact, I just placed a couple of orders for Valentine's decorations over the weekend, and I can't wait for them to arrive.
If you are wondering how to decorate for Valentines', here are a few ideas:
Mantels
Front Doors
Book Shelves
Kitchen Islands
Coffee Tables
Entryways
Front Porches
Maybe some of these holiday decorations will inspire you to fluff up your home.
Valentine's Day Decorations
*The following post contains affiliate links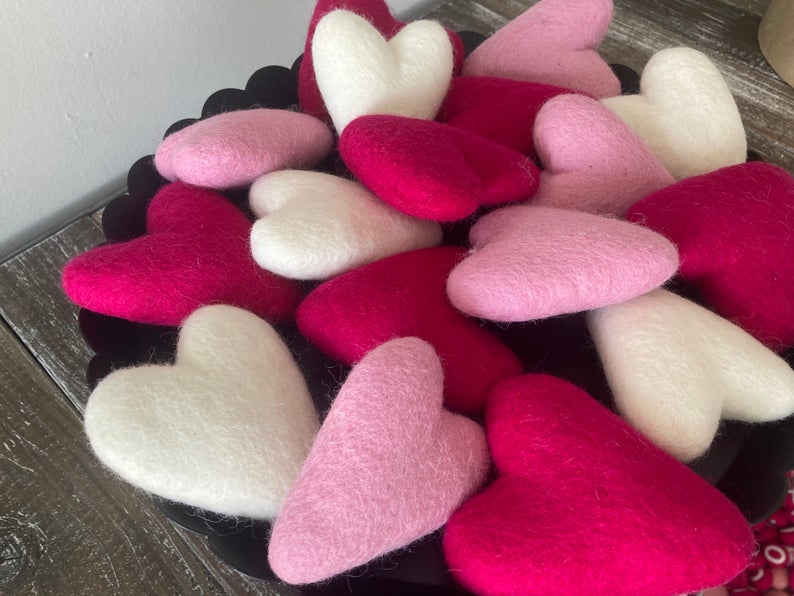 These soft felted Valentine's hearts are approximately 4 inches tall. Hand felted and XL!
Use them as vase filler to scatter your table until your tiered tray or add in your Valentine's mantel. I purchased them over the weekend, and it looks like they will be delivered a week later.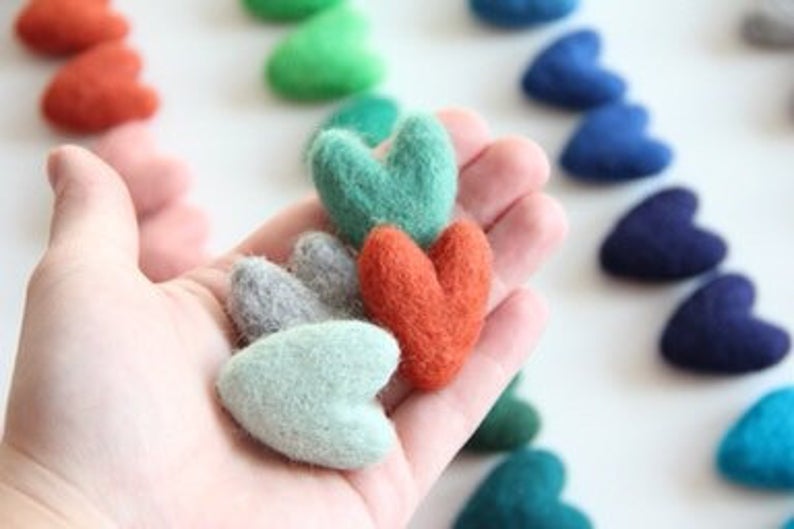 These 3-4 cm size hearts are so cute. Choose from a wide variety of colors to match your home's decor.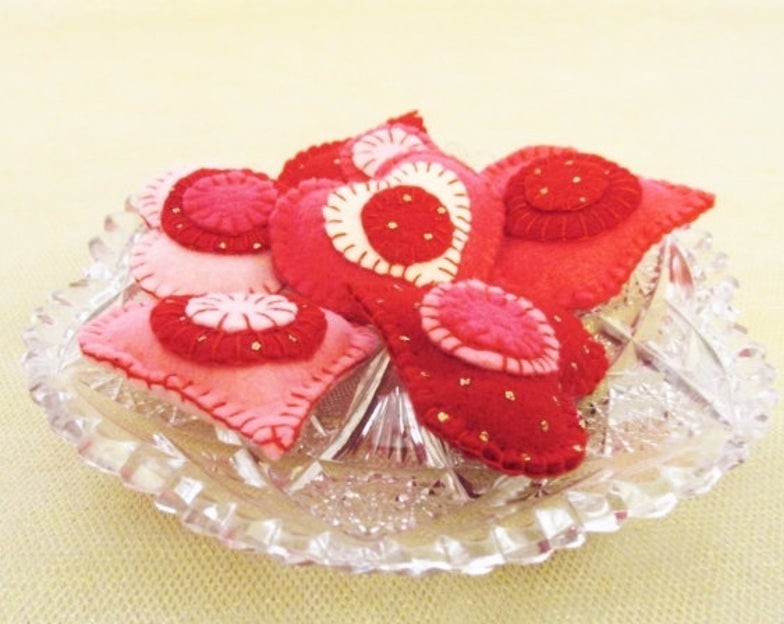 A set of three small felted heart bowl fillers will be perfect on the coffee table or anywhere for a touch of the holiday. Each little puffy heart has been hand embroidered with blanket stitches. Each set is different – however, the same colors are used in each set, and all are the same size.
I purchased these for a project, and it looks like it will take a week for them to arrive.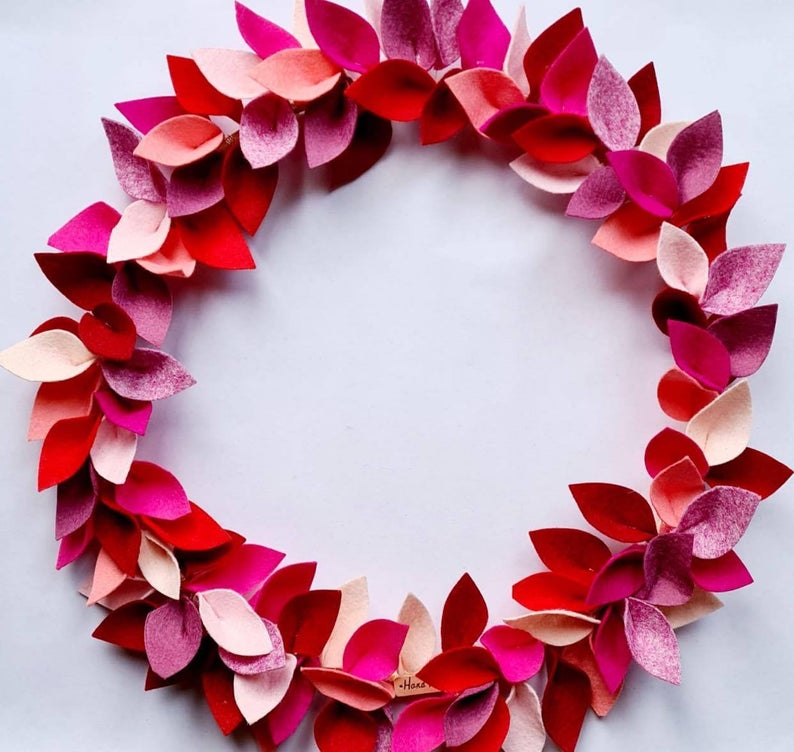 This handmade felt leaf wreath is simply beautiful! This is an embroidery hoop covered with an array of beautiful romantic colors, and we try to use up to 10 colors in these wreaths to create the perfect combination.
If you like this, I have an easy tutorial on making your own felt leaf wreath.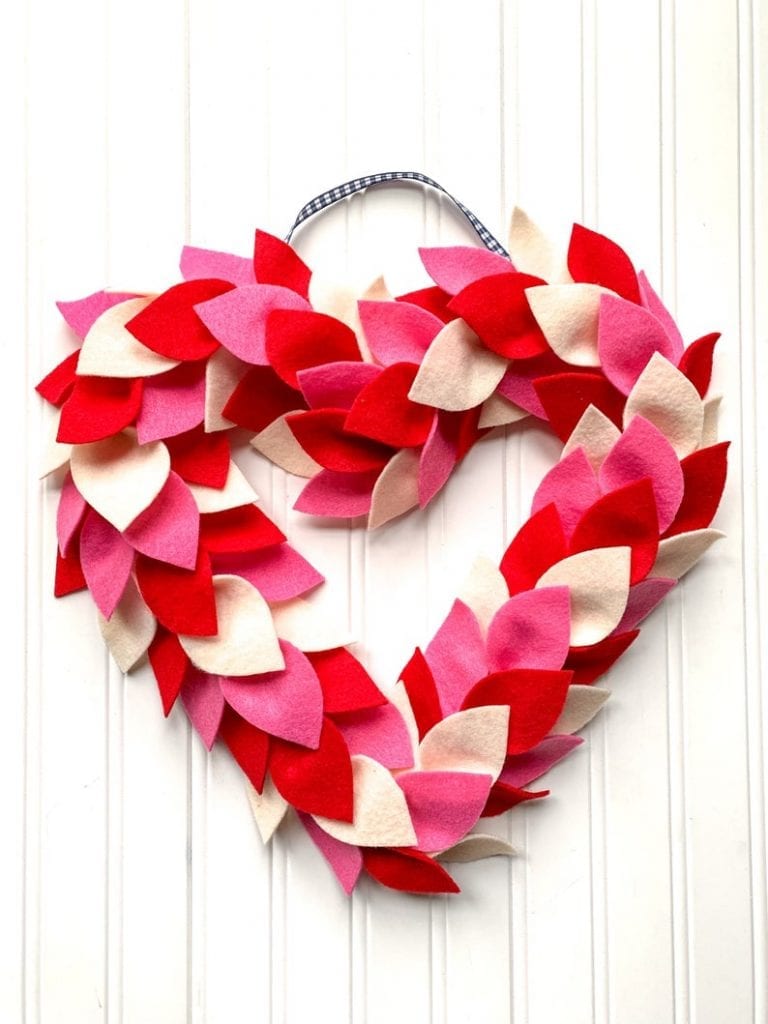 Valentine's Heart Shaped Wreath
Perfect for Valentine's Day, this festive wreath is designed with red, cream and candy pink felt and arranged in the shape of a heart. Hang it on your front door, display on an inside door, or add it to your Valentine's Day decor on a shelf or mantle.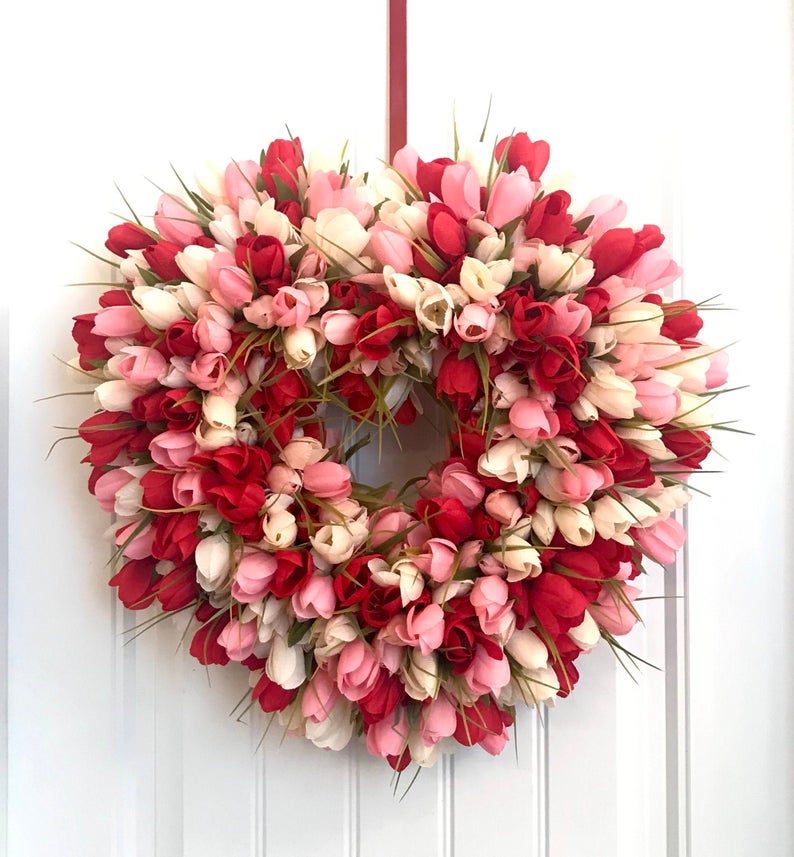 Pink, Red, and White Heart Tulip Wreath
This stunning Heart-Shaped Mini-Silk-Tulip Wreath appears to have tulips bursting off its base! It shouts Valentine's Day; It shouts Spring is coming; It shouts Love. Perfect for a Baby Girl's Room!
By the way, the shop owner says that if you order a wreath, it will arrive after Valentine's Day. If you want to make one, I have a great tulip wreath tutorial.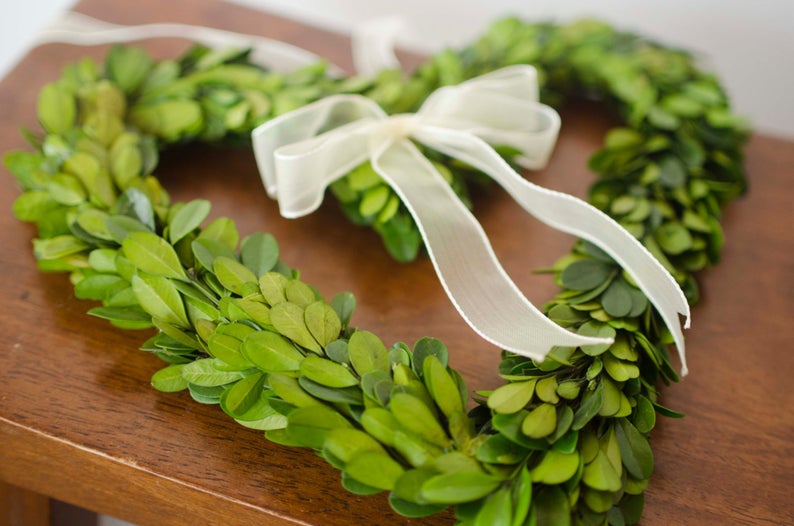 Made of preserved boxwood for longer-term use, these small hearts are perfect for weddings, Valentine's Day, or as a gift to a special person. Recommended for indoor use only.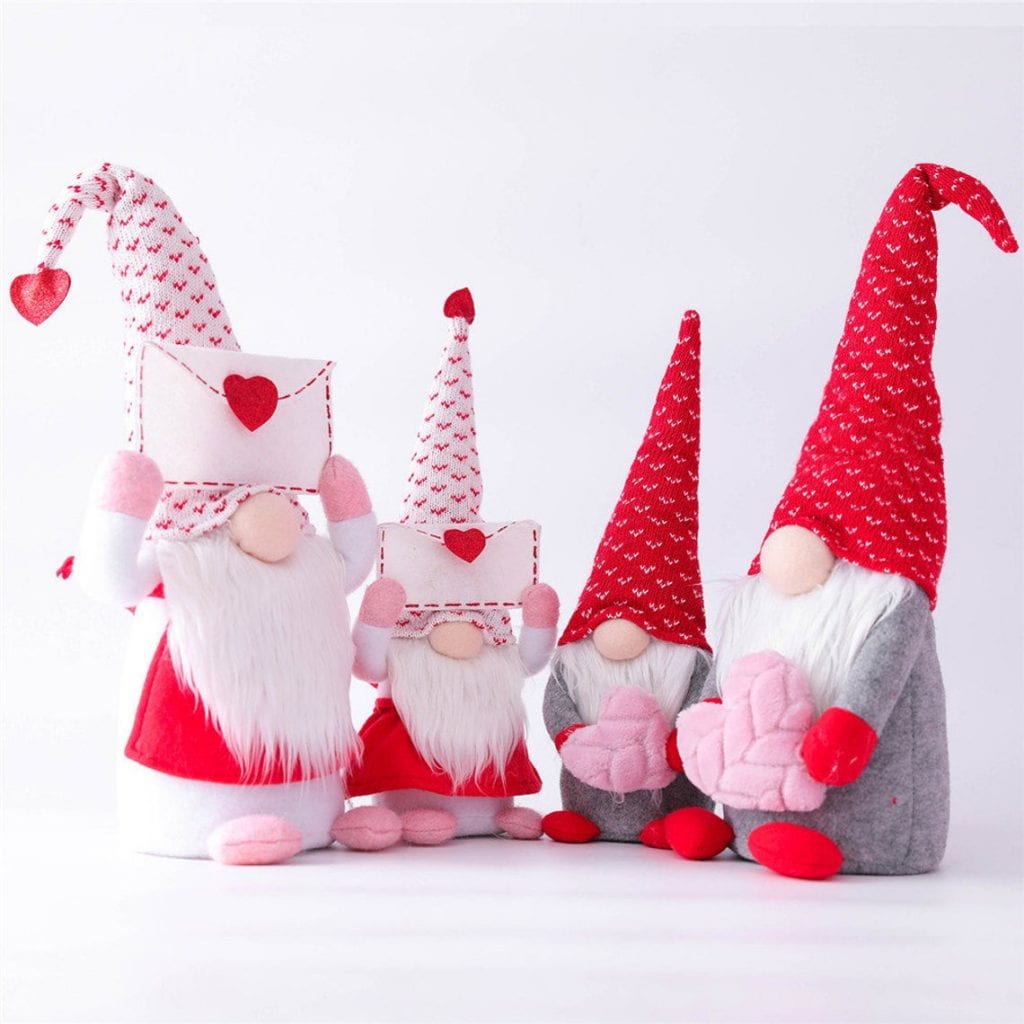 Mr. Gnome and Mrs. Gnome perfect for spreading Valentine's spirit, providing good luck. Gnome is excellent for spreading the traditional love spirit.
Valentine's Day Decorations – In folklore, the gnome brings good luck to families and is regarded as good luck. Add holiday charm to your Valentine's Day home decorations with these adorable Swedish tomtes. It is perfect to decorate your tiered tray, desk, table, sofa, bookcase, shelf, or a special place in your home.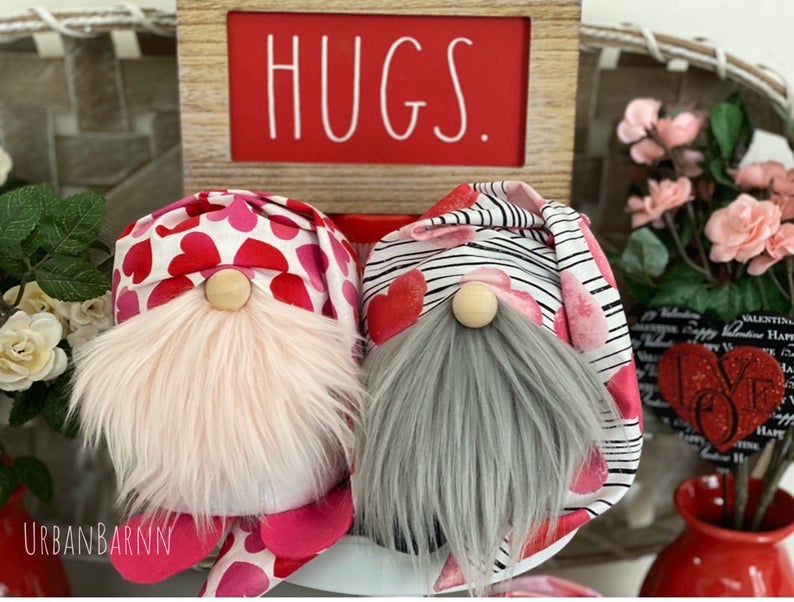 Slouchy Valentine's Day Gnomes
Gnomes are handmade with LOVE and will have slight variations. These cute gnomes have the cutest slouched hats, almost like a nightcap.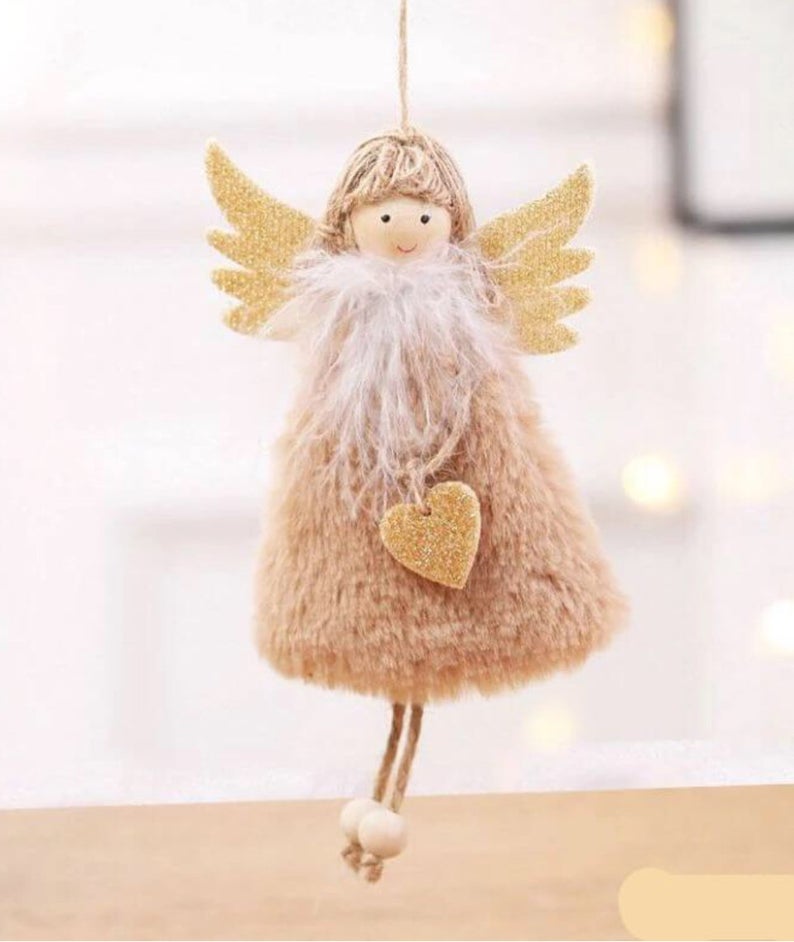 Valentine's Angels are perfect for any time of the year. Hang them from just about anywhere. They have white, pink, red angels, but the only color still available is tan.
Good news, I found another shop that has them.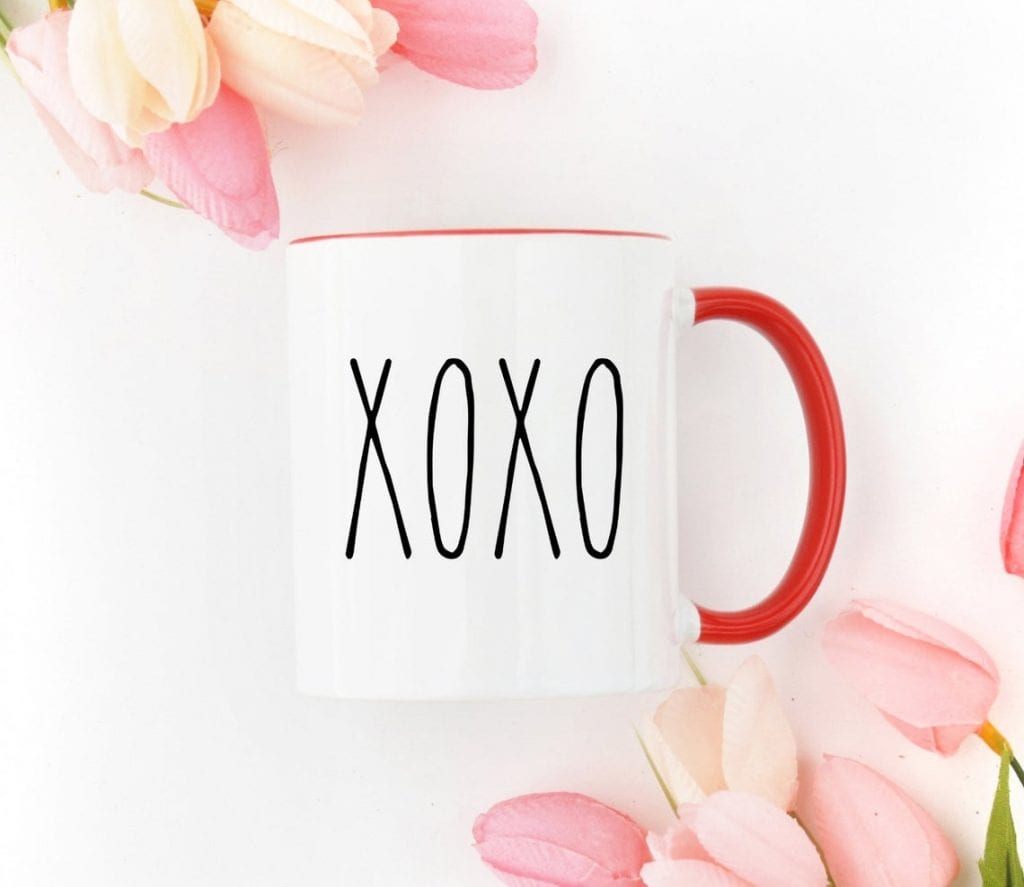 I love this Rae Dunn inspired Valentine's Day Coffee mug. This shop has them in stock and can deliver in time for Valentine's Day.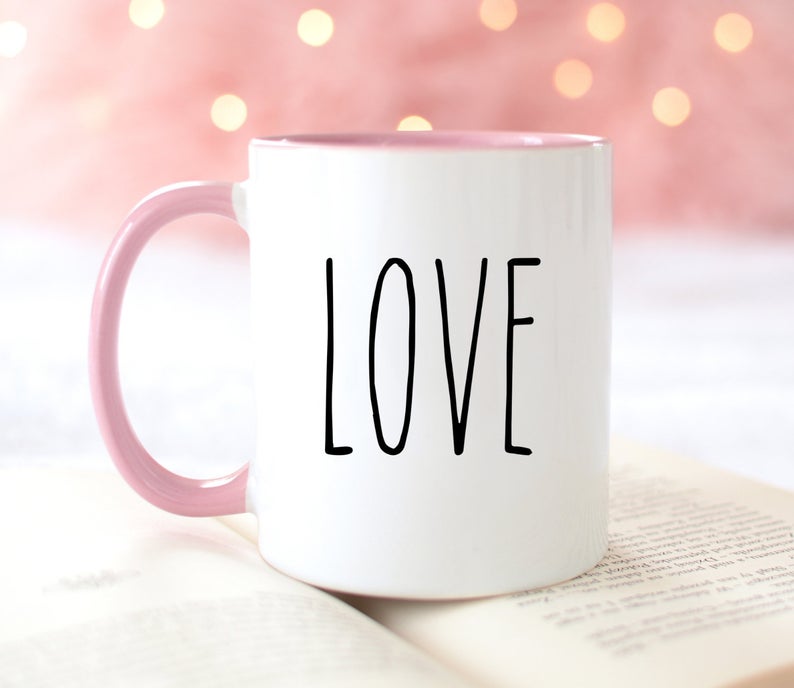 Here is another version in pink! So, so cute. My friend Leslie has a whole collection of Rae Dunn pottery.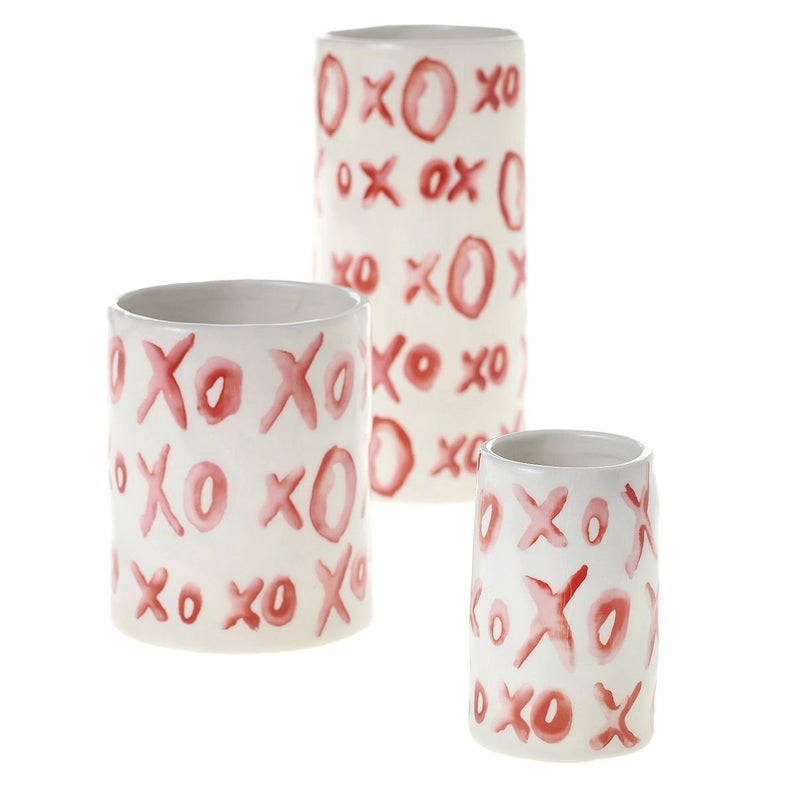 Cute XOXO vases. It comes in a few sizes but only the small one is available right now.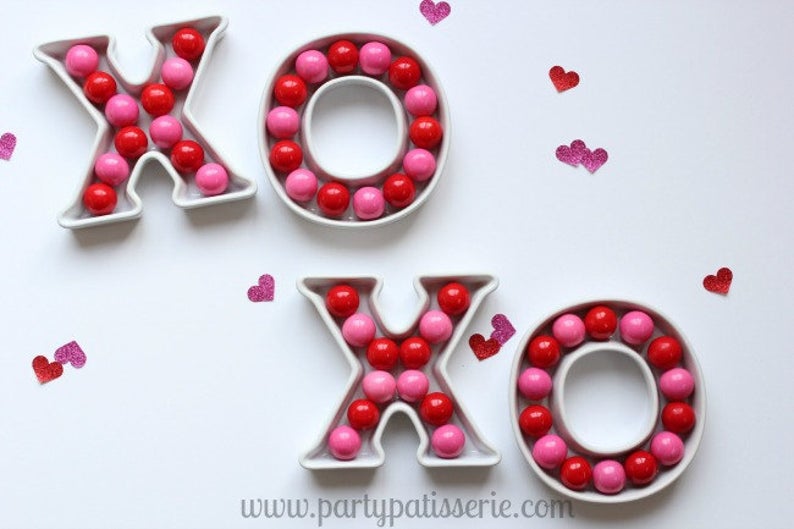 They're perfect for your Valentine party or events such as weddings, bridal, engagement, baby showers, birthday parties, sweet 16, the big 21, or any event you're having.
Spell out any word that fits your party then, fill it with candy, nuts, mints, or gumballs.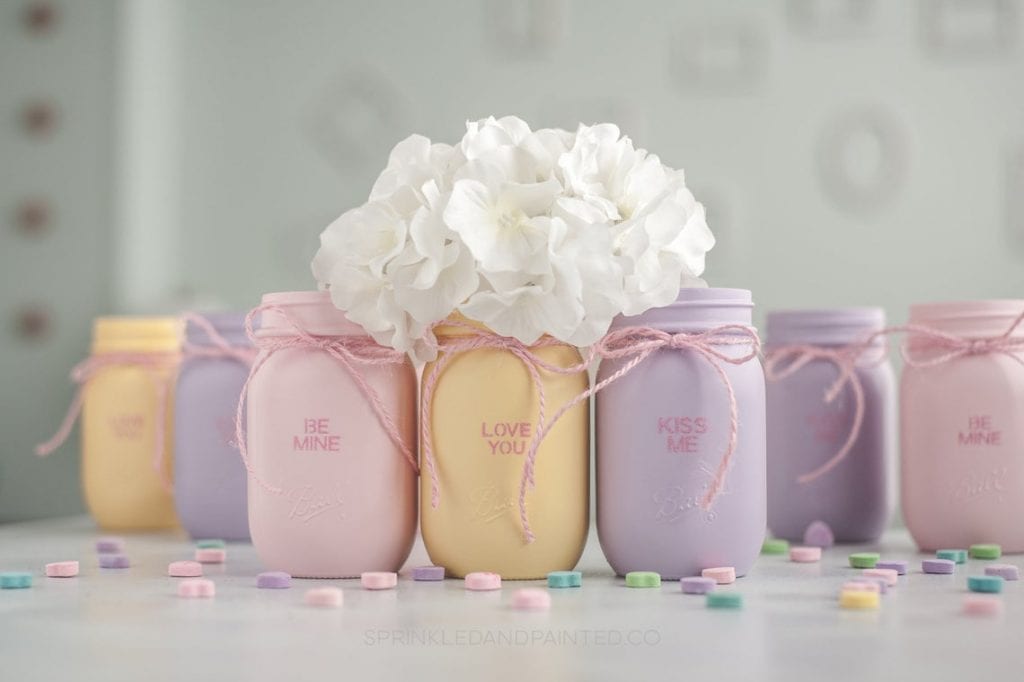 Made to order. Set of three-pint mason jars painted like candy hearts with saying. Splash of glitter and twine tie. I can make these in other colors—cute Valentine's Day gifts or decor centerpiece.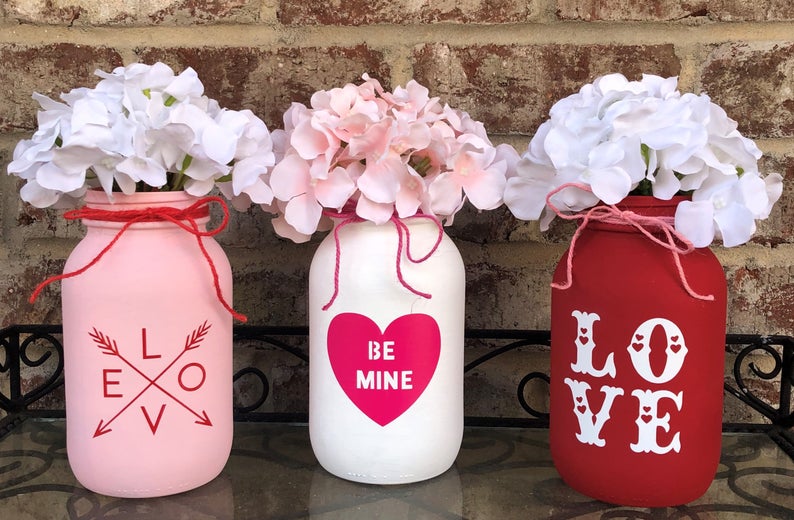 Single chalk painted quart mason jars with vinyl Valentine's Designs. It can be purchased with or without pink or white hydrangeas. Choose your jar and vinyl colors as well as the design. Fresh flowers can be added for a nice Valentine's Day gift!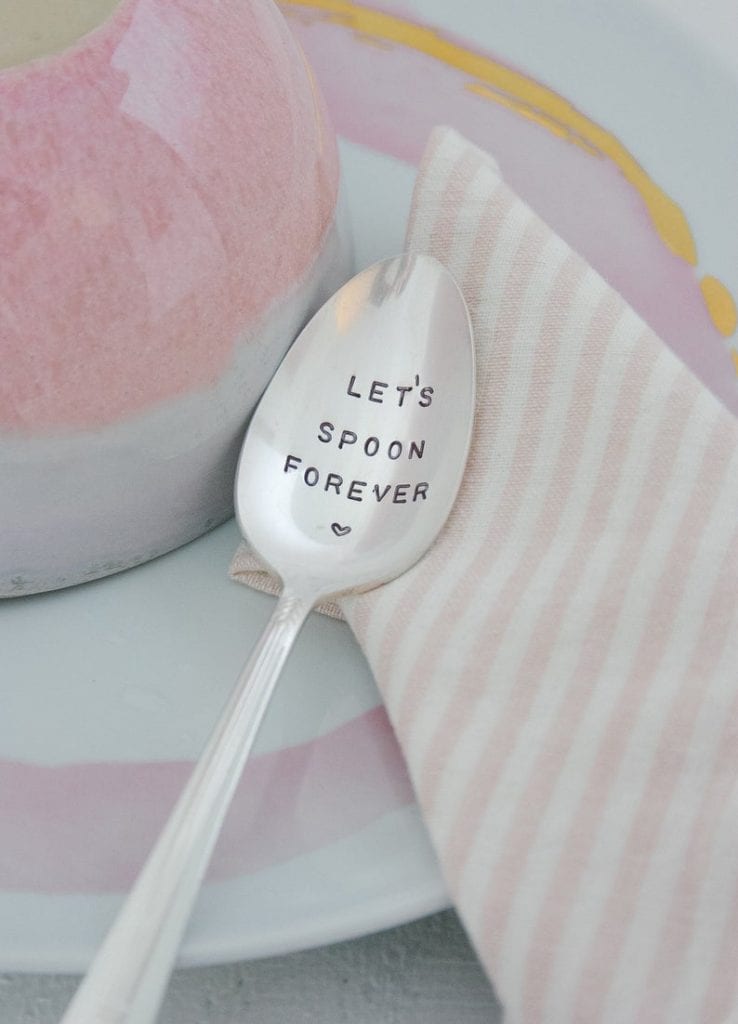 'Let's Spoon Forever' is stamped on a vintage, silver-plated teaspoon or tablespoon, with or without a small heart. Most pieces will have the silverware pattern name and year of design identified on the product tag's back.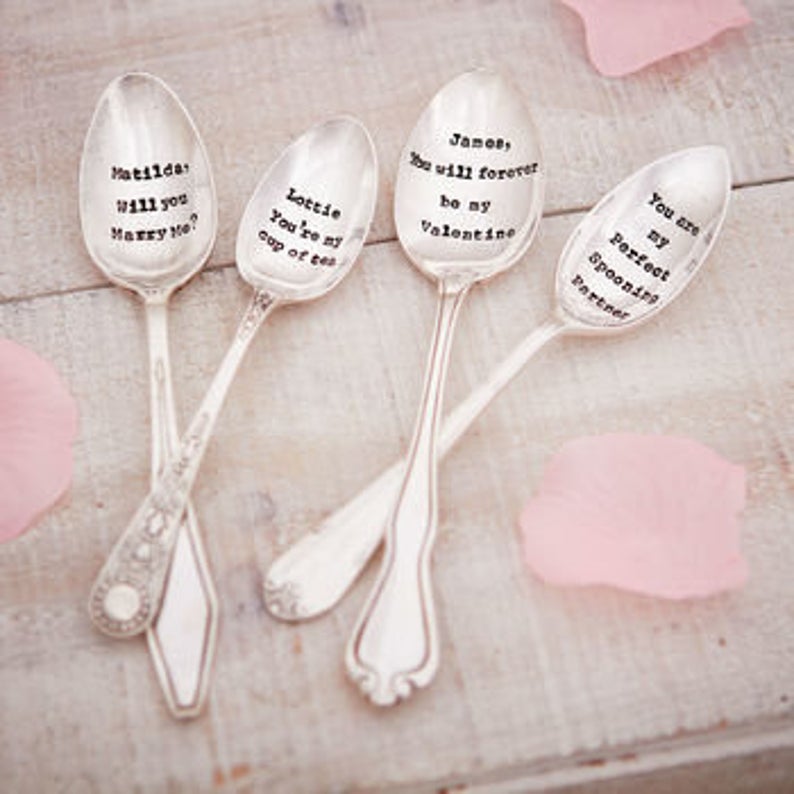 This personalized silver-plated vintage teaspoon makes the perfect Valentine's personalized gift for him or her!
Whether it be breakfast in bed or a romantic rendezvous make it special this year with an unforgettable gift.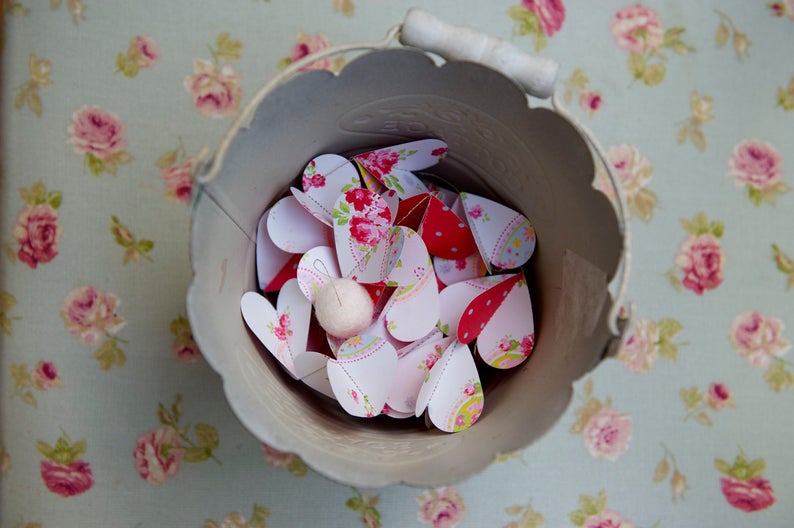 Unique Valentines day garland, to be used as decor or a lovely gift!
Hand made from top quality French designers' card-stock.
Roses and swirls on one side and lovely red&white gingham and polka dots on the other side.
If you missed a few of my recent post, here is a small list of them!
Ok, I'm signing off from this Boutique of the Week, Valentine's Day Decorations.
Until next week, have a great day my friends!
Cheers,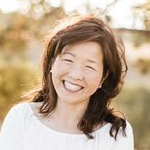 Latest posts by Janine Waite
(see all)