Need to keep busy during these stressful times? Well, let's check out some cool DIY Food Kits for Adults. Maybe it's time to learn a new cooking or baking skill this year!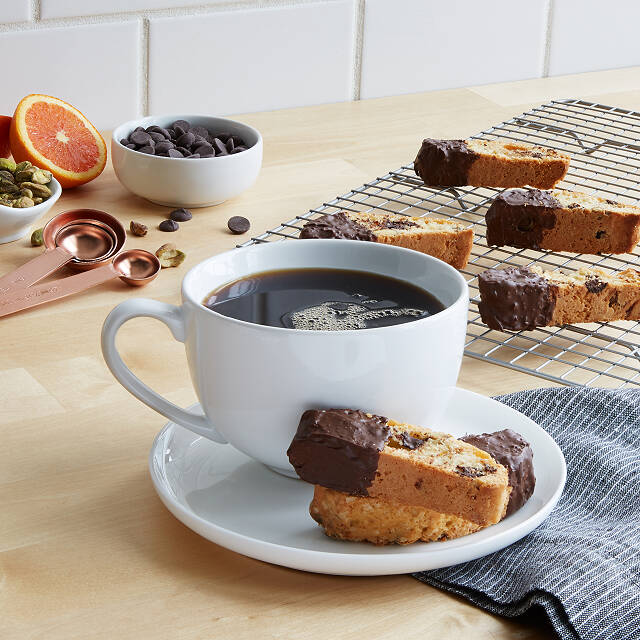 In the spring of last year, it was pretty obvious to my family that food would become an important part of our lives. With most activities eliminated, our family realized the bigger role food played in our pared-down lives.
We are cooking and baking 24/7, and with it comes tastier meals. Yes, we have become better chefs.
So, our family embraced our newfound love of food. And over the summer, my son organized a seven-course French dinner. So, each family member was responsible for about one to two dishes, and he and our daughter plated and served us the delicious food. I have to say that it was fun learning a few French recipes and adding some new cooking skills to our repertoire.
Recently we are planning our next dinner challenge. We all want to create an Indian meal (this website has an Indian Dinner Party Menu), with yummy food displayed in those cool copper stainless steel bowls.
Well, enough about us, let's get you started on learning a new way of cooking some yummy food!
DIY Food Kits for Adults
*The following post contains affiliate links
BREAD MAKING KITS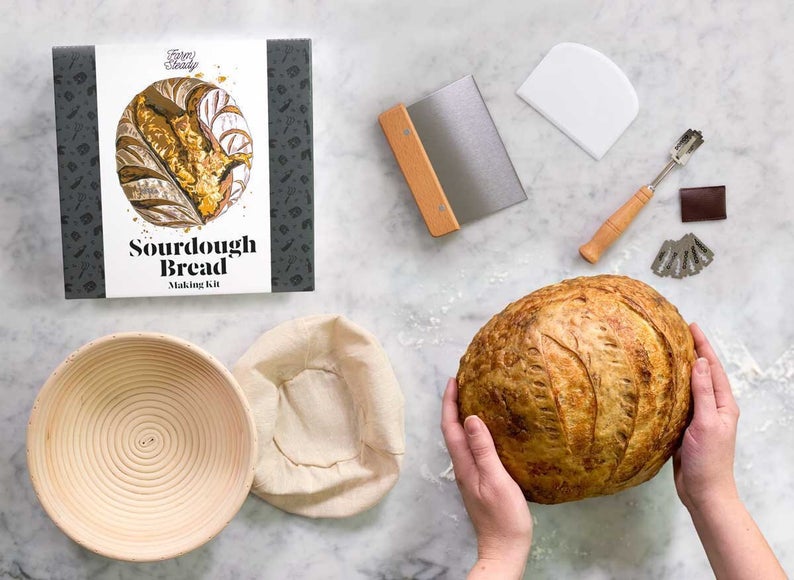 Bake your own beautifully golden-brown sourdough bread from scratch, and discover why nothing else quite compares. This brand new Sourdough Bread Making Kit brings the bakery into your home kitchen. Including absolutely all the specialty baking equipment you need to make your own thick-crusted, tangy (and highly sharable) sourdough, our kit simplifies the sourdough process into a few easy steps designed for flawless loaves.
This kit does not include the sourdough starter that you'll need. So, I include the starter that I just bought!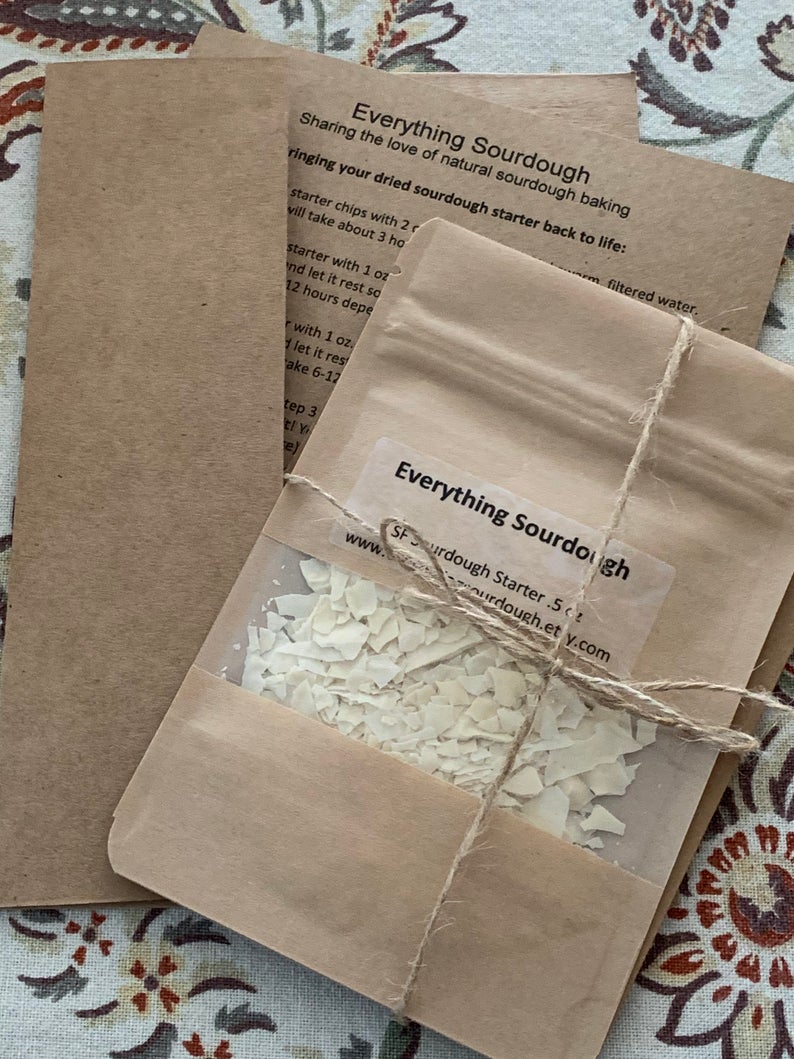 San Francisco Sourdough Starter Kit
This sourdough starter was created and fed using organic flour and is incredibly healthy and has produced many delicious loaves of sourdough bread, rolls, waffles, and other items. Once reconstituted and fed regularly, my starter has lived in my refrigerator for up to 3 weeks without feeding. Yes, it's that healthy!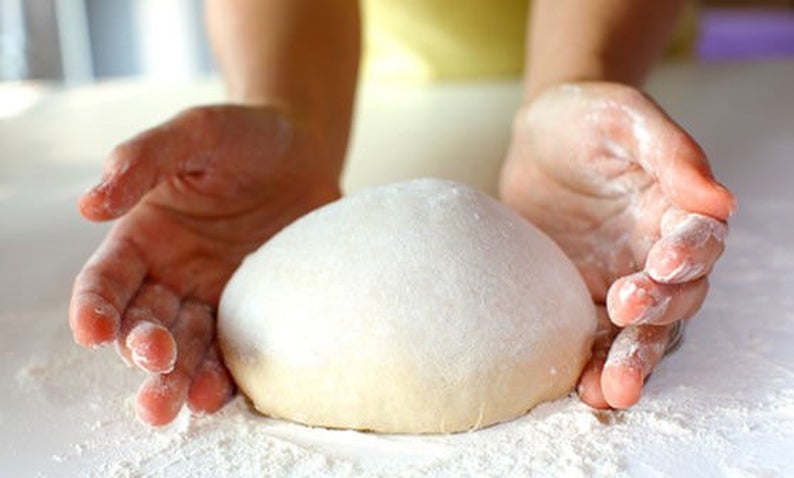 Use this time of social distancing to learn how to make sourdough bread at home! For sale is a baking kit containing around, cane banneton (baker's proving basket), the essential dough scraper, instructions on how to care for your sourdough starter, sourdough baking information, and two sourdough bread recipes to get you started.
We also include two of our dehydrated wild yeast sourdough starters – the stronger tasting, famous, San Francisco and the milder Oxfordshire starter.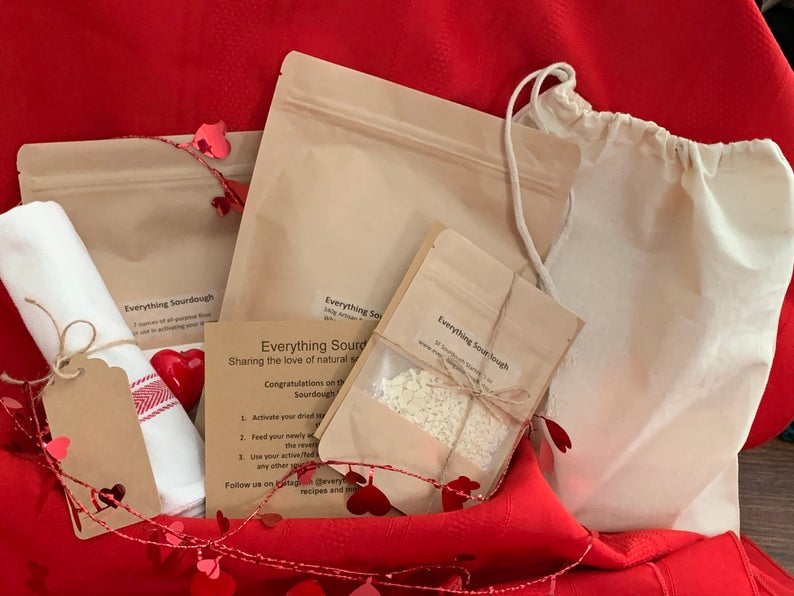 Complete Sourdough Bread Making Kit
Organic San Francisco Bay Area Sourdough Starter Complete Bread Baking Kit – DIY Great Holiday Gift / Comes packaged in a reusable, eco-friendly cotton bread bag!
You will receive all the ingredients you need to make and bake a loaf of sourdough bread.
BAGEL MAKING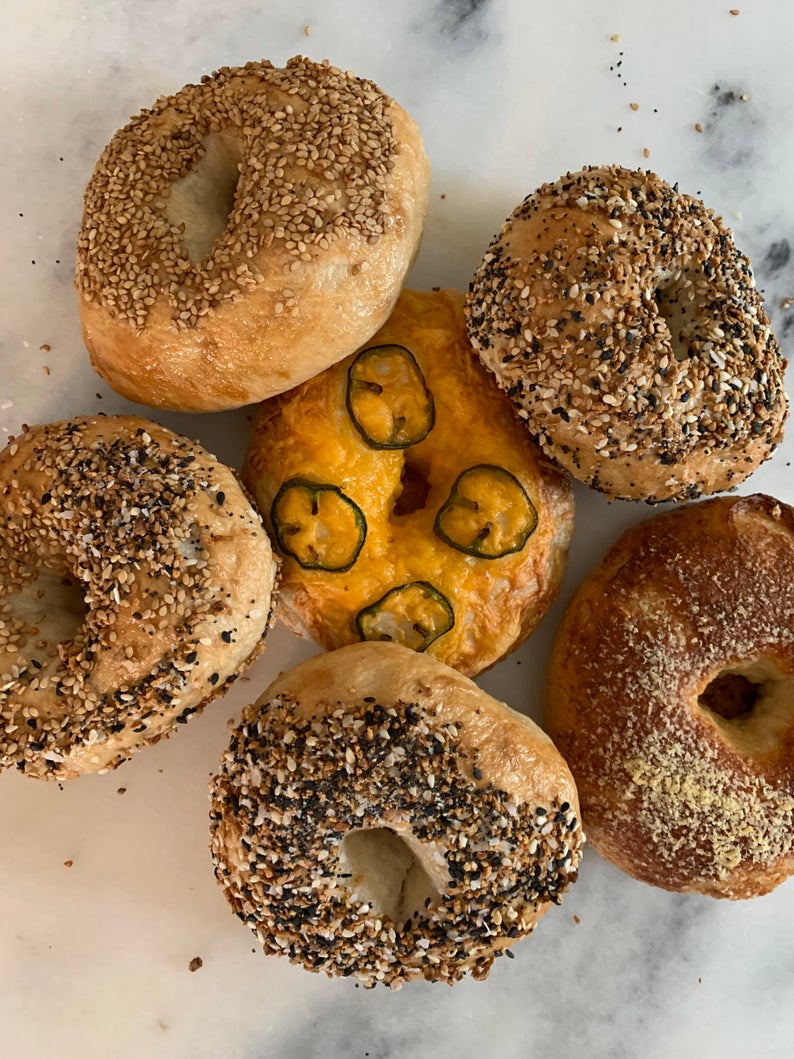 San Francisco Sourdough Bagel Making Kit
You will receive all the ingredients you need to make a batch of sourdough bagels. This kit contains .5 ounces of dried, wild sourdough starter, flour, and instructions for reconstituting dried starter. This bagel kit contains all the ingredients to make a batch of 8 sourdough bagels. The recipe and detailed instructions are included in this kit.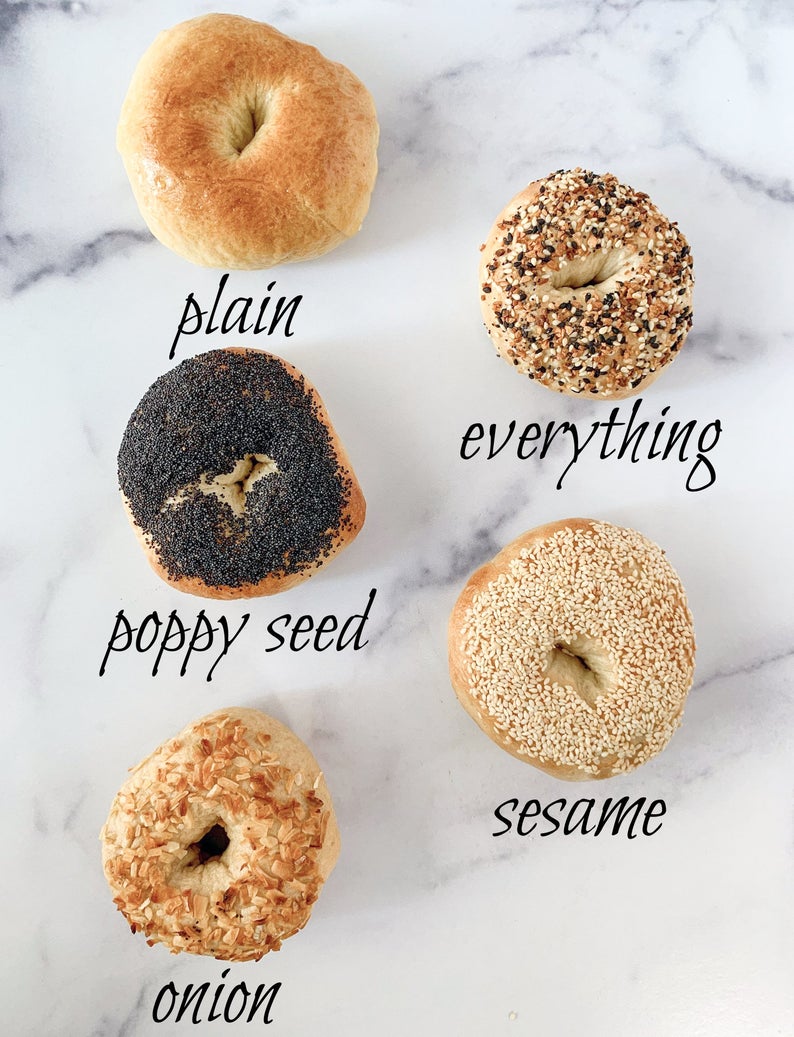 New York Style Bagel Making Kit
The Crafty Bakester's New York Style Bagel Baking Kit. Learn how to make delicious, chewy bagels in the afternoon. Choose from among five flavor varieties: plain, sesame, everything, onion, and poppy seed. The kit includes all the ingredients you need to make 8 perfect bagels and parchment paper, and a proofing bag.
This kit also includes an easy-to-follow recipe and kneading tips for anyone new to the art of baking.
BREAKFAST ROLLS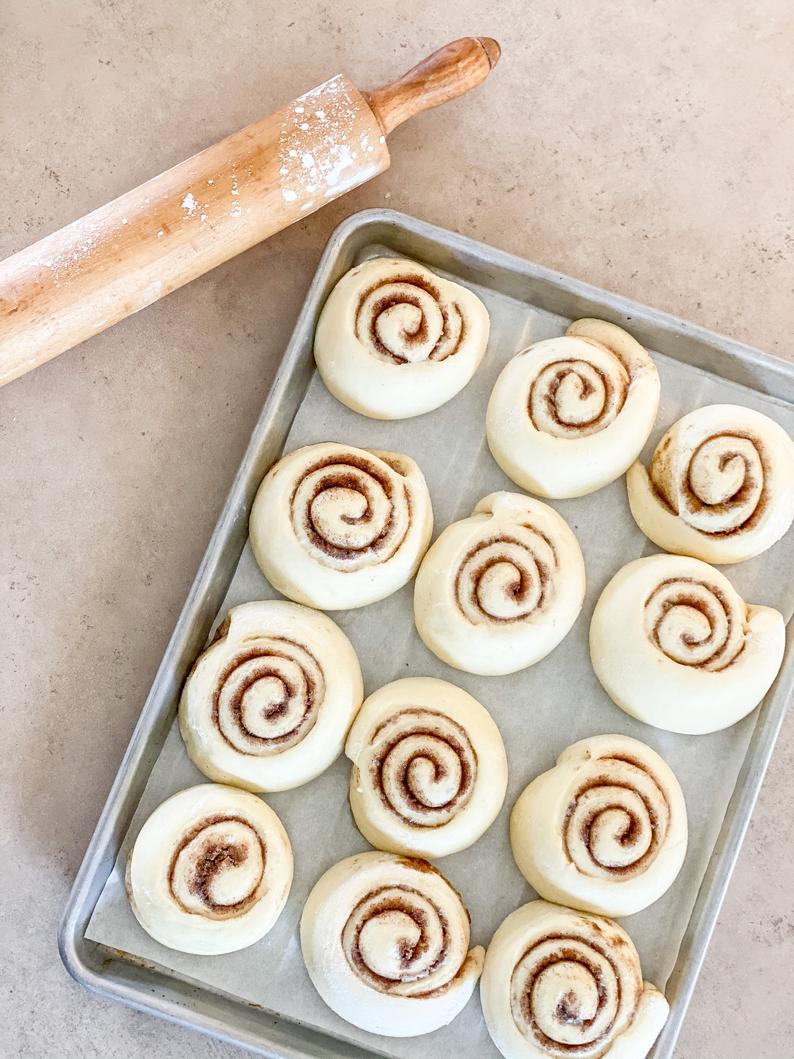 Date Night DIY Cinnamon Roll Kit
Having a date night in? Step it up a notch with this fun and easy kit with everything you need to make your own AMAZING cinnamon rolls fresh in your own home! Just supply milk, eggs, and butter. This is a family recipe with high-quality ingredients that set them above all others! Not a big baker? No problem! With the simple instructions included, yours will look like a pro.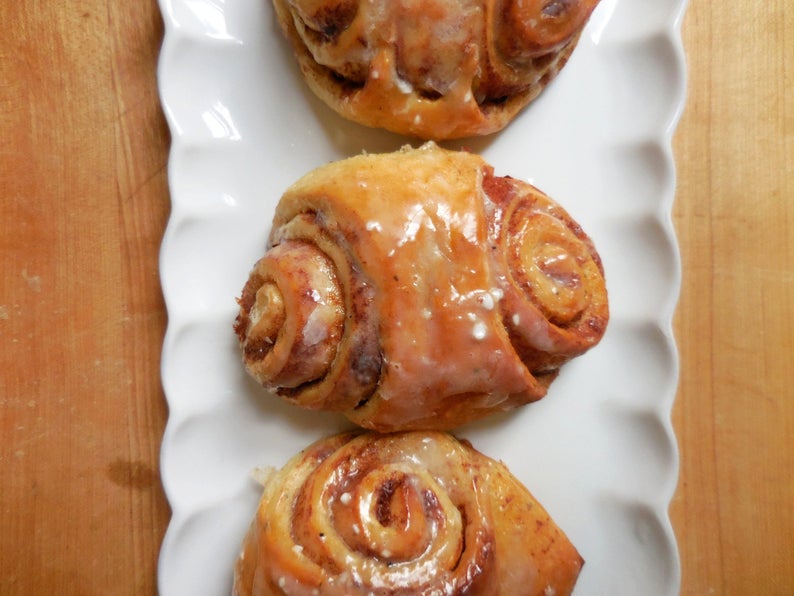 DIY Bakery Kit Swedish Cardamom Rolls
A simple and easy kit for anyone to make cardamom braids in their very own home. Everything together in one extremely easy to use kit. All premium non-perishable ingredients and baking supplies are provided, along with detailed step-by-step instructions.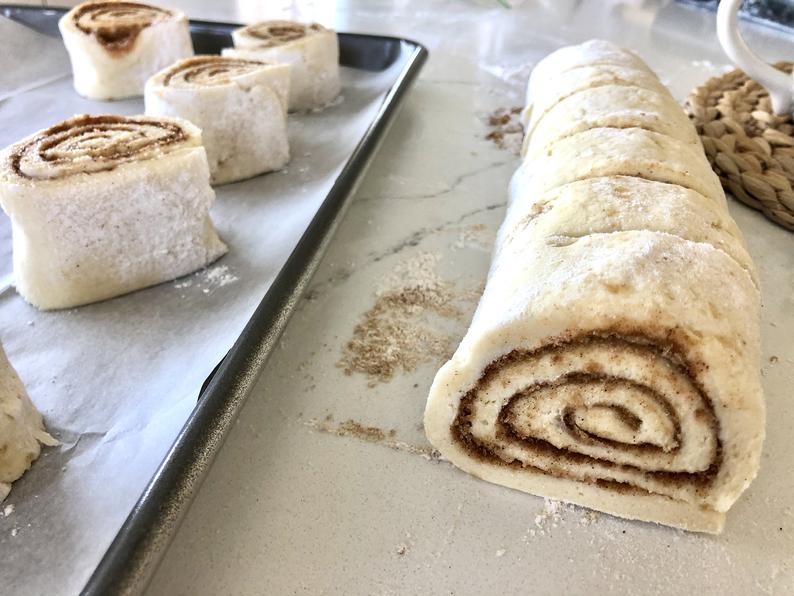 Gluten-Free DIY Cinnamon Roll Kit
Introducing a gluten-free cinnamon roll DIY kit! After much testing, Seet Sweet Ann's shop created a gluten-free cinnamon roll with great texture, fluffy and soft, and you won't believe they're gluten-free. Finally, you can enjoy an amazing bakery in the comforts and ease of your own home! The kit includes simple instructions for you, just supply milk, eggs and butter, and a little of your own gluten-free flour to sprinkle out on your counter to prevent the dough from sticking.
DESSERT MAKING KITS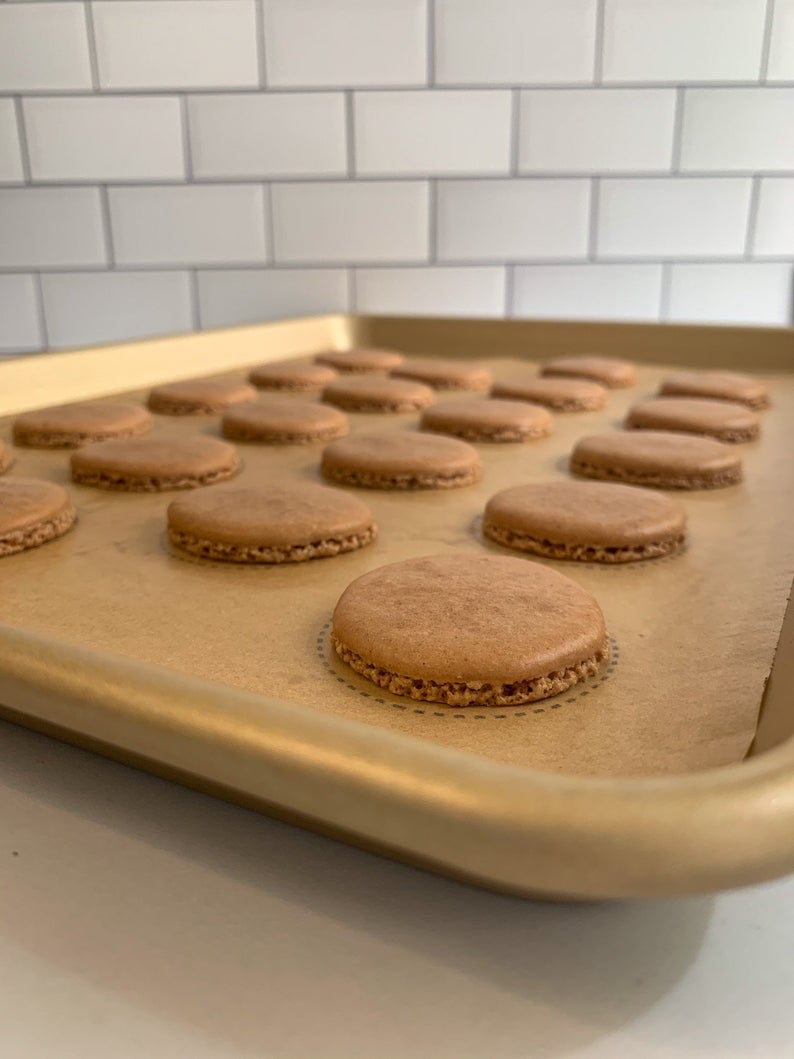 DIY S'mores Macaron Baking Kit
Macarons are notoriously difficult to perfect, but this kit includes everything the aspiring baker needs to conquer this quintessential French delicacy! We include an easy-to-follow recipe and tips on making meringue, plus all the dry ingredients for 10 s'more-flavored macarons.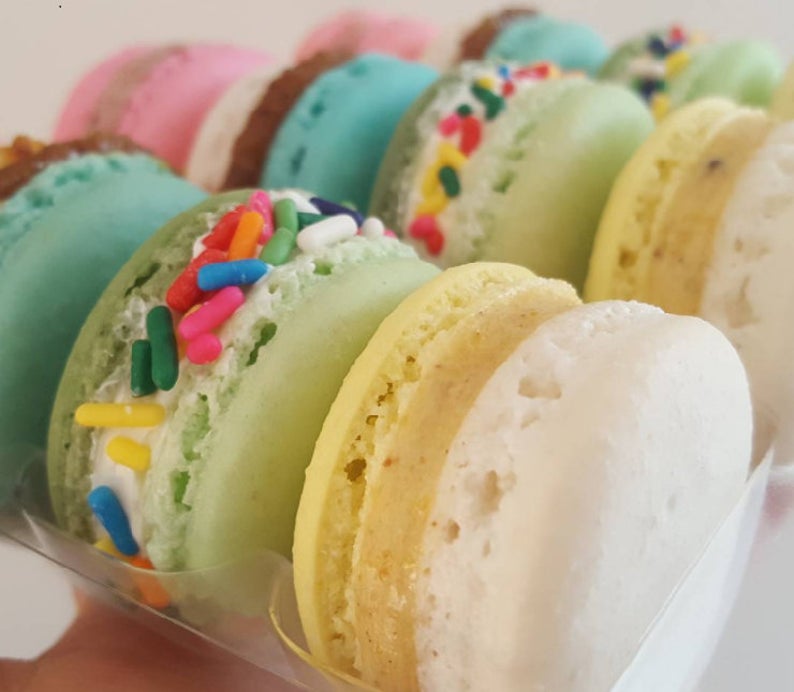 Boston Bonbon Macaron Making Kits are available for our Fruity Pebbles, Red Velvet Cake, and Funfetti macarons. If you want to make them without a kit, I have a great French macaron recipe.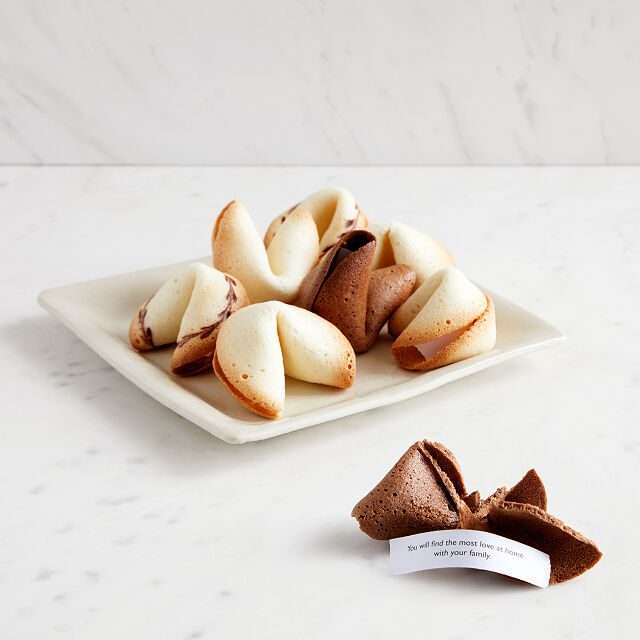 Make Your Own Fortune Cookie Kit
This DIY set provides key ingredients along with easy-to-follow instructions and prep tools that let the whole family get in on the fun. Packed with 60 prewritten messages, the kit also includes an edible ink pen to decorate each crispy creation and get personal with your own customized fortunes, like "Good luck on your presentation" or "Thanks for finally fixing the faucet." Re-create the classic Chinese takeout treat, or use the included cocoa powder to make a more chocolaty sweet for your next family meal, birthday, or rainy day weekend activity.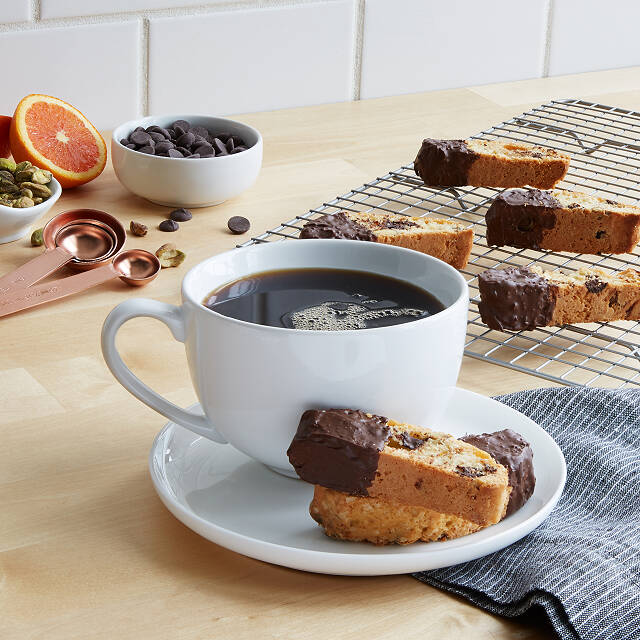 Dunk homemade biscotti into a steaming cup of coffee, and you'll never want the store-bought stuff again. Like many beautiful, delicious things, biscotti's story starts in the Tuscan countryside. The Italians learned that baking cookies twice gave them a unique shape with an unrivaled crunch. They never looked back, and neither will you with this delectable kit.
CAKE MAKING KITS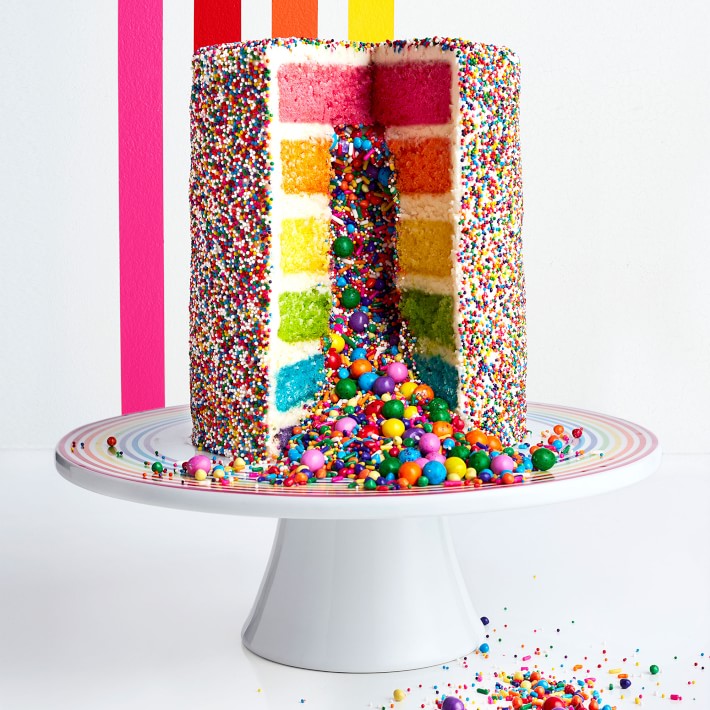 Start by combining the premium cake mix and coloring gels to bake the six rainbow-hued layers, then use the cream cheese frosting mix and colorful candies to frost, fill and decorate your surprise-filled dessert.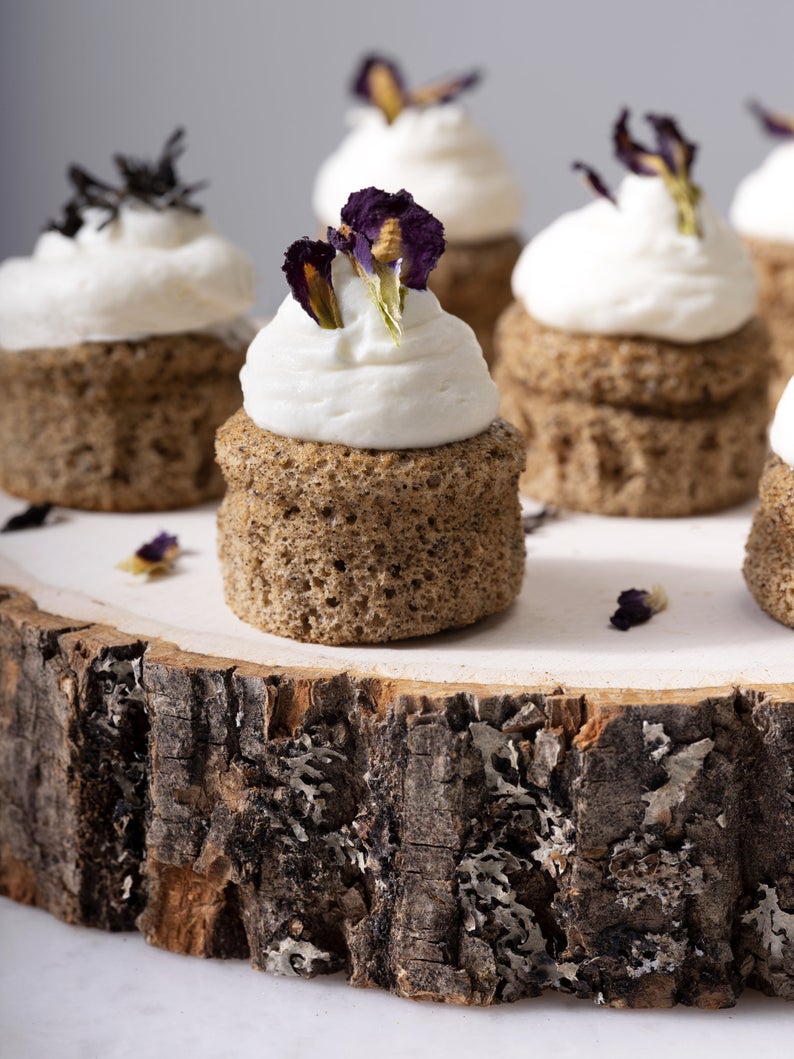 Cutely petite, lightly sweet: mini fluffy cakes with hints of earl grey are topped with light whipped cream frosting and elegantly decorated with dried blue butterfly pea flowers.
DRINKS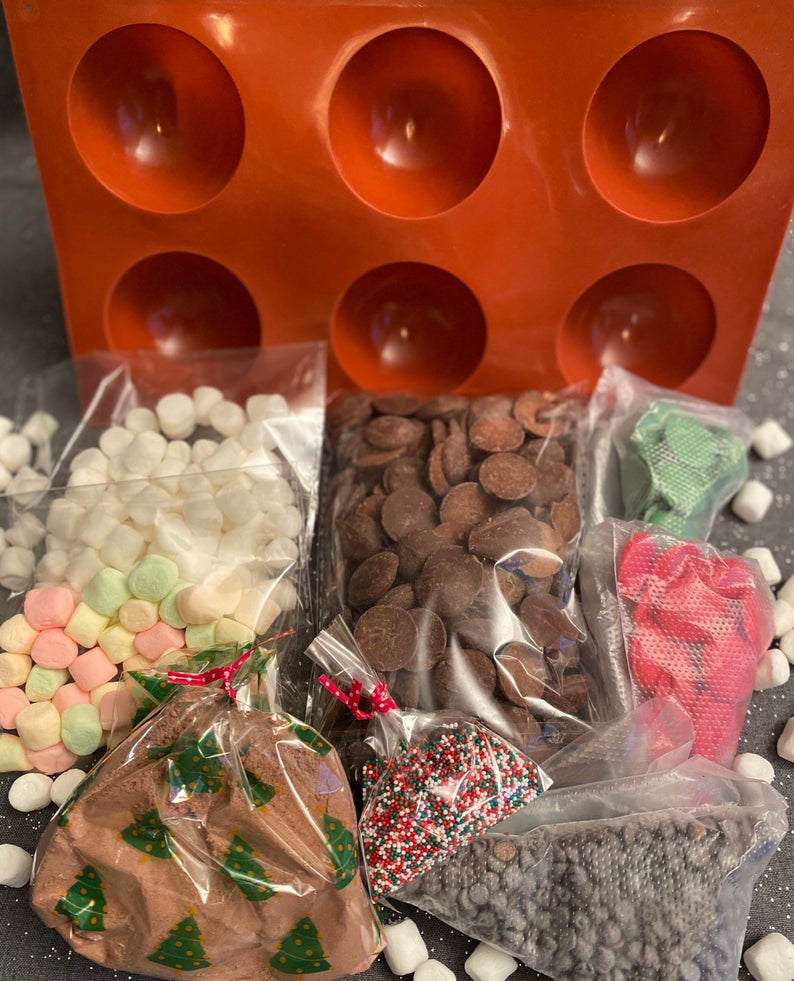 DIY Hot Chocolate Cocoa Bomb Kit
This is a complete cocoa bomb kit that includes the silicone mold. These yummy chocolate bombs are so popular these days.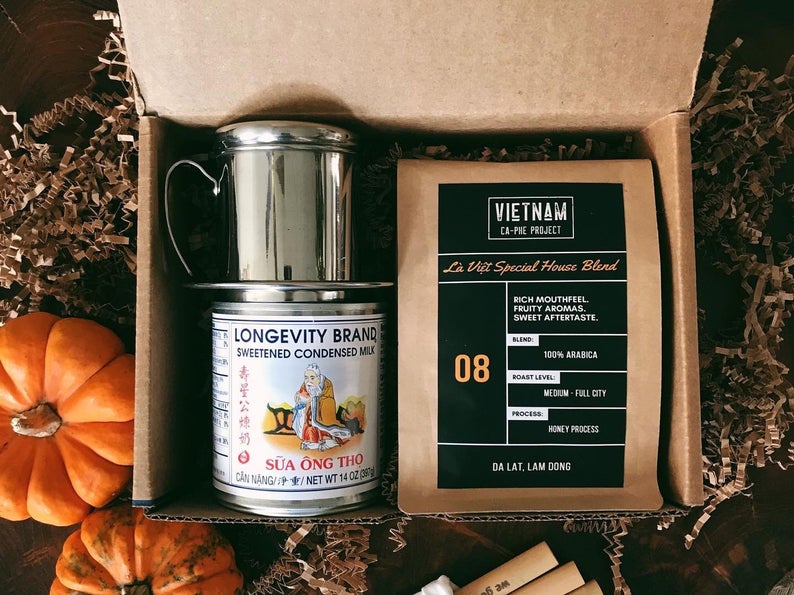 This value kit comes with one 8.8oz (250g) bag of coffee of your choice, one deluxe stainless steel 6oz phin filter, and one 14oz can of condensed milk.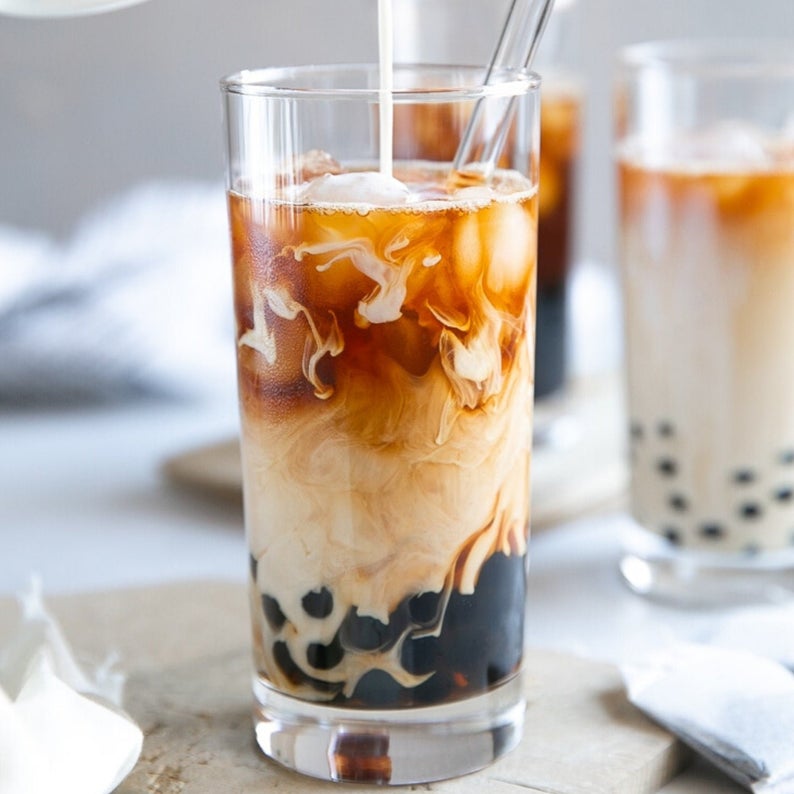 Finally, a bubble tea kit with 10 assorted drinks to enjoy! We are bringing the fun experience of bubble tea making to your doorsteps. Perfect for a DIY experience, birthday, anniversary, or a surprise to someone!
I also have a post on how to make Bubble Tea if you are interested.
DINNER KITS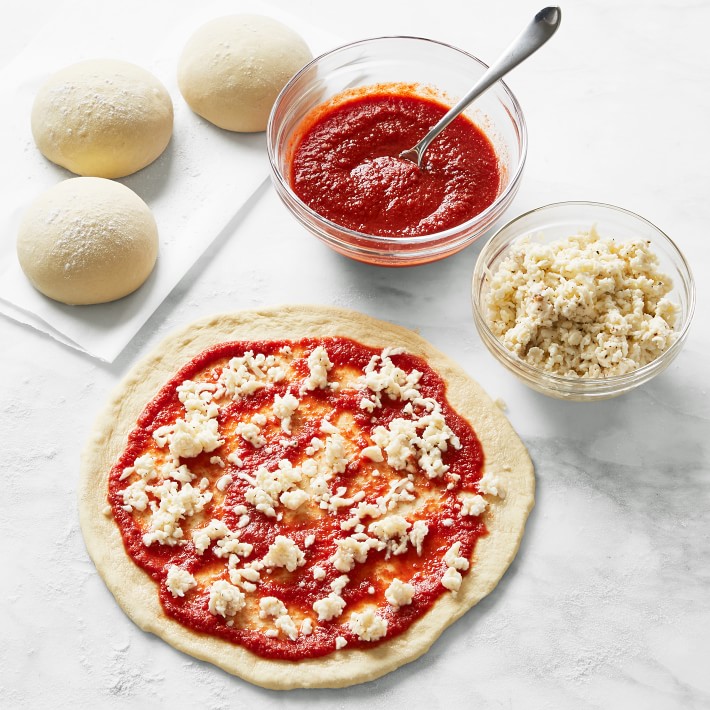 Elephants Deli Pizza Making Kit
Founded in 1979, Elephants Delicatessen in Portland, Oregon, pioneered the gourmet food market with its made-from-scratch entrées prepared with all-natural, local ingredients. This kit puts dinner in your hands with do-it-yourself pizza ingredients for four people – dough, tomato sauce, and cheese that each person can use to create their own pie. Just set out an array of meat and vegetable toppings for an at-home pizza bar.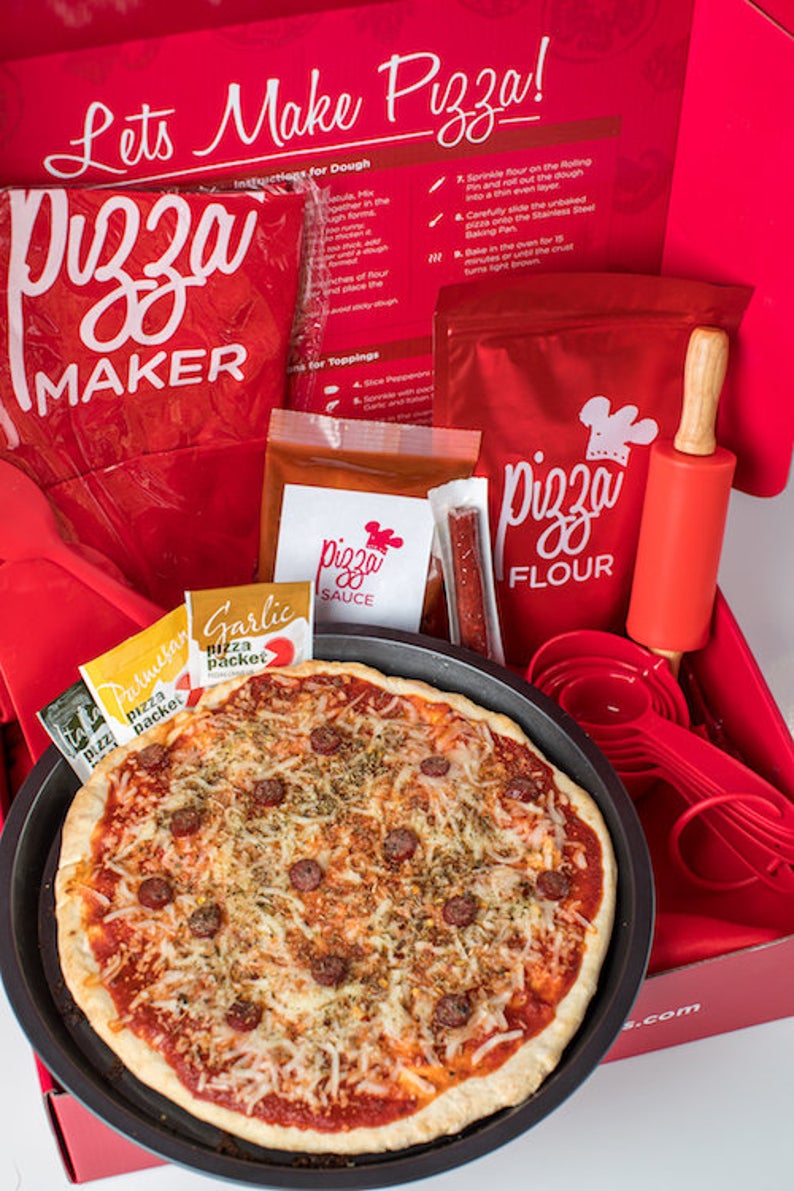 This Pizza Making Kit is the full at-home baking experience. Kids 3 and up will be able to bake a 12" pizza from scratch, including making their own dough from flour!
Open your kit, put on your new apron and get to work! Once you complete the instructions, you will have a 12" pizza! Enough to feed 3-4 kids or 2 adults.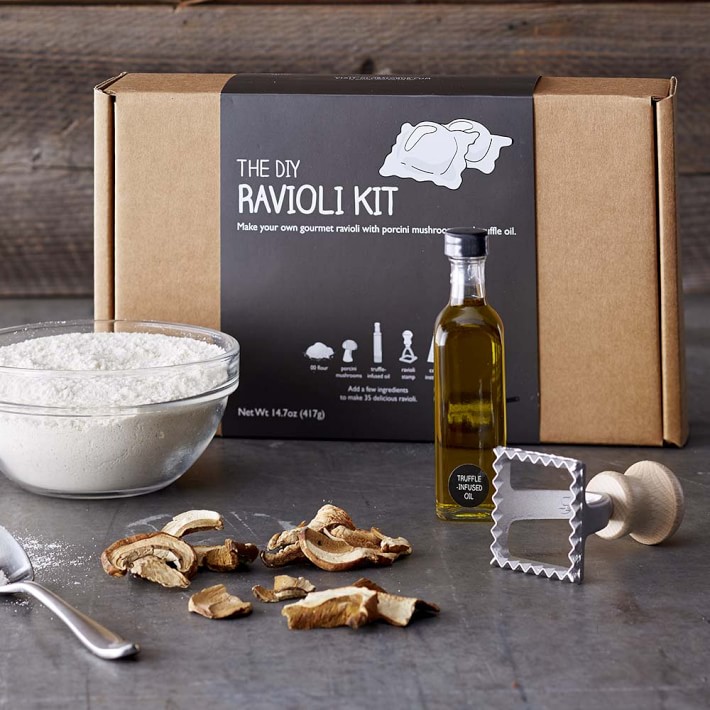 There's nothing like fresh, homemade ravioli with a light, delicate texture and creamy, flavorful filling when it comes to pasta. Now you can craft gourmet ravioli with our easy-to-follow kit that includes the quality ingredients you need, plus a ravioli stamp for the final step. You supply a few fresh ingredients—our kit contains everything else to make pillows stuffed with porcini mushrooms, cheese, and an earthy truffle oil finish. You can also add your own special twist. Ideal for gifting is a great activity for date nights, dinner parties, and family fun.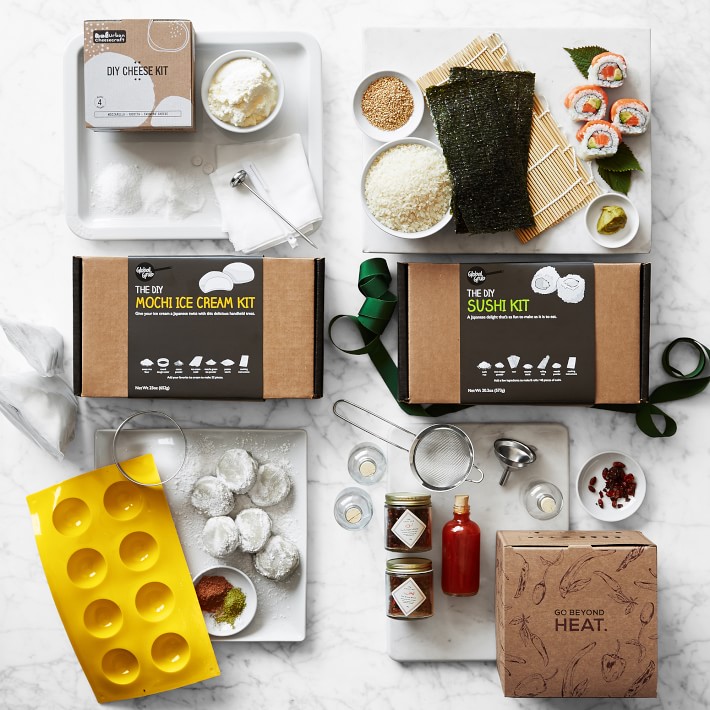 Instead of heading out to a sushi bar, exercise your culinary creativity with homemade sushi rolls. Our kit makes it easy with all the ingredients needed for sushi rice, plus seasonings, and a flexible mat that quickly allows you to roll your own sushi. Just line the mat with nori, spread on sushi rice, add your favorite fillings, and you're ready to roll.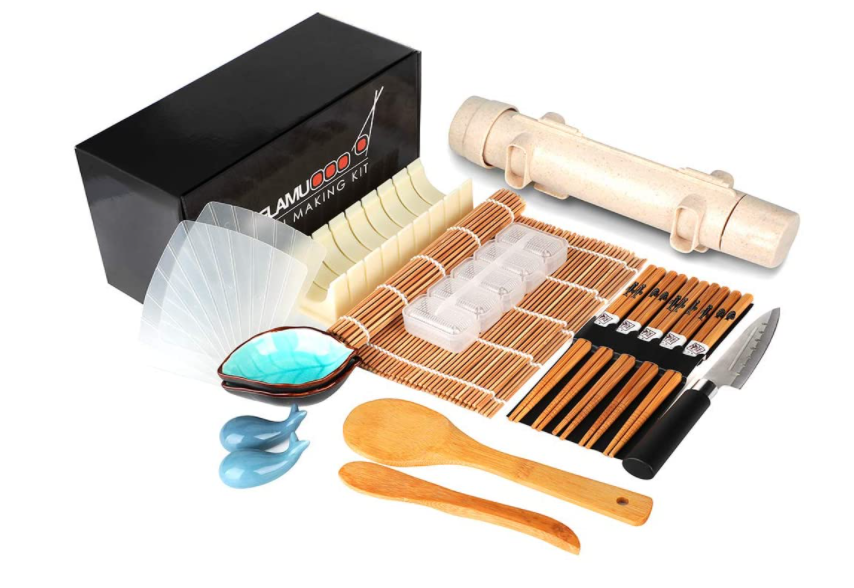 Four different sushi tools: Do you want to try to make basic sushi rolls, Temaki sushi, Nigiri sushi, Gunkan, etc., different sushi? Get this Delamu sushi making kit, and you will get four different sushi tools. The Bamboo Mats can make basic sushi rolls like a pro, like California rolls. The Bazooka Roller can easily finish a rice roller, and it's kind to beginners. The Temaki Mats is the love of Temaki sushi lovers. The Rice Mold can easily make Nigiri, Gunkan sushi.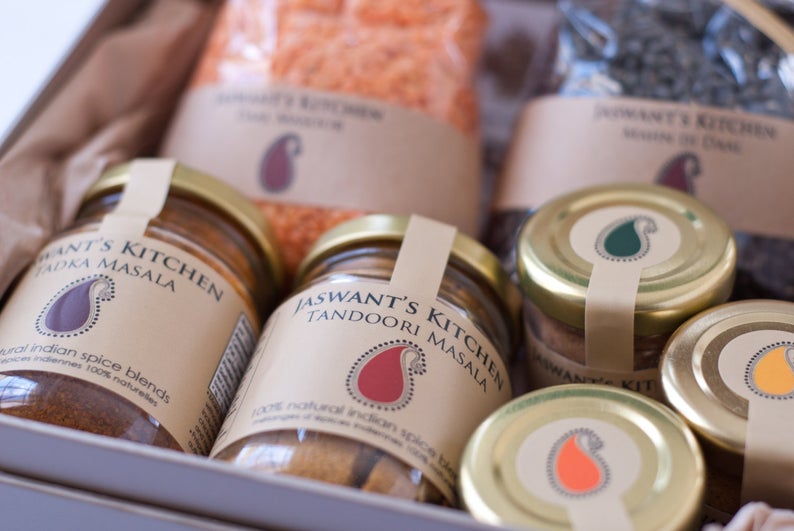 This all-natural Indian Spice Blends make cooking Indian food at home from scratch so easy. You can create over 100 individual meal portions using this kit.
I could've featured a lot more things, but I had to bring this post to a close because of time and space. Let's celebrate this time of staying home and create delicious meals and desserts with these DIY food kits. Buy one and make it a date night or create a fun time with your spouse and children.
Now is the time to embrace a new baking or cooking skill.
Thanks for joining me today!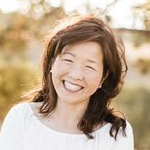 Latest posts by Janine Waite
(see all)