The holidays are over. Let's end the year with a collection of the Best Small Appliance Gifts for loved ones!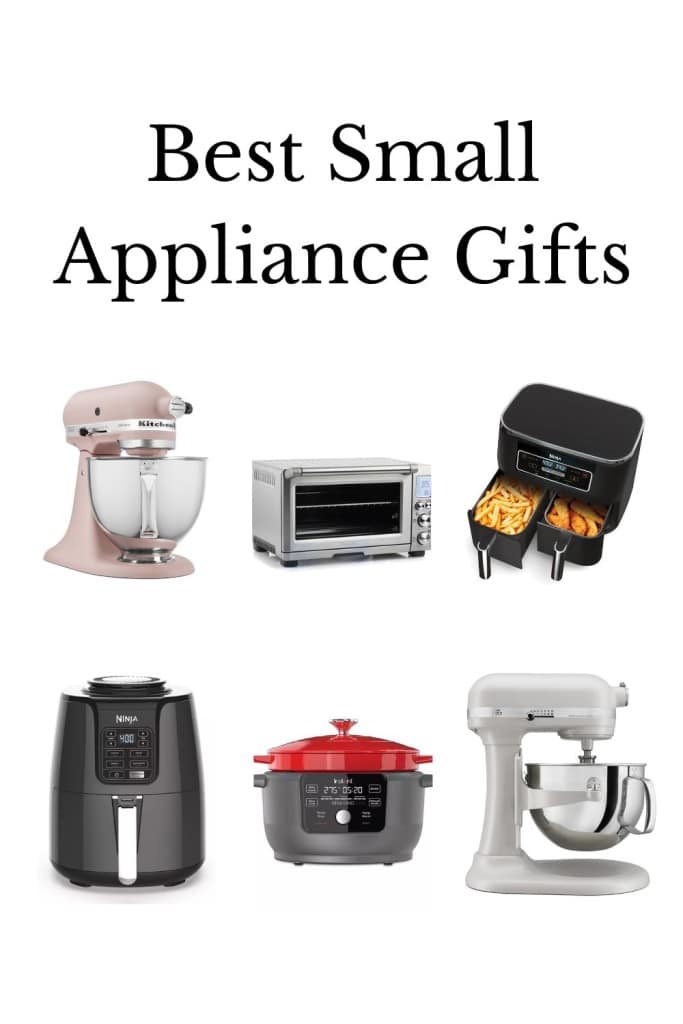 Start the new year with a new tool for the kitchen!
No matter the size, big or small, here you'll find something to make cooking more fun than ever.
I always love to update you on my latest favorites, whether for your home, front porch, or kitchen!
So, I am showing you my top choices for the best kitchen gadgets you can buy.
Each appliance has made cooking breakfast, lunch, and dinner easier for the family, which has inspired us to try new recipes together!
Browse these items for yourself or a loved one.
Best Toaster Ovens
Best Baking Mixers
Best Instant Pots
Best Air Fryers
Before we begin, here is my honest review of the following appliances!
Toaster Ovens are a must whether you're reheating, toasting, or cooking food. Seriously, it became a lifesaver in the family! Plus, the size is just right when it comes to mealtime for the family.
#1 most used appliance in the kitchen
Quick and easy (faster than regular oven)
Saves energy
Small enough to fit in any corner
Looks gorgeous in your kitchen
Multiple functions (toaster, oven, reheat)
Whether you're a first-time baker wanting to pursue the art of baking or have been baking for years, a Kitchen Aid Mixer is an 11/10 option! You all know that I enjoy baking more than most, and a mixer like this has never failed me. Get into the groove of baking with a mixer like this!
Pretty in the kitchen
Make your favorite recipes and more such as pastries, bread and desserts
Many attachments to make more recipes like pasta
Easy to wash and clean
Stands alone so you don't have to hold the mixer while baking, you're able to do other tasks while baking
Heavy duty and solid mixer
Instant pots are precisely how you'd think they'd be, instant! Every meal I have decided to cook in my favorite instant pot has been more delicious than I could have imagined. Plus, it's as easy as 1 2 3. Save time in the kitchen for the new year with one of these.
Food is instant, saves time
Cooks food that are a difficult recipe, makes cooking seem easier
Keeps flavor
Perfect size to feed a family
Performs well for every type of meal
Create home cooked meals like the good old days
Lastly, let's chat about an air fryer. I don't know about you, but my family loves this appliance! We make french fries, potatoes, veggies, and so much more! It has never let us down to this day. I recommend an air fryer if you want to try a new twist on cooking side dishes for you and the family!
Learn how to make stuff you buy at home – french fries
Retains food flavors
Easy to clean
Fries things with very little oil
Gets food crispy
Multiple functions to create different style of meals
Cook healthier food with less fat (oils)
Versatile cooking appliance
Best Small Appliance Gifts
Best Breville Toaster Ovens
Here is a collection of the latest item I have learned to love, a toaster oven! I had never even heard of one before a couple of years ago and was just used to my basic toaster.
My world turned upside down when my husband bought one for me! After that, we used the oven daily for almost every meal, even leftovers! If you're looking for a toaster upgrade, I highly suggest a Breville toaster oven 🙂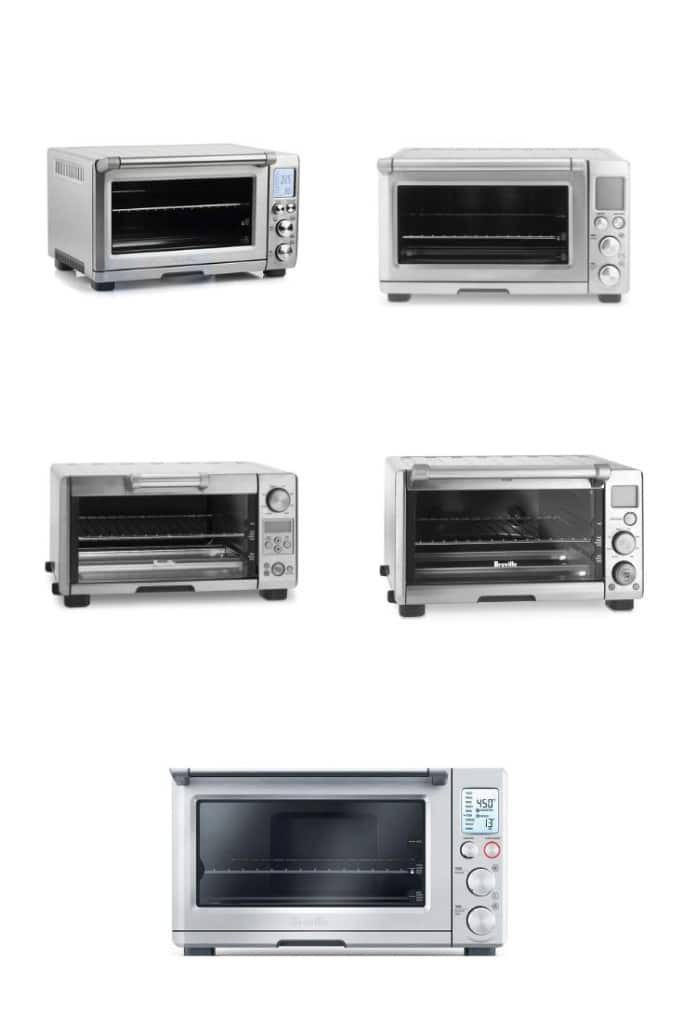 Best Baking Mixers
We are calling all bakers to the blog! I have been baking since I was a little girl, so I have had my fair share of best-to-worst mixers, and in the end, KitchenAid is my ultimate favorite! Here is where you'll find some of the best mixers to mix those ingredients.
Don't love to bake but know someone who does? Give one for the new year, holiday, or next Christmas! Your loved one will undoubtedly appreciate it more than you know.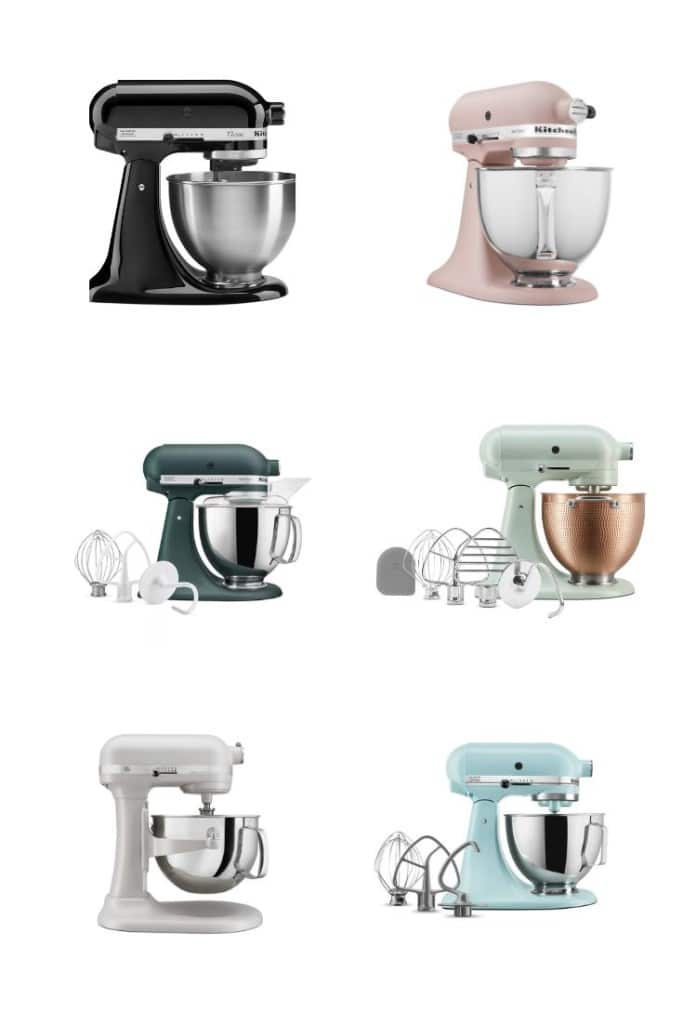 Sources: 1 l 2 l 3 l 4 l 5 l 6
Best Instant Pots
Since you're here, I'm assuming you love to cook. When it's late, and I don't know what to cook, I rely on my instant pot to save the day. Check out an instant pot to have your mind blown when preparing food.
If you love quick and easy meals more than cooking, an instant pot is still a great option! Your meals, whether a snack, side appetizer, or main dish, will taste better than before!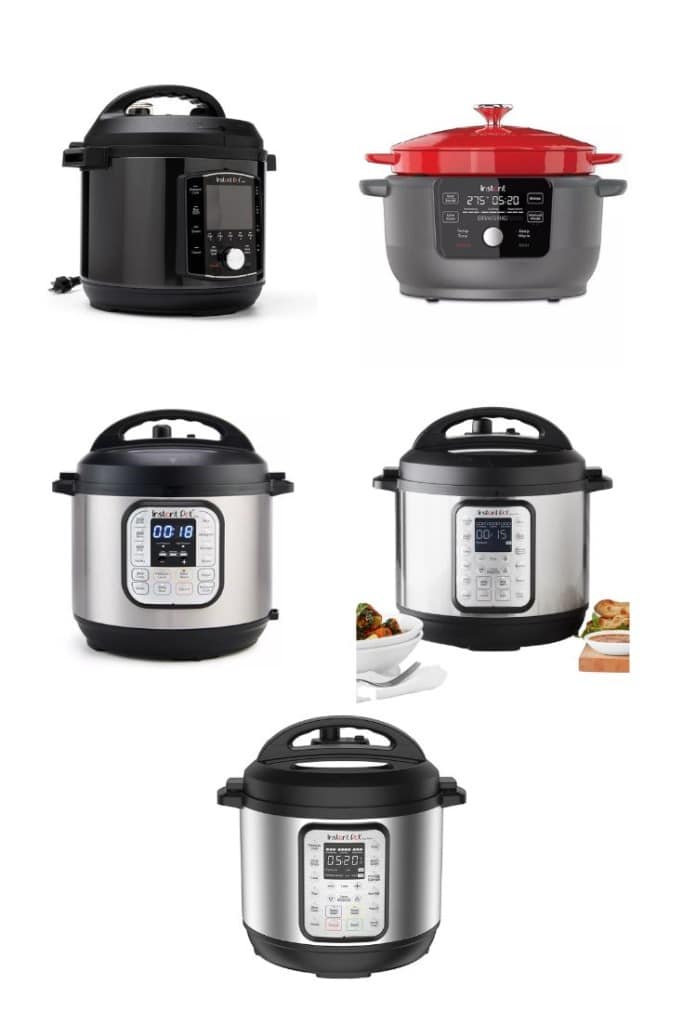 Best Air Fryers
Last but not least, we have an air fryer. I love my air fryer more than the rest (don't tell the other appliances). Cooking time is quick, the taste is delicious, and cleaning up is simple. I don't know about you, but those three things are necessary when buying a new kitchen tool.
Food is served. Whip up something small or big in these, and wallah! If I didn't LOVE the item, I wouldn't write a post about it. Keep in mind that every one of these appliances is giftable to you and your loved ones whether it's a holiday or not 🙂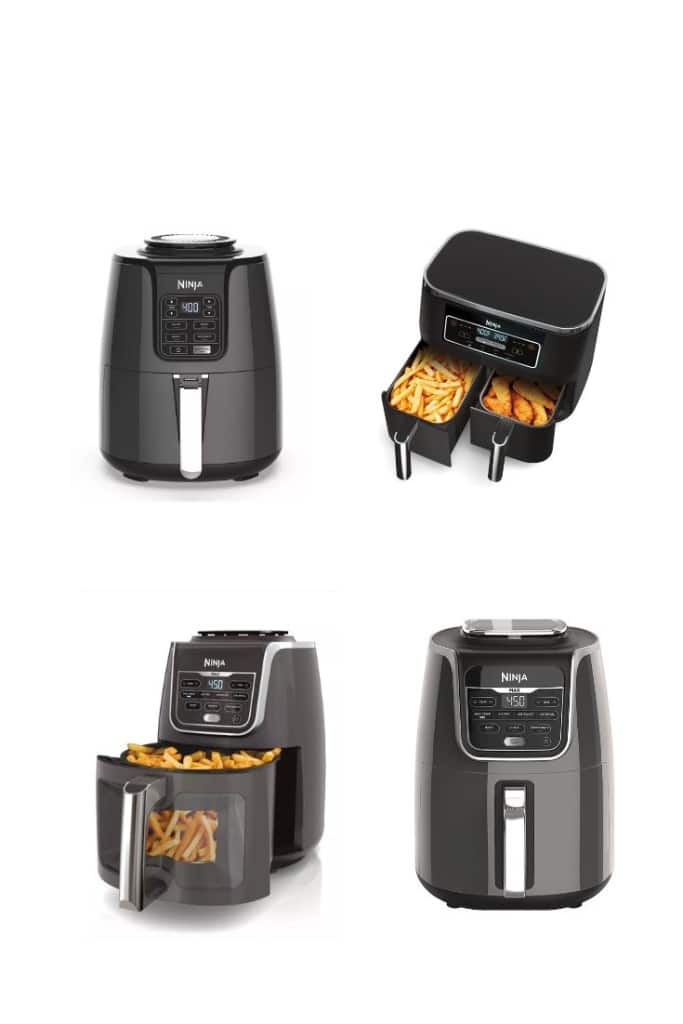 ---
Hey everyone!
Thanks so much for checking out this post full of the best small appliance gifts!
I hope you all had a wonderful holiday with friends and family. Stay tuned on the blog for new year's inspiration and more!
Have a great day,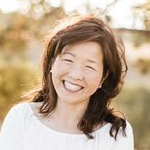 Latest posts by Janine Waite
(see all)