Since it's the start of a new season, I think it's a good idea to share some new Cool Kitchen Gadgets!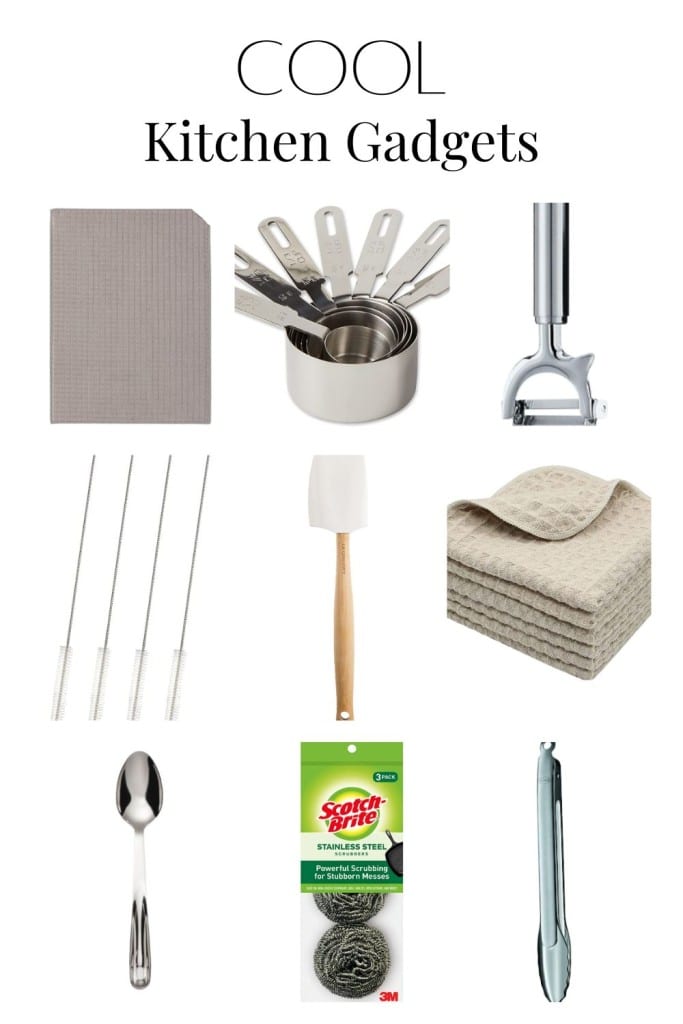 Add these items to your ongoing collection to better cook, bake, and even clean.
Yes, yes. We've all heard that I love to bake. It's true. I'm insane when it comes to cooking & baking old, new and everyday recipes.
But believe it or not, I have become an even better chef than before, thanks to this collection of kitchen accessories.
I've been doing lots of fall baking lately, so to inspire you and others to step into the kitchen and try something new, here is a selection of cool kitchen gadgets to help you succeed.
Cool Kitchen Gadgets
*This post contains affiliate links
COOKING
Here is a collection of cooking utensils, tools, and gadgets for any use in the kitchen. Some of these pieces are from my kitchen, and others I have saved to my cart or recommended to a friend.
Ultimately, we are in it together when it comes to cooking delicious, healthy meals for our family. I am simply here to suggest the best cooking items from my home to yours.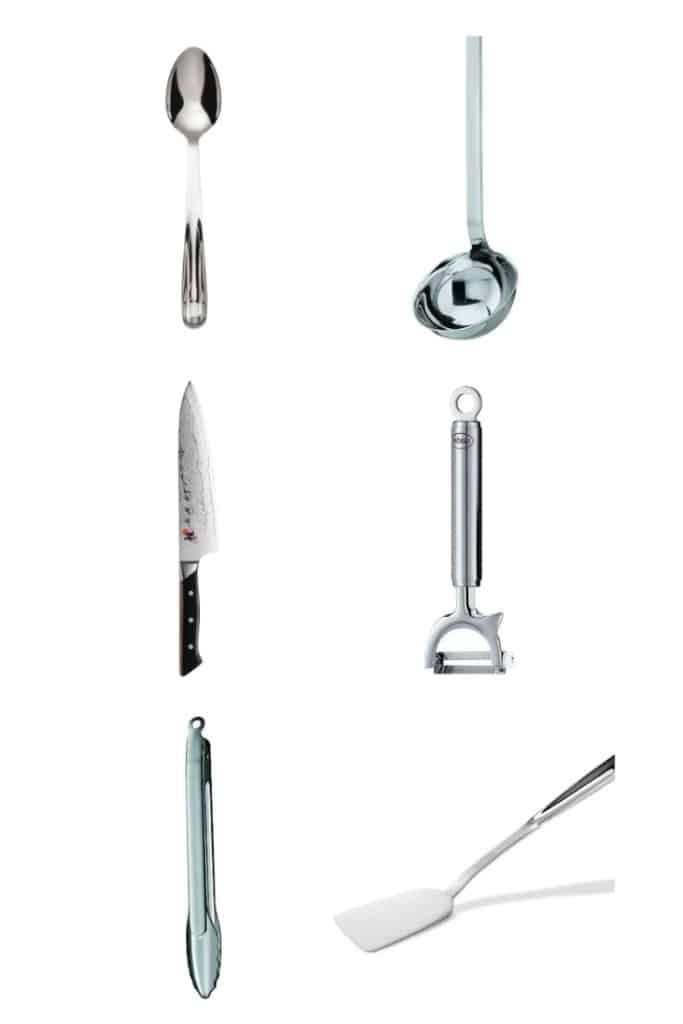 Sources: 1 l 2 l 3 l 4 l 5 l 6
BAKING
Next is a collection of baking tools to help you bake the perfect dessert, treat, or snack. Over the many years of perfecting my baking skills, I have to thank some of these cool kitchen gadgets for making my job easier.
Check out this selection of kitchen accessories to find your new favorite item. You're in the right place for those who are professionals, just starting, or have been baking for years like me.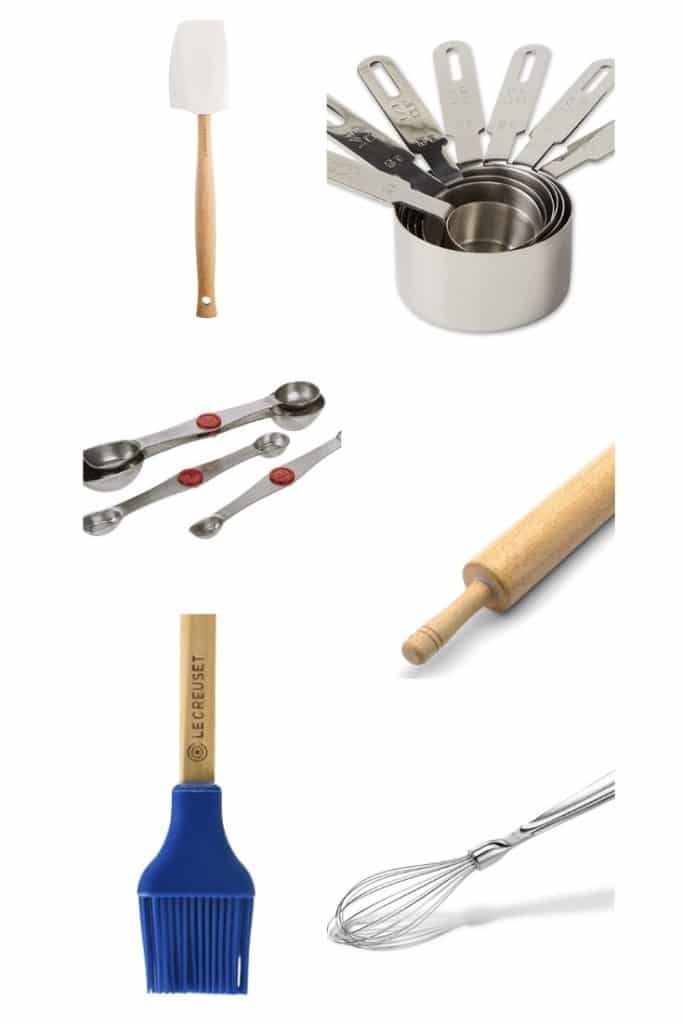 Sources: 1 l 2 l 3 l 4 l 5 l 6
CLEANING
Lastly, let's talk about the part no one enjoys = cleaning up. To make this part more fun, here is a collection of tools to help scrape, scrub and clean. Trust me.
I save time using these cleaning utensils because of how efficient they are! Add a few of these cool gadgets to your cart to end those late nights cleaning the dishes and start saving time.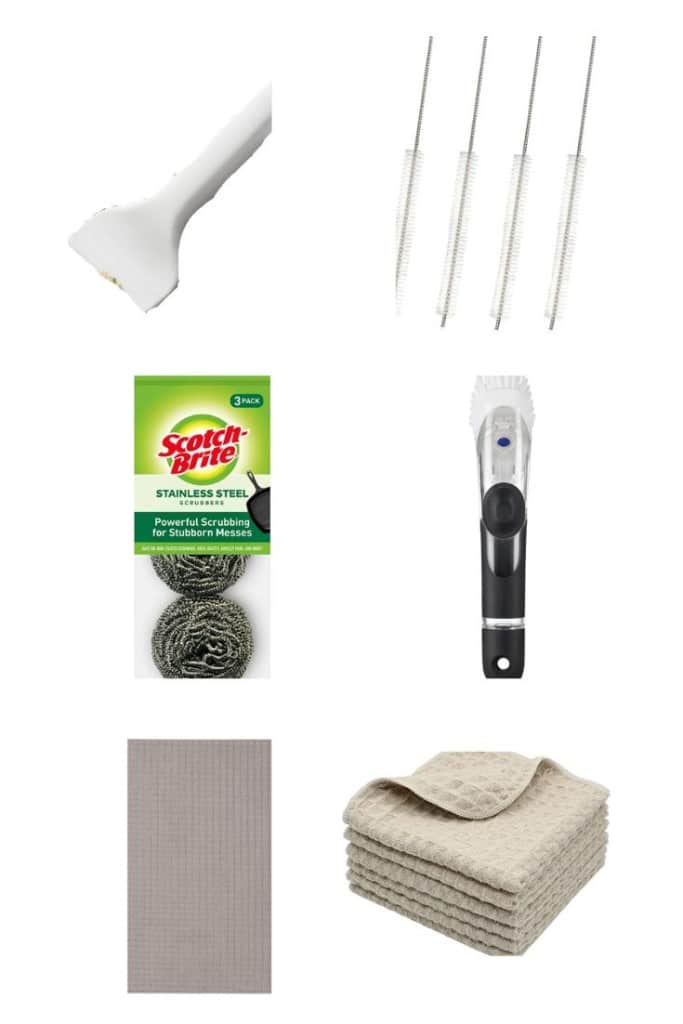 Sources: 1 l 2 l 3 l 4 l 5 l 6
---
Hello!
Thanks for checking out this collection of cool kitchen gadgets! I had such a fun time putting this post together about my newest and favorite items.
Now that we're entering the fall season, you have some of the best utensils for cooking and baking those warm recipes for cold days.
Plus, these items will make cleaning up a ton more fun 🙂
Stay tuned for more fall inspiration on the blog!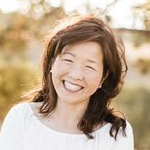 Latest posts by Janine Waite
(see all)