Here is a complete list of Kitchen Baking Accessories, from dishcloths and trivets to potholders and aprons.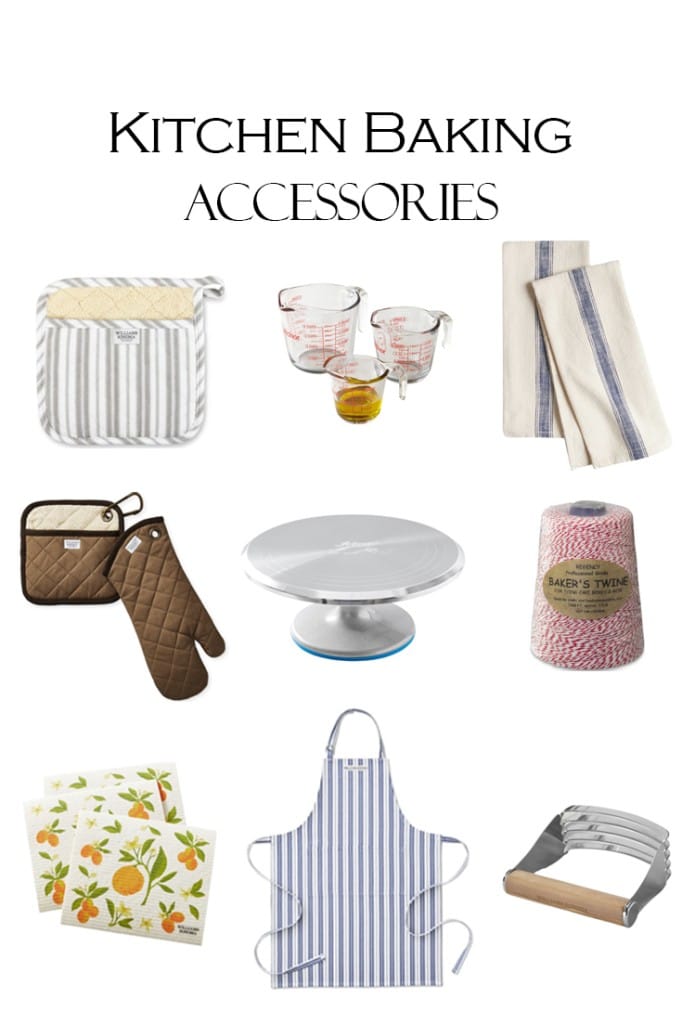 Throughout this collection, you will find yourself clicking links, adding items to your cart, and purchasing a new addition to the (kitchen) family.
There's nothing else to explain except that I am a mad woman for everything kitchen-related, especially affordable, valuable accessories.
For those like me, we're in the same boat sailing the same sea on an adventure to find new, cheap tools for the room with too many butts.
That's what we call the kitchen sometimes (the room with too many butts) because when dinner comes around, it seems as though everyone is simultaneously hungry and in the same place at the same time!
Alright, I'll stop oversharing and show you the latest collection of kitchen baking accessories that have helped improve my cooking skills and made me believe I could become a chef someday.
Someday, I said someday.
Check out the accessories!
Potholders
Dishcloths & Towels
Aprons
Main Meal Accessories
Kitchen Baking Accessories
*This post contains affiliate links
POTHOLDERS
Potholders can be personal. Choosing the correct item takes a while because it has to be worth the price and the look. For me, I've had some of my potholders since I was in my 20s and can't seem to let go of them because of all the memories they hold. For those wanting a new set of potholders, here is your collection.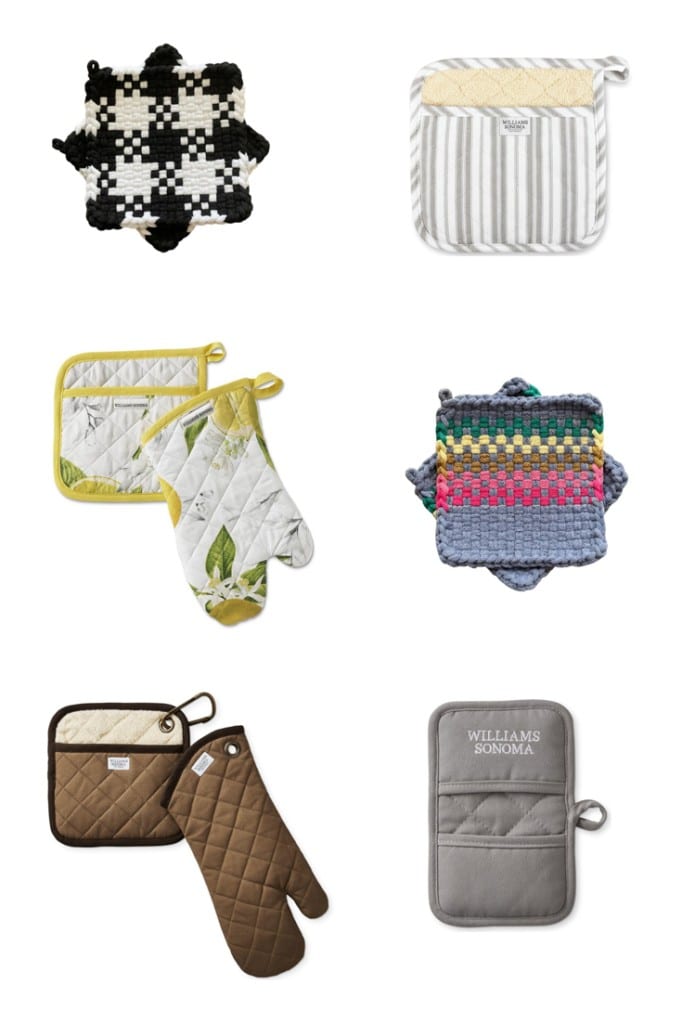 Sources: 1 l 2 l 3 l 4 l 5 l 6
DISHCLOTHS & TOWELS
When I said I love all things kitchen related. I meant it. I especially adore dishcloths! Why? Because they're fun, colorful, and make cleaning the kitchen a little more worth it 🙂 Check out this small selection of must-see dishcloths to find your new favorite towel.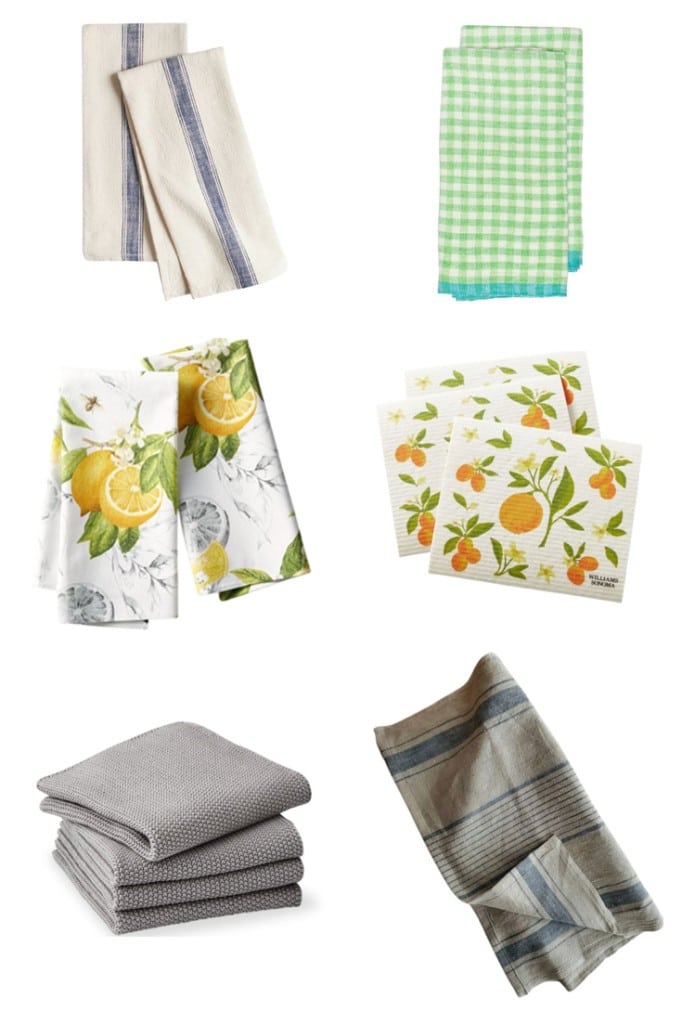 Sources: 1 l 2 l 3 l 4 l 5 l 6
APRONS
Alright friends. Let's talk about aprons. An apron must be comfortable, affordable, and, most of all, wearable to fit the occasion. I'm picky when it comes to buying pieces like these. Here is a collection for those wanting a new apron or buying their first ever. You'll love what I picked out for you!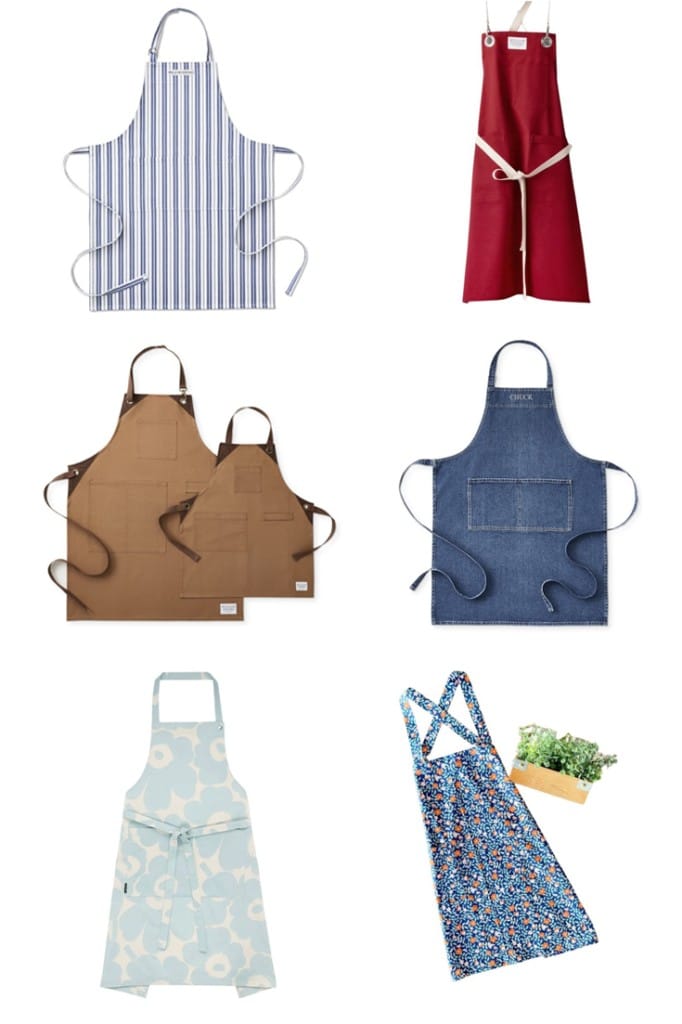 Sources: 1 l 2 l 3 l 4 l 5 l 6
MAIN MEAL ACCESSORIES
Now that we got the main kitchen baking accessories out of the way, let's look at accessories for main meals. Here is an extensive collection of the latest, newest, and favorite items I have learned to love. Look at these pieces and start baking in the kitchen, chef's orders!
Sources: 1 l 2 l 3 l 4 l 5 l 6
LOVE THIS POST? HERE IS MORE KITCHEN INSPIRATION
---
Hello! Thanks for checking out this collection of kitchen baking accessories!
I hope you found something affordable, practical, and valuable for your kitchen. Stay tuned for more kitchen tips, tricks, decor, and more on the blog!
Have a great day,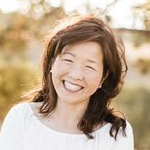 Latest posts by Janine Waite
(see all)