45 Best Puzzles for Adults has been on my mind lately since my followers are asking about the puzzle my family just finished the other day. So, I thought I would round up some fun puzzles, so you have something to do while stuck in our home during Shelter in Place.
*The following post contains affiliate links.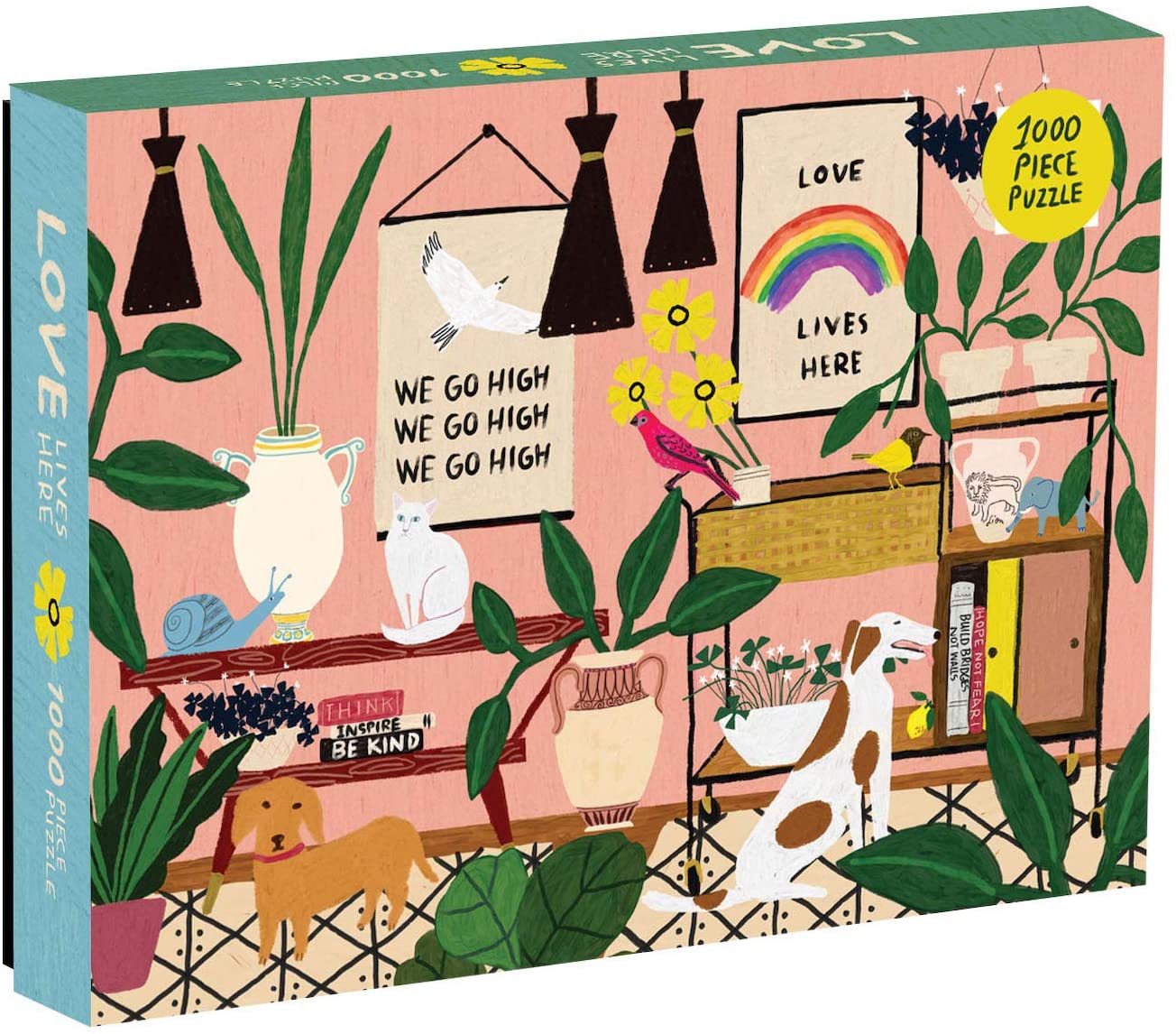 When I'm not working or reading the sad news about the Corona Virus, I like to keep my mind busy on positive activities. So, I found puzzles provide the best form of entertainment. So, I found this puzzle and instantly fell in love with it. I like inspiring thoughts and quotes. And during this time of anxiety is known that it reduces anxiety according to an article from Refinery 29.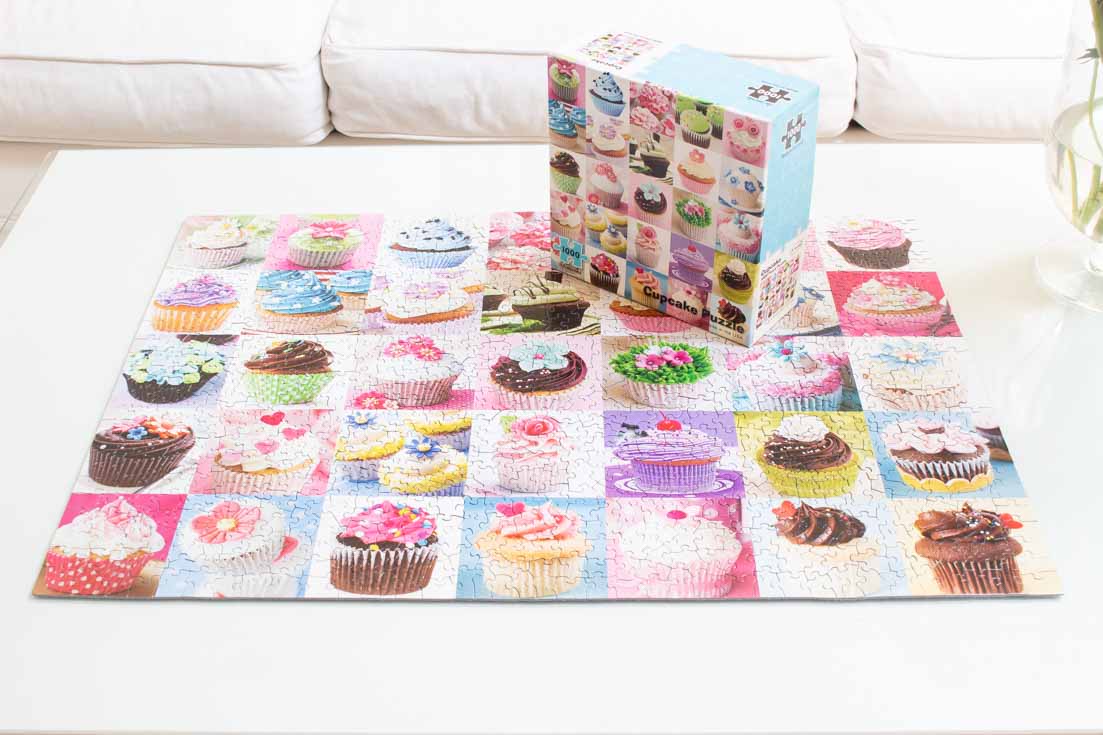 So I sorted through a ton of puzzles and found these 45 best adult puzzles for you. I hope you don't mind that I kind of picked my favorite categories, Desserts, Food, Tea, Dogs, Cats, Birds, Flowers, Succulents, Travel, Masterpieces, and finally miscellaneous puzzles.
I feel like these 45 best puzzles for adults has a little bit of something for everyone.
Let's Start with the Desserts Puzzles
I think that this Macaron Puzzle is similar to our cupcake puzzle. I would crave some yummy cookies. And if you are feeling ambitious, here is my delicious macaron cookie recipe. The French Sabayon filling is to die for!
Oh my, this Dessert Puzzle looks scrumptious!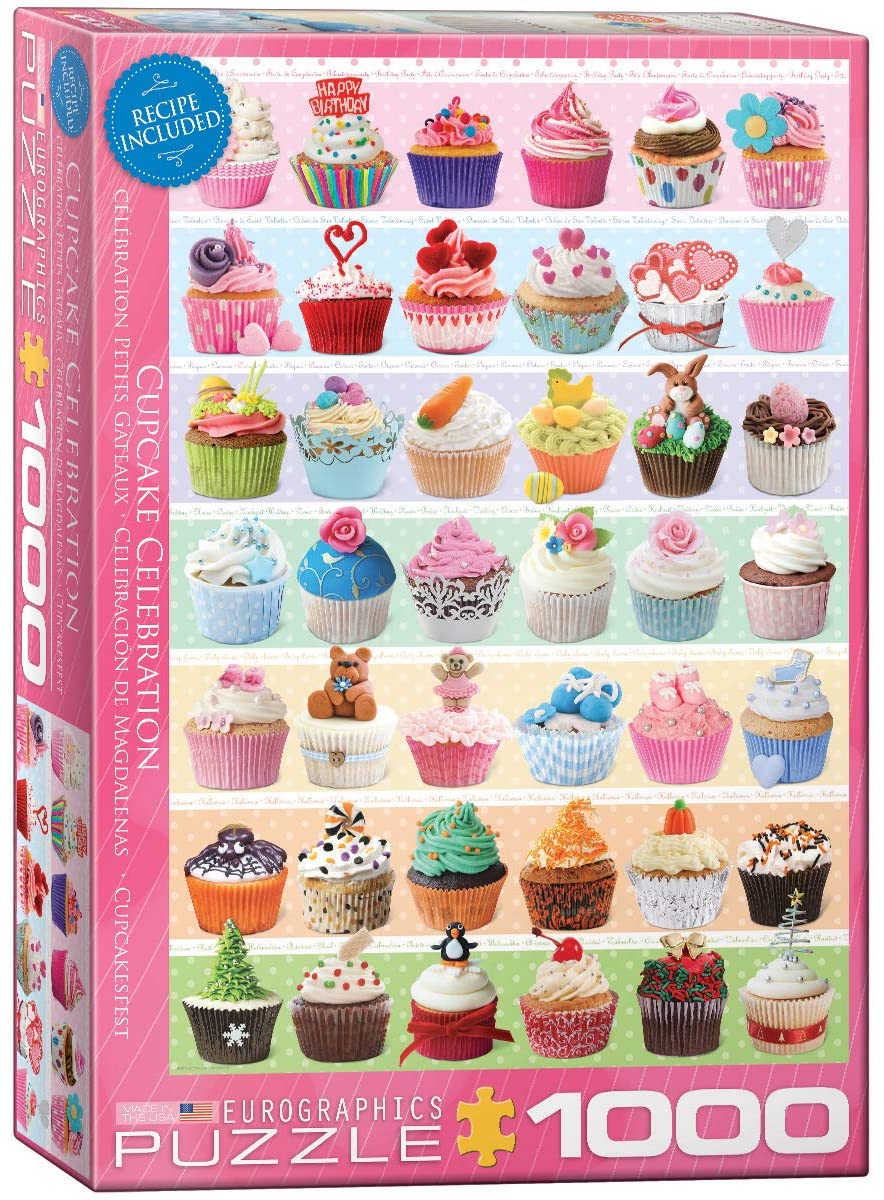 I couldn't find my exact puzzle, but this Cupcake Puzzle comes pretty similarly to the one that we have. This one is fun since it has cupcakes for all the seasons.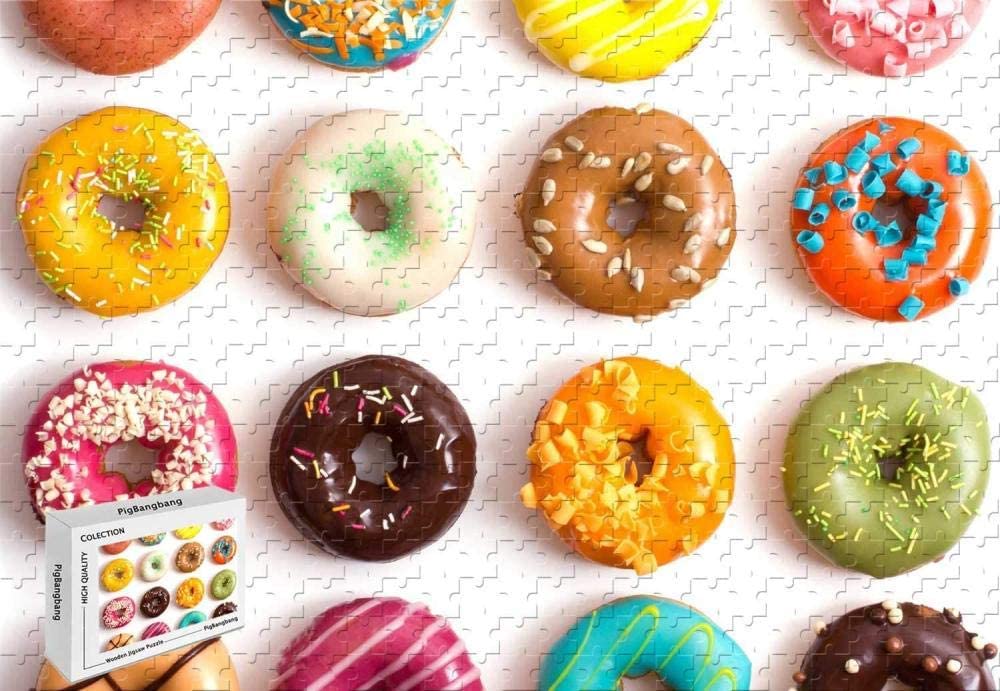 One of my Instagram followers mention she was working on a Doughnut Puzzle, so I had to find this one for you. My list of 45 best puzzles for adults wouldn't be complete without delectable desserts!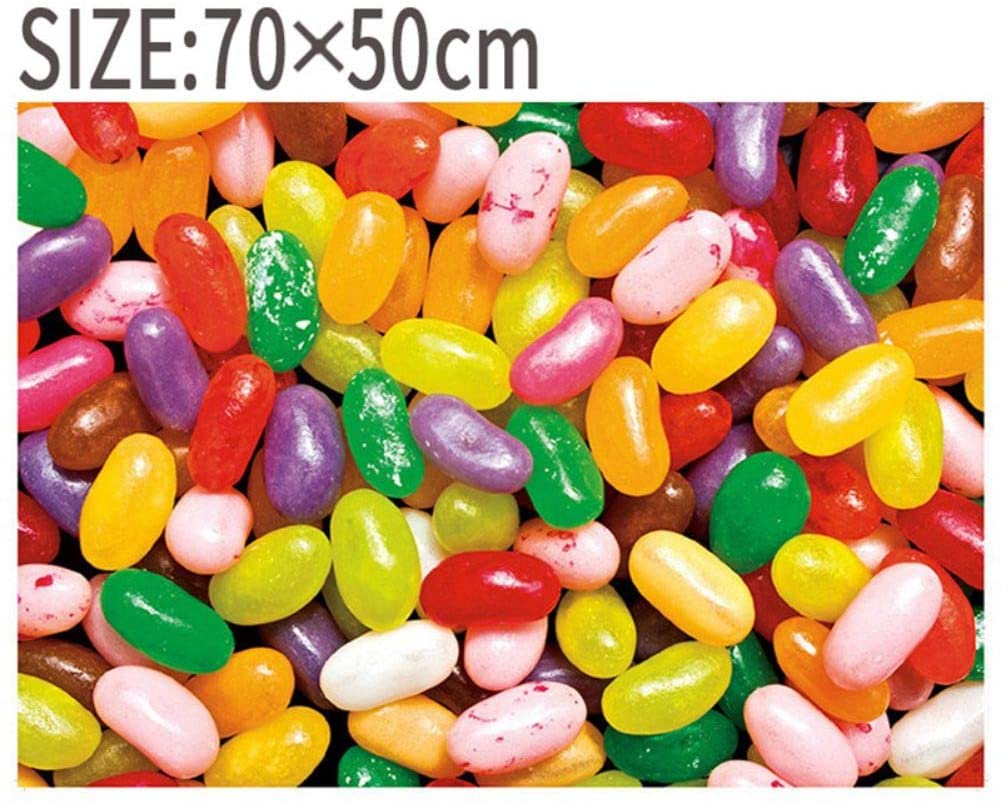 I'm so suggestible, and now I'm craving candy! This Jelly Bean puzzle looks like a ton of fun.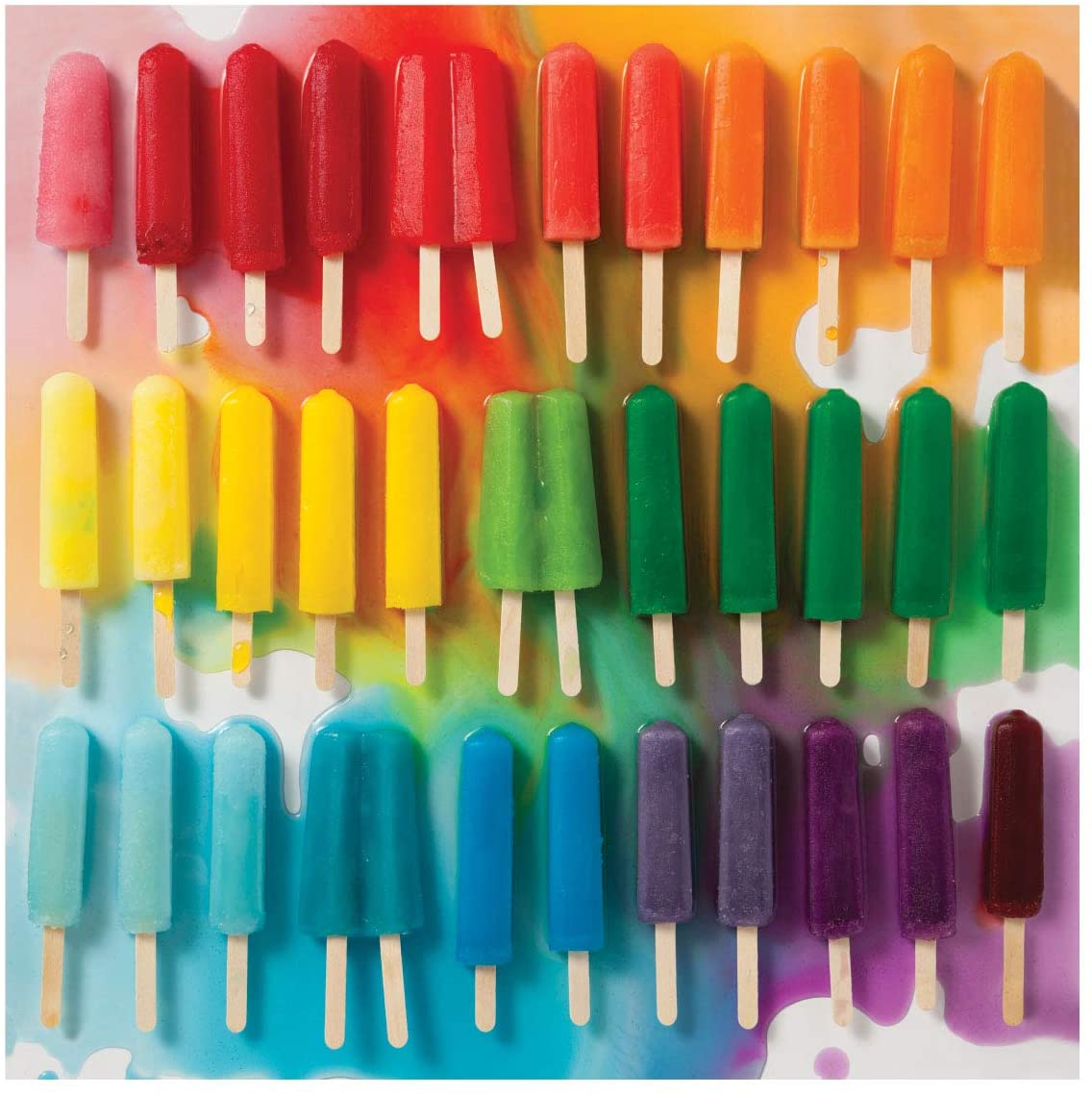 I love all the fun colors in this Popsicle puzzle. I admire that they shot these melting popsicles, that quite a challenge.
Food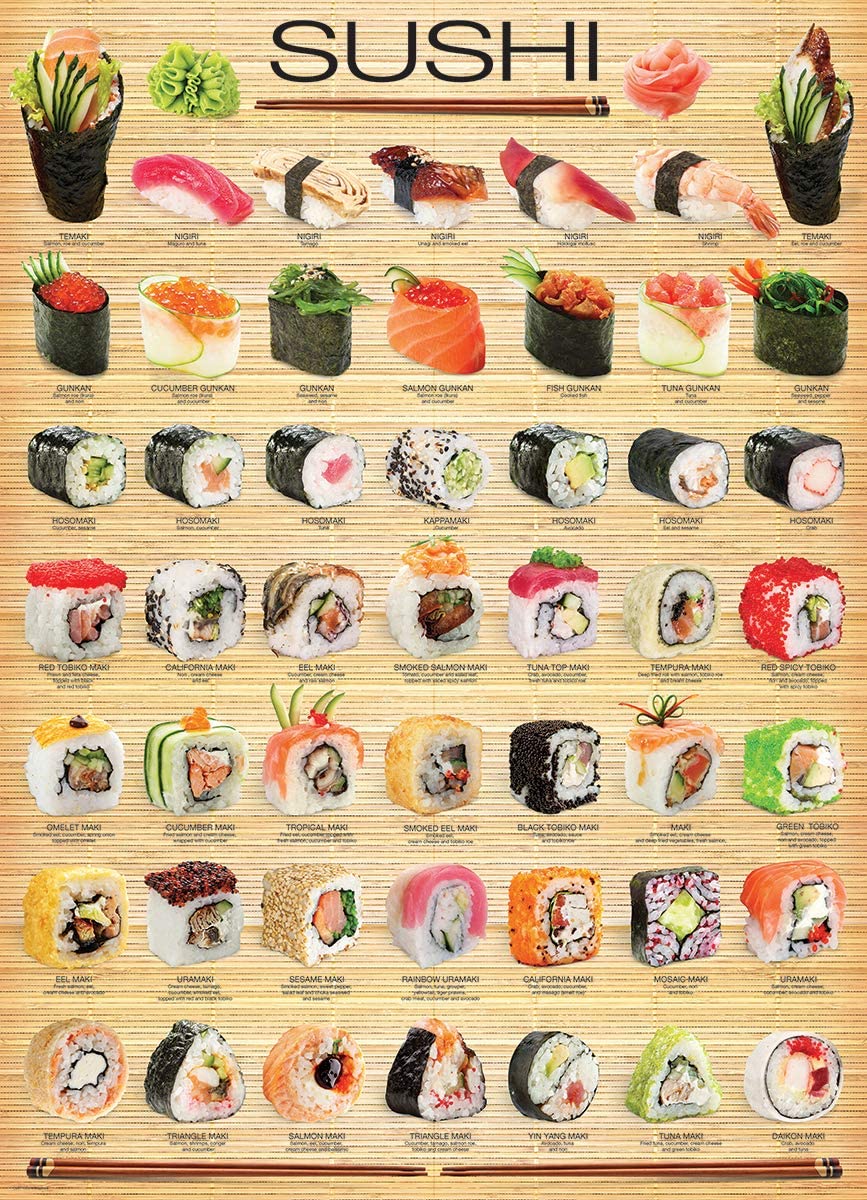 I have been craving Japanese food during this quarantine. I love that this puzzle features all the titles and sushi. Maybe, I'll try making a sushi roll this week. Check out my basic sushi making post.
Tea Puzzles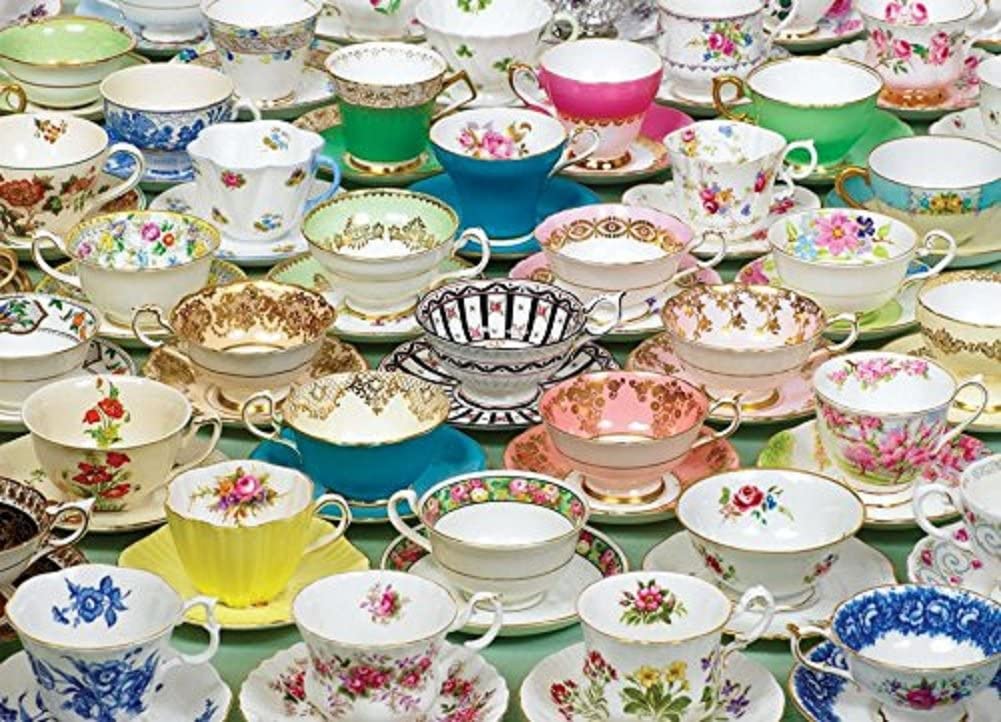 I hope you are enjoying my list of the best 45 puzzles for adults. Let's keep going, and this fun Teacup Puzzle is quite a collection, do you see any that you own in this photo?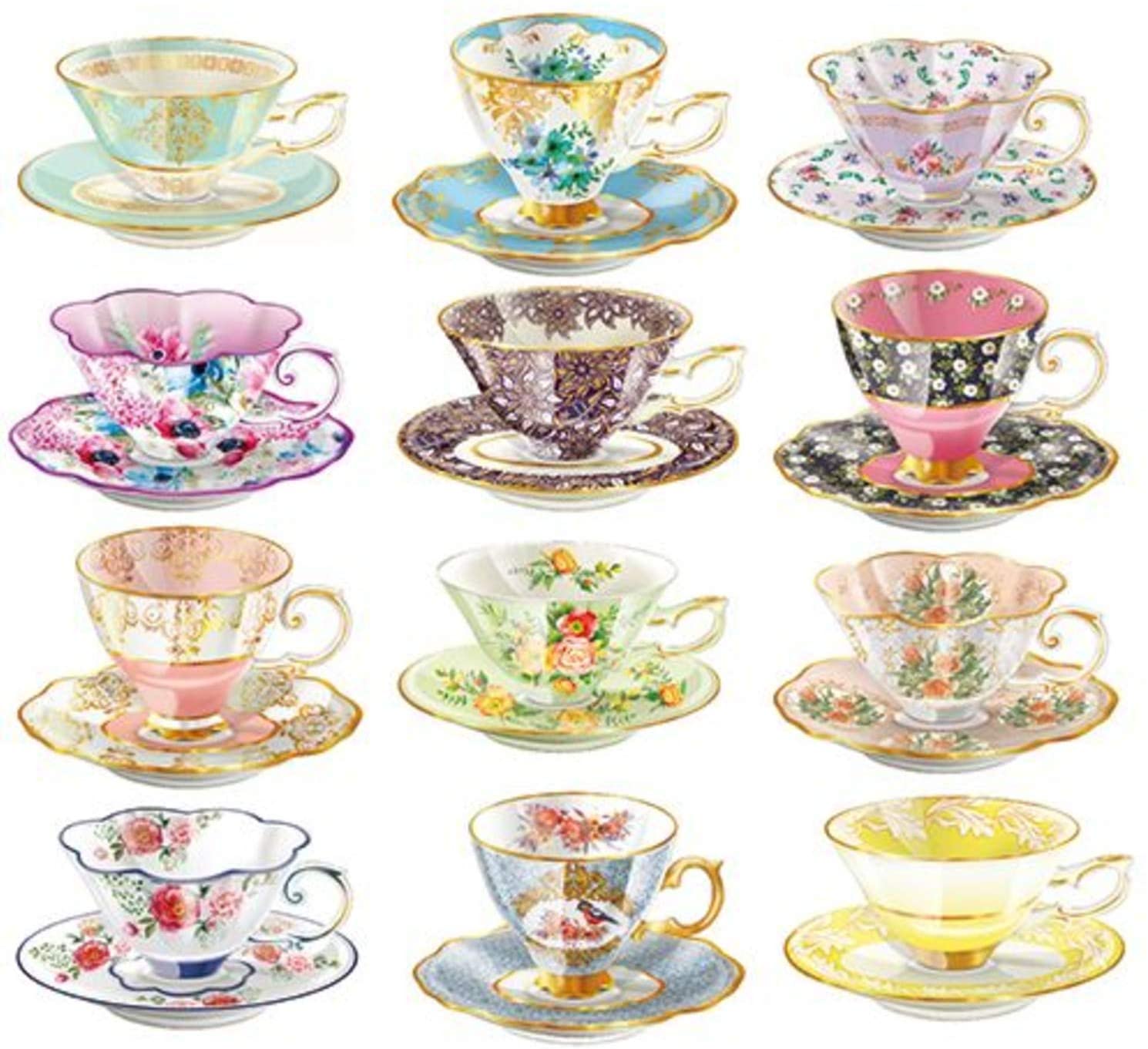 Too fun, now I want a cup of tea, please. I love this fun Teacup Puzzle also!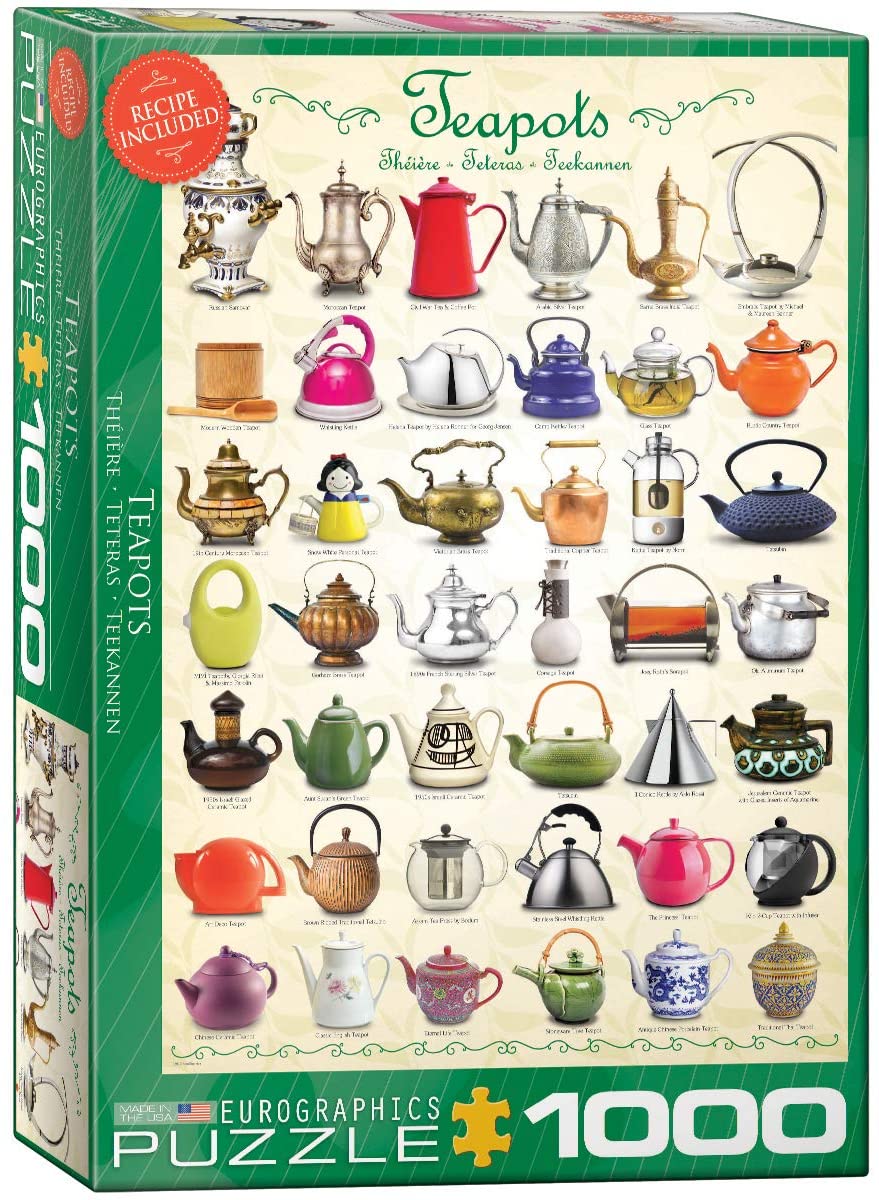 And we couldn't have just teacups, and we have to include this Teapot Puzzle as well.
Dog Puzzles
This Dog Puzzle is so adorable! I would smile the whole time I'm working on it.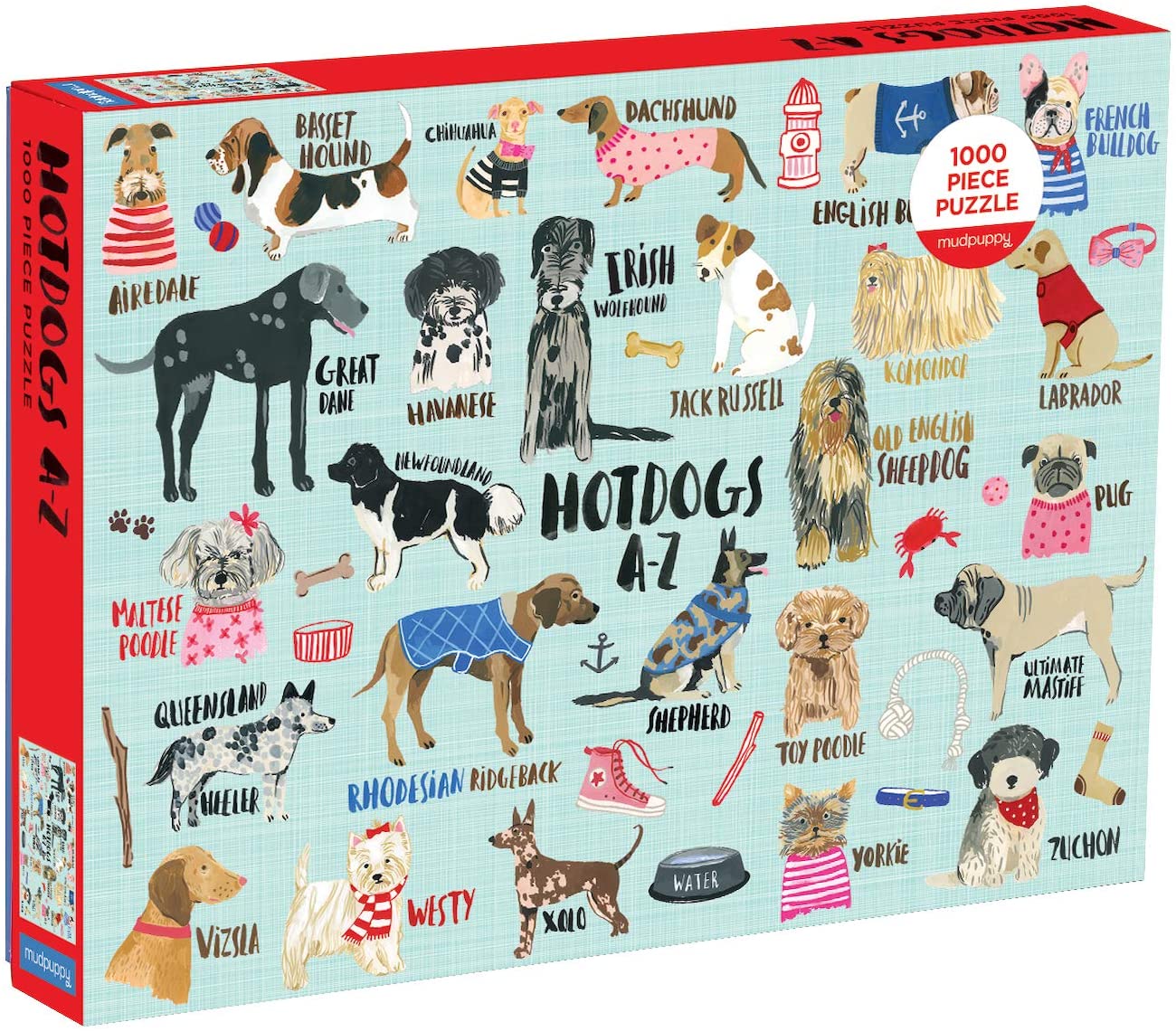 The illustrations on this Dog Puzzle are so adorable. It's so artistic and fun and a puzzle that I would like to work on.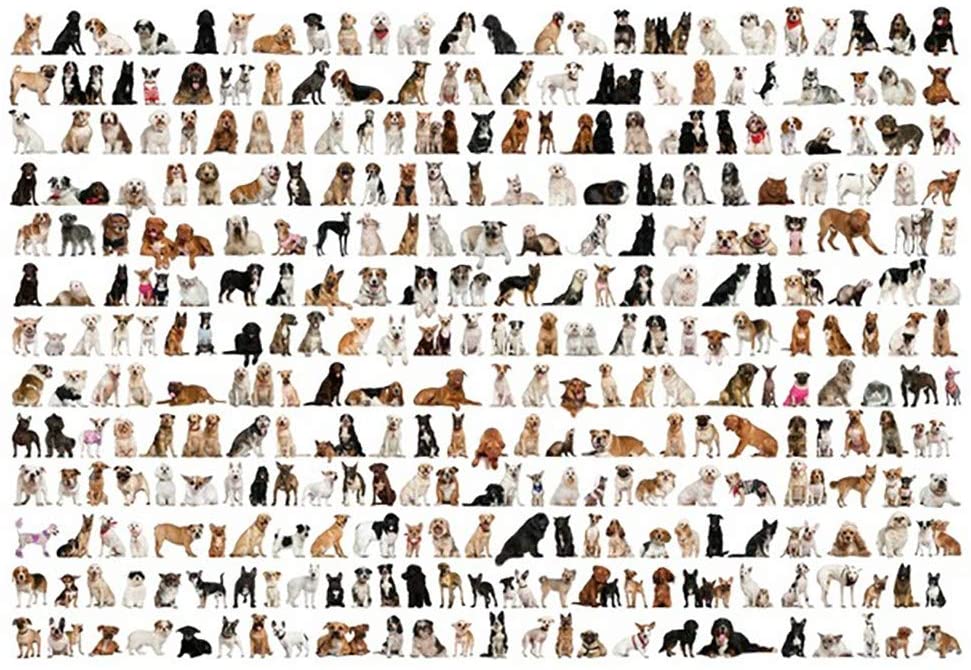 This Dog Puzzle must showcase every breed known to mankind. Now that is a lot of dogs!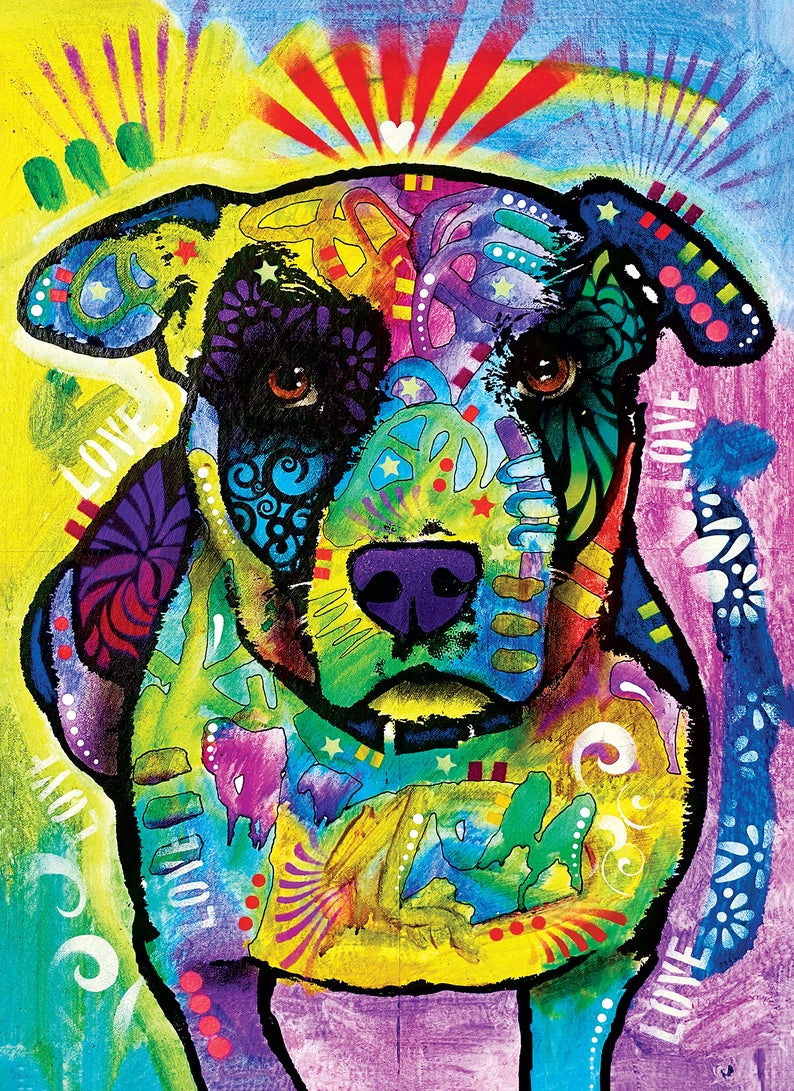 Gotta love this Dog Love puzzle. The colors are amazing!
Cat Puzzles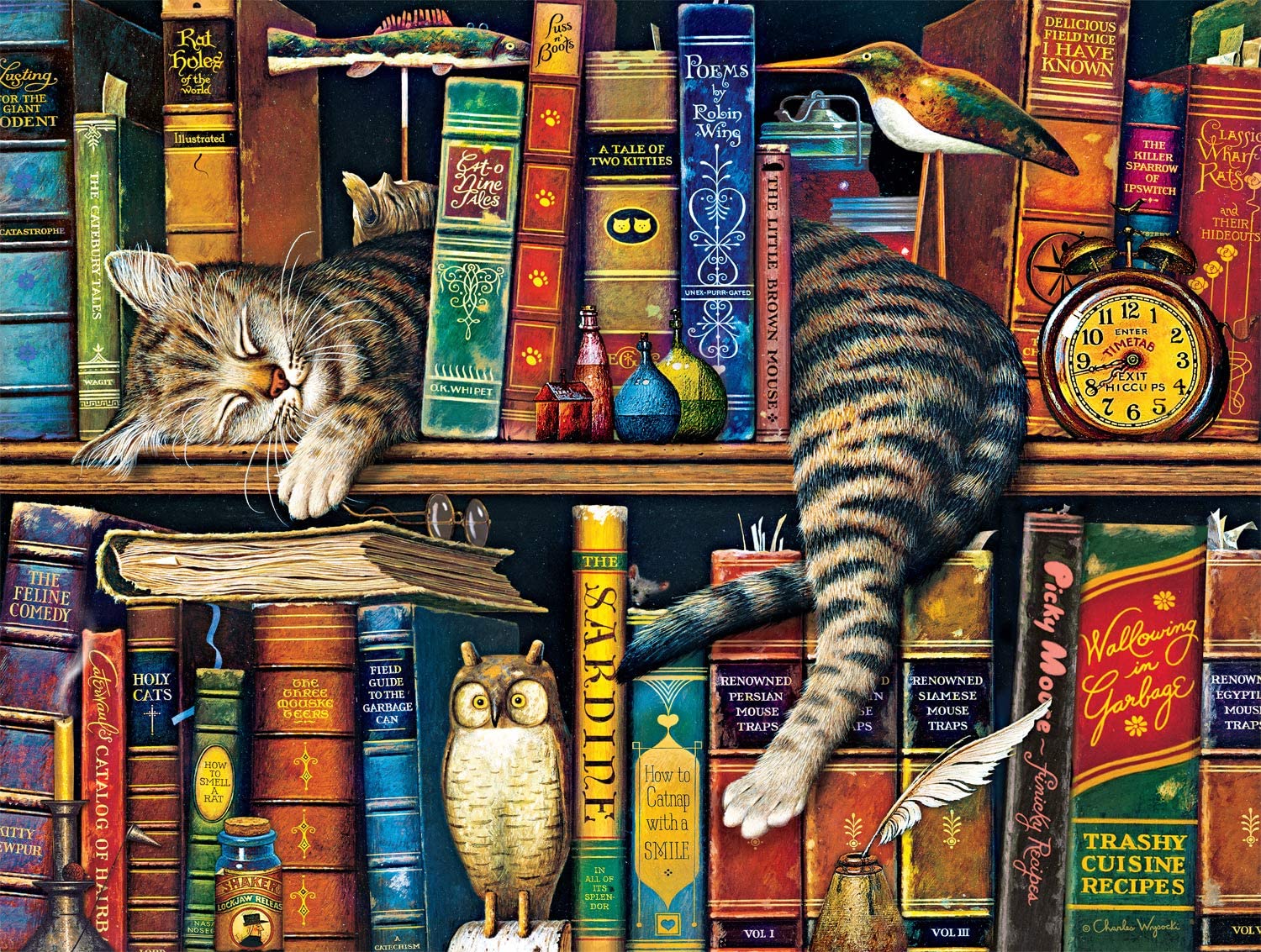 We have to be fair and also include this adorable Cat Puzzle.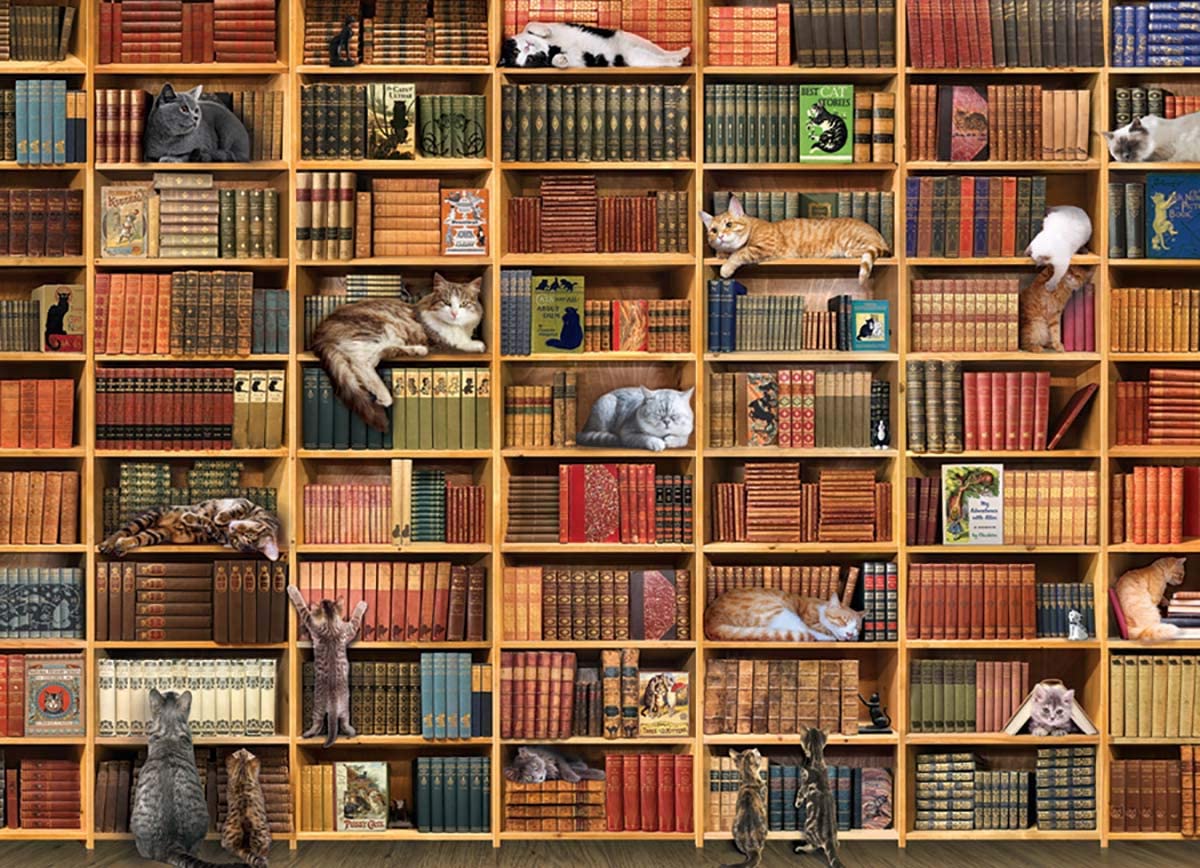 If you like cats and books, then here is another Cat Puzzle.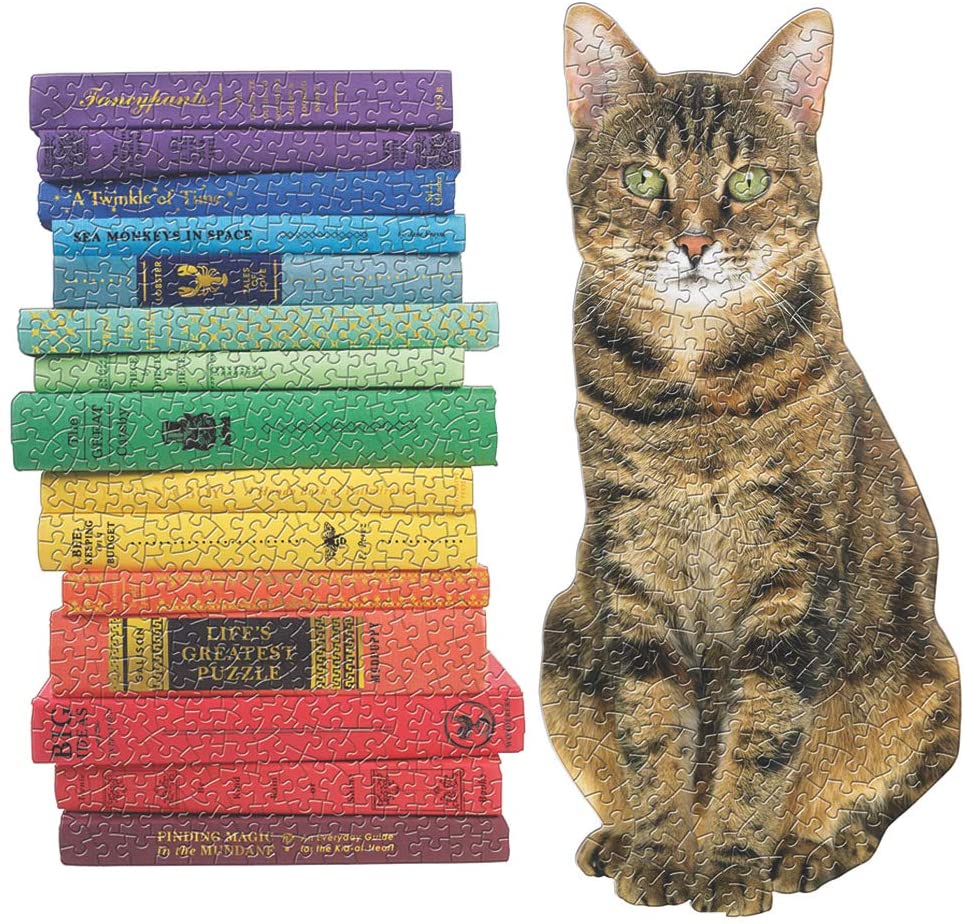 I see a theme here, Cats and Book Puzzles! Are they suggesting that cats are super intelligent? By the way, this box contains two puzzles, the stack of books and also the cat.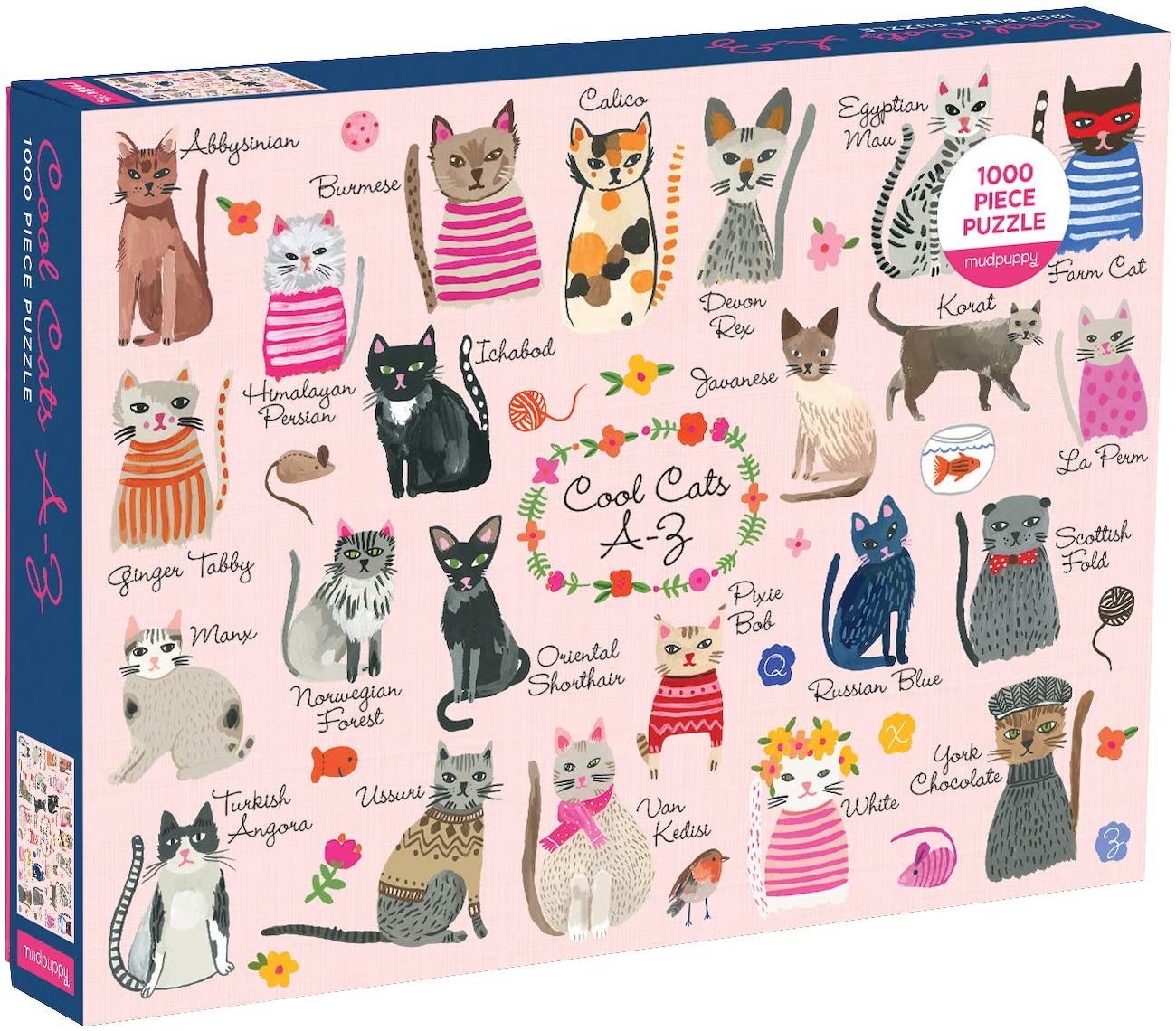 This funCat Puzzle is made by the same dog puzzle that I posted. These cute illustrations make me smile!
Bird Puzzles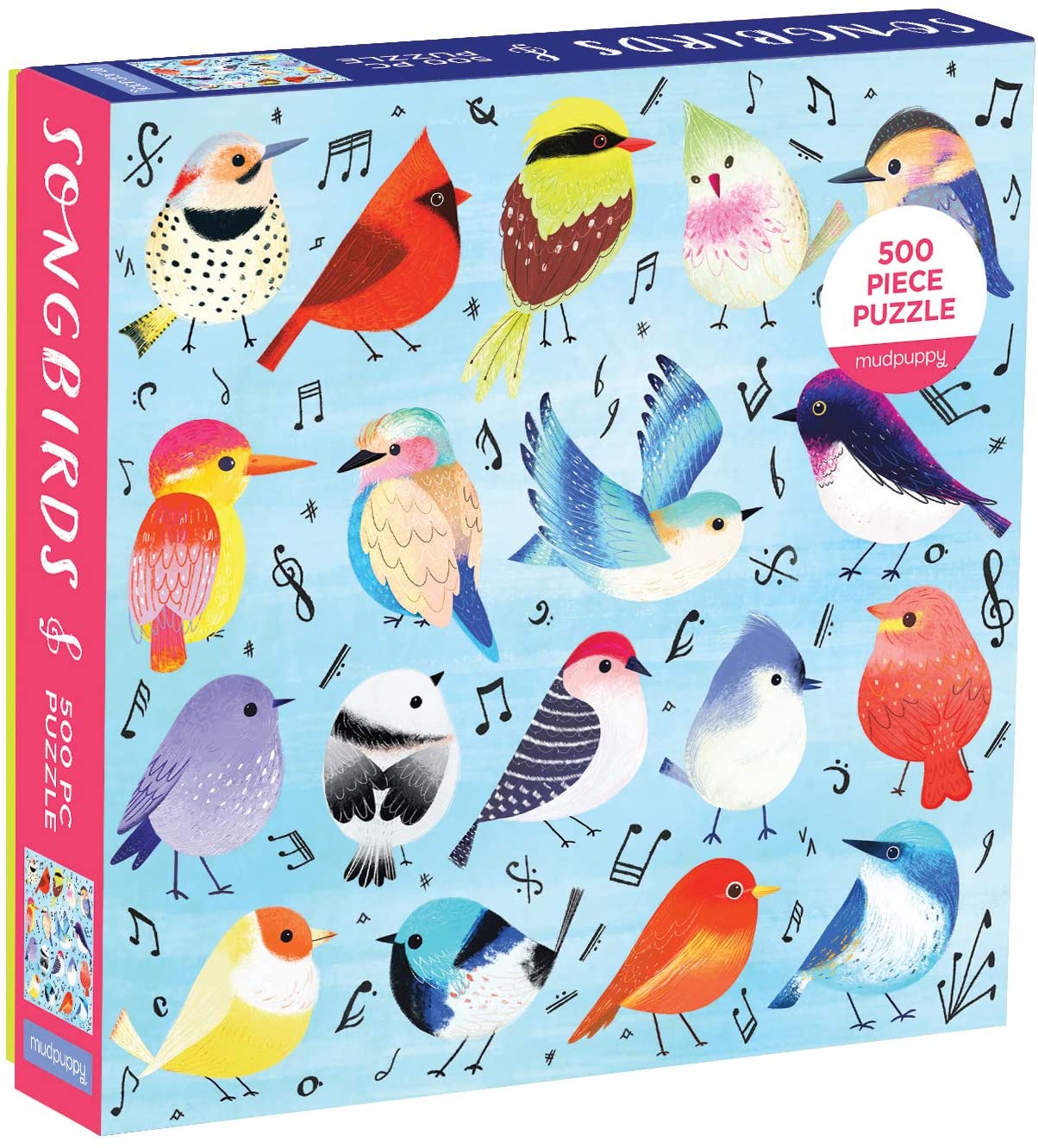 I love this fun Bird Puzzle. It's 500 pieces, so it probably isn't too hard to complete.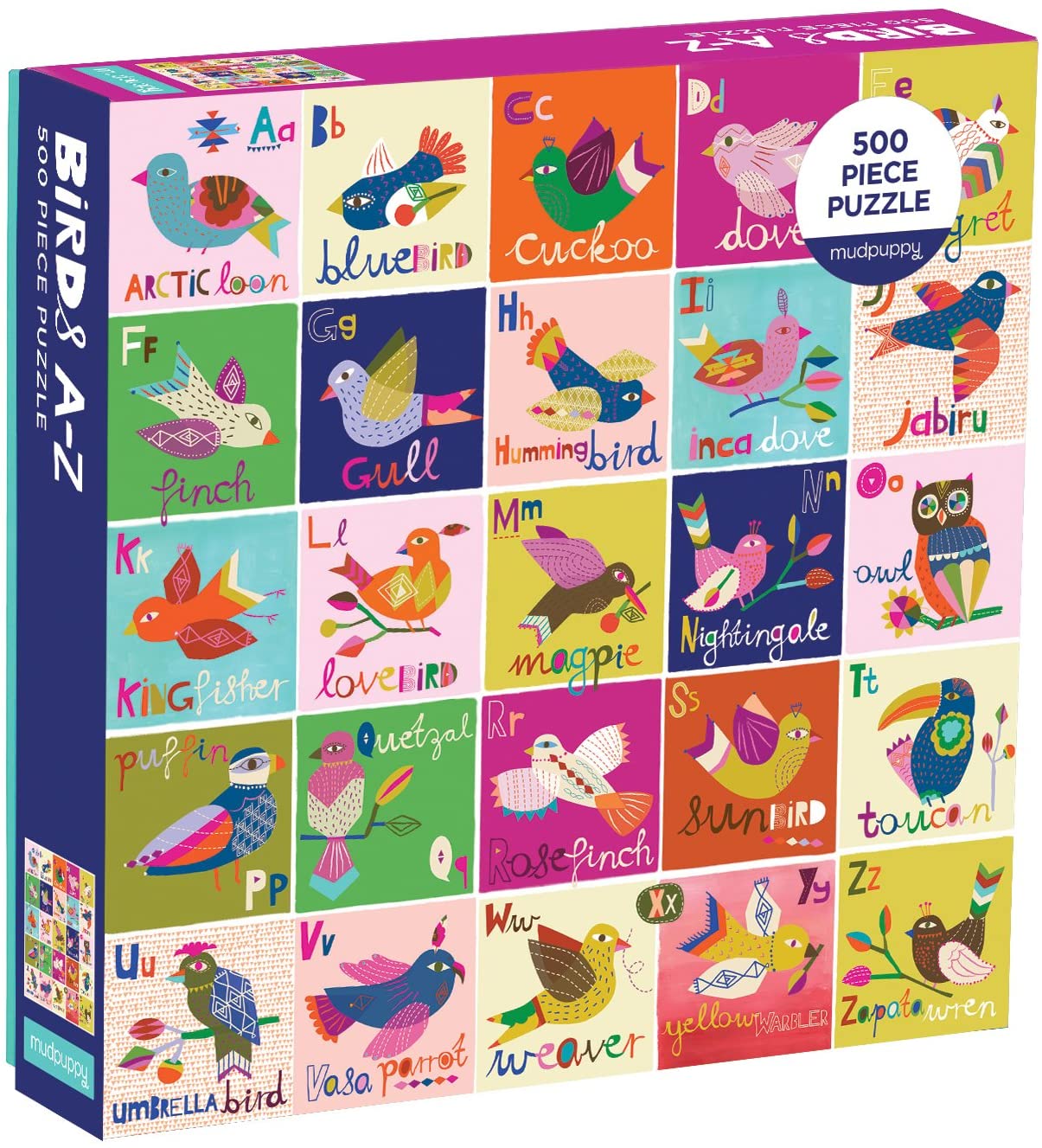 I like this Bird Alphabet Puzzle. It's so bright, and the artwork is super fun.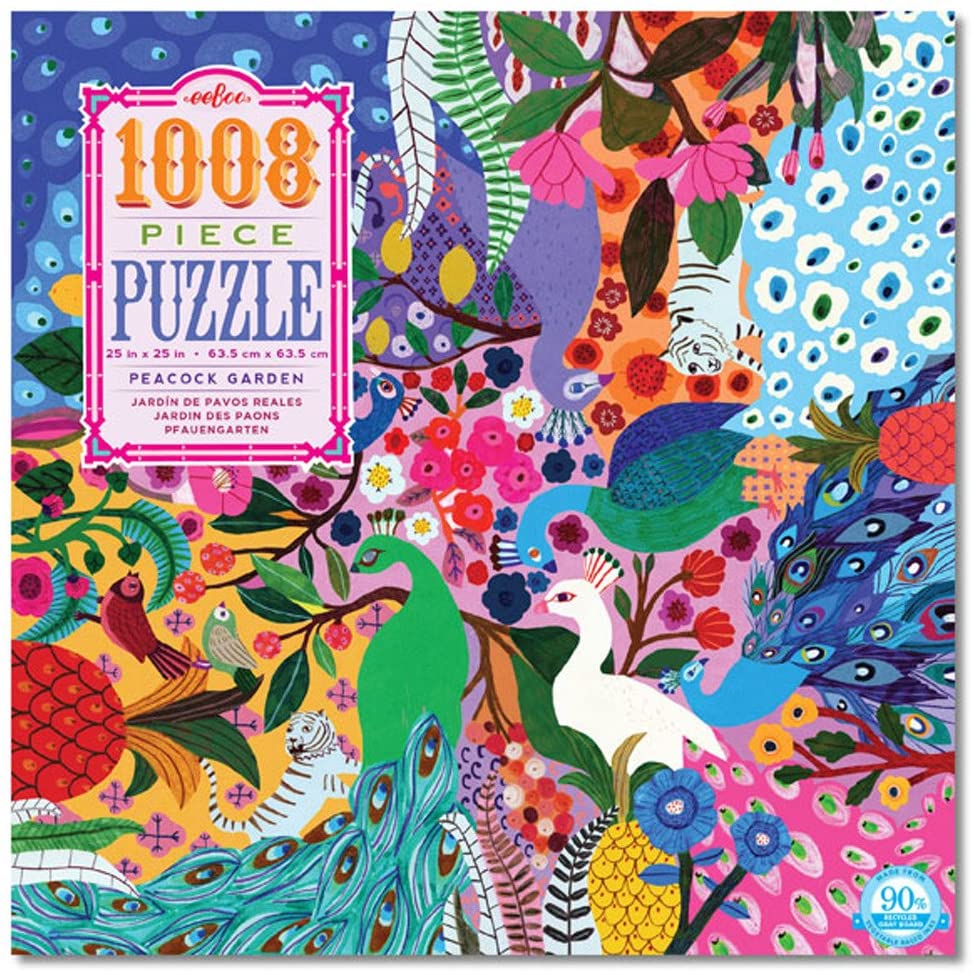 If you are like me, the more color and patterns, the more I like it. This fun, Peacock Puzzle, fits the bill. If you work on this puzzle, you won't get bored, and each area is distinct, which makes it a bit easier to work on.
Flower puzzles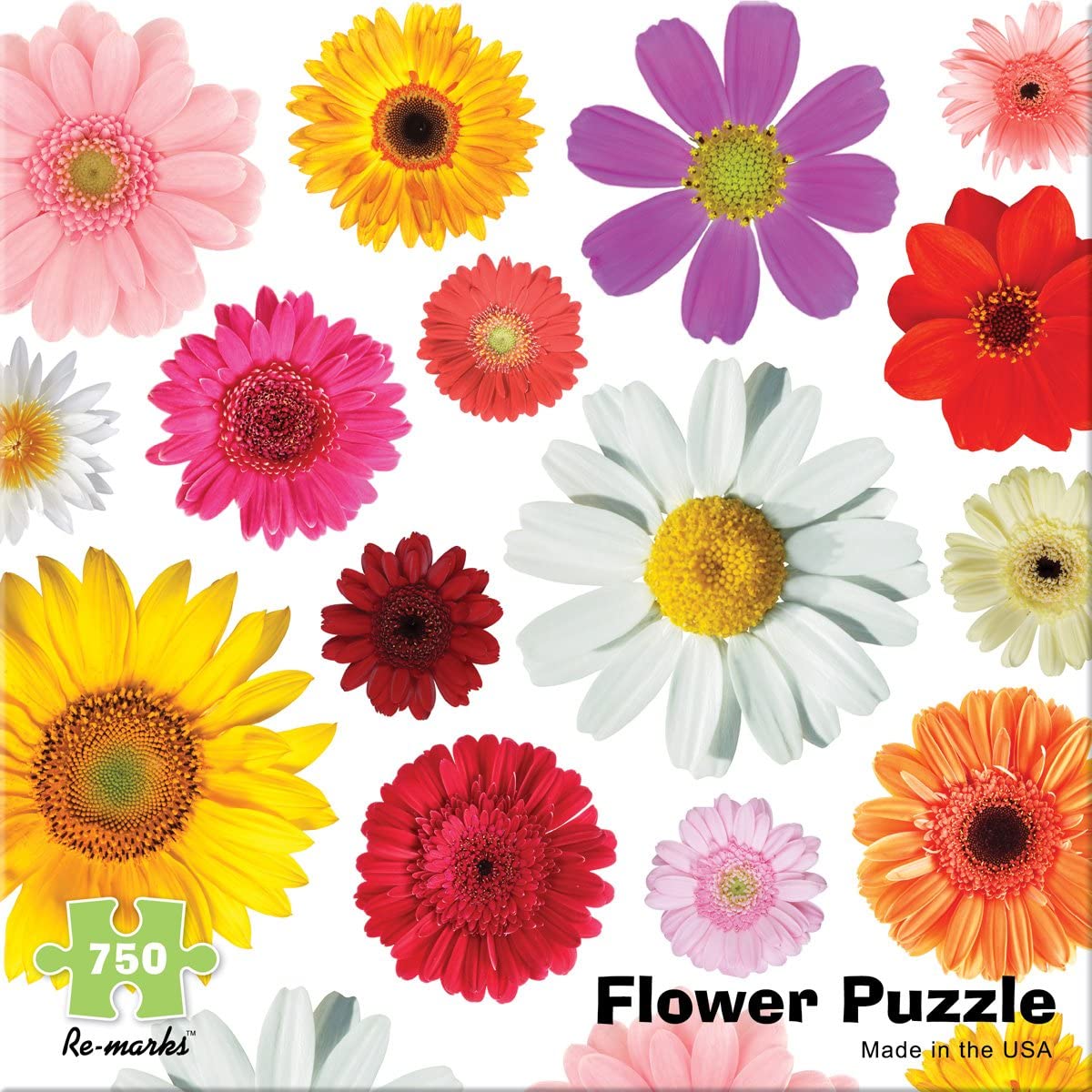 I love this color, Flower Puzzle. Just beware that there is a lot of white space!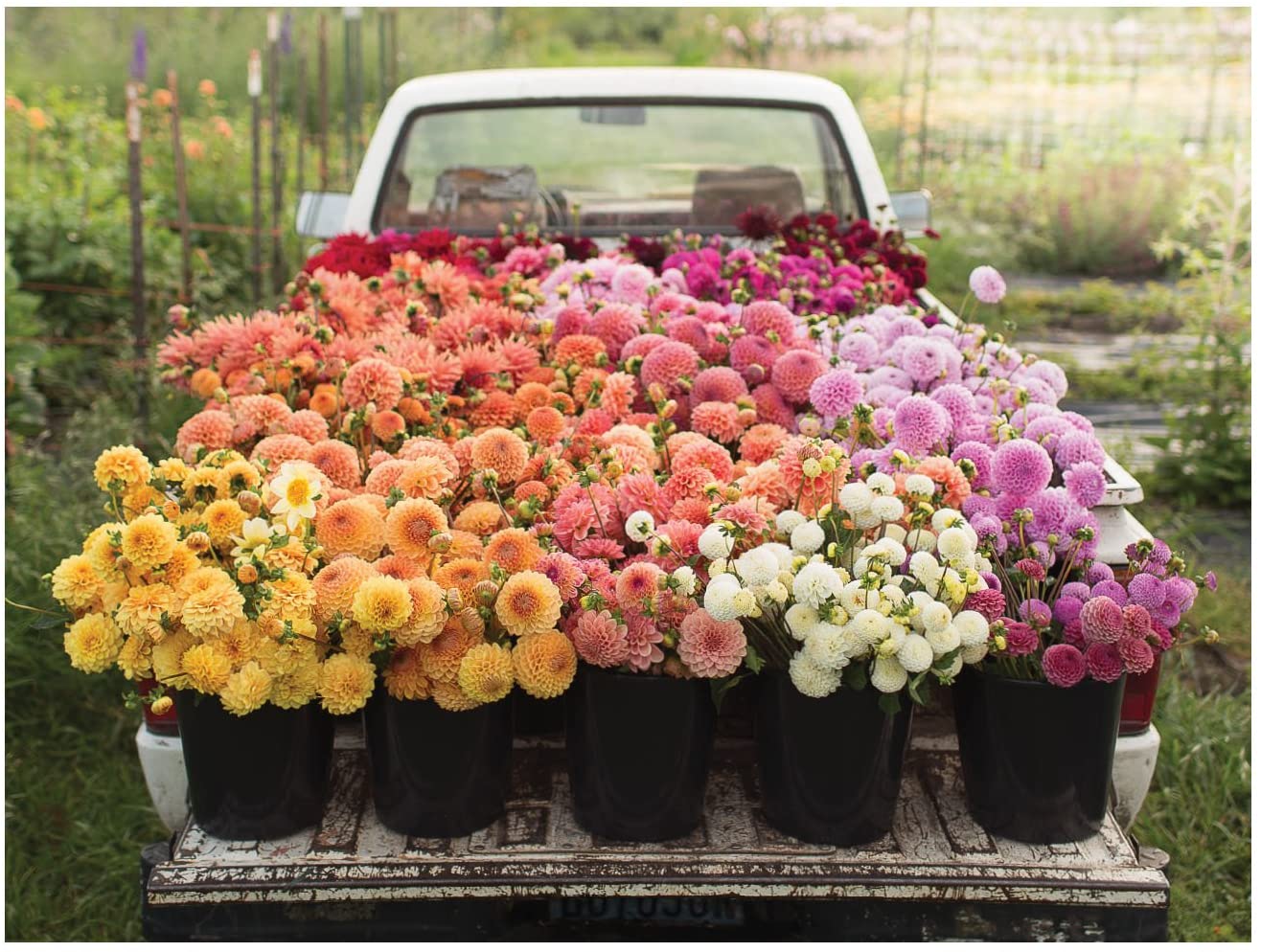 This beautiful Flower Puzzle is an image from the Floret Dahlia Farm. I've always loved this photo, and I'm super happy they did a puzzle. A little note about this puzzle, it is two puzzles. The pieces have images on both sides!!!!!!! This is for the serious puzzle addict.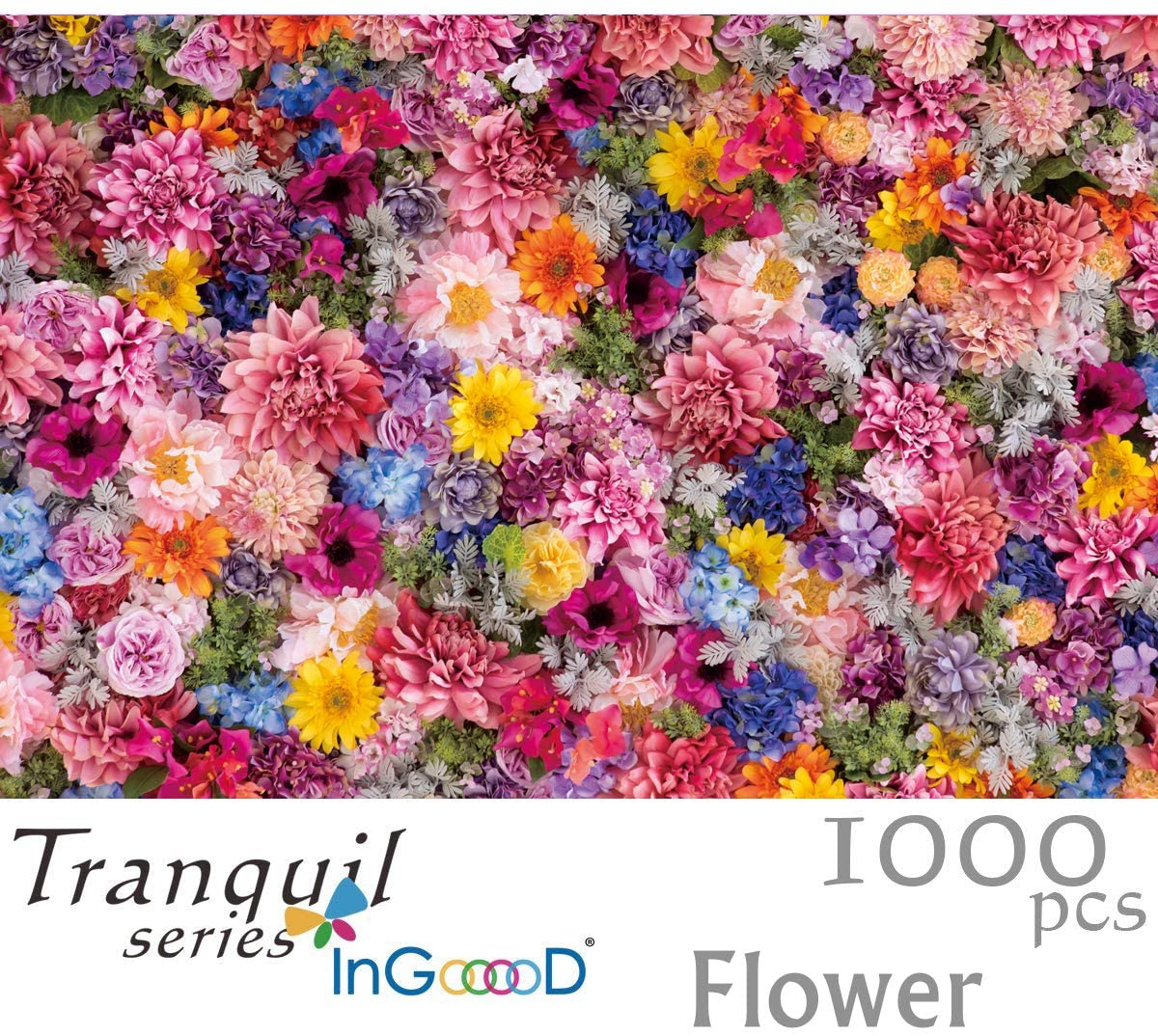 You have to love flowers to attempt this one. This Floral Collage Puzzle merely is amazing!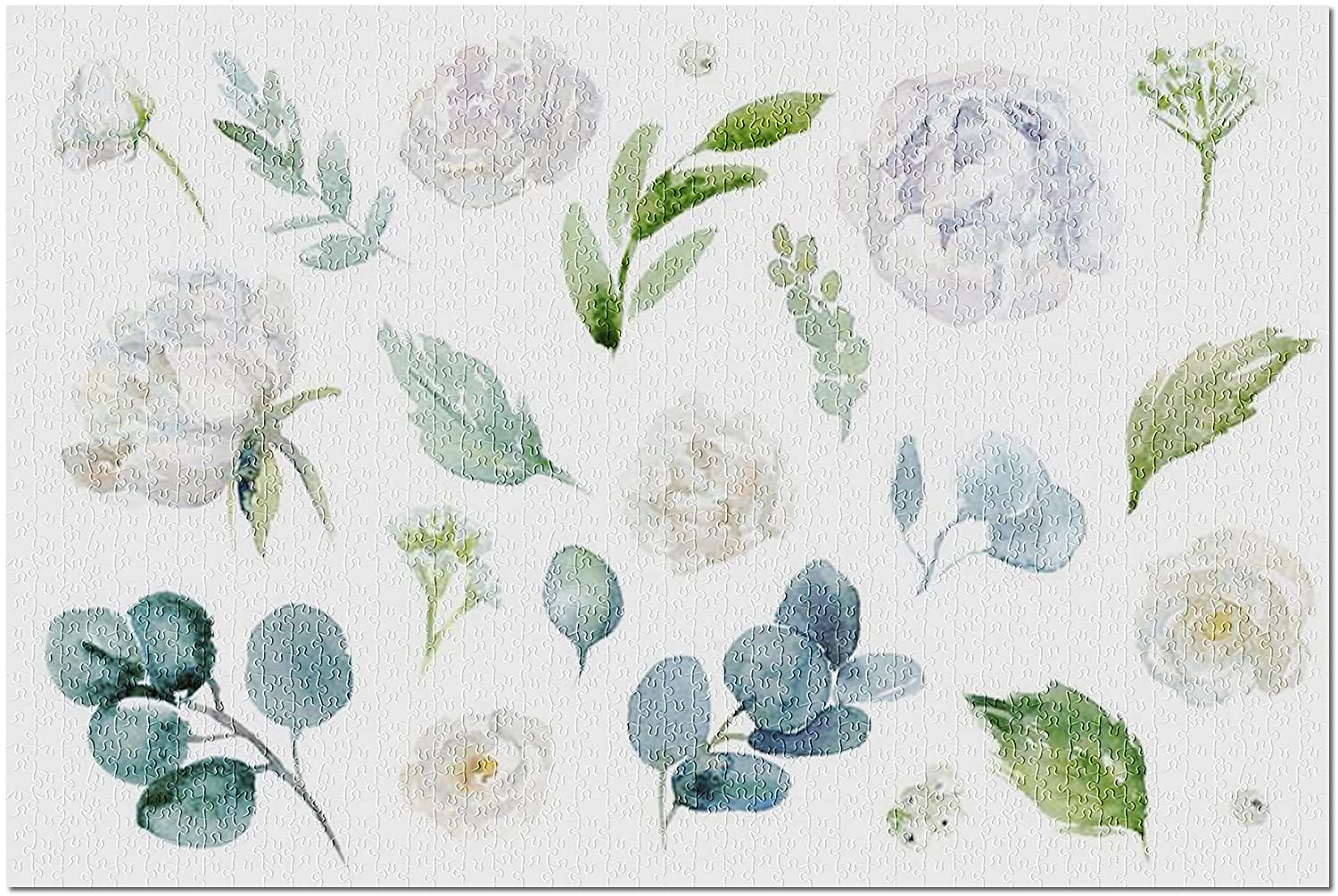 I love this soft watercolor Flower Puzzle.
Succulent Puzzles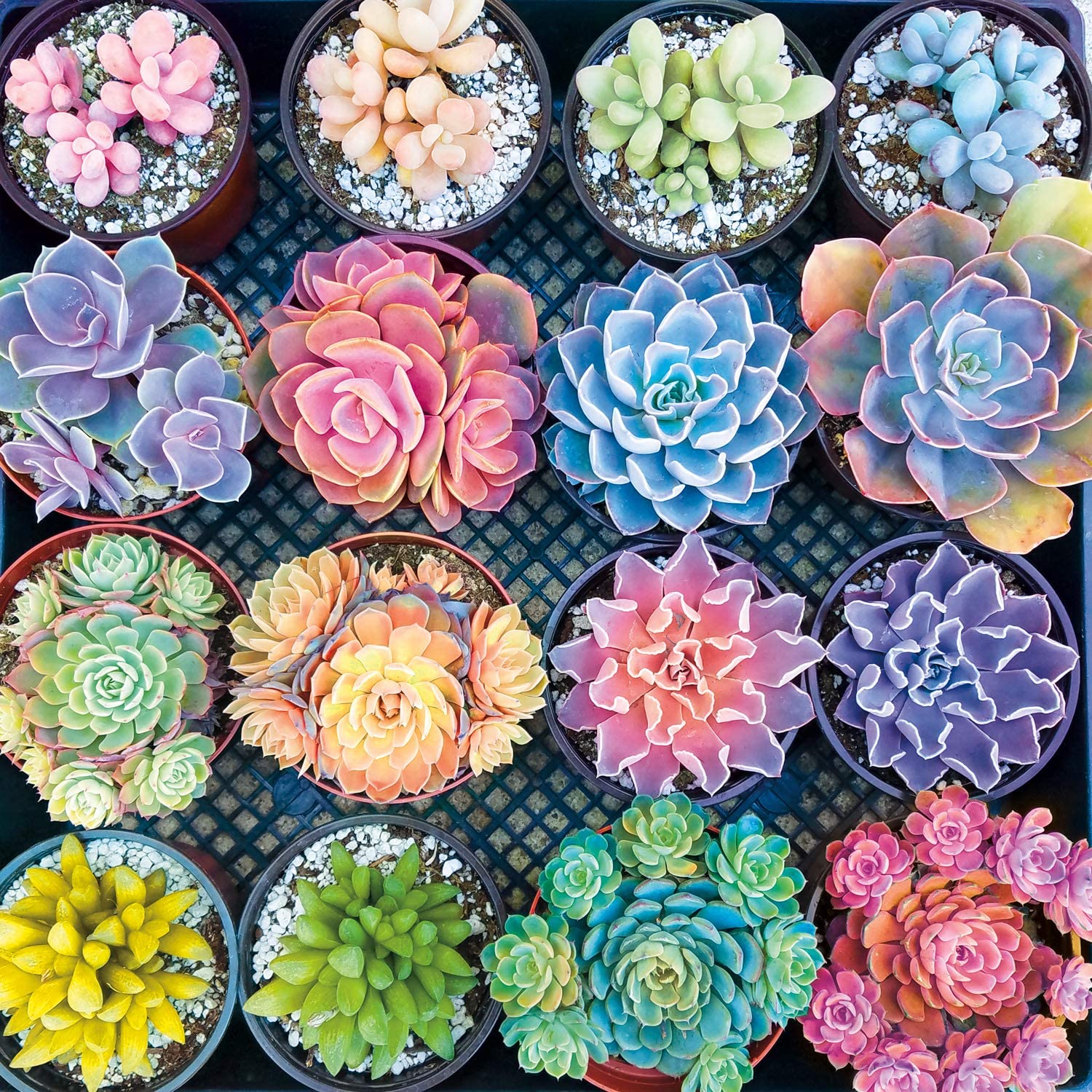 This Succulent Puzzle is bursting with gorgeous colors! I seriously want to do this one for sure.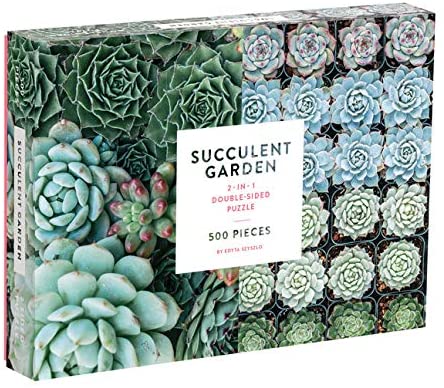 All these soft green Succulents make a beautiful puzzle.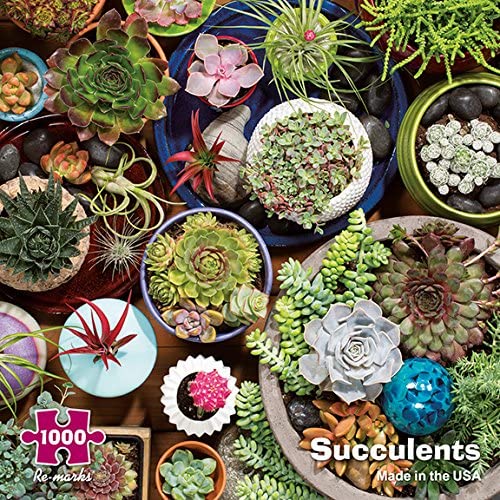 And if you want a Succulent Puzzle with many plants, then this one is for you!
Travel Puzzles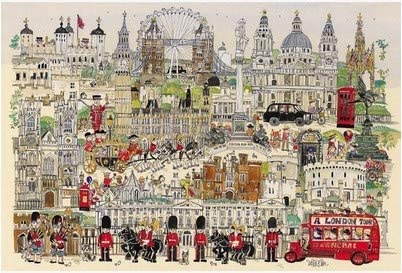 London is such a fun place to visit, and this Puzzle of London's Highlights is lovely.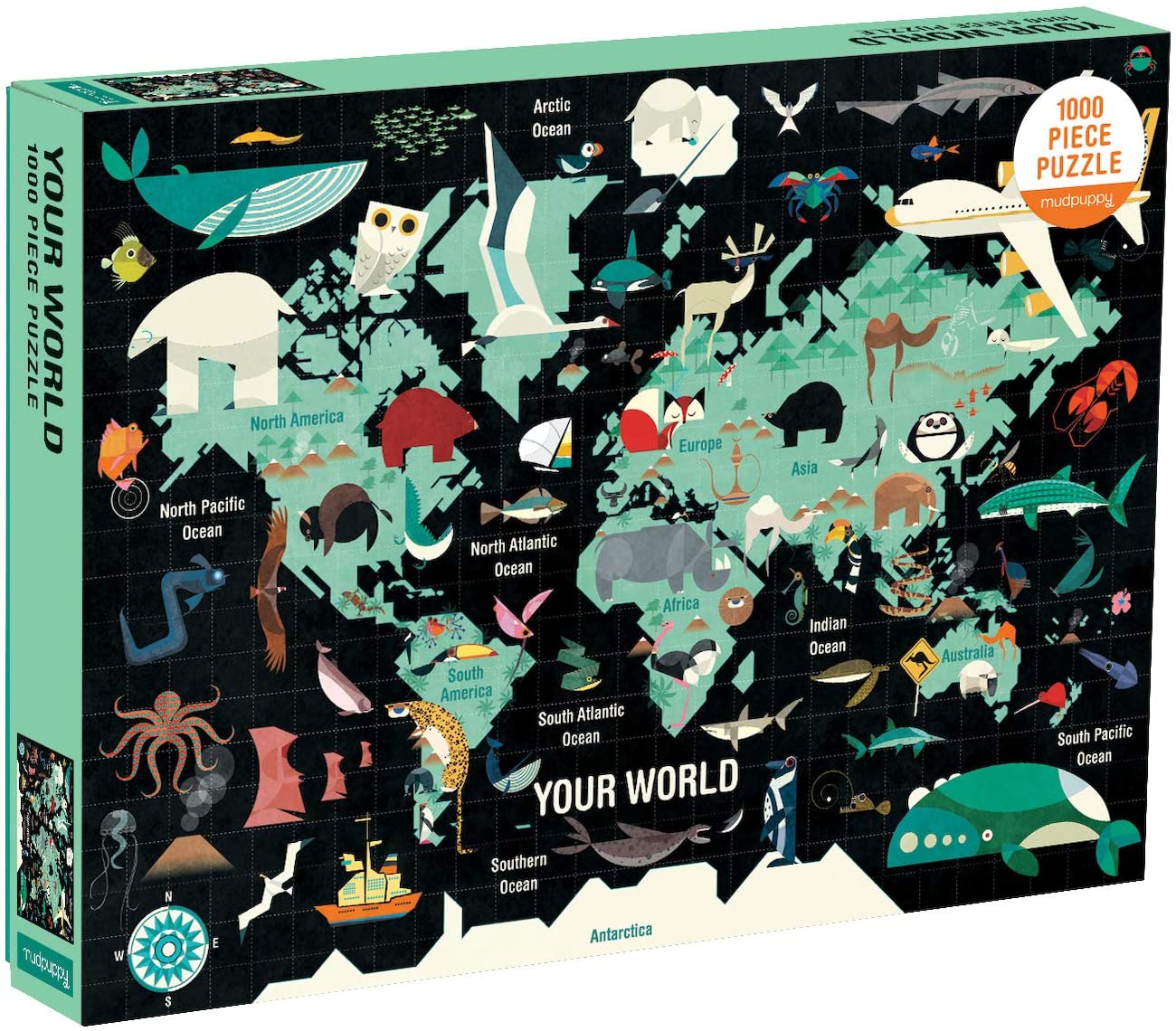 You can work on this puzzle and also learn your world geography. What a fantastic educational Map Puzzle that can teach your children as they work on it.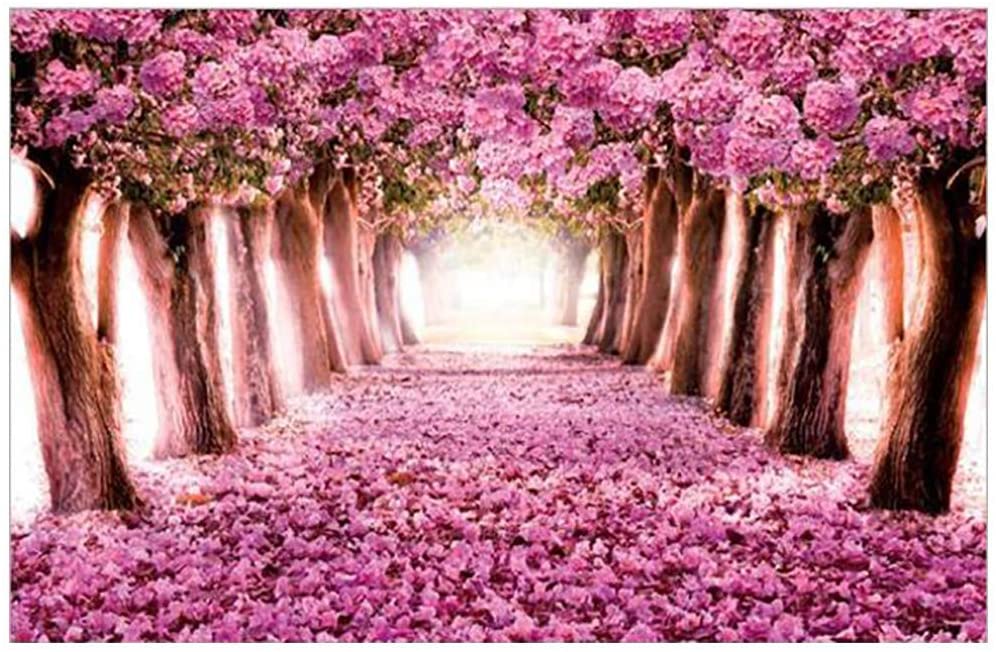 I want to walk down this lane of pretty pink flowers. If you love pink, then you'll love this Flower Puzzle!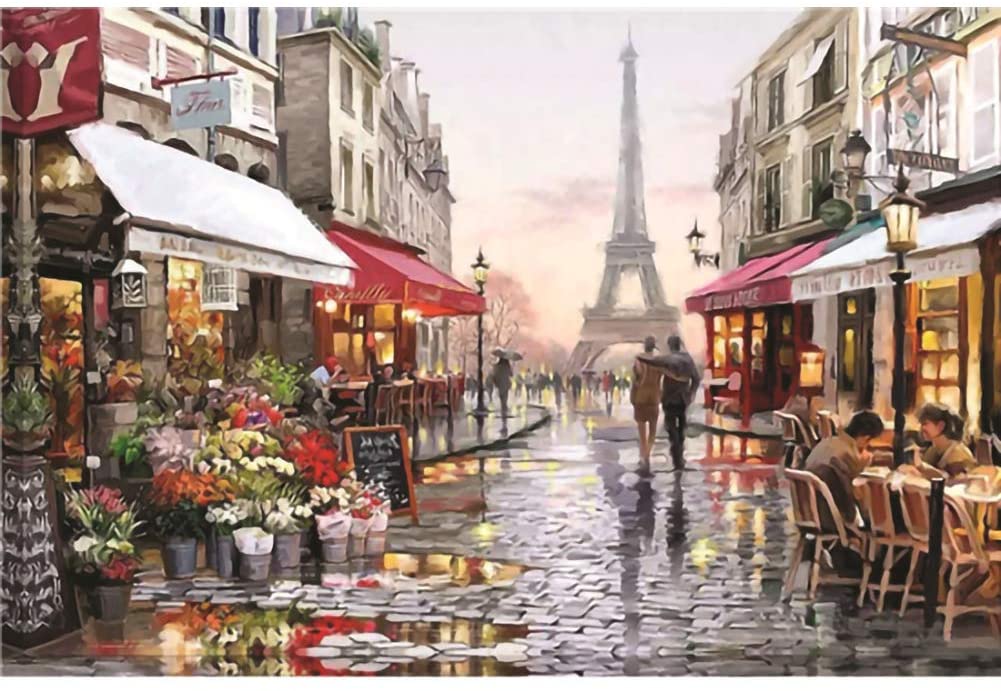 Since we can't travel right now, let's do this Paris Puzzle! Oh my, I love the flower market on the left.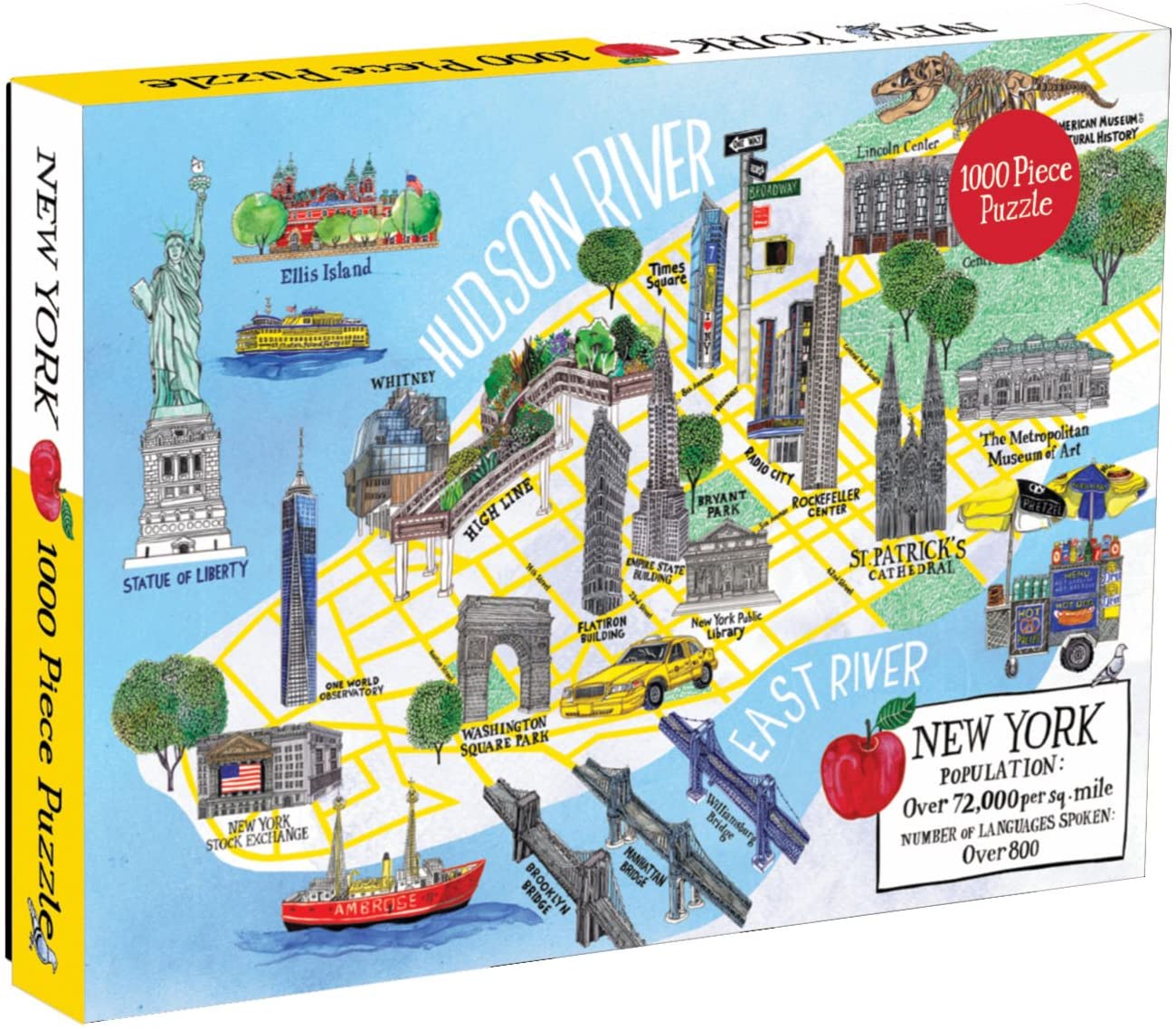 This New York Puzzle is super fun, and if you are from New York, I'm sure you'll love it!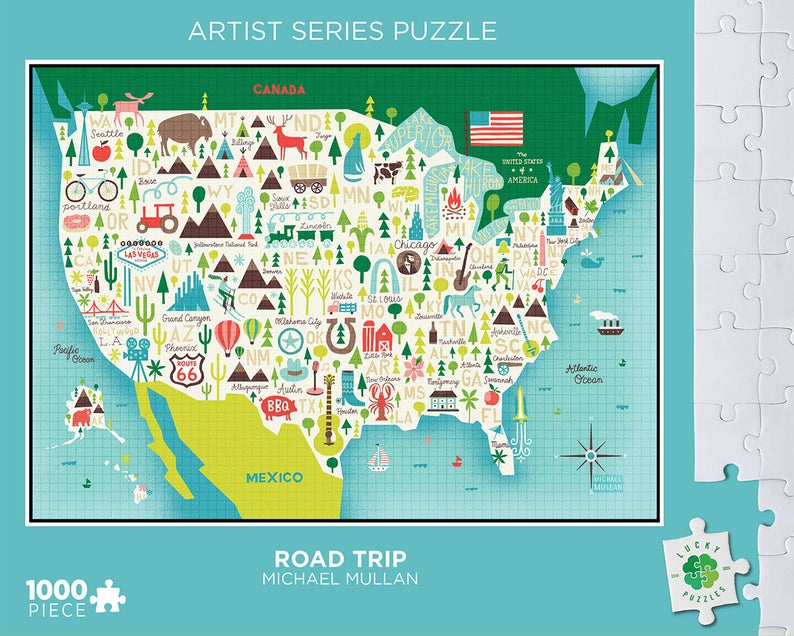 I love the illustrations on Road Trip Puzzle It is cool that you can learn your states of the United States while working on this puzzle.
Masterpiece Puzzles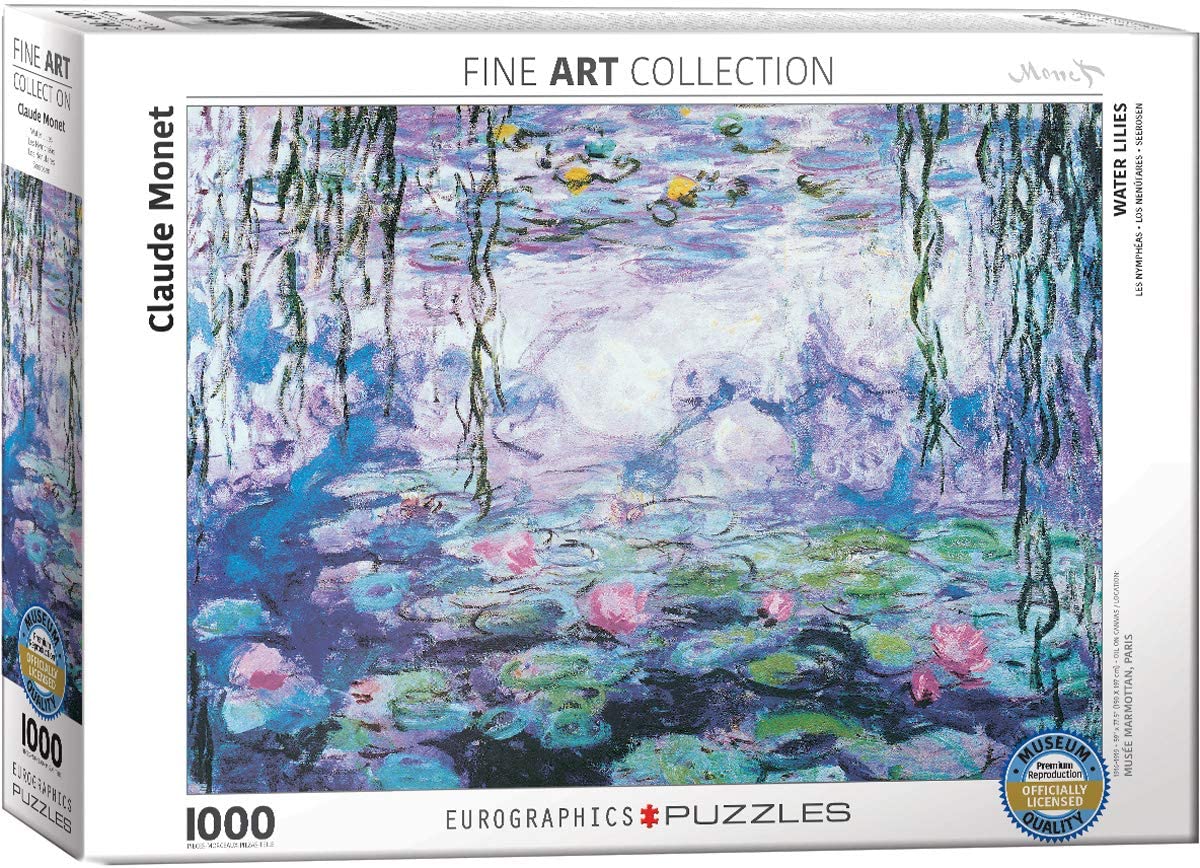 This gorgeous Monet's Water Lilies Puzzle looks like a fun one. Note that the pieces are pretty similar, so this is for a pretty serious puzzle addict.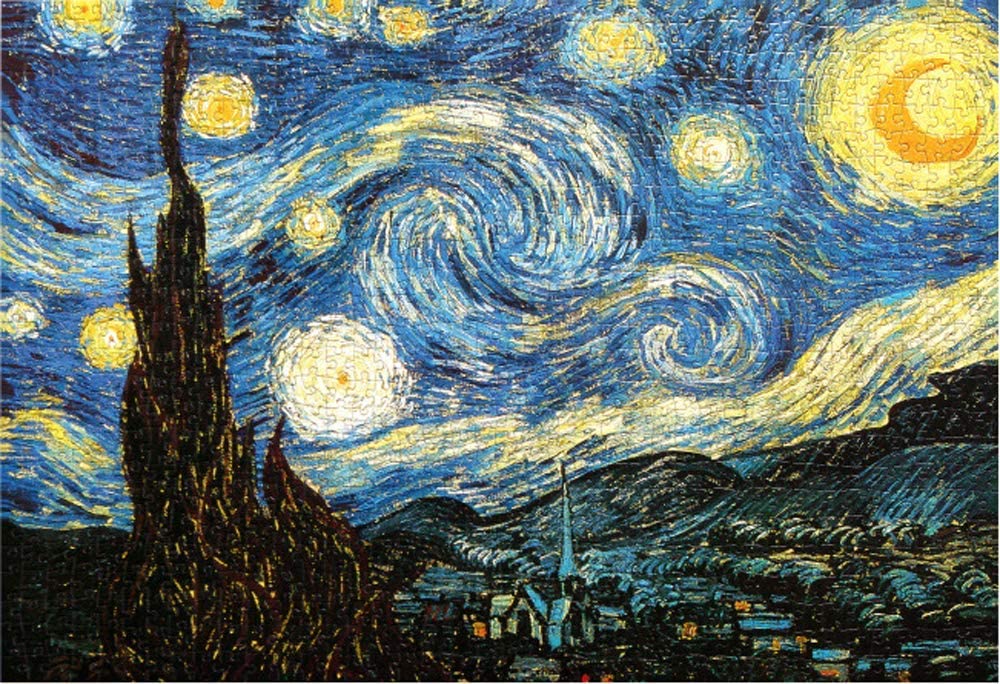 If you are a fan of Van Gogh's Starry Night, then this puzzle is for you!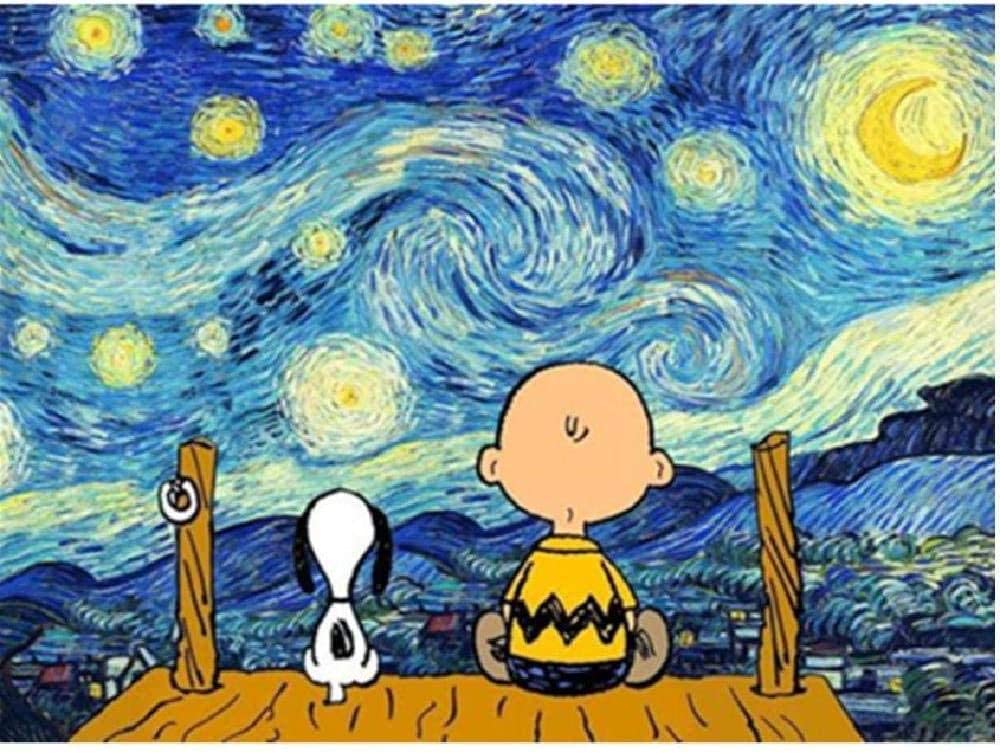 I just had to sneak in my list of 45 best adult puzzles, a Snoopy and Charlie Brown Puzzle. I'm a big fan of Peanuts.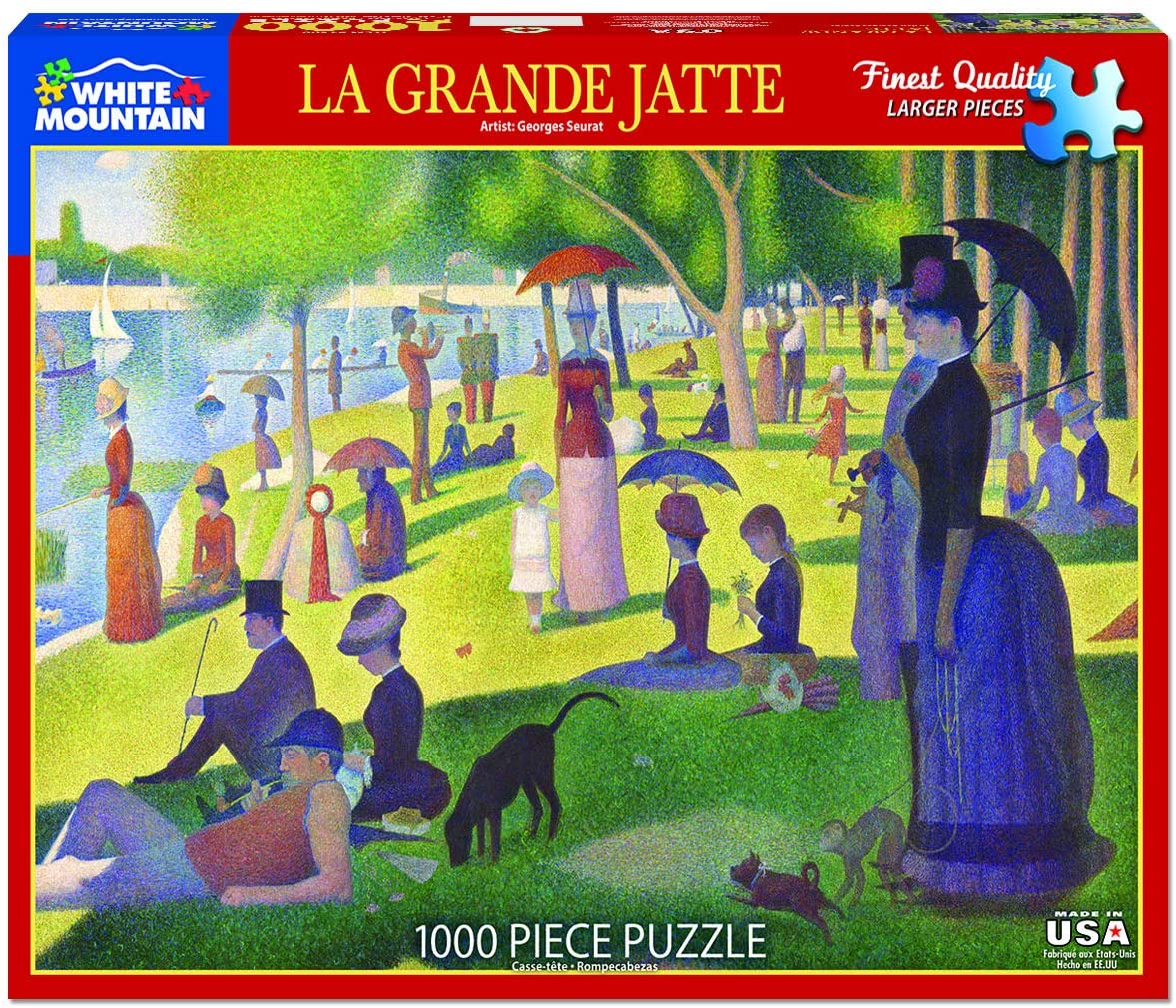 Let's check out this French painting and Serrat Puzzle.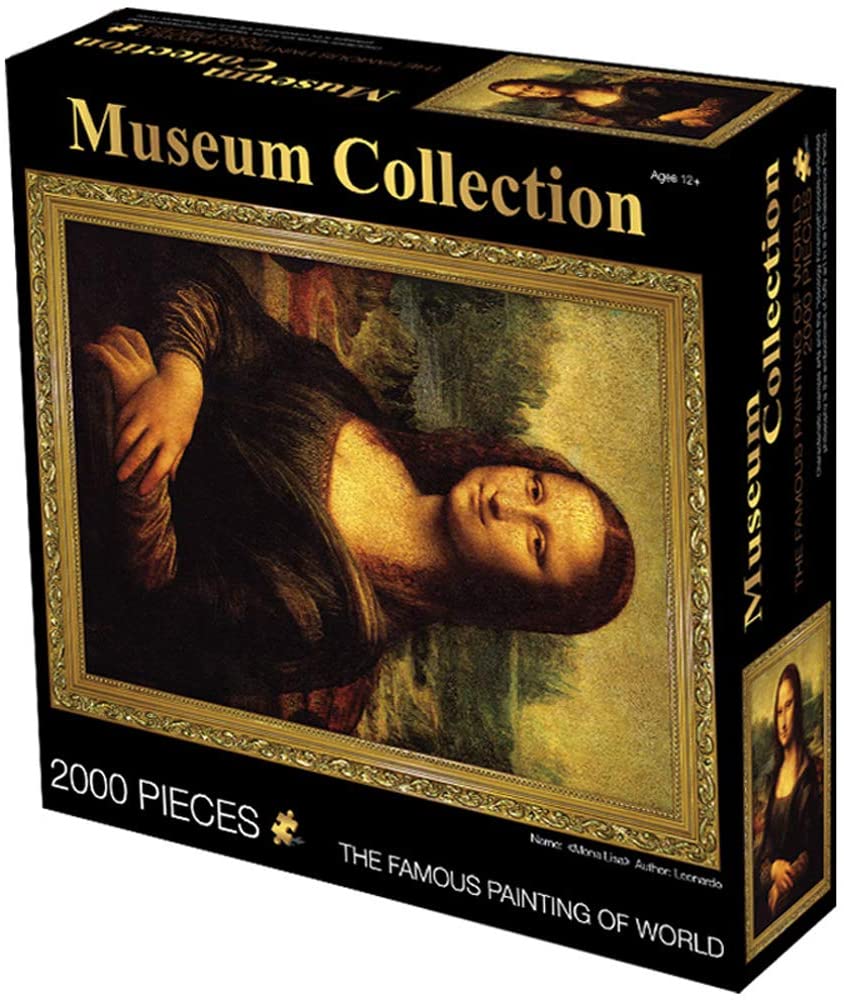 If you love this painting, then you'll enjoy this Mona Lisa Puzzle.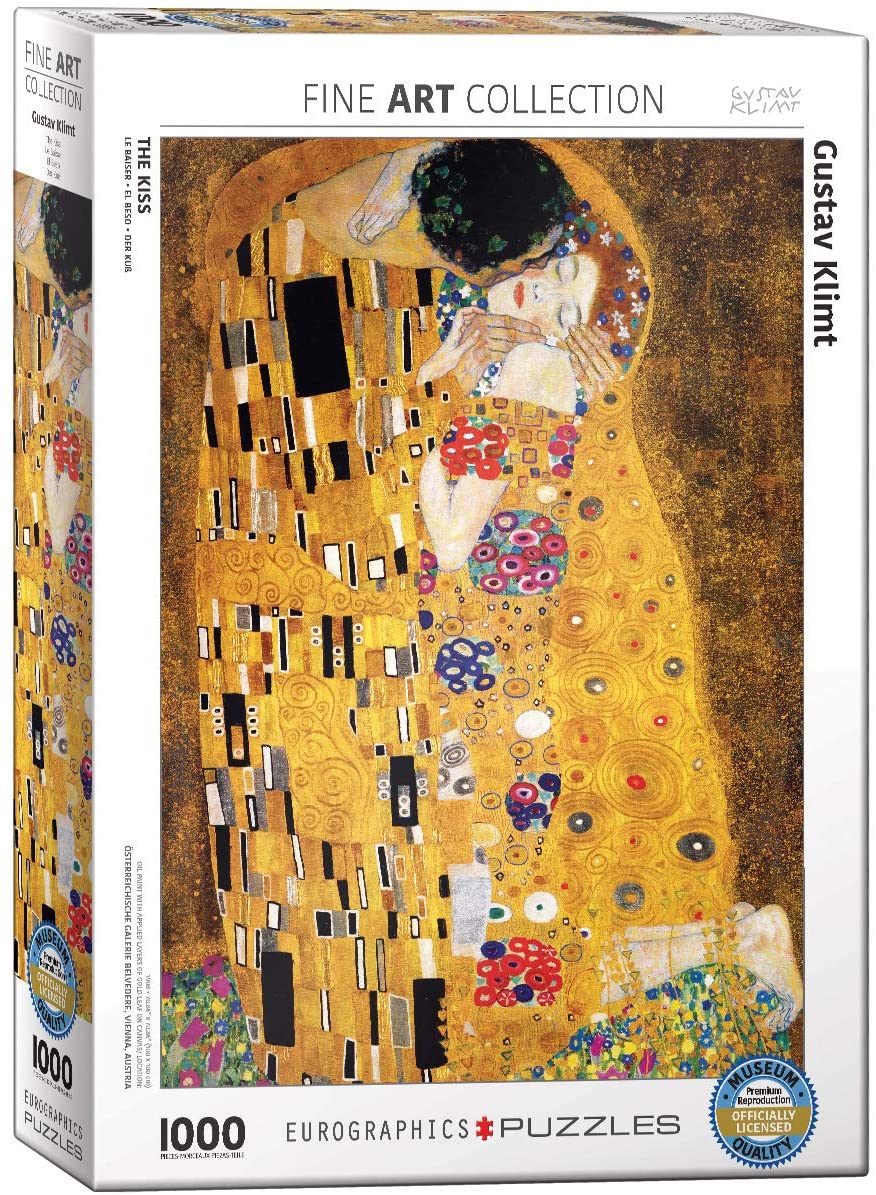 I've always loved this Klimt Puzzle. I viewed the real painting in person on our travels in France.
Miscellaneous Puzzles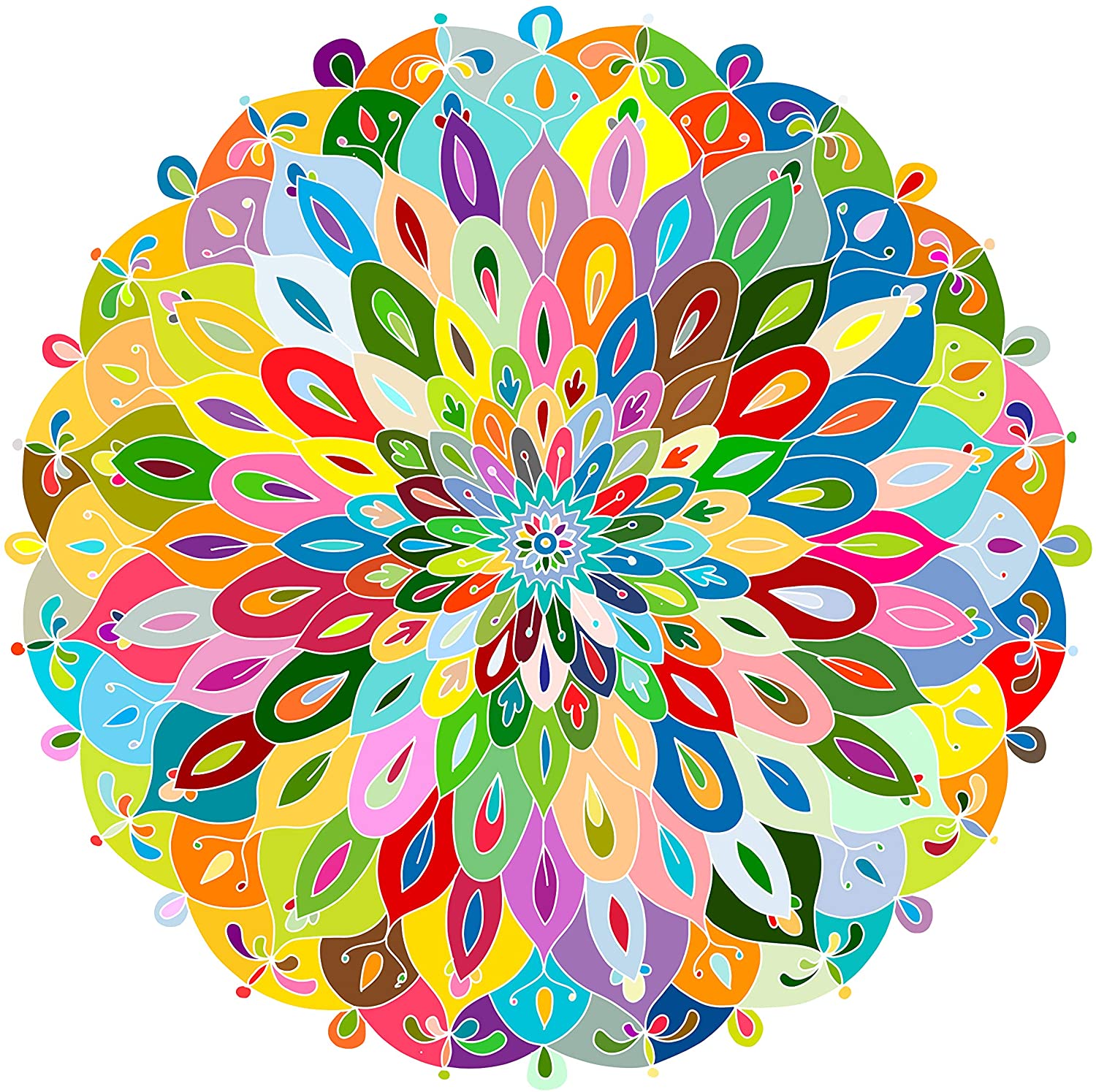 I love all the color combinations in this Abstract Color Puzzle. It reminds me of the NBC Peacock logo that would spread all its color. I just had to add this puzzle to this list of 45 best puzzles for adults. I know it doesn't fall into any of the categories, but the graphics on it are mesmerizing!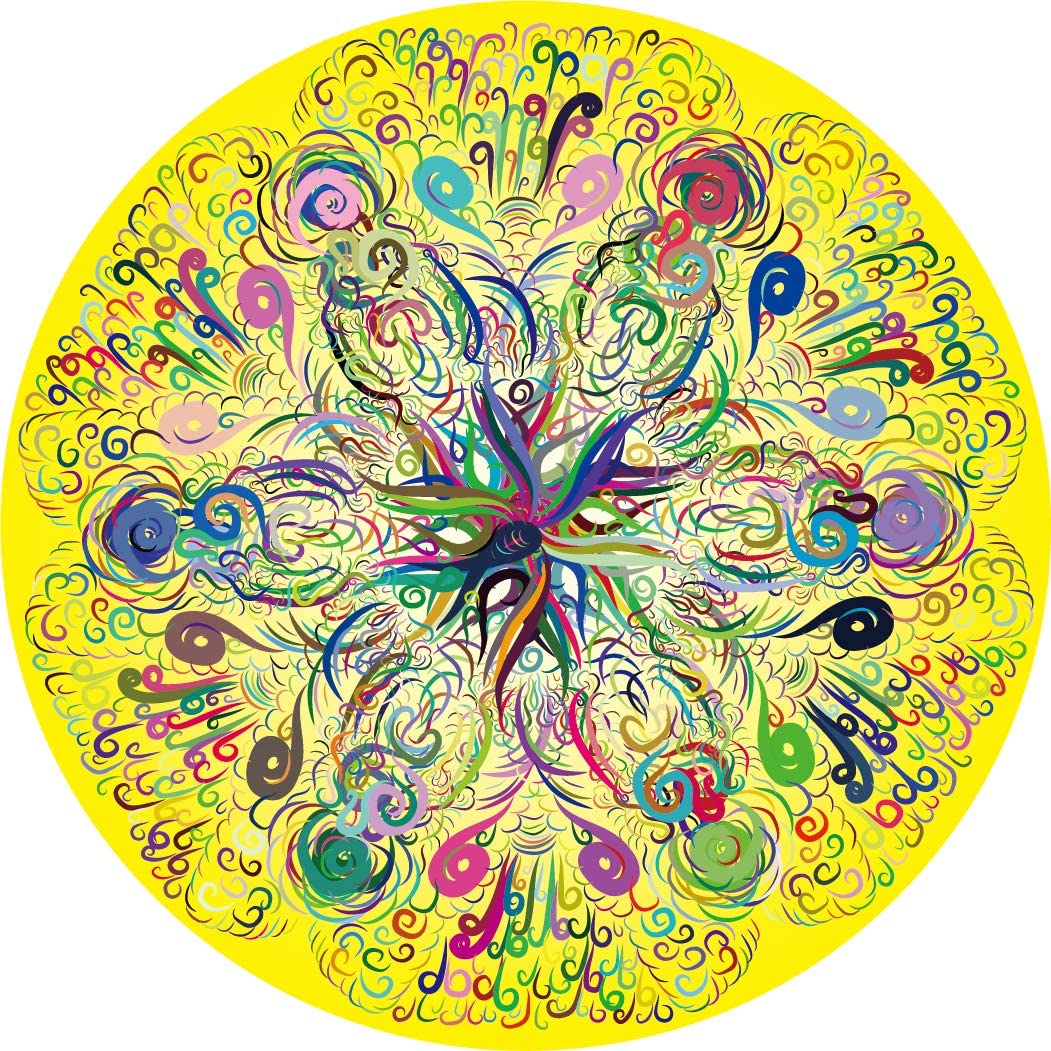 This Color Puzzle might be fun if you love the color. I have never worked on a round puzzle, have you?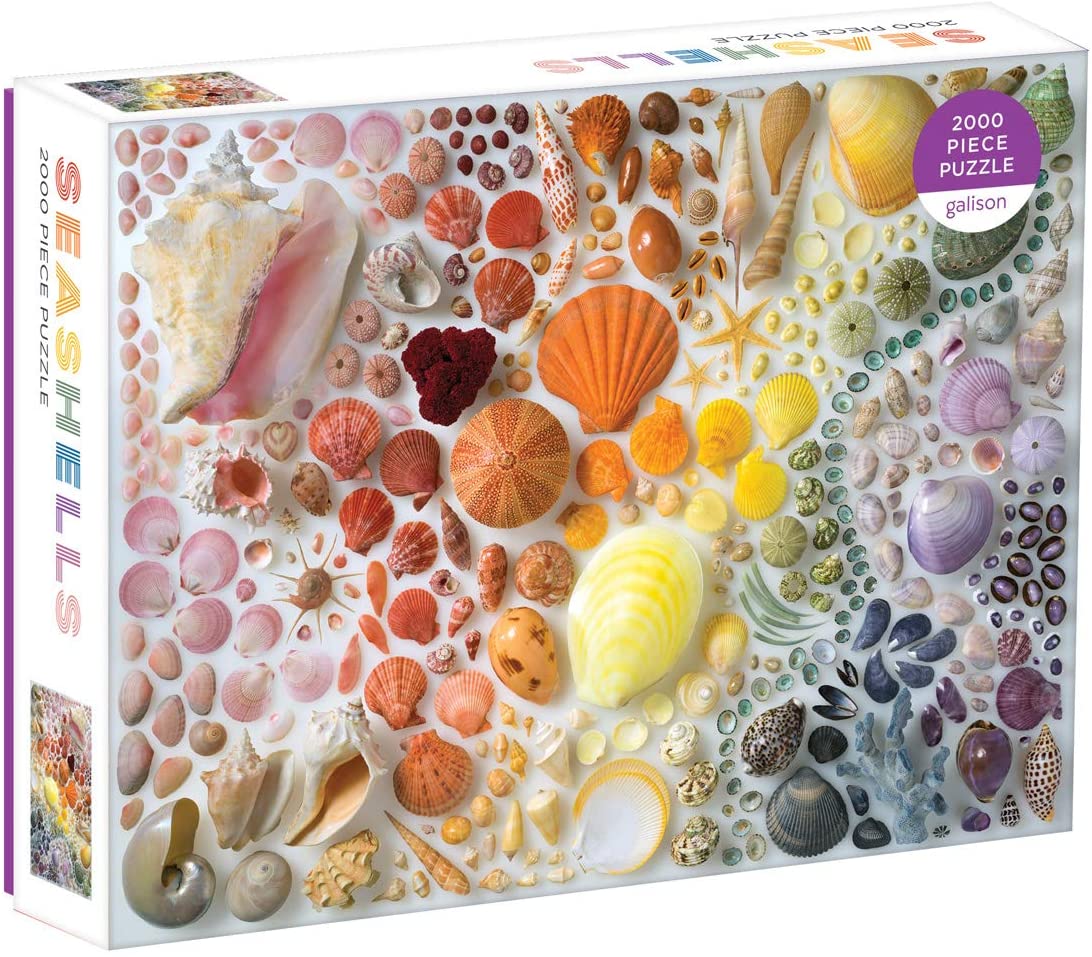 Ok, this Shell Puzzle is for the serious puzzle enthusiasts. Note that it has 2,000 pieces. Well, this would keep my family busy up until May!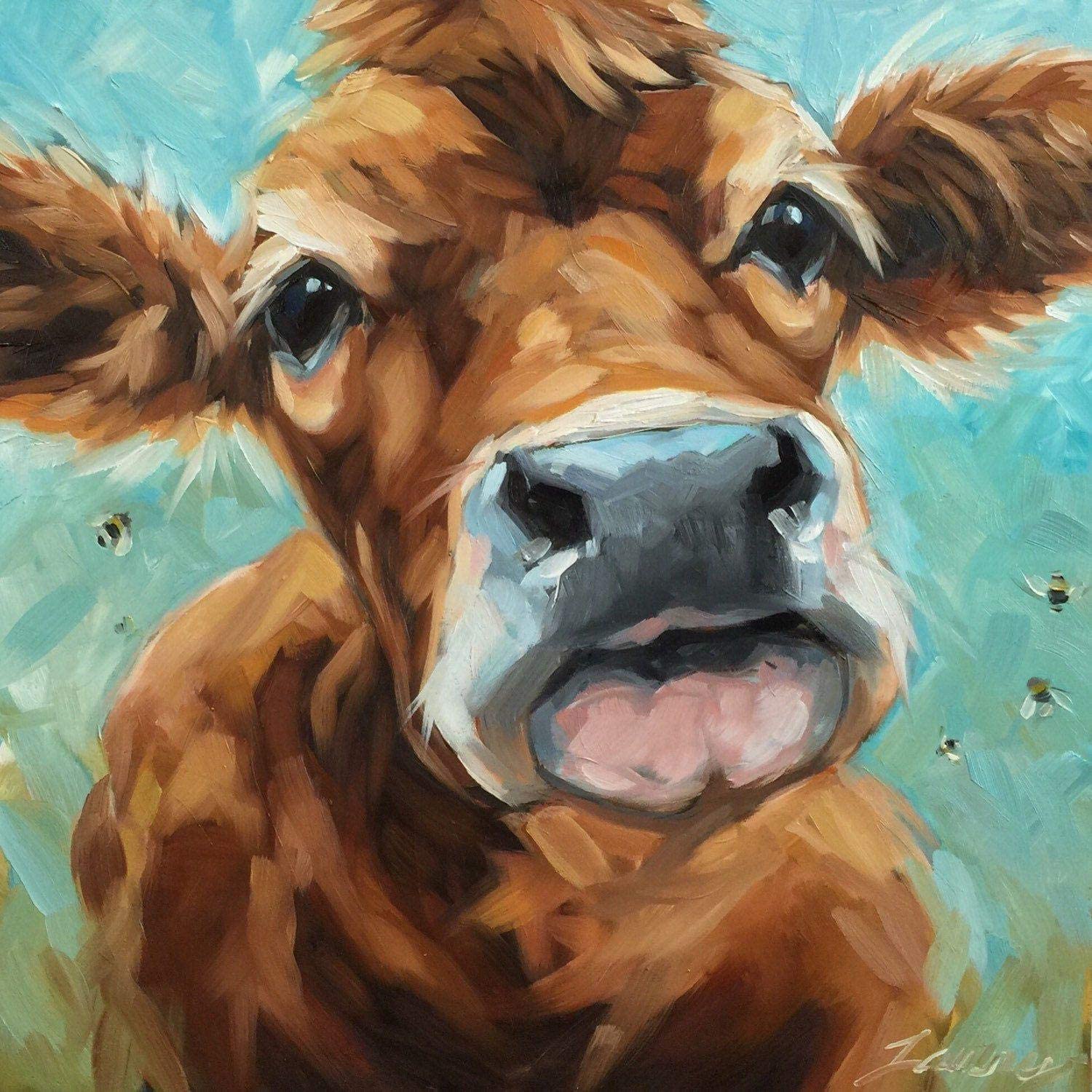 I hike the hills every day among the grazing cows, so you know that I love this Cow Puzzle.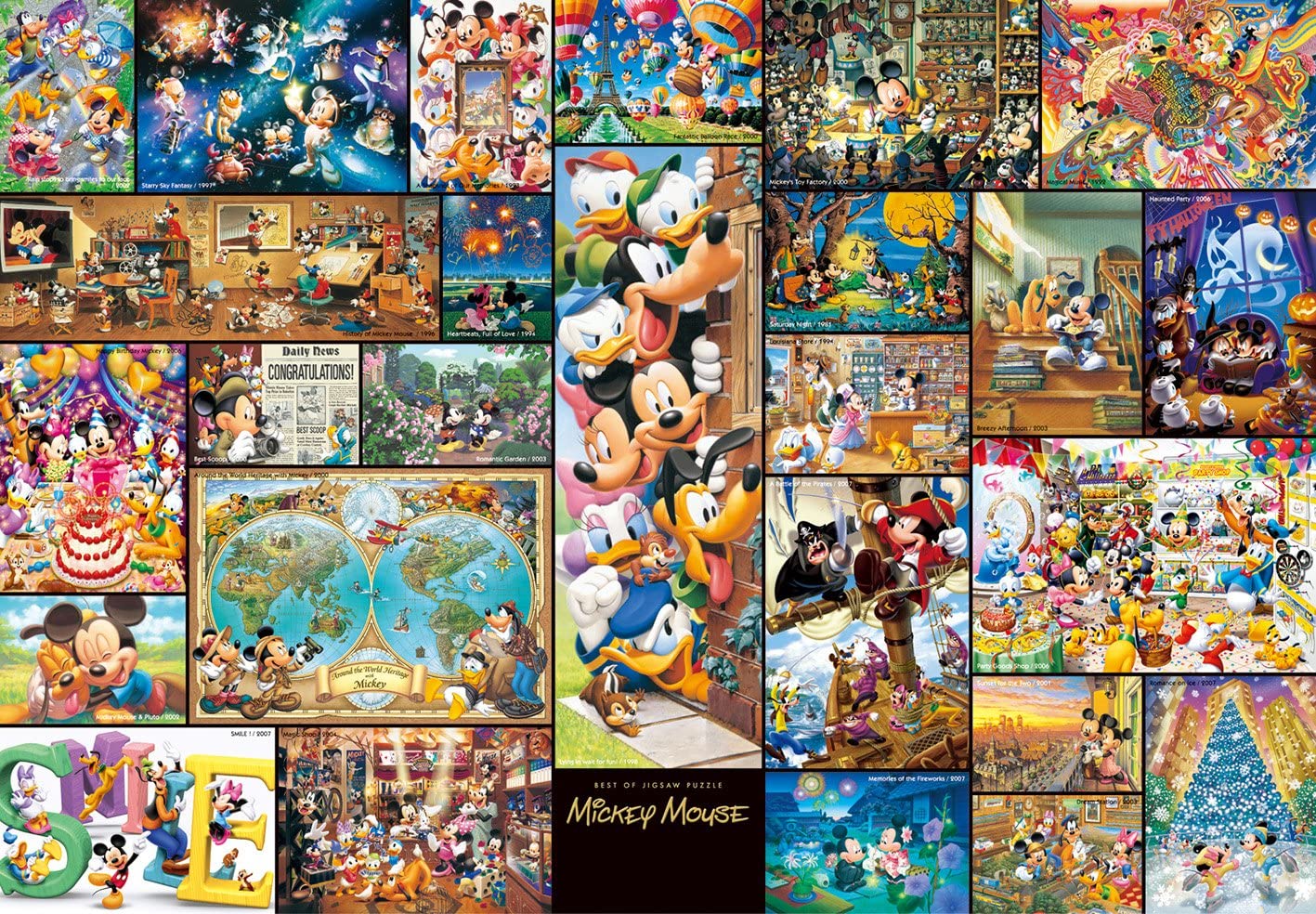 This Disney Puzzle is for the family that loves everything, Disney. Gotta love the tons of imagery.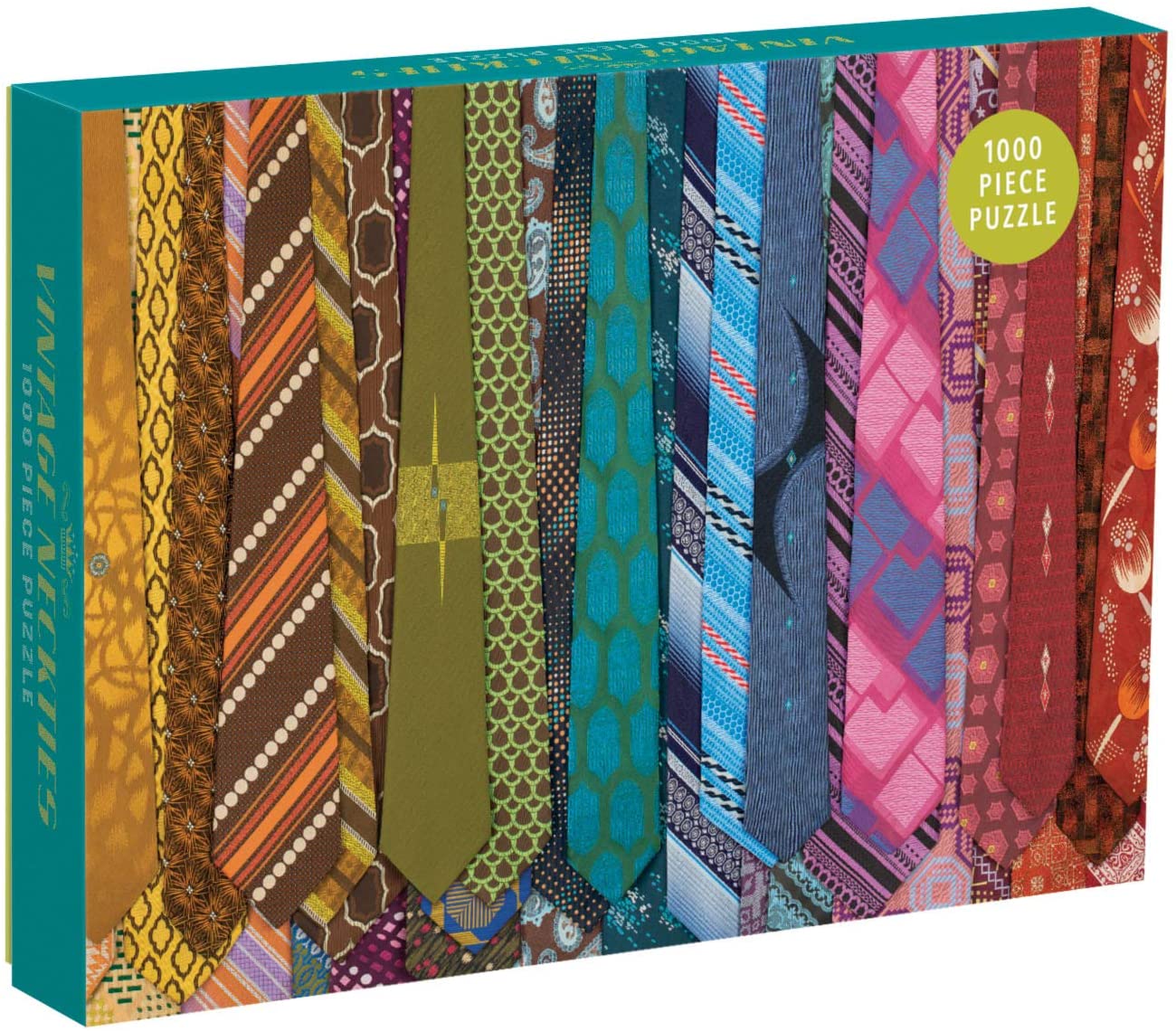 I've always loved men ties, and this is a super fun Tie Puzzle. All the colors and patterns look fun and perfect for a puzzle.
My love for puzzles started in my childhood. My dad was an accountant, and during tax season, he worked long hours. So, my mom made an effort to keep us during the long evenings with a puzzle on our living room coffee table. These fond memories are ingrained in me, and I love that my family loves puzzles too. I recently dragged out a fun cupcake puzzle for us to work on.
Well, I think I may have gone a bit overboard on my list of 45 best puzzles for adults, but I kept finding a ton of fun puzzles. I hope you enjoyed perusing through them and that you and your family enjoy working on one. We might as well have a little bit of fun during these long days of Shelter in Place.
Cheers,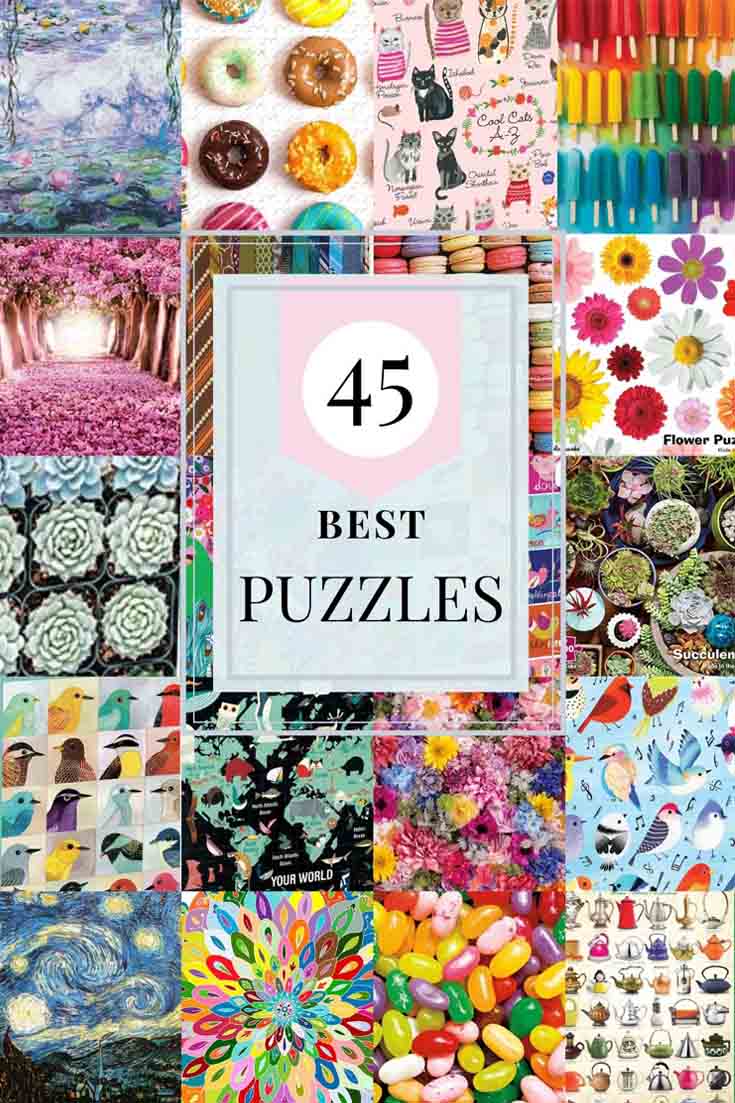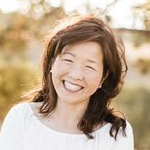 Latest posts by Janine Waite
(see all)