Vegetables and flowers Seed Starter Kits are the topic for our Wednesday Bouquet of the Week. Since most of us are in Shelter in Place, you may have found that it is hard to buy plants for your gardens. So, I thought it might be helpful to check out an online alternative seed store and support them during this time.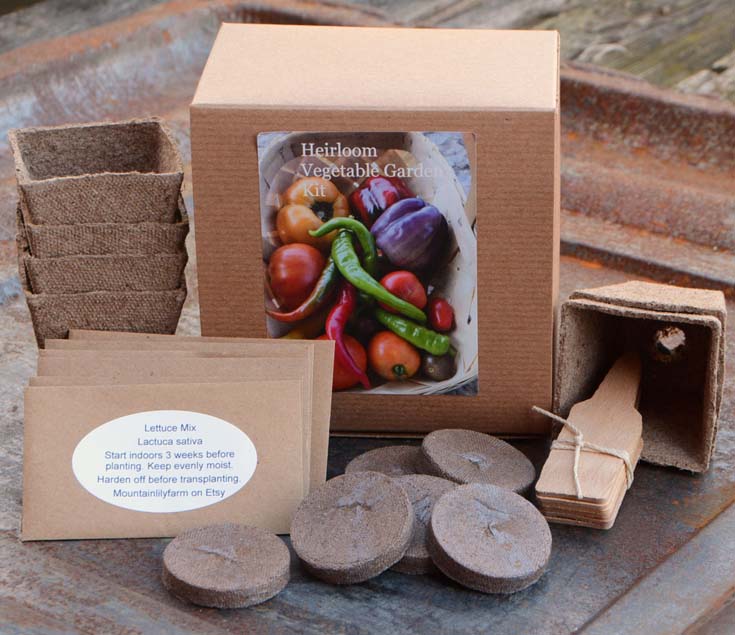 *The following post contains affiliate links.
I love that this store, Mountainlily Farm carries high-quality heirloom seeds. And additionally, their products are packaged so nicely. Don't you agree that they make great gifts for a special friend or relative?
Lately, I have found that buying groceries is a bit tricky these days. So the idea popped in my head that we should try growing some herbs and veggies this spring. Having a supply of fresh vegetables sounds like a great plan, and when I mentioned this idea to my husband, he was super excited to start this project. Well, I guess a few of you are on the same page since Jackie, the owner of the Mountainlily Farm, said she has a lot of seed starter kits orders to fill right now.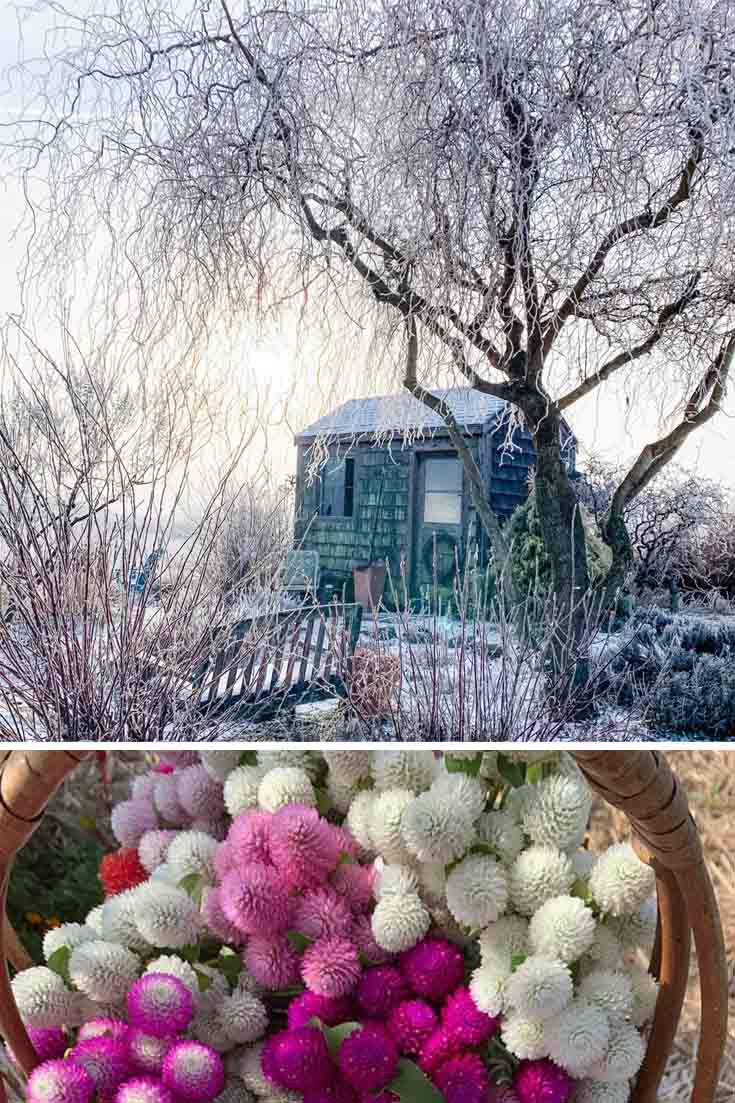 Let's Get to Know Jackie from Mountainlily Farm
I began my horticultural training at an herb nursery in Jefferson, Georgia. I was amazed at all the variety and scents the herb world offered. This is where I first encountered the scented geraniums and have been collecting them ever since. I feel like many herbs are overlooked for their ornamental purposes and I regularly use them in my garden designs. I am an avid propagator and plan to keep adding to the list of plants I offer.

I moved to NW Arkansas from the Athens, Georgia area 10 years ago. I spent a summer working on the Fayetteville, Arkansas historic square gardens. I spent the next three years as the Head Gardener at the new Botanical Garden of the Ozarks. I am currently a garden designer for private clients in Northwest Arkansas. Mountainlily Farm is the name of my garden in the Ozark Mountains. I have a large vegetable garden and enjoy home canning. I have several garden areas that are large, natural style plantings and include many Ozark Native plants.
I love Jackie's products, and so I plan to buy one of these seed starter kits for my mother-in-law this Mother's Day. My only issue is that I'm not sure which one to send to her. There are so many great kits!
Want to Garden?
Check out these excellent seed starter kits!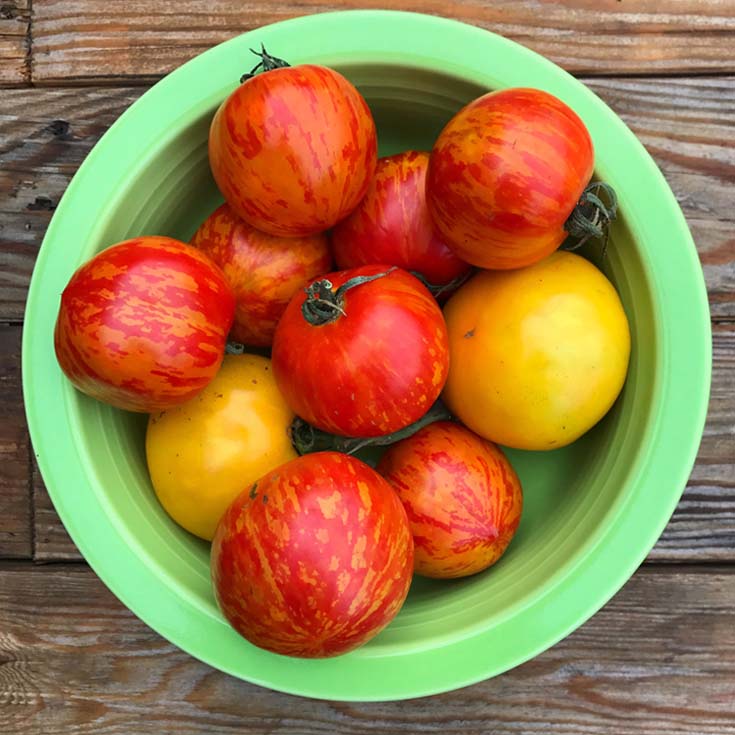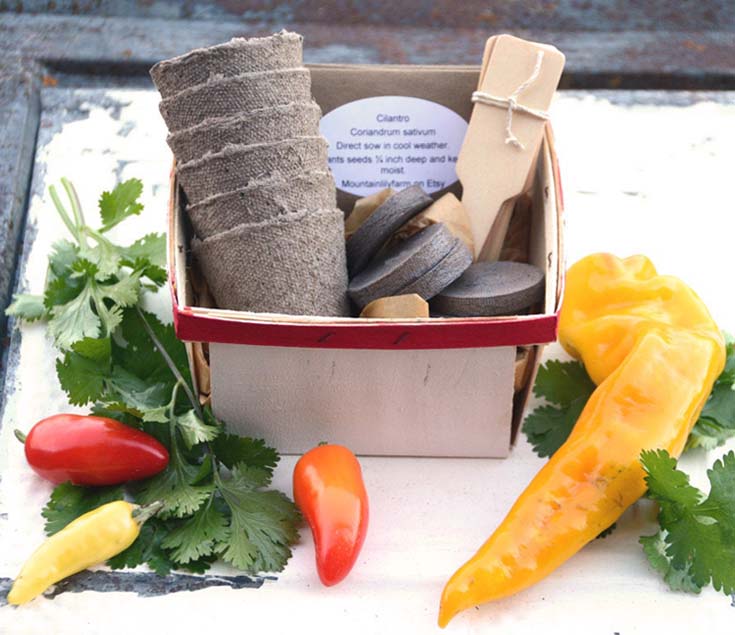 Salsa Kit
Here is Mountainlily's Salsa seed starter kit. Having fresh salsa this summer sounds like a perfect little snackeroo!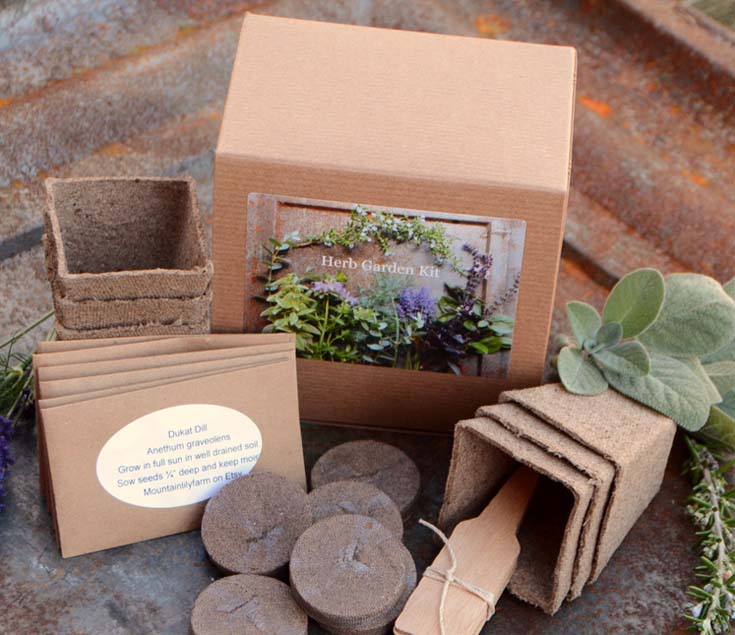 Herb Kit
We love to cook, and I always prefer to use our fresh garden herbs rather than the dried kind. Growing your herbs is a small investment up front, but then you can enjoy them all summer long. And if you live in a mild climate as we do, then you can have fresh herbs almost year-round.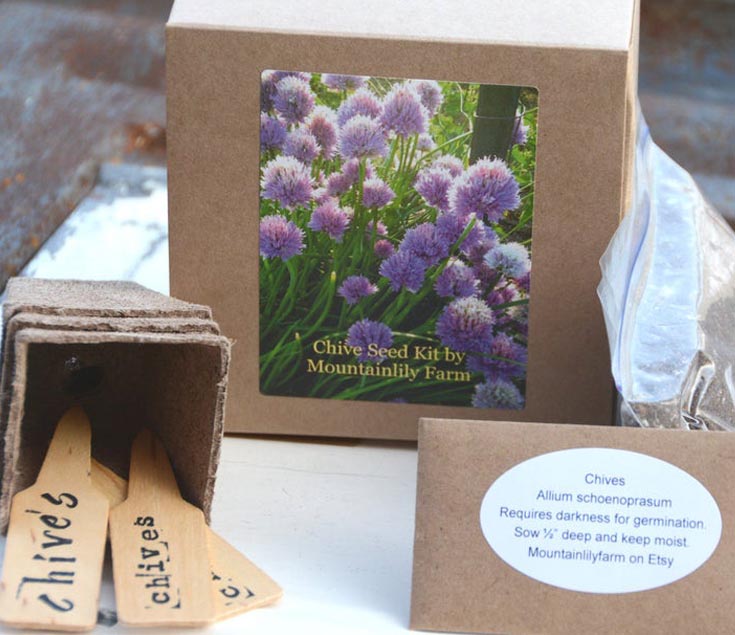 Chives Kit
My mom always had chives in her garden, and I remember picking them for her. She was an avid gardener and cook, and if she were still alive, I would send a bunch of these beautiful chive seed starter kits for her birthday and Mother's Day.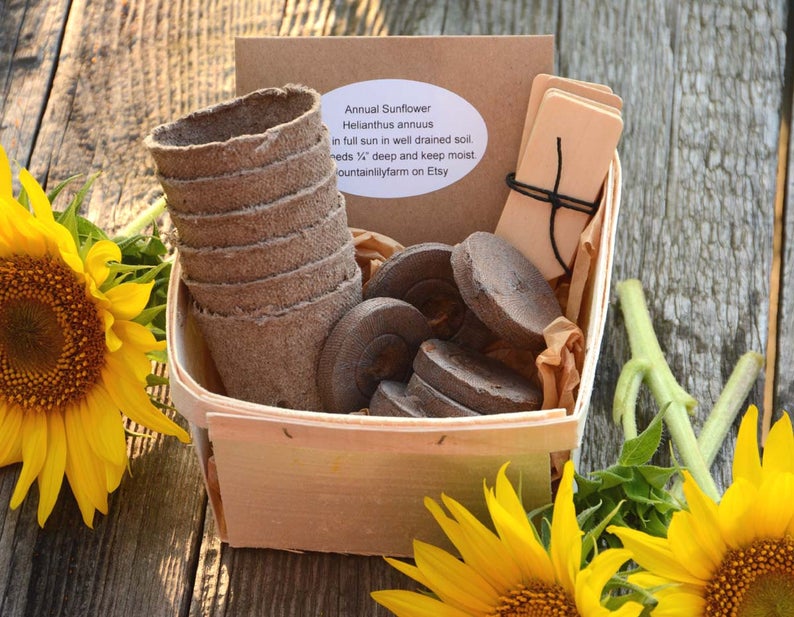 Sunflower Kit
Here are Mountainlily Farm's Sunflower seed starter kits. Sunflowers are way too cute and are the perfect happy summer flower.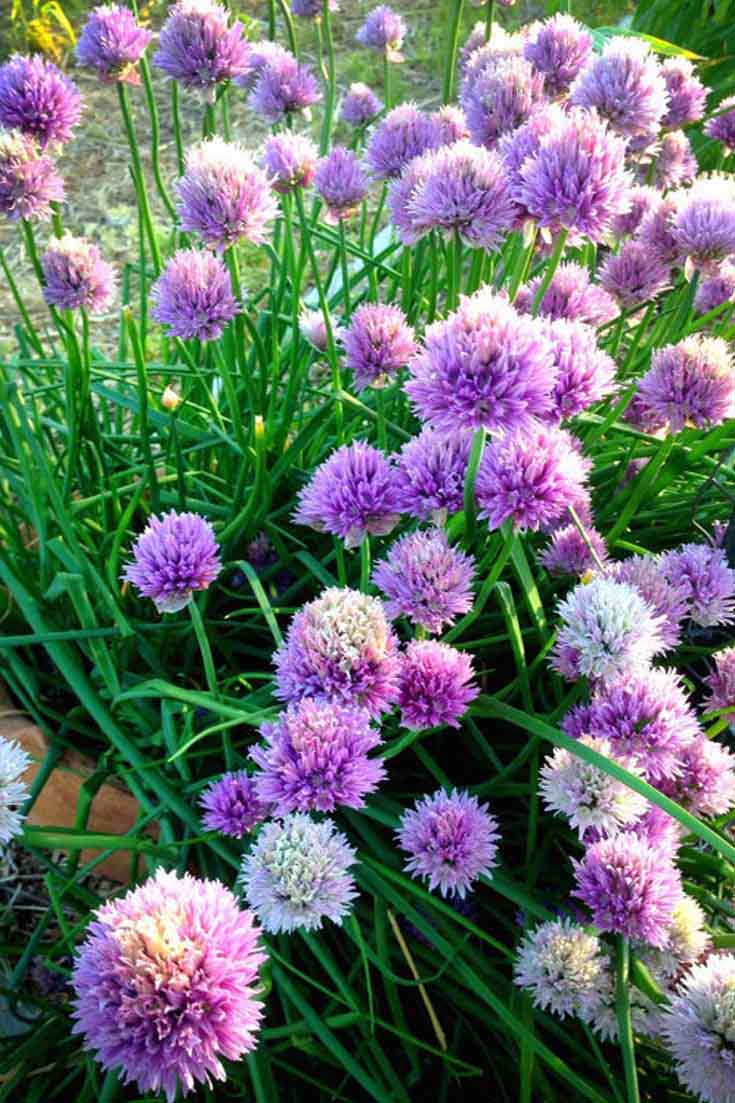 Other Boutique of the Week Posts:
Well, I'm super happy to be featuring and supporting small businesses right now. I hope you have enjoyed my posts as much as I enjoy writing them. For today's post, I only gave you a small sampling of all the different seed starter kits that Jackie offers. So make sure to check out her Etsy shop, Mountainlily Farm.
Thanks so much for supporting all these amazing shops and me!
Cheers,

PS: For more inspiration on gardening, here is an inspiring flower site, Floret.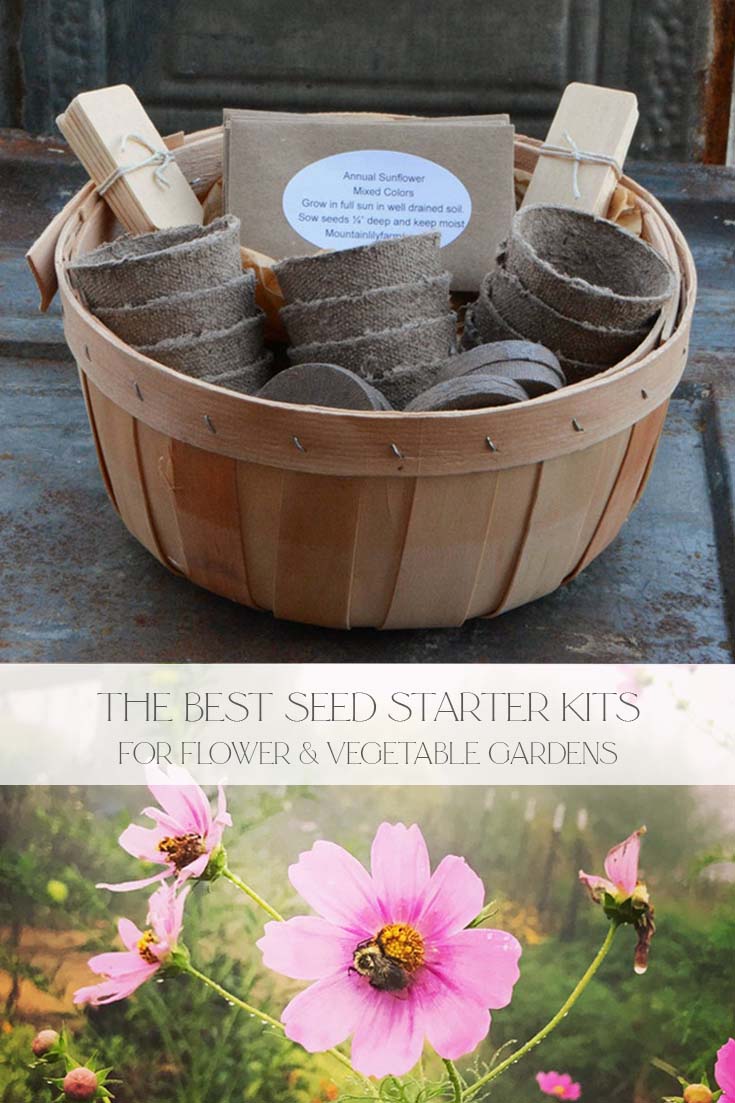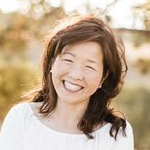 Latest posts by Janine Waite
(see all)