Today, I'm excited to share an Online European Antique Shop called, White and Faded. They carry everything from Swedish Mora clocks, candles, quilts, and much more.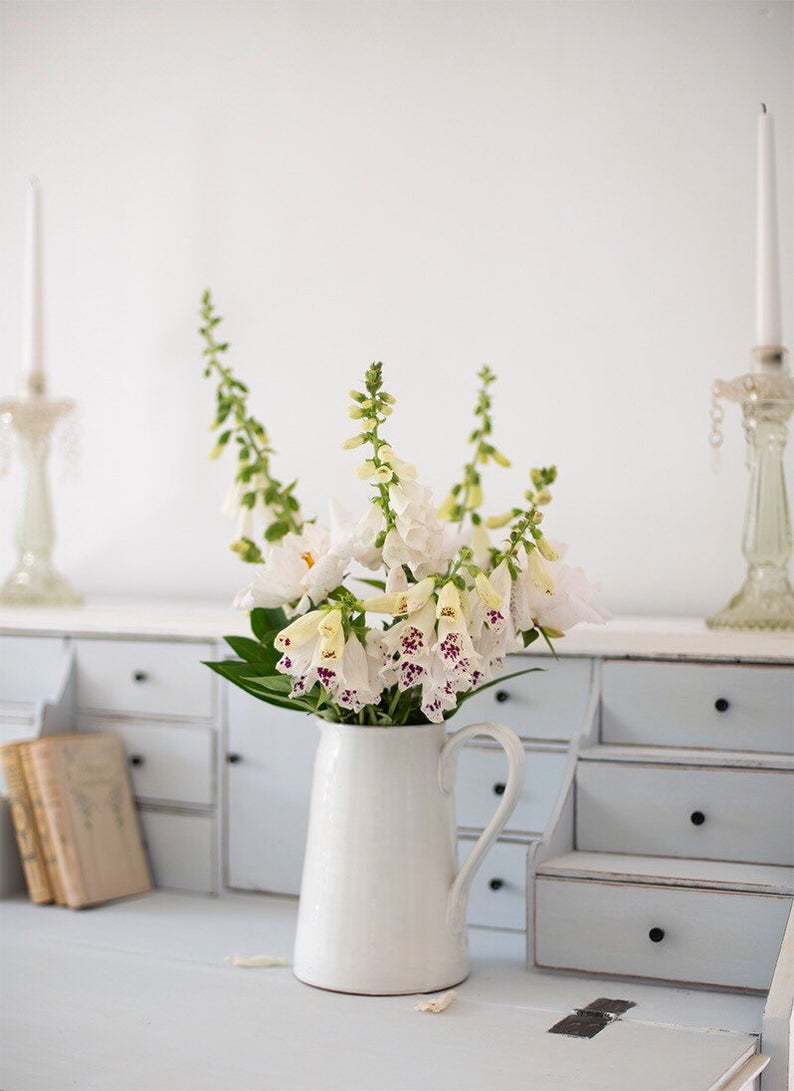 Nowadays, I love to find unique home decor items and shops. And I recently began this Wednesday blog post called Boutique of the Week. And I'm pleasantly surprised that you all love it too. I'm happy to report that these posts are getting lots of traffic.
If you happened to miss the last couple of boutique shops, here are a few of them:
*The following post contains affiliate links.
But, today's feature, White and Faded carry such fabulous antiques. So, let me introduce you to the shop owner, Janet!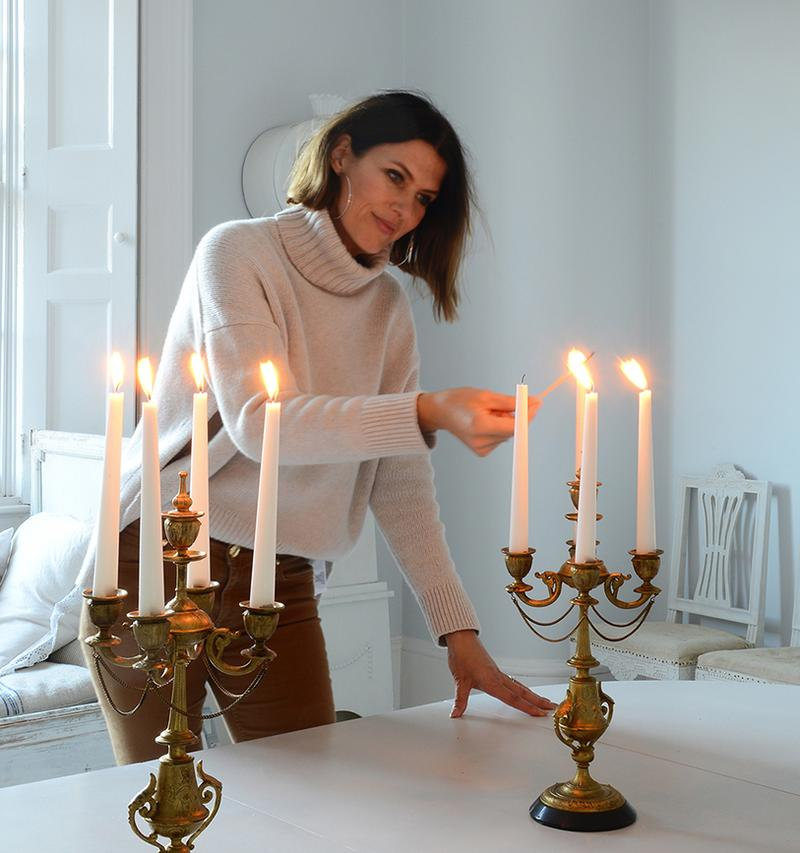 I recently reached out to her about her beautiful online European Antique Shop, and here is what she wrote about her shop.
It's more than restoring furniture
I Restore Beauty
I am sometimes asked for a precise definition of White & Faded

Yet it is so many things: the passionate treasure hunt for unique items, the search after lost beauty, and the potential for restoration and glory. It is the impulse to rescue unloved items and make them desirable once again; the sense of euphoria as furniture is breathed back to life and beauty with a few layers of fresh paint. It is the gentle thrill of seeing old quilts revived, antique chairs re-upholstered and new cushions upgraded with gorgeous, sensuous vintage fabrics. And now it also encompasses my own fabric and wallpaper designs, born out of my love for all these delicately beautiful elements, and designed to complement them.

All this and more is the very essence of White & Faded living.
Janet's collection of gorgeous antiques is evident in her shop. So, without further delay, let's go shopping.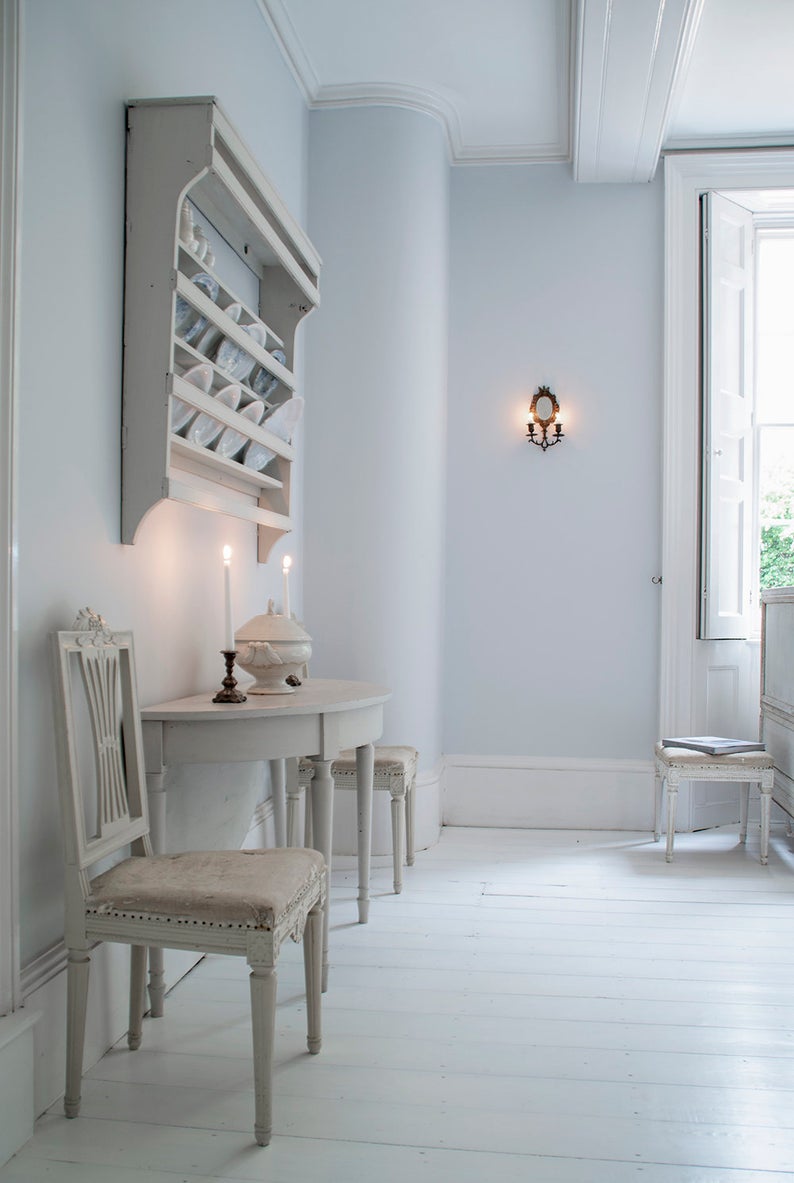 Swedish Furniture
There is beauty in every one of Janet's shop photos. After visiting her online European antique shop, I have the urge to replace all my chairs and furniture with her inventory, so that I can have the same look. Here is a beautiful pair of antique Swedish Gustavian chairs.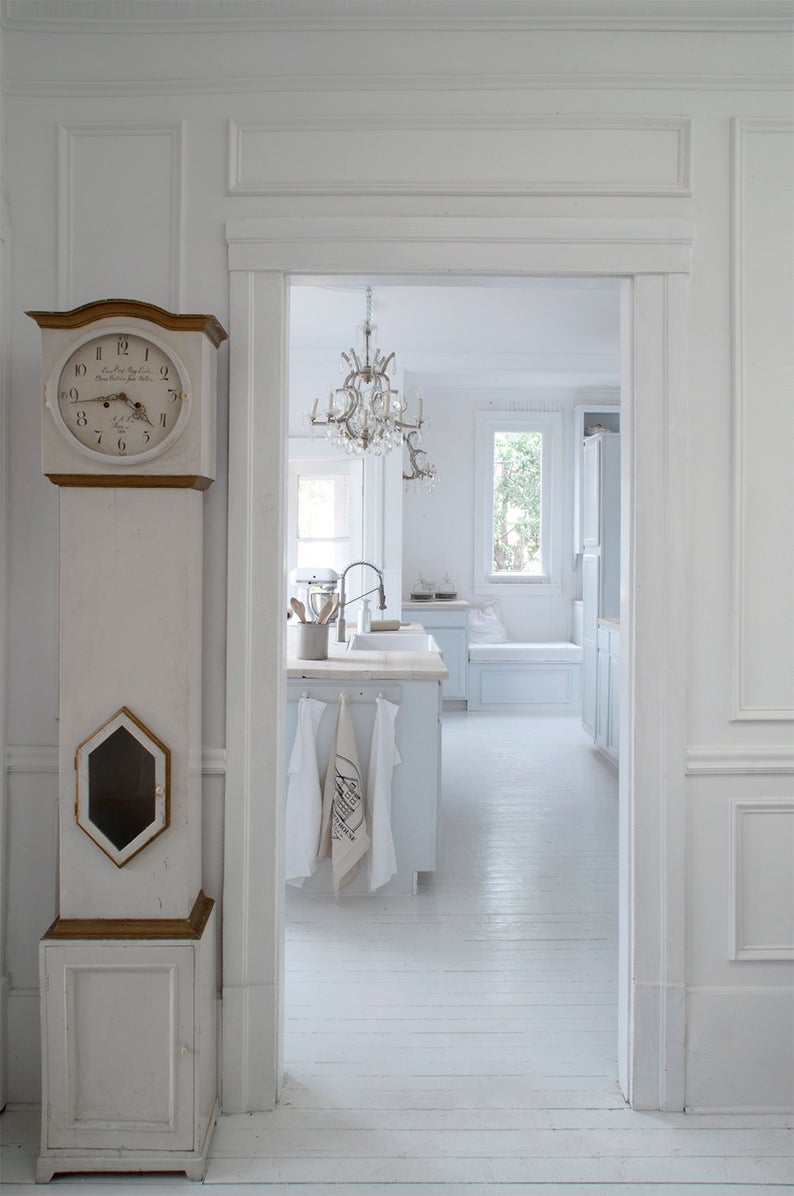 A collection of Swedish antiques wouldn't be complete without a Mora Clock. I'm obsessed with these gorgeous clocks, and I hope someday I'll be an owner of one. Well, if you are in the market for one, this Swedish clock has the original paint and is complete with key and weights.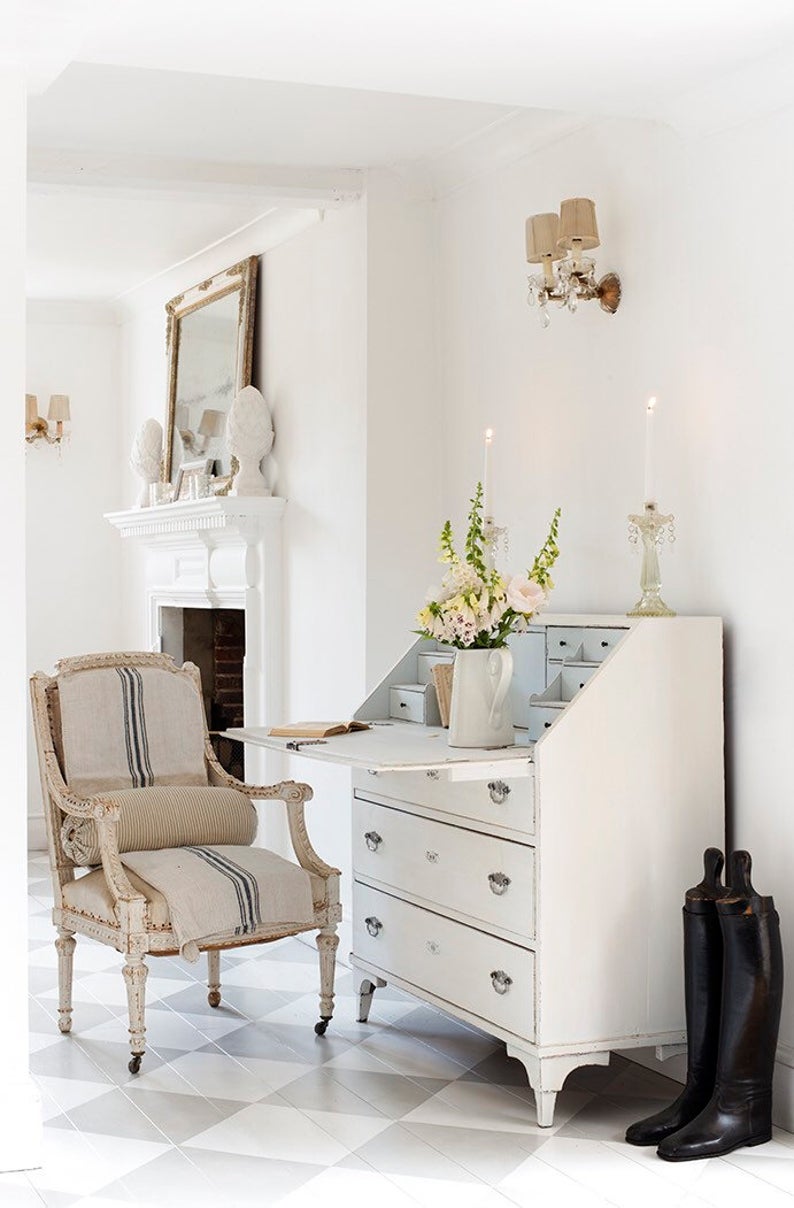 Doesn't this pretty antique Swedish desk just bring in a breath of fresh air? Oh gosh, I love all its cute drawers and fold down desk.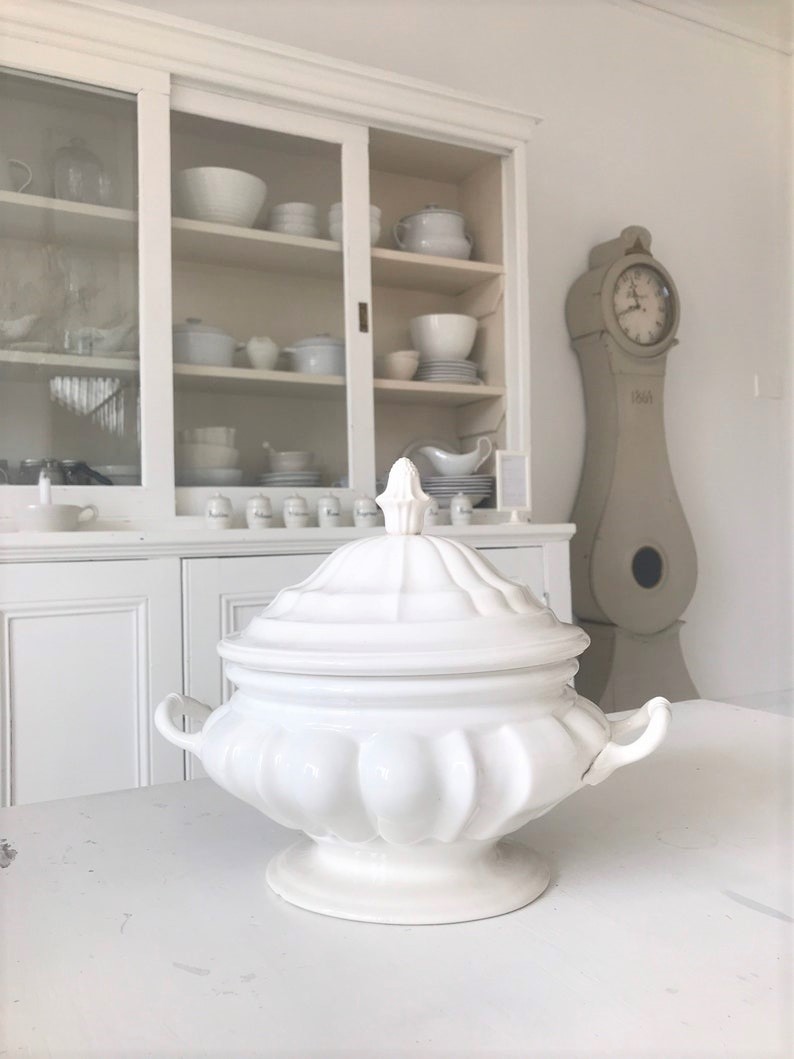 Antique Soup Tureens
If you haven't noticed, I am a little obsessed with soup tureens. I like them since they make the prettiest vases for flowers. Although this ironstone tureen has been broken and repaired, you could place faux or dried flowers in it.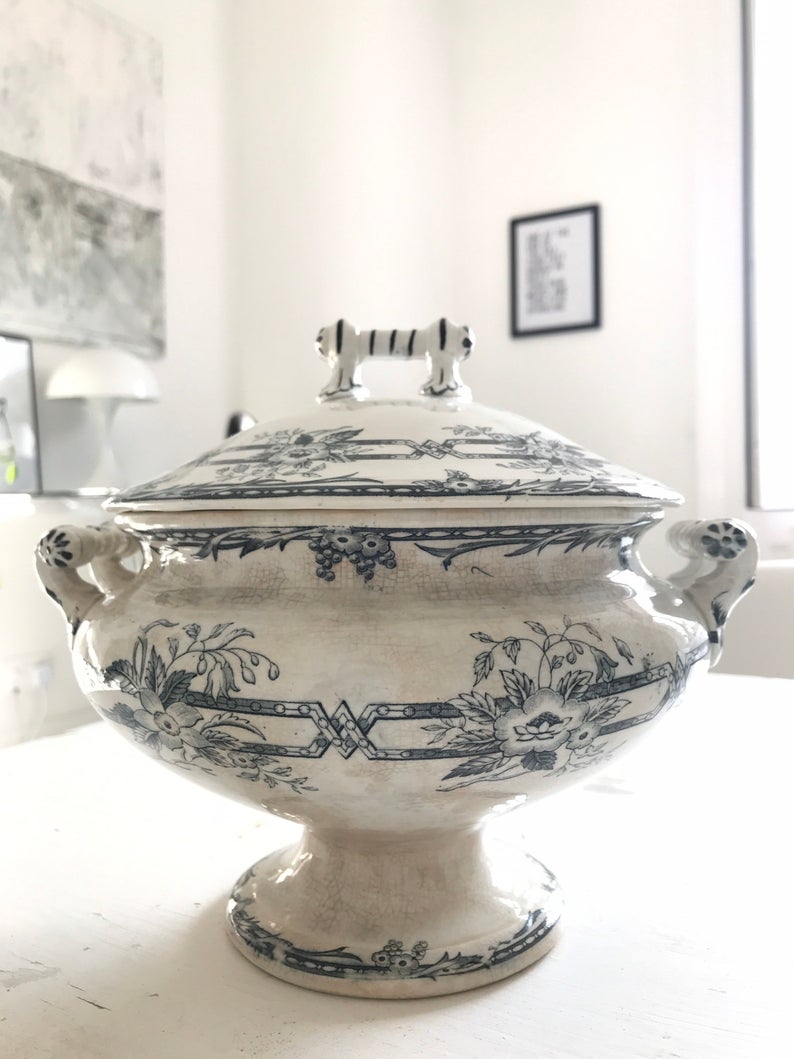 Here is a stunning Swedish Tureen in Black Transferware. I love the beautiful details on the handles and lid.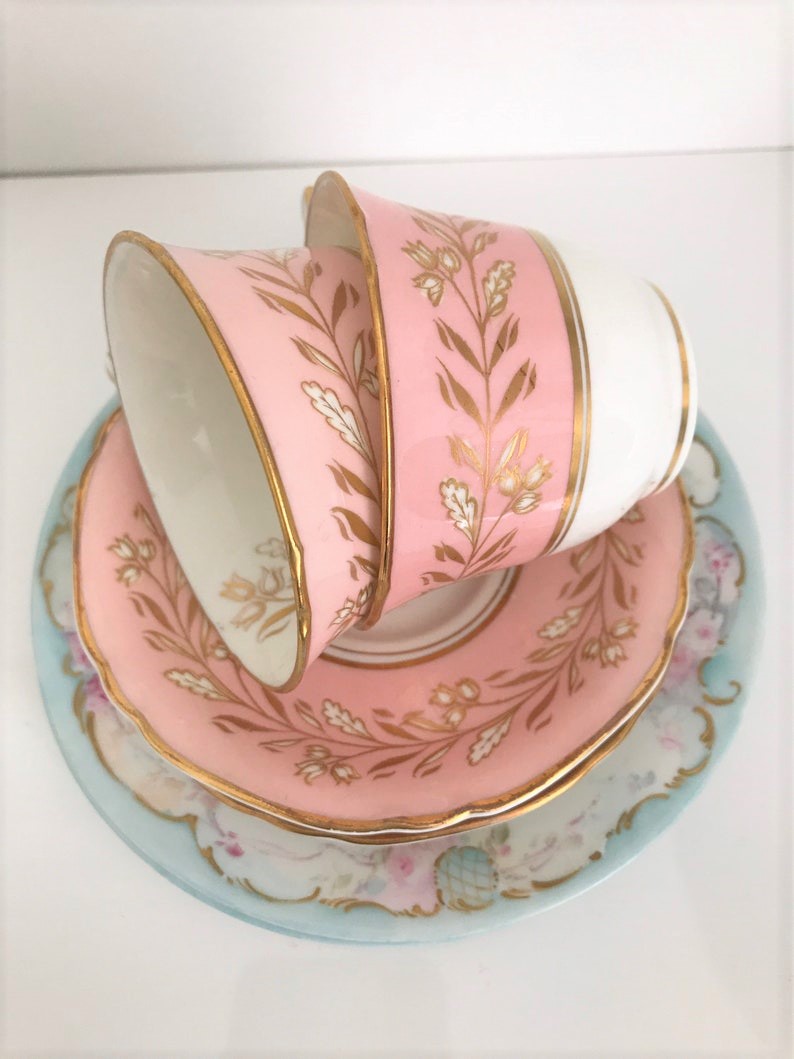 Antique Teacups
These English tea or espresso cups have the prettiest gold details. There is something about their design that I feel is reminiscent of the 1940's dishes that I love so much.
Well, thanks so much for reading about my online European antique shop post.
On a little side note, if you love this whole look, then you must check out my friend, Loi and his beautiful blog, Tone on Tone. He has impeccable taste, and he loves Swedish Antiques. Well, until next Wednesday, have a great day!
Cheers,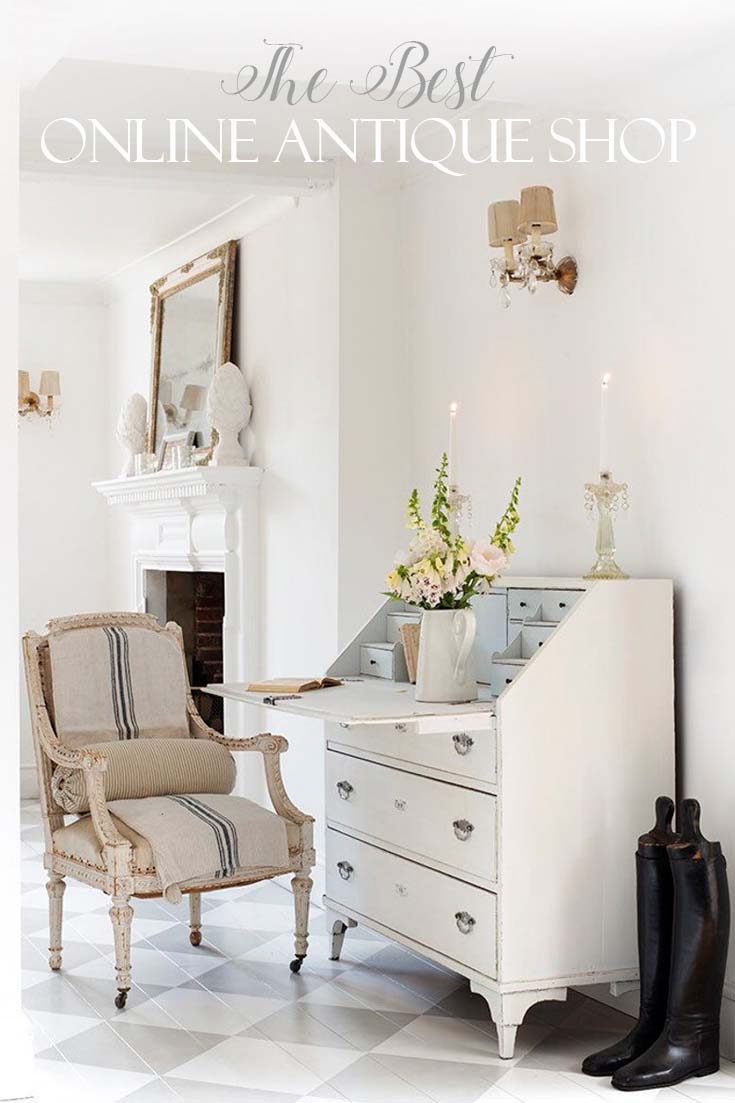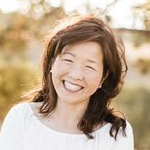 Latest posts by Janine Waite
(see all)