There is nothing that compares to Beautiful Linen Clothes! I own a few pieces, and I love the feel the look and style. It's a classic combination that never goes out of style.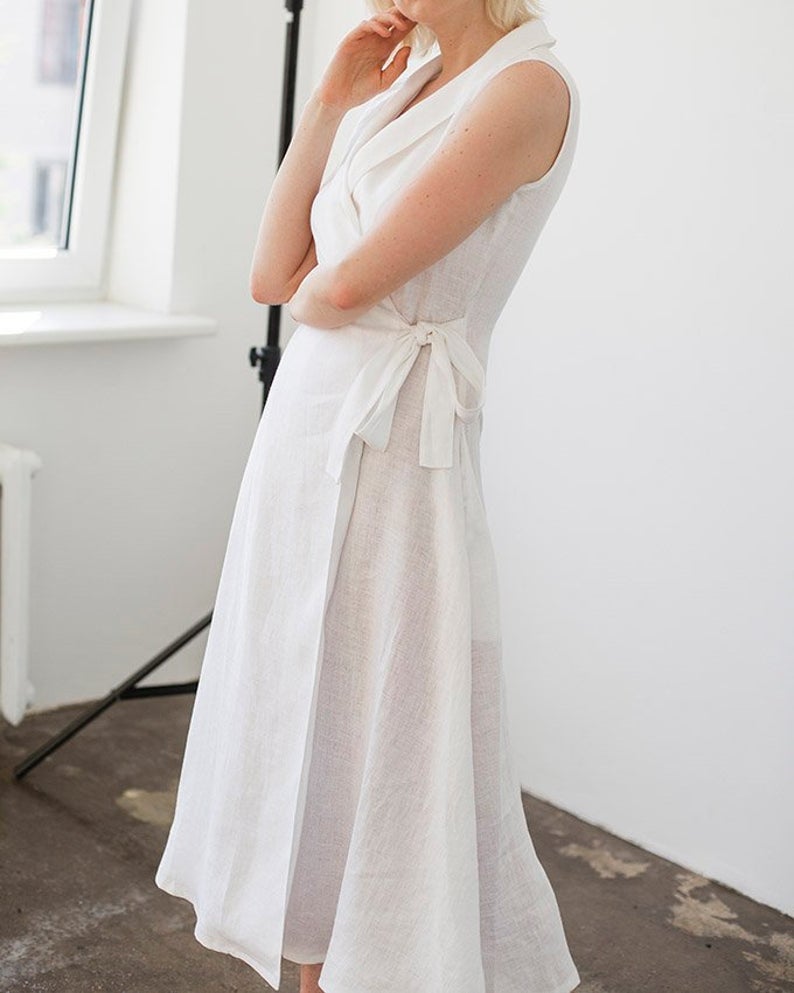 *The following post contains affiliate links.
For this week, our Boutique of the Week is a beautiful European shop, Linen Handmade Studio. Their clothes are lovely, and the linen is gorgeous, and I hope you like them as much as I do. Here is the link to the white linen dress pictured above.
Every week on Wednesday, I share a beautiful small online boutique. My goal for this feature is to support small businesses and expand their market and their products. So far, these posts are popular, and several of you have told me to keep up the good work. Thanks so much for the encouragement.
Here are some past Boutique of the Week Shops:
Let's Talk About Linen
According to Wikipedia here is their definition of Linen:
Linen is a textile made from the fibers of the flax plant. Linen is laborious to manufacture, but the fiber is very strong, absorbent, and dries faster than cotton. Garments made of linen are valued for their exceptional coolness and freshness in hot and humid weather.
I had no clue that linen was made from the flax plant. Well, I love the look and when it is dyed the colors have such a beautiful tint. Most of the items in the Linen Handmade Studio come in a variety of colors.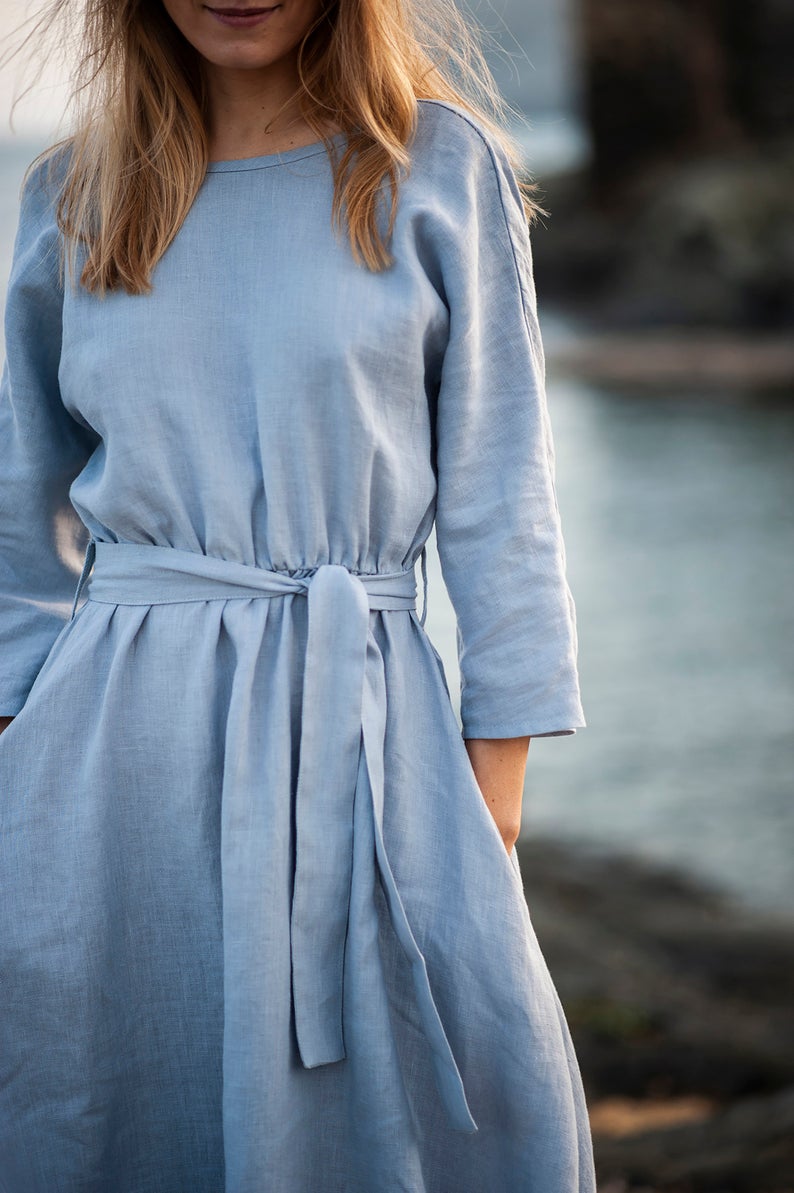 Photographed here is a Linen Wrapped Dress.
Let's Talk About Fashion
When it comes to fashion, I'm all about comfort and classic styles. I do own a few lovely pieces, and one of them is a navy blue linen dress. I like that linen has a casual style but yet at the same time, can look dressy. And the clothing from Linen Handmade Studio has all these qualities. I love their beautiful linen clothes that are classic and timeless.
Laura is the owner of this studio, and here is what she mentions about her company:
All linen products are made in our studio by highly passionate people and that is the main reason of our quality. We believe in perfect fit for each woman and that is why we carefully design each sewing pattern to look most flattering and feel most comfortable. Timeless style along with minimalistic, refined silhouettes and sustainable fabric allows to experience precious moments for a lifetime.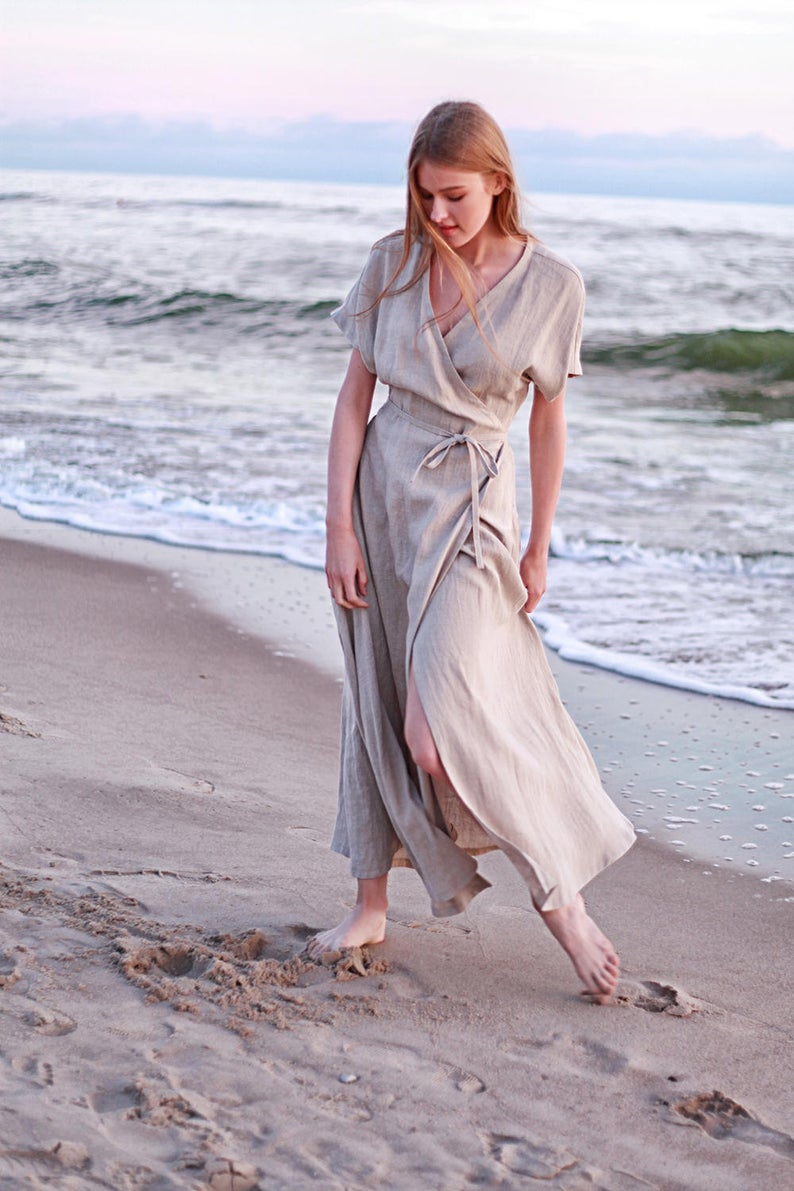 If you like an elegant dress but need a bit more coverage than this dress may be for you. I love the longer length with the wraparound style.
I fell in love with Linen Handmade Studio's beautiful linen clothes and seriously had a difficult time narrowing my list to share with you.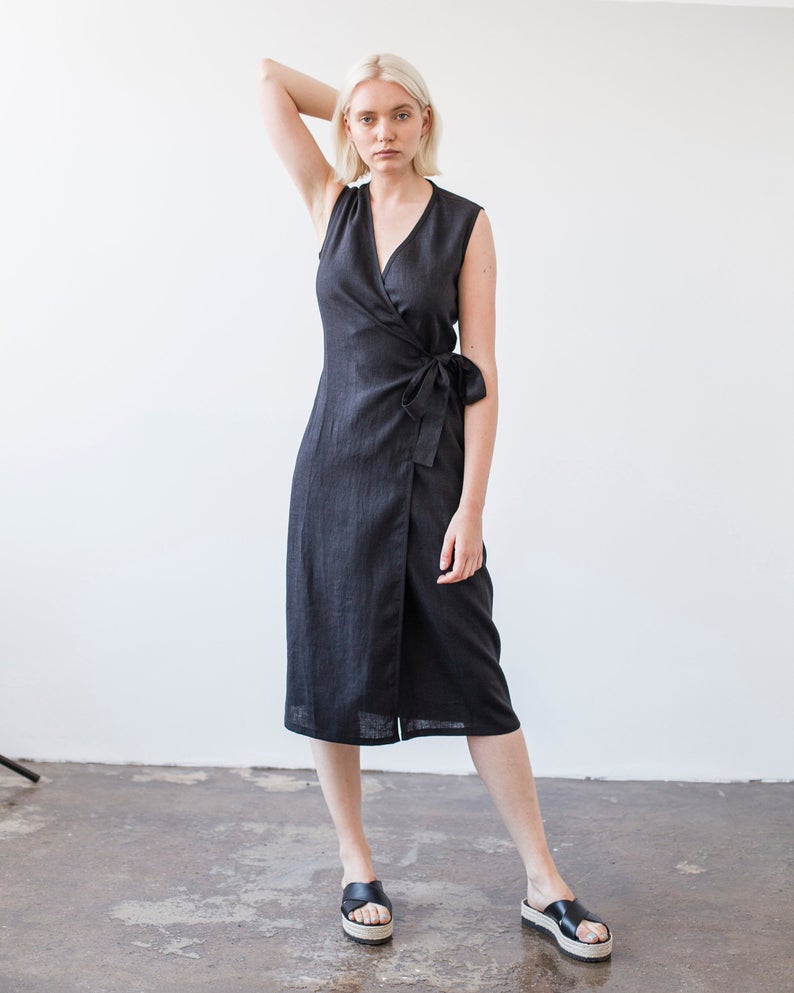 I always love a black dress, and it is perfect for any occasion. I love the look of this dress and how it can be either formal or casual, depending on your accessories.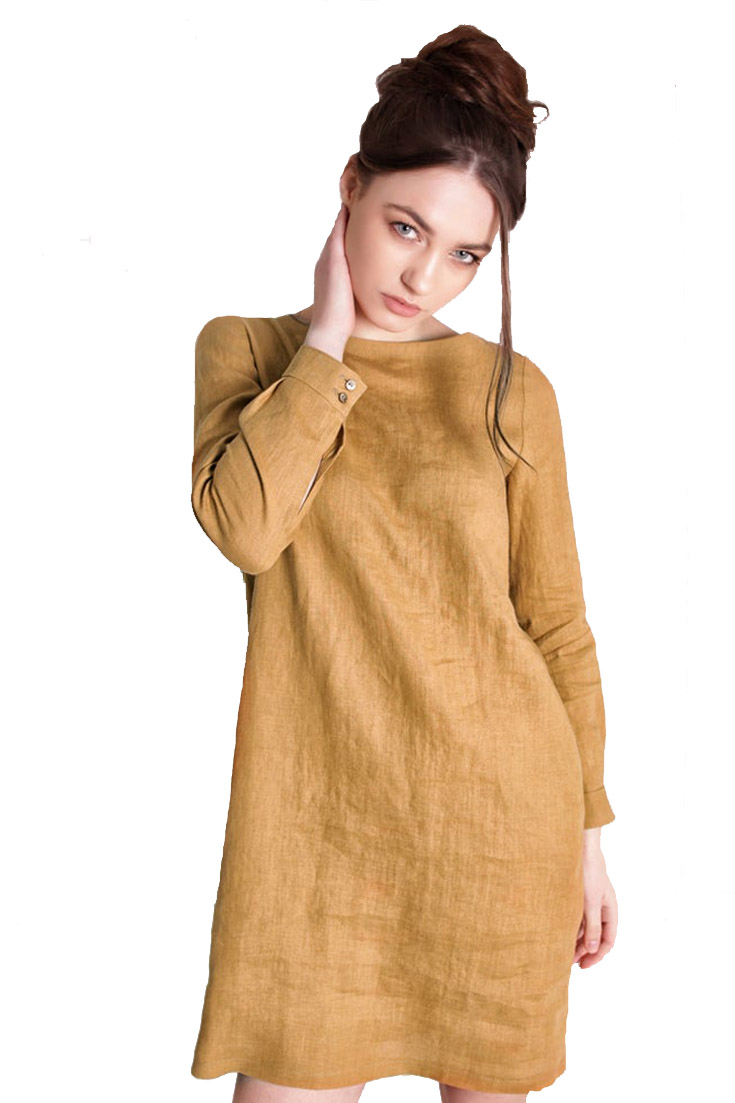 I always love a straight-cut dress. It is very slimming with straight seams and sleeves. You can't go wrong with this classic shirt dress. You gotta love the elegant and straightforward neckline of these beautiful linen clothes.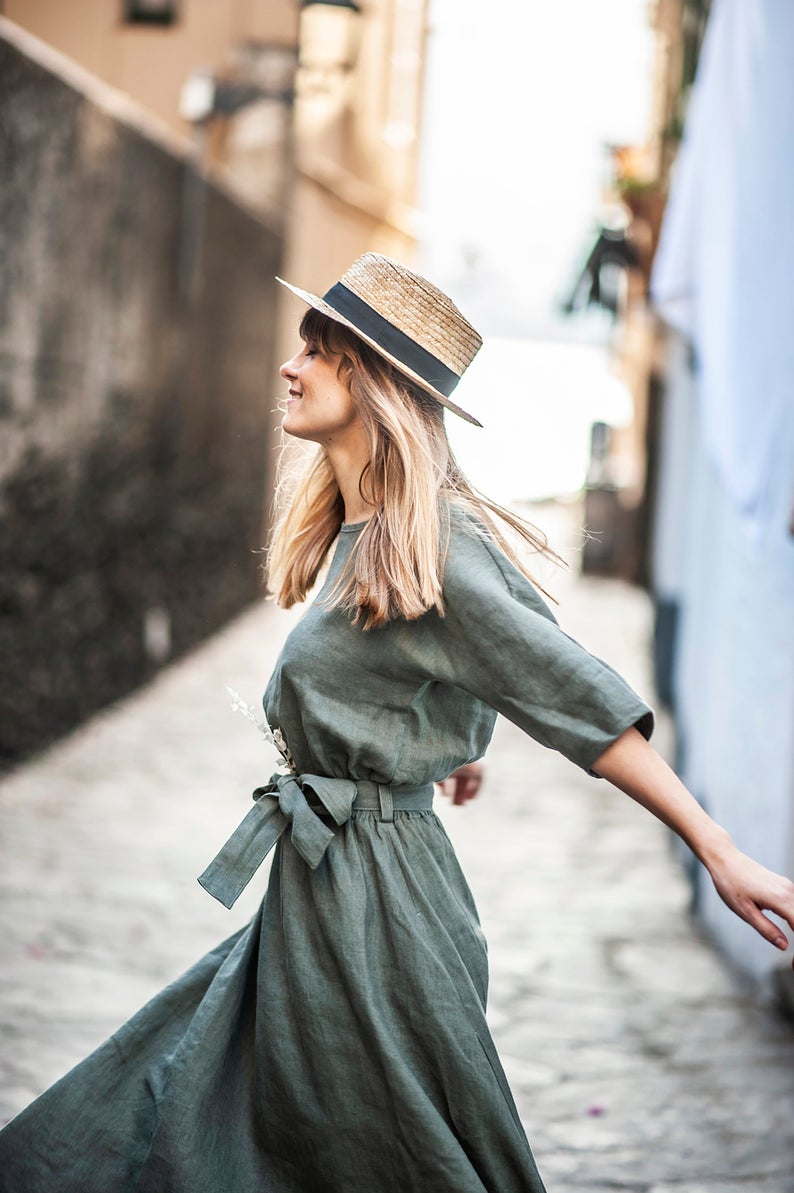 I love this flowy dress. The belt and the high waistline is so flattering. Add a long cute necklace, and you have a fun outfit for a weekend outing.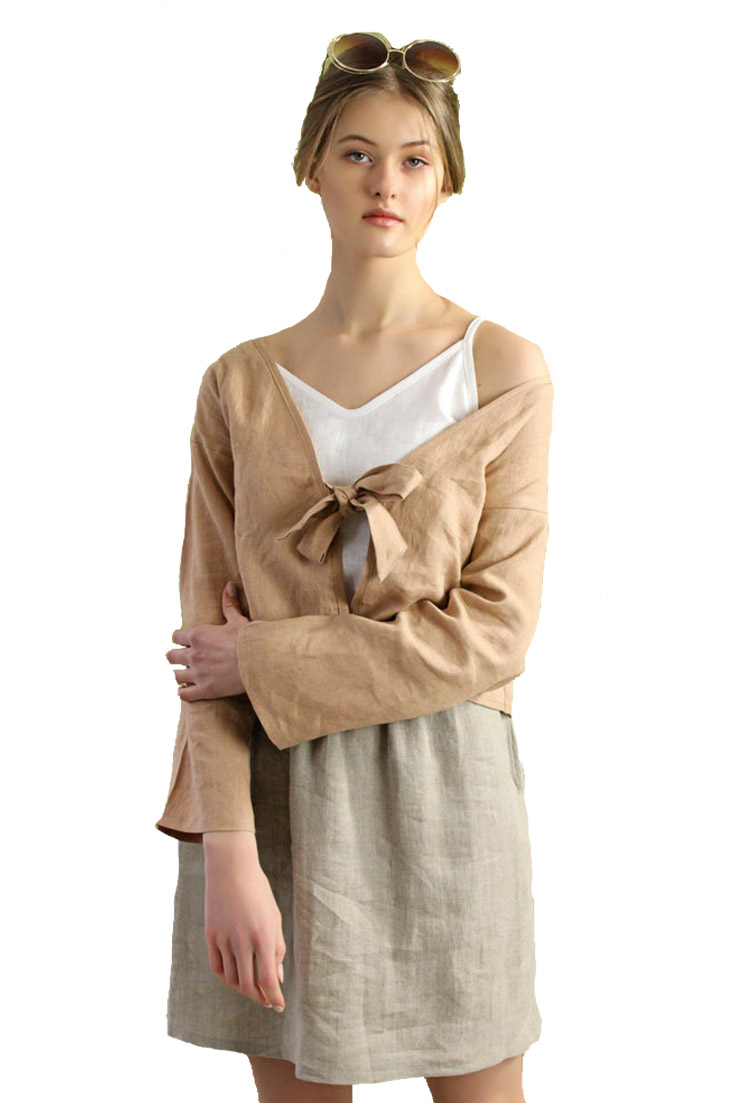 This beach top is great when you need a bit of coverage but want it with style. This crop top and the pretty bow adds just the right amount of feminine touch. This is so my style.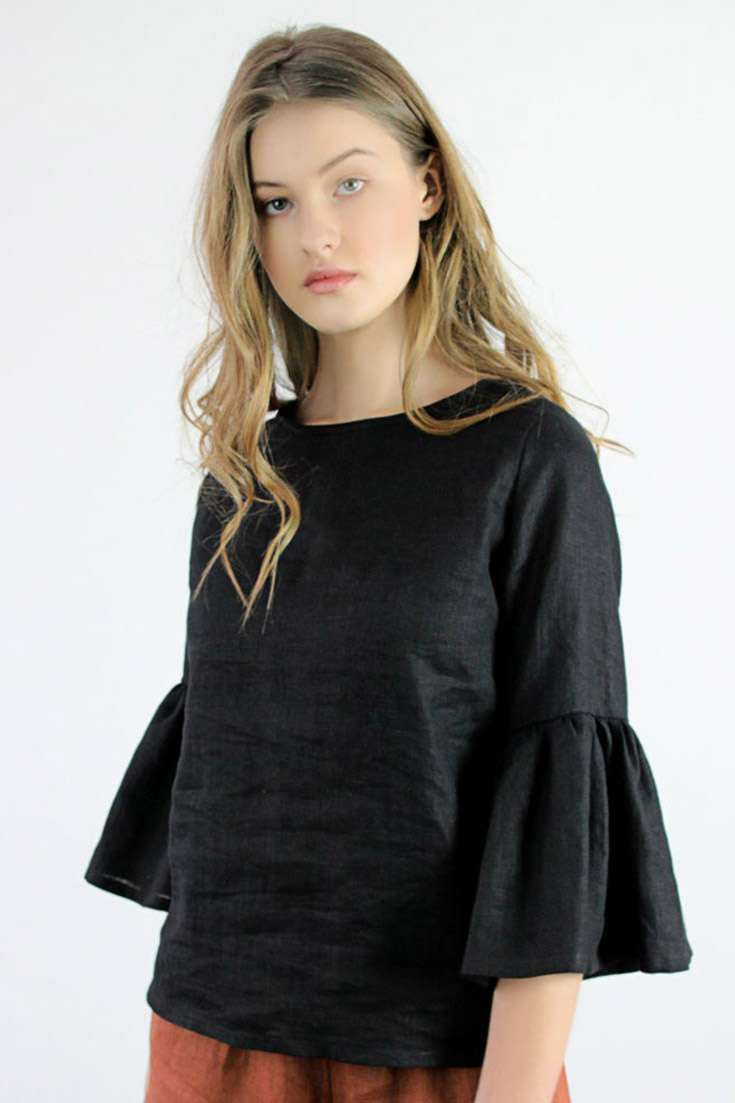 I like how all the Linen Handmade clothes add a little feminine touch but yet aren't too fussy. This beautiful top has the prettiest sleeves, and the linen adds the classic style that instantly grounds the look.
This top is their white Lydia wrap. The simplicity and the color is perfect for a summer outfit.
When I found this fabulous shop of Beautiful Linen Clothes, I instantly knew that I had to share it with all of you. Even though I don't have many clothes post (Those Summer Whites post), I thought maybe this would start a new trend. I do have one more blog post that will feature my daughter and me in some comfy at-home clothes.
Well, until next week stay home and stay healthy,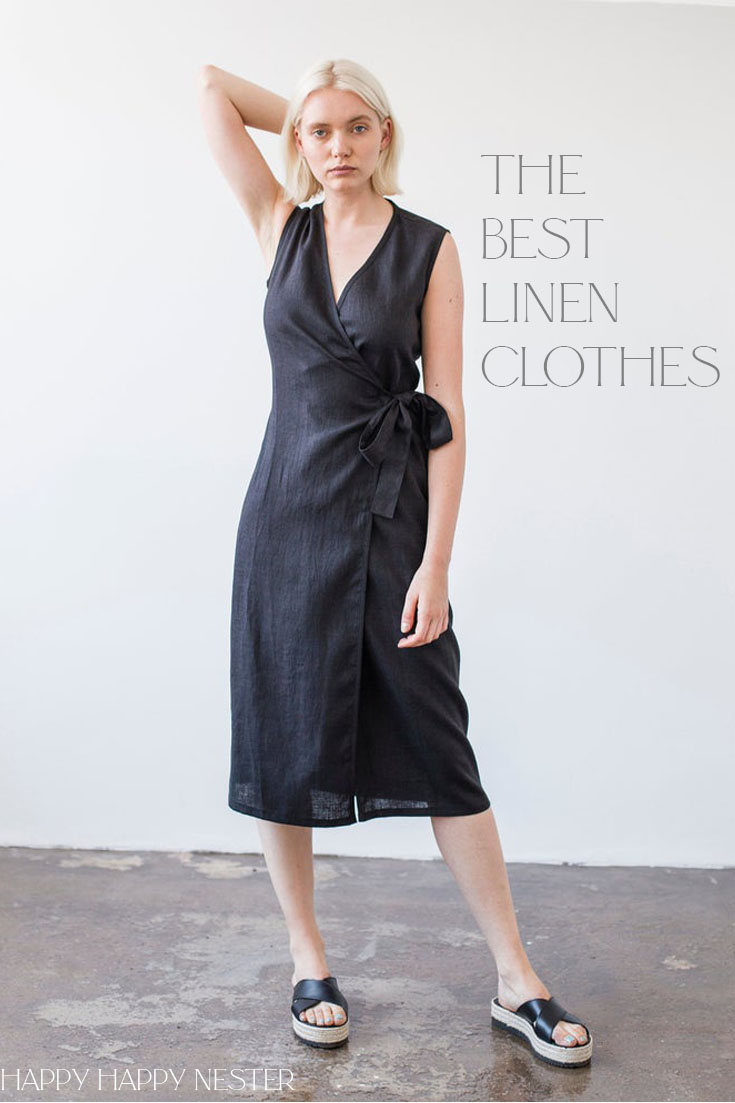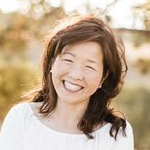 Latest posts by Janine Waite
(see all)