I love Beautiful Felt Flowers and I have made my fair share of them. But, if you happen to be too busy to make them, I thought it might be nice to share this wonderful Etsy shop that makes the prettiest felt flower jewelry.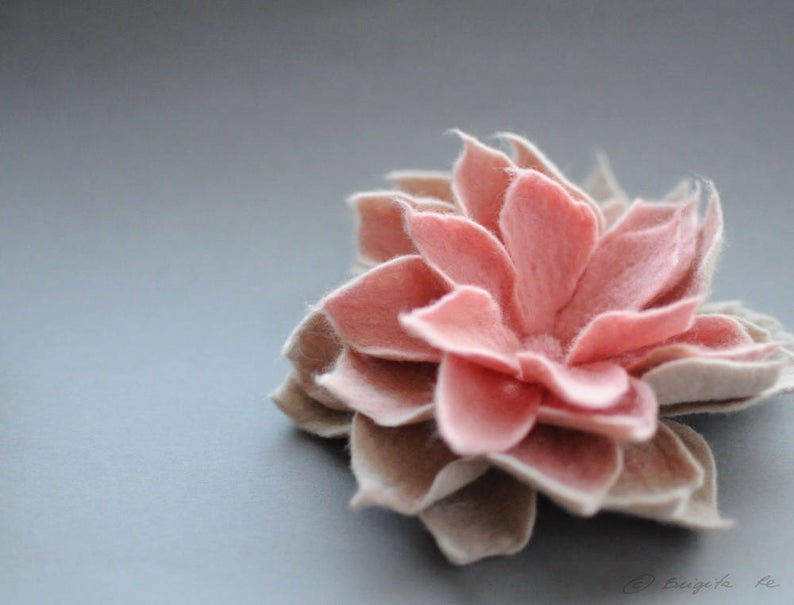 I love how beautiful this felt looks and that it is fuzzy and molded into petal shapes. The attention to detail in this felt broach is amazing. I do think that customers have made these pieces into hair clips as well. The possibilities are endless with these beautiful felt flowers.
*The following post contains affiliate links
Here is My Wednesday's Boutique of the Week
I love sharing the Boutique of the Week with you. It is fun finding a unique shop that creates handmade items that you can't find in the big department stores. It is nice to support small businesses.
If you missed some of the other features here are some links:
A Big Hello to Bridget Studio
If you don't have time to make felt flowers but still want to own one, then you must check out this cool Etsy shop. I've scoured the internet and finally found these felt gems.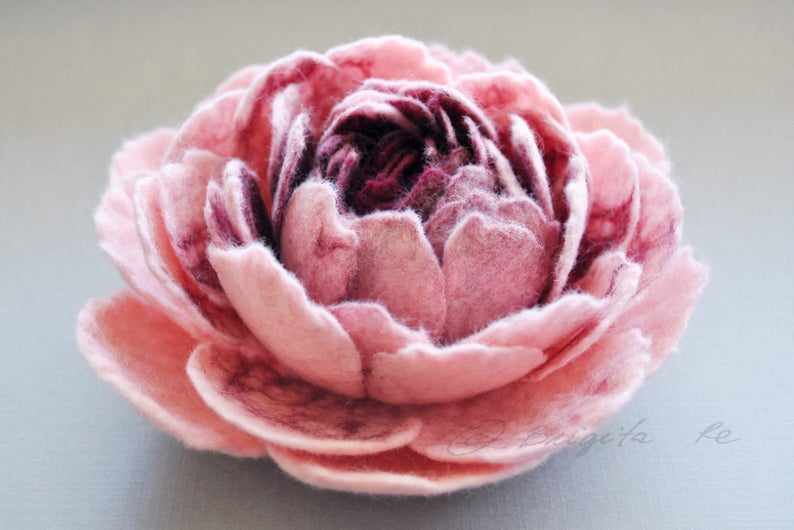 This sweet pink and burgundy felt peony brooch is as pretty as the real flower. I'm amazed at the color variations and how the middle is a beautiful variegated burgundy pink. These felt succulents are perfect for a wedding or a special occasion.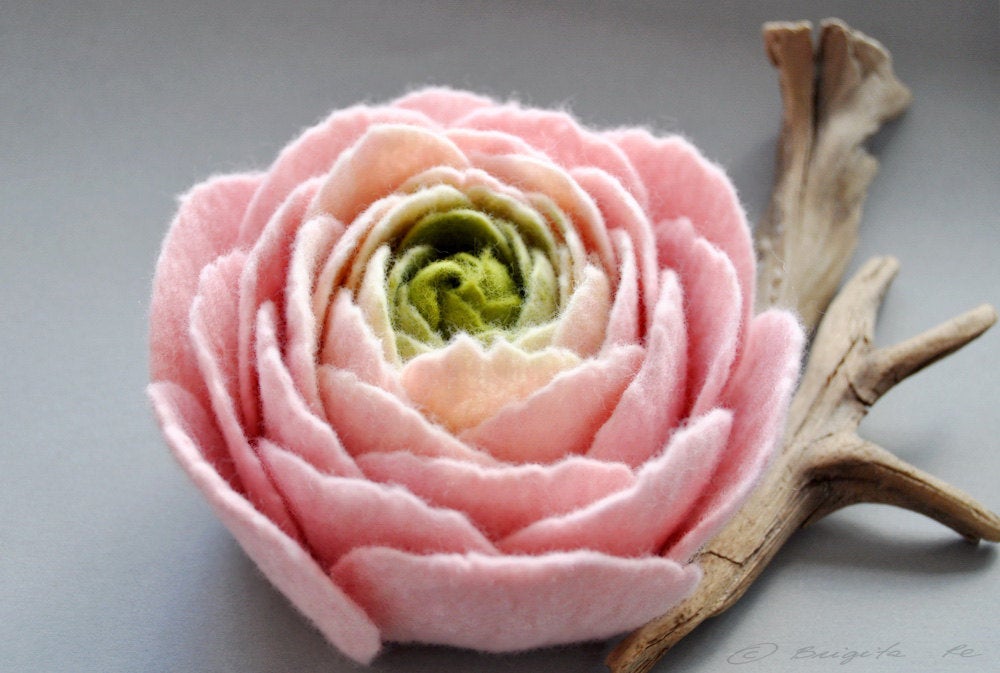 Ok, I love all flowers and this gorgeous pink ranunculus brooch has me drooling. It is a soft pretty pink with the center in a lush vibrant green. The layers of petals are perfect.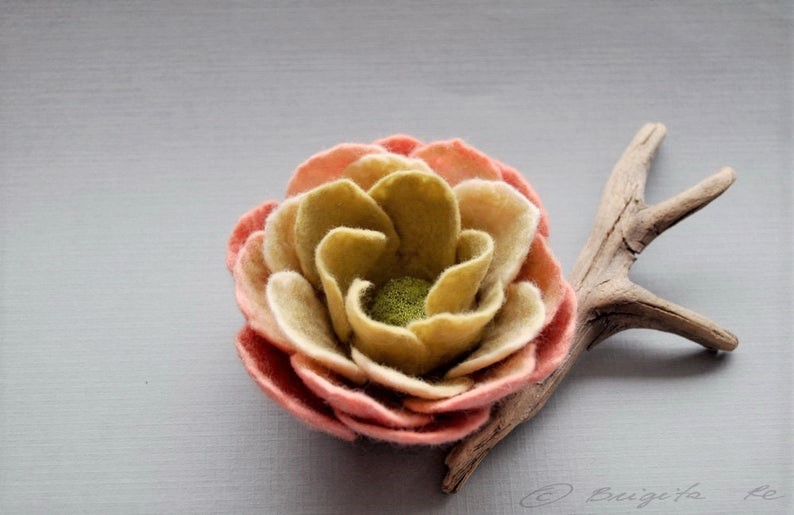 There are many more beautiful felt flowers over at the Bridget Studio on Etsy. I've just shown a few of her items. The only note about ordering is the wait time. So, place your orders knowing that the delivery time might be a bit long. But, these beautiful felt flowers are so worth the wait.
Here are a few of my felt projects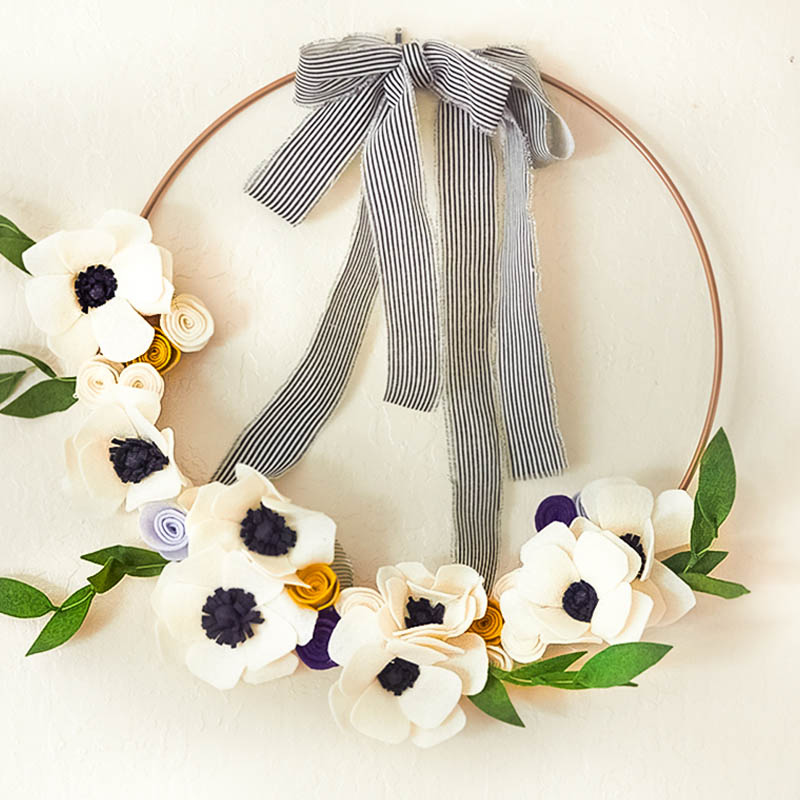 I like this post on how to make felt flowers. I love this anemone wreath. It is pretty all year long and is perfect with any decor.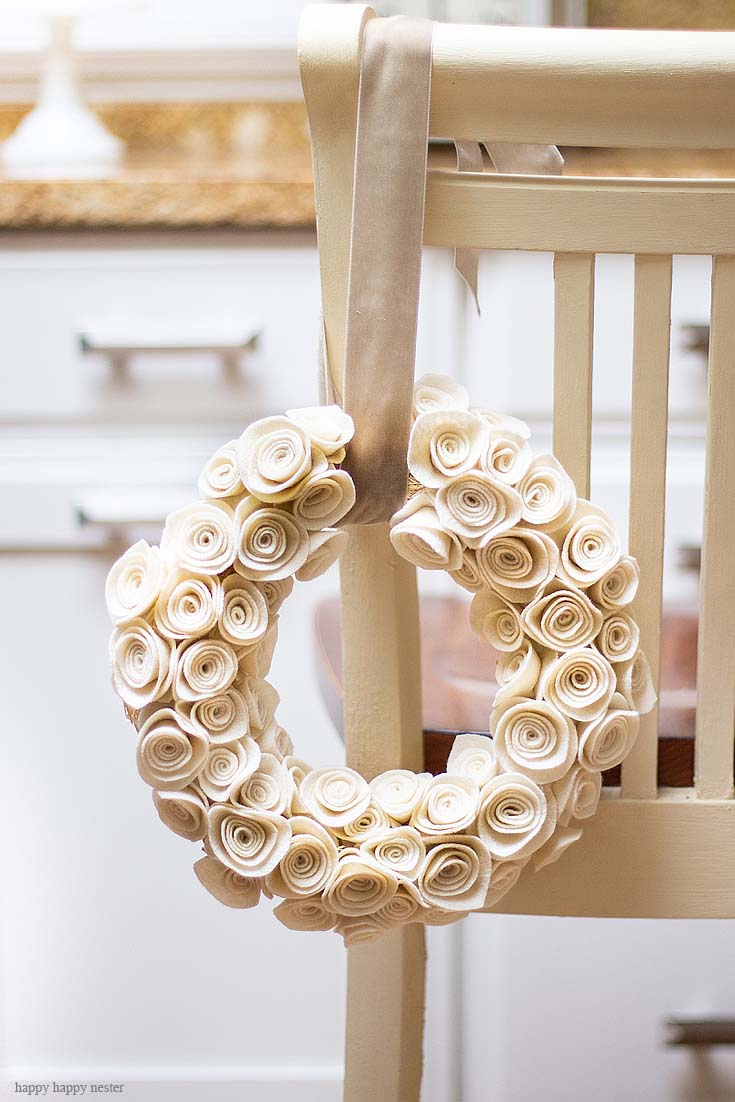 I love that even if I change my decor, this classic Rosette Wreath looks great in our home. It is easy to make since it has one felt flower. Now that we are all staying close to home, order your fabric online and you have a fun project to keep you busy.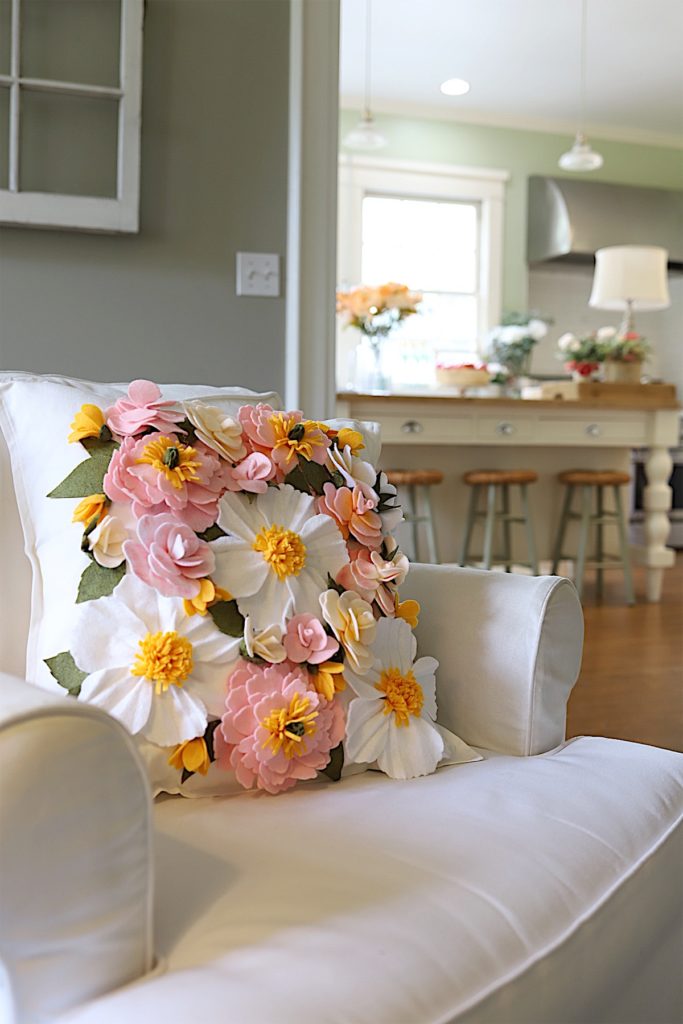 I love my friend's felt pillow project!
Ok, I'm sneaking in my friend's beautiful felt flowers. This project by my friend Leslie from My 100 Year Old Home is so stunning and fun!
Well, I loaded you up with some shopping and crafting projects for the week. I'm going to be extra busy the next few weeks since our county is in a stay at home mandate. We are advised not to go out and our restaurants and shops are closed. This means that I'm going to be crafting and blogging even more!
Have fun checking out the beautiful felt flowers over on Bridget's shop.
Have a great day,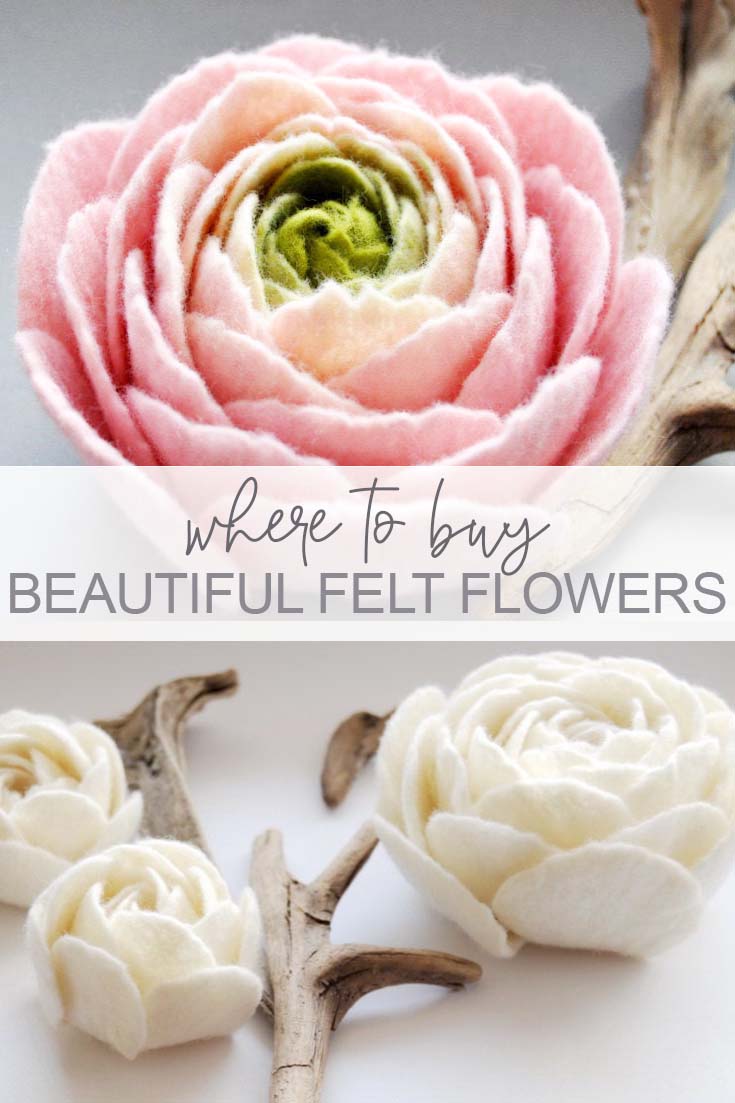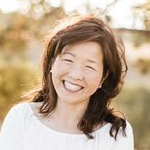 Latest posts by Janine Waite
(see all)