Beautiful Teacups for a Tea Party is today's post. I'm obsessed with everything tea. Teacups are so pretty and the best way to drink a cup of tea. So, join me as we peruse a wonderful tea shop.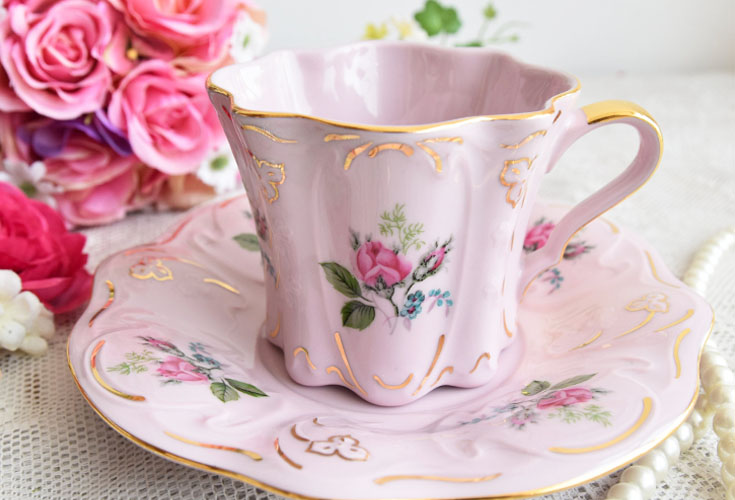 *The following post contains affiliate links
This is my second installment of Wednesday's Boutique of the Week. And today I'm featuring one of the finest Etsy Tea Shop, Vintage Tea Time By Niw.
By the way here is one of their pretty cups It is the perfect teacup for a tea party.
I'm smitten.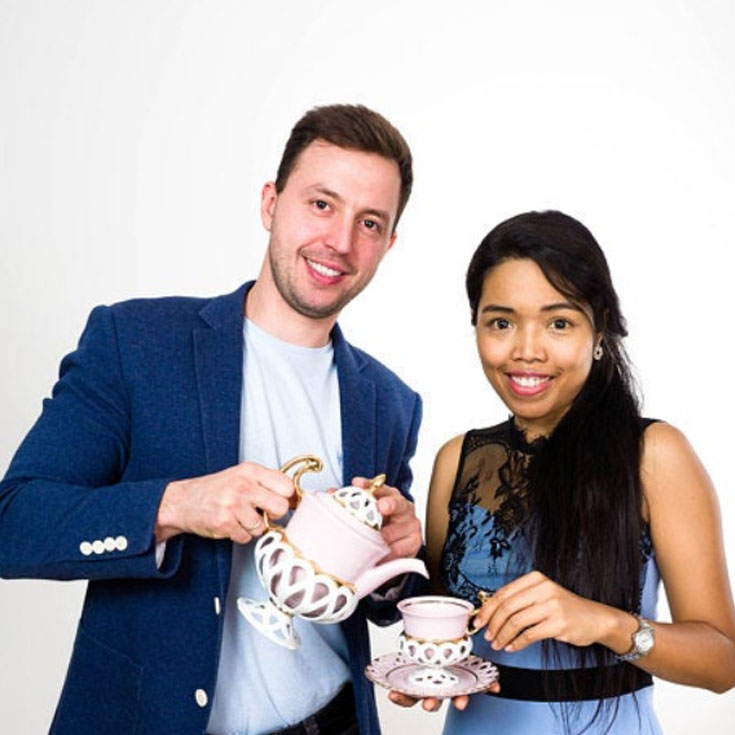 Vintage Tea Time by Niw is owned by Supawan and her husband and they focus on finding the best European porcelain to sell. They live in Poland and lucky for us they have an Etsy shop.
Aren't they the cutest couple?!
Beautiful Teacups Galore!
So, let's peek at a few of their beautiful teacups!
I am a kid in a candy shop when it comes to beautiful teacups. Whenever we hit antique shops I'm always beelining to the teacups. Over the years I've collected some pretty cups and I get them out for some of my spring tables.
The wonderful thing about today's tea shop is that it's over on Etsy. So, that means you don't need to even need to leave your home, you can shop right here. And I think you'll love these collections of teacups.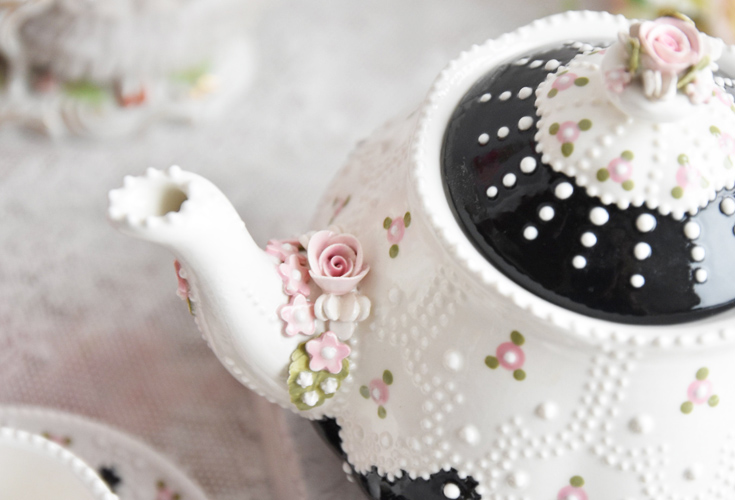 Uh, this teacup selection, stopped me immediately in my tracks. This beautiful black handmade porcelain vintage tea set is made in the United States.
The eye for detail is so gorgeous! Don't you just love these dainty porcelain flowers tucked away on the teapot spout? Oh my, I need this teapot!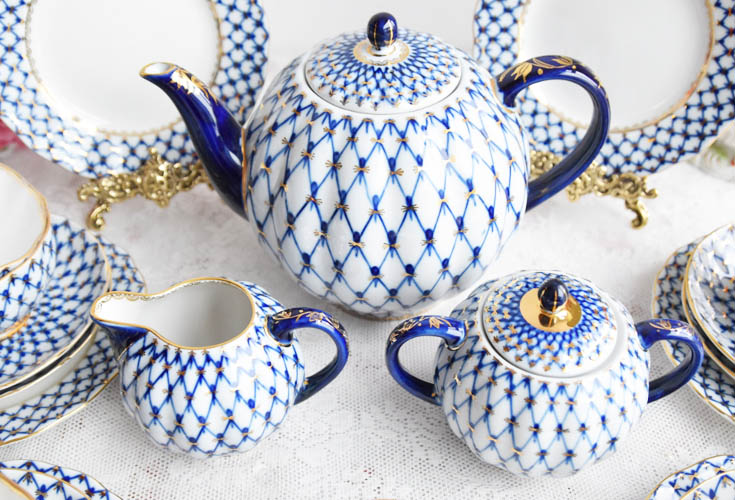 If cobalt blue is more your style than you'll love this Russian Lomonosov handpainted tea set. The accents are 22-carat gold.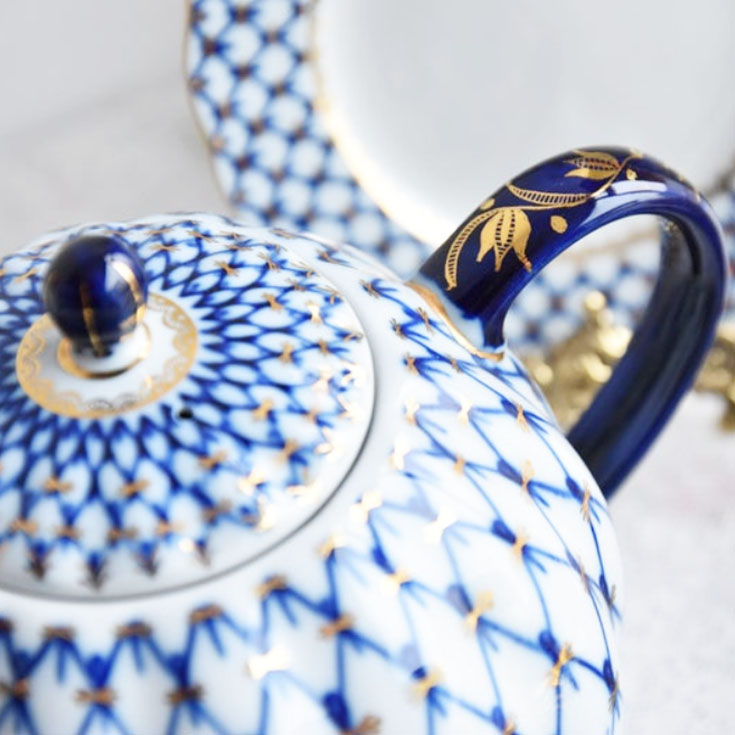 I'm drooling over here. Their teapots and teacups are amazing. And they look in great shape. Also, customers keep saying that their items are packed perfectly and without breakage.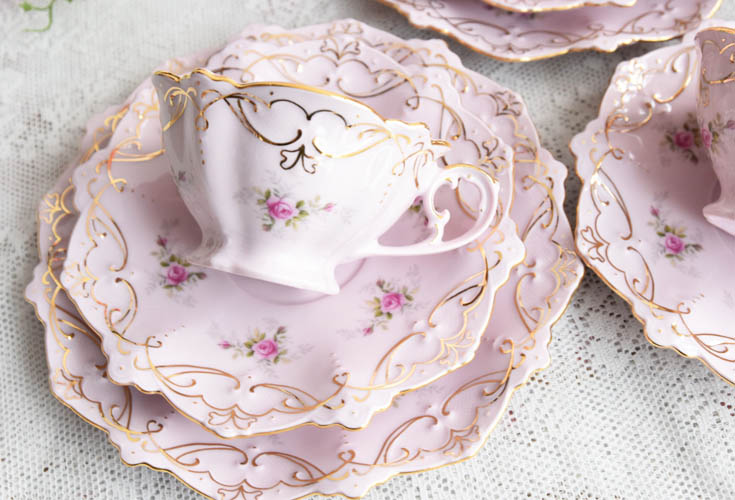 All these lovely sets would be perfect for a tea party. My friend, Francie keeps hinting that I should host a tea party. Of course, I would supply the yummy desserts, like my macarons, almond cookies, and blueberry buckle and she would supply the tea. 🙂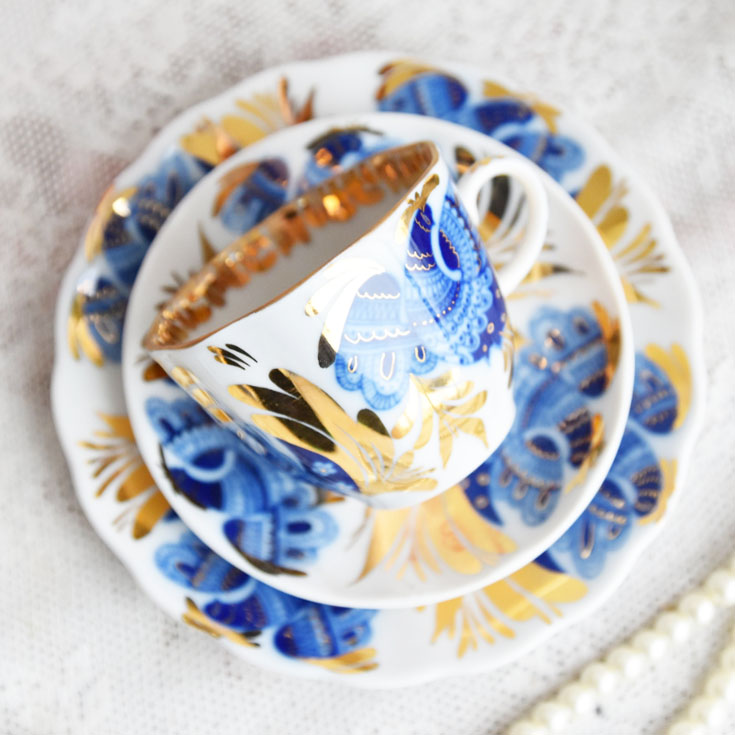 Here is another Russian tea set. I love the stunning combination of gold and blue. This set would look nice in tea collection.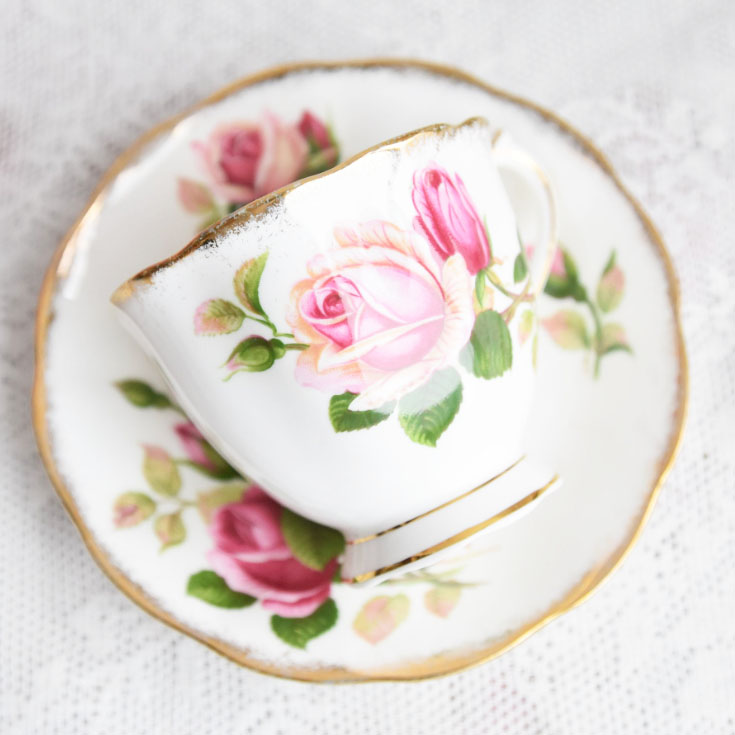 This is a Royal Albert Anniversary Rose Tea Set. I never can have enough teacups.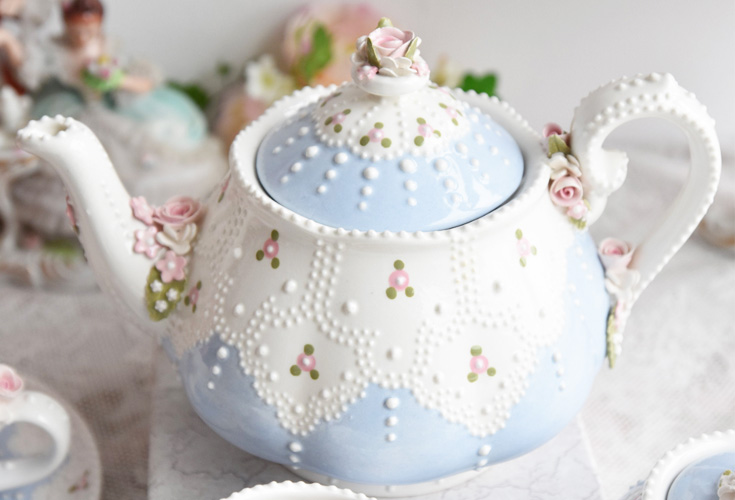 So, here is a blue version of the porcelain tea set that is made in the United States. The pale blue and pink are the perfect combination and it is so dainty.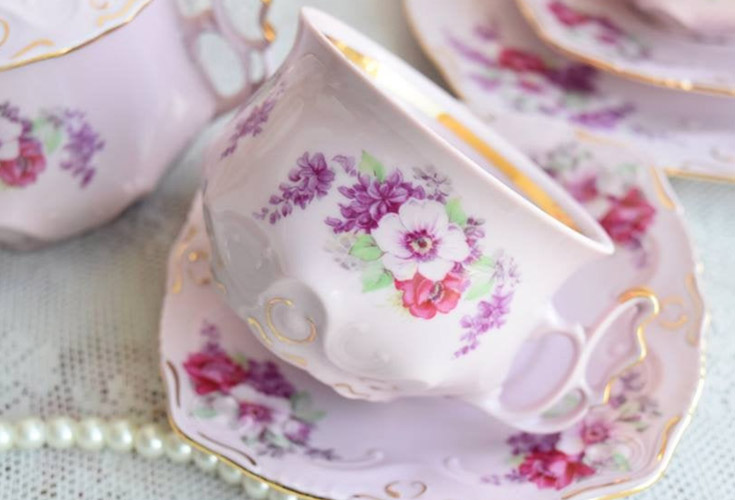 These are just a few of Supawan's wonderful tea collection that she carries in her Esty store. You'll definitely want to check out their shop since they also sell tier trays, silverware and coffee cups.
Can I just say that I enjoy finding these fun boutique shops for you? And I hope you like these beautiful teacups for a tea party. Next week, I promise to have another great shop to share with you! If you happened to miss the quilt or crepe paper flowers post, you might want to check them out.
Enjoy a cup of tea in a pretty teacup,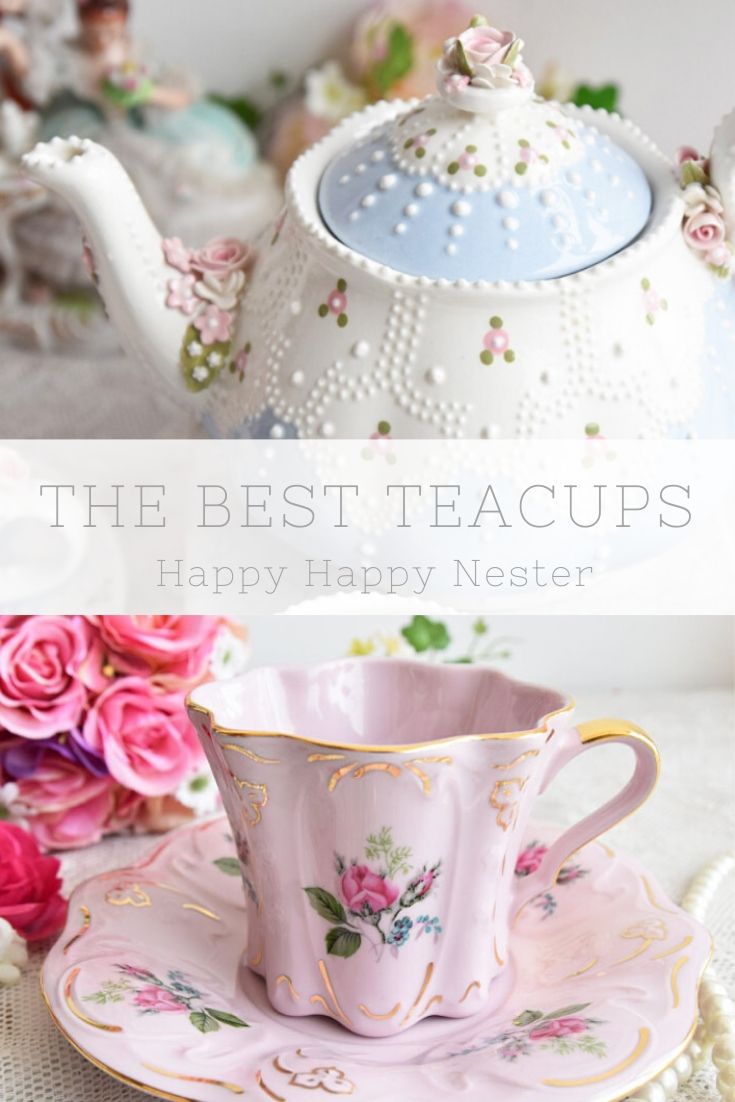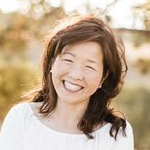 Latest posts by Janine Waite
(see all)