Do you love tea? If yes, let's look at this collection of Beautiful Teacups to find elegant, vintage, modern, and more choices for you.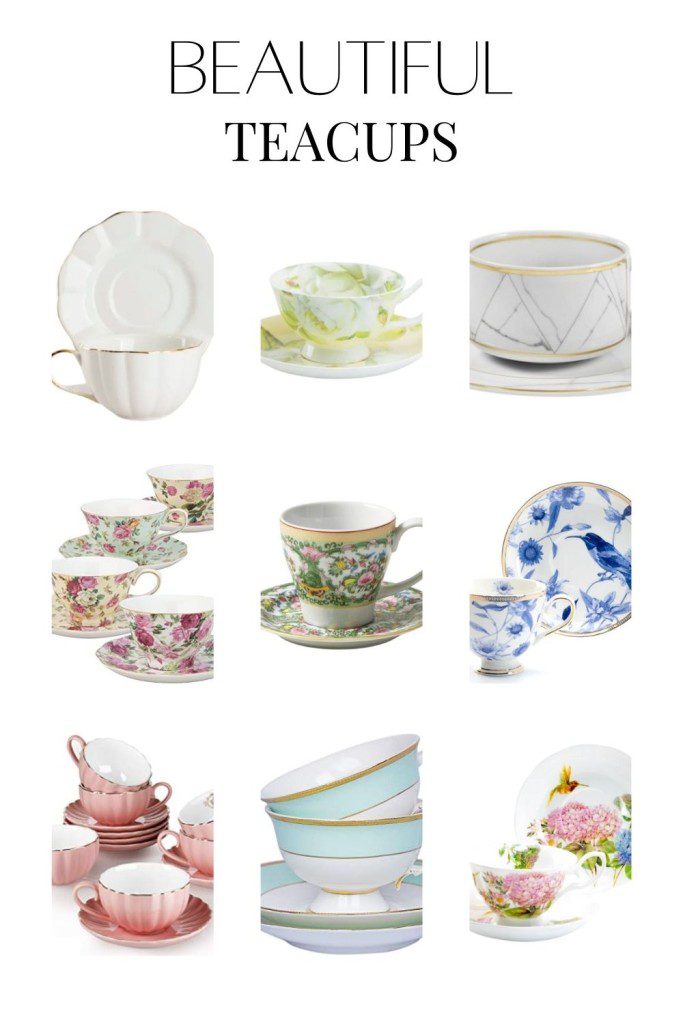 Whether you're a collector of teacups or a daily drinker of tea, there is something here for everyone.
No matter the weather or season, tea will always be my #1 choice of beverage. And over the years, I have expanded my obsession to what seems like every flavor in the world.
Since summer has arrived in the Bay Area, there is no better way to spend my mornings than being outside on our new patio sipping away.
So, I thought it was good to share teacups on my wish list, favorites from home, and others.
I am calling all fans of tea! Join me to find the next set to host family gatherings, social events, or intimate tea parties.
Check out the tea-rrific teacups!
Vintage
Modern
Simple
Floral
Favorites
Beautiful Teacups
*This post contains affiliate links
VINTAGE
When choosing a cup, I tend to leave my antique choices alone in fear of breaking one. Nonetheless, vintage teacups are gorgeous to collect, admire and have in your home. Here is a collection of vintage teacups full of unique pieces with pretty patterns, designs, and markings.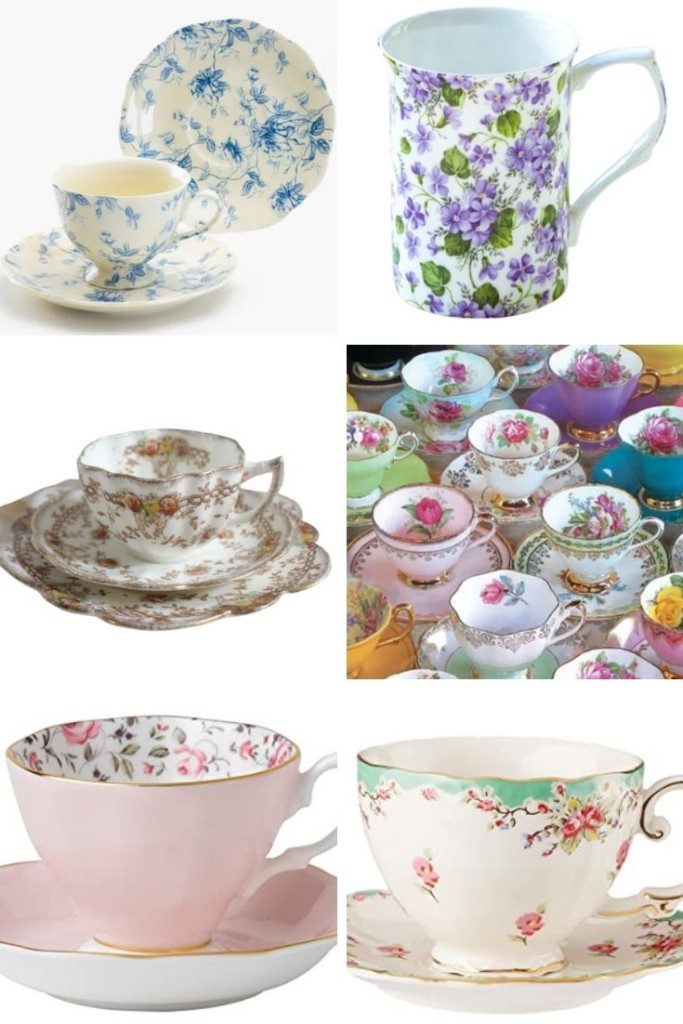 Sources: 1 l 2 l 3 l 4 l 5 l 6
MODERN
Now, I know the vintage look isn't for everyone, so here is a modern collection of the latest style of teacups. Here you will find simple, lovely options to look chic while also drinking your daily cup of tea. I guarantee these modern choices will make teatime 10x better.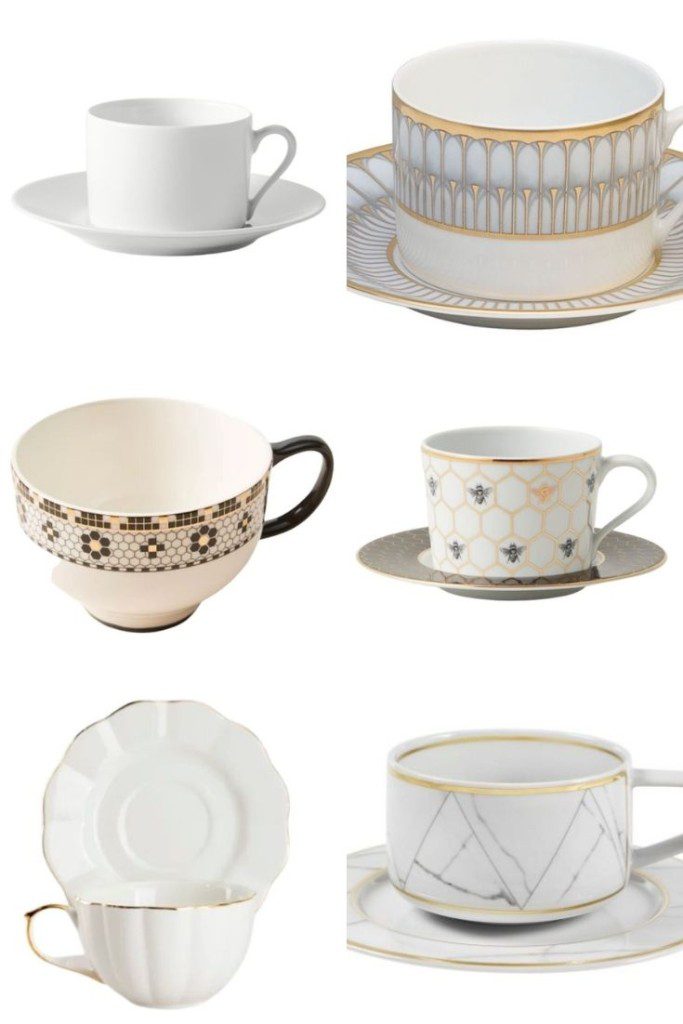 Sources: 1 l 2 l 3 l 4 l 5 l 6
SIMPLE
Whether you are looking for a pop of color or a lowkey look for the table, you're in the right place. I have chosen solid-colored cups with few patterns to achieve the "simple style." I always include teacups when decorating a table setting, especially pieces like these, because sometimes choosing a simple look can create a stunning outcome.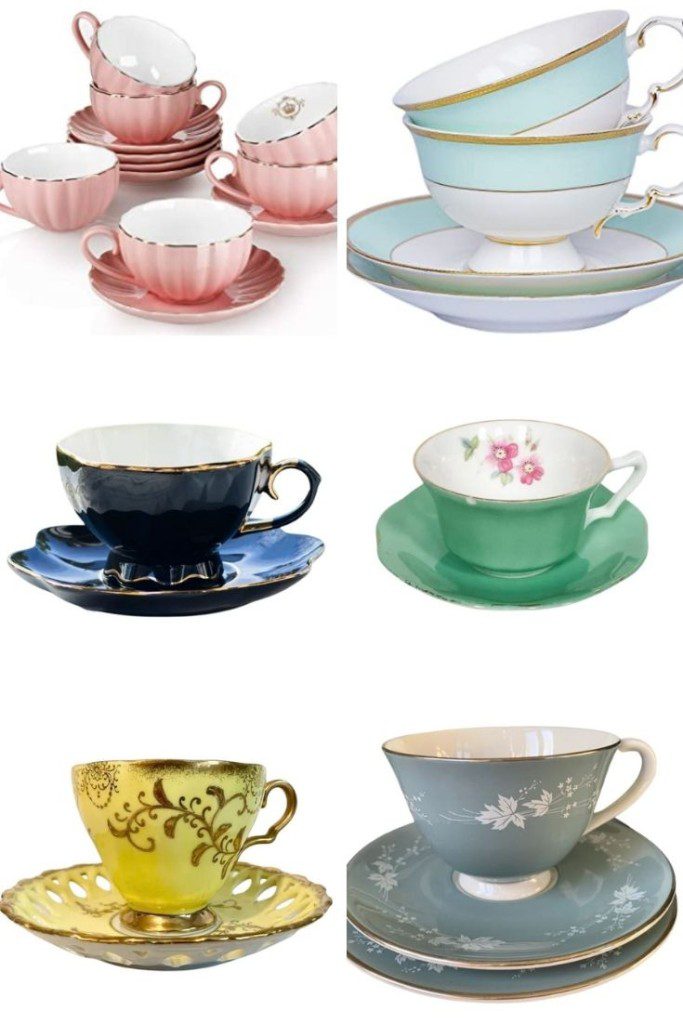 Sources: 1 l 2 l 3 l 4 l 5 l 6
FLORAL
What would this blog post be if I didn't include floral choices? I love flowers, if you didn't know, so of course, I would add teacups with blooms. If you are looking for a set for summer, the search is over. Here you will find beautiful pieces to accomplish your dream look.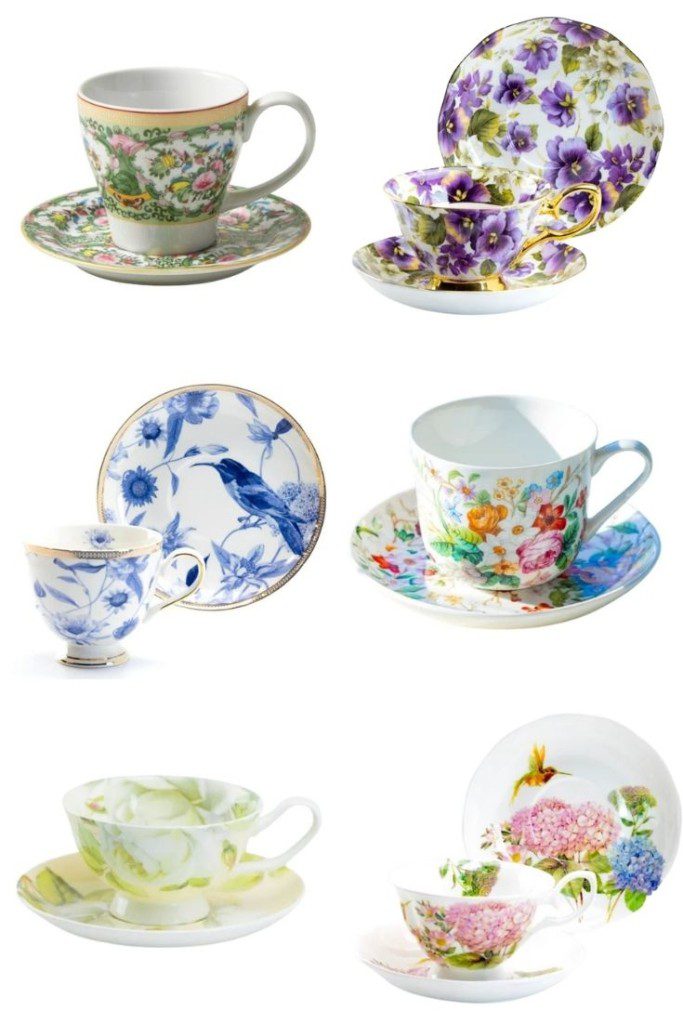 Sources: 1 l 2 l 3 l 4 l 5 l 6
FAVORITES
I just wanted to add this section of beautiful teacups to share some of my favorites from drinking tea over the years. These are gifts from loved ones, cups from my shelves, and others saved to my cart. Get to know my style of a teacup from this collection and twin with me next teatime!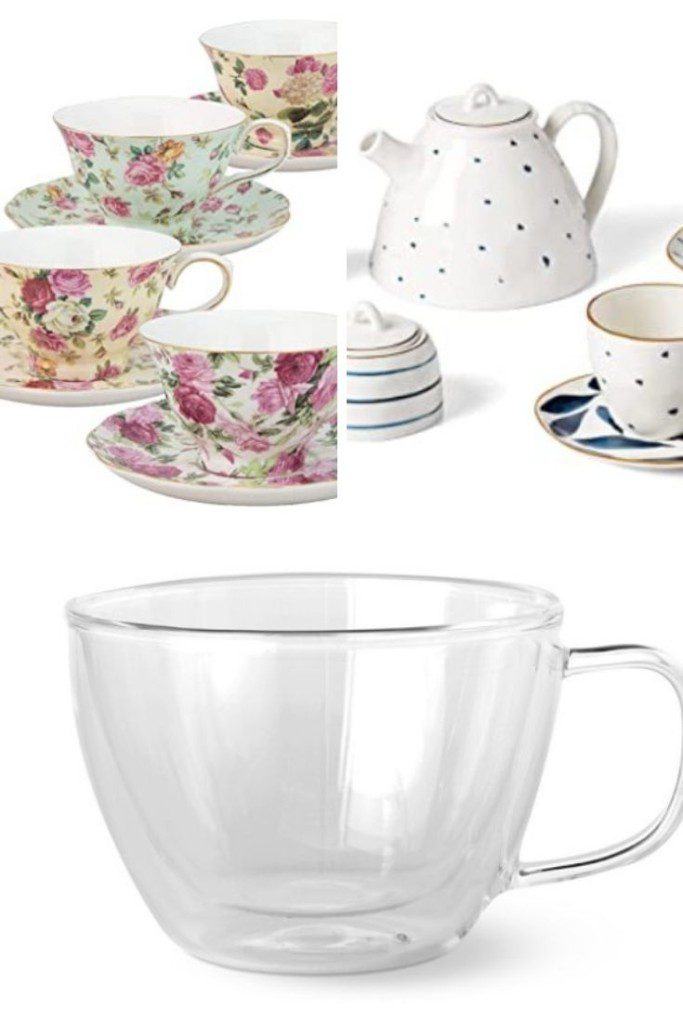 ---
Happy Wednesday,
I hope you found the perfect teacup set for summer. Plus, wherever you live, I hope summer has either arrived or will be soon.
When we visited Vermont, it was still cold with cloudy weather, and now that I'm back in the Bay Area, it's all blue skies and sunny!
Spend this summer outside with friends, family, and loved ones drinking a nice cup of tea with this collection of beautiful teacups.
See you on the blog for more decor inspiration!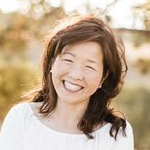 Latest posts by Janine Waite
(see all)