Summer is here! Time to celebrate by making these Easy Summer Drinks! I have everything from fruity and non-alcoholic beverages to whipped coffee and boba tea.
Join me, and let's stir up some delicious refreshments to have the best summer yet.
It's officially that time in the Bay Area where the temps hit 80+, and the sun is shining brighter than ever. It's summer!
In honor of the new season, I wanted to share my collection of drinks from the blog to inspire you to try something new.
These are some of the most accessible beverages yet most tasty, and I guarantee you will love more than one!
Saturday Chitchat with Janine – Volume 68
Happy Saturday,
Cheers to the weekend! As for me, my son is visiting home from college, and we will spend time together celebrating my birthday. What are your plans?
Every year, I pick the same restaurant called Bouchon. It's a french restaurant with dishes I'll never get tired of.
Besides the celebration, I got my backyard ready for summer events. Now that the patio is remodeled and finished, we spend twice as much time outdoors.
If you want to stay up to date on my summer adventures, check out my Instagram @happyhappynester and see my stories to receive the latest news, updates, etc.
In the meantime, let's talk about easy summer drinks. It's about time to start making them since it's officially summer. So, come on, and let's get this party started.
Personal Note from Janine
Since this week is all about cold drinks, I have to admit that I love the lattes at Dunkin' Donuts. While visiting my in-laws in New England, we popped into a Dunkin to buy my sister-in-law an ice tea.
Starbucks is everywhere in our neighborhoods. We don't usually shop at Dunkin' since they are difficult to find in California. So, of course, my husband, daughter, and I bought a coffee drink.
Ok, since our trip to Vermont, we now see why the East coast is obsessed with their Dunkin' Donuts.
Let me tell you, my daughter and I love Dunkin's drinks. We plan to get out for a walk, and I think we will walk to a shop. Hopefully, there won't be too long a line waiting to order drinks!
I hope to recreate their Vanilla Latte and share the recipe here on the blog. So stay tuned!
This Week's Inspiration – Easy Summer Drinks
*This post contains affiliate links
How to Make a Dragon Fruit Refresher
Now that summer is around the corner, and I always crave a nice cold fruity drink.
Starbucks has this drink a, Dragon Fruit Refresher, on its menu, and I came up with my version.
I created a drink that includes coconut milk, apple and mango juice, agave syrup, dragon powder, and fruit.
Sun tea is such an easy summer beverage to make that it is also inexpensive.
Suppose you happen to have a cloudy day, no worries. Place the tea in your home and let it steep indoors.
Here's a tutorial on How to Make Sun Tea with a large glass container and a few teabags.
Planter's Punch Ingredients (a Rum Cocktail)
My husband's Planter's Punch recipe has just a few ingredients.
It's a refreshing drink that is fruity and sweet and a wonderful summer cocktail.
Everyone loves this summer cold drink!
Fruity Sangria Recipe for a Summer Party
Here is a Super Fruity Sangria Recipe that is perfect for a summer party.
It's a simple, delicious summer drink that's great for entertaining!
I love fruit, and this summertime drink infuses brandy and red wine into the fresh yummy fruit. On a warm summer day, this cold drink goes well with a BBQ dinner.
Pink Poolside Drink Recipes are perfect for a hot summer day.
And this recipe is refreshing and delicious and topped with a dollop of yummy strawberry ice cream!
Carbonated Lemon Iced Tea Recipe
So, when your garden is full of Meyer lemons, it only made sense to come up with a Carbonated Lemon Iced Tea Recipe.
Our local grocery store sells the yummiest sparkling lemon white tea that is fresh and sweet.
So, I got busy and picked a few of our lemons and came up with this great recipe!
Who doesn't love a Simple Punch Recipe? It's one of my easy summer drinks.
Well, I thought I would share a sweet and delicious fruit drink that my husband made when we first got married.
I love that it is good either with or without alcohol, it is up to you which version you prefer!
Golden Milk Recipe for Sleep (Turmeric Drink)
This Golden Milk Recipe for Sleep has turmeric, ginger, cardamom, cinnamon, and honey.
The combination of spices and freshly grated ginger makes a delicious nighttime drink with many added health benefits!
Dalgona Coffee Recipe (Whipped Coffee)
If you are over on the popular social media platform TikTok, you'll get sucked into the fantastic food videos.
So when I found accounts making this Dalgona Coffee Recipe, I knew I had to make it!
Dalgona coffee is a thick and strong whipped coffee that adds such richness to any drink. Serve it hot or cold it's tasty either way!
How to Make Bubble Tea (Boba Tea)
How to Make Bubble Tea is one drink that I wanted to try making for a while. If you aren't familiar with this sweet, cold drink, it is otherwise known as pearl milk tea, bubble milk tea, or boba.
If you like tea, then I highly recommend you try this delicious alternative. I feel that it is the tea version of a coffee drink, yum!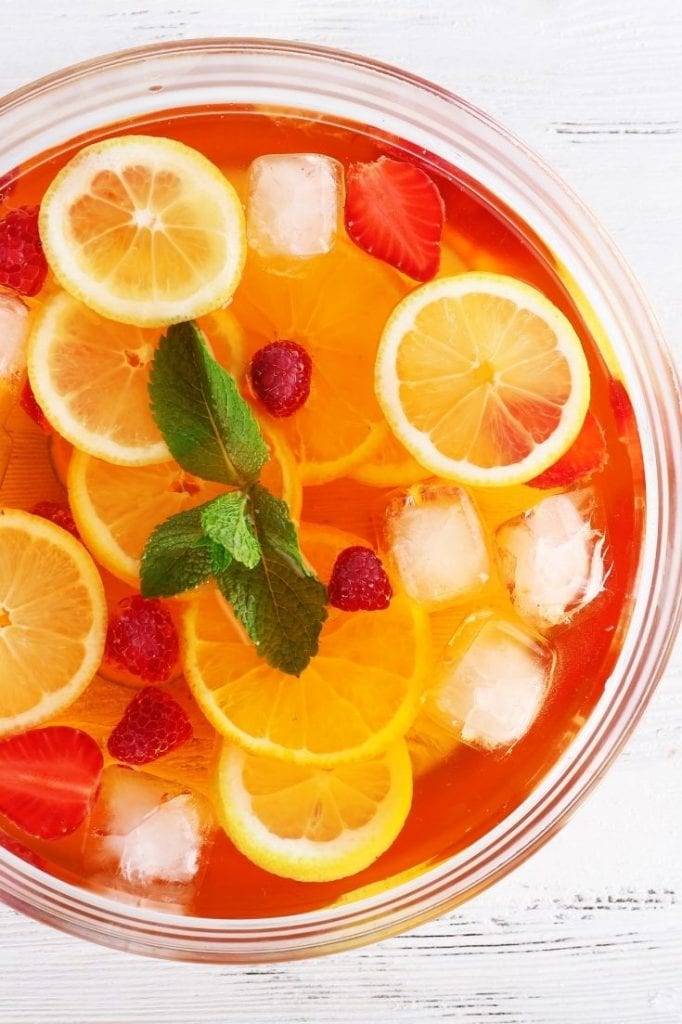 Refreshing Cocktails and Summer Drinks
Welcome! Here are some Refreshing Cocktails and some of my favorite summer drinks to make for family and friends.
Plus I added some outdoor entertaining accessories to help you have a fantastic summer!
So, make sure to read this post to find your next "family favorite" summer drink recipe and some amazing home decor.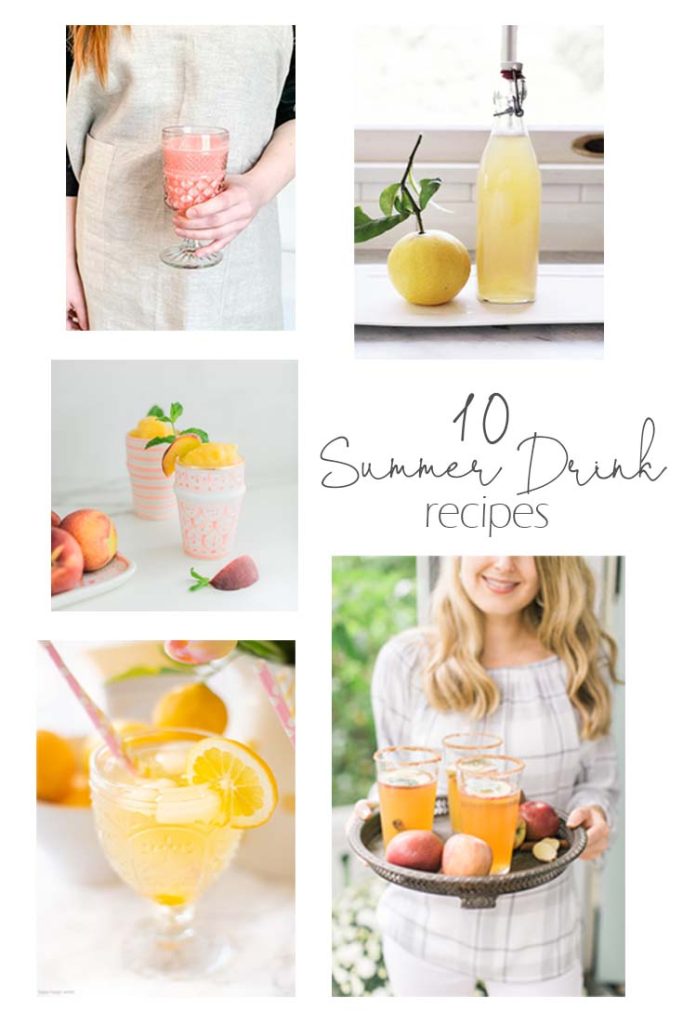 As Summer is approaching, I thought it would be fun to gather 10 Non-Alcohol Summer Drinks!
My goal this spring and summer is to get more drink recipes up on the blog. So, you heard it here, new things on my blog schedule.
But, in the meantime let's take a look at these yummy looking recipes!
Boutique of the Week – Beautiful Teacups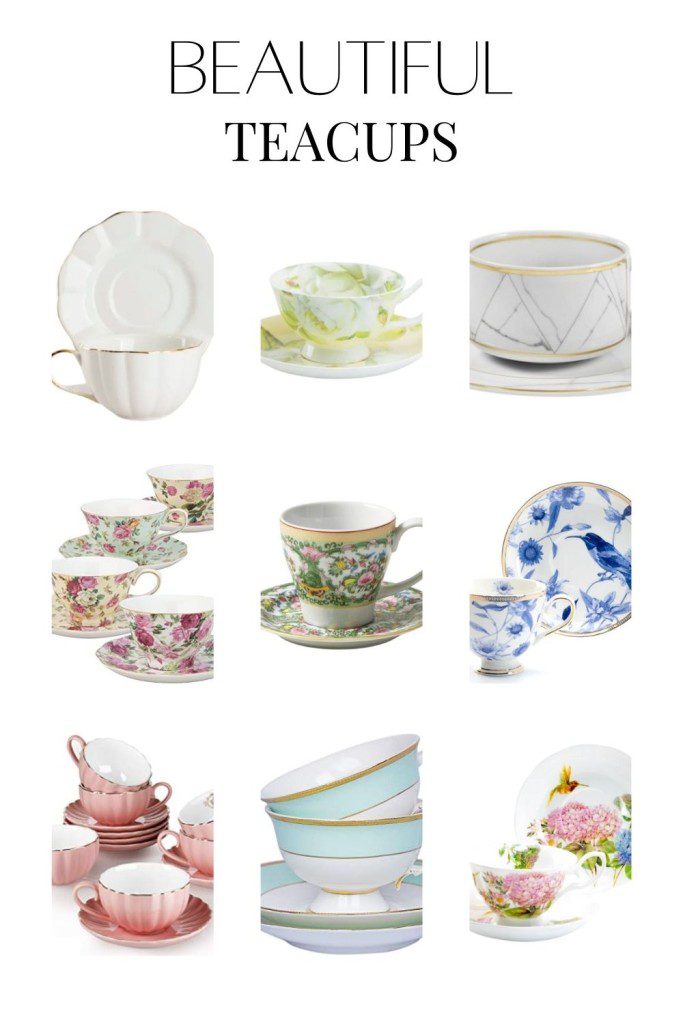 Do you love tea? If yes, let's look at this collection of Beautiful Teacups to find elegant, vintage, modern, and more choices for you.
Whether you're a collector of teacups or a daily drinker of tea, there is something here for everyone.
My Favorite Things – Easy Summer Drinks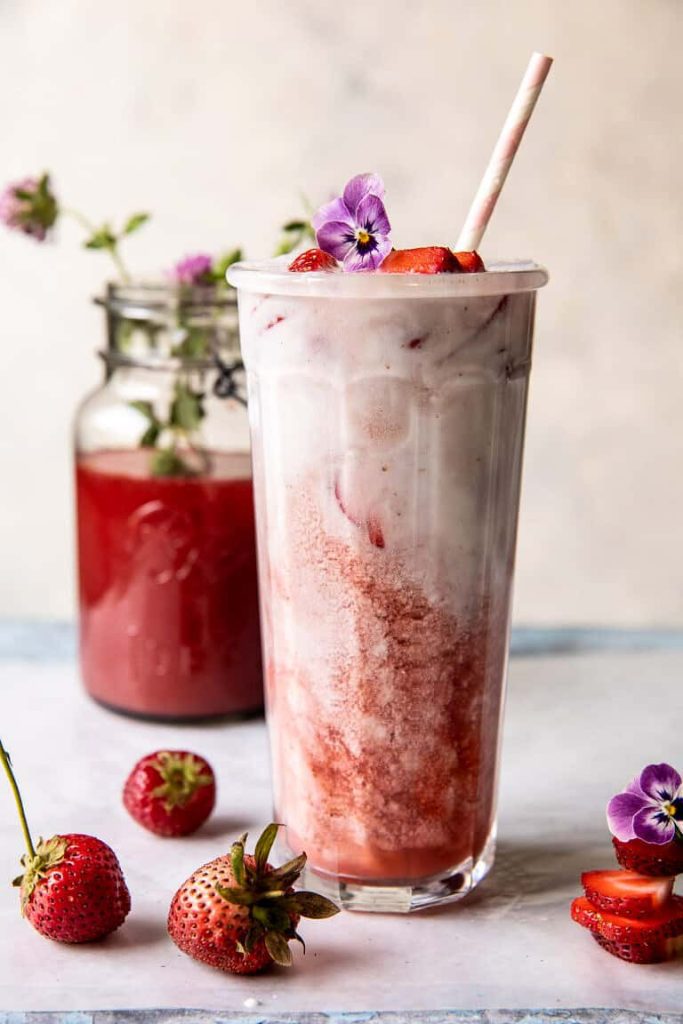 Stay cool this summer with a strawberry pink drink created by Tieghan! Any drink with fresh fruit is a delicious choice, so check out this recipe to stay refreshed during the hot days.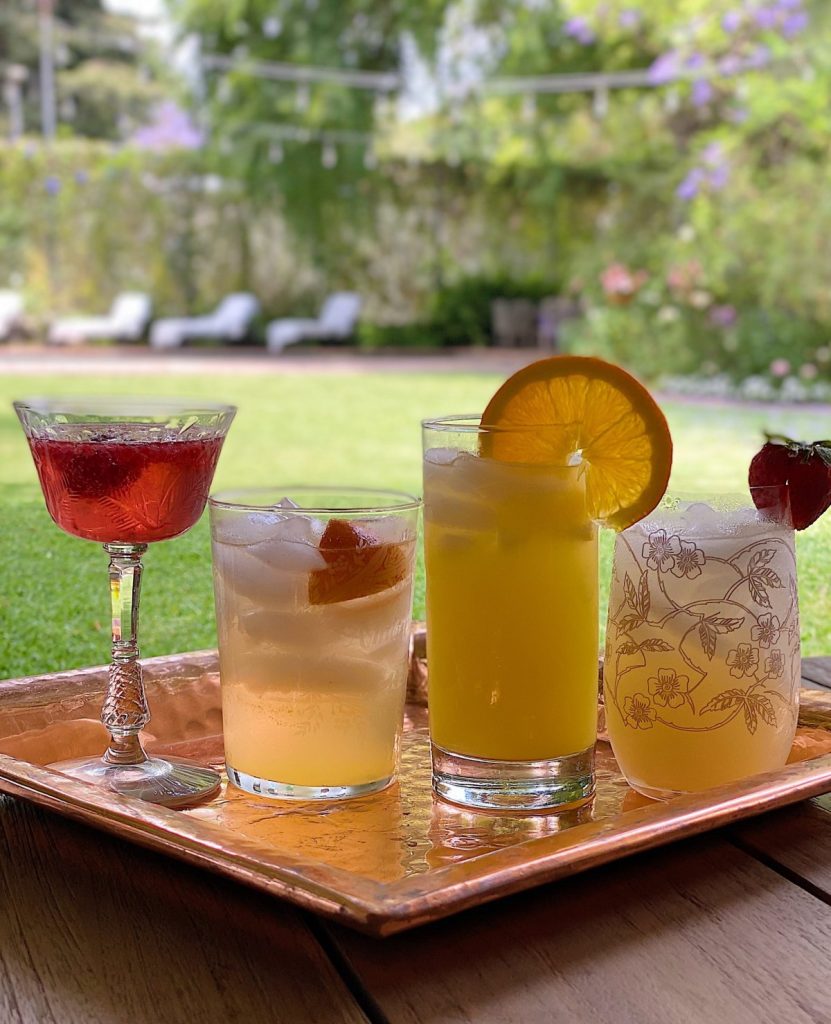 Refreshing Cocktails in Summer Colors
It's time to enjoy a sip or two of these refreshing cocktails made by Leslie! Here you will learn how to create fun, seasonal drinks that come in summer colors for the new season.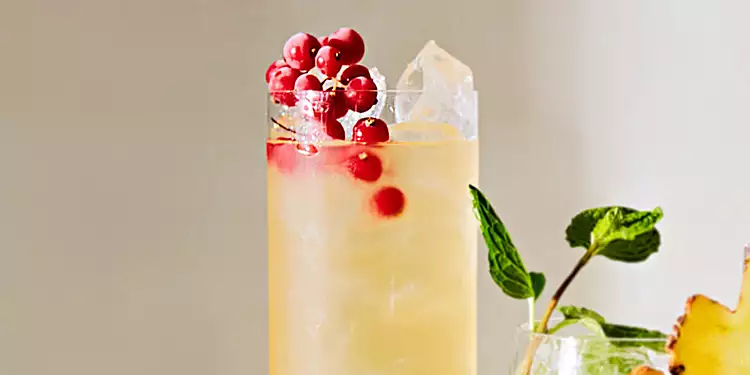 Iced Passion-Fruit Green Tea Recipe
Here is a relaxing refreshment made by Martha Stewart for summertime! You can never go wrong with a recipe like this so yes, it's definitely worth taking a look at.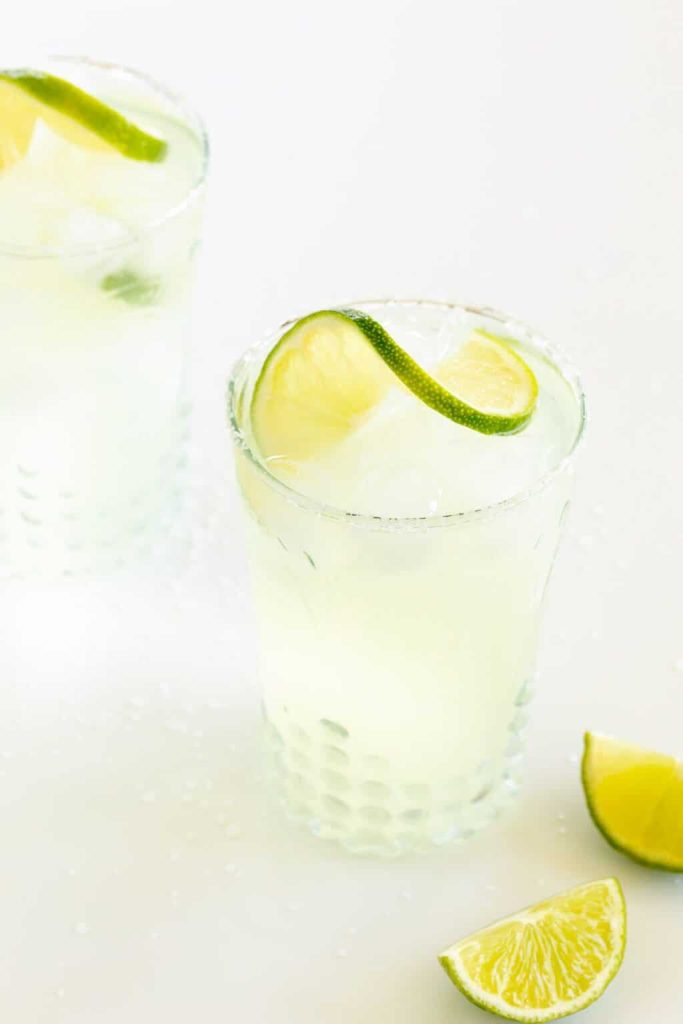 The Best Homemade Margarita Recipe
Here's a drink recipe by Julie to make this summer the best one yet. Learn how to whip up a margarita today with the best recipe!
Join Jen and learn how to make 20 summer drinks that will keep you cool and collected during the warm weather! You never know, these beverages could become your new favorites.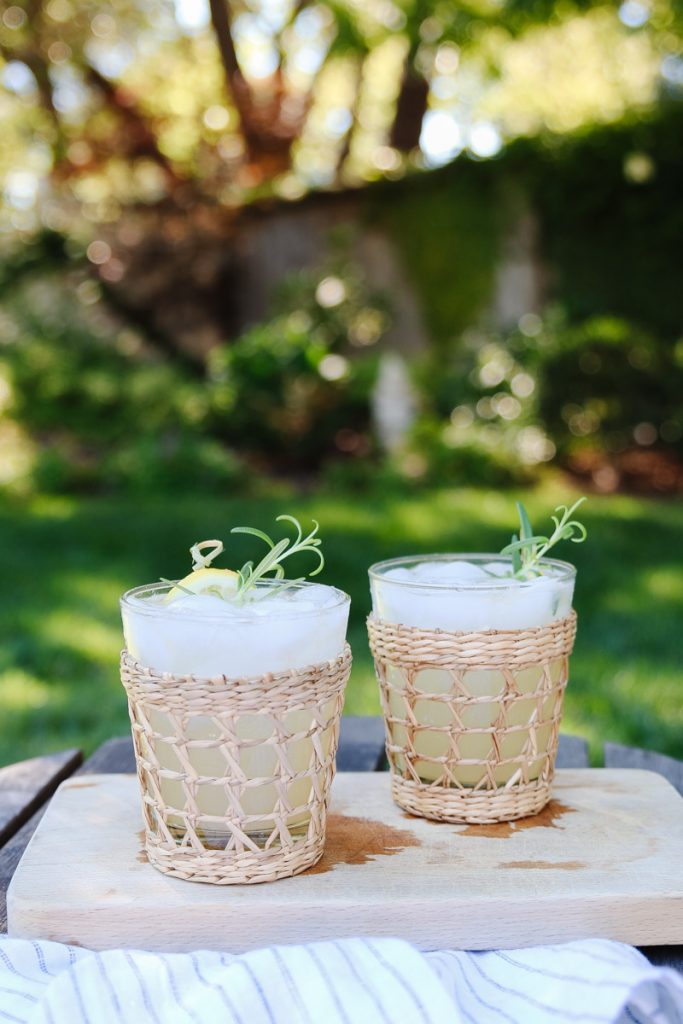 Make one of my favorite easy summer drinks with Ashley! There is nothing better than a simple, delicious drink to enjoy on a nice day.
What's Trending on the Blog
The Best Blueberry Buckle Cake Recipe
This dessert seriously is The Best Blueberry Buckle Cake Recipe, and I recently added a yummy icing which I'm so happy I made this change.
If you need something sweet to go with your coffee or tea, this is the best little treat.
How to Design an Easy Outdoor Summer Table
An Easy Outdoor Summer Table is my favorite kind of table to style. In this post are nine helpful tips on how to create a beautiful outdoor tablescape.
This table set up rather quickly. I believe that if you have a few elements, then you can create this dreamy and bohemian outdoor table too.
This week, on the blog, it's been all about a flower called a peony. So, let's talk even more about Beautiful Peonies and how you can create a craft, DIY, or even a recipe with them.
Today, I am sharing tips, ideas, and inspiration on incorporating peonies in your home for the spring and summer season ahead.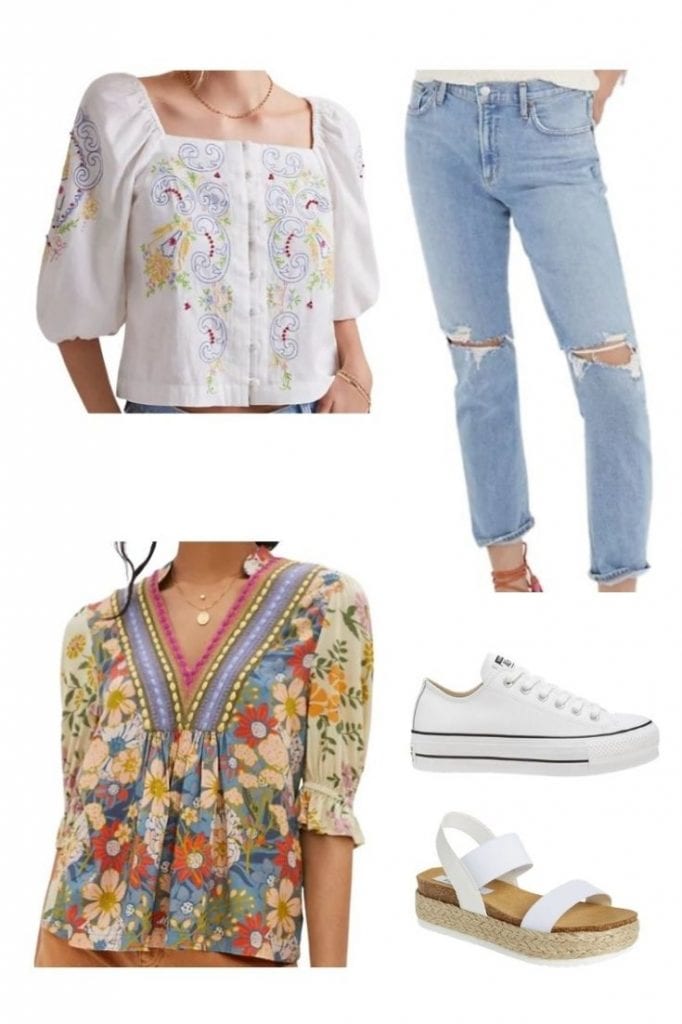 Summer is coming, and it's time for a new wardrobe. Here I have listed 7 Cute and Casual Summer Outfits.
From shoes to women's clothing to accessories, this is where you can find some summer outfits for women!
This Week's Tip – Flowers
When arranging and buying flowers, always choose a flower that has a beautiful fragrance.
Some flowers that have beautiful scents are homegrown roses, lilies, gardenias, lilacs, peonies, freesia, lavender, tuberose, and hyacinths.
Add a pretty fragrance that elevates a bouquet beyond just stunning flowers.
My Latest Obsession – Glass Pitcher
I'm obsessed with glass pitchers. Whenever I shop at a home store, I'm always looking for a glass pitcher.
I recently found a round glass one at a thrift shop, and I love it. It reminds me of the KoolAid pitcher with the face on the front! I recently found a pink version that is exactly like the clear glass one.
So, now I'm all set for summer drinks and dining.
---
Cheers to the weekend,
I can't believe it's already summertime! Even though I'm looking forward to our vacations, reunions with family and more, I secretly can't wait to just relax outside with a summer drink in hand.
Do you have plans for this summer? Feel free to share down below, I always love hearing from you.
In the meantime, let's look at this collection of easy summer drinks to try a new beverage.
Stay tuned for more summer content my friends! Have a great weekend and cheers to summer!
Much love,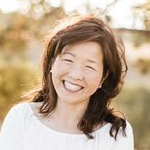 Latest posts by Janine Waite
(see all)