Who doesn't love a Simple Punch Recipe for Mother's Day? Well, I thought I would share a sweet and delicious fruit drink that my husband made when we first got married. I love that it is good either with or without alcohol, it is up to you which version you prefer.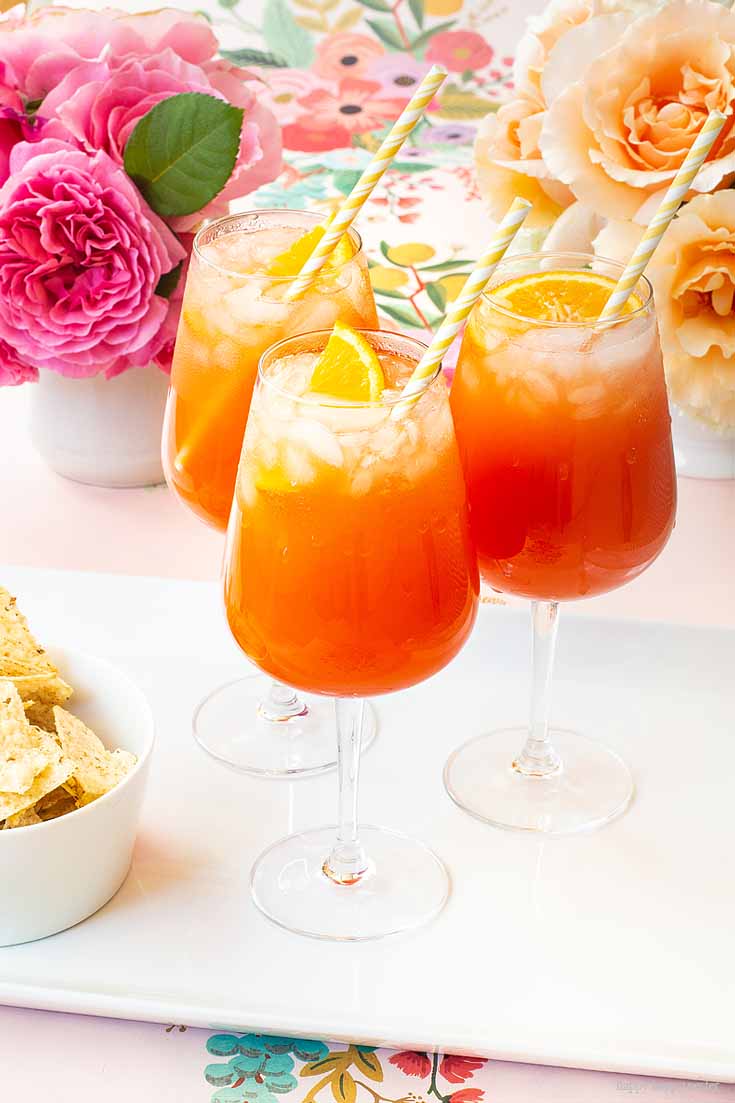 But first off I need to ask you, are you planning anything special for Mother's Day? Well, we are going to visit my mom who just happens to be also celebrating her 95th birthday on May 12th! I'm super excited that her birthday this year lands on the same day as Mother's Day! So, it is a double celebration day!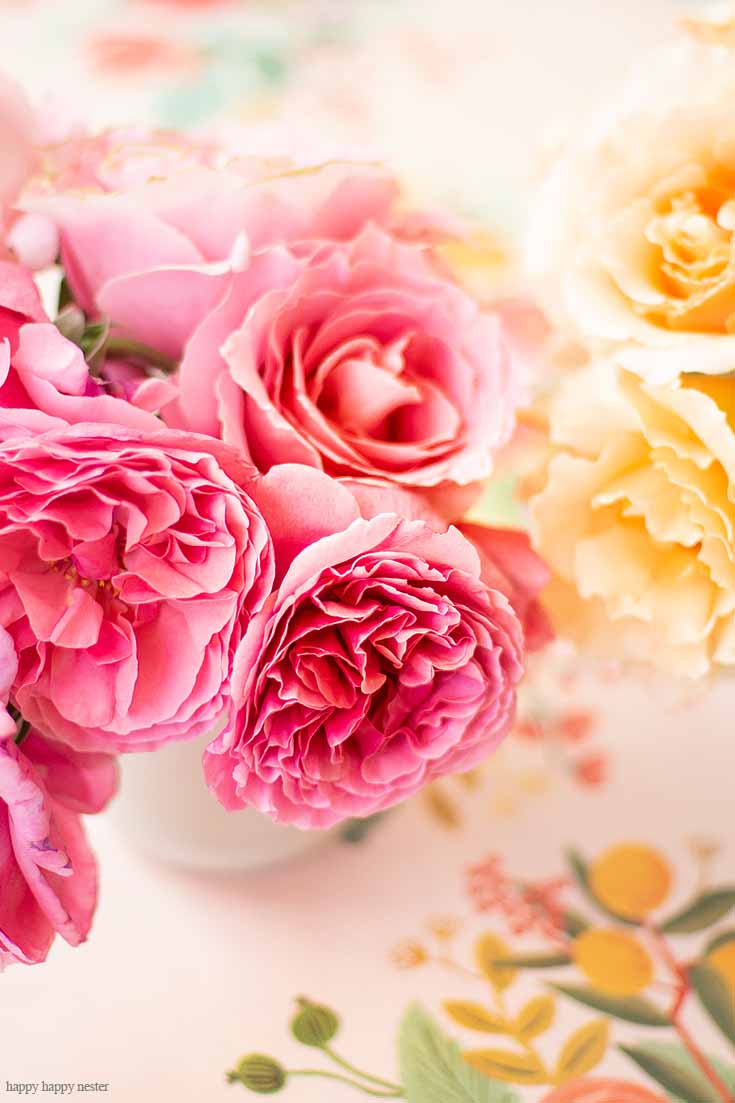 So, in addition to my simple punch recipe for Mother's Day, I am including eight of my friend's yummy dishes We are all sharing our Mother's Day brunch recipes. I added a few more of my desserts to round the total count of 11 brunch recipes.
Let's start off with the drinks.
Here is my simple punch recipe for Mother's Day. So, by the way, the whole recipe only has three to four ingredients and one more if you count crushed ice. Oh yeah, and we can't forget to include the cute pink umbrella. Make sure to scroll down for the actual simple punch recipe for Mother's Day.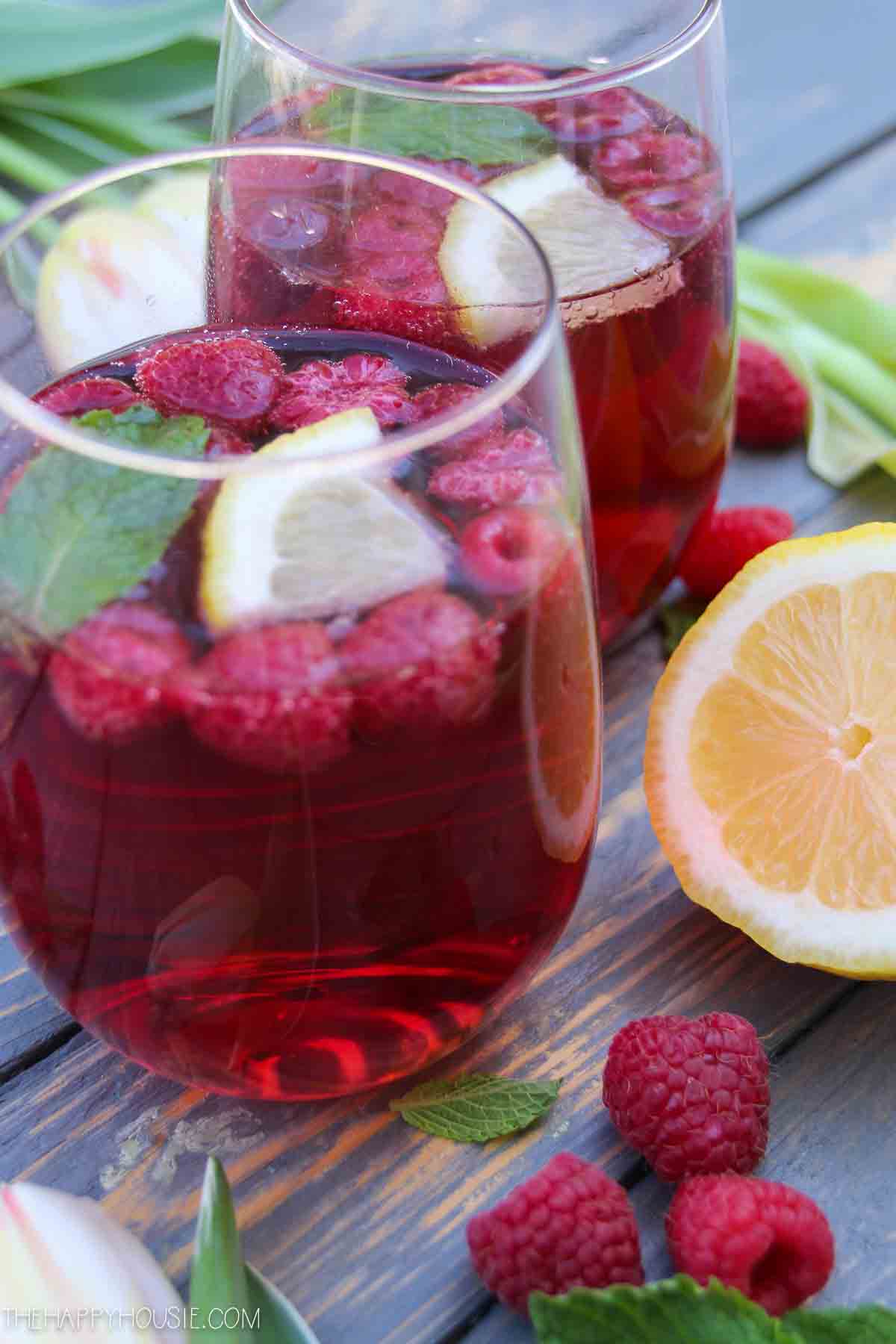 Krista | The Happy Housie
I'm so loving all these wonderful looking drinks. Krista's Raspberry Mimosa Recipe looks so delish.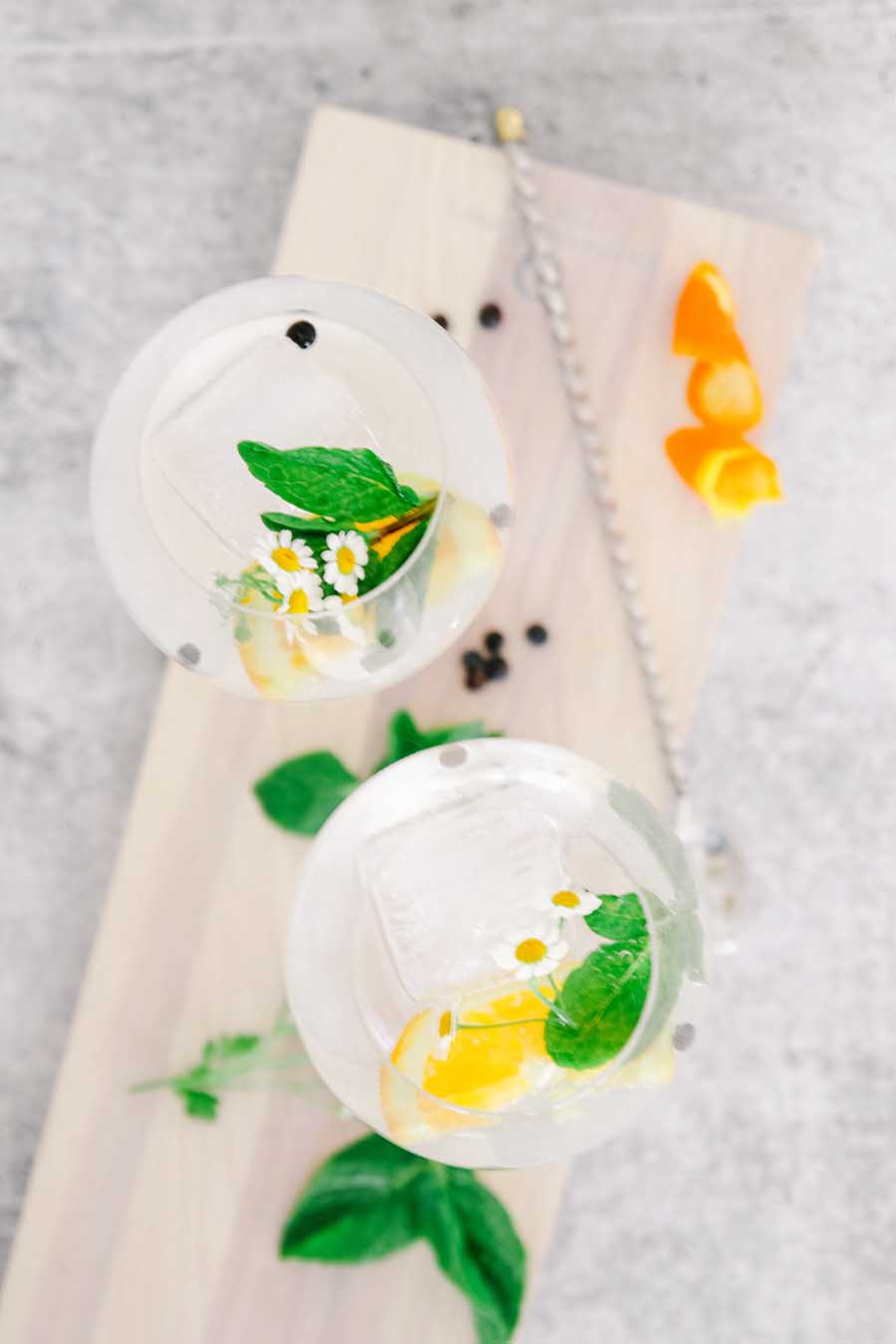 Ashley | Modern Glam
This fresh Spanish Gin and Tonics cocktail looks so yummy and thirst quenching. Love the little sprig of mint and chamomile flowers.
Next, let's mosey on over to the main course.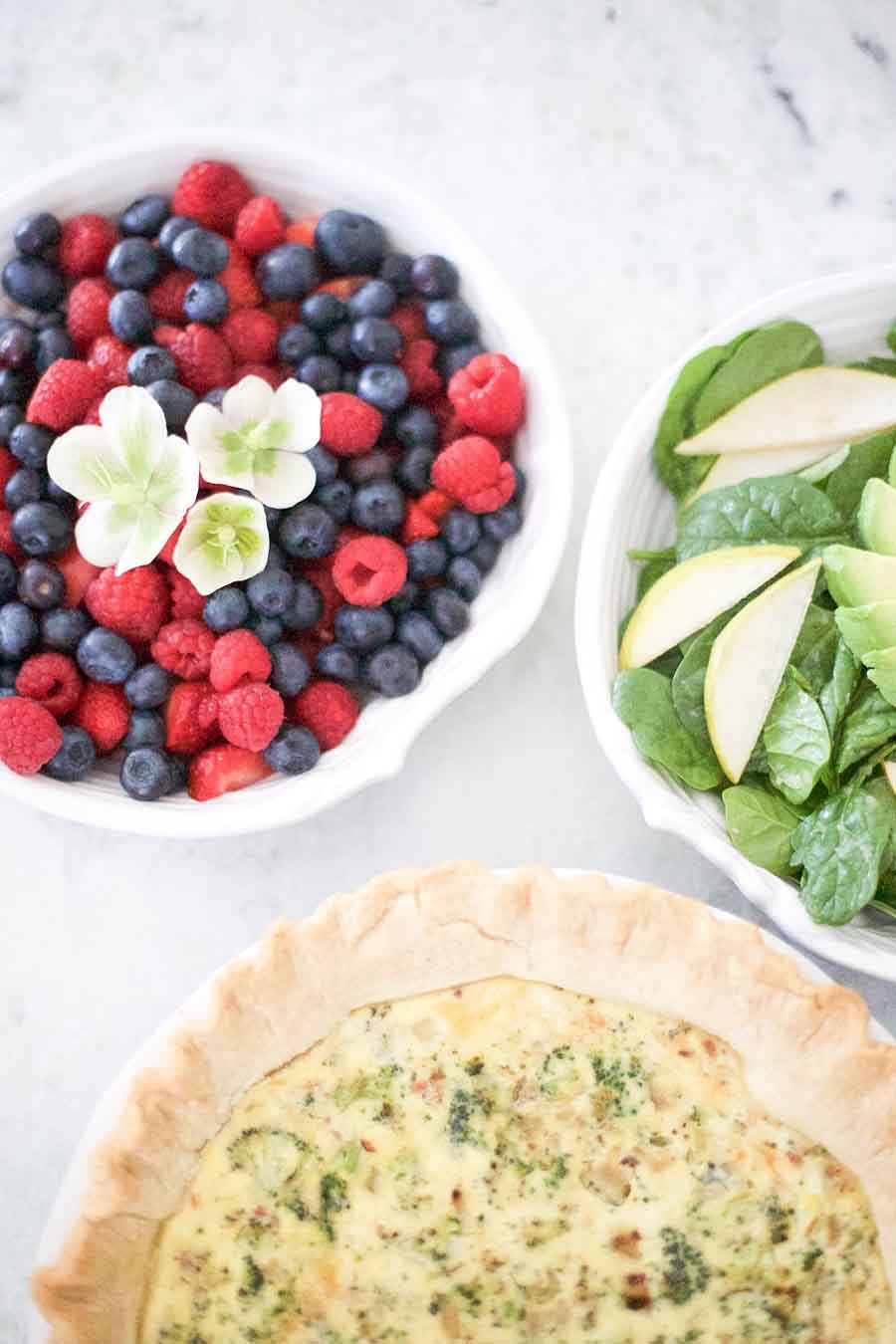 Doreen | Doreen Corrigan
Doreen's Mother's Day Brunch Menu looks so scrumptious. I always love quiche and green salad, especially in the springtime.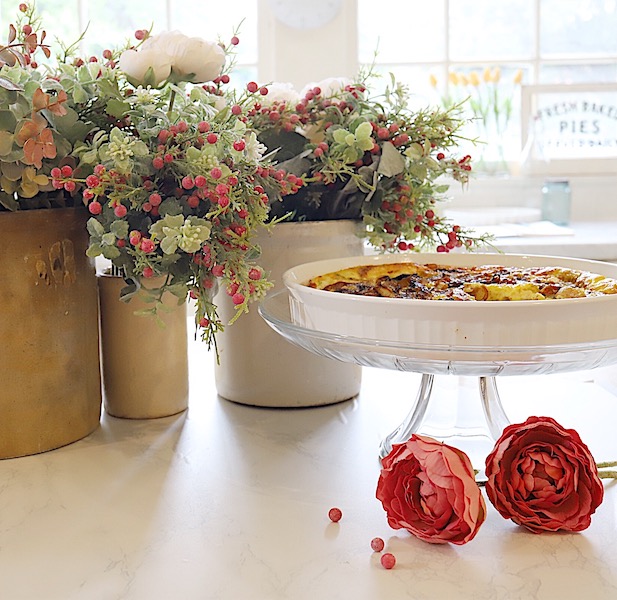 Leslie | My 100 Year Old Home
My dear friend Leslie's Mother's Day Brunch Ideas includes this yummy frittata with sugar bacon. Holy moly I think just the thought of sugar bacon causes me to drool.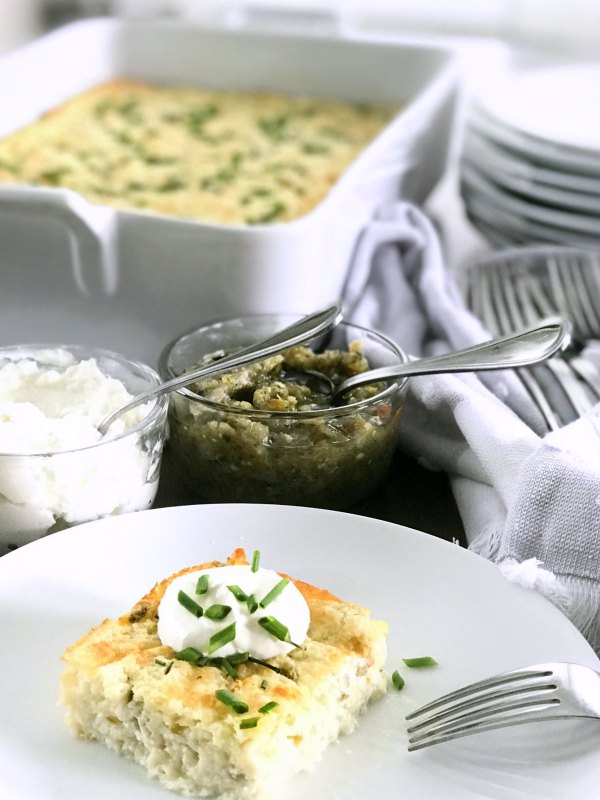 Tauni | Tauni Everett
Ok, chili and eggs are the perfect combinations in Tauni's Hatch Chili Egg Bake Breakfast This looks like the perfect hearty dish for a Mother's Day Brunch.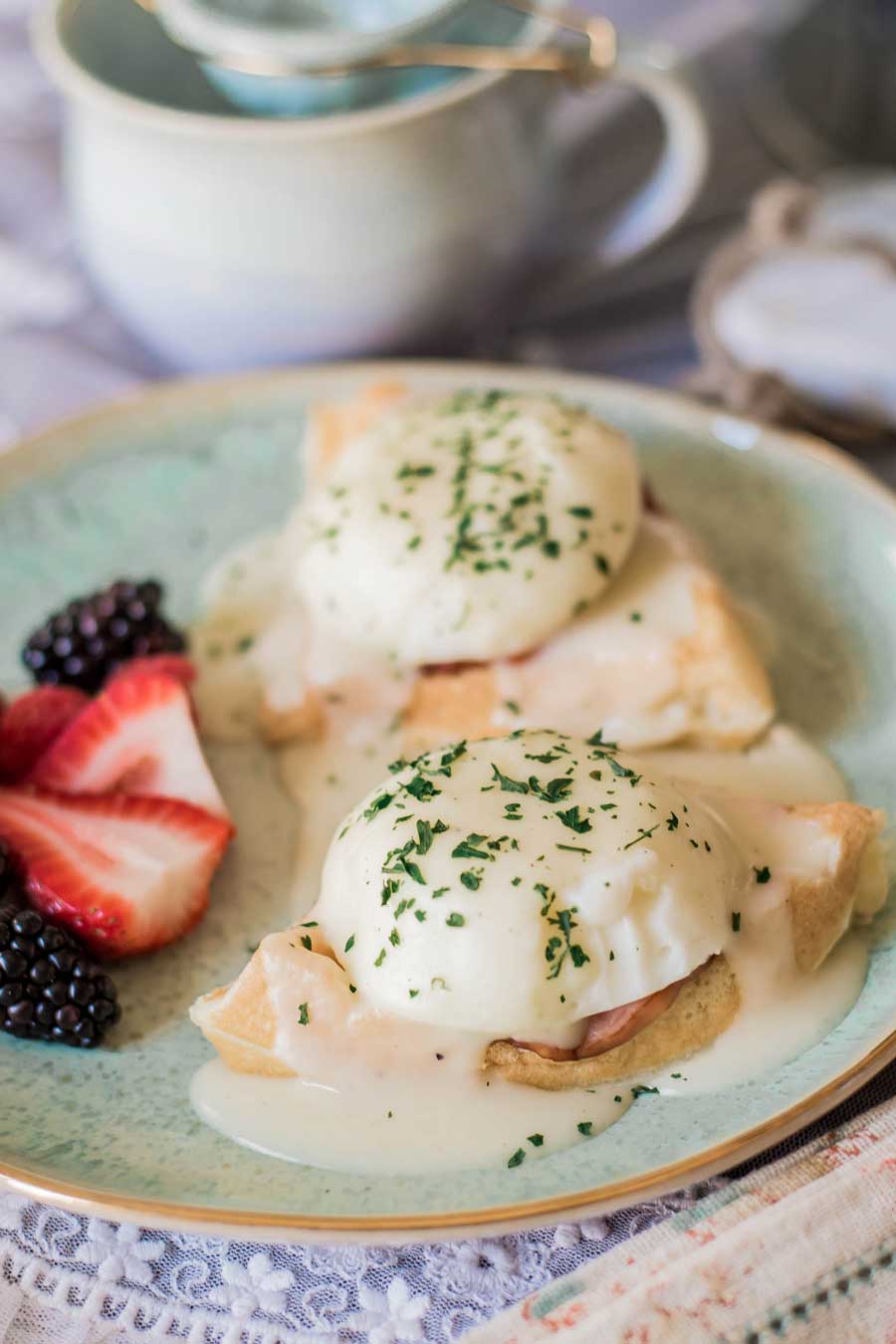 Christina | The DIY Mommy
I've always wanted to make these Easy Waffles Eggs Benedict Brunch Idea And oh my, Christina adds a delicious waffle in her recipe!
Anyone up for desserts and bread?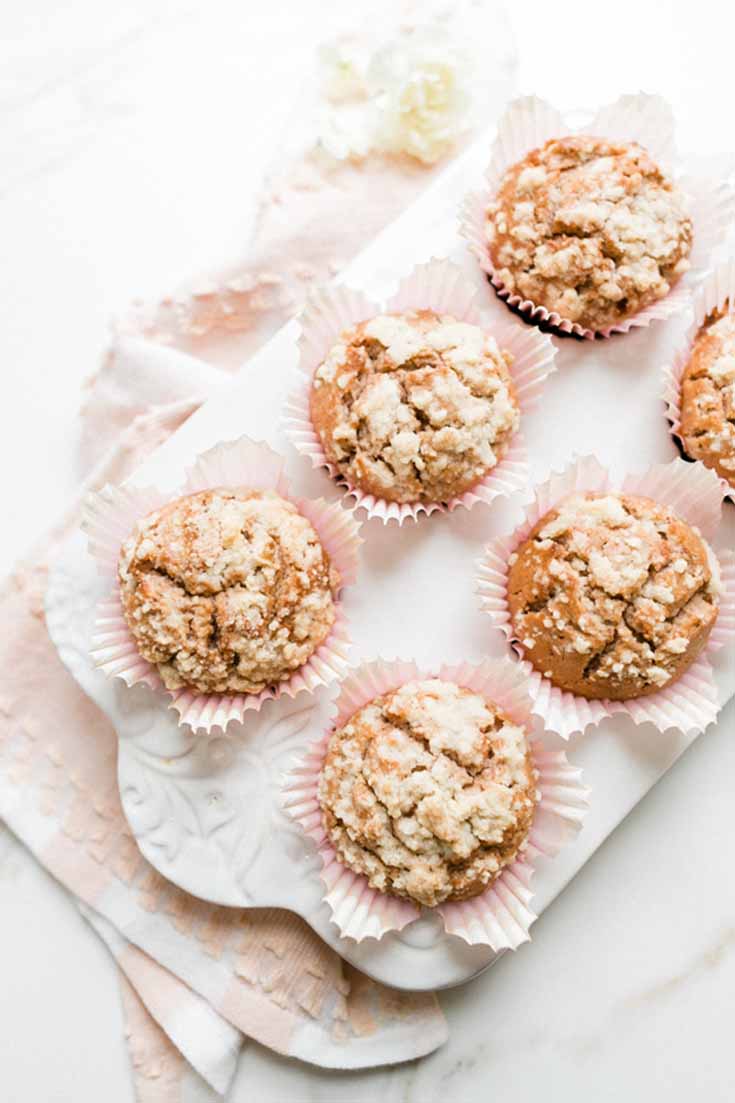 Jackie | Finding Lovely
Don't Jackie's Strawberry Lemon Crumble Muffins look incredibly yummy? I would be so tempted to only eat the top layer of crumble and my family would wonder who did this!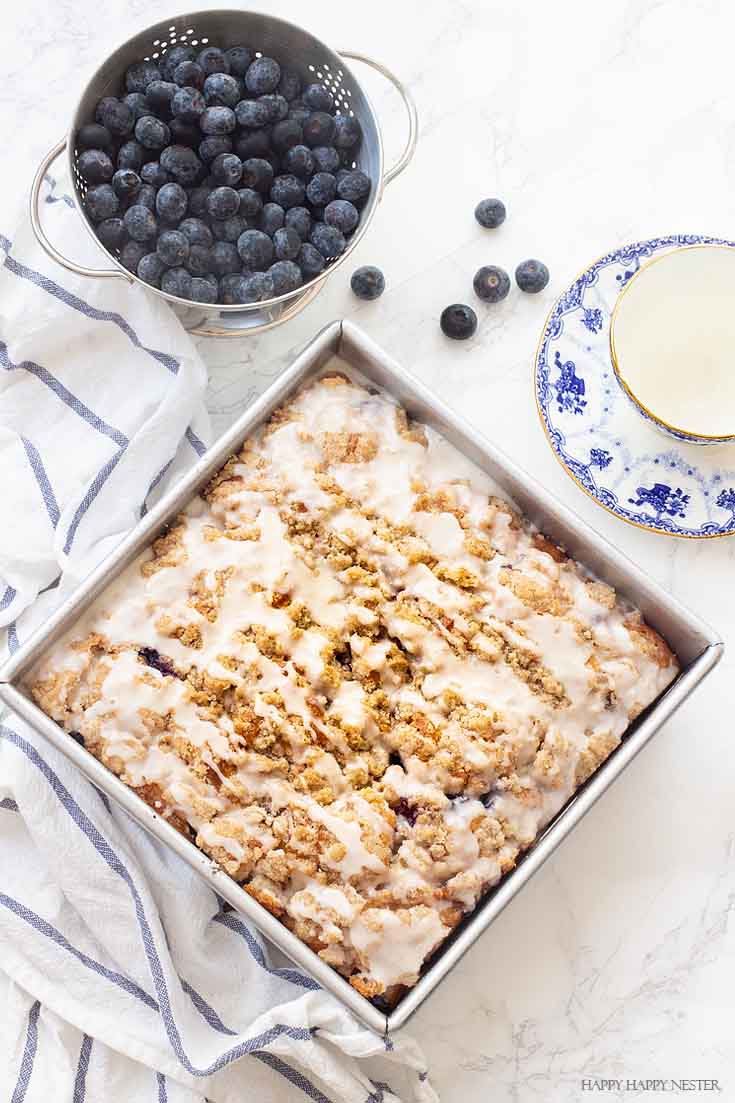 I just posted this Better Than Martha's, Blueberry Buckle. Yes, that is what my husband calls this recipe since Martha's Stewart's recipe was a huge flop when I baked it!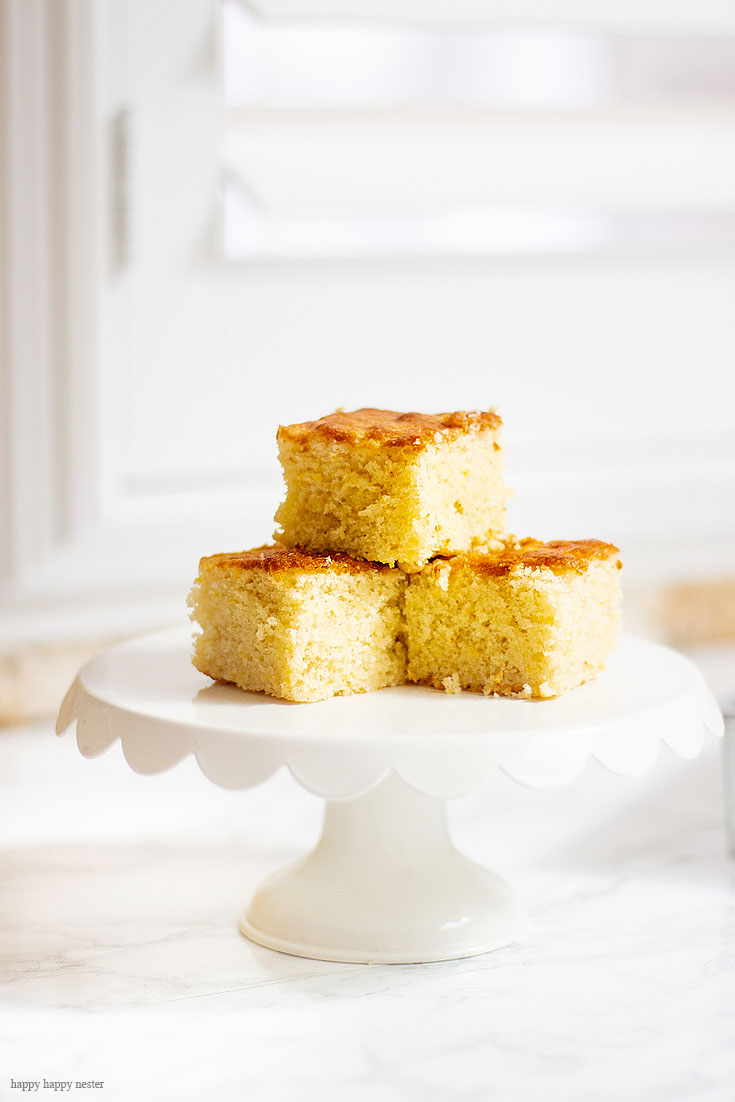 This special cornbread recipe is good for brunch, dinner, dessert or snack. We nibble on it all day long when I have it around the house!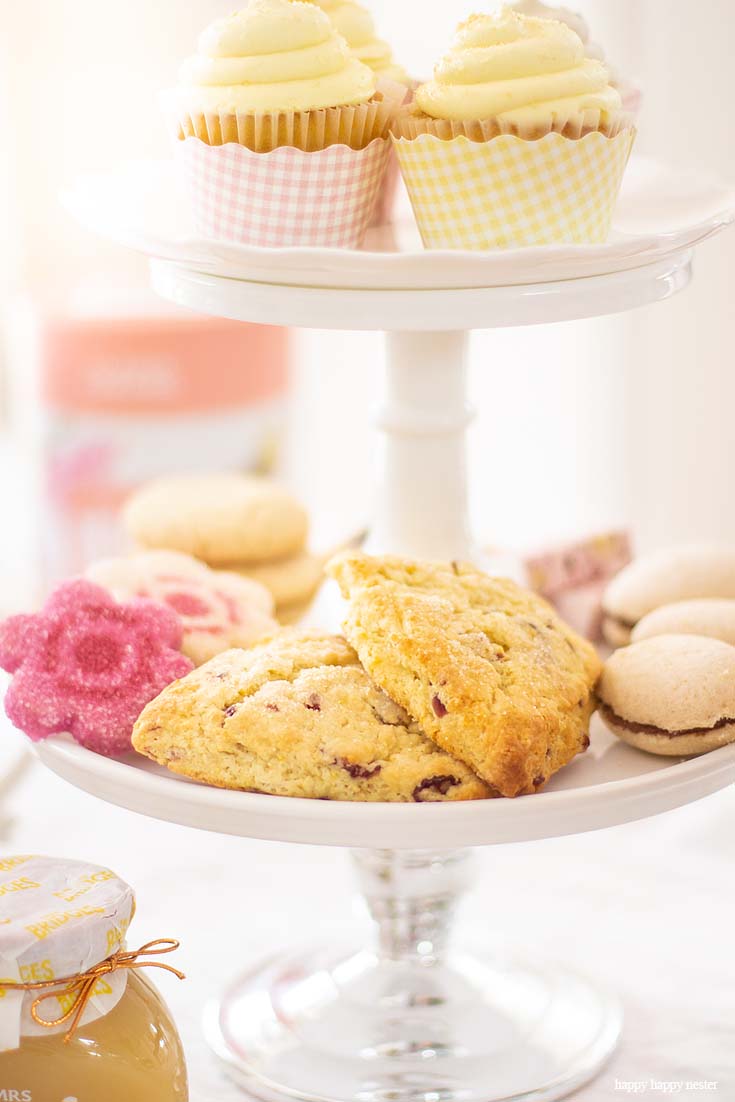 And finally, this fresh orange scone recipe is my version of Joanna Gaines, Magnolia Table's Cookbook. It definitely is a keeper and such a perfect recipe.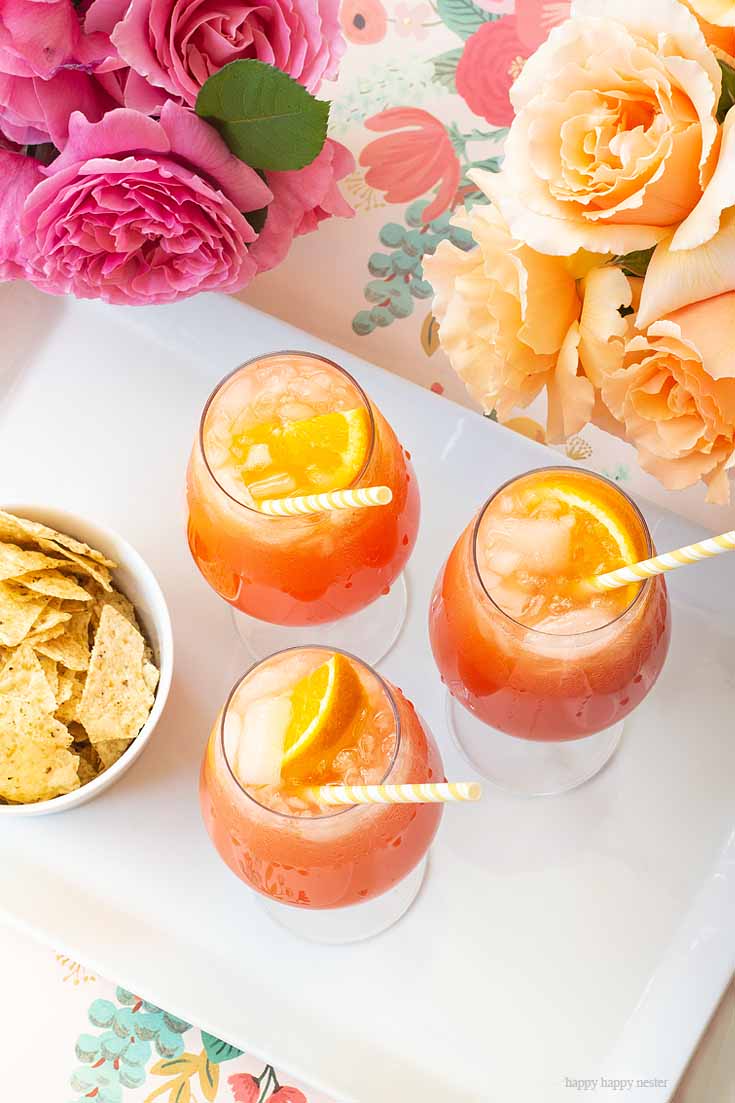 A simple punch recipe for Mother's Day
Just a little note, that if you want to make this drink sweeter than add more grenadine. If you love pineapple feel free to increase how much you put in yours. This is a recipe that begs to be altered to your taste buds. Also, add rum to it since my husband says that is what makes it so yummy. Since I don't have the enzyme to breakdown alcohol I actually go with non-alcoholic mocktails.
Planter's Punch Cocktail
This wonderful simple punch recipe for Mother's Day is good all year round. This an easy recipe and only requires a few ingredients a few minutes to make. Add rum or make it an alcohol-free drink. I believe this cocktail is called a Planter's Punch that is refreshing and yummy.
Ingredients
3

cups

orange juice

1

cup

pineapple juice

1/2

cup

grenadine

rum

add as much as you prefer

crushed ice

fill a glass full of crushed ice
Instructions
Place all ingredients in a glass pitcher.

Fill each glass to the brim with crushed ice.

Pour drink into glasses and add whatever fruit you may like to it.
Nutrition
Serving:
1
cup
|
Calories:
276
kcal
|
Carbohydrates:
68.5
g
|
Protein:
2
g
|
Fat:
0.6
g
|
Sodium:
3124
mg
|
Potassium:
604
mg
|
Calcium:
10
mg
|
Iron:
3.2
mg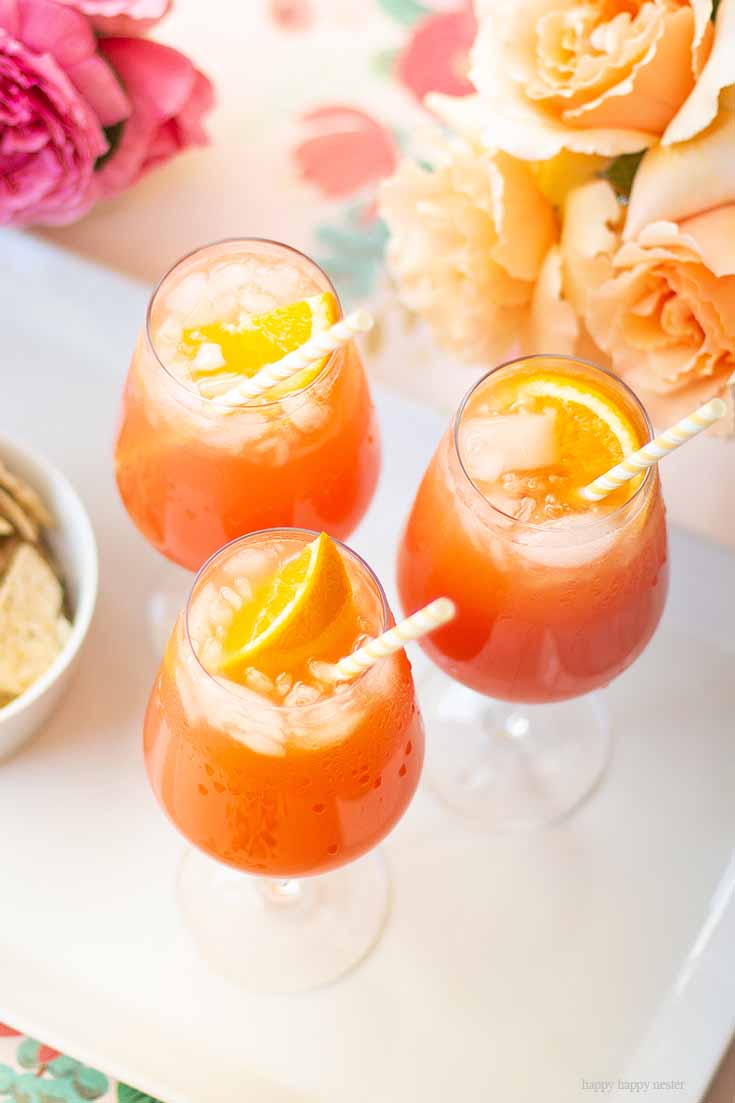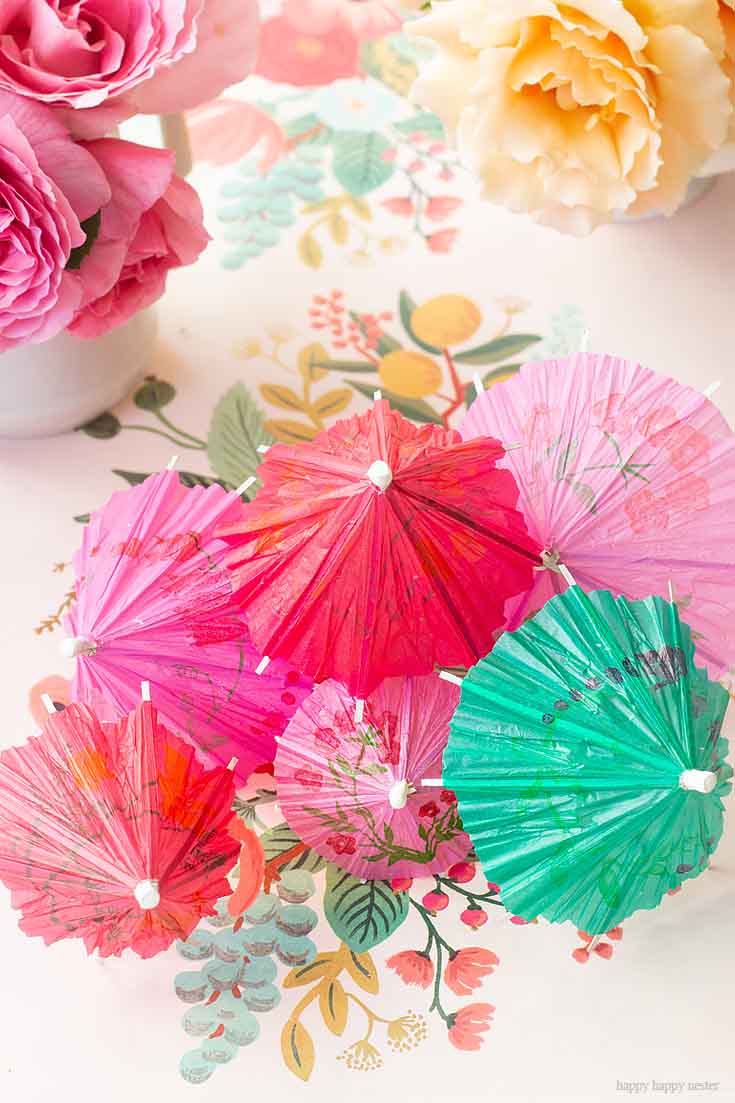 Ok a random image, I couldn't help myself. I had to include some of these fun drink umbrellas! I'm not sure why I love umbrellas so much, but someday I would love to cover a bedroom ceiling with colorful umbrellas.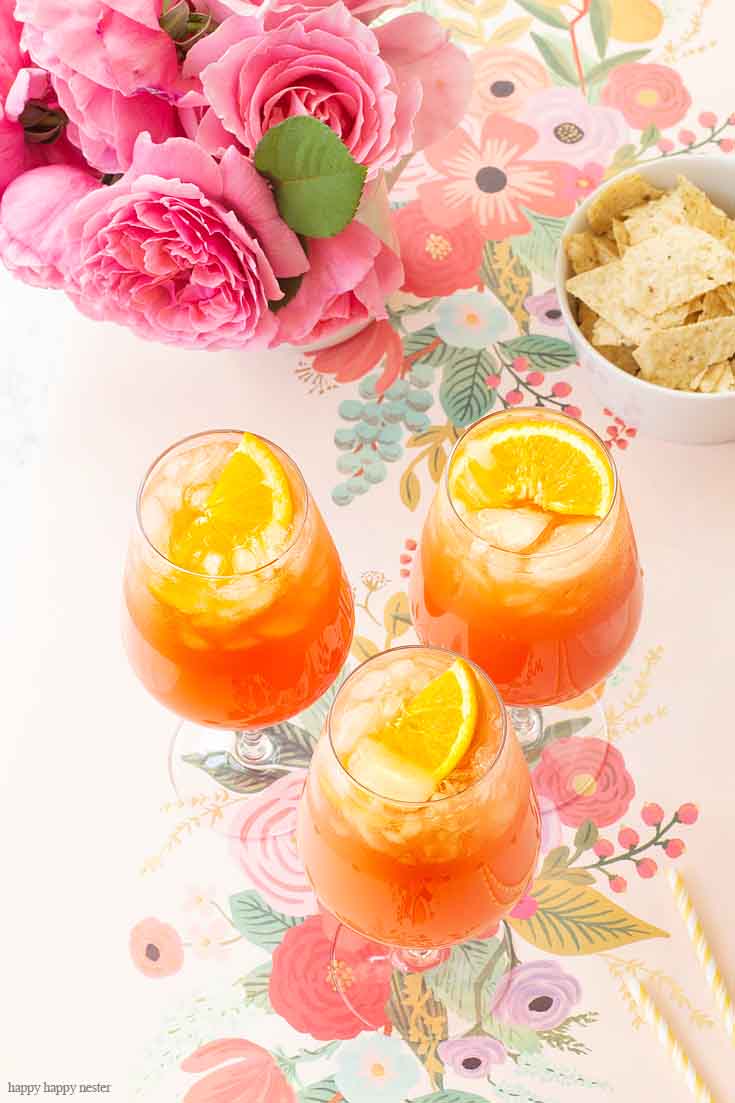 I had fun collecting all these great dishes and I hope you enjoyed this post. My simple punch recipe for Mother's Day is such a refreshing treat any time of the year and not just for Mother's Day.
Have a wonderful May 12th and don't forget to make it special for any woman in your life.
Cheers,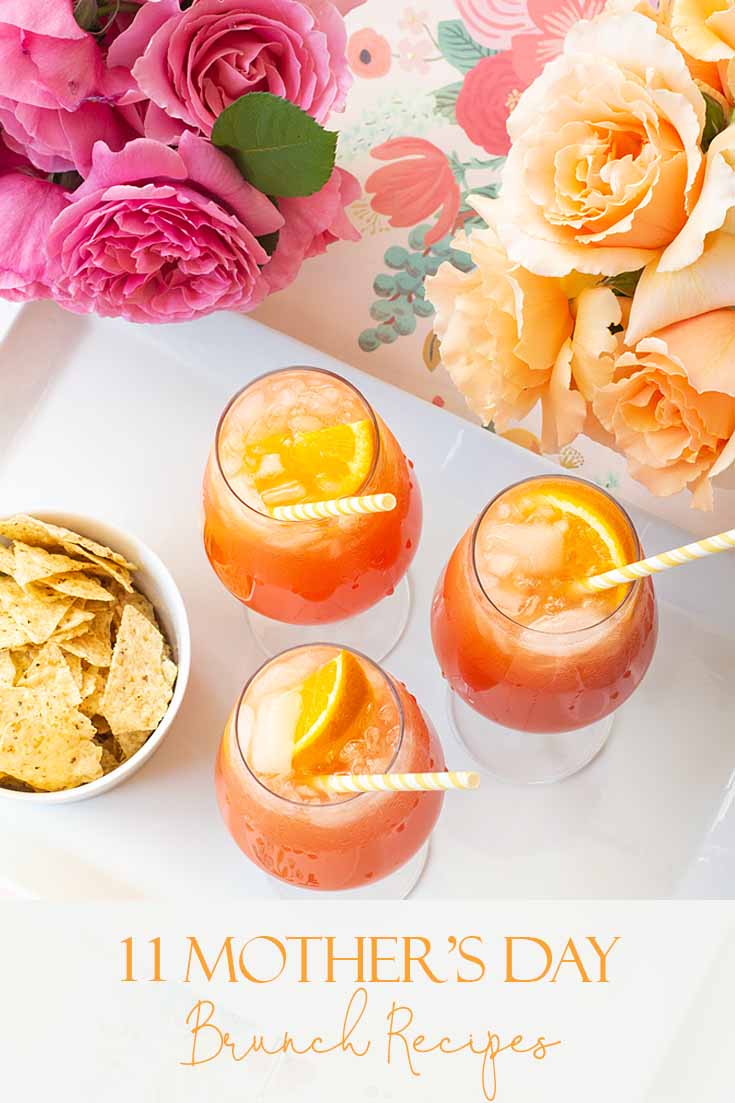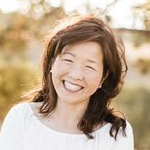 Latest posts by Janine Waite
(see all)