An Easy Outdoor Summer Table is my favorite kind of table to style. In this post are nine helpful tips on how to create a beautiful outdoor tablescape.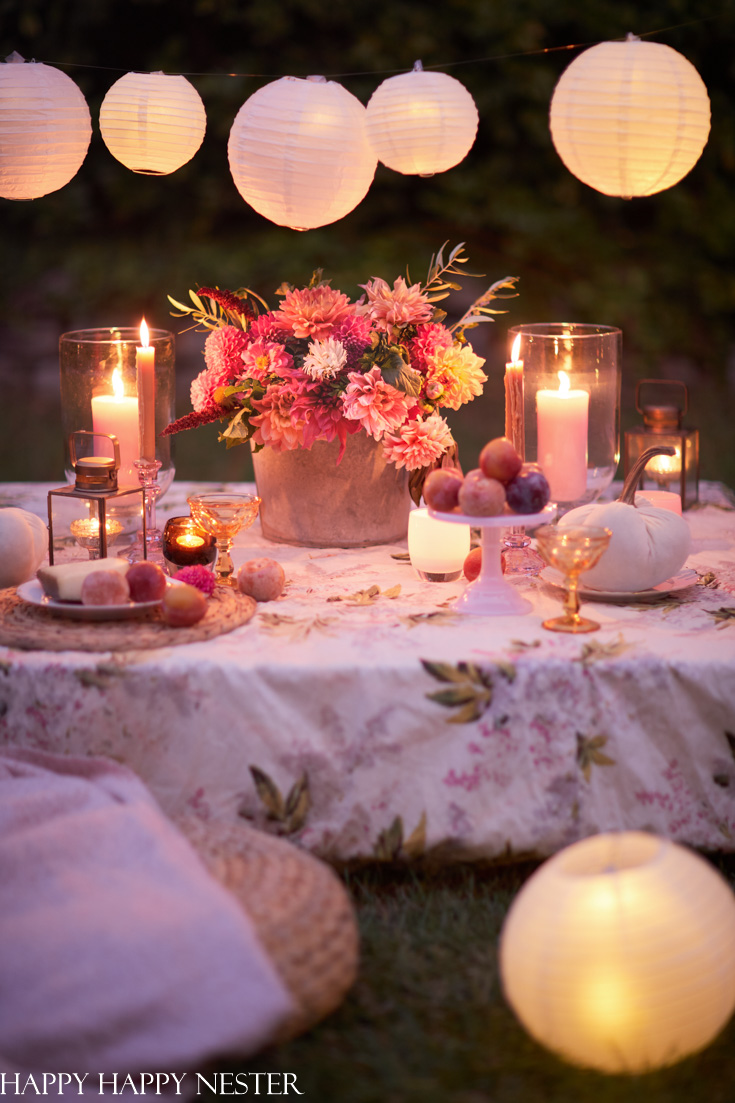 This table set up rather quickly. I believe that if you have a few elements, then you can create this dreamy and bohemian outdoor table too.
This summer was a doozy with all that is going on with the pandemic.
We have been social distancing, and so we haven't had friends over for outdoor dinners out on our patio.
But surprisingly, food and dinners are the highlights of our day. One day, my son mentioned that he wanted to create an authentic 7-course French dinner. Well, we figured out that if we each made a couple of dishes, then we could pull this off. The French duck and lemon sorbet and many other dishes were delicious and such amazing treats.
My only regret is that we didn't photograph it. So, next time we will take photos the day before and then snap a few during the special dinner. My brother and I did capture a romantic outdoor table earlier this summer. The flowers you see pictured in the photo below are from my garden.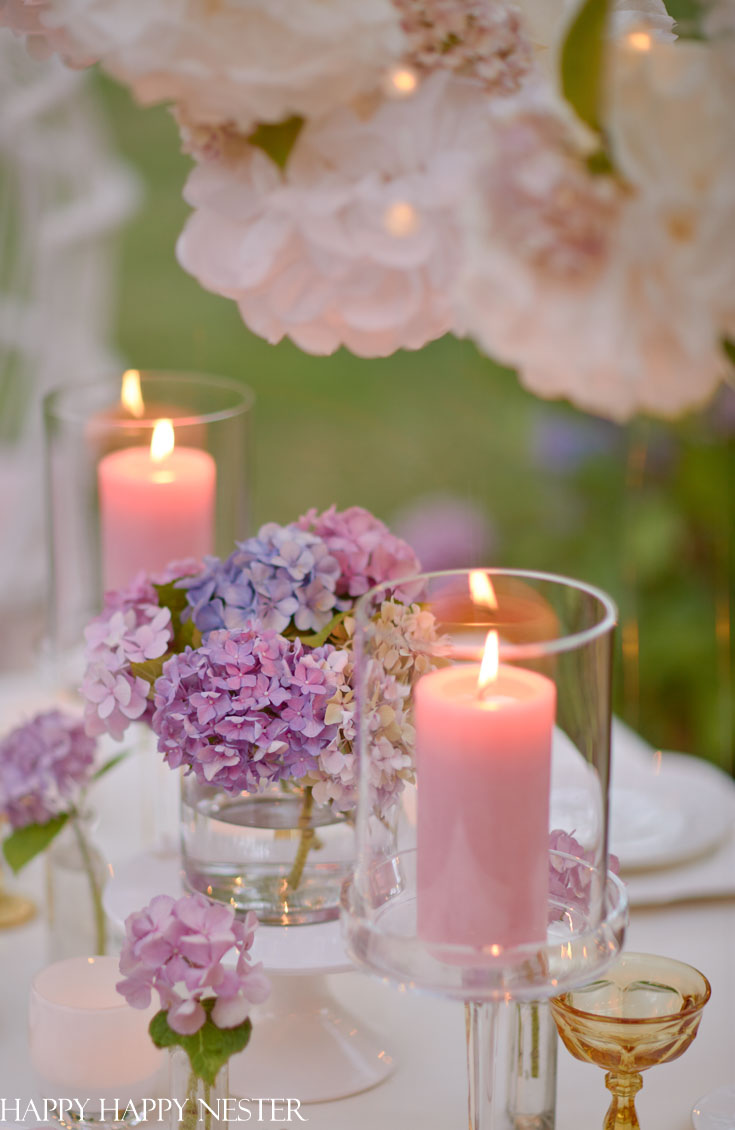 For this second table, I had bought some flowers for the tablescape, and then the wildfires of Northern California hit our area. The air quickly became too smokey, so we decided to postpone the shoot. Yup, we didn't want to get some lung ailment from heavy, awful smelling smoke.
After about two weeks, the smoke cleared a bit, or maybe we got used to the bad air quality. Anywhoo, my brother and I decided to style and photograph this easy outdoor summer table.
I was super surprised how simple it was to style this table. The casual and a bohemian style is, by nature, a rustic and not too formal look. And probably that is what makes this easy to create.
Bottom line, things don't have to be perfect!
How to Set Up an Outdoor Summer Table
Here is how you build a romantic bohemian easy outdoor summer table.
Let's Create The Table
How to Build a Temporary Table
I just placed baskets (medium size and sturdy) of the same height down on four corners.
We placed a sheet of plywood on top of the baskets.
Seating
Use woven hassocks. I bought my round hassocks at Ikea.
Blankets
Rugs
Add big pillows. I love these big floor pillows for seats, and they come in a wide variety of colors.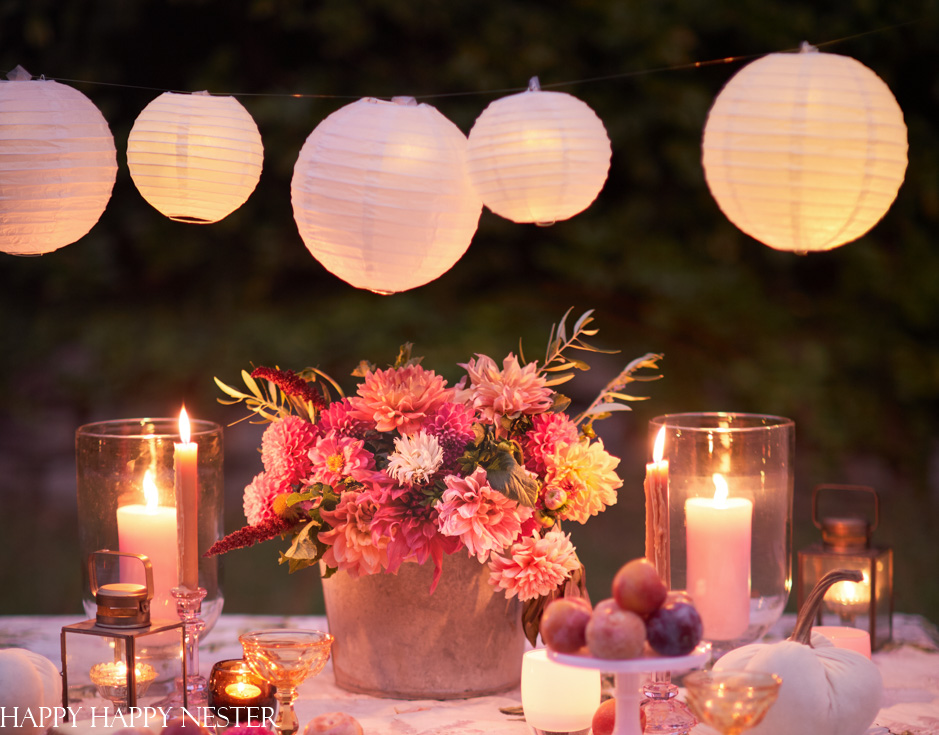 Romantic Outdoor Lighting
Add Paper Lanterns above the easy outdoor summer table.
Use ladders or a tree to hang a fishing line over the table. We used two wooden ladders that we attached the line to. To keep the lanterns in place, tape them to the fishing line.
Place LED Lights (yellow glowing lights) in the paper lanterns. The lanterns came with battery operated lights. Installing the plastic-covered was the most time-consuming part of styling this table. The batteries come wrapped in plastic that needs removing. A side note, we added three lights to every lantern.
Place candles
Summer Table Decor
Table Cloth
I used my vintage tablecloth over the wooden tabletop. If you need a tablecloth, I found a lovely Etsy shop that carries the prettiest tablecloths. The vintage fabric gives this easy outdoor summer table a rustic and boho style.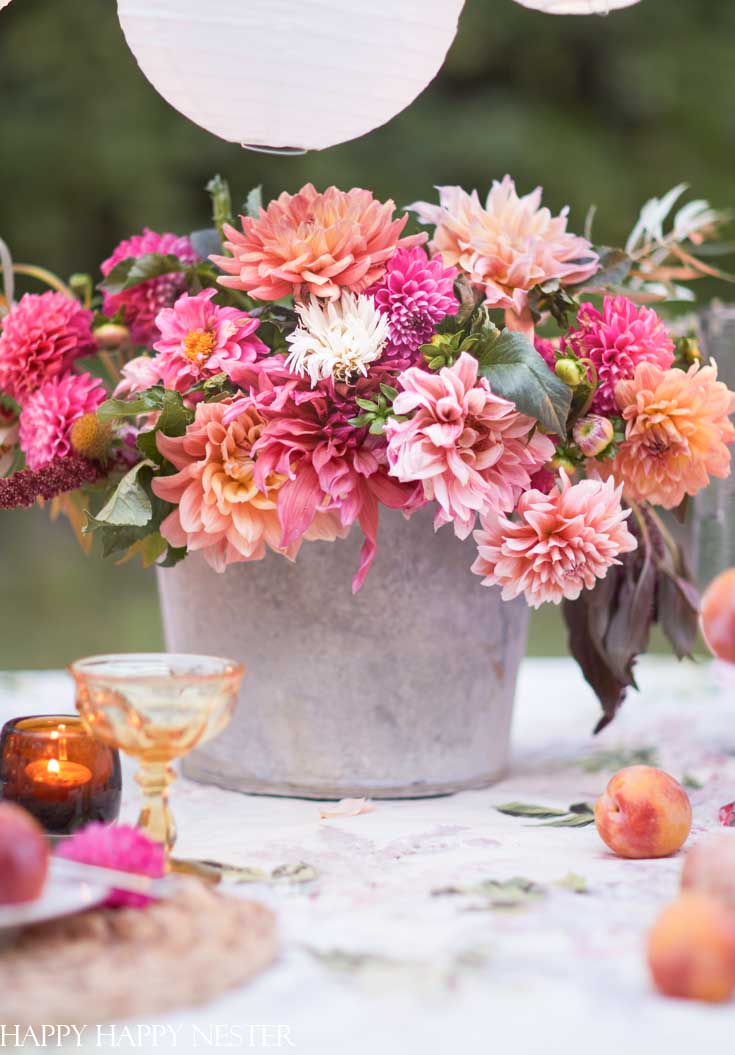 Vintage Flowers/Vase
Dahlias are very organic and old fashion. I created this simple floral arrangement with a bunch of pink and orange dahlias with a few sprigs of olive branches. Dahlias are dramatic by themselves, so don't overthink the flowers. They are the big centerpiece to the table with not much effort exerted on your part.
The rustic old pail is perfect for a boho look. I found mine at the Alameda Antique Faire, but you can buy one here. I also placed a glass container in the old bucket since it has holes and doesn't hold water.
Cakestands
Add cakestands to display food. I always love table decor at different heights, which adds interest. And if you want a timeless cakestand, I love my Mosser glass stands.
Placemats
Eclectic Collection of Dishes/Glasses
Use your vintage dishes or glasses for this outdoor summer table. Mix and match things to add interest and depth. I used my old French dishes and some amber glasses.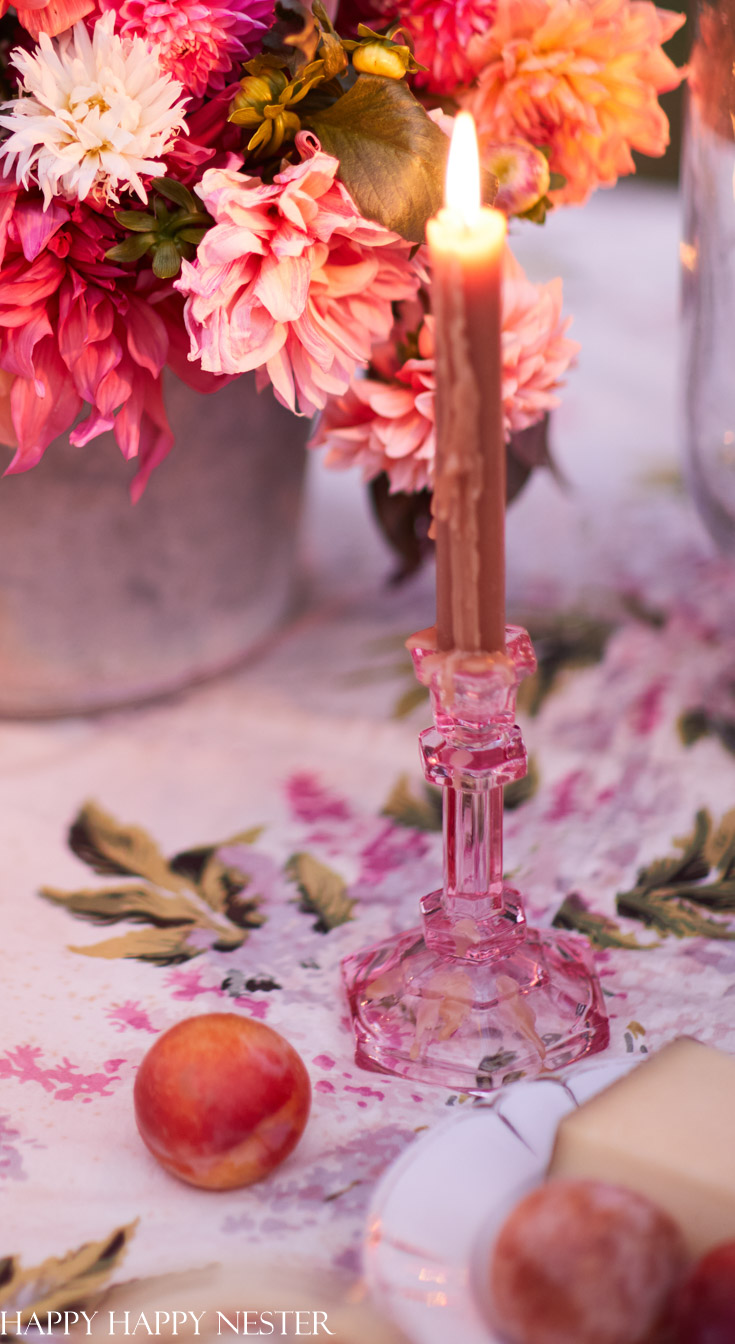 Candles
When adding candles to an outside table, I prefer enclosed candles. So, if you have votives or vases, place a small candle inside them, which will protect them from the wind. I did use a few candlesticks, but they always make me a bit nervous that they might catch things on fire. But on the flip side, the drippy wax is romantic and dramatic and adds a beautiful element to the whole rustic table.
I hope I have inspired you to create your easy outdoor summer table! Make sure to keep it simple and eclectic and maybe splurge on a pretty vintage tablecloth and a bouquet of flowers from your local farmer's market.
Happy Labor Day weekend. Stay safe and healthy!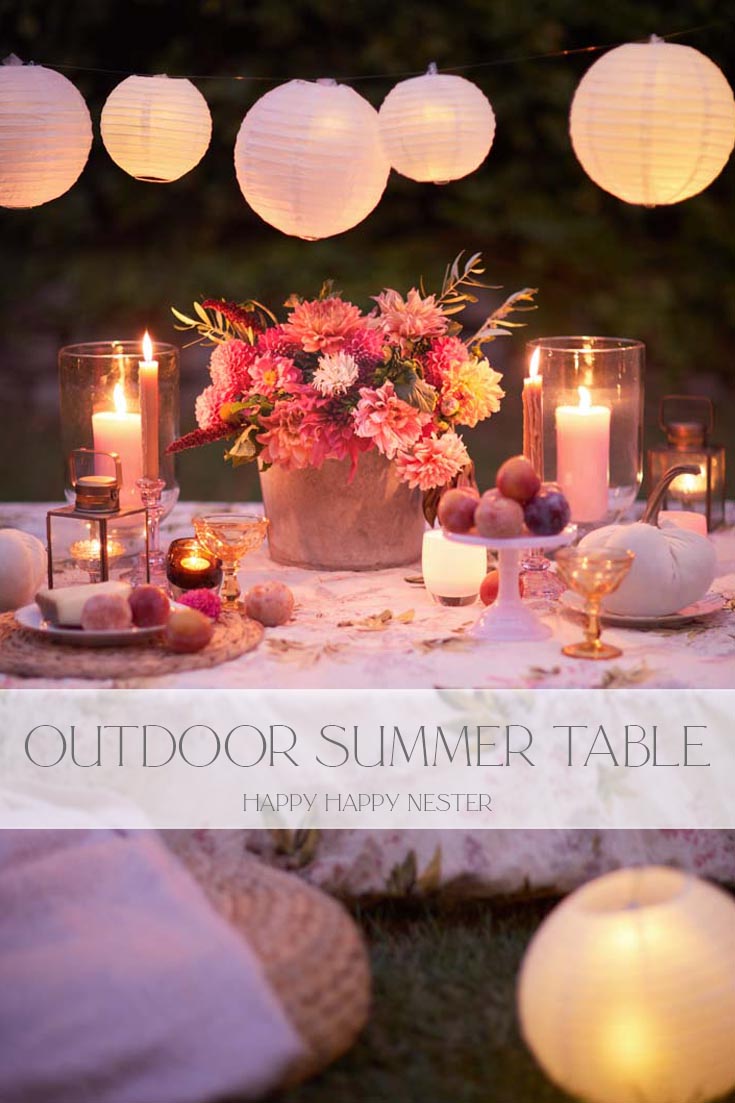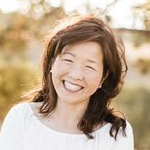 Latest posts by Janine Waite
(see all)