This week, on the blog, it's been all about a flower called a peony. So, let's talk even more about Beautiful Peonies and how you can create a craft, DIY, or even a recipe with them.
Today, I am sharing tips, ideas, and inspiration on incorporating peonies in your home for the spring and summer season ahead.
You might be wondering, what's so special about peonies? They're low-maintenance, long-lasting, and have a wonderful fragrance.
They're easily one of my favorite flowers in my home, whether it's an arrangement, tiny bouquet, or even on top of a seasonal cake.
When creating floral arrangements, I always have to include a few peonies when in the season because they add a positive, fun vibe to the bouquet.
Plus, they are so fun to decorate with! You can bake, craft, design, and arrange with these beautiful flowers.
That's what today is all about. Whether you're a crafter, designer, or baker, with these beautiful peonies, I am going to help inspire you to create your dream spring/summer look.
---
---
Saturday Chitchat with Janine – Volume 67
Happy Saturday!
Can you believe summer is almost here? I can't wait to be outside on our new patio and soaking up the sun by the pool. It's our one summer ritual that will never get old.
With the backyard remodel coming to a close, I've never been this excited to be outside in 90-degree weather, which is odd because sometimes I can't stand the Bay Area heat waves!
What are your plans for summer? When I'm not vacationing with family or chilling by the pool, I'm decorating my home with fresh flowers.
Yep, I am a crazy flower fan. And today, I am going to convince you to become one too. Let's accessorize our homes with beautiful peonies to wow all the friends and family coming to visit.
---
---
Personal Note from Janine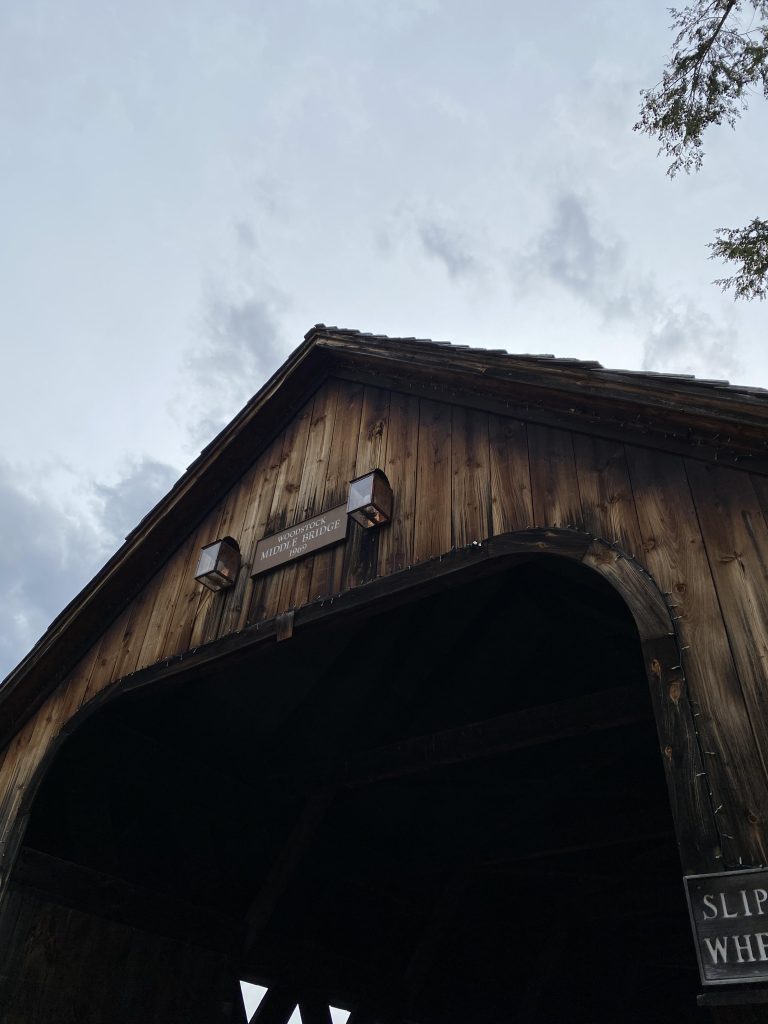 We just returned from a trip to Vermont to visit my husband's parents.
Spring was poking its head out in my mother-in-law's garden. The daffodils were blooming, and the trees were beginning to bud. So, we got busy cleaning up their flower garden and yard.
We cleared out last year's leaves that my mother-in-law placed on her plants. Lilies, hellebores, strawberry plants, and clematis were under the blanket of leaves.
It was nice to awaken her flower garden for the season.
Over along the edge of her garden were wild trilliums and peonies! She said she didn't have much luck with peonies, but the plants poking up from the ground looked healthy and happy.
In the town of Manchester, where we lived many years ago, they would have a peony festival at the Lincoln Family Home, Hildene. It was a treat for me since I grew up in California and didn't know much about peonies.
Over the years, I've come to love this old-fashion flower with its beautiful fragrance and gorgeous petals.
I'll have to ask my husband's sister to take a photo of mom's garden and peonies and email them to me.
I will make sure to share them on the blog.
This spring, buy a bouquet of peonies and welcome spring into your lovely home.
---
---
This Week's Inspiration – Beautiful Peonies
*This post contains affiliate links
Soon the stores will be bursting with peonies, and you'll want to look at this post on Peony Arrangement Ideas.
I find it's always helpful to know which flowers to buy before going to the store. That way, you save time and money and shorten the time spent at the store!
Easy Peony Wreath (10 Minutes)
Make this Easy Peony Wreath in ten minutes! If you don't have a lot of time but want a beautiful wreath, then you'll love this DIY.
Place it on your front door, or in your living room, or on a bookshelf the possibilities are endless!
How to Make a Simple Floral Arrangement
Flowers are my passion, and a Simple Floral Arrangement can be quick and still stunning using beautiful peonies!
Whether you're a pro or a beginner, check out this post to create an easy yet gorgeous bouquet for the summer.
Peony Cake (with Fresh Flowers)
Since peonies are popping up in stores, let's decorate a Peony Cake with Fresh Flowers. Peonies happen to be edible, so they are safe.
Today, I'm going to share a technique in which the flowers have no contact with the cake!
Peony Season (Flower Inspiration)
It's Peony Season, so let's take a look at everything peonies! Today, we are going to delight in everything to do with peonies.
I am sharing how to create a peony cake topper, peony paper flowers, and much more. So join me, and let's hang out for a bit this Saturday!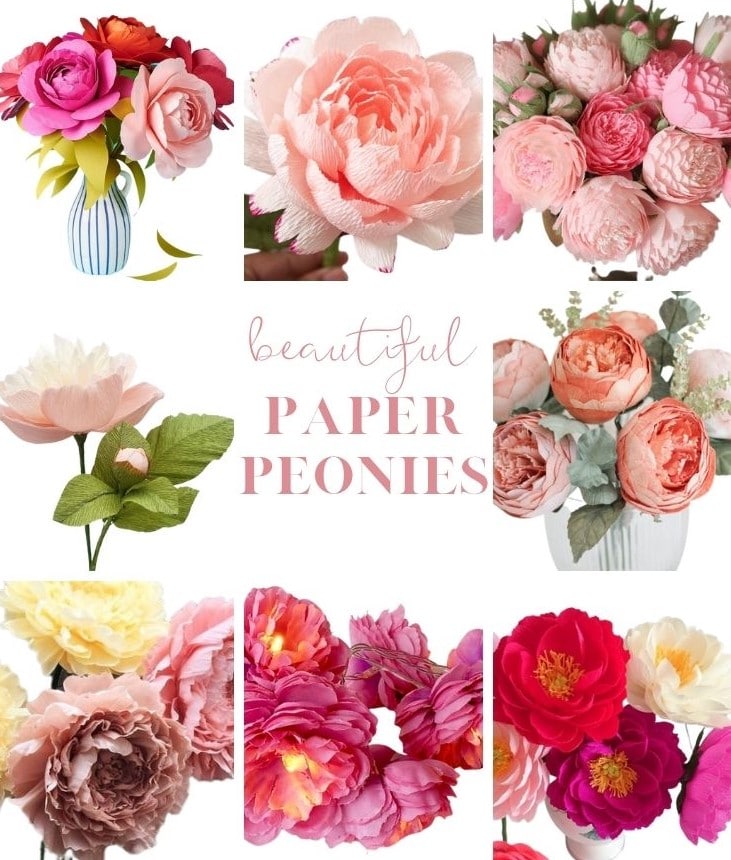 Check out this Great Collection of Paper Peonies For Sale on Etsy. Today to Mix & Match with an Assortment of Colors from Pink to White!
Summer is coming soon, and it's time to get the flowers out!
The big question I ask myself every spring is How to Pronounce Peony. Every time I visit my florist friend, she says it differently.
I always walk away thinking I must be mispronouncing this word. I thought it would be fun to dive into how people pronounce these beautiful flowers.
How to Make a Small Bouquet of Flowers
These Small Bouquet of Flowers are fabulous for gifts, weddings, graduation, birthdays, etc.
And since these are mini-bouquets, they're easy and quick to create. The petite floral arrangements include store-bought, flower market, and garden flowers!
People have asked me to make some Dried Flower Arrangements, so today, I'm sharing my latest design.
This floral bouquet includes gorgeous dried peonies, globe amaranth, bunny tails, eucalyptus, and olive branches.
Learn how to create this timeless floral arrangement!
---
---
Boutique of the Week – Faux Pink Peonies and More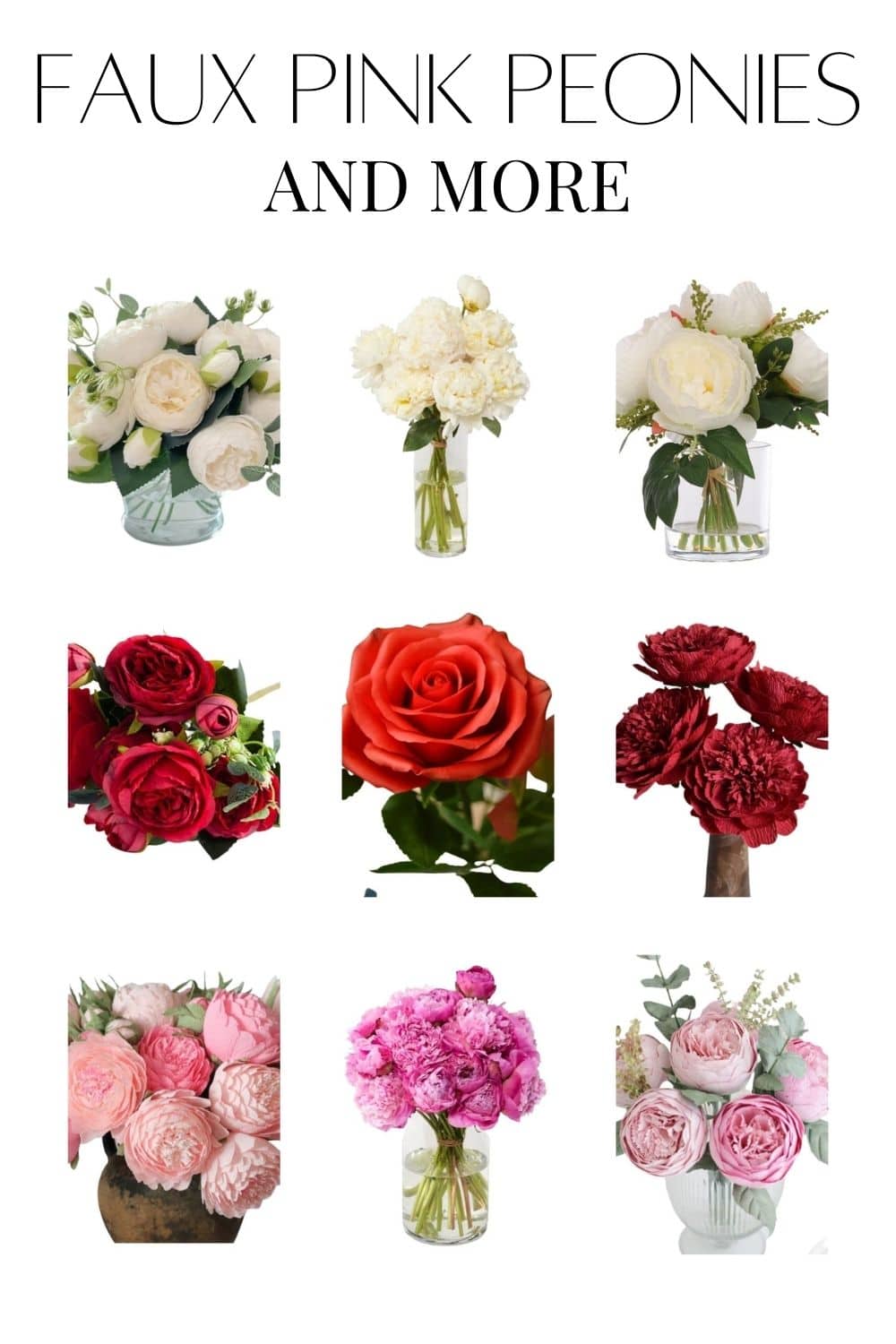 Let's look at Faux Pink Peonies and More to find the perfect blossoms that will artificially bloom in your home.
This collection of peonies is perfect to put in any vase, pot, crate, or container!
---
---
My Favorite Things – Beautiful Peonies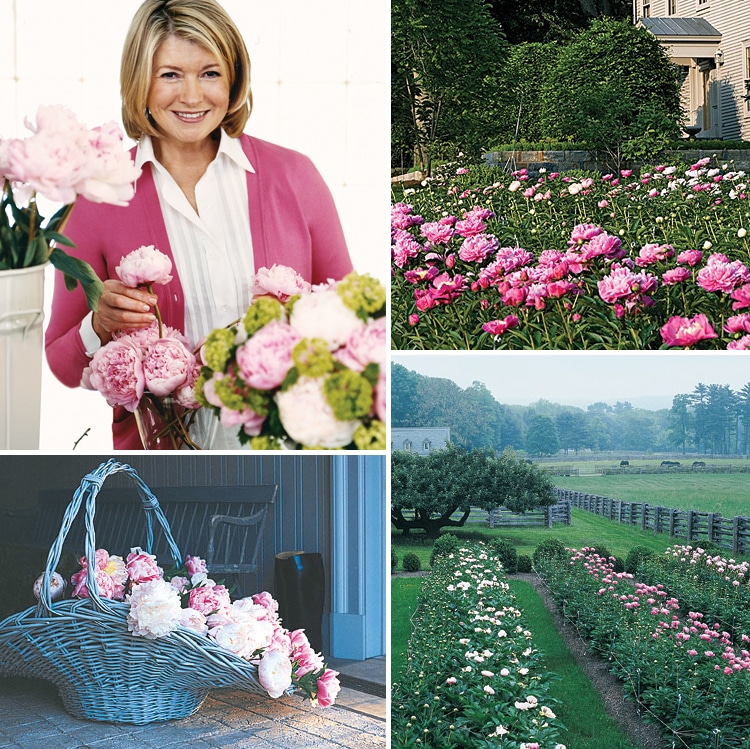 Peonies 101 with Martha Stewart
Here is everything you need to know about beautiful peonies with Martha Stewart. You will learn growing tips, care hacks, and so much more!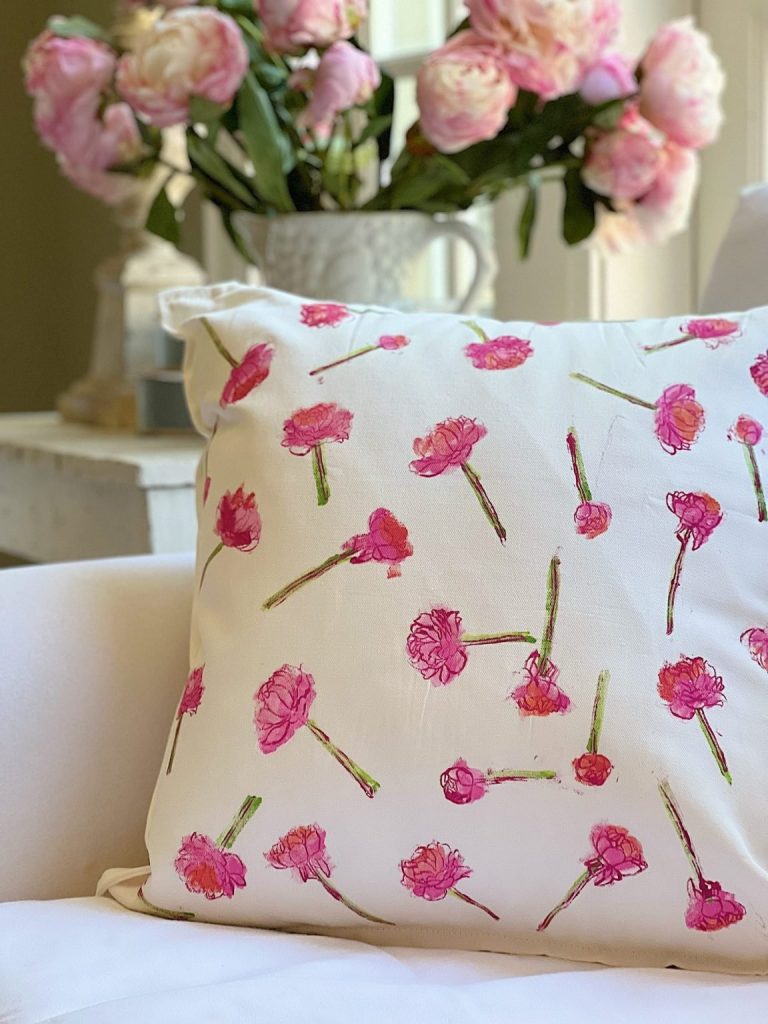 Check out this gorgeous DIY made by my friend Leslie! If you like simple, straightforward projects with a splash of pink, then you'll love this!
How to Make Cut Peonies Last Longer
Here are five simple tips from my friend, Sheila, to make your cut peonies last longer! With summer around the corner, check out this post ahead of time to keep your flowers alive when the time comes.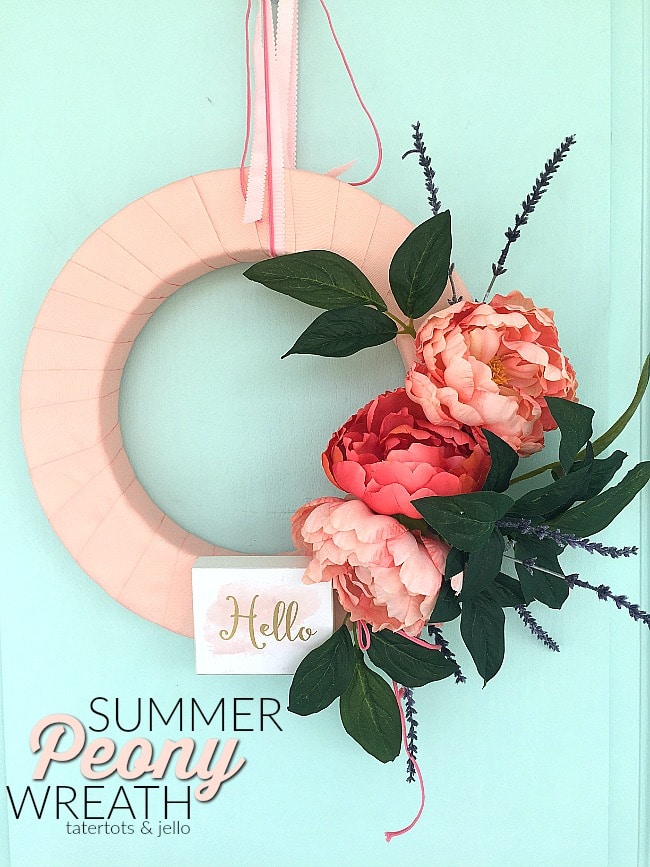 Make a 10-Minute Summer Peony Wreath
Create this cute peony wreath for the summer! Who doesn't love an easy yet stunning craft full of beautiful peonies? If you do, check out this wreath made by Jen!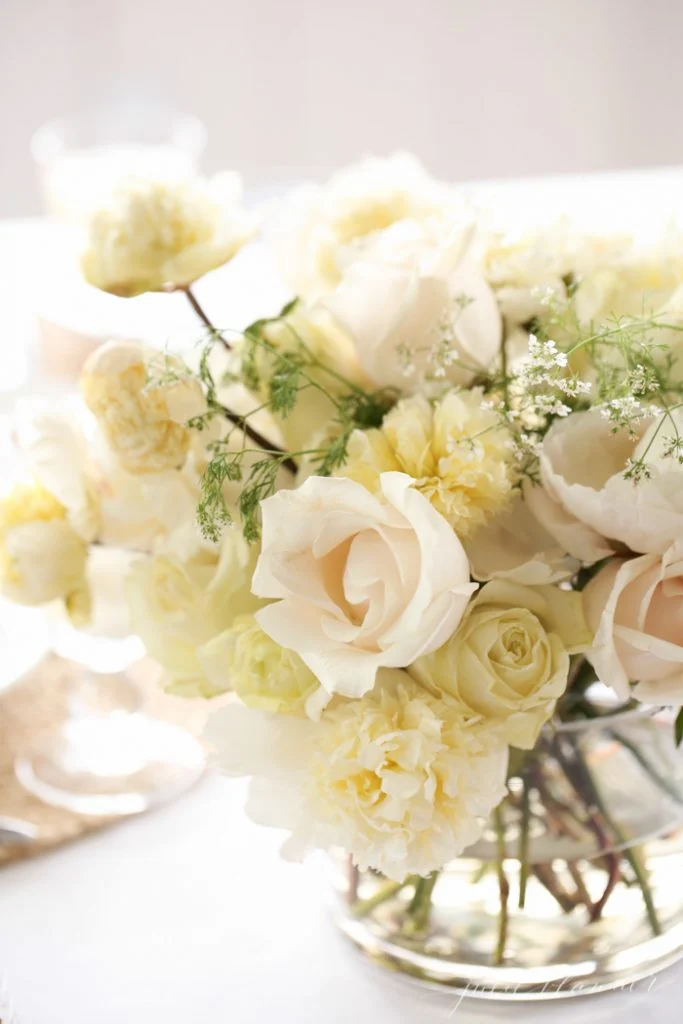 How to Make a Simple Centerpiece
Learn how to create a simple centerpiece with my friend Julie! Here you will combine peonies, roses, and herbs to make a beautiful arrangement for summer.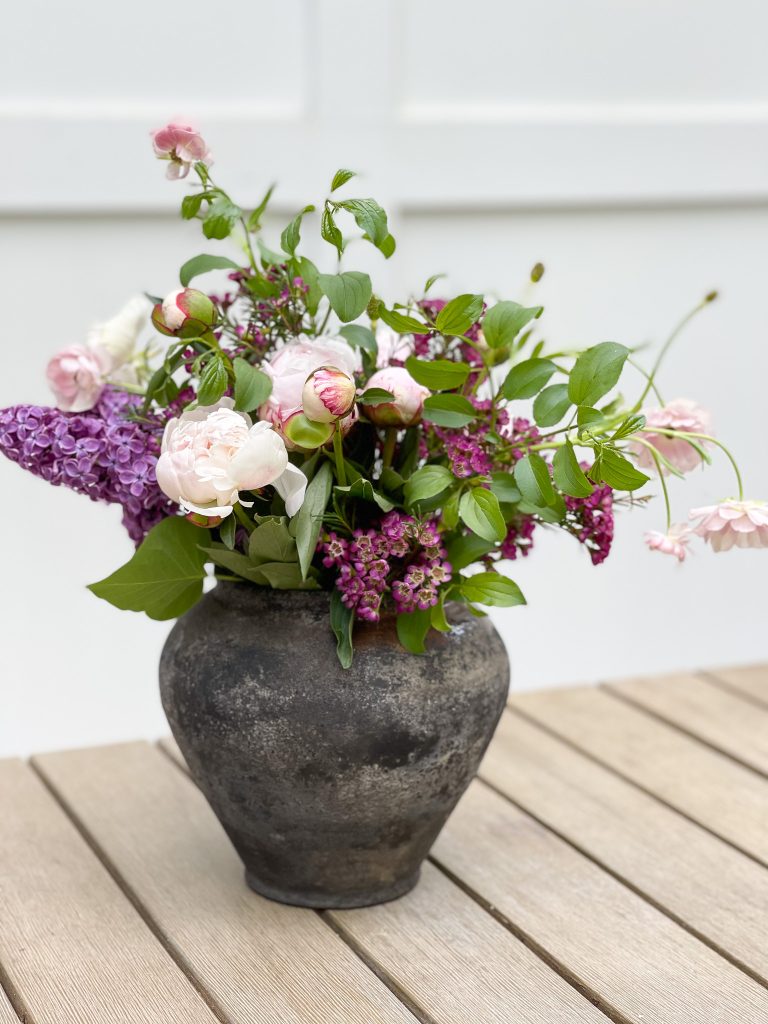 Peony Arrangements and Vase Finds
Get ready for peony season with Jackie and create arrangements in gorgeous vases! Here you will find some of the best containers for the prettiest flowers.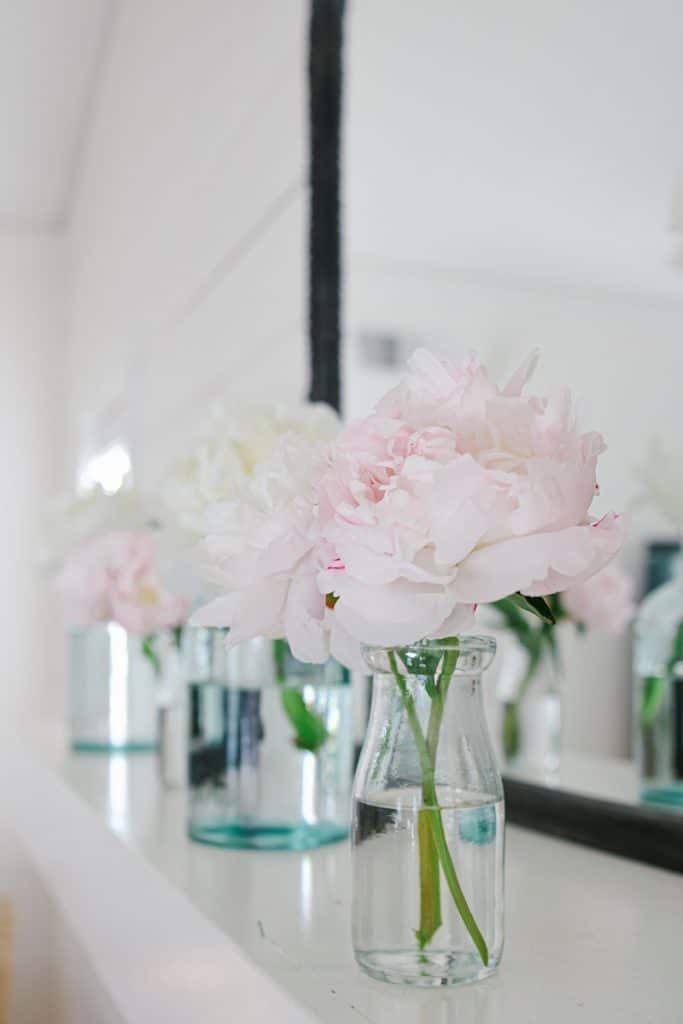 Quick and Easy Summer Mantle with Peonies
Are you looking for a quick and easy way to decorate your mantel or bookshelf for summer? Join my friend, Ashley, and learn how to create the dream summer mantle with beautiful peonies!
---
---
What's Trending on the Blog
Here's an easy Floral Centerpiece DIY that uses grocery store flowers and a few garden flowers and fillers.
A few factors go into designing a flower bouquet, and this tutorial will help you create the prettiest table settings once you implement these key components!
If you love to change out your image on your iPhone well, here are some Free Cute iPhone Wallpapers just for you.
I've designed more than 50+ pretty iPhone screensavers. If you love flowers, Paris, beaches, gardens, forests, and succulents then you'll enjoy these adorable photos!
Ranger Cookie Recipe (Gluten-Free Option)
This Ranger Cookie Recipe blends oatmeal, coconut, corn flakes, and chocolate chips. This blend of yummy ingredients creates crispy edges with a slightly chewy texture!
You can substitute both the flour with my gluten-free flour blend. Either way, this cookie is delicious!
This Easy Spring Tulip Wreath is a 30-minute craft project. Choose whatever color faux tulips you like and attach them to a foam wreath form. I'll show you how to make this spring wreath with step-by-step instructions.
You can make this bright and colorful wreath for your front door, wall, or mantel. It's the perfect spring accent for refreshing your home.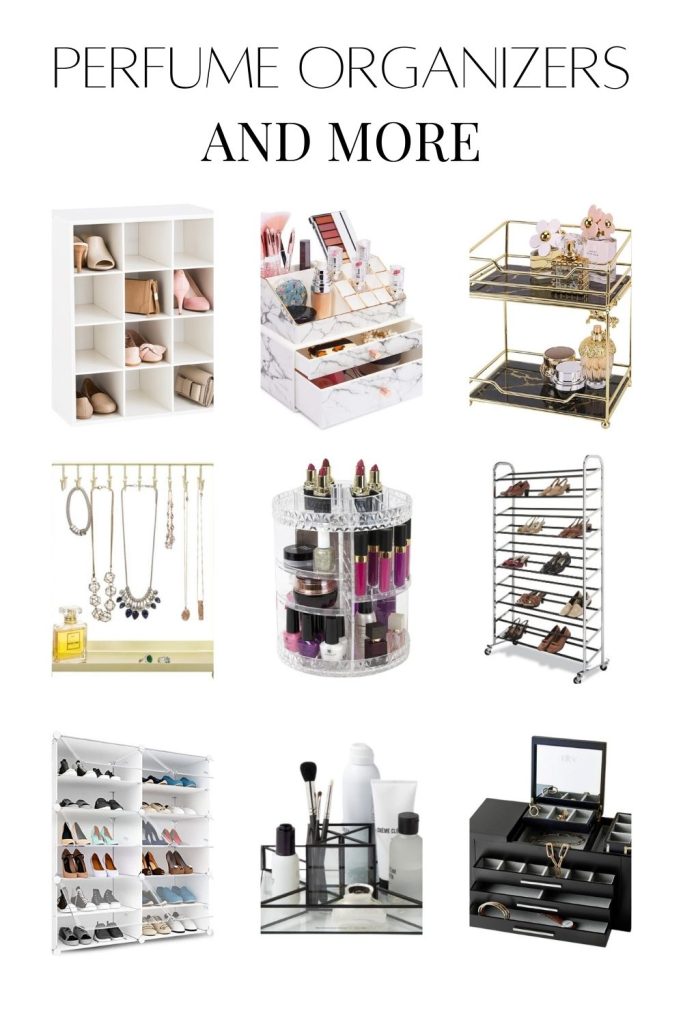 Let's get organized with Perfume Organizers and More. Now is the time to take care of the mess, clean, and manage your space in time for summer.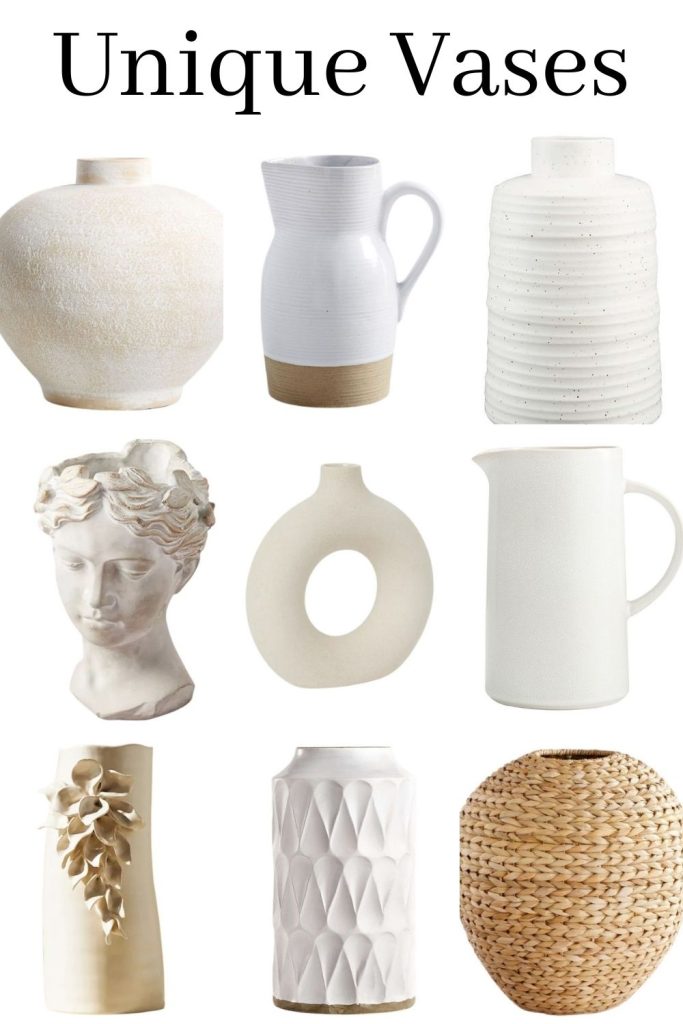 In honor of this week being all about flowers, let's talk about Unique Vases to hold your beautiful blooms.
This spring, we will create gorgeous floral arrangements with some of the prettiest vases. But for now, take a look at this vase collection to find the perfect find.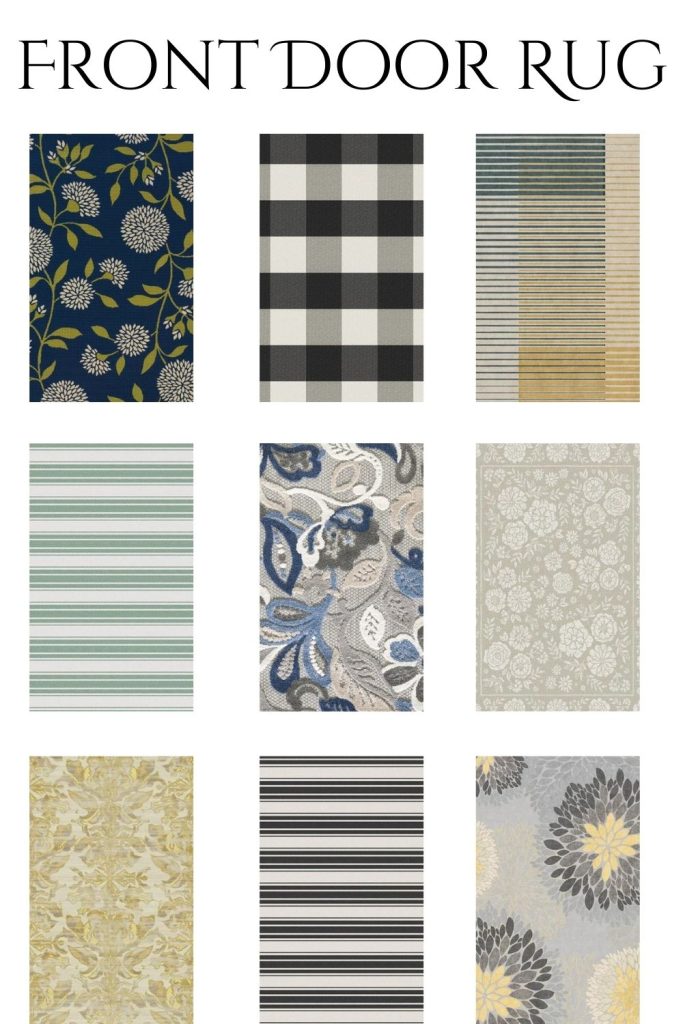 There's nothing better than a stylish, welcoming rug on your front porch, waiting to greet neighbors, friends, packages, and family members.
To me, it just makes sense to have one, so let's start with a front door rug as your first decoration for spring.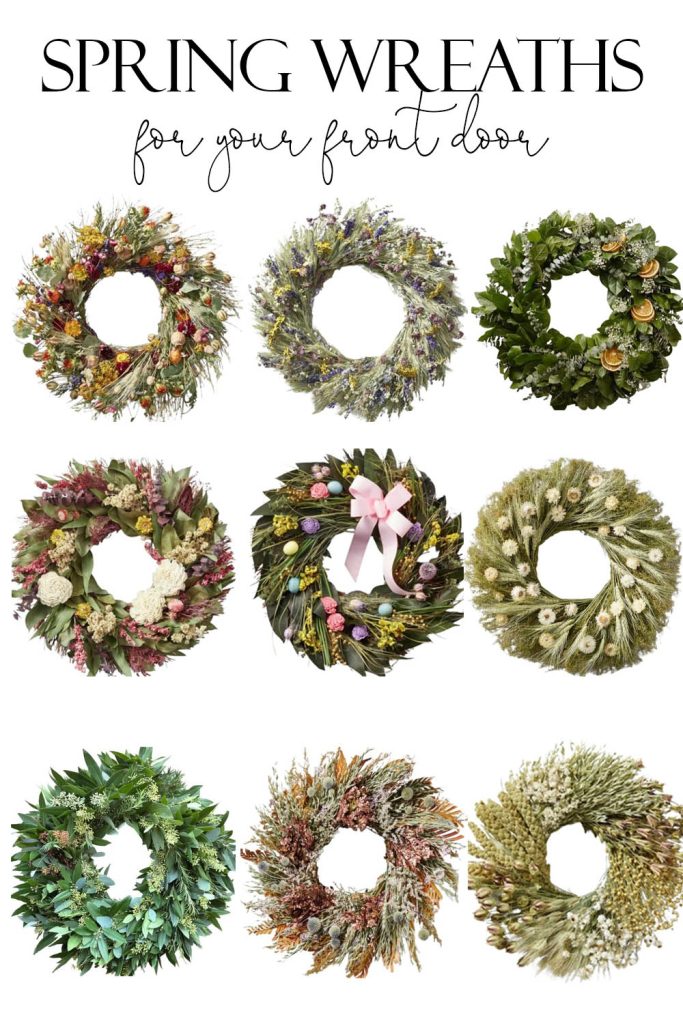 Spring Wreaths For Your Front Door
Spring has sprung! It's now time to look at Spring Wreaths For Your Front Door. No matter your style, here, you will find a broad assortment of gorgeous wreaths to design and decorate your home.
Scroll down to see 45+ excellent wreath options that will make you say goodbye to winter and hello spring!
---
---
This Week's Tip – Two Flower Tips
Two Flower Tips
Tip 1 – How to Tell if a Flower is Fresh
A friend of mine who is a professional florist shared this tip with me. When buying flowers squeeze the widest part of the flower (usually the bottom) and see if it's firm or soft. If it is soft, then it's an old flower. If it feels firm, the flower is fresh and will have a beautiful bloom.
Tip 2 – Prep Your Flowers
Don't be afraid to remove the dried-up bottom petals when arranging flowers. I always pluck any old petals before placing them in my bouquets.
---
---
My Latest Obsession – Garden Organizer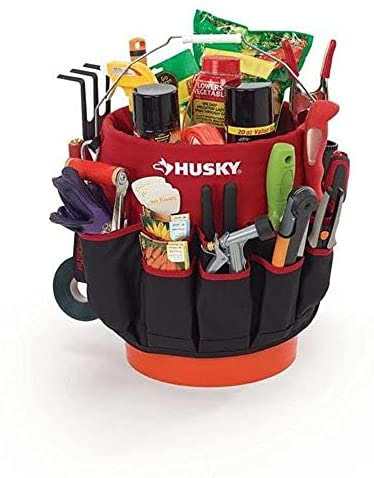 I bought one of these excellent garden organizers for my Mother-in-Law many years ago. And when I recently helped her in the garden, we pulled this handy dandy tote out.
It was lovely to have all her garden tools in one bucket, all neatly organized.
I plan to buy one for myself this summer. And maybe it will save me from hunting for all my garden tools!
---
Cheers to the weekend,
How is your day so far? I hope it's going great! I also hope you had time to check out these beautiful peonies. There is nothing better than decorating with fresh or faux flowers for summer.
Who knew you could create so much with such a simple flower? Hopefully, you found an idea or two to incorporate within your home with these crafts, recipes, and fun projects.
Off to finish my painting project!
See you on the blog, my friend,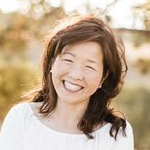 Latest posts by Janine Waite
(see all)