People have asked me to make some Dried Flower Arrangements, so today, I'm sharing my latest design. This floral bouquet includes gorgeous dried peonies, globe amaranth, bunny tails, eucalyptus, and olive branches. The flower's bright colors are stunning in the vintage soup tureen turned into a vase. Learn how to create this timeless floral arrangement.
Flowers cozy up a home instantly, and these lovely dried flowers are such a breath of fresh air during the winter months. I love that these preserved flowers will last a long time, and we can enjoy them year-round.
You all know that I adore flowers, and so today, I'm participating in a Valentine's Day Flower blog hop. So, if you need some ideas for Valentine's Day, make sure to check out my friend's flowers below!
I also have a few floral projects over here on the blog as well:
Dried Flower Arrangements
*The following post contains affiliate links
When I think of dried flowers, childhood memories of vases of ammobium flowers (tiny white flowers with a yellow center) come to mind. I remember them placed in my mom's vases around the house. I always dried my mom's Cecil Brunner pink miniature roses as a young girl. Then, I would add them to the ammobium and make a bouquet.
Then for a long time, the only dried flowers in our home were the hydrangeas from my yard. I didn't explore dried flowers much since most of what I saw were neutral-colored flowers.
I wanted to try creating a bouquet using dried flowers for this post, and I wasn't pleasantly surprised to find a few non-beige colors!
It wasn't until I gathered all my flowers that I got a sense this arrangement was a success.
Let's dive into the steps to create dried flower arrangements!
A Few Flower Arranging Tips!
Determining the Height of Flower Stems
I place my vase close to the edge of a table or counter. Then I set my flowers next to the vase, ensuring they are the height I want them. Keep in mind that you can always trim the stems, but you can't add more. So, err to the longer length, then trim in small increments.
Besides the appearance of a vase, it's always good to think of the size. Keep in mind that the smaller the container, the fewer flowers you need to buy. To determine the size, pay attention to the container's opening. Vases are deceptive, they may look fine, but once you begin placing flowers in them, you might be surprised how many you'll need!
My motto when arranging flowers is to have triple the amount you think you need!
Make a Compact Arrangement
I like the more compact or squatty arrangements. A short bouquet means that the flowers are pretty close to the vase opening. The further the blossoms are from the vase, the more flowers you'll need to fill the empty spaces.
Where is the Best Place to Buy Dried Flowers
I bought my gorgeous flowers over on Etsy.
I share my favorite boutique store in the supply links. The only issue with purchasing from Etsy is the delivery timeframe. Plan in advance to have your flowers in time for your project.
I also bought a few bouquets from Williams Sonoma. My only issue with the Williams Sonoma bouquets is that they glued some flowers together. Also, they call them Straw Flowers, which is incorrect since they technically are Amaranth Globes.
How to Make a Preserved Floral Bouquet
Supplies:
dried Amaranth (purple and pink)
eucalyptus
olive branches
tape or thin floral tape
old white soup tureen (smallish)
Directions:
Step 1 – Prep the Soup Tureen
I used scotch tape to create a grid across the top of my soup tureen. You can also use thin floral tape. Ensure the tape is secured well so it won't come off when inserting the flower stems.
Step 2 – Place Peonies in the Vase
I always like to place my "hero" flowers into the arrangement first. And in this case, the peonies are the stars! I spread them out in the vase, so they were balanced. Some are together, but I decided they looked fine.
Step 3 – Place Pink Amaranth in the Vase
I placed the lighter pink Amaranth near the peonies. I love the combination of tone on tone. The color of these flowers is gorgeous! The shop I bought them from has a few colors, but I think I may have bought the last of this color.
Step 4 – Place the Purple Amaranth in the Vase
Place the purple flowers in the arrangement, dotting them throughout the design.
Step 5 – Place Greenery
I like the greenery on the sides of my arrangements. I usually have them draped down on the sides and slightly off-center from the middle.
I'm now obsessed with dried flower arrangements! Preserved flowers look as pretty as fresh flowers, and they last much longer, which is incredible!
So, try creating this pretty floral bouquet when you get a moment!
Cheers,

14 Valentine's Day Flower Arrangements You Will Love

Dried Flower Arrangements // Happy Happy Nester
How To Make A Paper Bag Planter // Most Lovely Things
The Best Pink Carnations Valentine Gift // My 100 Year Old Home
Flower Box Arrangement Using Grocery Store Flowers // Craftberry Bush

Trader Joe's Flower Arrangement // Modern Glam
Sweet Valentine's Day Arrangement Using Grocery Store Flowers // Sincerely, Marie
Valentines Day Red Roses// The Design Twins
Galantine Ice Cream Cone Flower Centerpiece // Tatertots & Jello

Easy Valentine's Day Tulip Floral Arrangement // Zevy Joy
Flowers in a Vase Vintage Painting Prints // The Happy Housie
How To Make Modern Flower Arrangements // Inspiration For Moms

How to Make Unique Flower Arrangements with Vintage Vessels // Robyn's French Nest
Mossy Heart Wall Hanging // My Sweet Savannah
Three Ways to Have Pretty Valentine's Day Flowers in your Home // Pasha Is Home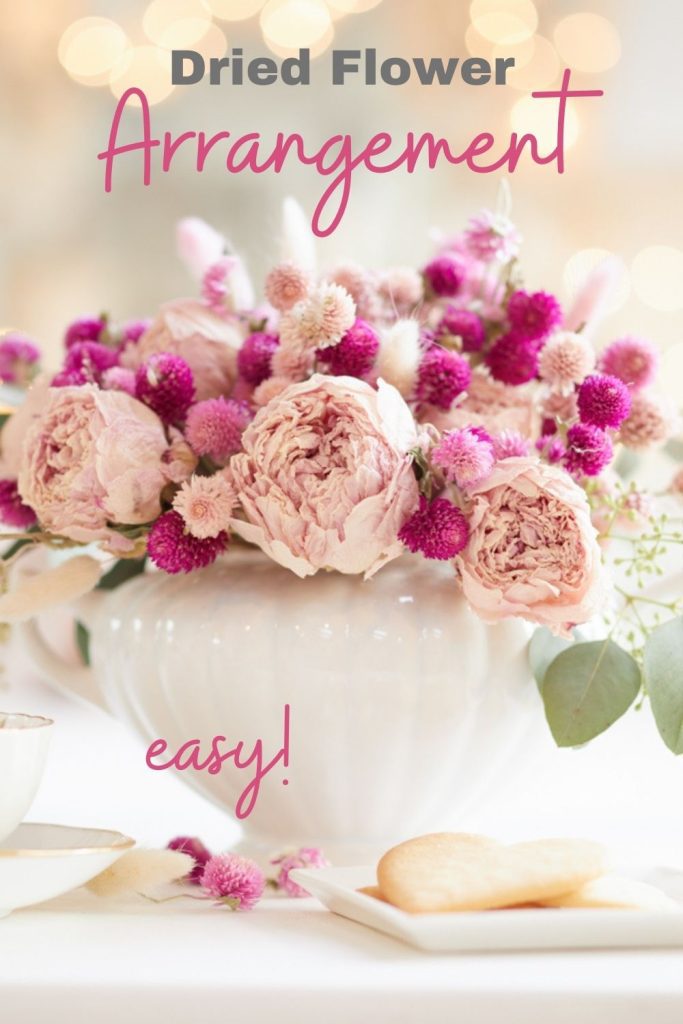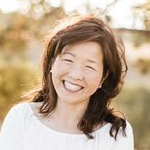 Latest posts by Janine Waite
(see all)