Flowers are my passion, and a Simple Floral Arrangement can be quick and still stunning.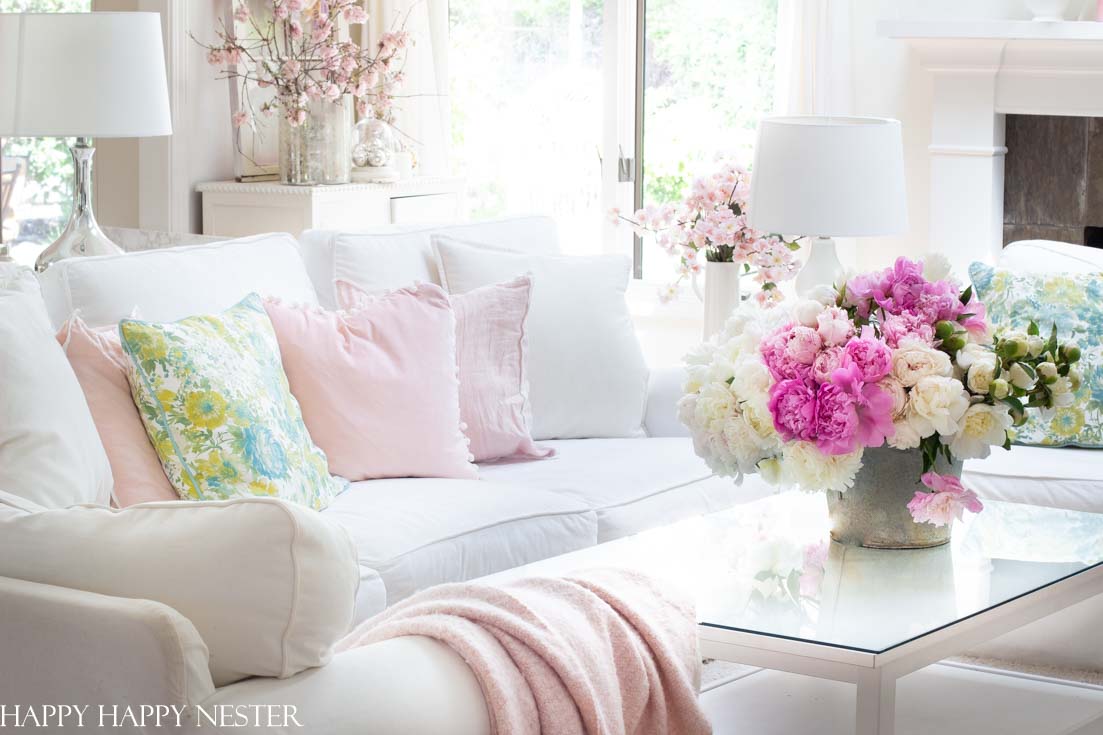 I thought it might be helpful to explain how I create a simple flower arrangement. Let's start at the beginning, so you know the basics. You see, my friend, Jodie, read my article Creative Floral Arrangements and had a few questions for me in regards to flower arranging. So today's post addresses some of her questions.
But before we begin, simple floral arrangements, make sure to check out my friend's projects at the bottom of this post.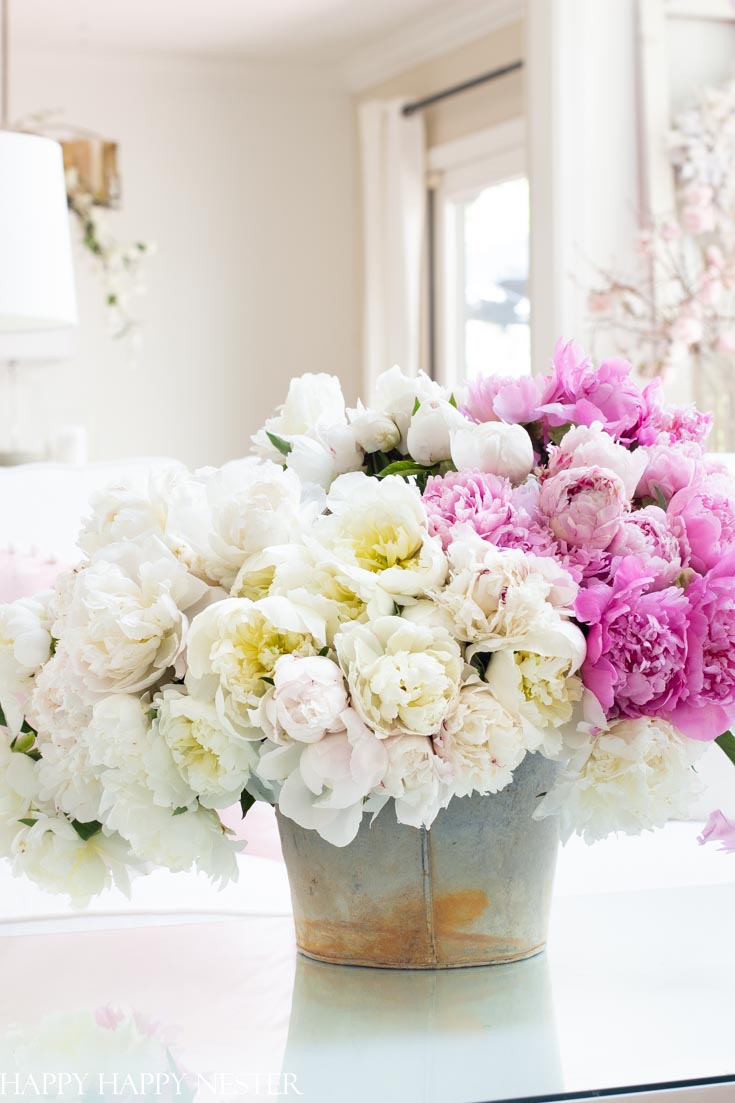 *The following post contains affiliate links
4 Easy Steps to a Flower Arranging
1. Choose Flowers for the Bouquet
Once you choose the flowers, you can easily buy what you need. No need to waste time and effort thinking about which flowers combine well together. This process of choosing one type of flower cuts the decision time in half!
2. Pick the Color of Flowers
What flower colors you choose, and how many influences the look you are after. So, if you select every color under the rainbow, then the bouquet emits a fun and casual emotion.
Here are a few things I consider when choosing combinations of colors.
The color wheel can be a beneficial tool. When it comes to colors, maybe run your color decisions through the color wheel. One of the things that I consider are complimentary colors. These are the colors that are opposite each other on the color wheel. When combined, they create a vibrant theme. In other words, they pop. You can tone down the colors if you don't use the saturated values. But here on the complementary colors: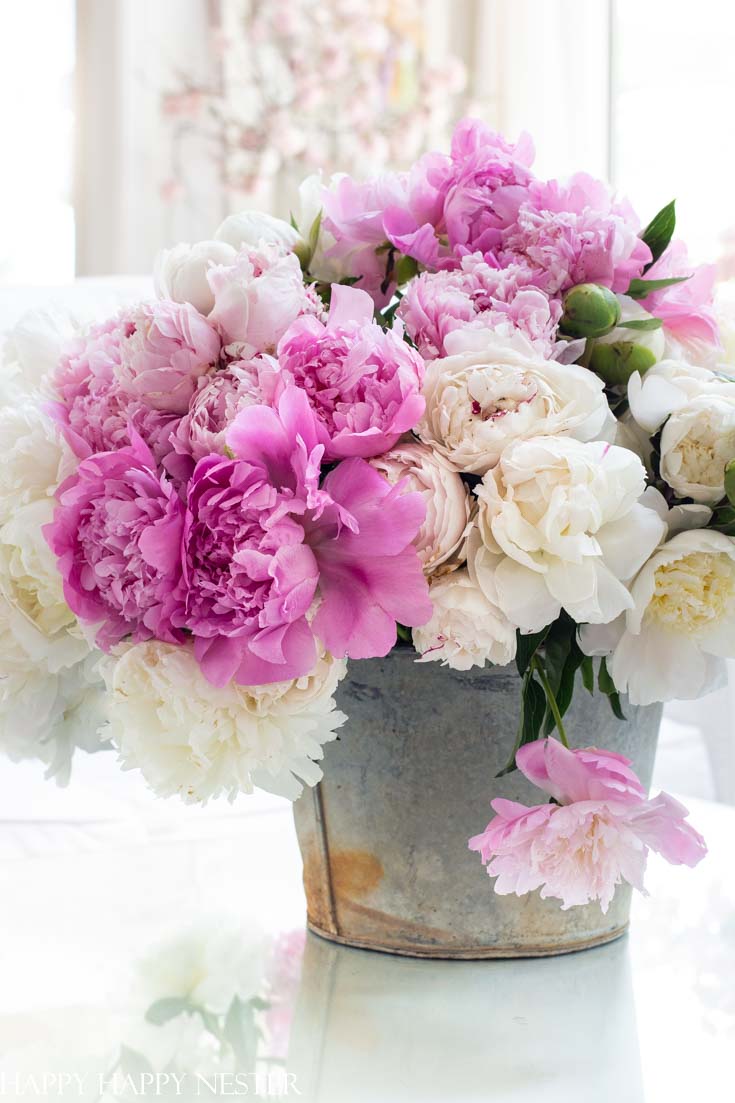 3. Choose a Container/Vase for the Blossoms
This step is probably the most time-consuming part in regards to creating a simple floral arrangement.
I usually bring my flowers home and then peruse my containers and vases for the best choice. I try to match the vessel with the mood. If I want a rustic look, I use my old vintage pail. For a more classical look, I place the flowers in my silver champagne bucket. Then finally, glass vases have a more casual and informal look in my book.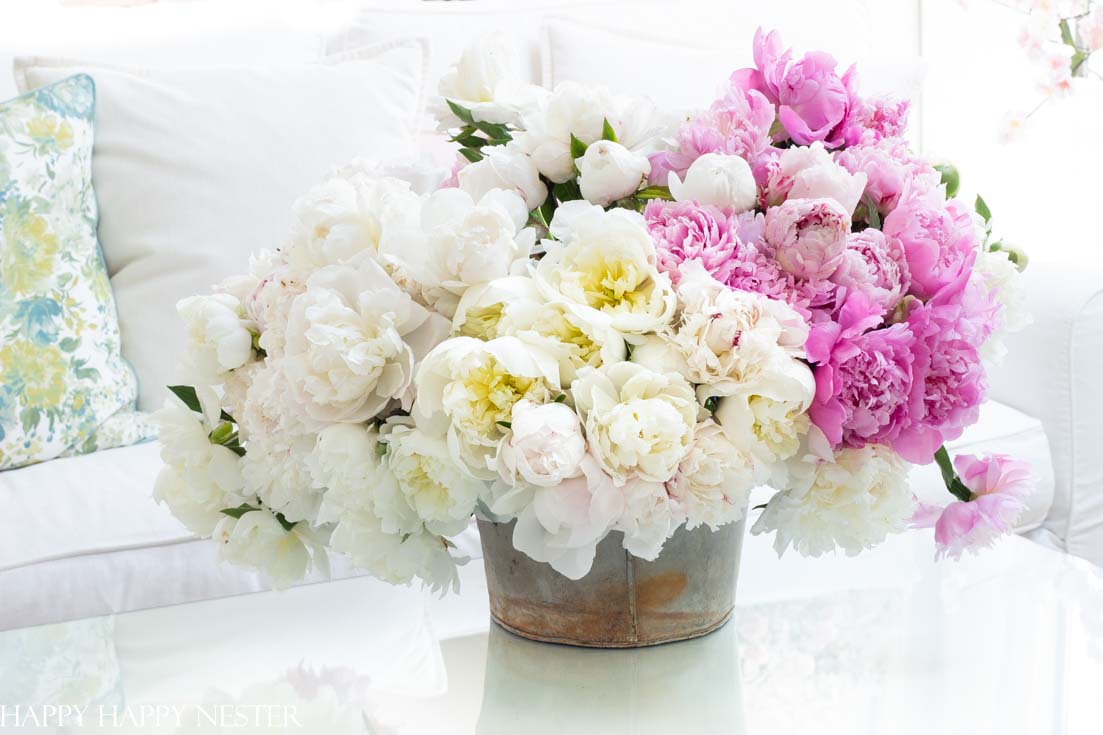 4. Cut and Assemble the Bouquet
Once you have your flowers and container, you'll have to trim the flowers to the right height for the vase. And if you are wondering what height that should be, a standard rule is to cut them one and a half the size of the vase. So, say my vase is 10 inches tall, my stem will be 15 inches tall. You can give or take an inch here or there.
For this quick bouquet, I decided to go with all the flowers, almost the same height. It is the simplest and fastest way to put together a bouquet.
Assembly on a simple flower arrangement isn't complex. If you go with one color of flowers, then you quickly plop them in the container. I wasn't too careful about the placement of these peonies. I wanted a more casual and spontaneous style.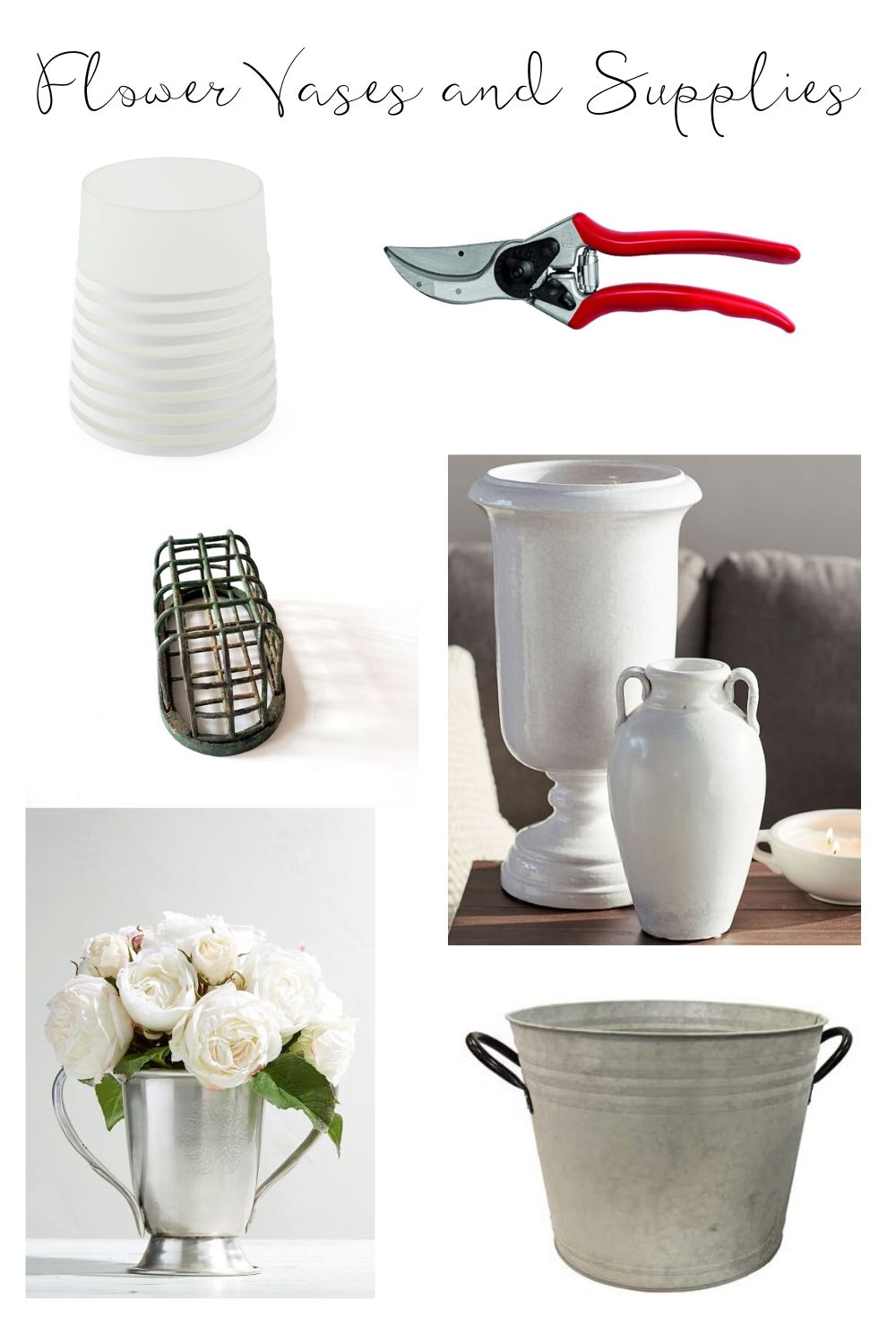 Shop My Favorite Flower Supplies!
Stripe Glass Vase | Floral Shears
Floral Frog | Salton Ceramic Vase
Faux Roses in Silver Vase | Galvanized Metal Planter
Bonus Information about Floral Care
This additional information is helpful when making a simple floral arrangement.
Floral Preservatives Packets do work to keep the flowers lasting longer.
Homemade Flower Water – You can make your own by adding a bit of sugar. The only problem is sugar can encourage bacteria growth, so change out the water every other day. The ratio of sugar to warm water is 1 quart to 1 teaspoon sugar, 1 teaspoon bleach, and 1 teaspoon lime or lemon.
Caring for Your Flowers – I've read that if you place your flowers in the fridge, make sure there isn't any fruit alongside them. Apples produce an ethylene gas that will age your flowers quickly. Teleflora suggests putting your flowers in the fridge,

but make sure there isn't any fruit near them.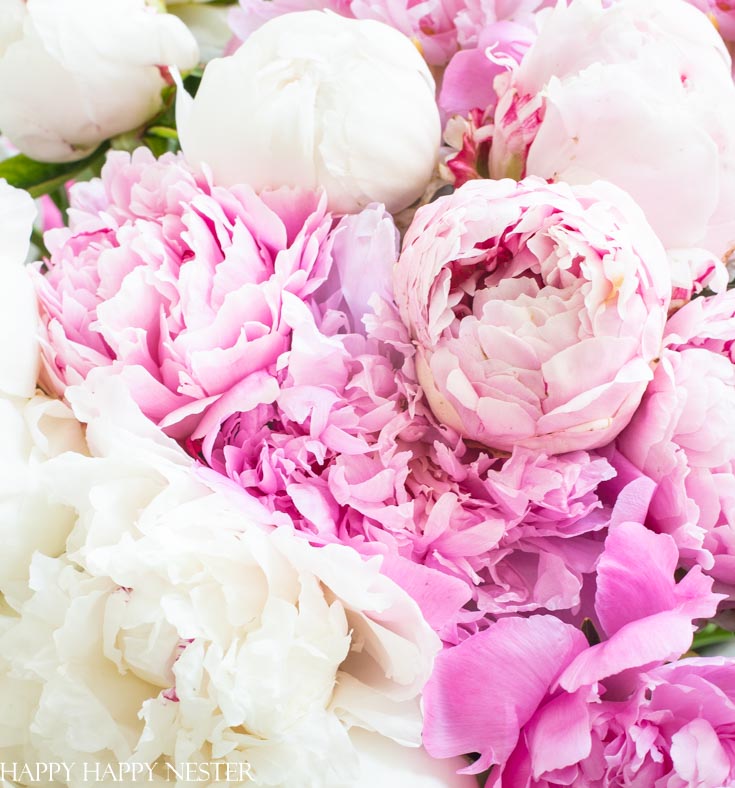 For my simple floral arrangement, I chose Peonies. A massive amount of peonies is all you need to make an impressive statement. I read on that when buying them to steer away from the rock hard balls since sometimes they don't open up and bloom. Looking back, I vaguely remember that happening.
But until next time, take care and stay safe.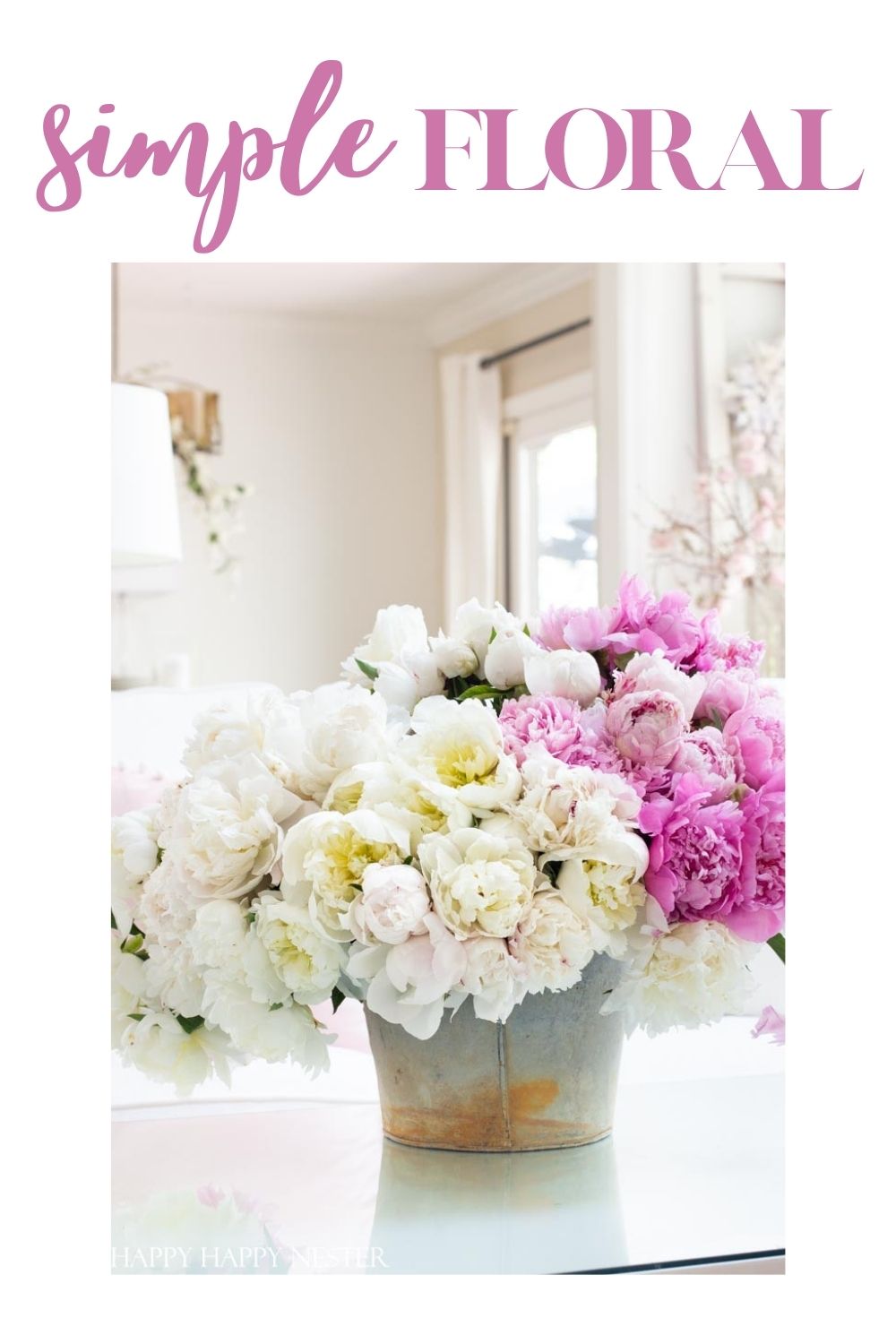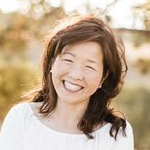 Latest posts by Janine Waite
(see all)