I'm always excited to come up with more Creative Flower Arrangement Ideas for Spring. And this time of year, I find that the San Francisco Flower Market is bursting with pretty spring flowers. So, I recently took a trip to the market, and here are the lovely results.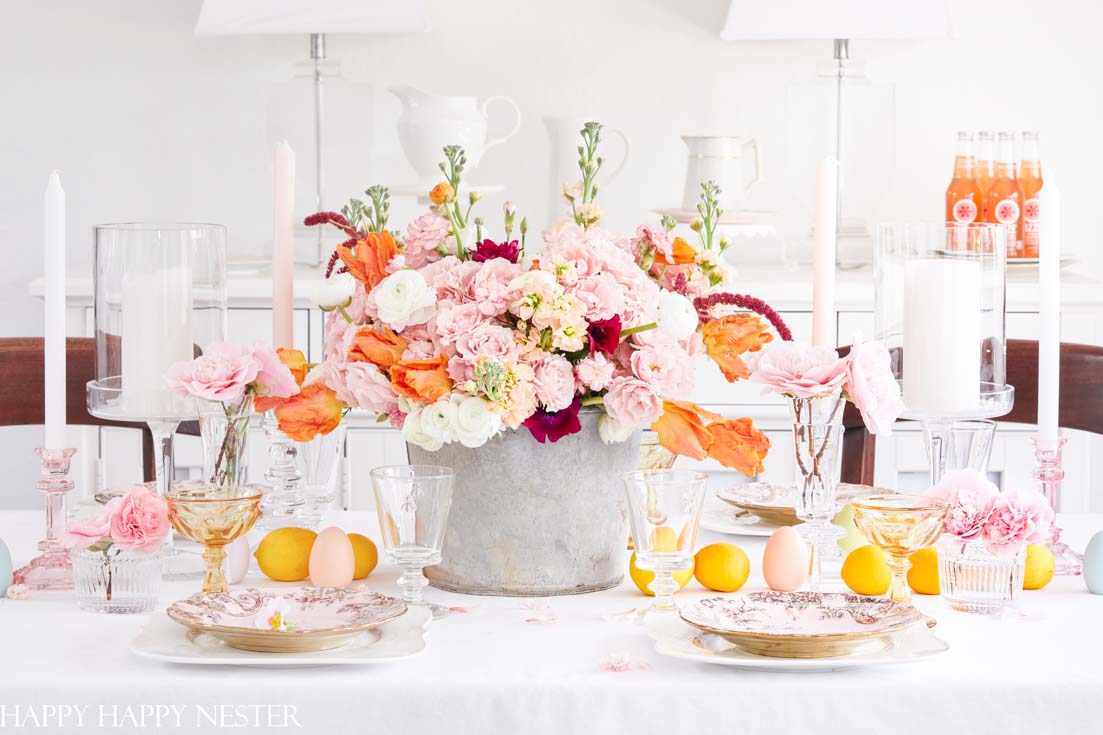 Flowers are my passion and my reason for blogging. So, I'm super jazzed to be teaming up with my fellow blogging friends on this Spring Centerpiece blog hop. So make sure to check out their delightful flower arrangement ideas at the bottom of this post.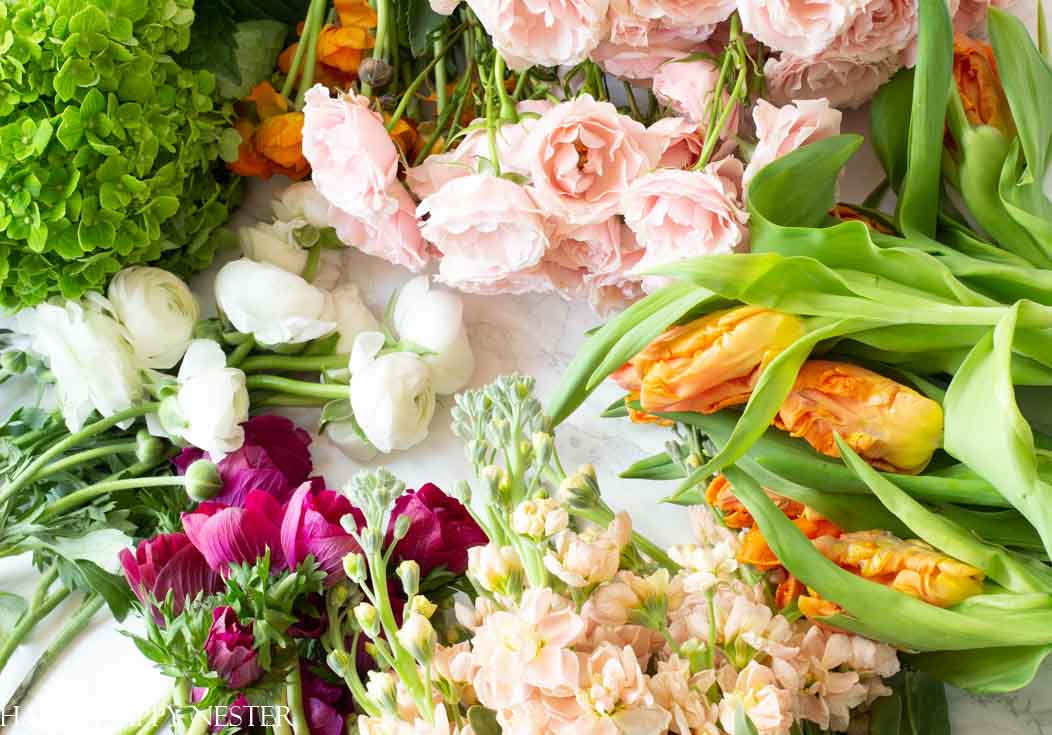 Arranging flowers is such a natural thing for me. But, for others, I can see that it could be intimidating.
What flowers to choose, what color scheme, which vase to use? All of these questions can be overwhelming.
When I visit the San Francisco Flower Market, the flowers feel like they are competing to get my attention, and sometimes it can be a bit overwhelming. So I try and have a plan before I visit the market.
I thought it might be helpful if I shared my process with you today!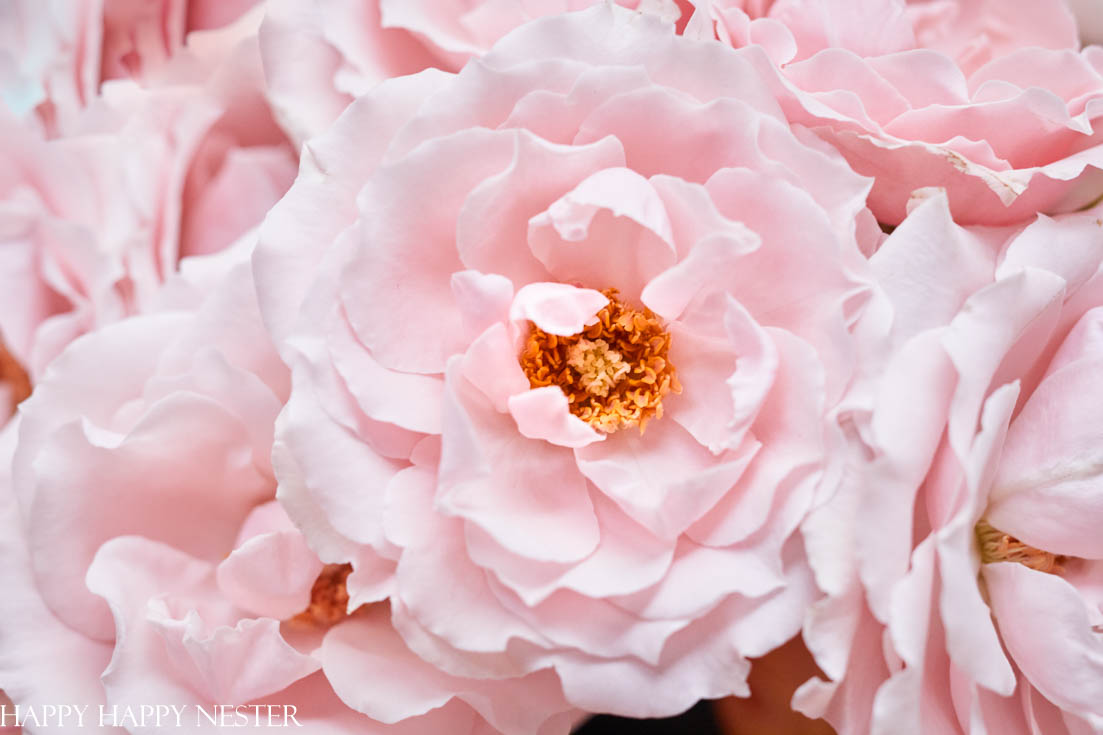 How do make a flower arrangement?
Ok, let's break down my flower arrangement process.
Floral Color Scheme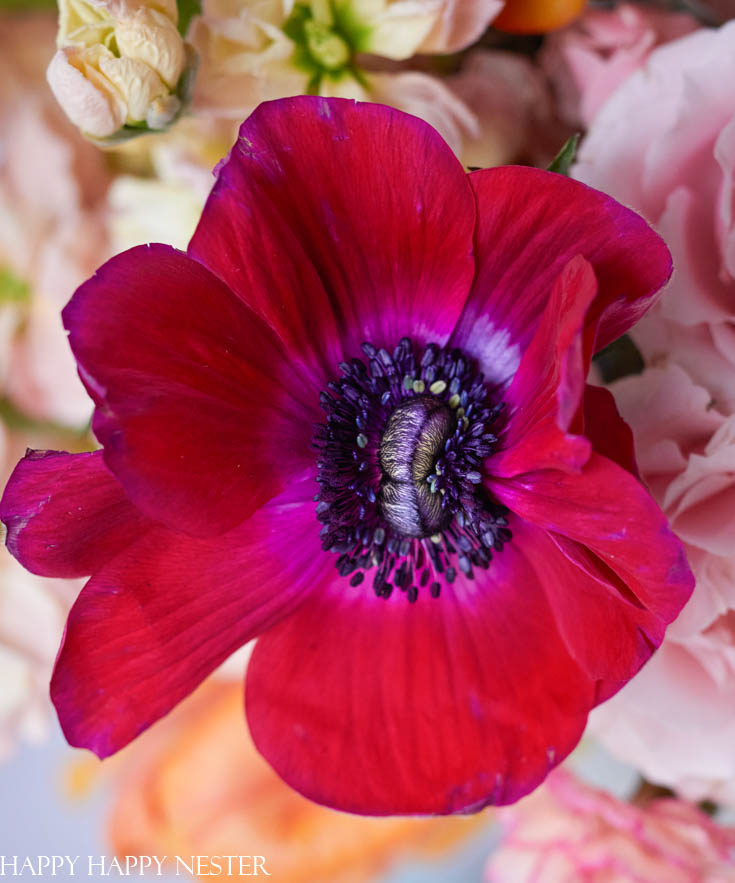 A color scheme may seem obvious, but I always try and plan it before picking out flowers. For this round, I chose pink with orange accents. Then I always add a third color for a little pop of surprise. I believe this spot of red keeps the bouquet from turning bland. So, for that added punch, I bought red ranunculus and some sprigs of wispy reddish-pink flowers.
Since we are talking about flowers, take a look at a few of my other flower posts:
Flower Container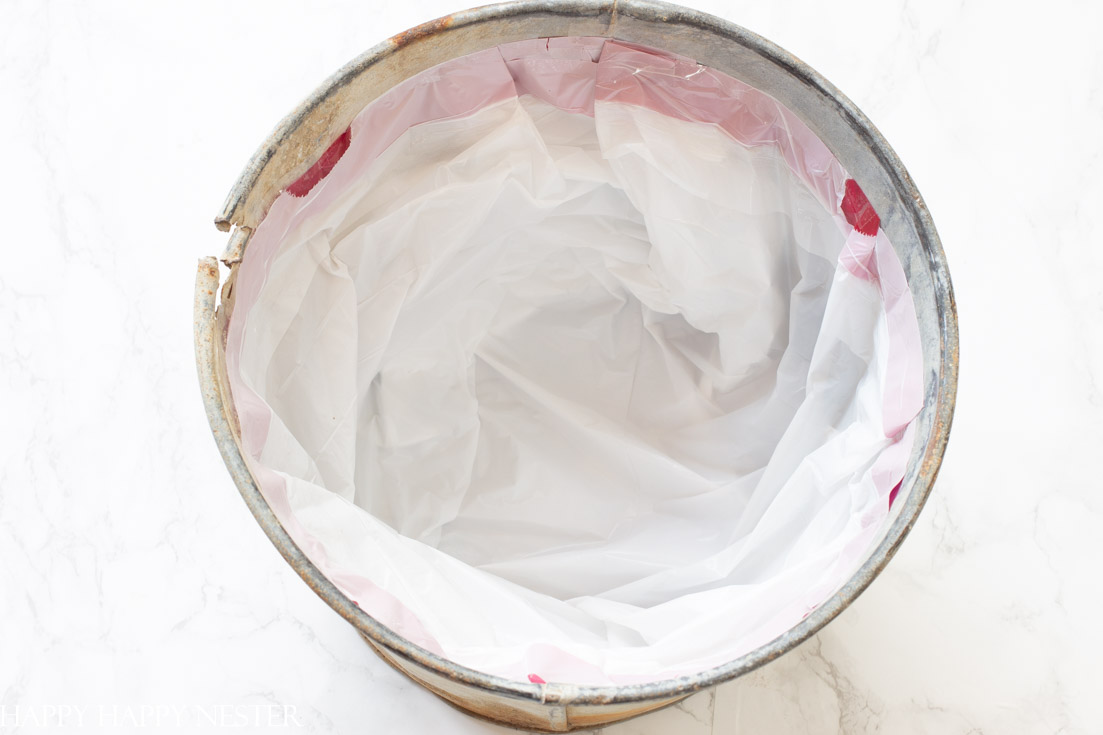 When it comes to choosing a vessel, I have quite a few vases in storage. And for this arrangement, I wanted a non-shiny container that would play nicely with the pastel feel of the flowers. So you can say, I was looking for a more natural and casual container. The minute I pulled out this vintage bucket, I knew that it was perfect for my flowers.
The only problem with this rusty pail is that it isn't waterproof. So, I lined it with a kitchen plastic trash bag. It worked wonderfully, and there was no water leakage. If you are looking for one of these fun old buckets here are some links for your convenience: Etsy and Amazon.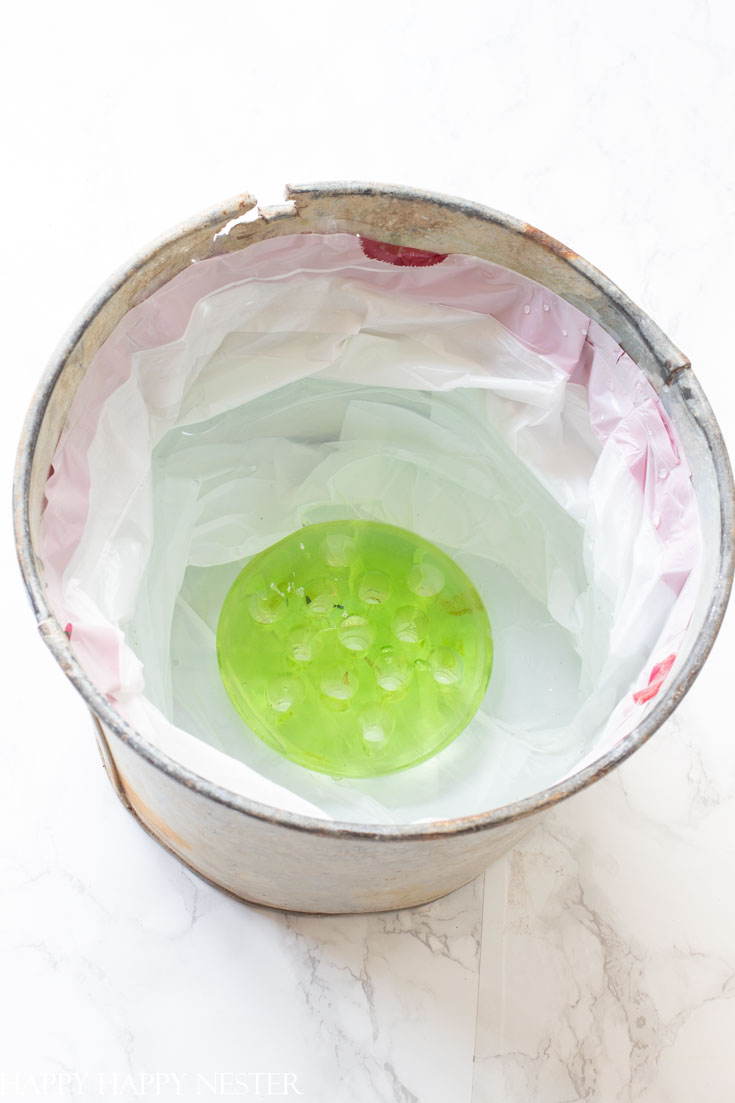 Next, I place my handy dandy heavy glass flower frog on the bottom of the bucket so that it holds my flowers in place.
How do you arrange flowers in a vase?
Flower Arrangement/Visual Movement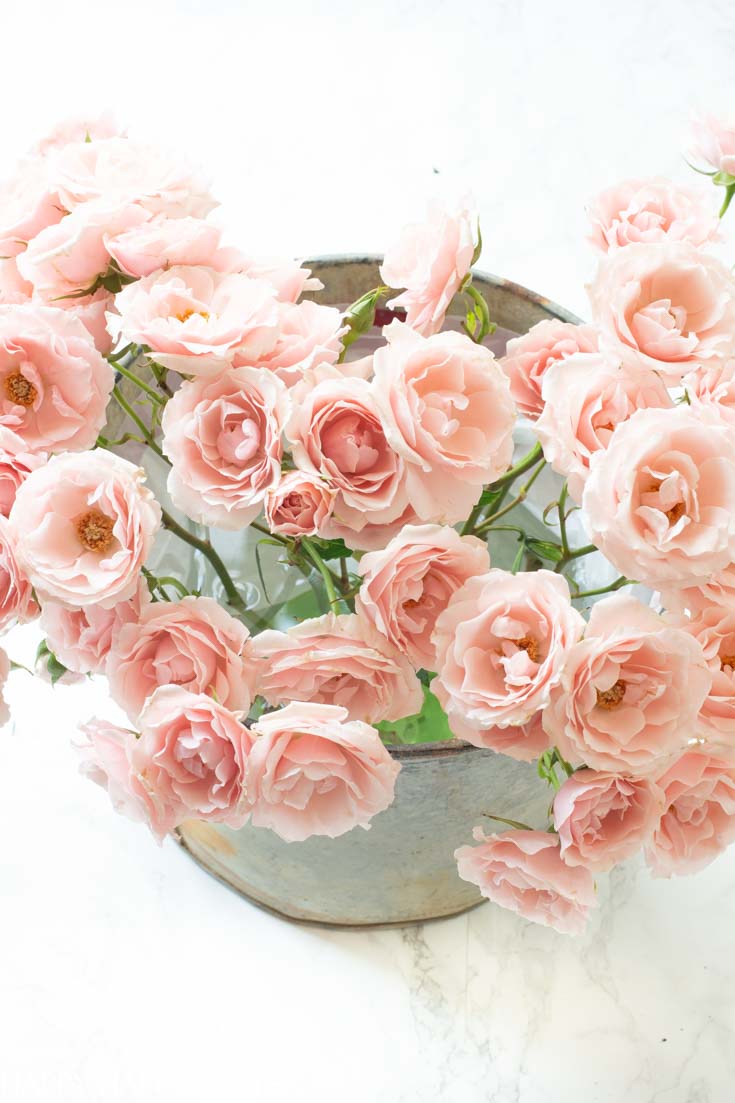 For flower arrangement ideas, I personally always place my dominant color first. That way, I can get them comfortably situated and balanced in the composition.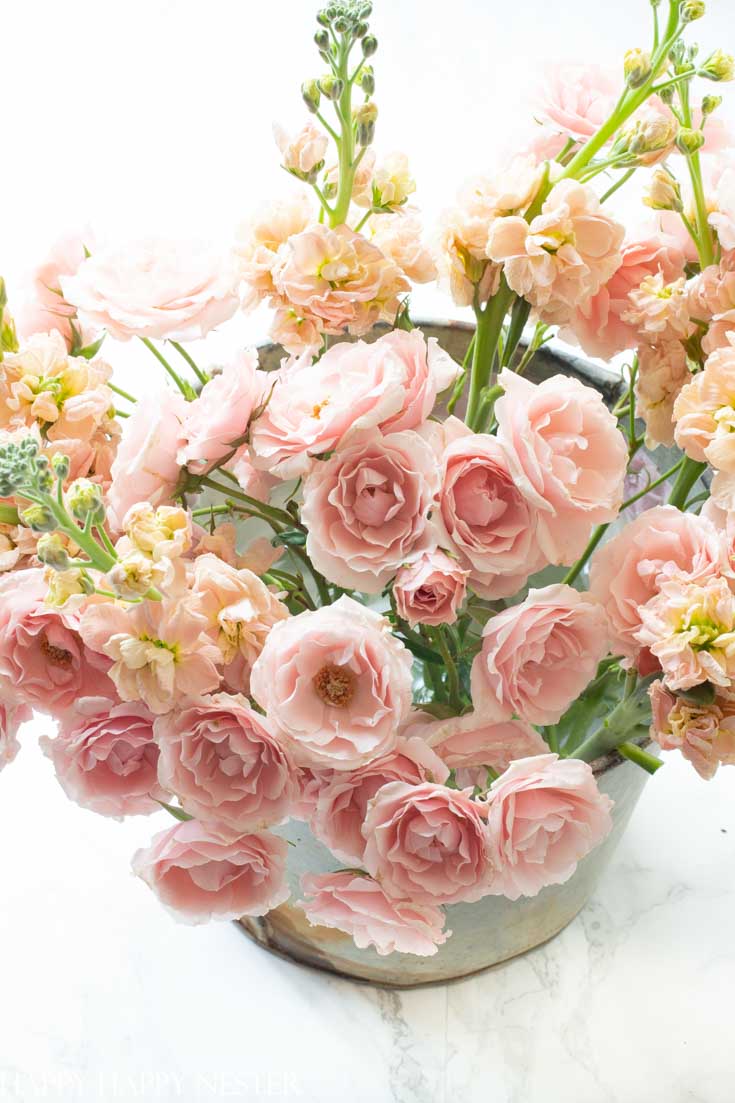 So, I arrange my pink roses first, followed by the pink/peach stocks.
Then I drape the orange tulips off the sides for some organic movement. Finally, I arrange the red ranunculus in a balanced pattern. When designing a bouquet, you want to create a visual pattern of movement for the viewer's eye. So in other words, a visual path where your eye goes to the center than moves around the flowers flowing around to the red ranunculus and orange tulips.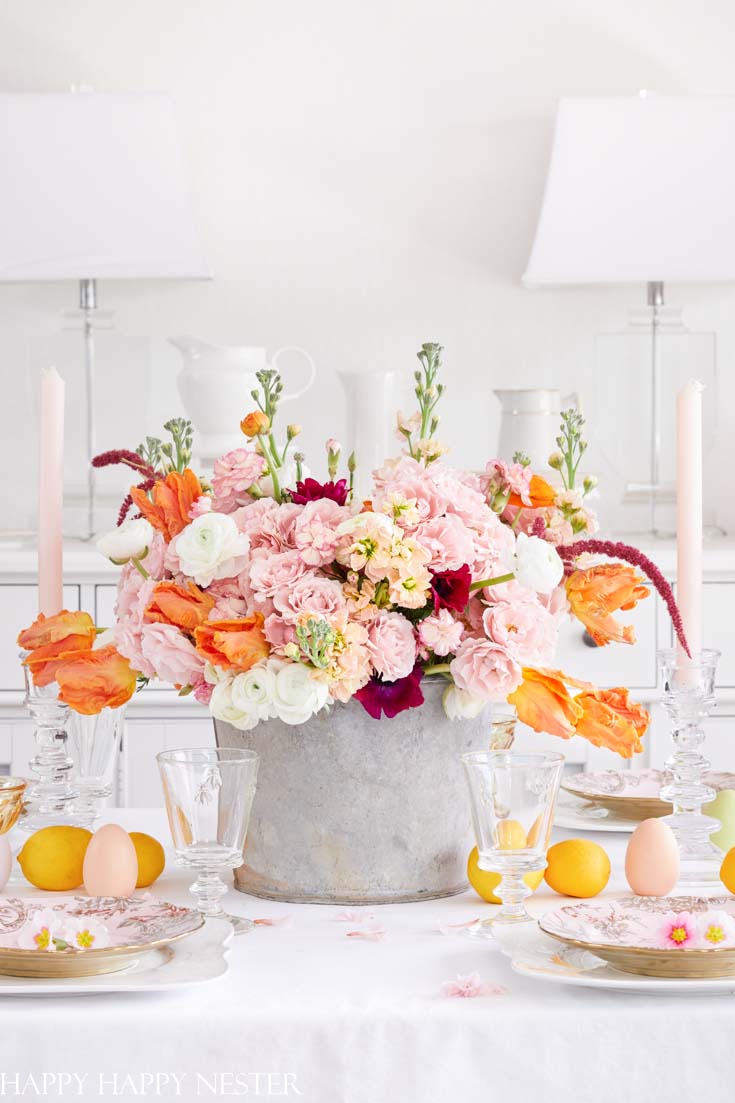 Also, I forgot to mention that if you have any holes or empty pockets in your bouquet, make sure to place a flower in the area. I feel that empty spaces tend to stop my eye and bother my sense of floral composition. But, if your flower arrangement is specifically airy with empty areas then that is another design choice.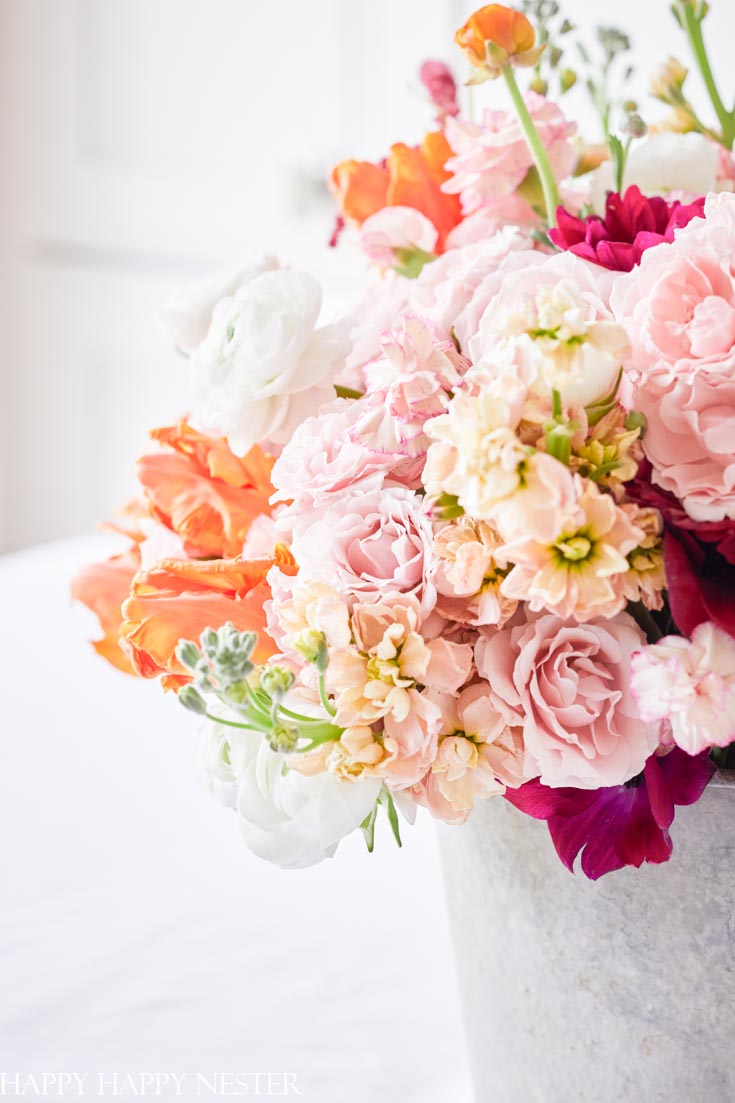 Ok, I hope this lesson on flower arrangement ideas makes sense. I love flowers and so I teach a lot of flower arranging over in my private FB membership. So if you like this post, you may love our group. It is a $15 a month payment, and I provide weekly live tutorials, which include flowers, crafts, and baking. We would love for you to join!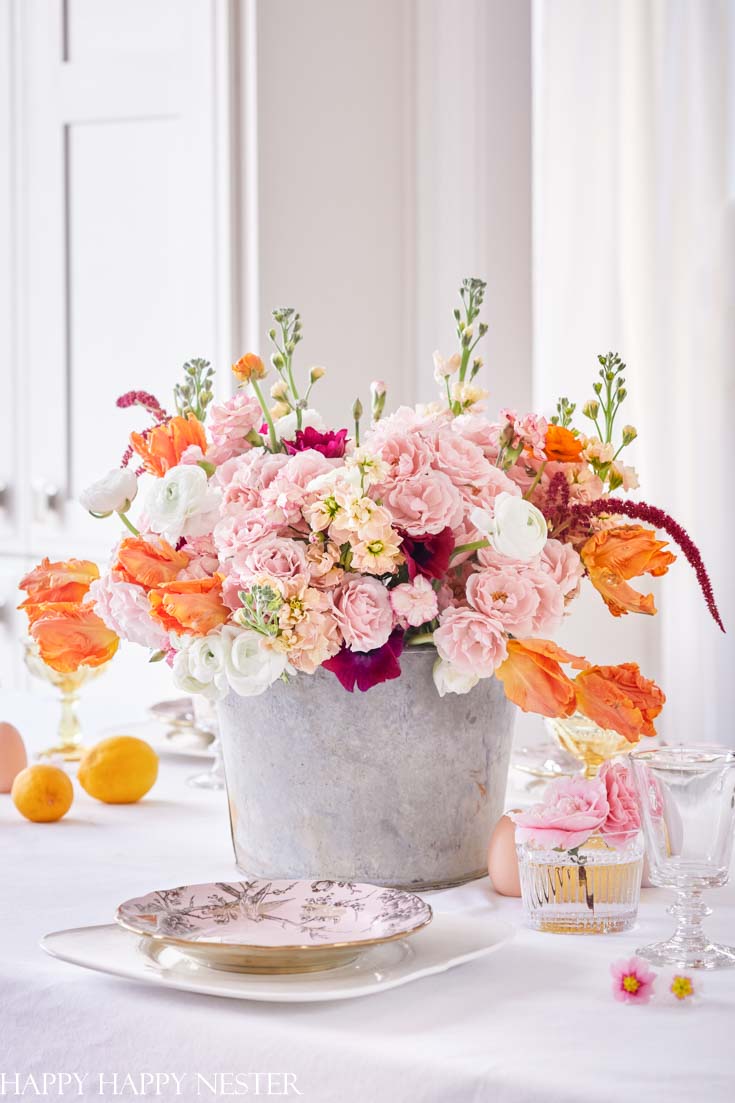 Thanks for your visit and for joining our fun flower arrangement ideas tour.
Happy Flower Arranging!

20 Beautiful Flower Arrangements
Click the links below each group of images to visit these inspiring ideas for spring!

Creative Flower Arrangement Ideas for Spring – Happy Happy Nester // How to Arrange Grocery Store Flowers – The DIY Mommy // Grocery Store Roses Spring Arrangement – Craftberry Bush // DIY Easy Tulip Arrangement – A Blue Nest 

Spring Floral Arrangements – My 100 Year Old Home // A Flower Arrangement in a Vintage Find – Finding Lovely // Farmhouse Flower Arrangement – My Sweet Savannah // Simple Spring Tulip Floral Arrangement – Zevy Joy

DIY Faux Eucalyptus Garland – Modern Glam // Elegant Tulip Eucalyptus Floral Arrangement – Inspiration for Moms // Easy DIY Flower Arrangement – She Gave It A Go // DIY Color Block Vase – Lolly Jane 

Easy Flower Styling Ideas – The Handmade Home // 8 Ways to Style a Big Vase with Faux Spring Florals – The Happy Housie // Spring Floral Table – Taryn Whiteaker // Moody Spring Floral Arrangement – Cassie Bustamante 

Easy Spring Flower Arrangement – Twelve on Main // 5 Tips to Make Faux Flowers Look Real – Hallstrom Home // Spring Flower Arrangement – Jennifer Maune // 3 Ways to Style a Faux Flower Arrangement – The Tattered Pew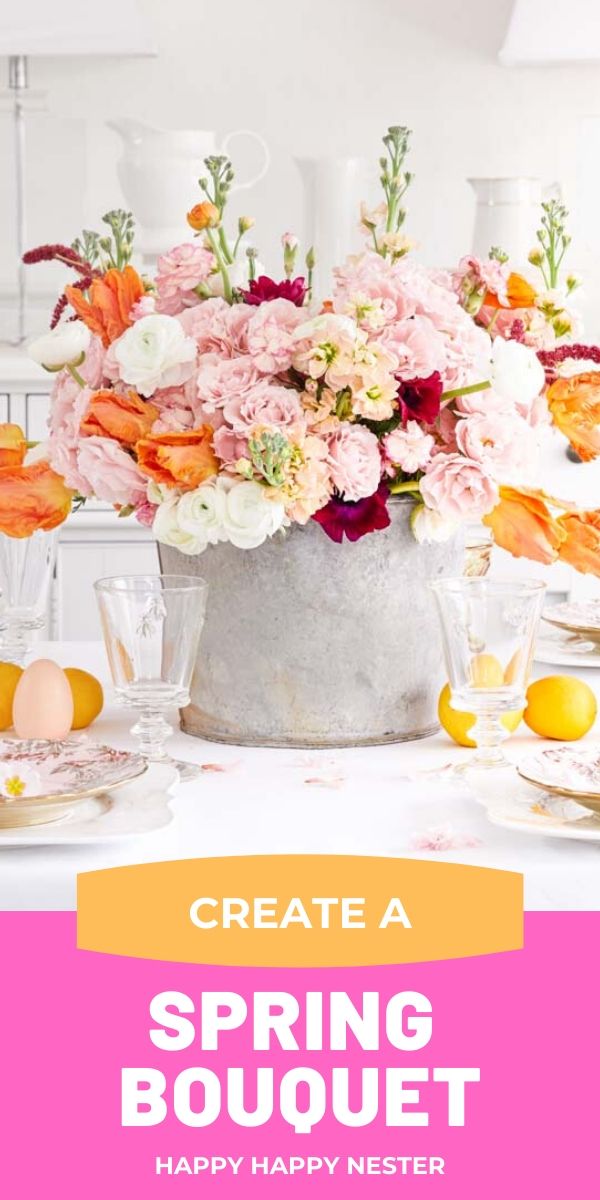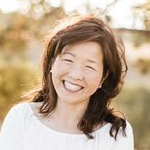 Latest posts by Janine Waite
(see all)