It's Peony Season, so let's take a look at everything peonies! Today, we are going to delight in everything to do with peonies. We are sharing how to create a peony cake topper, peony paper flowers, and much more. So join us, and let's hang out for a bit this Saturday!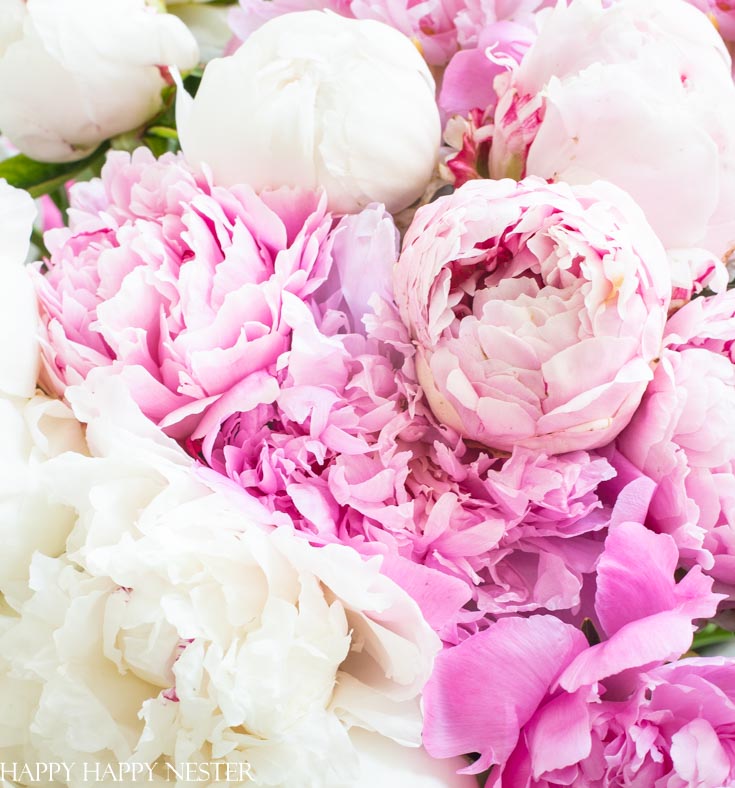 Saturday Chitchat with Janine – Volume 17
Welcome to this week's Saturday Chitchat!
It's finally the weekend, and this weekend is a special one because I have some posts of mine that I am so thrilled to share with you all!
To start the weekend on the right foot, below I have listed some fun and exciting crafts, treats and more for you to enjoy with friends and family!
So for all of you people out there who are wanting to have a good weekend, let's get started!
Check these posts out below and have a great Saturday!
A Personal Note from Janine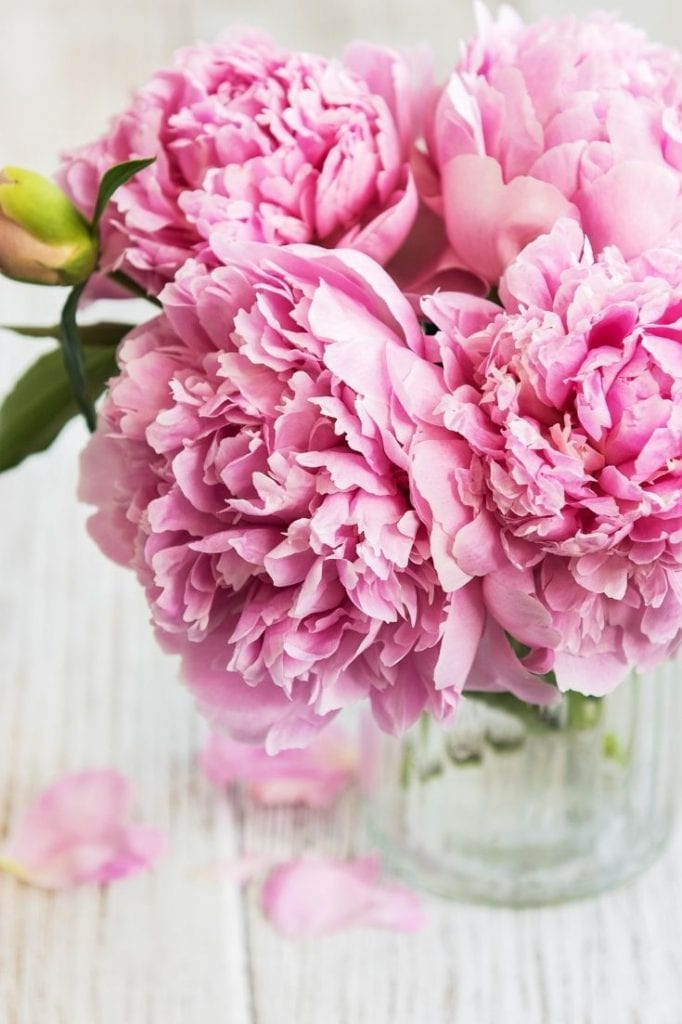 Growing up in Southern California, my reference of flowers mostly included roses, daisies, and azaleas.
My repertoire of flowers broadened a bit when we moved back east to Vermont. My mother-in-law introduced me to her wonderful garden of hollyhocks, foxgloves and most of all, peonies.
I was immediately smitten with these old-fashion flowers. It was fun to see the hollyhocks growing up the side of old barns on the backroads of Vermont.
We lived in the southern town of Manchester Vermont which was home to Robert and Mark Lincoln's home, named the Hildene. I remember that the Hildene held a peony festival in the summer and at first I wondered what all the hype was about these flowers.
Now, I know!
I loved living in Vermont. And during our five-year stay, I soaked up all the cultural events and festivals. I'm looking forward to our trip this June to visit my husband's parents. Who knows, maybe I'll be there in time to catch the peony season! They say that if it's June in Vermont, it is Peony season!

This Week's Inspiration – Spring Peonies
Peony Cake
As you all know, I am a big fan of cake, whether it's baking, decorating, and eating. So, I decided to add a little twist to my recipe and add some of my favorite flowers, Peonies!
I was inspired to create this beautiful yet simple Peony Cake because this week was all about Peonies and how we can integrate these gorgeous flowers with desserts, crafts and more!
For this post, I share with you how to decorate a cake with these beautiful blooms using some easy and fun techniques of mine!
Come on over to the blog to learn how to decorate your favorite cake with perfect Peonies!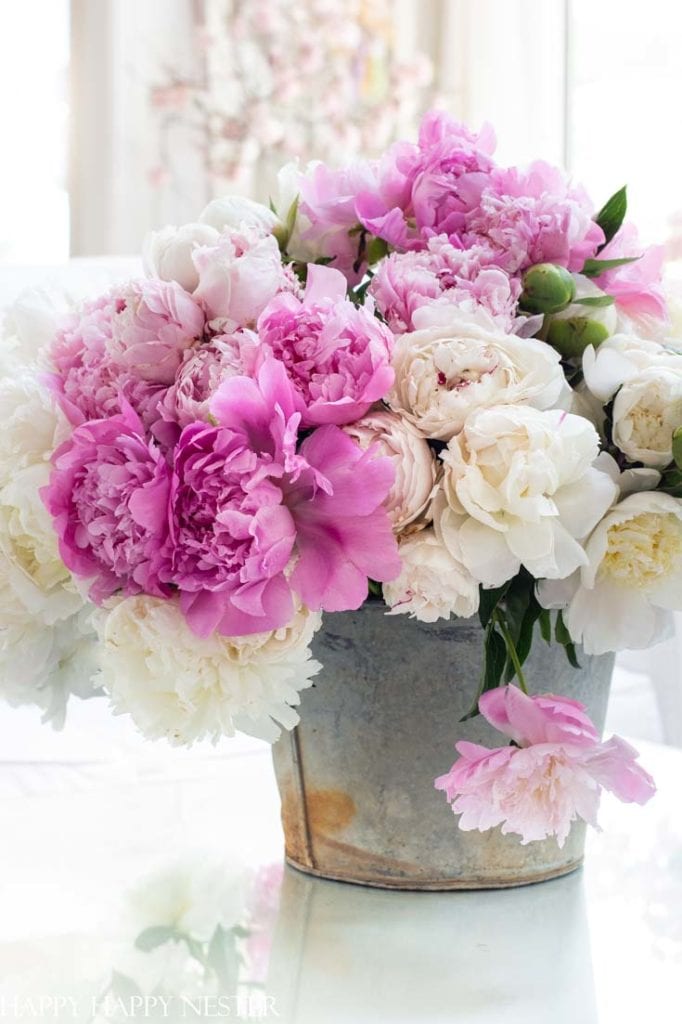 Simple Floral Arrangement DIY
If you know me, you know I love flowers and love creating floral arrangements to enjoy throughout my home!
Today, I am thrilled to share with you how to make a simple, yet stunning DIY floral arrangement!
This DIY will guide you in creating floral bouquets along with adding a bit of beautiful decor to enjoy in the comfort of your own home!
Check out this post to get started on how to add a pop of color or two using a few flowers!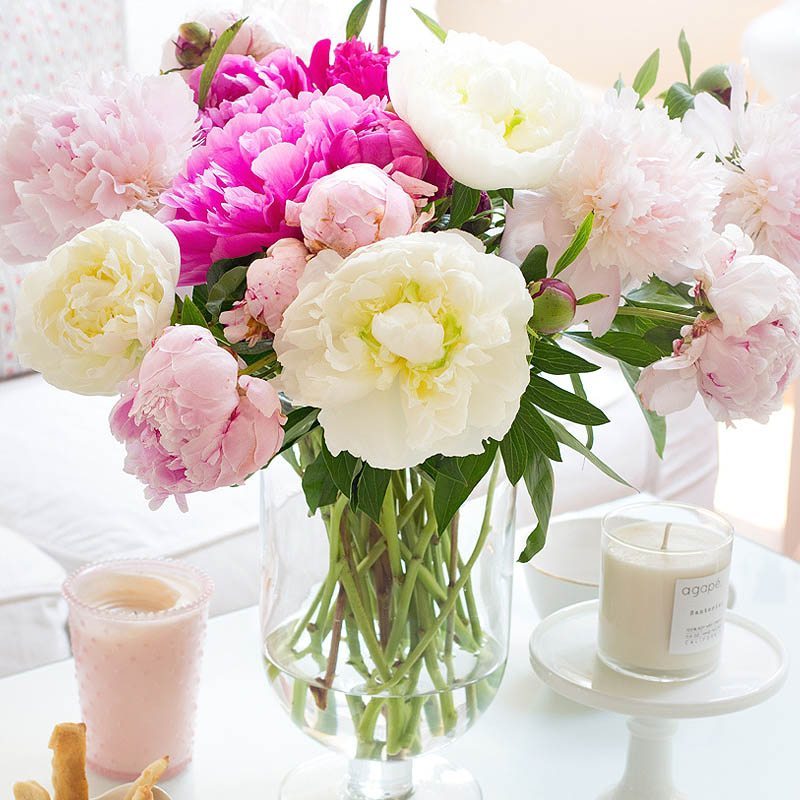 Our Living Room Full of Peonies
I have always wanted to inspire others to create their dream room whether it's a living room, a bedroom or an outside patio!
For this post, I am going to be sharing the full backstory of how I got the inspiration for my living room and how you can decorate yours in a similar way!
So visit the blog post and stay awhile to become inspired and find ideas on how you can design your dream room!
---
This Week's – Boutique of the Week (Beautiful Paper Peonies)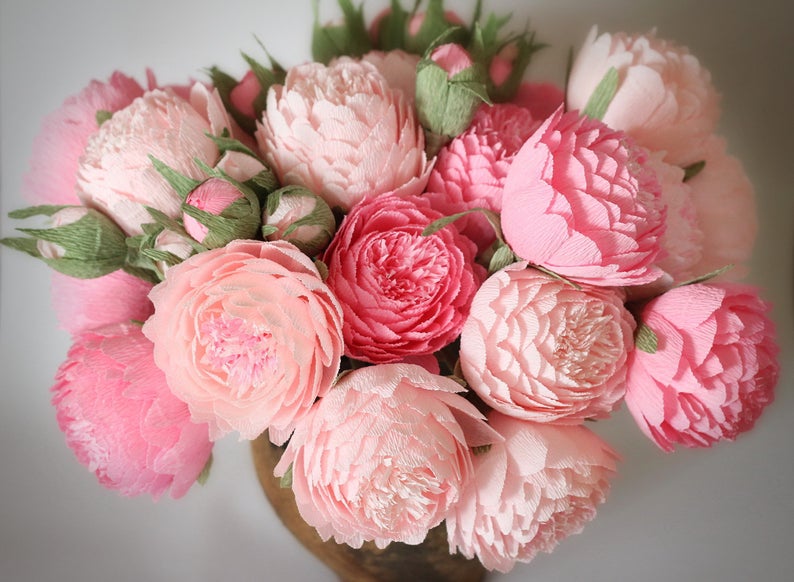 Beautiful Paper Peonies
Do you want to be able to admire your flowers a little longer before they wilt? I have a solution! This Week of the Boutique is all about Paper Peonies for sale on Etsy!
This post has 10+ options of Peonies made out of paper of all different colors and sizes!
That way you are able to enjoy your flowers inside and outside without having the fear of them wilting or dying so soon!
Check these paper flowers to get started on creating floral arrangements that will last forever!
---
My Favorite Things – Peonies
*The following post contains affiliate links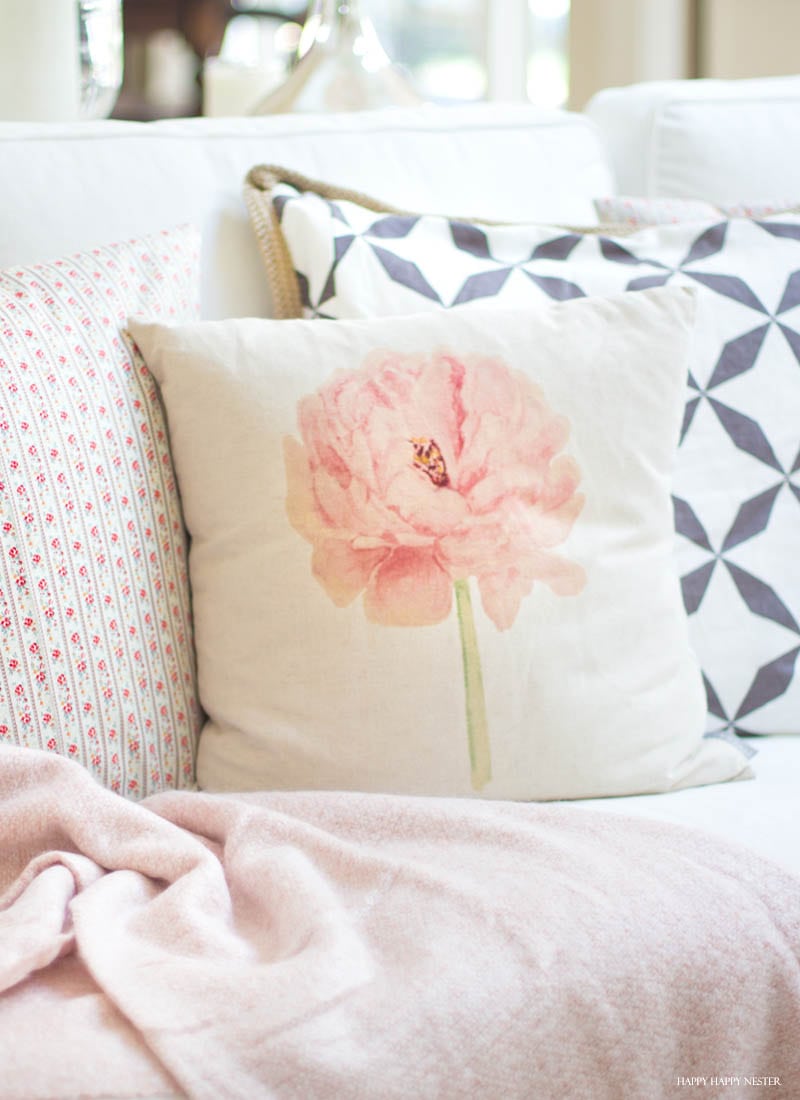 PEONY PILLOW
Who wouldn't want a comfortable pillow that actually looks good in their home? I sure would and today I am glad to share with you a pillow of mine!
And yes, it is indeed a pillow with a Peony on the front, which is one of my favorite flowers!
So if you share my love for flowers then this is the one for you! It's simple, comfortable and gorgeous to decorate with during spring or summer!
Check out this Peony Pillow over on the blog! And you can also check this Peony Pillow on Etsy!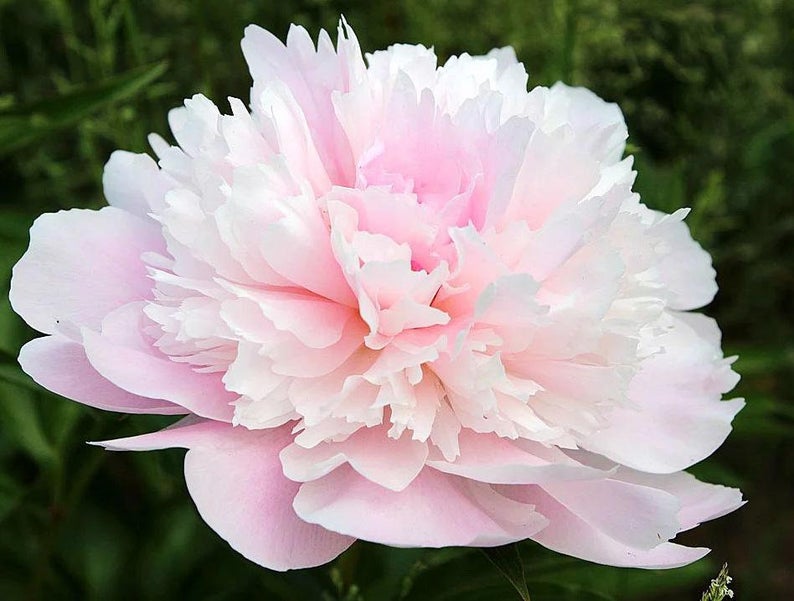 Peony Tuber Plant
Since this week is all about Peonies, I have found a plant that will blossom gorgeous Peonies for you to enjoy and admire!
These Peonies will produce a fresh bunch of blooms that can then be used to create a beautiful bouquet!
This plant is healthy and easy to maintain and 100% worth planting because who doesn't love a garden full of perfect Peonies!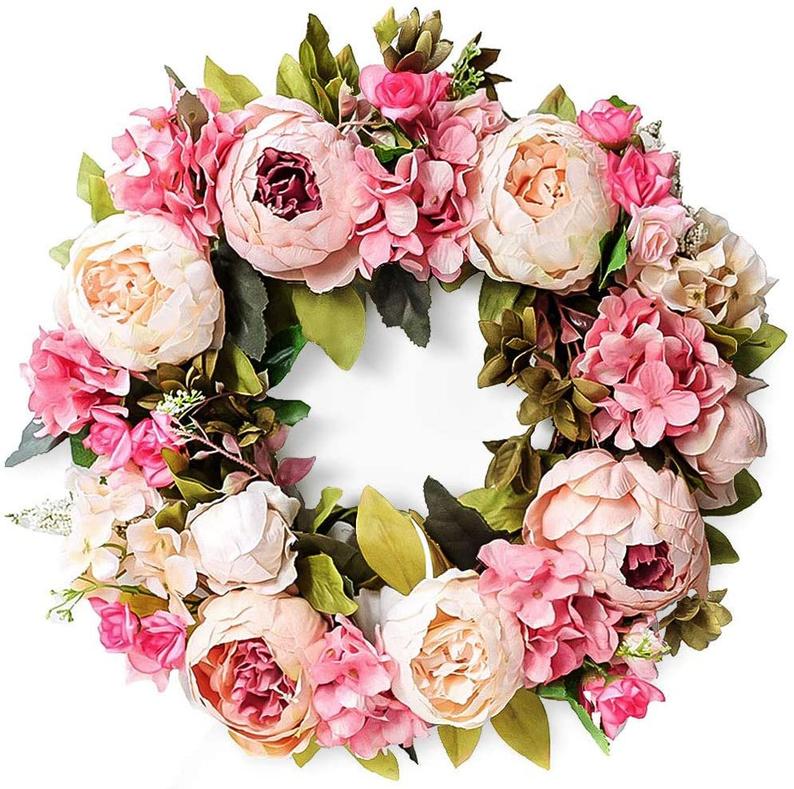 Peony Wreath
Summer is arriving and I am looking forward to decorating my home with tons of flowers whether it's wreaths, floral arrangements, bouquets, you name it!
If you are doing the same, I have a gorgeous wreath full of faux Peonies to hang up anywhere inside our outside!
This wreath looks real but is made out of silk. It's multi-colored, meaning there are different colors and shades of Peonies, and this decoration requires no maintenance!
Also, make sure to check out our paper peonies blog post as well, if you love to decorate with peonies.
---
Easy Desserts to Bake
Chocolate Chip Skillet Cookie
If I had to recommend one dessert recipe from my blog for you to try, this would be the one.
But seriously, the Chocolate Chip Skillet Cookie is so delicious, it's totally worth baking!
It's basically a giant chocolate chip cookie with your choice of chocolate candy in the middle with a layer of chocolate chips on top which can then be topped with scoops of ice cream!
Sounds mouthwatering right? Trust me, your taste buds will be thanking you later.
Come on over to the blog and check out this chocolate chip skillet cookie recipe!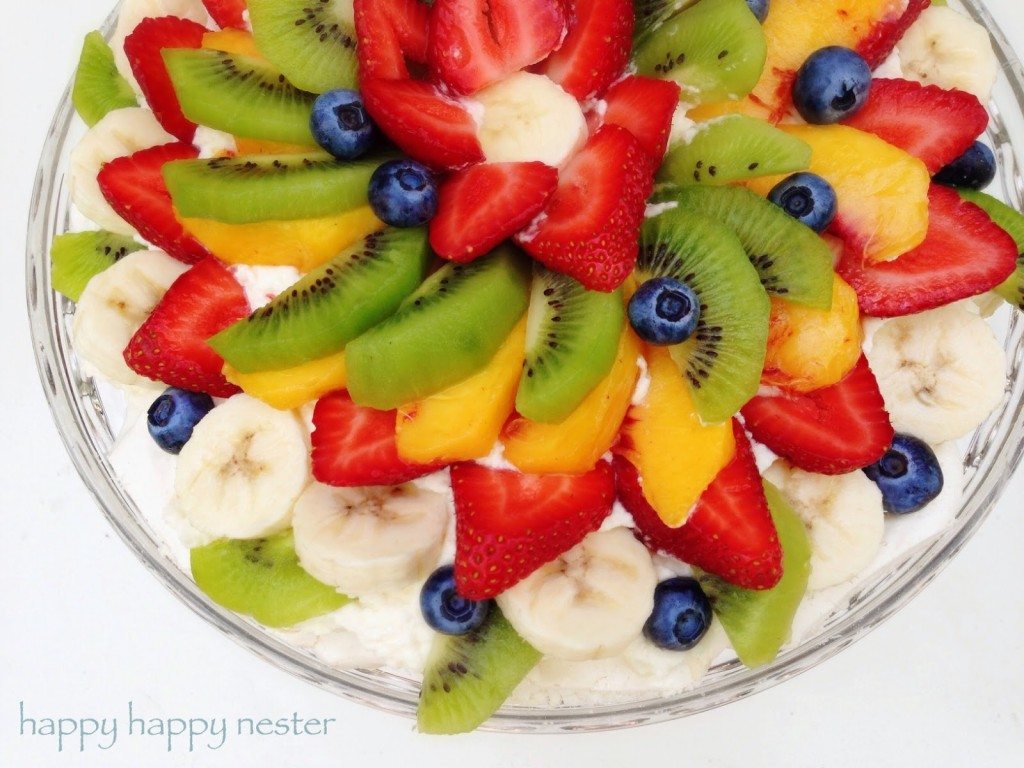 Easy Pavlova with Fresh Fruit
In need of a tasty dessert? Well I have one of the best dessert recipes to enjoy during the summer!
This recipe is a meringue-based dessert that is decorated with fresh fruit such as blueberries, strawberries, kiwis, bananas and peaches!
For this recipe, you can use any type of fruit you desire, trust me it will taste delicious no matter what!
Join me and come over to the blog to try out this yummy dessert to share on a nice summer day with friends and family!
---
Trending Over On The Blog
Paper Lantern DIY
In need of a fun and gorgeous DIY craft to decorate your outside patio with? I recently made this paper lantern, hung it in my backyard, and I am loving the look!
It was so much fun to create because I could pick out what design I wanted and choose where I wanted to hang it!
Since summer is coming, we are all starting to have family and friends over to enjoy evenings outside, meaning we all want our outside oasis to look welcoming. In that case, I would definitely recommend this Paper Lantern to add to your backyard!
Come on over to the blog to check out this craft to start decorating your outside patio!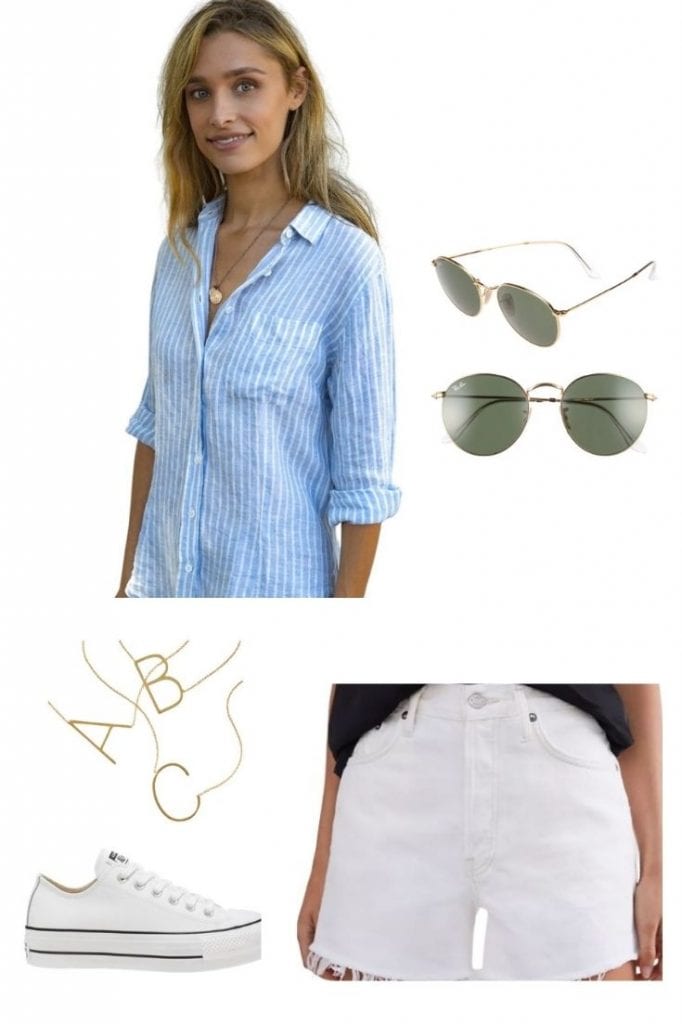 Casual Summer Outfits
Summer is coming and that means we are all in need of a new wardrobe! In this post, I am happy to share with you 7 outfit ideas that you can mix and match to have the best summer!
Basically, we want you to feel good and look good in what you wear so with the help of these outfits, we hope to inspire you to wear these looks or create your own!
Summer is all about spending time with friends and family and making memories, and our main goal is to make sure you have comfortable yet stylish clothing to wear while having fun!
So, come on over and check out these fits and get ready to have the best summer ever!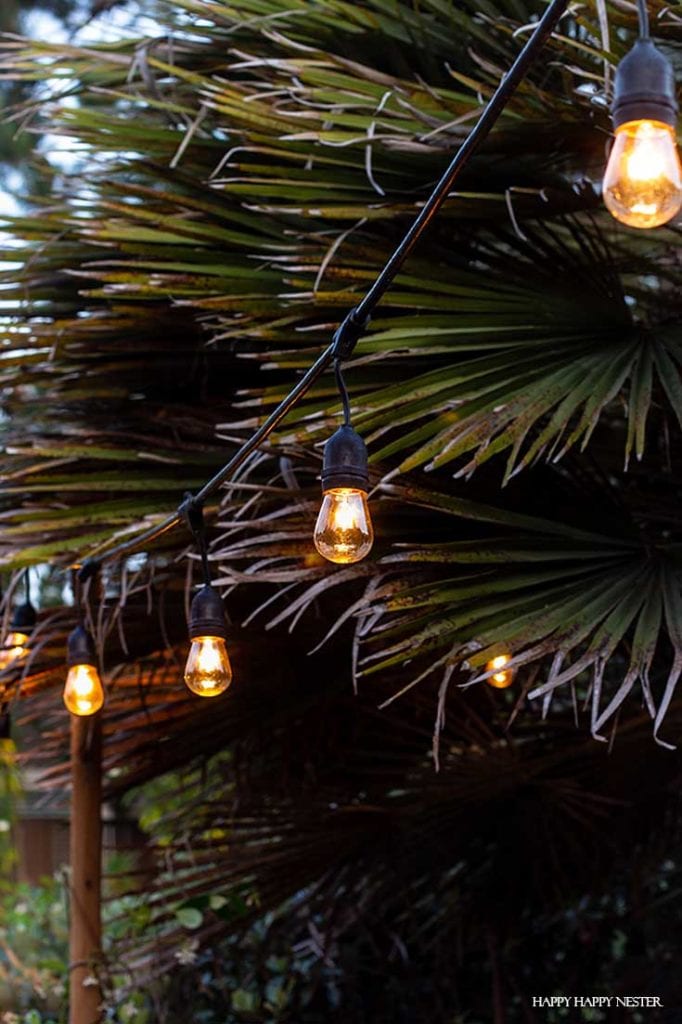 HOW TO HANG OUTDOOR STRING LIGHTS
It's starting to get warmer and we are looking forward to spending time outside with family and friends!
We have styled our outdoor patio to the point where we can comfortably relax any time of day with the help of our string lights!
These lights help out a bunch when we decide to stay out after sunset so this post is dedicated to teaching you guys how to hang outdoor string lights of your own!
So, if you're like me and excited to hang out outdoors for the summer, come on over and check out this post!
---
Look What's Baking!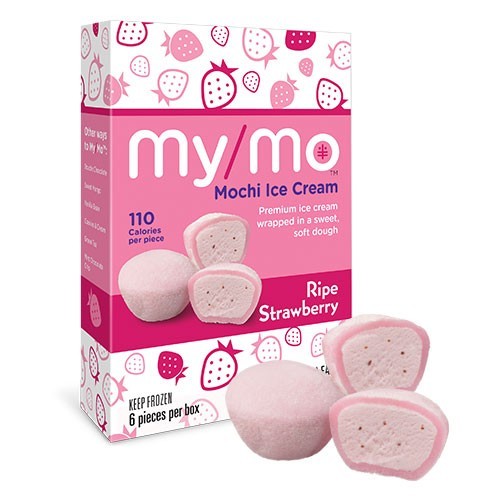 MOCHI ICE CREAM
This is one of my favorite go-to desserts! Not a lot of people know about mochi or even know what it is but I am here to tell you, it's worth a bite!
I have loved mochi ever since I was a child. And I now share the love of this dessert with my kids and family!
I promise you, if you like ice cream then you'll love this treat! It's a nice dessert to have during the summer because it's cold but melts in your mouth with a sweetness like no other!
Now that I have your mouth watering, go check out my traditional Mochi Recipe with Mochiko flour.
---
This Week's Tips – All About Peonies
How to Get Your Peonies to Bloom
It's always better when our flowers are in full bloom but sometimes that's not always the case and we end up waiting for our flowers to open up and bloom.
Today, I am happy to share with you a key trick on how to get the flower, Peonies, to bloom faster so you can skip the wait!
I have tried this method and can confirm that it is a success! First, you can cover the Peony with a plastic bag and seal them at the stem which causes the ethylene gas to cause the flowers to open up!
Within 20 minutes, the petals will begin to blossom and after 9 hours, your flower will be in full bloom!
This tip helps out when creating floral arrangement and simple bouquets when you want your flowers to be open and in bloom!
---
Here's What We Are Doing This Weekend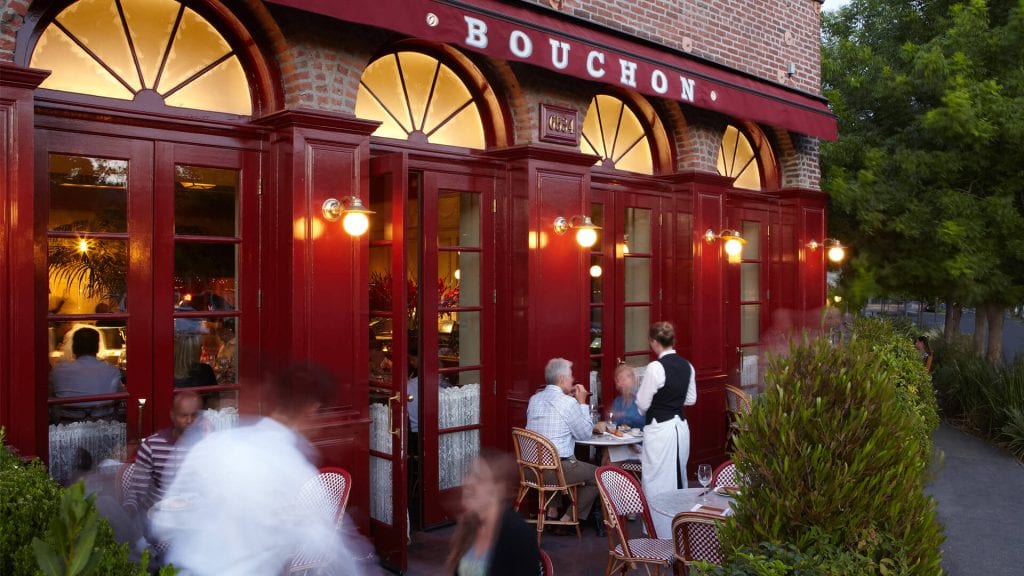 Bouchon Bistro – Yountville
Address: 6534 Washington St, Yountville, CA 94599
Phone: (707) 944-8037
So today is my birthday.
To celebrate, the family and I are having dinner in Napa. We love Thomas Keller's French restaurant, Bouchon.
My son loves that this restaurant has been awarded a one-star rating from the France-based Michelin Guide San Francisco. I must admit that I feel they totally earn that status and then some.
Bouchon is in the quaint town of Yountville. We love to mill around town and poke into some of the shops. And the view of the gorgeous vineyards surrounds this small town.
---
This wraps up this week's Saturday Chitchat celebrating Peony Season!
Thanks so much for chatting with me!
Happy Mother's Day!

Catch up on Saturday Chitchats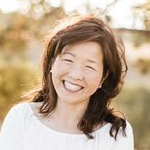 Latest posts by Janine Waite
(see all)