This post is a Paper Flower Roundup which also includes silk and felt flowers too!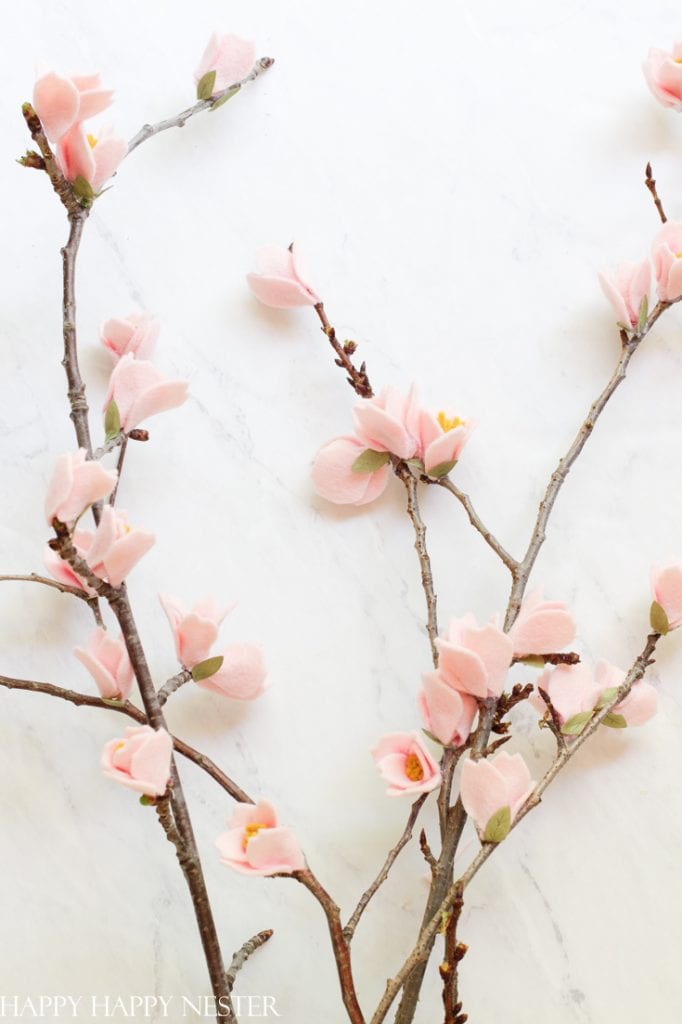 I'm so happy to be featuring flower projects today. Flowers are my life, so it is easy to share them with you.
I'm trying a new thing this year. Each week of posts has a theme. And this week, it was all about flowers, specifically paper flowers, silk, and felt flowers too.
Saturday Chitchat with Janine – Volume 10
Welcome to my Saturday Chitchat!
Have you ever wanted to make a felt or tissue paper flower? They aren't too difficult to make, and my posts show step-by-step tutorials that are easy to follow along.
But if you aren't very crafty, I'm including ways to buy handmade flowers. No worries if you aren't crafty.
Also included in this post are some gardening and baking inspirations. I even shared some floral cakes!
Yes, I went a bit over the top in this paper flower roundup.
So get comfy, pull up a chair and grab a cup of coffee or tea and let's chat about flowers!
A Personal Note from Janine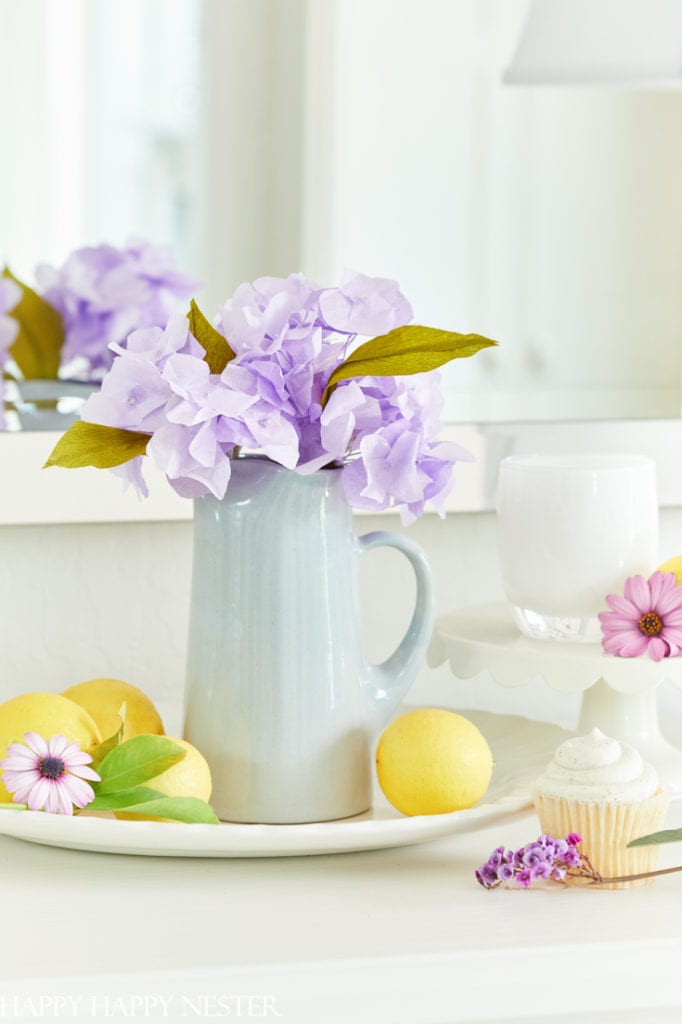 For as long as I can remember, my life has always been filled with flowers. My mom had a garden full of flowers, and my grandma had a whole backyard devoted to rows and rows of flowers. Even my uncle gardened. In fact, I have his Siberian Iris plants.
My Uncle George gave me a bunch of his beautiful all purple mini Iris and I planted it in our yard in Seattle. These plants were off shoots from my mom's plants. And my mom got them from my uncle. He and my mom would share their Iris bulbs.
Well, I had a beautiful bush when we moved to California and I didn't want to leave them behind. So I quickly grabbed a few for our new home.
When we moved in, we just plopped it in the garden. Unfortunately, it was not in the best spot.
Last year, my husband and I moved the plant, and now we can't remember where we placed it. Do you ever do this?
I definitely want to find my uncle's pretty iris! And I love that plants are handed down through the generations.
All my relatives have handed down their passion for plants and flowers to me and I love that.
So today, I dedicate this post to all those relatives in your lives who are no longer with us and loved flowers.
Sorry that I get a bit sentimental over here, but I love reminiscing about the fabric that makes up our lives. And all the wonderful events and people who influenced our personalities.

---
My Latest Obsessions: Paper Flowers Roundup and More!
This Week's Inspiration – Crafts on the Blog
*The following posts contains affiliate links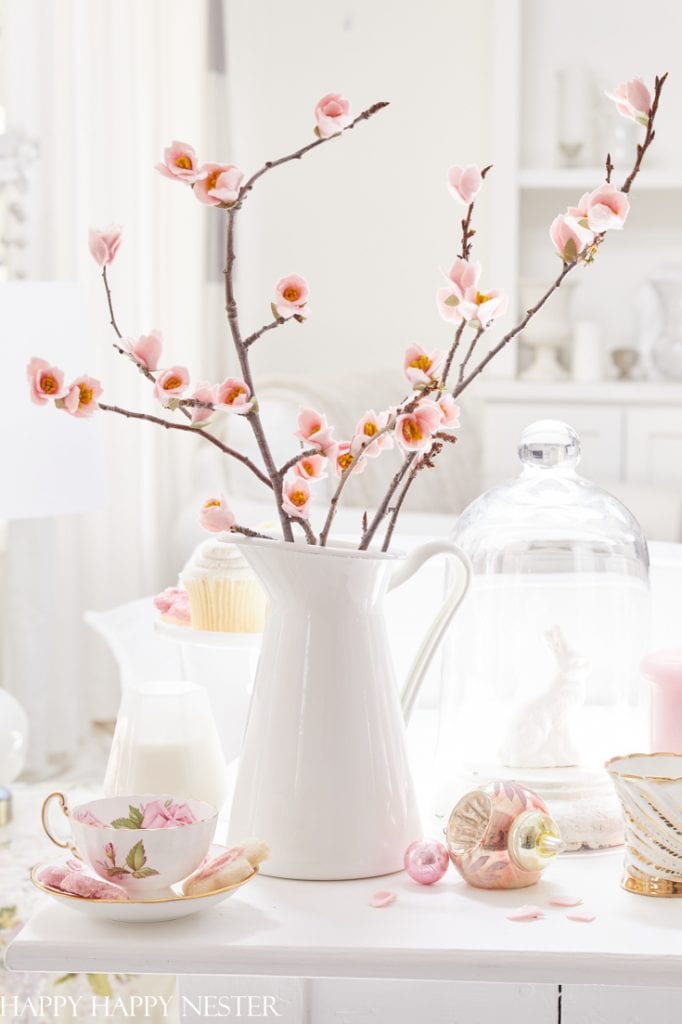 Felt Flowers Tutorial (Cherry Blossoms)
I always look forward to our neighborhood Cherry blossoms. I'm still waiting for them to bloom.
In the meantime, I made a few felt flowers. I attached them to real twigs, and I love how they turned out.
Over on the post, I show how to make these flowers without using a petal template. It turns out that you only have to make at stamen and five petals for these pretty blossoms.
The cool thing about making these flowers is that you'll have them forever.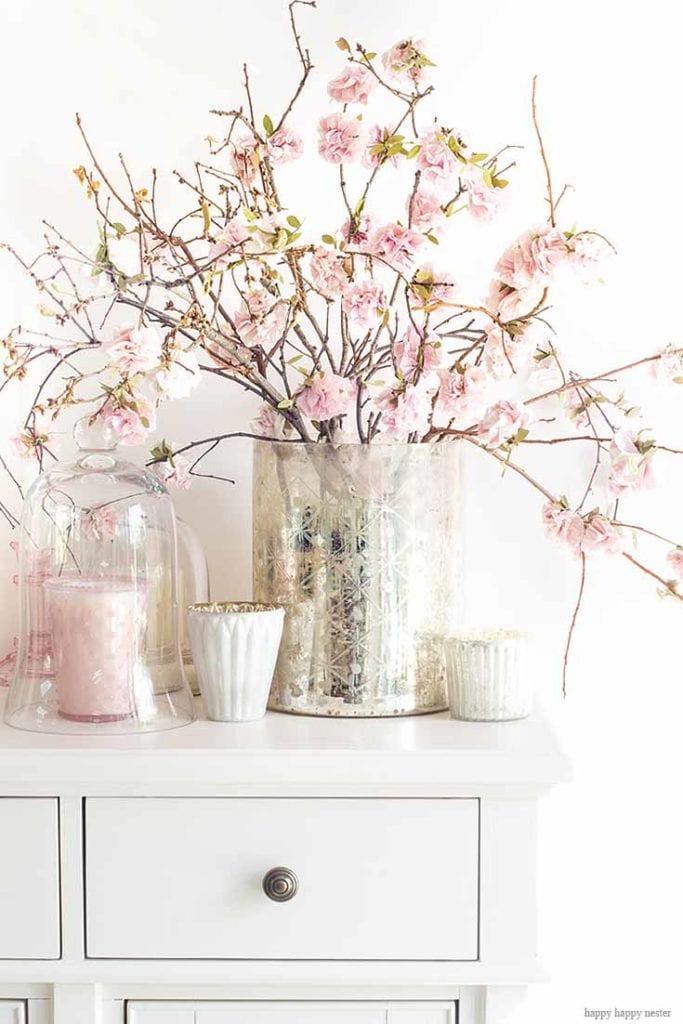 Paper Cherry Blossoms DIY
If you prefer to make tissue paper cherry blossoms, here is another paper flowers tutorial.
Both faux flowers are lovely, but you can see the difference in style. So, choose which one you like and then get crafty!
I personally love both styles!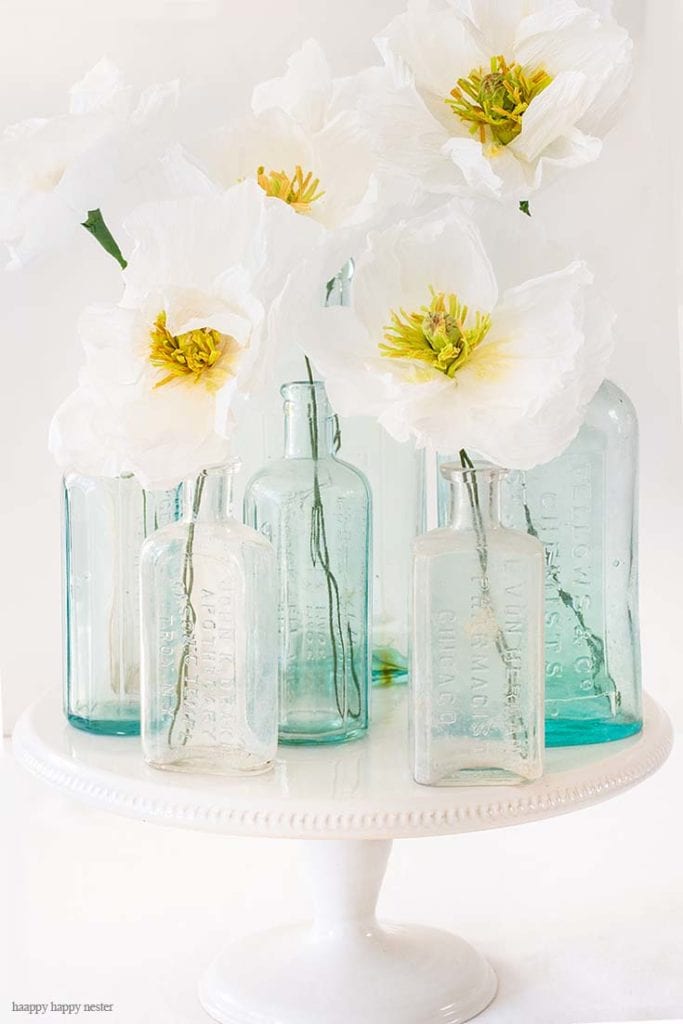 Icelandic Poppies Tutorial
Icelandic Poppies look like they are made from crepe paper. I always buy real flowers at the flower market, and I'm always sad when the beautiful blossom wilts away.
Icelandic poppies are so amazing and I wanted to capture this in my crepe paper flowers tutorial.
Unlike the small cherry blossoms, these paper flowers are much larger. And this means you don't have to make as many.
So, in regards to time, this is the better bet. You can make a bouquet if you like!
---
This Week's – Boutique of the Week (Flowers)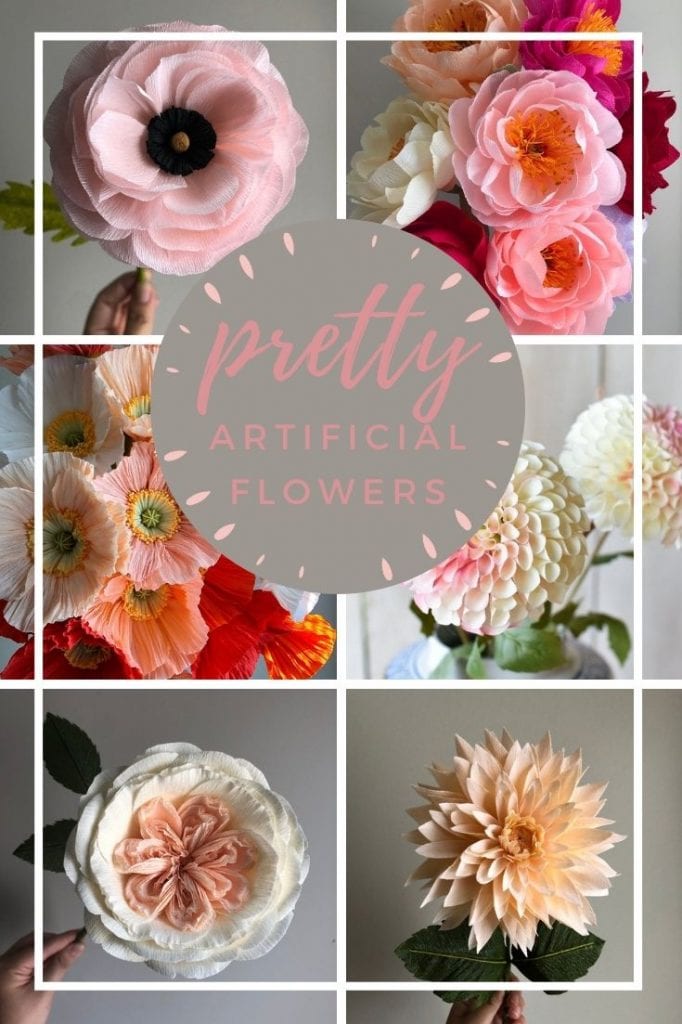 Paper Flowers – Boutique of the Week
Since this week is all about flowers, the Wednesday Boutique of the Week features paper flowers and felt and silk flowers. This post works perfectly with today's paper flowers roundup.
This collection includes flowers that you won't see at Michael's Craft stores. The paper and felt flowers are all handmade, which makes them extra special.
Come on over to the post to view the 15 unique artificial flowers.
---
My Favorite Things – Flowers
*The following post contains affiliate links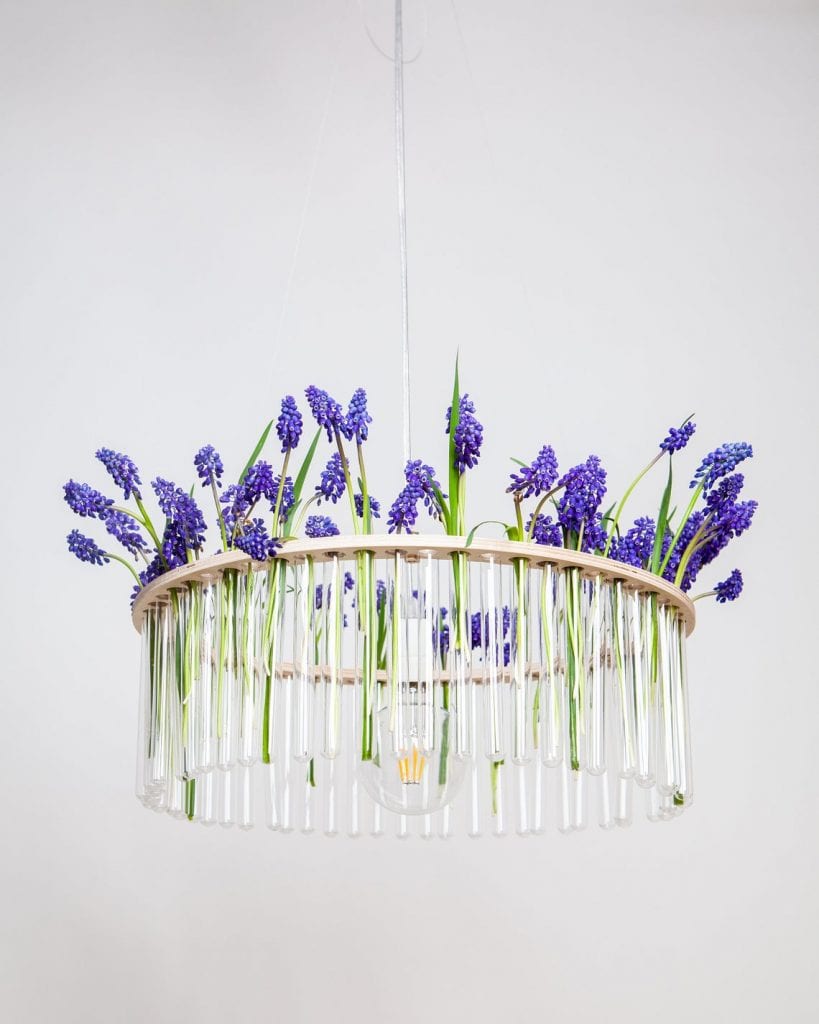 Oh my this is breathtaking! What a wonderful chandelier!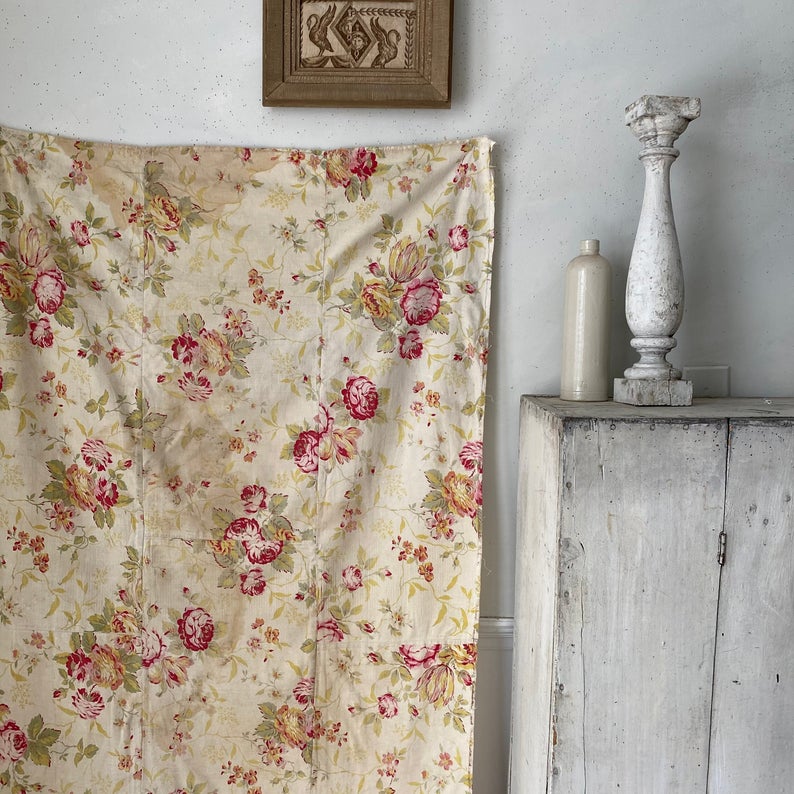 This boutique store only has one of these table cloths. So, I'm linking to the store and you can peruse their shop.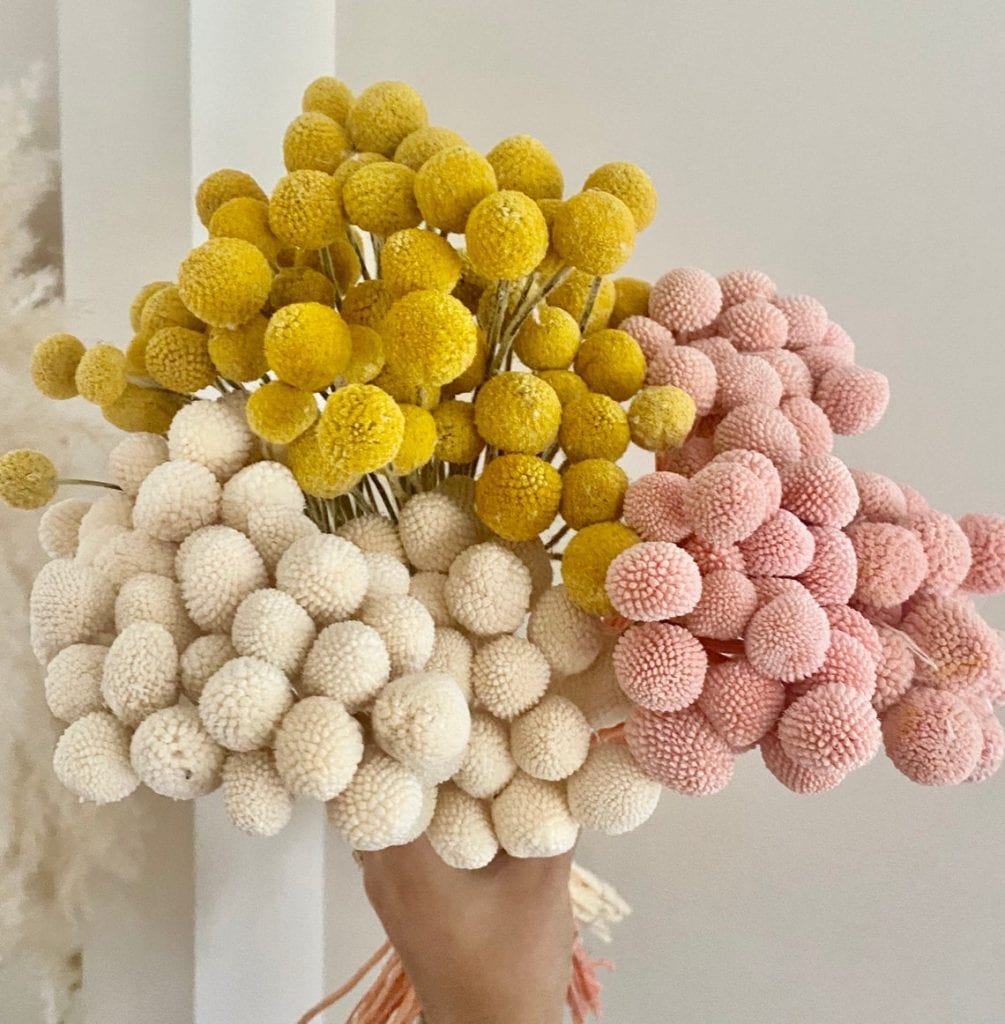 I'm mesmerized by these dried flowers. I had never heard of them until lately.
---
Recipes for the Week – Cakes!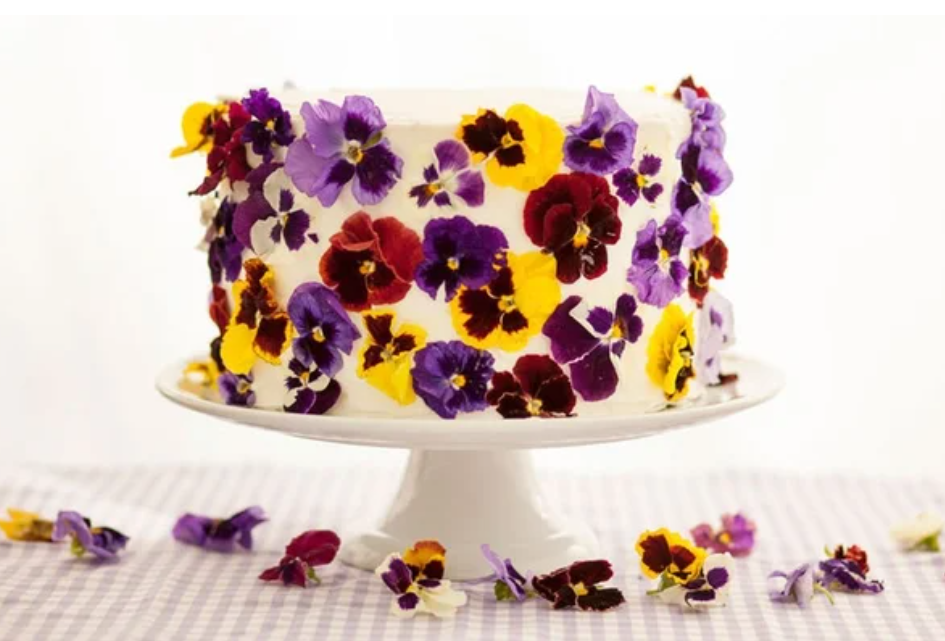 Pretty Flower Cake
This beautiful Pansy cake looks so pretty and so easy to make. This comes from Brit + Co.
If you are cramped for time, buy a cake and add your own garden flowers. Just make sure they are all edible flower with no pesticides on them. I know that pansies are edible flowers.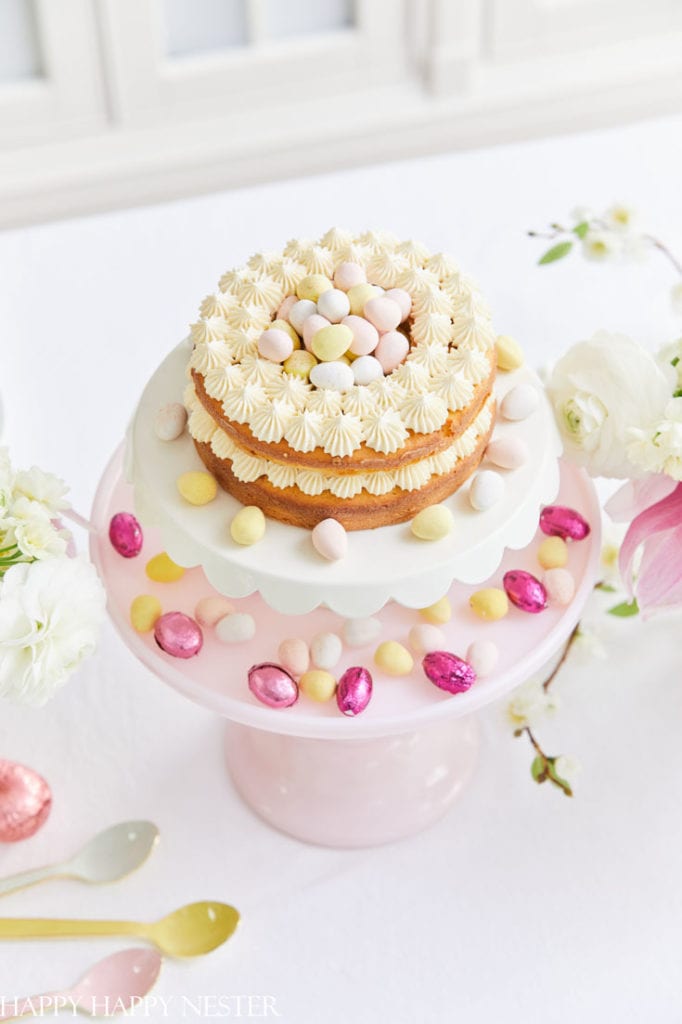 Last Minute Easy Easter Cake
I love this lemon pound cake recipe, but I especially love how easy it is to make. The cute malted Easter eggs are so adorable in the center of the cake. Find out how to decorate this impressive looking spring cake.
Right now this post is pretty popular over here. So, make sure to check out this Quick and Easy Spring Dessert.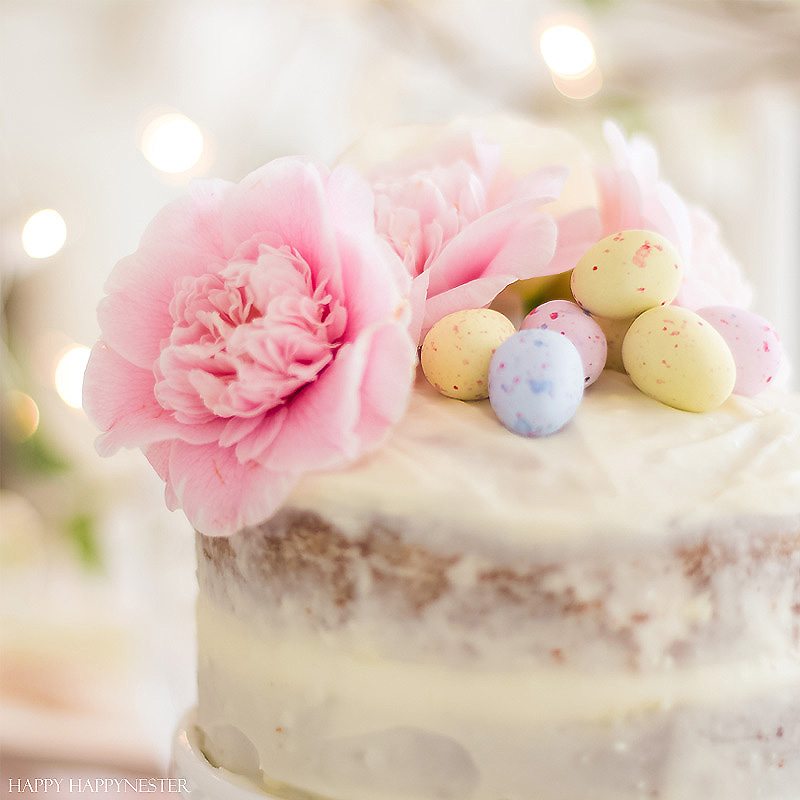 Carrot Cake Recipe
I shared this carrot cake post with you the other day. I no longer have these photos on the recipe post. If you like this design, just add some clean flowers (I used Camillias which are safe) from the garden and add Cadbury Mini Eggs to the top. I love adding flowers to my cakes.
But, this Carrot Cake recipe is from the old department store called Broadway. I love this recipe and how it's such a moist cake. Your family will love this recipe.
I have many more desserts over here. Here is a link to them.
---
Crafts for the Week – Weekend Craft Projects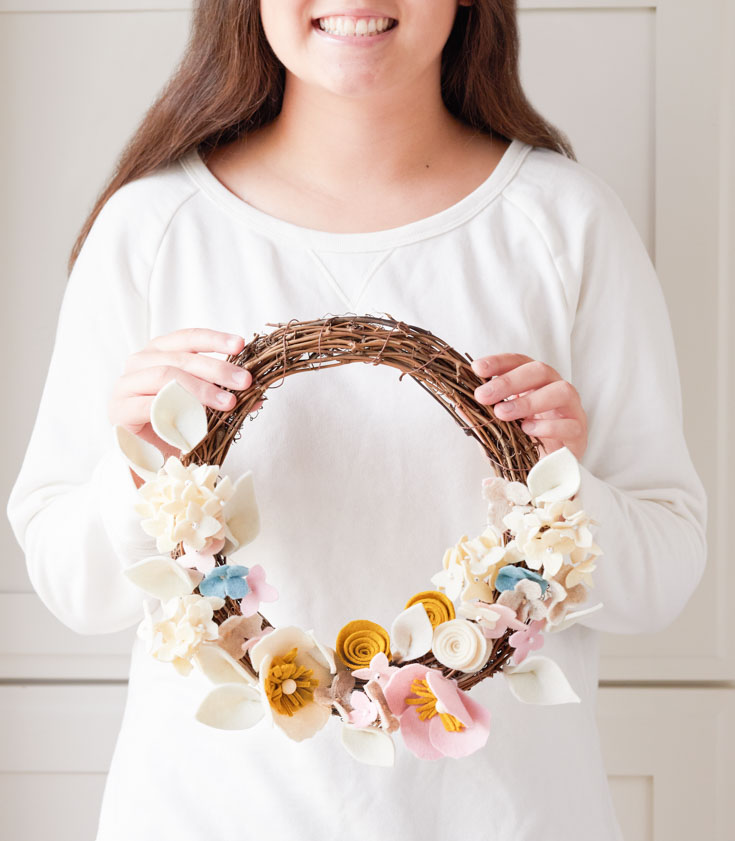 More Felt Flowers
This beautiful felt wreath includes three flowers. I have three tutorials that show step-by-step instructions on how to make each flower. You'll master how to make a hydrangea flower, an anemone, and finally, a rosette flower.
My goal was to chose unusual colors and to imitate a retro styled wreath.
I hope you have the time to make this wreath.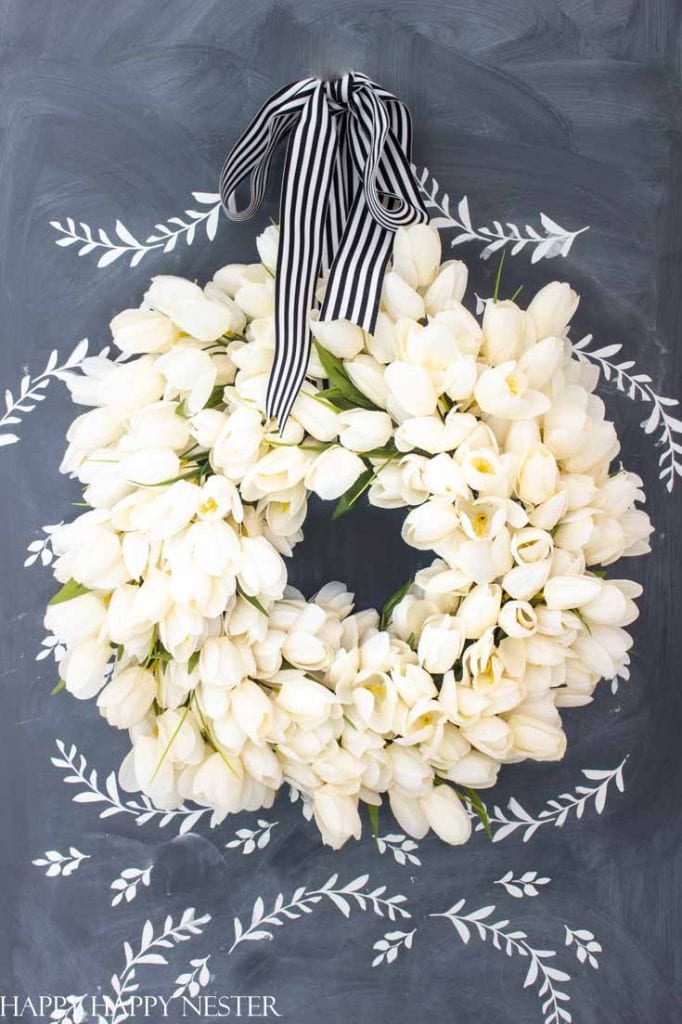 Beautiful Tulip Wreath DIY
I have made quite a few wreaths, but this tulip wreath is one of my favorites! It is so easy to make, and in person, it's stunning!
A neighbor has a wreath on two of her front doors. They look so grand and beautiful.
Find the faux flowers on sale and make this wreath in under an hour! No need to buy one!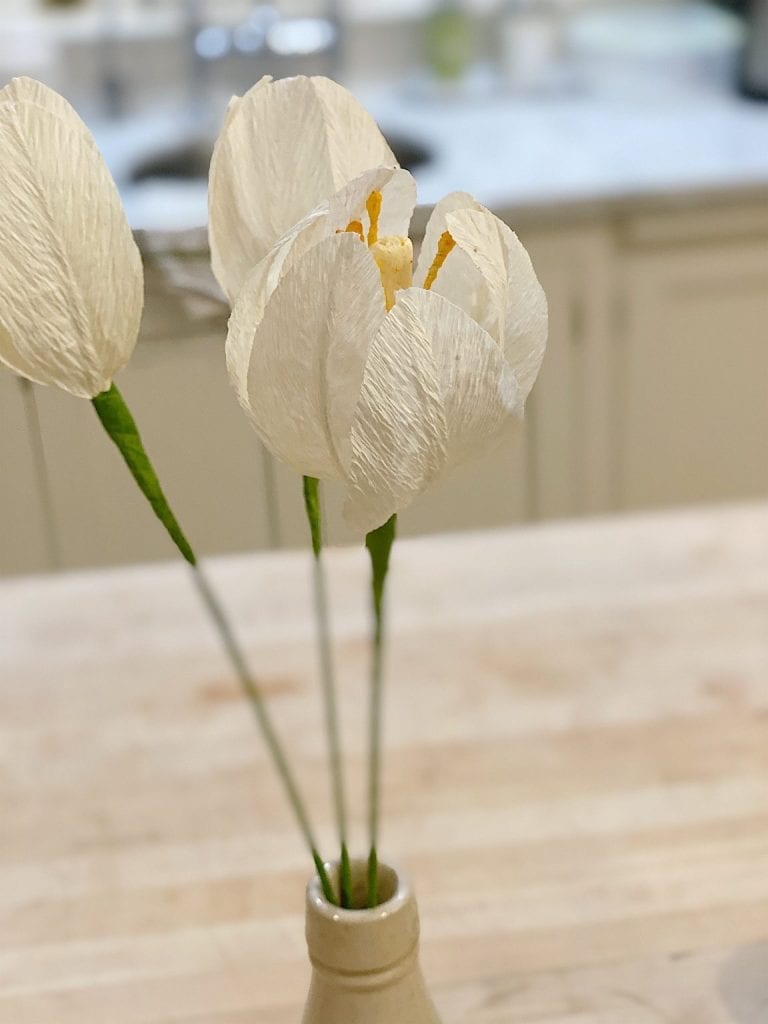 Paper Tulip Tutorial
Do you want to learn how to make paper tulips? Well, Leslie has a great tutorial on how to make paper flowers for spring.
She loves paper flowers as much as I do!
---
Look What We are Cooking for Dinner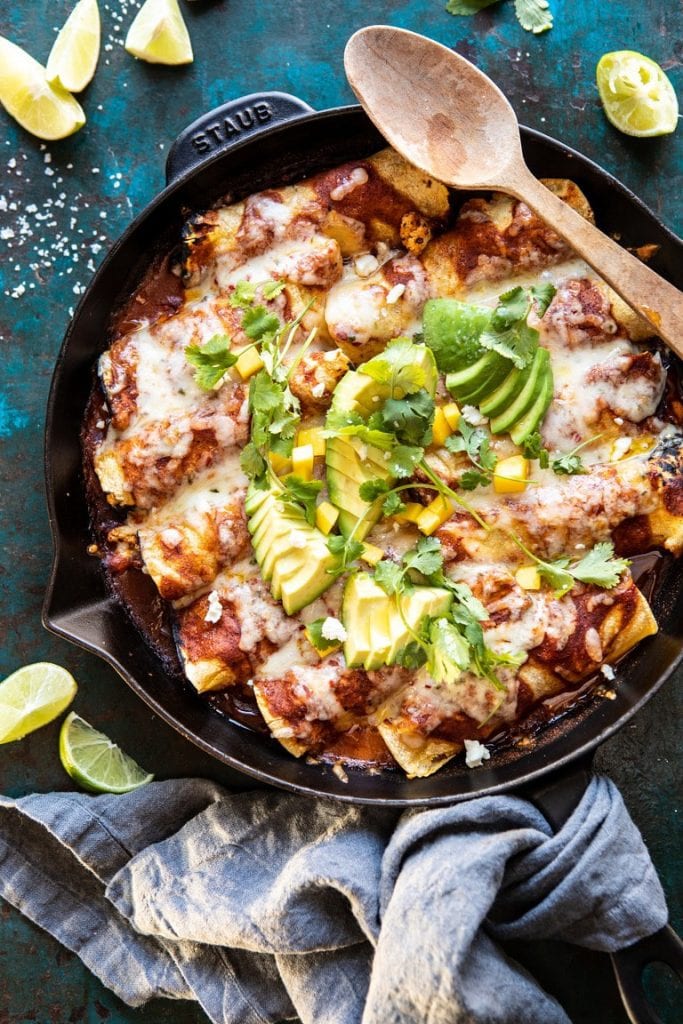 Chipotle Cheddar Cauliflower Black Bean Enchiladas
On the weekends our family comes together to make dinners. And this is the recipe that we are making today.
I love everything we tried over on Half Baked Harvest, and I'm certain this recipe will be yummy like all the others.
Over the last 12 months, we are making dinners that are so delicious. We have discovered that when we do order takeout from our favorite restaurants, we are sorely disappointed.
I guess you can say that it's a good thing we have sharpened our culinary skills during covid!
This Week's Obsessions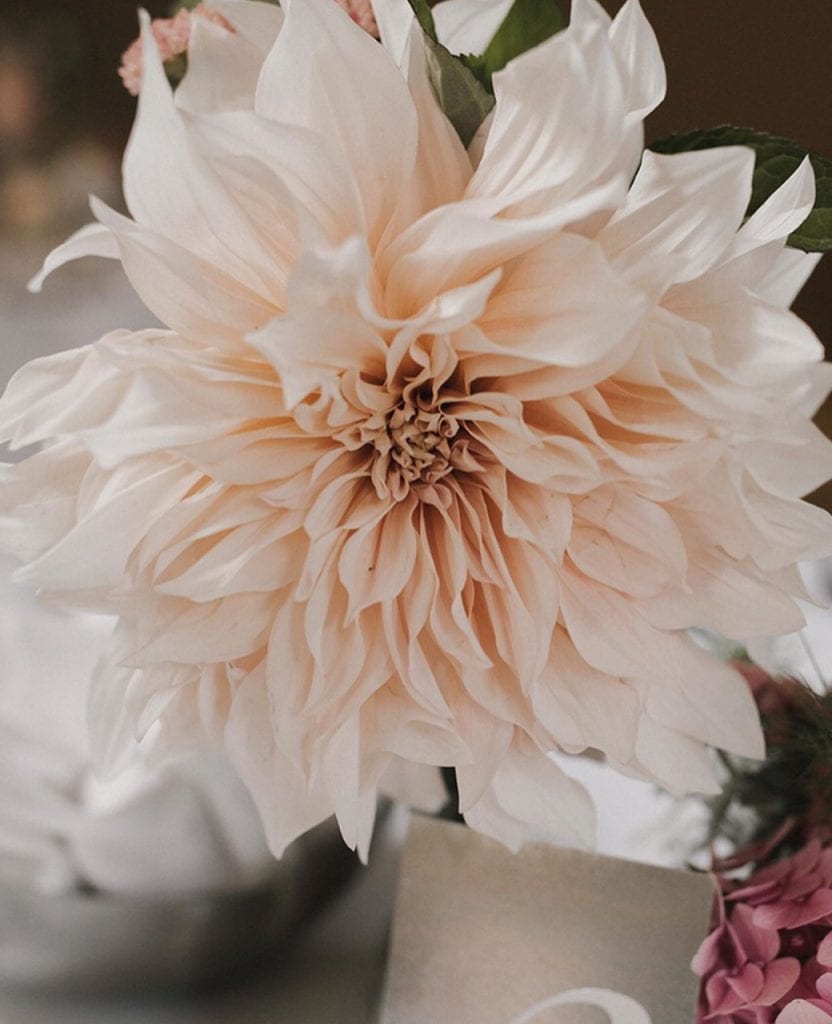 Garden Flowers
My sister-in-law has such a gorgeous flower garden. She has many types of flowers, but I especially love all her Dahlias. Recently for her daughter's wedding, she supplied her beautiful flowers for the tables. Oh my, were they stunning.
By the way, the above photo is from the wedding and this is Resa's dahlia!
Every spring I think of her dahalias and I have every intention of planting some tubers.
Maybe this spring I'll succeed and get some in the garden.
In the meantime here is a great link to some dahlias.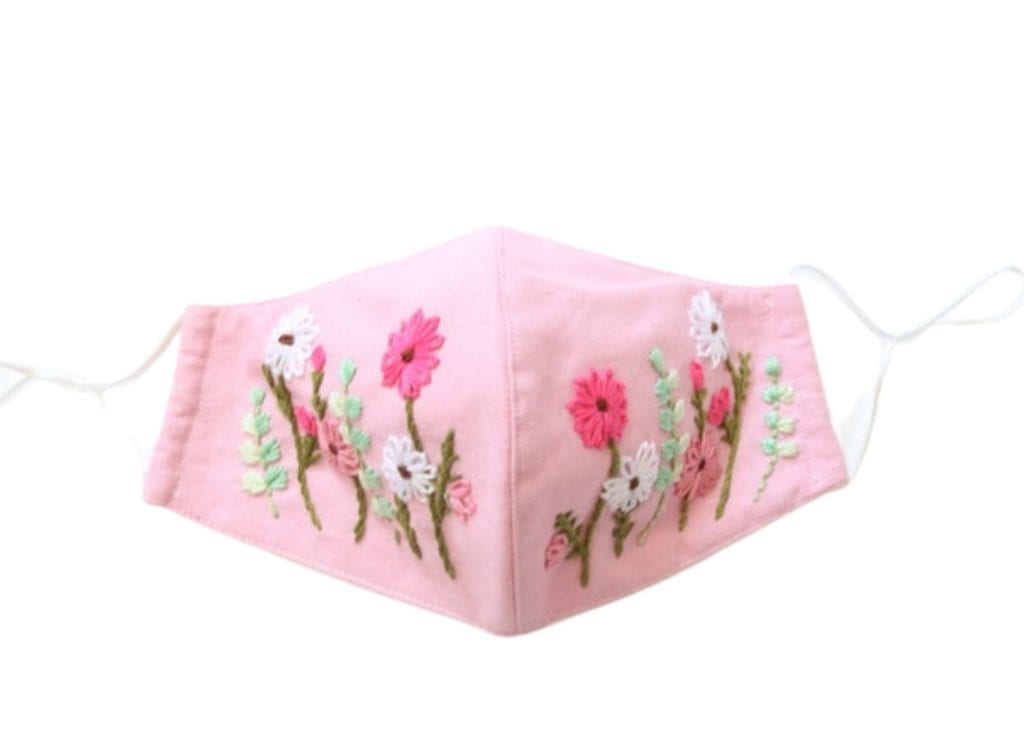 Here are Some New Masks!
I added a few more masks to my post. And in keeping with this week's theme of flowers, this adorable hand embroidered mask is perfect.
So, if you need another cute cloth mask, check out the fun post!
It looks like masks will be around for a while, so why not make it a fun fashion statement.
Out in the Garden
My head is so distracted with gardening ideas. Here are a few things that are inspiring me right now.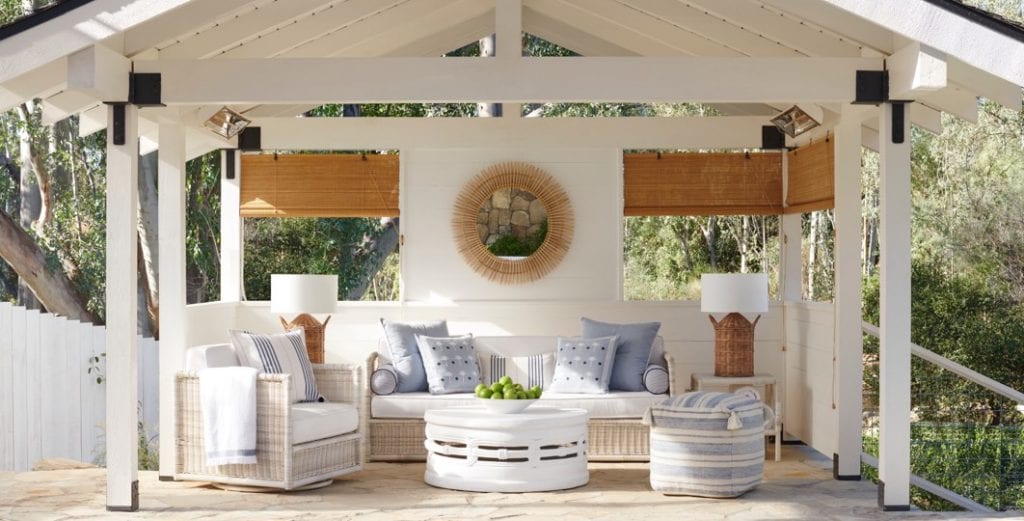 Some Outdoor Inspiration
We have a pool deck that needs a new structure one of these days.
I showed this to my husband, and he loved it. I'm going to bookmark this from Serena and Lily. This would be perfect for above our pool.
Well, maybe if my blog takes off financially, I can fund a project. 🙂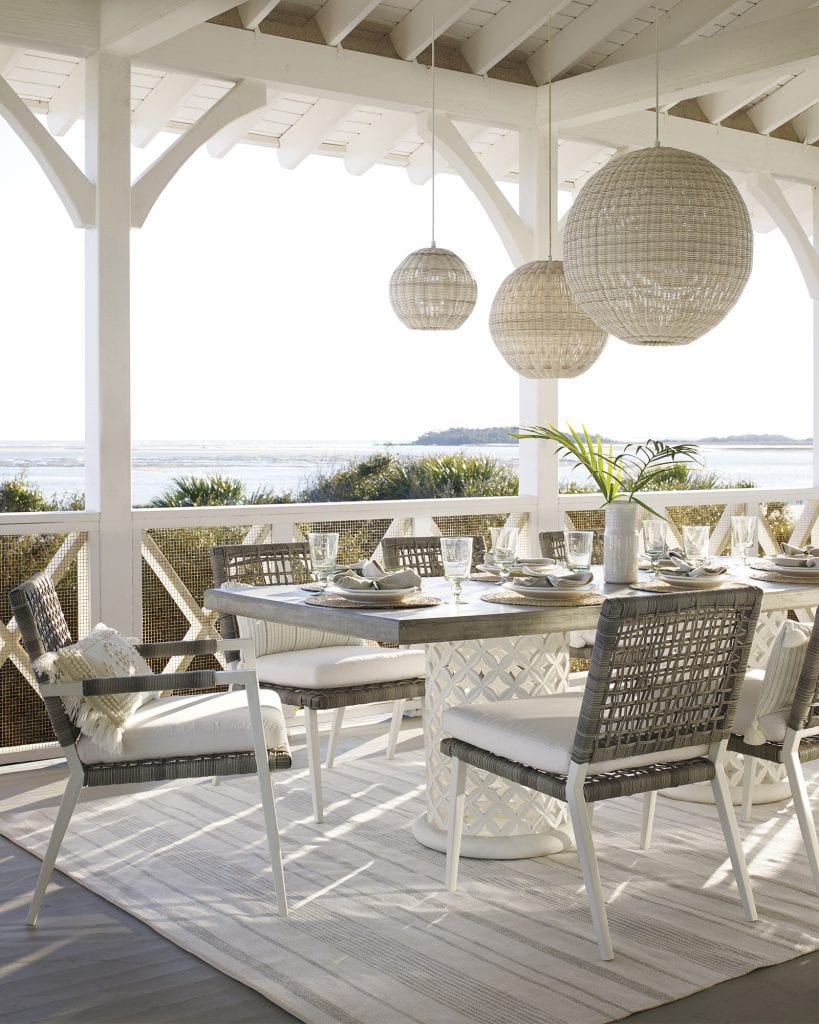 Outdoor Hanging Lights
Last weekend, we pulled out our outdoor furniture. My son and I had the idea to change things up and we suggested that our outdoor table should be placed under our pergola.
I've never liked the black umbrella over the table. Now, we have a white pergola, and I'm planning on placing some outdoor light over it. I recently bought these Pacifica Serena and Lily outdoor lights. I bought two, and I can't wait to install them.
We live outdoors, starting now until fall. We love that our living space doubles in the summer. So it makes sense to invest in some outdoor furniture and lights.
Now, I need to place a shade sail above our pergola. It's always something!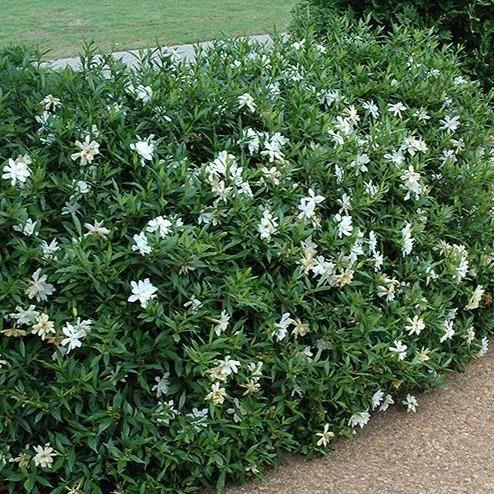 We Ordered These Plants
Our spring garden saga continues. Last weekend, we visited a local nursery, and we ordered these dwarf gardenias. The salesperson said that this variety of gardenias is great to shape as a hedge.
If you remember, our front is shady and dry, and we wanted something evergreen to line the walkway. So, hopefully, we can plant these this spring.
It is crazy how many different problems we face with our garden and planting. Well, if you need a plant for dry shade, this plant may work for you!
---
Well, I hope you enjoyed this paper flower roundup post. I had a blast featuring everything to do with flowers! See you next week, and Happy Easter to you and your family.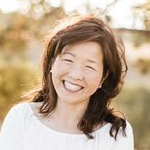 Latest posts by Janine Waite
(see all)