I love felt and I love flowers so you can imagine that a Rosette Felt Wreath Tutorial is perfect in my mind. So, for this wreath, you only need to make one thing, felt rosette flowers. And I find if you make them while you can watch a movie and then the next place them on your wreath it makes the project a lot easier.
This neutral colored wreath will look great in your home all year long.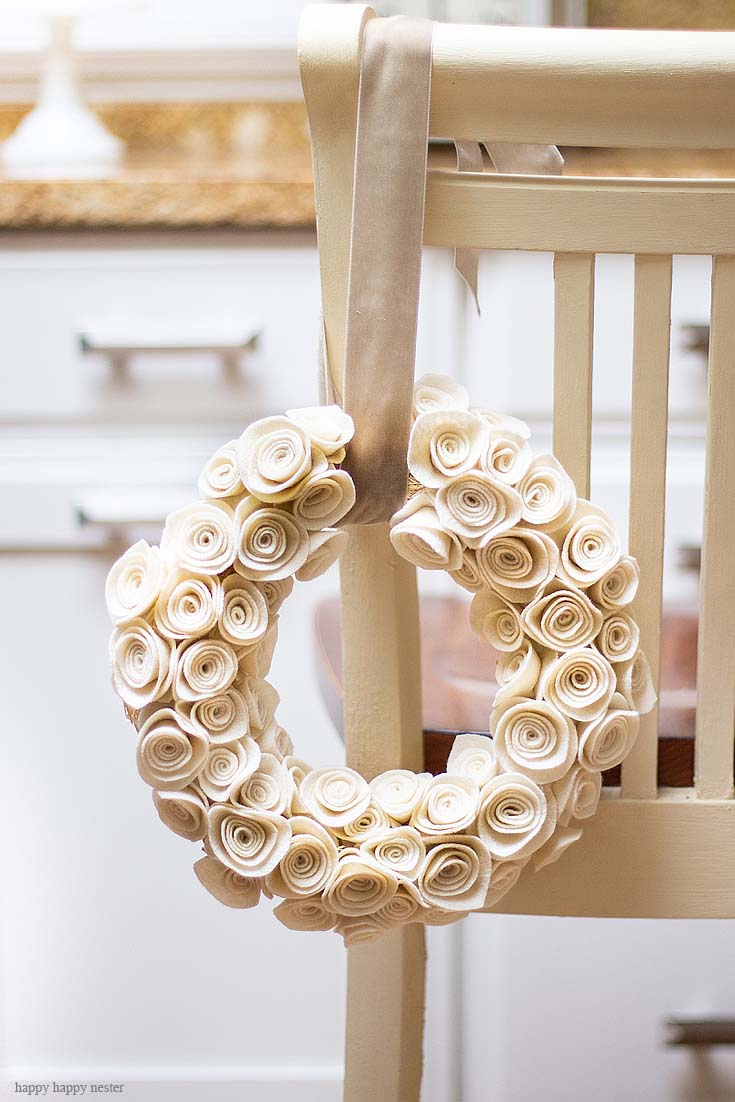 I'm not sure where this wreath idea began, but somehow I started placing some rosettes on my wreath and just kept going. Felt has a very elegant style and it is so easy to work with that makes it very satisfying to work with.
So, when I make the rosettes I kind of get in a zen trance and just power make them. Hope you are interested in making this wreath since I know you'll love it. Just remember that if you can cut a circle and roll a sleeping bag, then you can make this wreath!
Answers to a few questions
Can you use fleece instead?
I think that fleece would do just as well as felt. I made fleece cone trees for the holidays and they look amazing. Whatever you end up using make sure to buy it on sale since they always have some promotional going on at Joann Fabrics.
How much felt do you need?
I didn't measure how much I used, but if you buy a 1/4 of a yard I'm sure that will get you through the project.
How do you attach felt flowers to a wreath?
I just attached my felt flowers with a hot glue gun. It seems to work just fine but use whatever glue you like.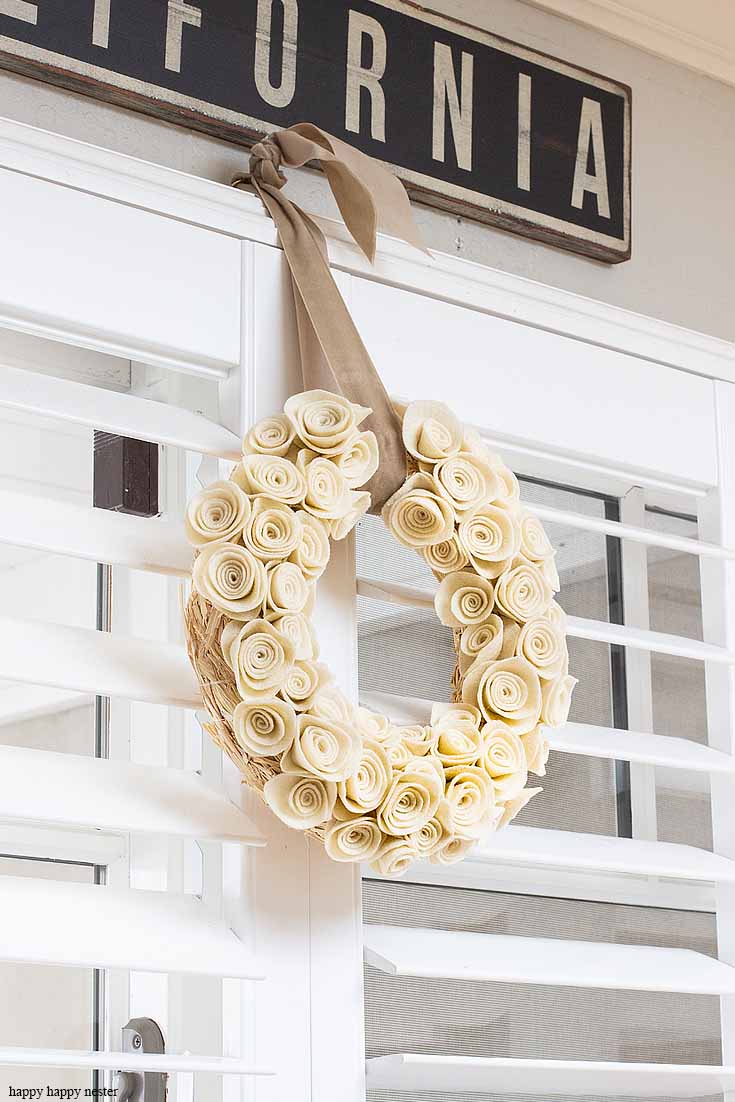 Rosette Felt Wreath Tutorial
Supplies
10″ Straw wreath
1/4 yard cream felt fabric
Directions
1. Make about 60 rosette flowers ( I made 45 rosettes with a diameter of 4 3/4″ and 15 rosettes with a diameter of 2 3/4″) You can find the rosette tutorial on this post.
2. Attach the rosettes on the wreath with a glue gun. Just disperse the rosettes randomly.
3. Leave a section for the ribbon and hang.
Here is a video I made just for you!
I hope this video helps and it inspires you to make your own wreath!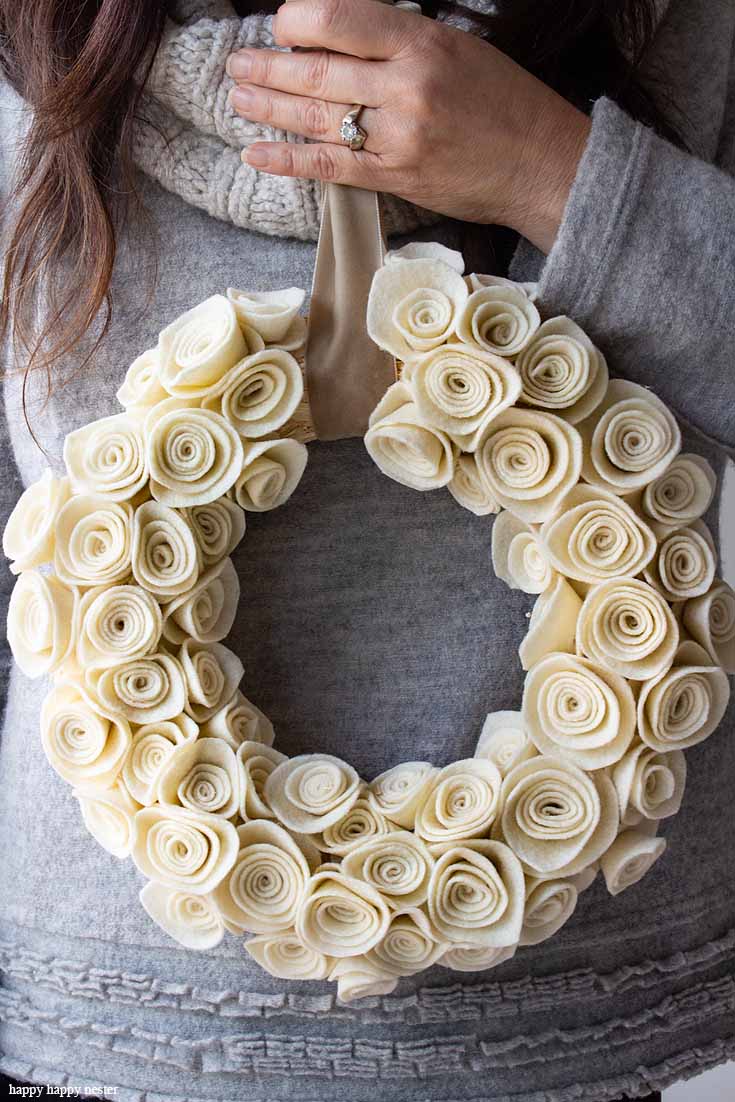 This wreath is seriously the easiest once you get the rosettes made. Don't let making them intimidate you since this is the prettiest wreath around. You will have this in your home for a long time.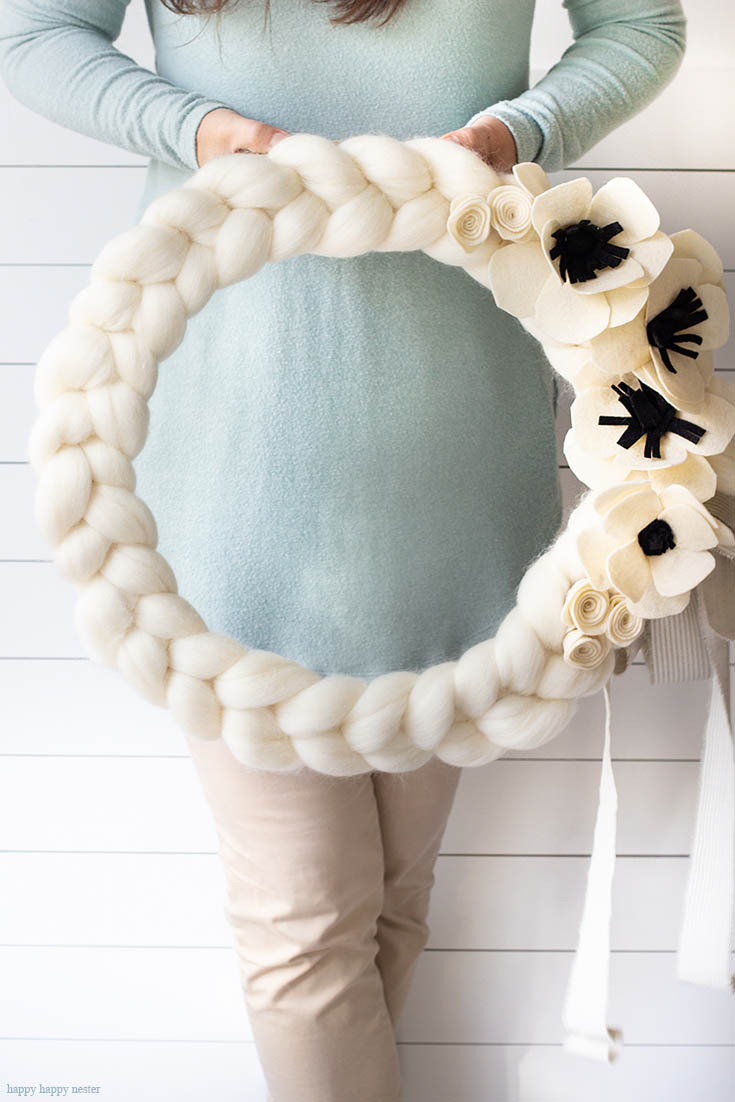 If you like this project you might like my arm knitted wreath, it has the same style since it is cream. You see when it comes to wreaths, I have a lot of them on the blog.
I hope you like this rosette felt wreath tutorial. Drop a not in the comments and say hi!
Cheers,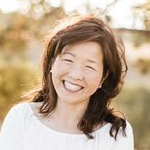 Latest posts by Janine Waite
(see all)