This DIY Heart Wreath Tutorial was inspired by one of my trips into the San Francisco Flower Market. I spied one of these cute heart wreaths at a vendor's shop, and I had to make one. This wreath is seriously an easy project and perfect for Valentine's Day.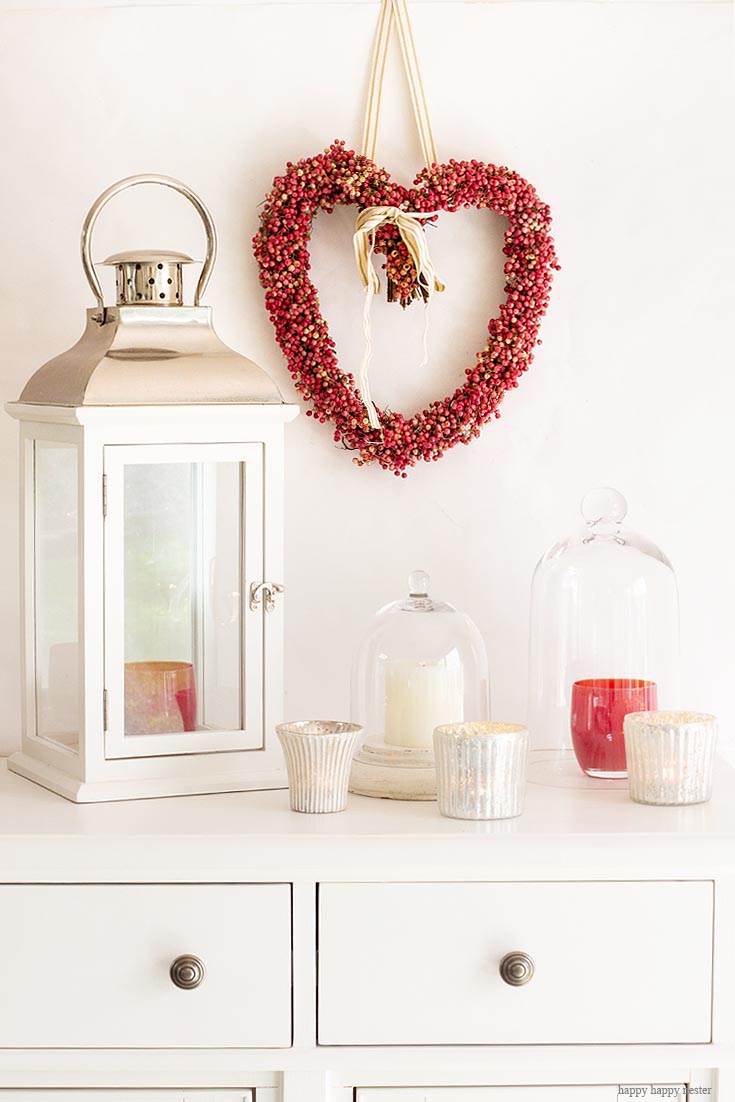 DIY Heart Wreath Tutorial
If you like wreaths and you decorate for Valentine's Day, then you will probably want to make this vintage style wreath. And this craft doesn't get any easier than this DIY heart wreath tutorial!
And After the holidays, we need some pretty and cheerful things to enjoy. So, I love to celebrate and embrace the holidays since it brings so much happiness to our home.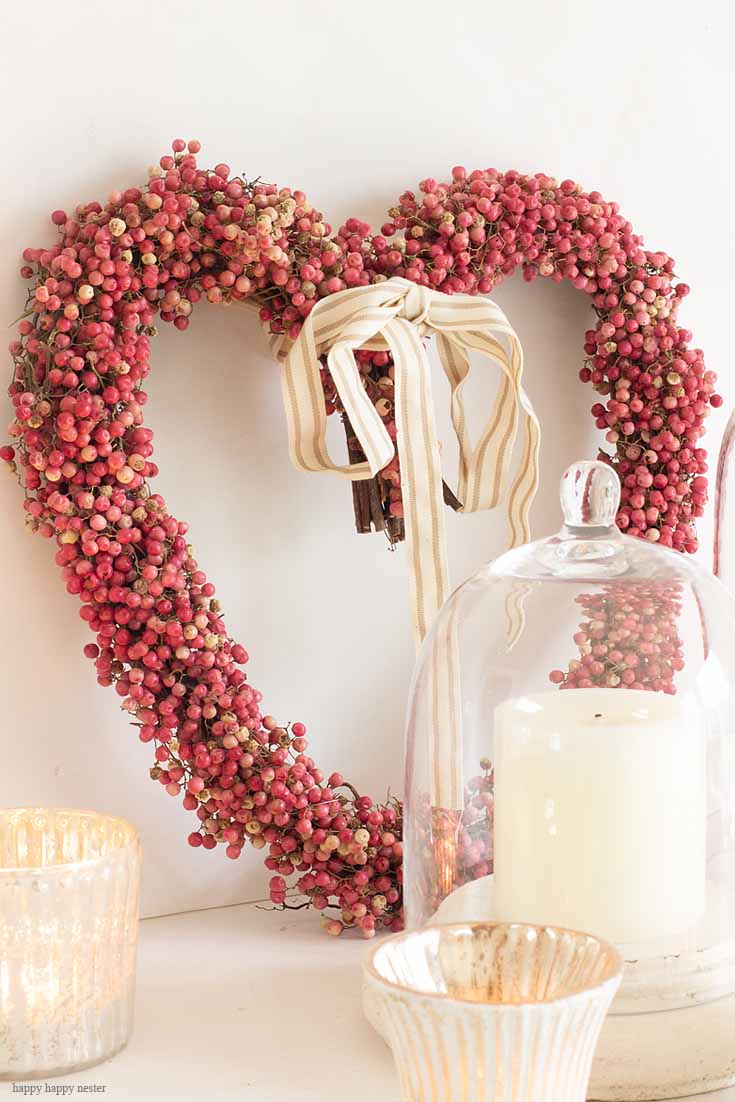 Wreaths are an easy way to decorate a wall, mantel, shelf, or door. I rarely buy them and instead, I enjoy making them. Plus, I love to make wreaths, and it is so awesome that you can change them out throughout the year.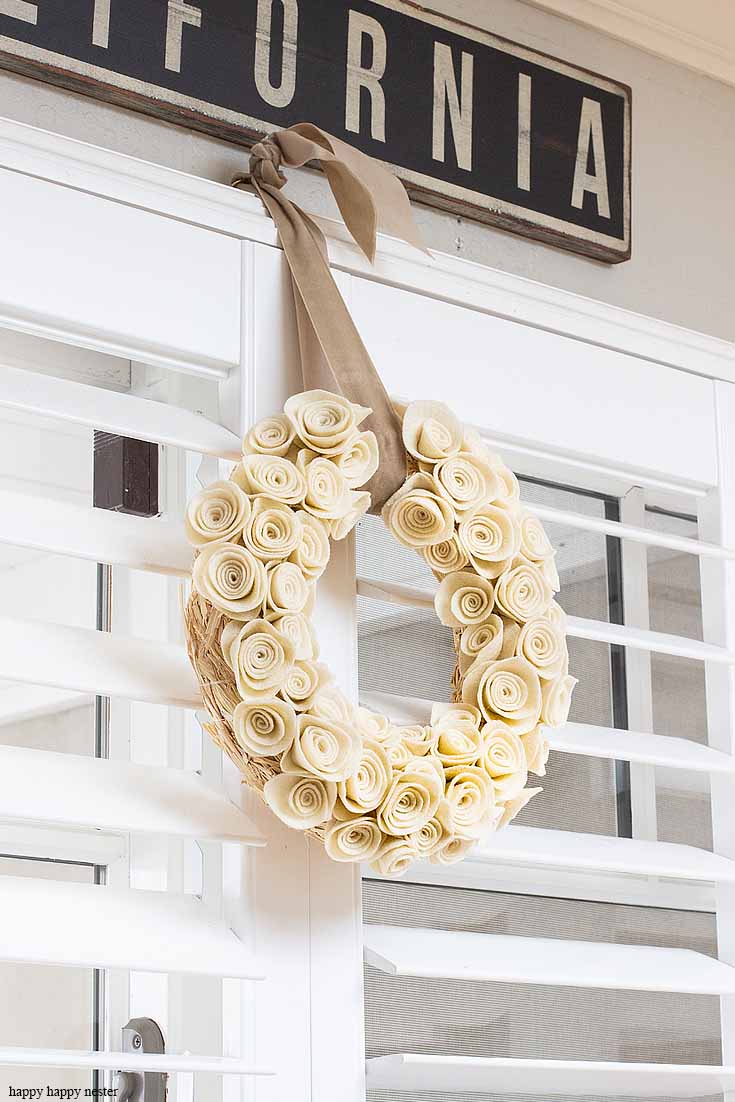 As you know, I have many wreaths in our home, and my last felted rosette wreath is hanging over our kitchen sink. If you like succulents and hearts and want to make a wreath, then you'll love my friend, Leslie's Faux Succulent Heart Wreath. Ok, now back to our heart wreath.
Let's dig into this DIY heart wreath tutorial.
Heart Wreath Supplies
*The following post contains affiliate links
1 grapevine heart-shaped wreath
2 bunches of pink pepper berries
Heart Wreath Instructions
1. Trim off small sections of the berries and glue them on the front of the grapevine wreath.
2. Fill in all empty spaces with berries.
3. Make a bow at the top where the heart meets.
4. Now take the ends and wrap the ribbon on the backside of the wreath and knot at the top. Then hang your fun heart-shaped wreath on a wall or a door.
You made it, that's the whole DIY heart wreath tutorial. Wasn't that easy?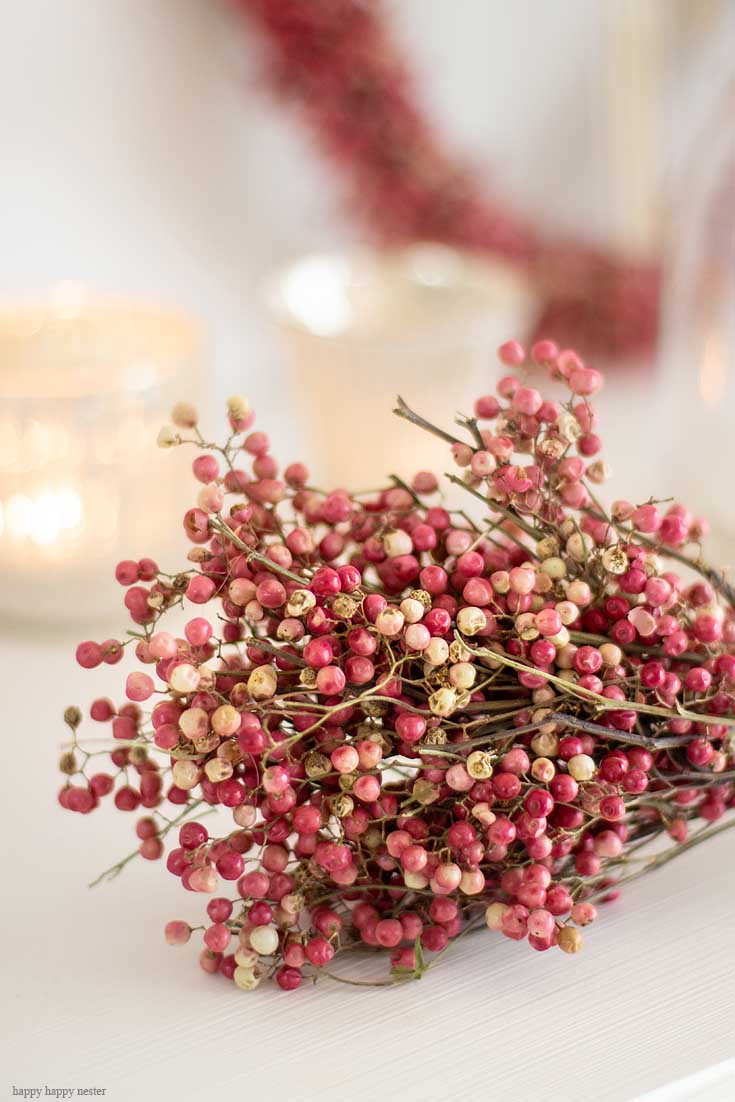 Growing up in California, I remember sitting underneath one of these pepper trees at school. It feels like I have fallen in love all over again with California.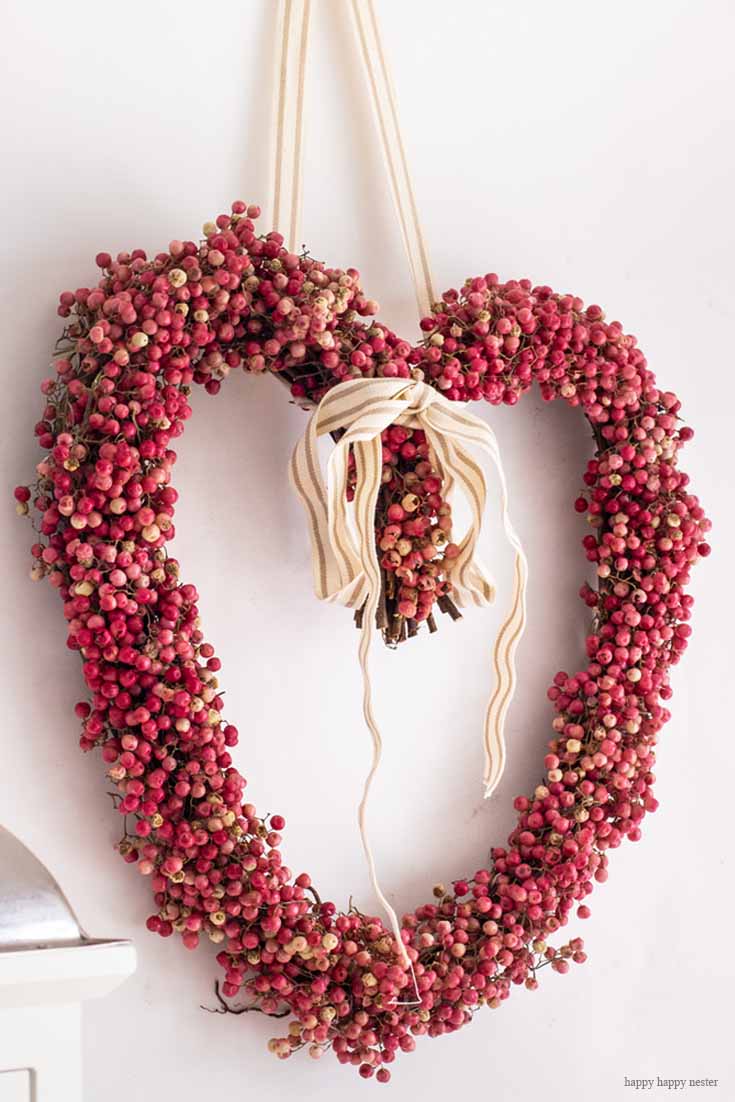 I love how vintage this pepper berry heart wreath turned out. The flower market wreath had green moss that I decided to leave out. I'm so happy that I did since this one is full of beautiful pink berries.
Also, I'm so happy that I found the heart grapevine wreath at Michael's Craft Store, what a score.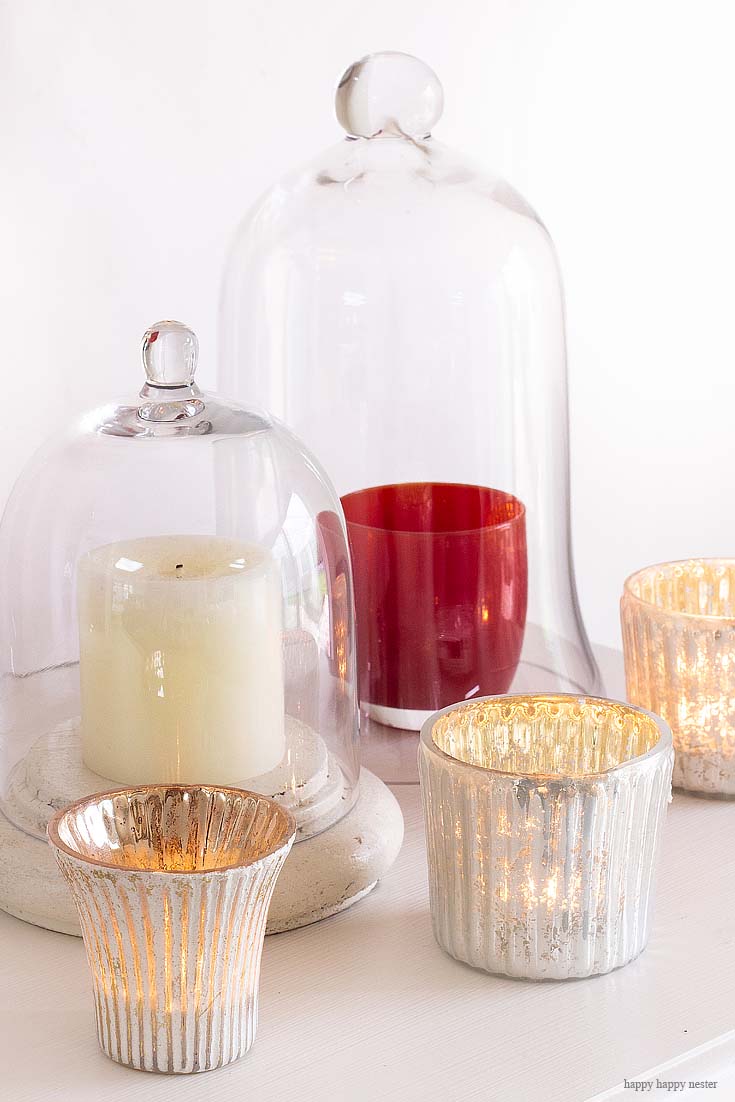 Of course, this time of year I bring out my red Glassbaby votives. I'm usually don't decorate much with red, but this wreath has inspired me.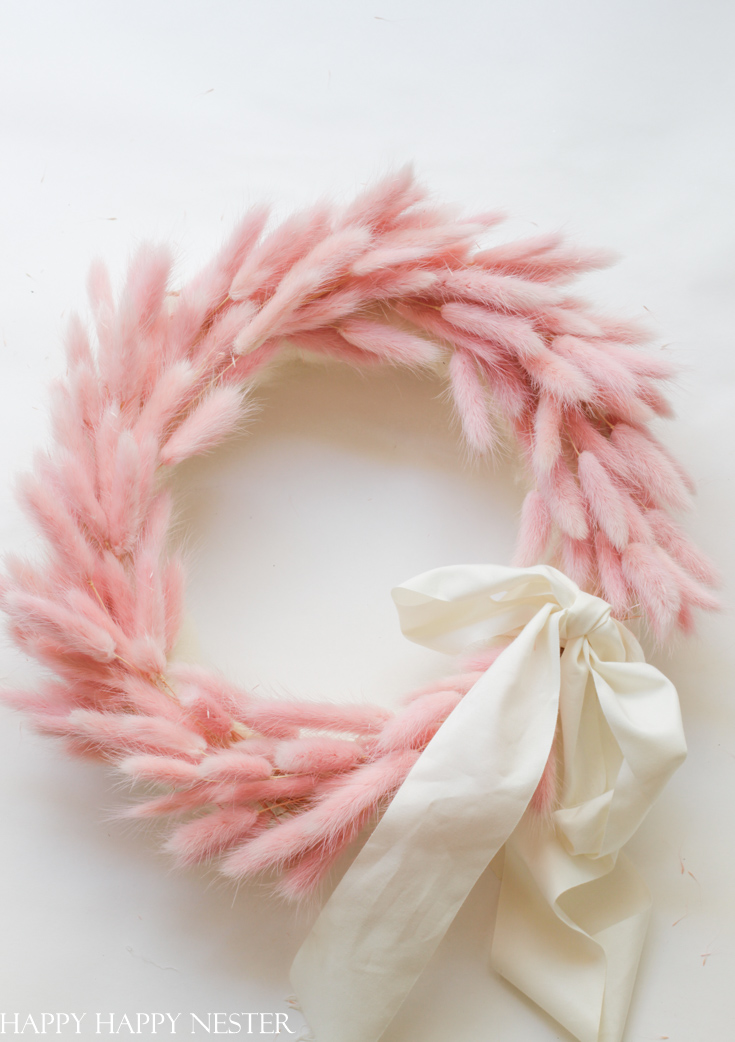 Yes, I've been busy and made another Valentine's Day wreath. Make this easy and cute bunny tail wreath.
And if you are celebrating Valentine's Day in your family, then you might want to make these adorable heart cookies.
Well, enjoy this wreath, and thanks for visiting this DIY heart wreath tutorial.
Happy Valentine's Day to you and your family!
Cheers,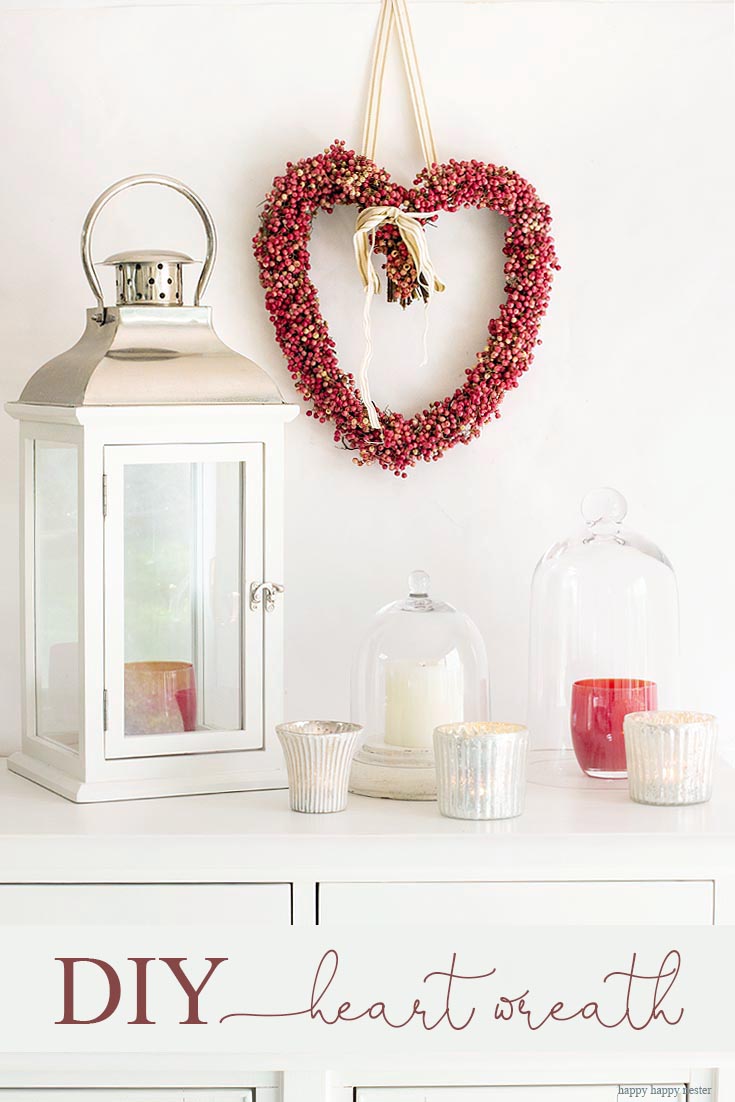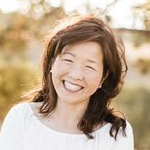 Latest posts by Janine Waite
(see all)