Artificial Flowers can look so realistic. This collection includes silk flowers and paper flowers.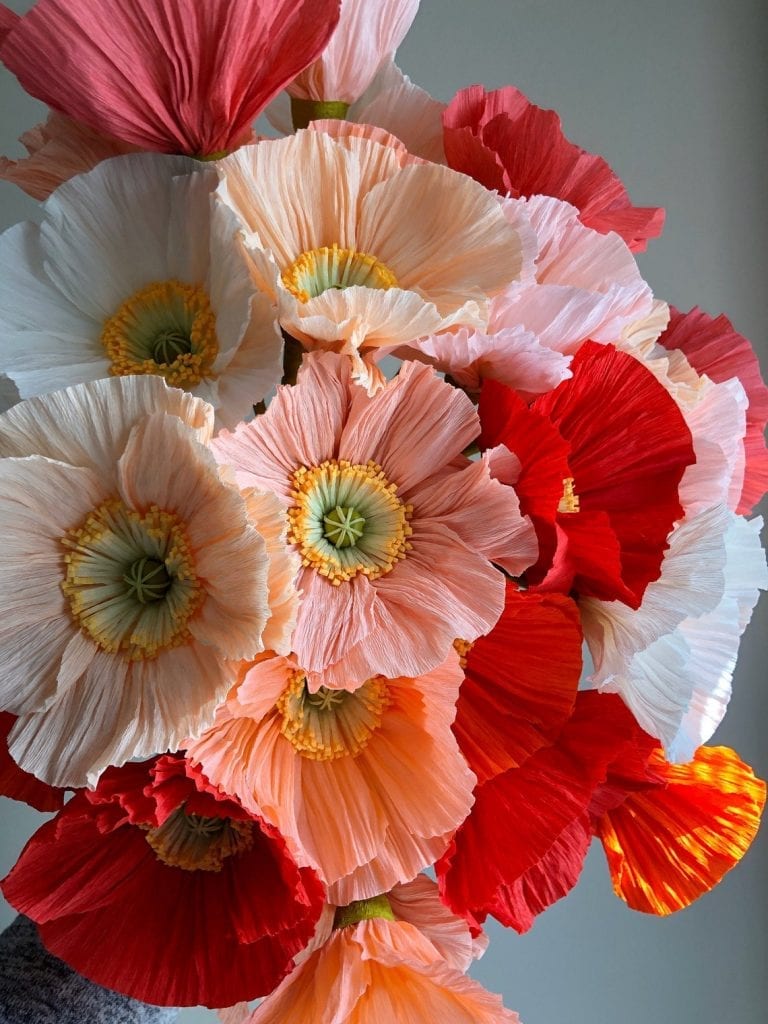 Since fresh flowers aren't always an option, it's always nice to have faux flowers on hand.
For the last year, fresh flowers are less of an option since I'm rarely visiting the San Francisco Flower Market or the grocery stores. So, I'm relying a lot more on silk, paper, and garden flowers.
Here is my latest fresh bouquet from the flower market!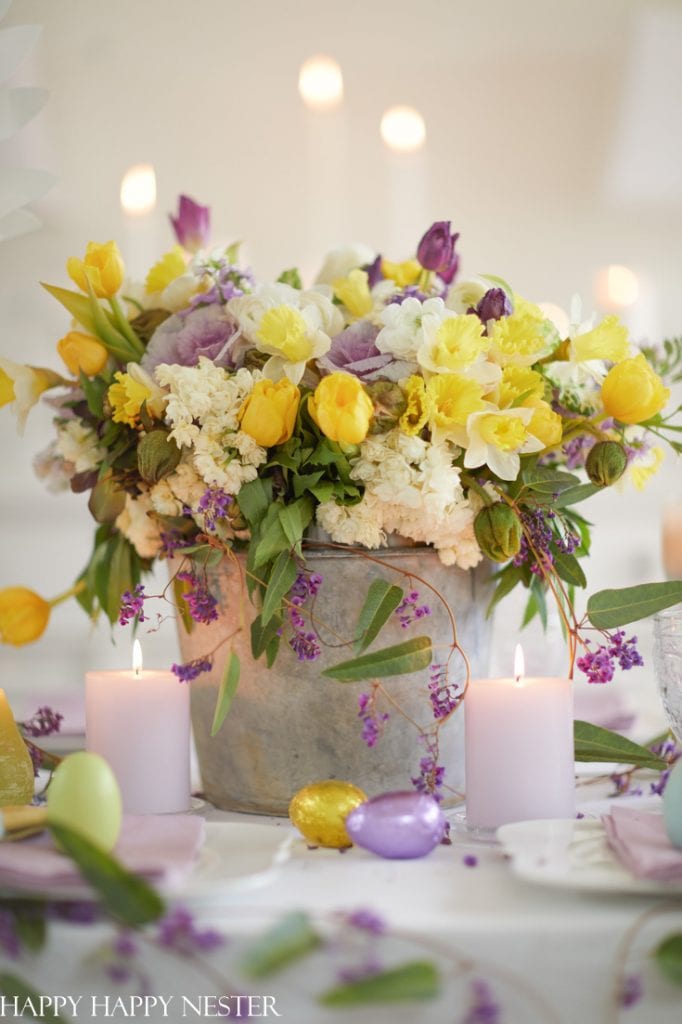 Wait before we start. Here are a few flower posts. I've shared a few Boutique of the Week with flowers!
Beautiful Artificial Flowers
*The following post contains affiliate links
Silk Collection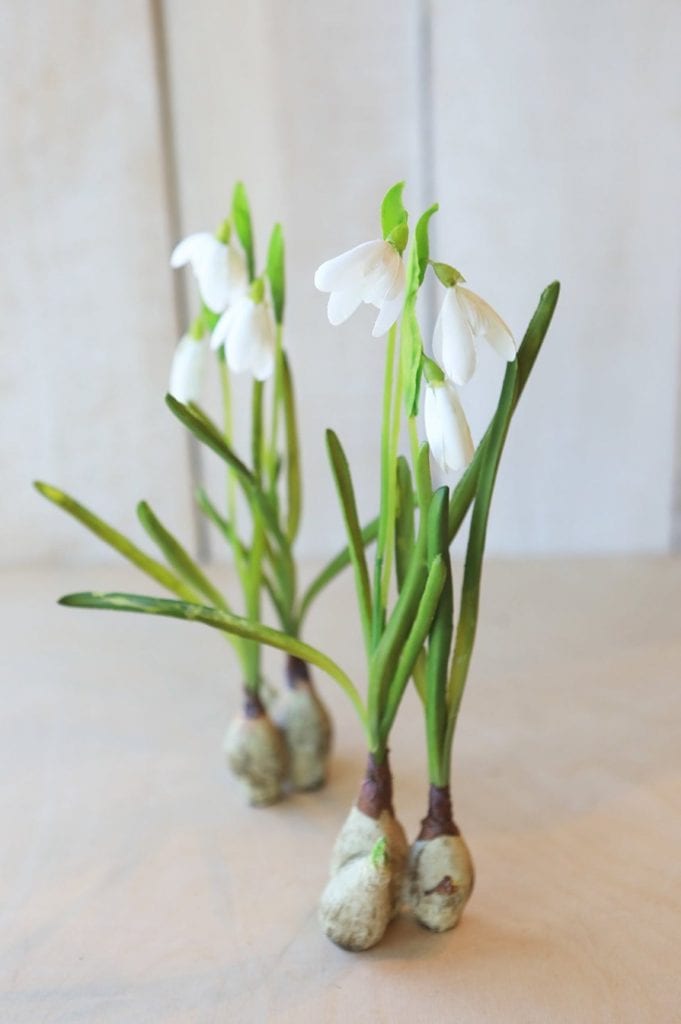 Faux Standing Snowdrop with Bulbs
You don't have to work hard to look good sometimes!  These Snowdrops are perfect examples of them!  They are very affordable and add a lot of life to space.  They are great to couple in pairs or trios with picture frames, figures, under cloches! 
Subtle color variations on each petal give the Faux Hydrangea Stem its realistic, natural look. Place it in a glass vase as a fresh accent on a coffee table or console or even on a desktop to create a cheery spot.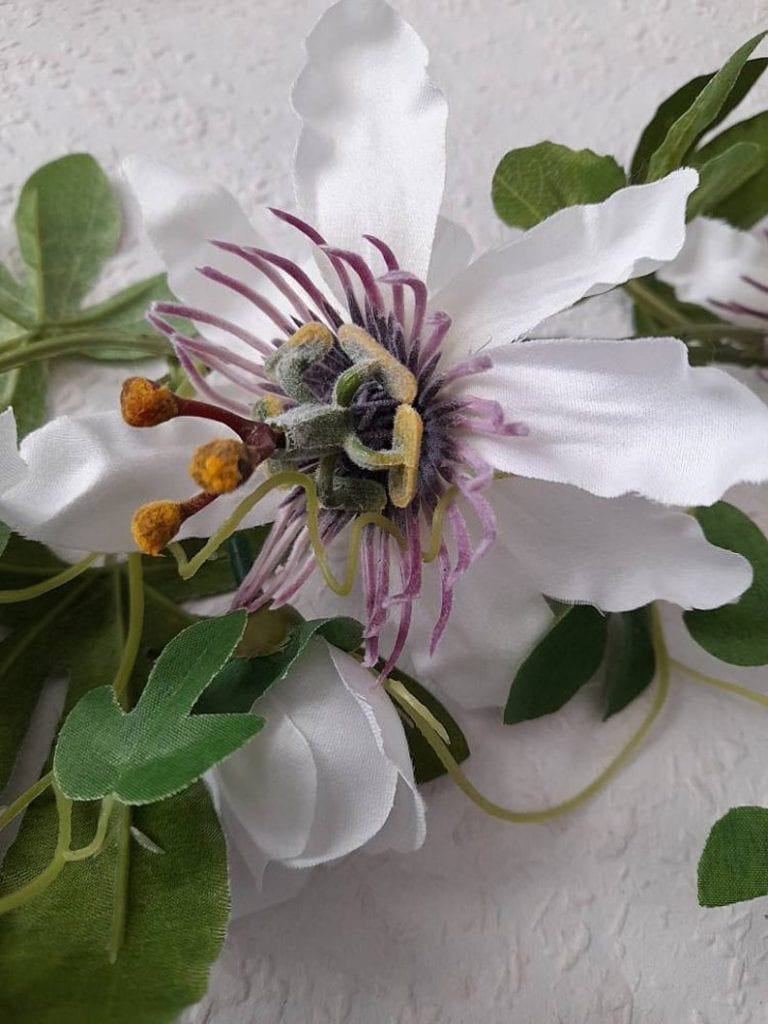 Each stem has 3 full flowers and a bud, and truly represents a passion flower in all its glory.
True to life with bright green leaves, faux yellow pollen centers, this stem will bring a sense of spring garden to any display.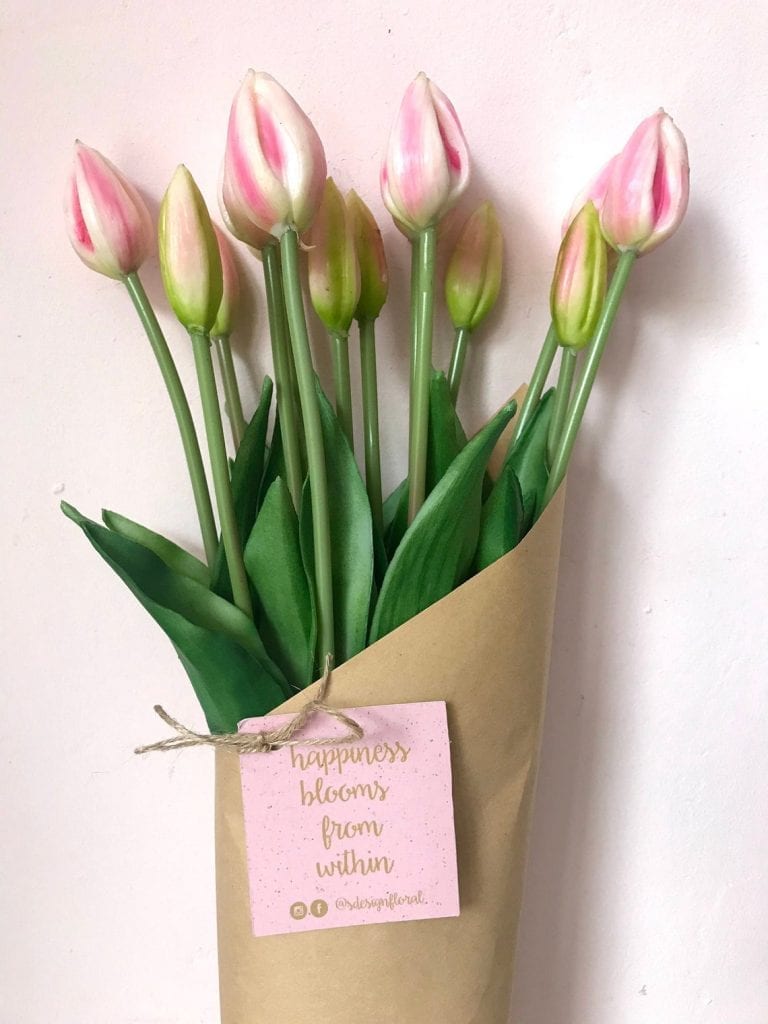 The bouquet is made of 14 tulips tied with raffia and comes beautifully wrapped in a brown paper with little cheerful card!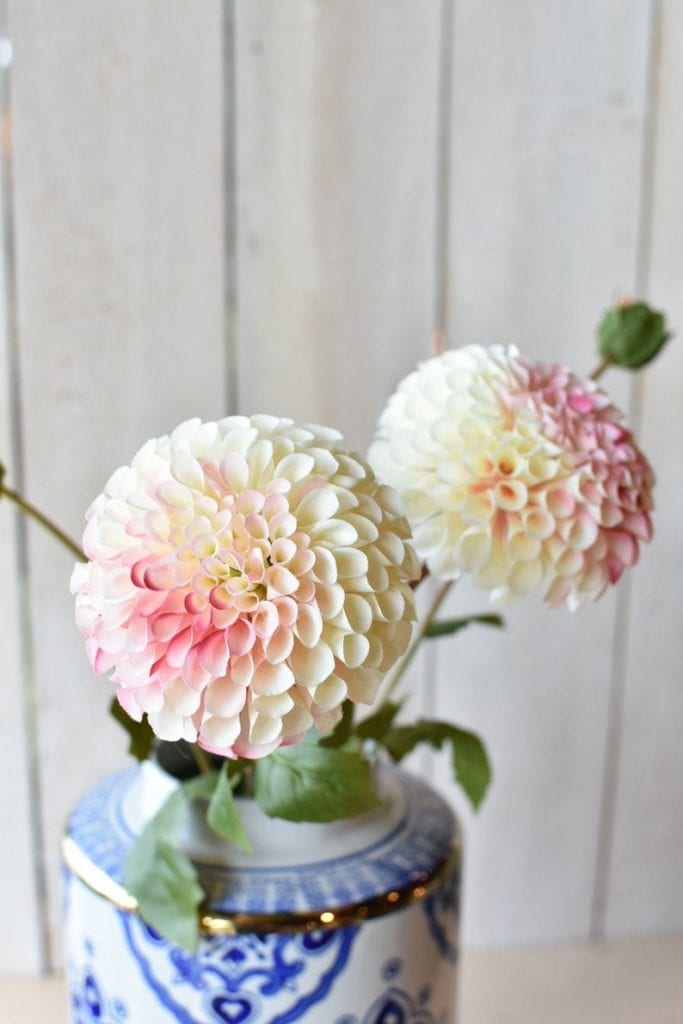 These Dahlias are amazingly beautiful and are showstoppers in whatever you put them in. Great to add to an arrangement, or even put in bud vases like you cut out of the garden!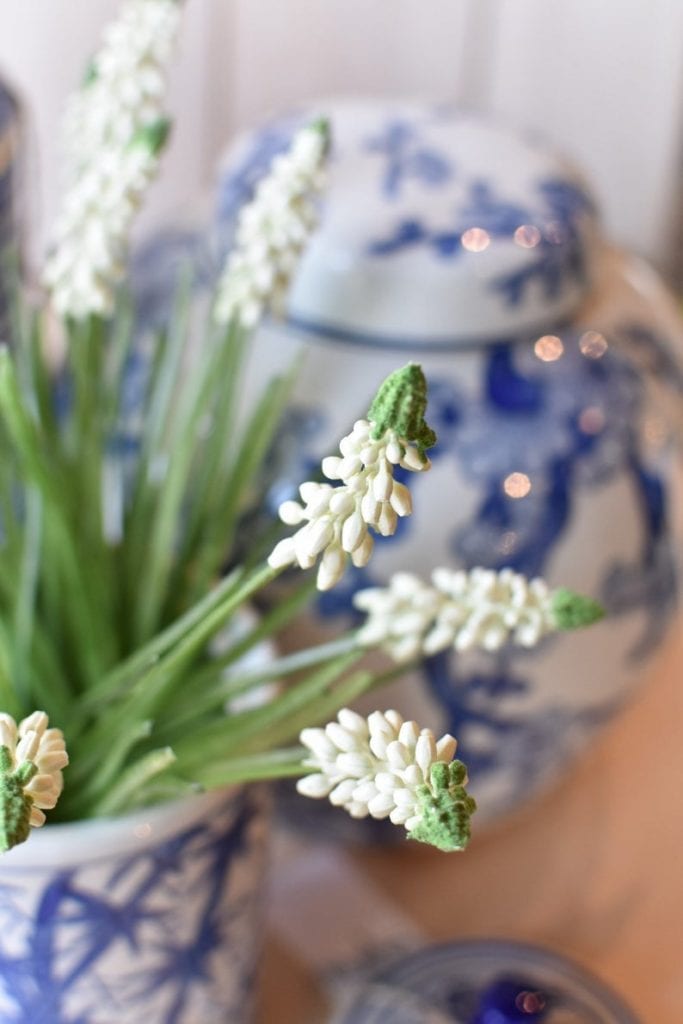 These little bushes are great to add to an existing arrangement to add some color, or to add to a new arrangement!
Paper Flowers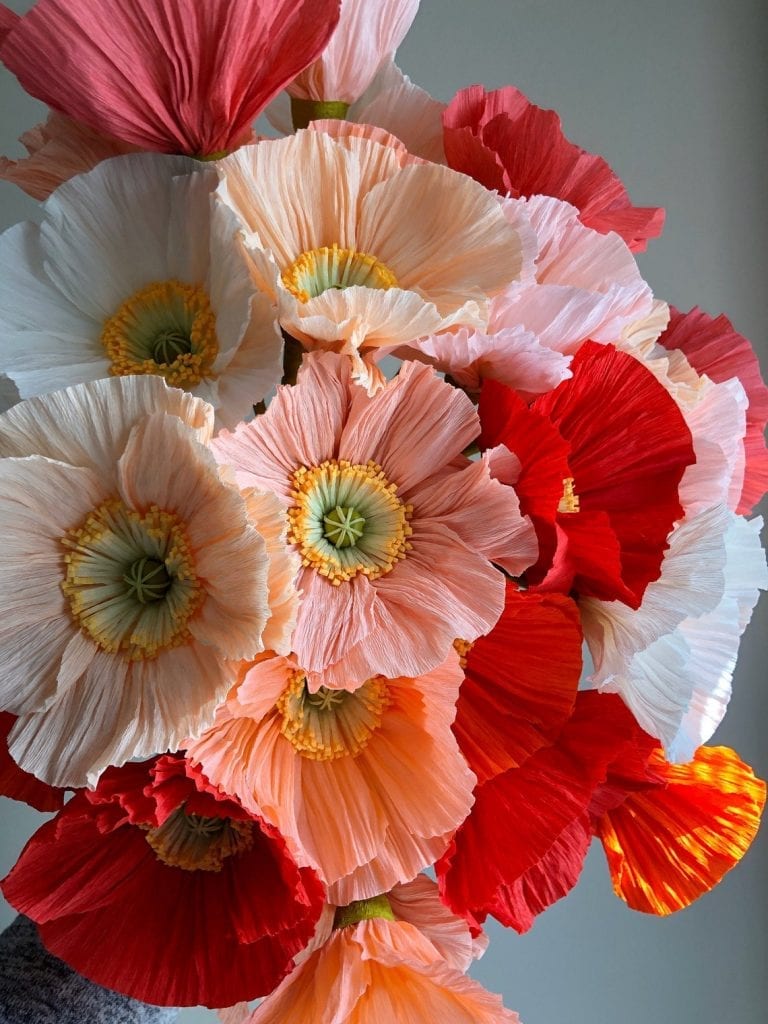 A single crepe paper Icelandic poppy handcrafted in Italian crepe paper made to last. Each pod and petal is cut by hand and made to replicate the ethereal wave of a poppy petal. Perfect to showcase in a vase around your home or workspace, wedding, or for a special heartfelt gift. Available in a wide range of colors.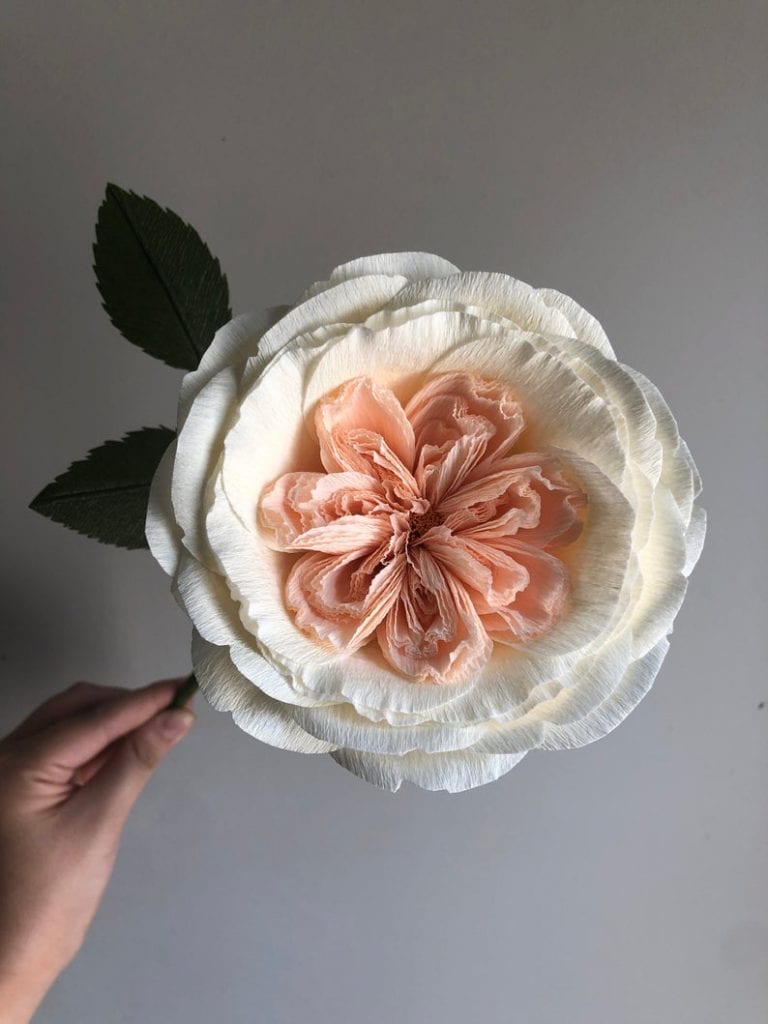 A single crepe paper rose modeled after the real life Juliet rose variety, grown by famous English gardener, David Austin. This flower is made to be highly realistic and contains almost 200 individual petals that are cut, shaped and molded by hand with German and Italian crepe paper. Perfect to display in a vase in your home, workspace, or for a special gift to a friend.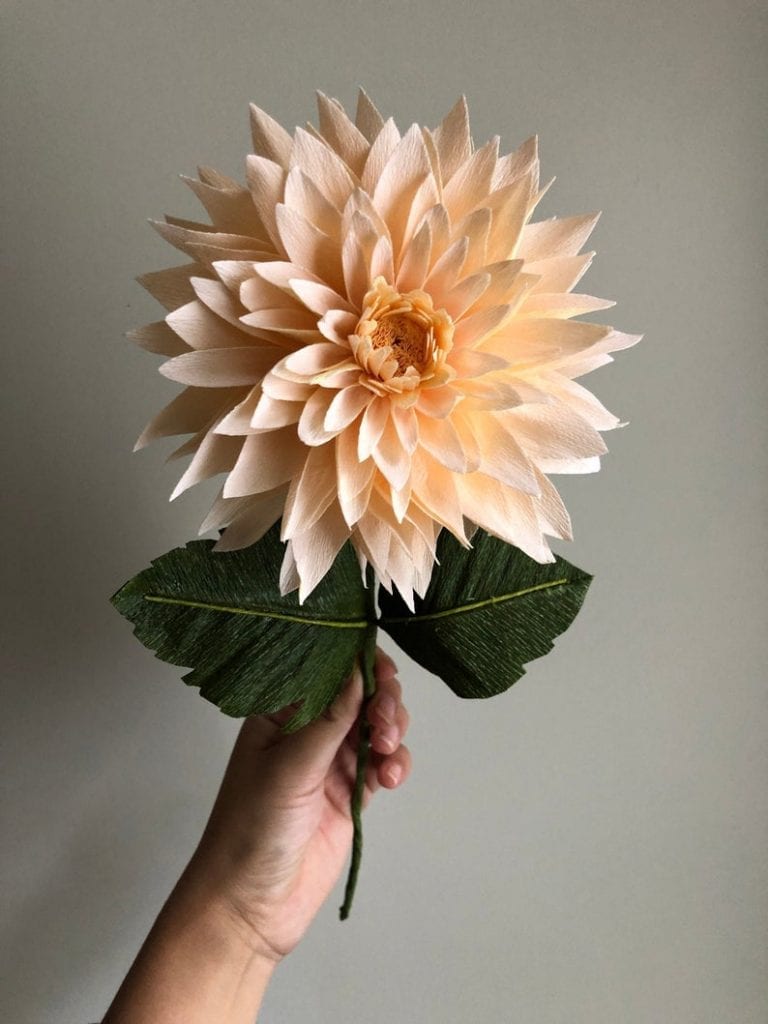 A single crepe paper dahlia handcrafted in German crepe paper made to last. Each petal is cut, shaped and molded by hand.
Perfect to display in a vase in your home, workspace, or for a special gift to a friend.
These dahlias were featured on the cover of HGTV magazine's November 2019 issue.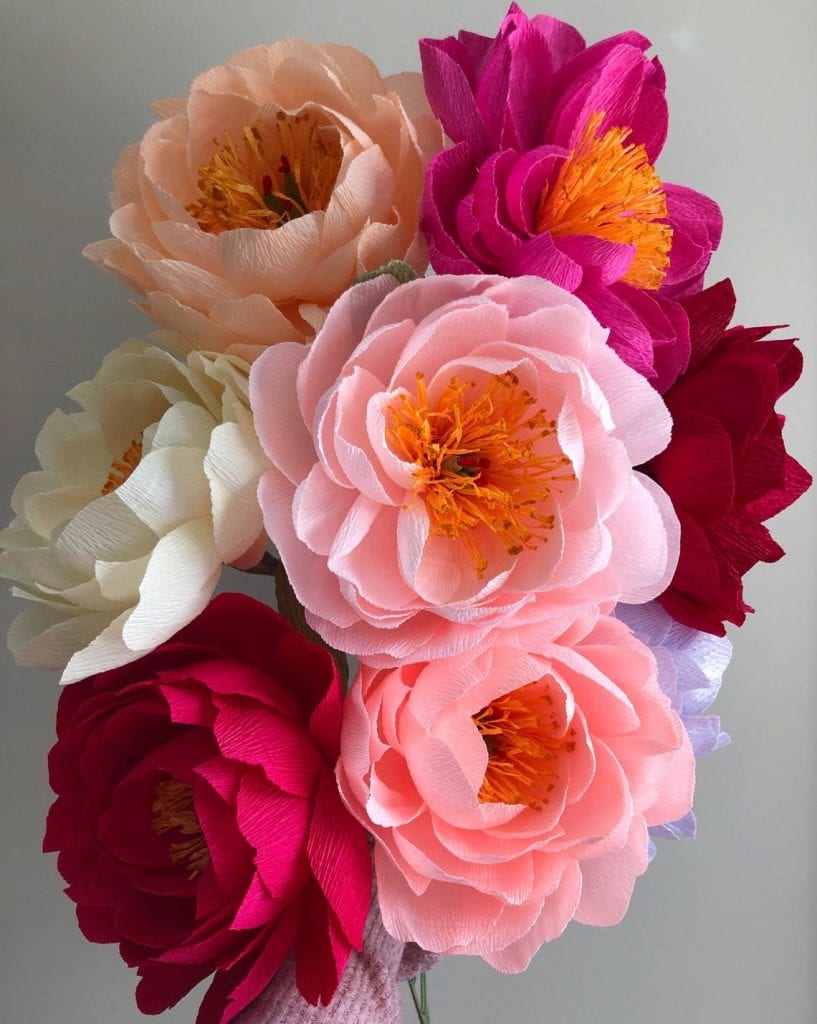 These are such beautiful handcrafted peony flowers! Add them to a bouquet of artificial flowers or display a single blossom in a slender vase.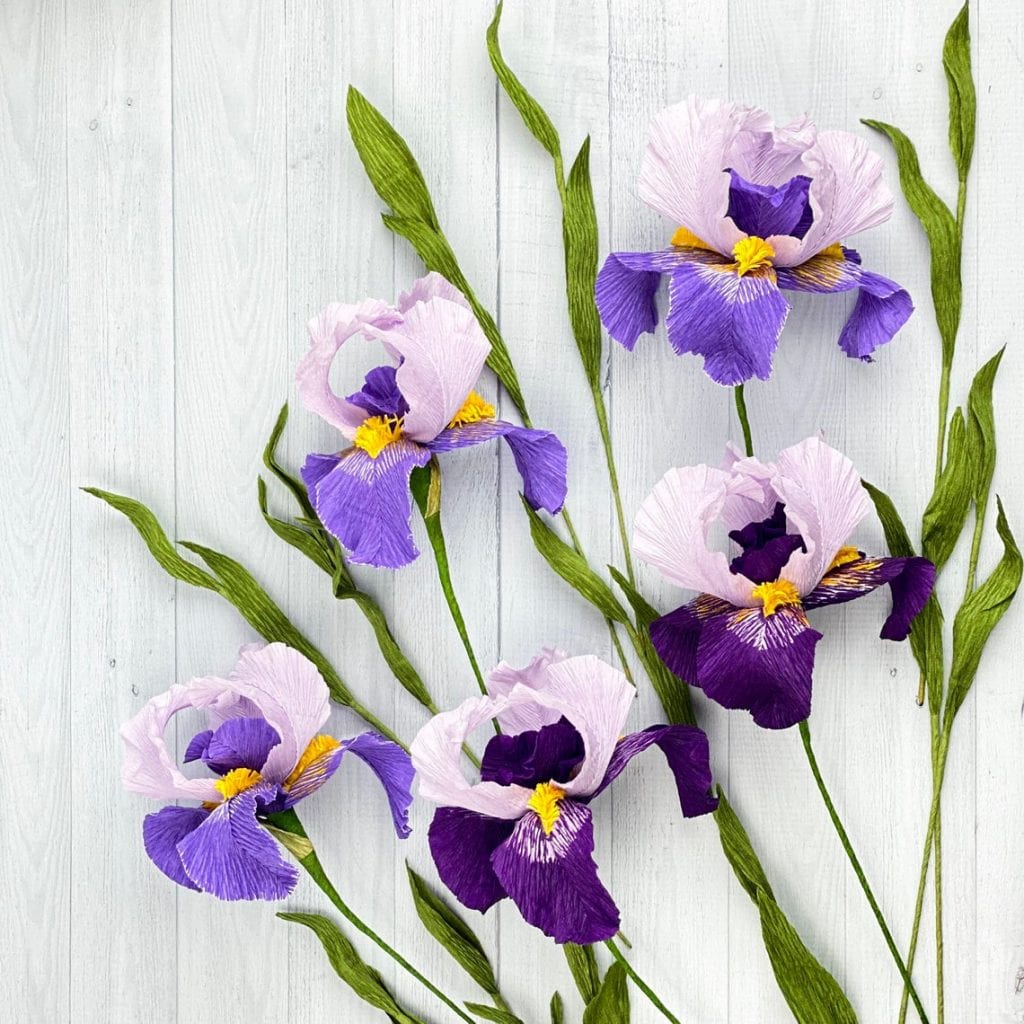 This single stem, two toned, iris paper flower is uniquely handmade with quality Italian crepe paper. You have the option of selecting 2 color options for this iris. This flower would be perfect as a single bloom, added to a bouquet, or used for any anniversary or wedding florals, events or home decor.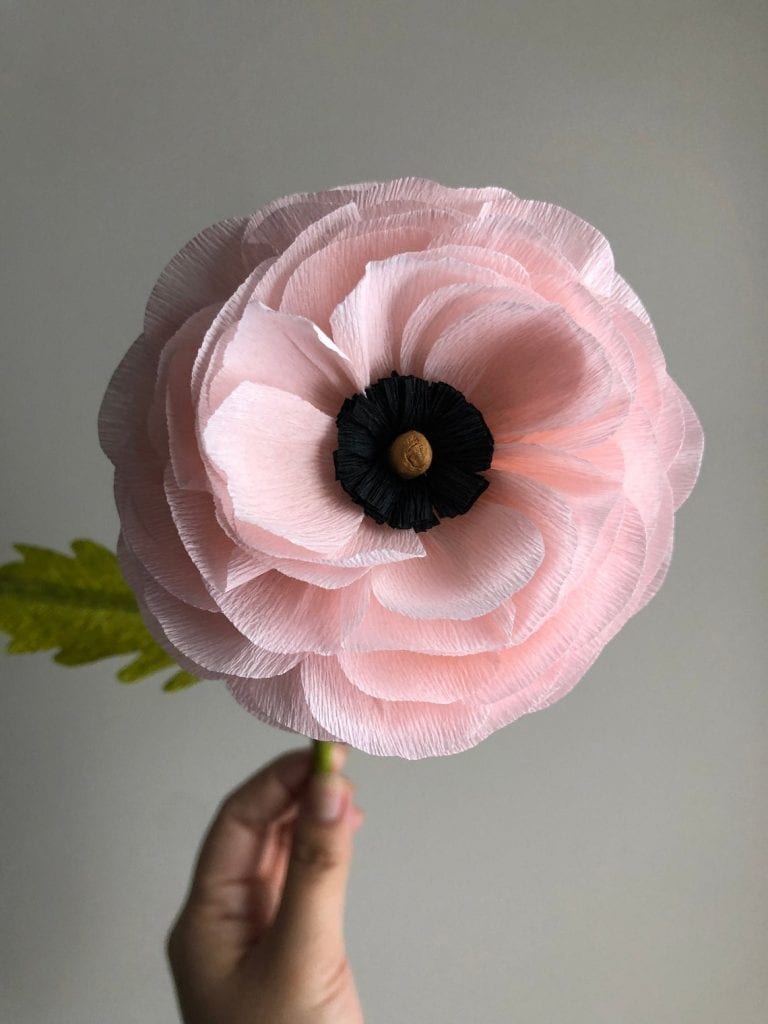 Such a pretty rendition of real ranunculus. The crepe paper is a perfect match to the paper-like quality of ranunculus.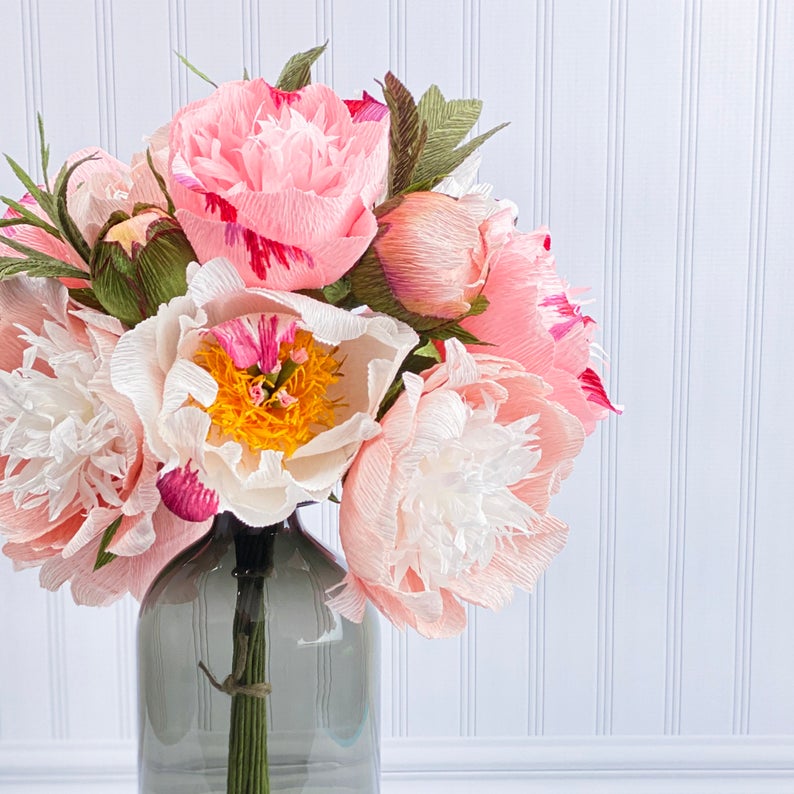 This beautiful crepe paper bouquet is uniquely handmade to order and includes a mix of peony styles. These are perfect for home or a wedding bouquet!
Floral Arrangements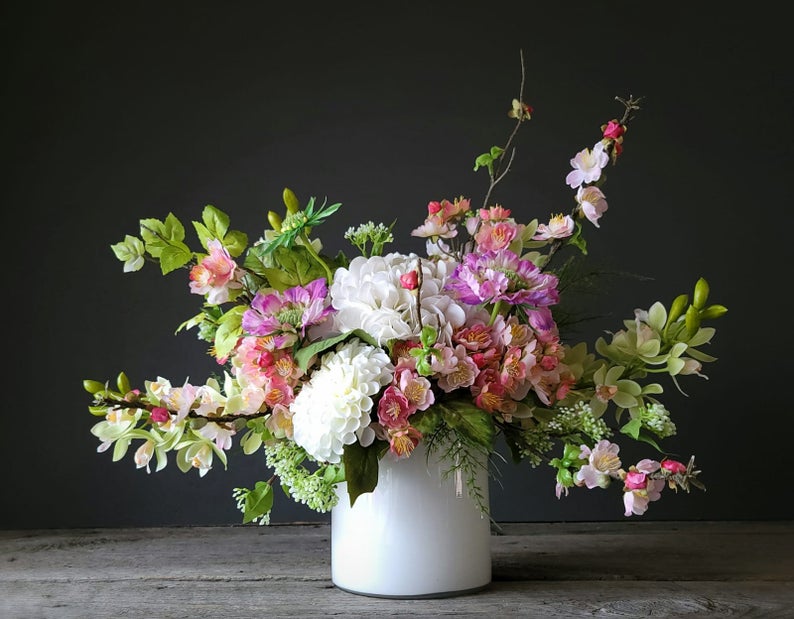 This one-sided faux floral arrangement is a beautiful botanical statement for your home. The photos over in this shop show the backside of this arrangement, and it looks fine to me.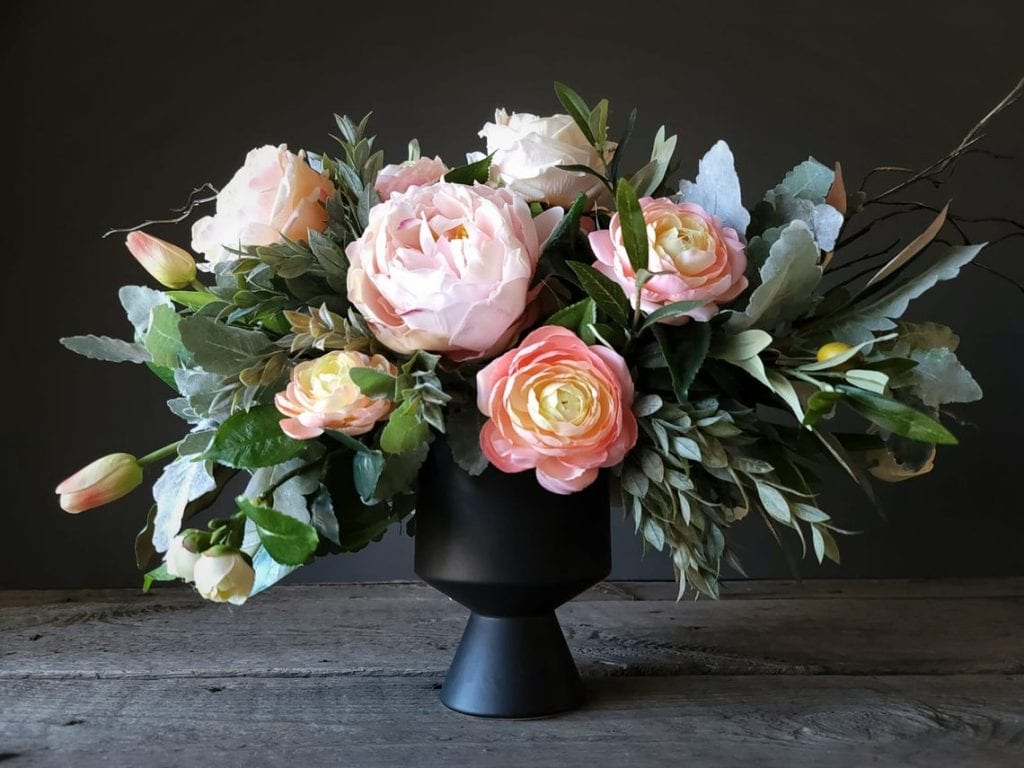 This faux floral arrangement, in a black pedestal vessel, is a beautiful botanical statement for your home.
---
Be creative when it comes to displaying flowers. I often mix faux with real flowers, and the combination was stunning. So many artificial flowers are convincing these days that they make such nice alternatives.
I hope you enjoyed these beautiful flowers.
Happy Wednesday to you all!

I will continue to add to this post since there are so many more beautiful flowers to share!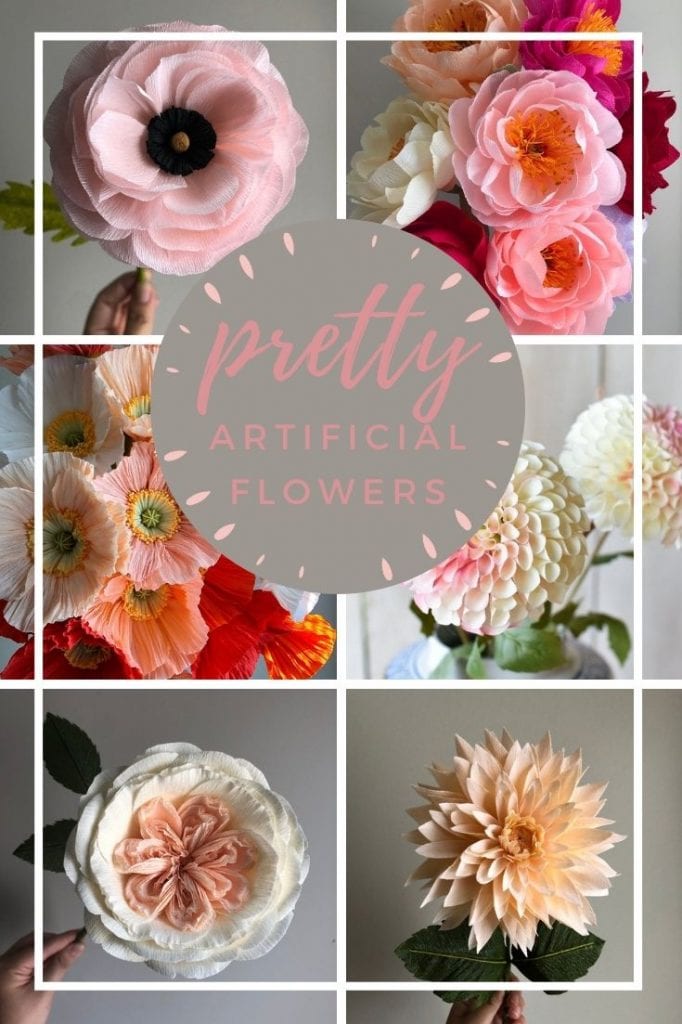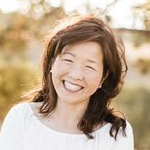 Latest posts by Janine Waite
(see all)