seDo you have a rose garden? Well, if you don't, then a David Austin Cut Roses are the next best thing. Grace Rose Farm, located in Santa Ynez, California, and their 10-acre farm, is the home to their lovely David Austin roses.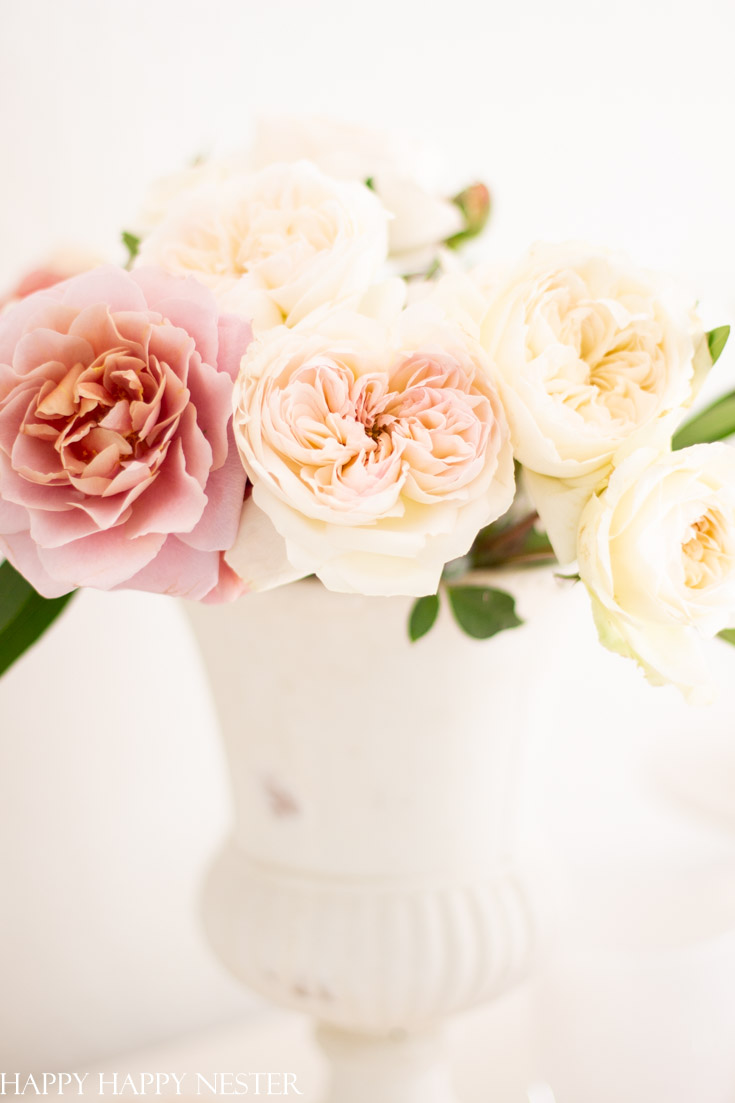 So, for today's Bouquet of the Week, we have chosen Grace Rose Farm. They sell exquisite heirloom roses that have the gorgeous David Austin fragrances. These roses are unlike the store-bought roses since they are fuller in appearance, and their scent is like beautiful floral perfumes. These roses are just the thing we all need to lift our spirits right now.
*The following is a sponsored post and contains affiliate links
But before we dig into David Austin cut roses, you probably are wondering one thing.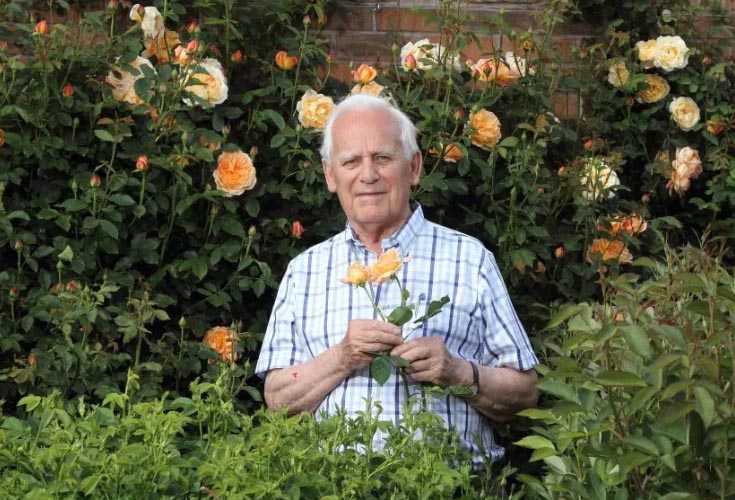 Who is David Austin?
" David Charles Henshaw Austin was a British rose breeder and writer who lived in Shropshire, England. His emphasis was on breeding roses with the character and fragrance of old garden roses (such as gallica, damask, and alba roses) but with the repeat-flowering ability and wide color range of modern roses such as hybrid teas and floribundas." – According to Wikipedia.
Now come to think of it, I pass some old garden roses on one of the trails we hike and the bushes bloom in the springtime and then it is done for the season. Whereas my hybrid roses in my garden bloom from spring throughout the summer. Our roses bloom into the fall and early winter. Of course, our climate here in the Bay Area is pretty mild.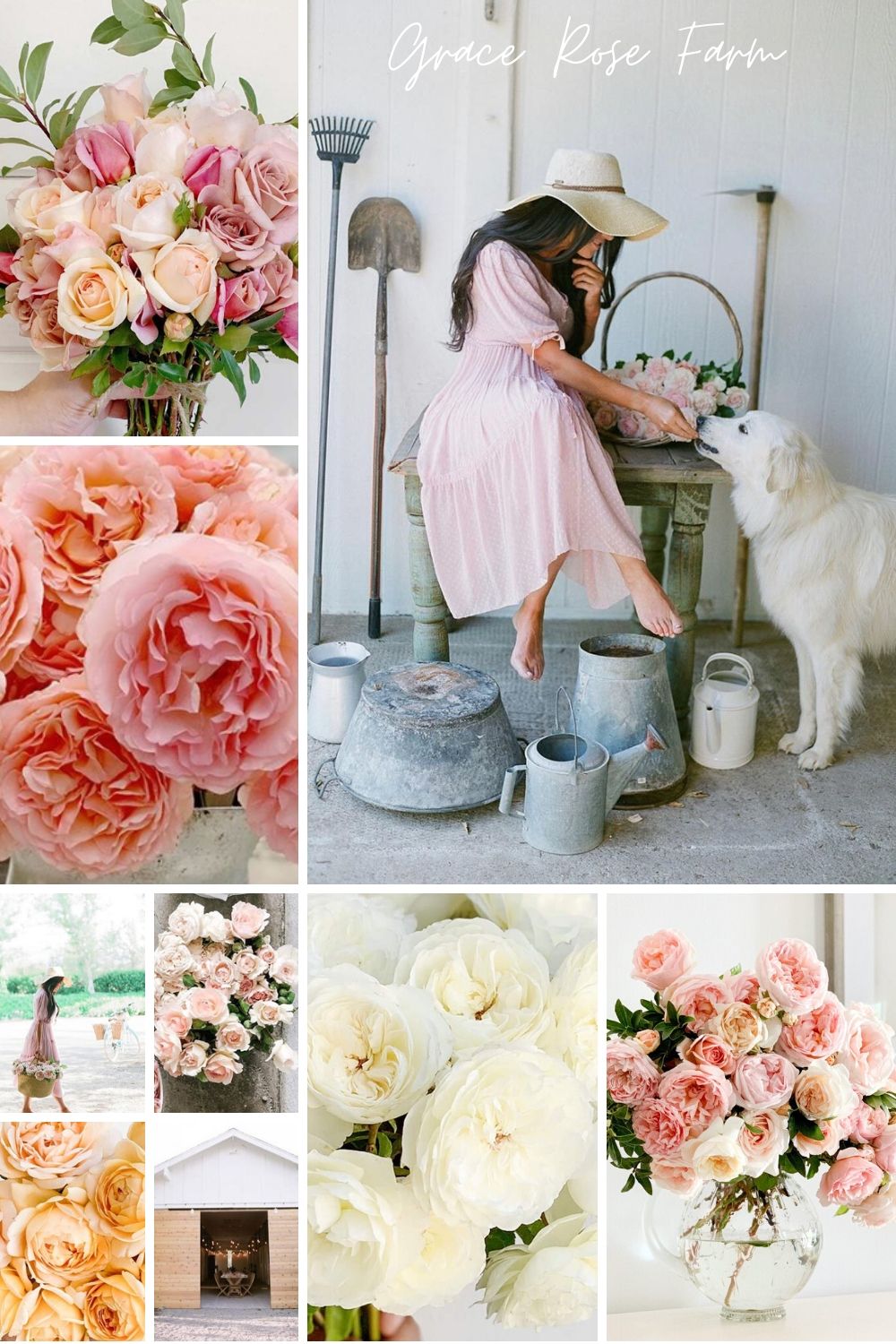 Grace Rose Farm and David Austin Roses
Their company all started when Gracie wanted to honor her grandmother, Grace, with her favorite flower, roses. Then she planted 500 rose bushes, and on her Instagram account, her roses became quite popular. Well, from tons of hard work and a passion for roses, they bought a 10-acre equestrian farm and planted their 5,000 plus heirloom roses. Now they sell their gorgeous David Austin cut roses online. And Grace Rose Farm roses are also available on Anthropologie and Terrain. They featured in the May 2020 issue of Martha Stewart Living Magazine. Wow!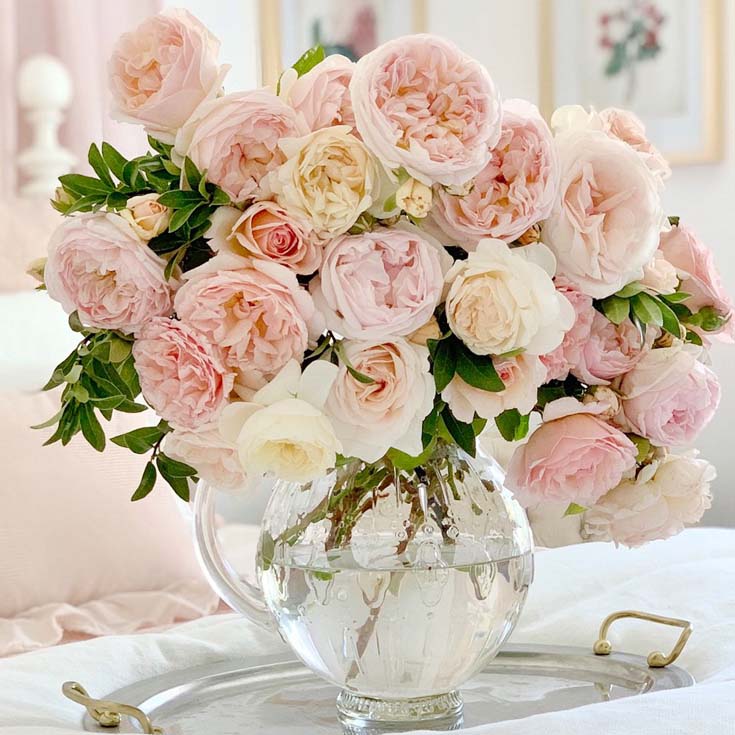 Mother's Day Bouquet Giveaway
Grace Rose Farm has so kindly offered a Mother's Day Bouquet Giveaway. To enter, leave a comment on this post and if you like to double enter, go check out my Instagram account, @happyhappynester.
Grace Rose Farm's David Austin Cut Roses Bouquets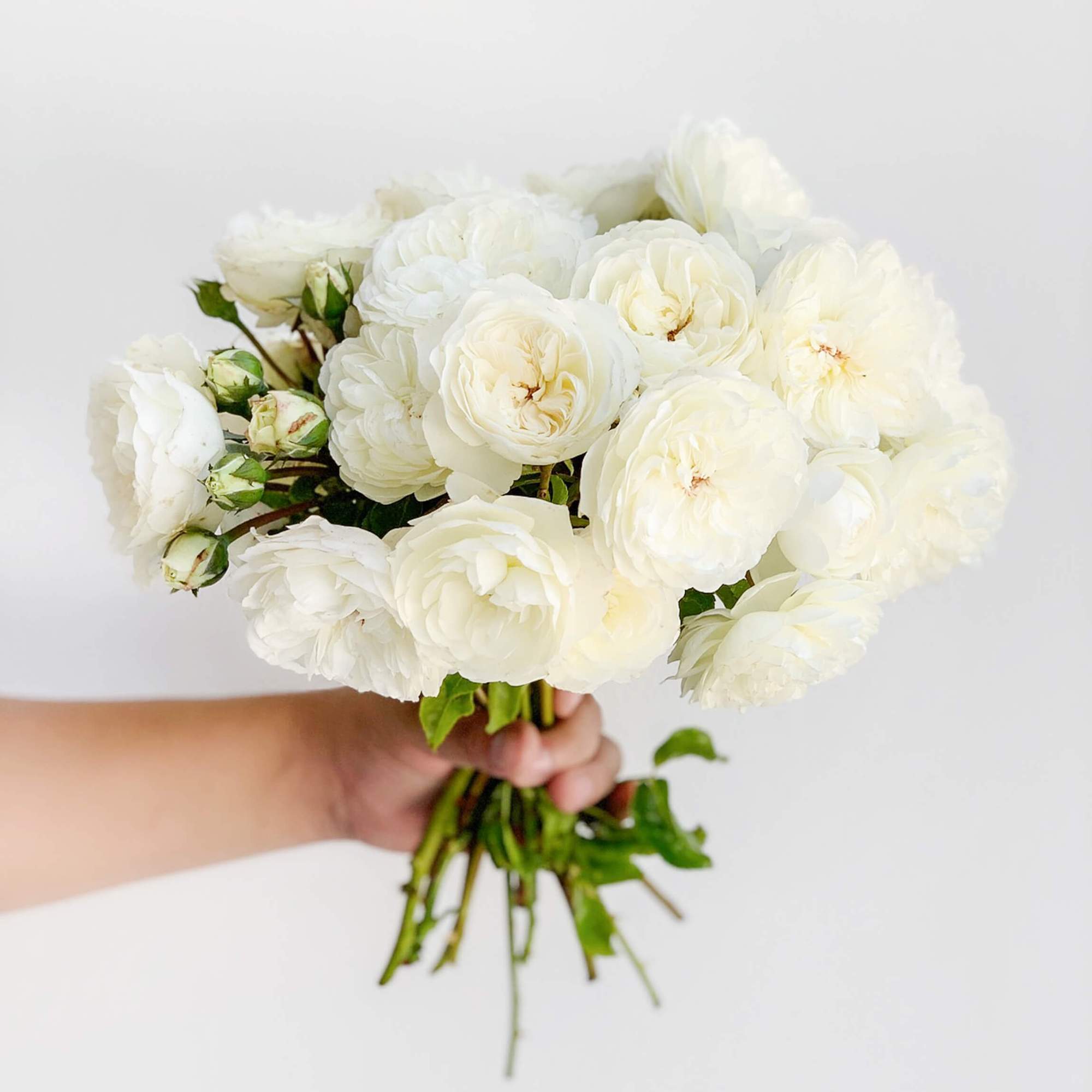 David Austin's Tranquility Rose
I love white roses. They seem so elegant to me, and they go with any decor. Shop for your David Austin cut roses for Mother's Day or any other special occasion.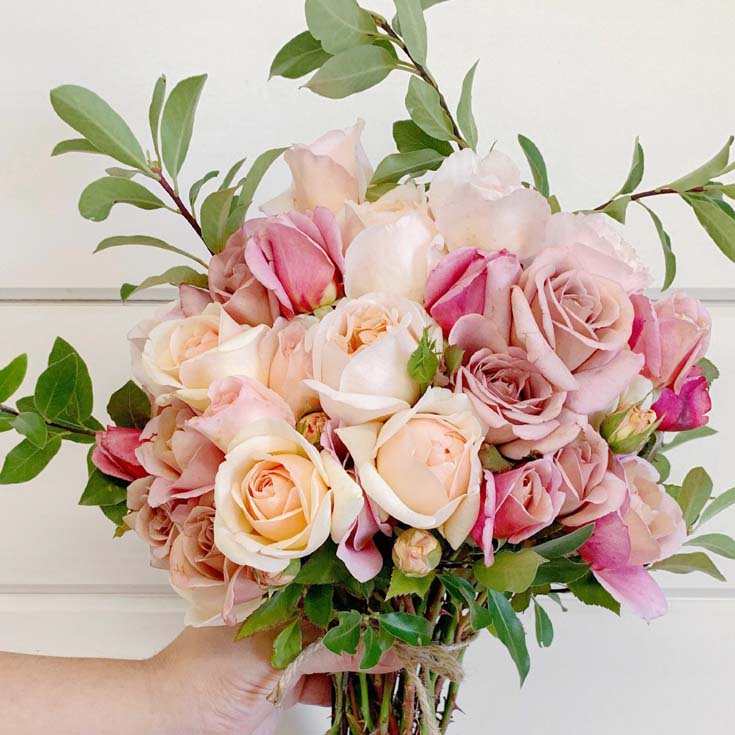 Pink Classic Bouquet
Well, if you aren't fond of white roses, here is a pink bouquet.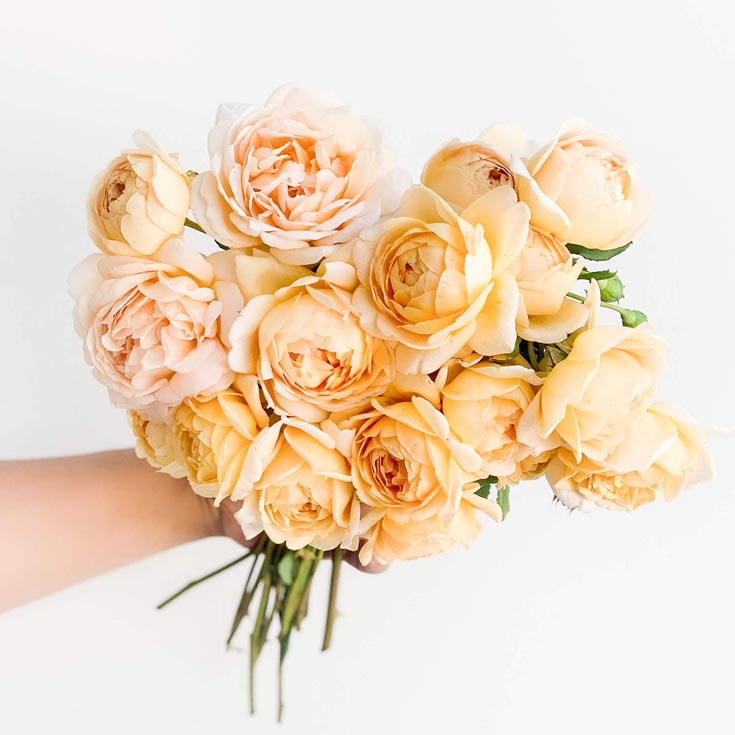 Golden Celebration Austin Roses
Or maybe a dozen of these beauties will work? I have a little David Austin rose bush that produces roses this color, but my bush needs to grow a bit more. I love this shade of yellow!
There are a ton more David Austin cut roses over on their website, so make sure to stroll on over to Grace Rose Farm.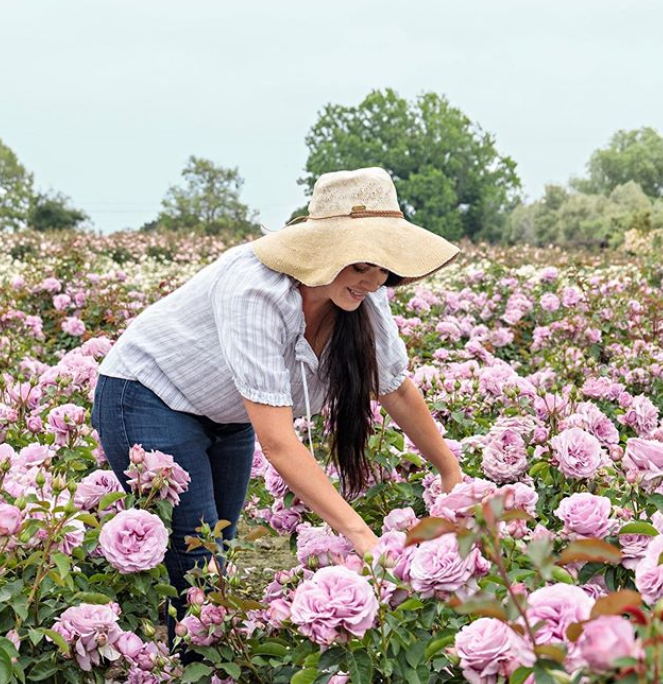 The Grace Rose Farm Blog
The Grace Rose Farm Blog is a helpful resource for all things about roses. Gracie is a frequent guest on Scott Shephard's podcast, Flower Podcast. Also, Here are some of the other topics she covers on her blog.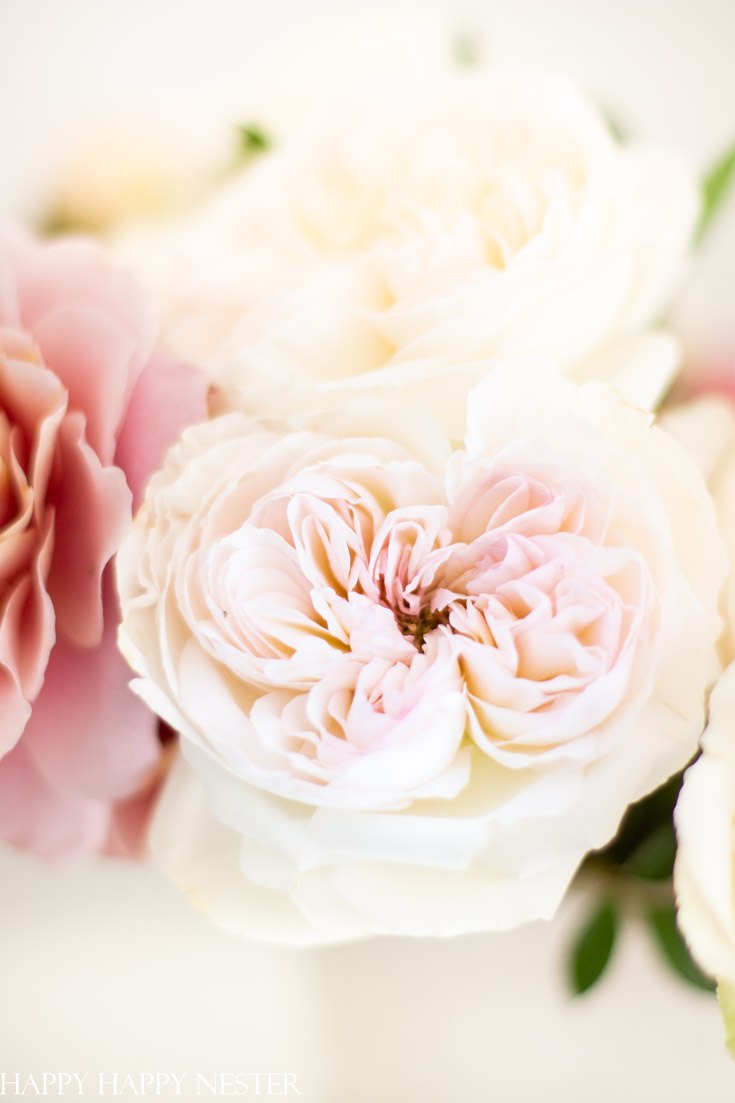 Other Boutique of the Week Features:
I adore any rose, but David Austin cut roses are exceptional. So, if you don't have any of these beautiful roses in your garden, then you're in luck since Grace Rose Farm deliveries them.
Happy Flower Day!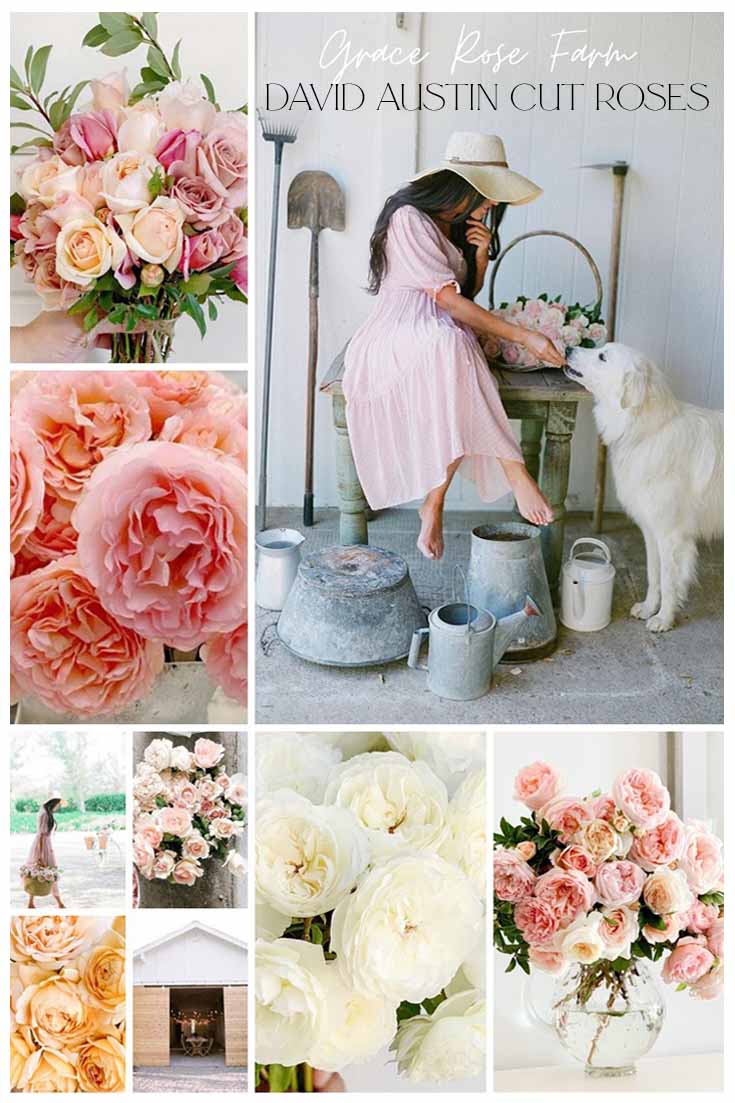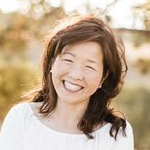 Latest posts by Janine Waite
(see all)