This Easy Pink Rose Wreath is natural, dainty, and pretty. It only takes a few minutes to create, and it's pretty inexpensive. I dried my store-bought roses and added a few homegrown hydrangea blossoms to the grapevine wreath. The results are a homemade romantic rose wreath that looks gorgeous on a windowpane, wall, door, or mantel.
If you have some roses and don't want to throw them out, make sure to check out this tutorial. This post includes step-by-step instructions on quickly transforming a grapevine wreath into a floral decoration.
As some of you already know, I adore wreaths. I have quite a collection of them over here on the blog:
Over the last year or so, I always dry my roses. Since quarantining, I never quite know when or if I'll be able to buy fresh roses.
It's so funny since a few years ago. So it made sense to use my dried roses to create a vintage-style wreath with them. This pink rose wreath would be called a shabby chic style wreath. Today, that term is no longer around, so I'm not sure the best terminology for this project.
Whatever the style, I still love this romantic rose wreath that was so easy to create.
And while designing this wreath, I felt that it needed a dainty flower to lighten the feel. So, I added tiny blossoms from my dried hydrangea flowers. The little touch of flowers adds the perfect delicate touch I wanted.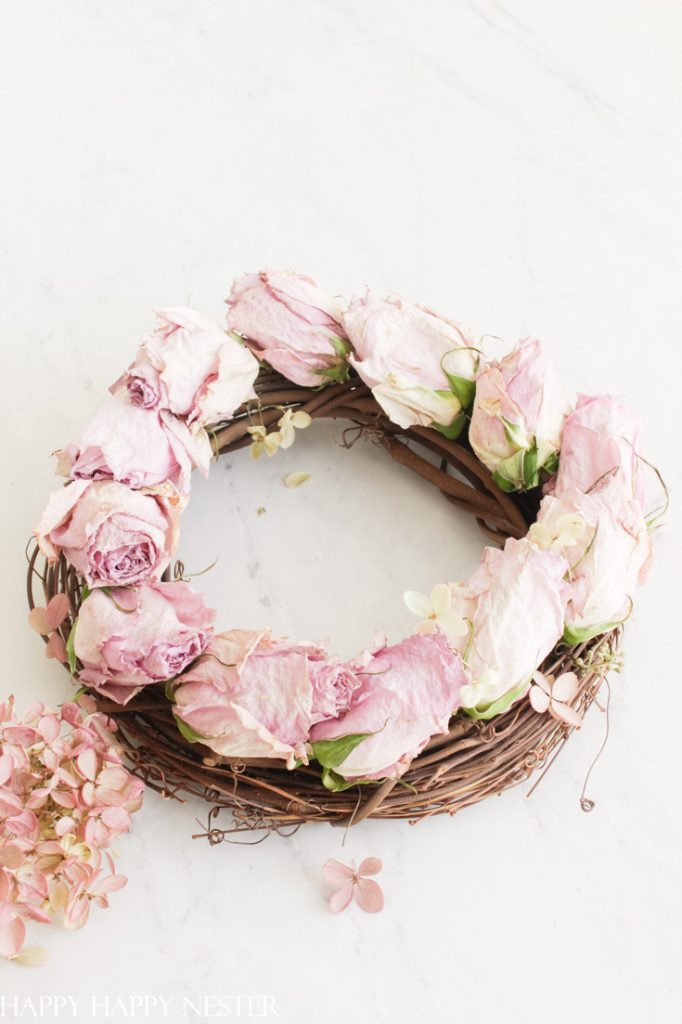 The Supplies You'll Need For Your Pink Rose Wreath
*The following post contains affiliate links
How to Make a this Wreath
First, you want to gather your supplies needed (scroll up to see the list) and plug in the glue gun.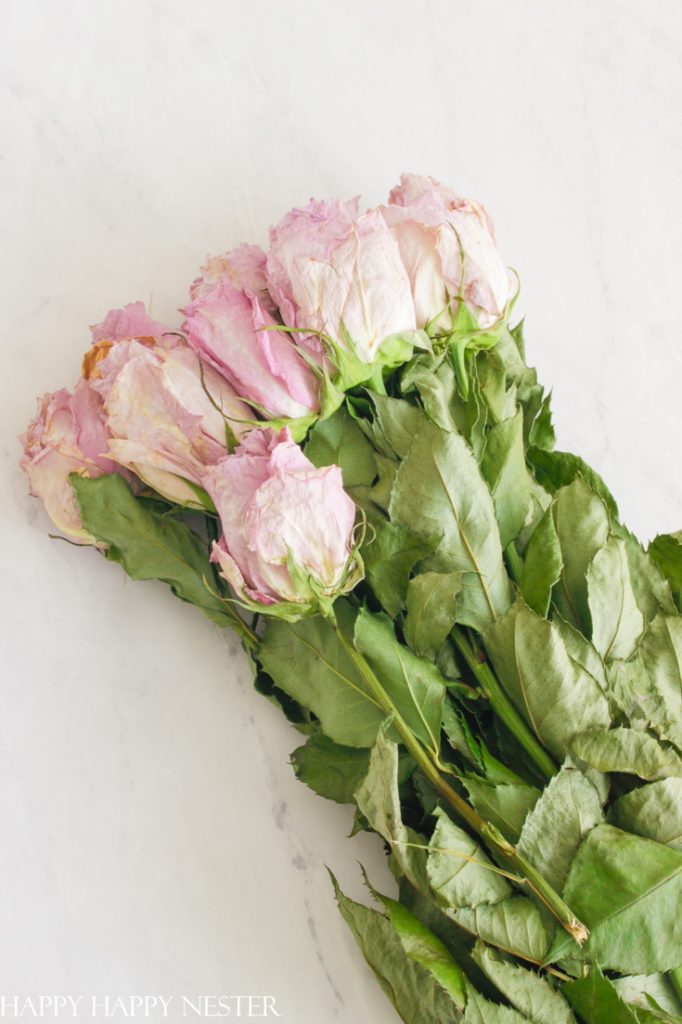 Step 1 – Dry Roses
How to Make a Rose Wreath
Once your roses have been drying for 2-3 weeks, it's now time to start the easy pink rose wreath tutorial. You can find the details on how to dry your flowers down below.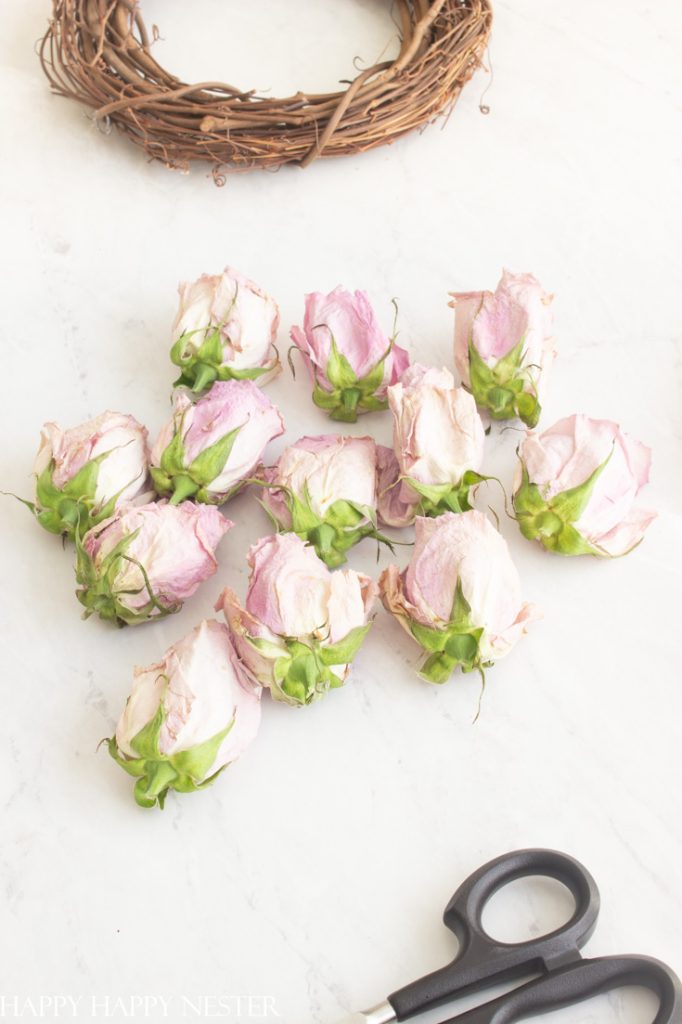 Step 2 – Cut Stems
Next, you want to trim the stem off of each rose like pictured above.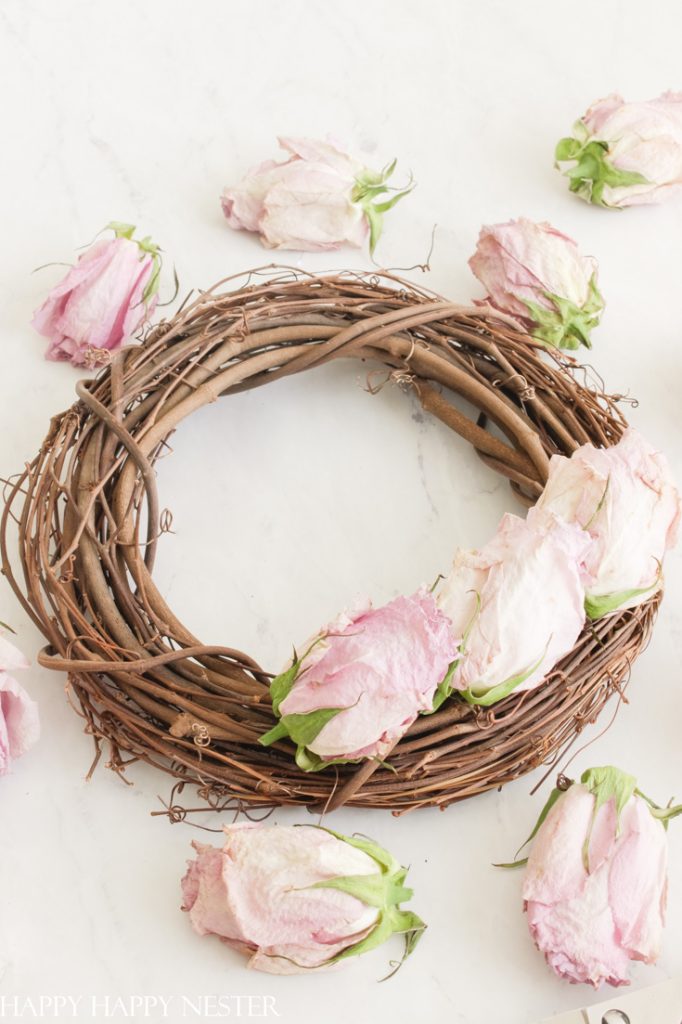 Step 3 – Glue Rose Blossoms and Hydrangeas to Wreath
I like symmetry, so I positioned the roses all pointing in the same way. Start with your first rose, and then glue the next one on top of it. I like working clockwise, but you can work counterclockwise as well.
Step 4 – Add a Ribbon
I bought a pretty pewter color velvet ribbon for my wreath. I felt that the neutral taupe color went well with the antique rose color. I knew that I wanted a subtle look when choosing a ribbon.
How to Dry Roses
Here is a simple way to dry roses to make this easy pink rose wreath tutorial easier.
First, tie the bottom of the stems together with a string.
Next, hang the roses upside down in a dark, dry place like a closet to preserve the color. I tied my stems to a clothes hanger and then hung the roses in my craft closet.
After about 2-3 weeks, they are dry and ready to use.
---
A wreath adds so much warmth and beauty to a home. This pink rose wreath is lovely to create when you have a dozen roses that you want to preserve.
It's even better if the roses are from an important event. Preserving them on a wreath brings means so much more!
Happy Crafting!
Cheers,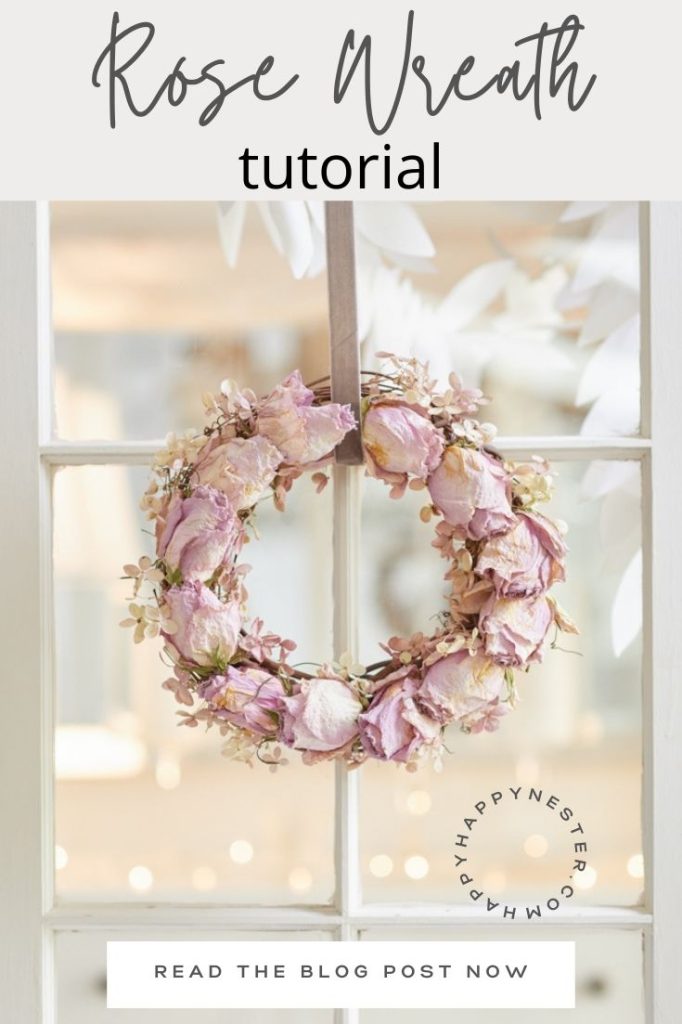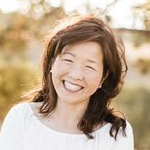 Latest posts by Janine Waite
(see all)