If you can grow roses in your area, they add so much beauty to a garden. We will supply you with all you need to know on How to Plant a Rose Bush.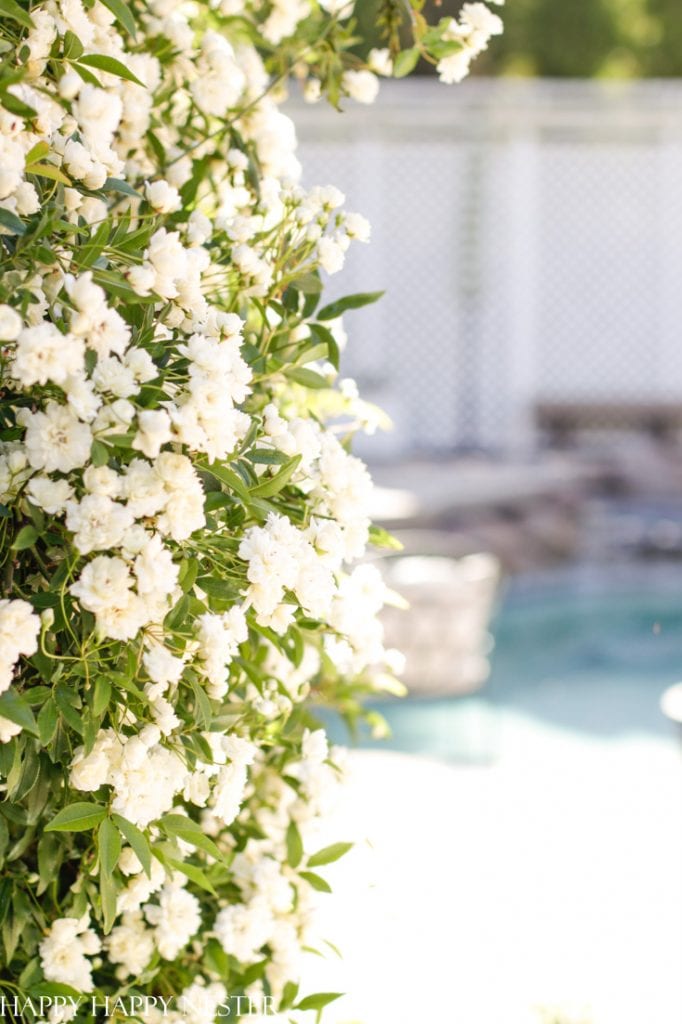 This is a basic tutorial on planting a bush. My husband loves to plant roses and he wants to share his method with you today.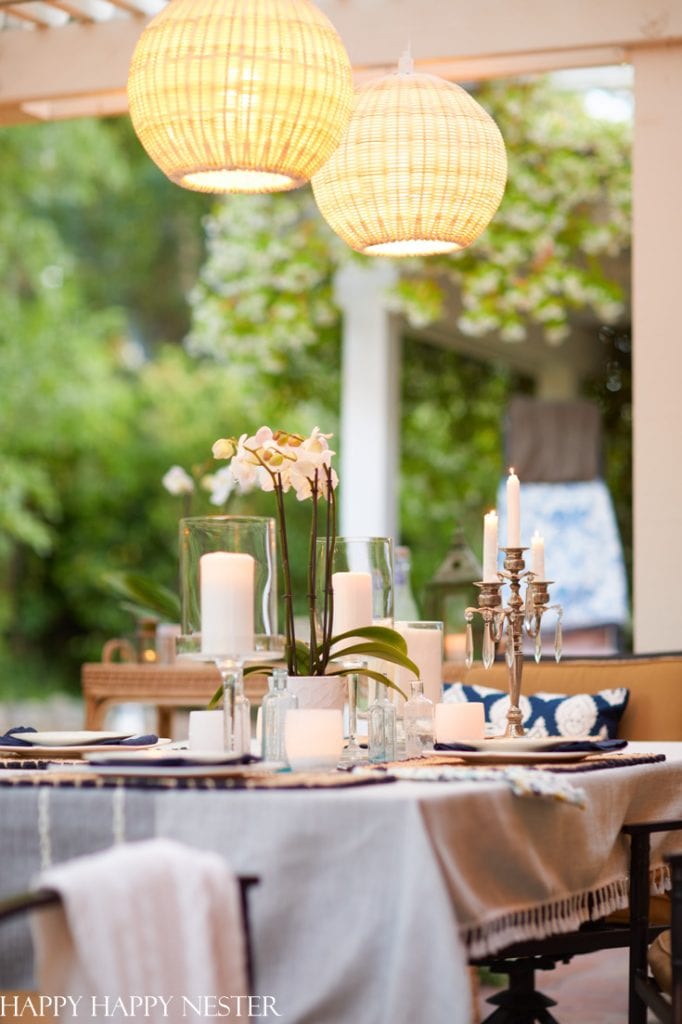 Like I mentioned, my husband loves to putter around our yard. He installed some outdoor string lights and helped me install our new outdoor lamps in our small outdoor patio ideas post.
All summer long he is working or planning outdoor garden projects.
He has planted about eight Lady Banks roses and six other roses in our front and backyard. I love roses and he is so sweet that he plants them for me.
It's funny because when we moved to Northern California, he wasn't too keen on roses. He was like, "they aren't evergreen!" But, now that our roses are thriving and so pretty, he is now a big fan of them.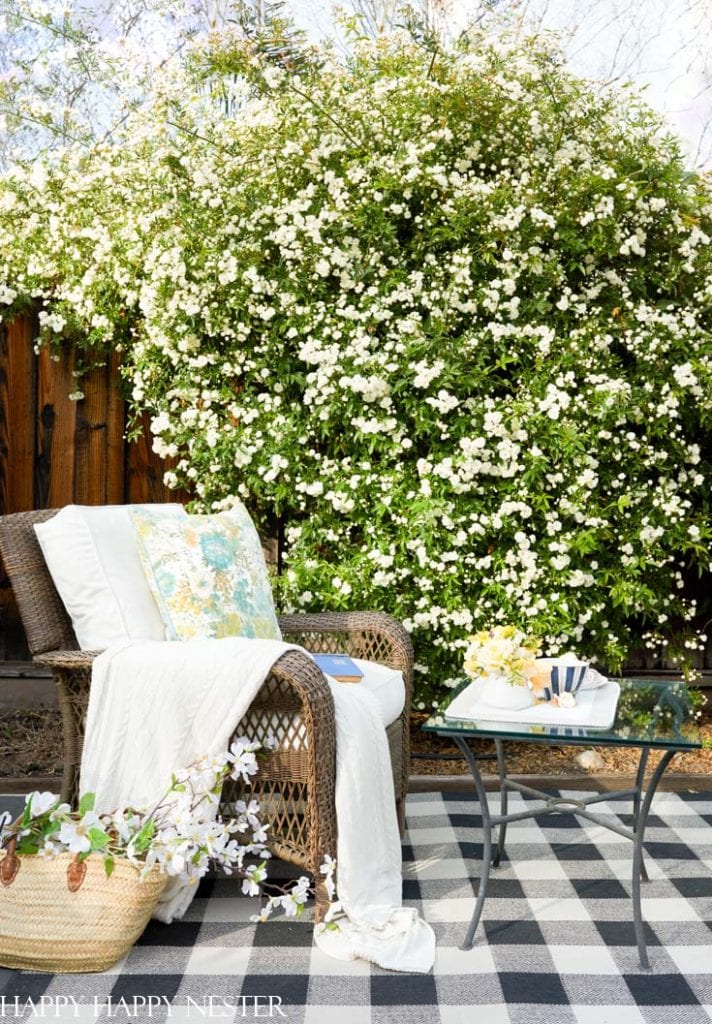 There are few things you have to pay attention to before planting a rose. If you are wondering when to plant a rose, here is a good rule to follow.
When to Plant Roses
Plant roses in the spring – after the first frost.
Plant roses in the fall – at least six weeks before your first frost.
We love to plant our roses in the spring since it gives them a longer time to develop their root system. Also, we are excited about our garden in the spring, so love planning and planting at that time of the year.
What Type of Rose to Plant
I found this list over on Jackson and Perkins website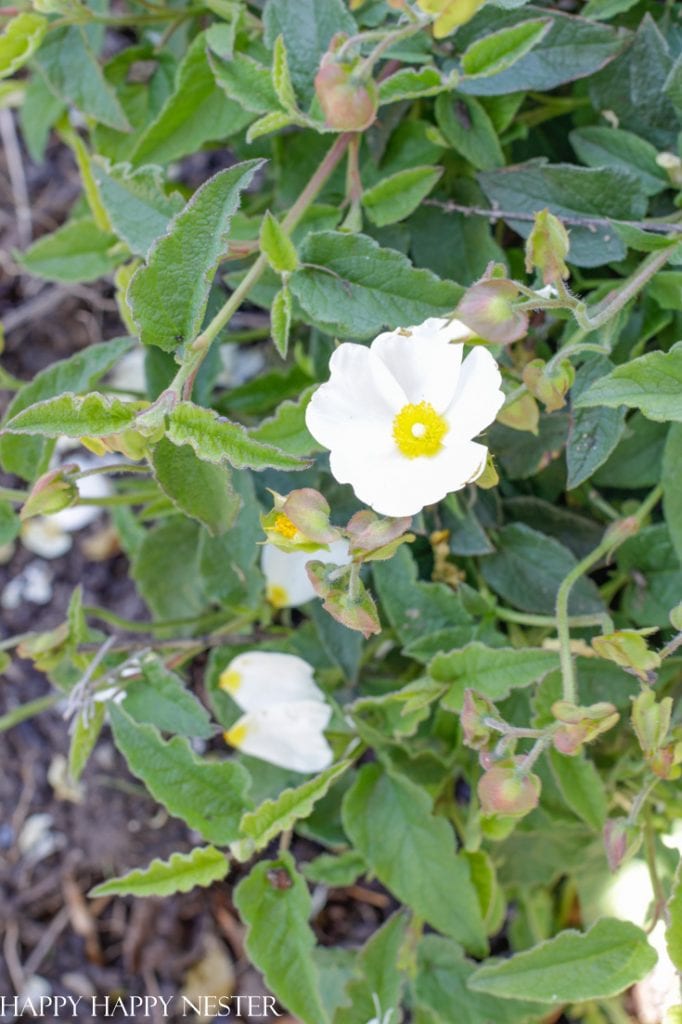 Hybrid Tea Roses
Grandiflora
Floribunda
Polyantha
Miniature Roses
Shrub Roses
Climbing
Groundcover Roses
Alba Roses
Bourbon Roses
English/David Austin Roses
Centifolia
China Roses
Damask Roses
Gallica Roses
Who knew that there were that many types of roses!
Ok, let's take a look at some basic planting tips!
How to Plant a Rose Bush
Place plant in a shady place
Water plant
Remove dead leaves and dead branches
Choose a location to plant the rose
Dig a hole a couple of inches deeper than the pot
Place potting soil in the hole
Remove rose bush from the container
Add potting soil and dirt around the bush
Make a well around the base of the bush
Sprinkle Rose Food on Top
Water plant thoroughly after planting
Rose Care Before Planting
Besides choosing a sunny spot for your rose, caring for it before planting is helpful. If you don't have time to plant it right away, place it in a shady spot and make sure it has plenty of water.
Remove dead flowers, leaves, and branches before planting. If the leaves have brown spots, I always remove them and throw out the infected leaves. You don't want the black spot or fungus to spread to other parts of the rose.
Choose a Location
Roses like sunshine, so find a place that receives at least five hours of sunlight. If you have a spot that gets more than five hours, that is wonderful too!
Dig a Hole
Using a shovel, dig a hole the depth of the container the rose came in plus about five inches more. You see the rose roots will go in the hole and you want enough space to also add about five inches of potting soil.
Prepare the Soil
My husband likes to place about five inches of potting soil to the bottom of the hole. This helps the plant's health after planting.
But, first, if you have a big bag, here is how he opens it. He lays the bag on the ground next to his freshly dug hole. Then he uses his shovel to puncture a line across the bottom. He makes another line from the middle of his first line and punctures the bag going perpendicular to the line.
So, you should have an opening that looks like a capital T. Now, open the bag by pulling the corners open just under the top of the T.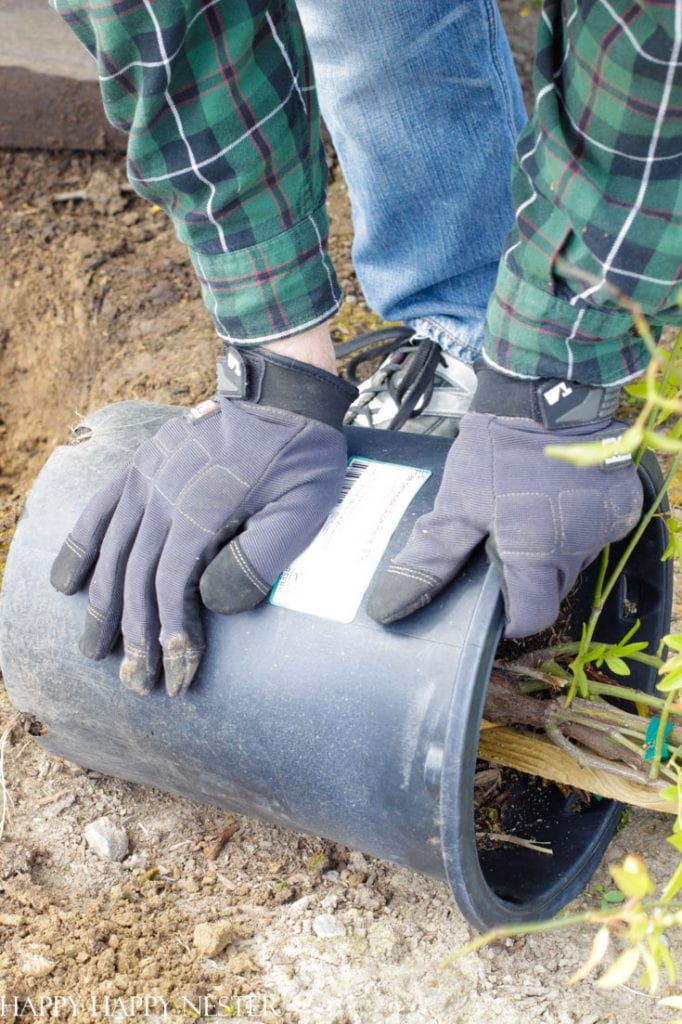 Remove the Plant From Container
A nice trick of removing the plant from the container is to place pressure on the sides. Once you push in the container rotate the pot and apply pressure again. Continue around the pot until the soil inside is not right up against the container.
This is one fun tip from my husband on how to plant a rose bush. As a college student, he had a summer job landscaping with a big firm. He really enjoyed his job and learned a few little tricks and this is one of them.
Fill in Around Rose Bush
Place rose into your prepare hole. And using a combination of potting soil and dirt from your garden sprinkle and fill in around the sides of the hole. Fill the hole with soil.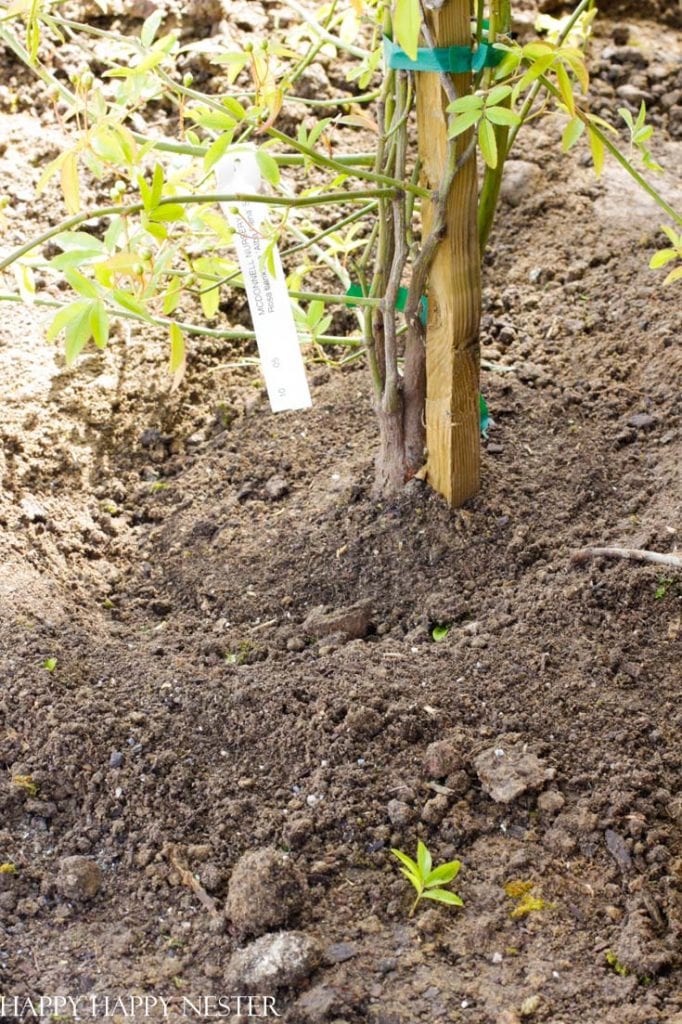 Make A Well
Create a little well in the dirt circling around the base of the rose. This prevents water from running off when watering your new rose.
Feed With Fertilizer
My husband loves to give the rose a little boost of fertilizer. Sprinkle a small amount around the base of the rose. Then you'll water over the fertilizer so that it seeps into the soil. If you rely on drip irrigation, it won't cover the food, and so the plant will not receive the nutrients.
Water Plant
For about the first two to three weeks of your rose bushes' new planting, make sure to water every day. The soil should be moist but not sopping wet. If your weather is hot and dry in your neck of the woods, you may have to water morning and late afternoon.
You want your rose to thrive in its new location and water is key to its success.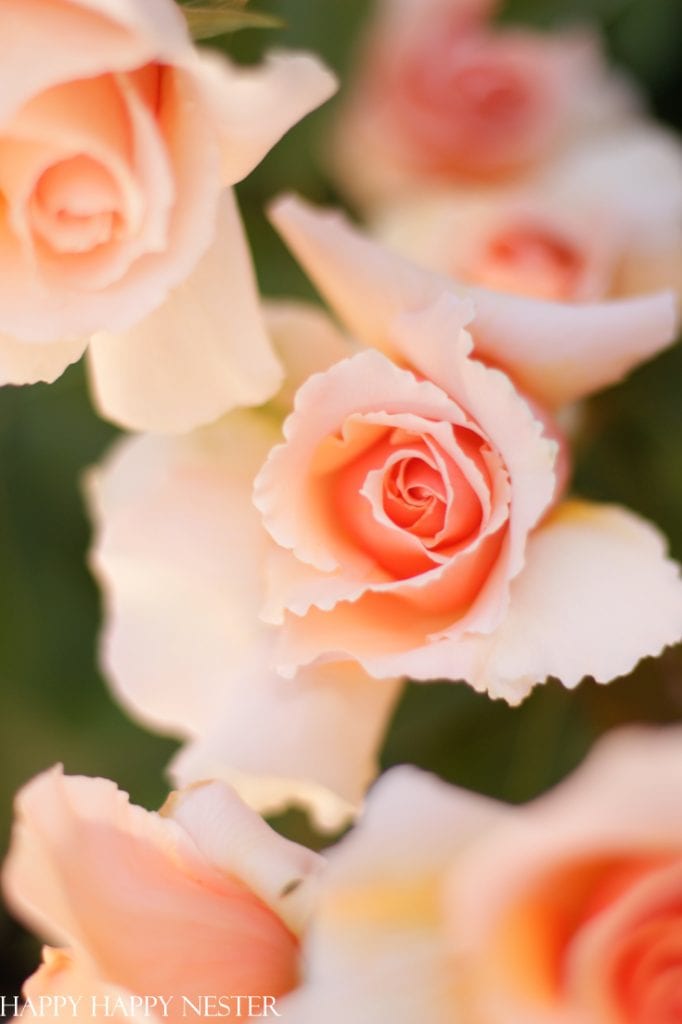 This is one of many roses from our garden. my husband loves to plant them for me and I enjoy pruning them all summer long. When you prune off dead roses, new blooms sprout!
How to plant a rose bush doesn't have to be that complicated and intimidating. I hope this post inspires you to plant a new rose in your garden.
Cheers,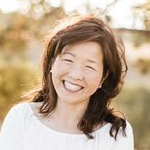 Latest posts by Janine Waite
(see all)