Today, I'm combining the two of my favorite crafts into a DIY Felt Hydrangea Flower project! I predict that eventually, I will create every flower I know into a felt version.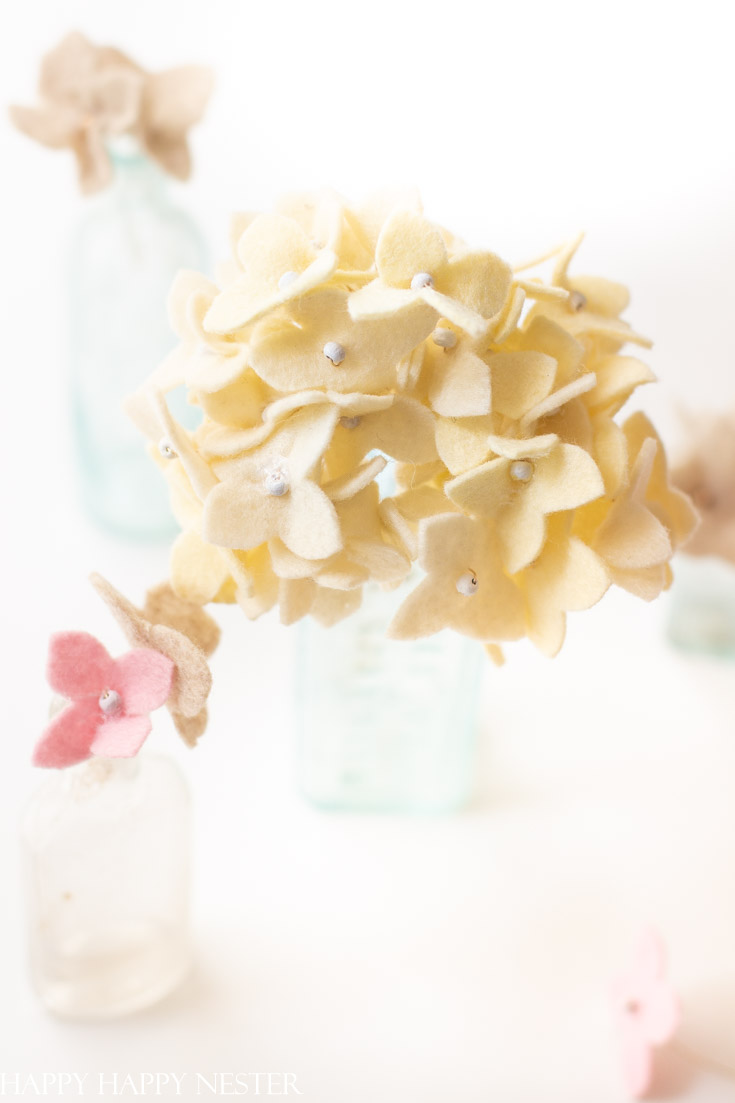 I've created paper hydrangeas, so I was determined to try my luck at a felt hydrangea flower. Well, I must say that they came out so cute and I'm super happy to share this tutorial with you.
I'm the crazy craft lady that can't stop crafting! And I'm a bit obsessed with everything floral. So, I'm working my way to creating a pretty felt flower wreath. So, make sure to take a look at my felt anemones since I'll share another colorful one in the coming weeks.
*The following post contains affiliate links
Why I like Felt Fabric
Felt is easy to work with and I feel whatever you make with it, comes pretty. I find that felt has a cozy quality. And since stuff animals sometimes are made of this material, it has a homespun and friendly vibe that comes through. Also, I love that felt colors are vibrant and fun and playful.
By the way, my friend Leslie from My 100 Year Old Home has a felt peony basket that you might love checking out.
How to Make Felt Hydrangeas
Supplies for felt flowers
Wire (buy either gold or silver)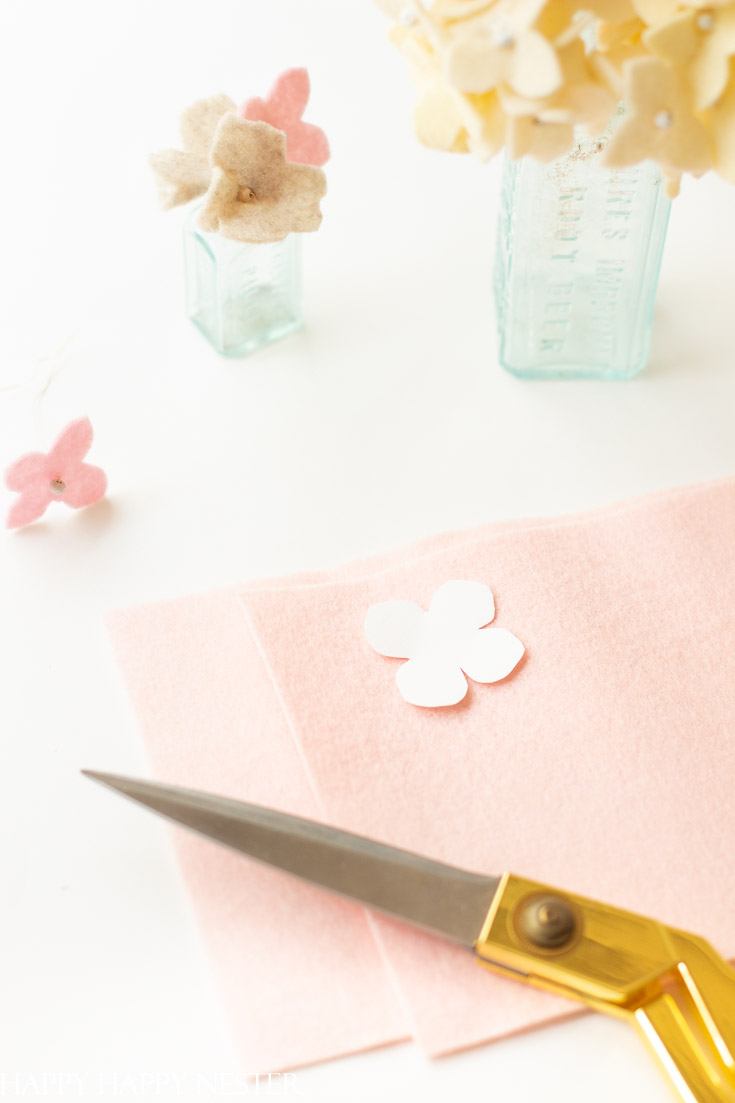 1. Cover wooden beads with acrylic white paint. It took two coats or more of paint to cover the beads. Let the beads dry on parchment paper.
2. Draw and cut a hydrangea blossom template out of paper.
3. Place felt hydrangea flower template on felt and cut out 30 felt flowers.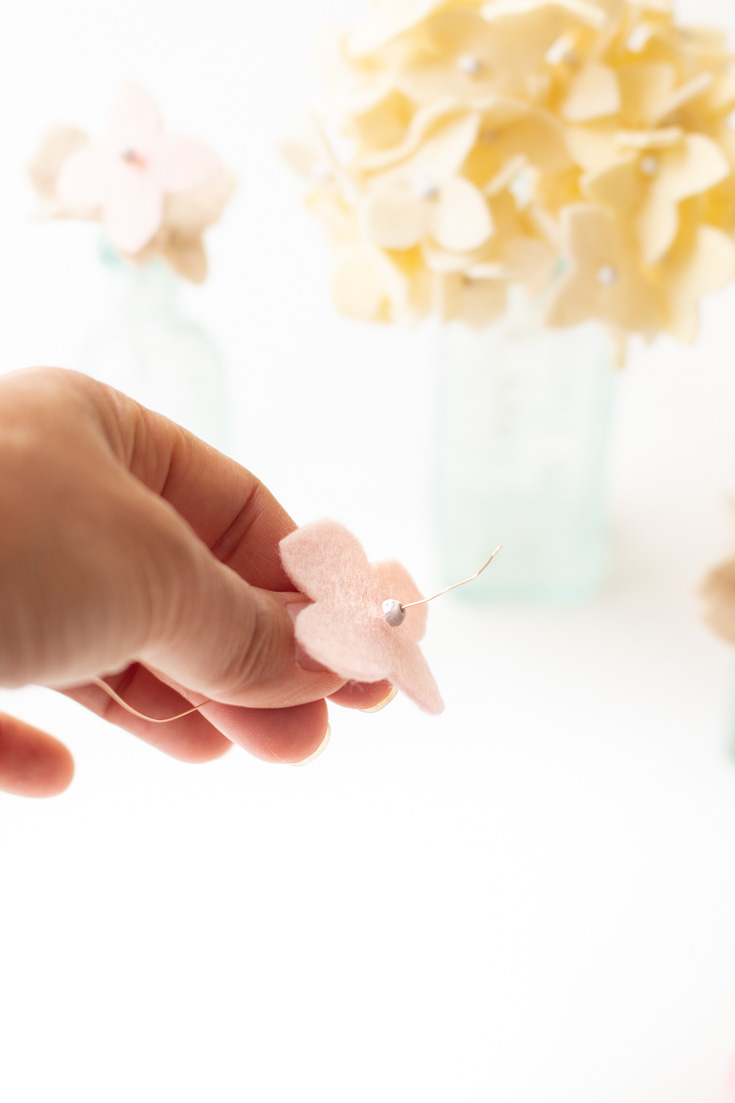 3. Poke wire through the middle of the felt blossom and attach a bead to the wire.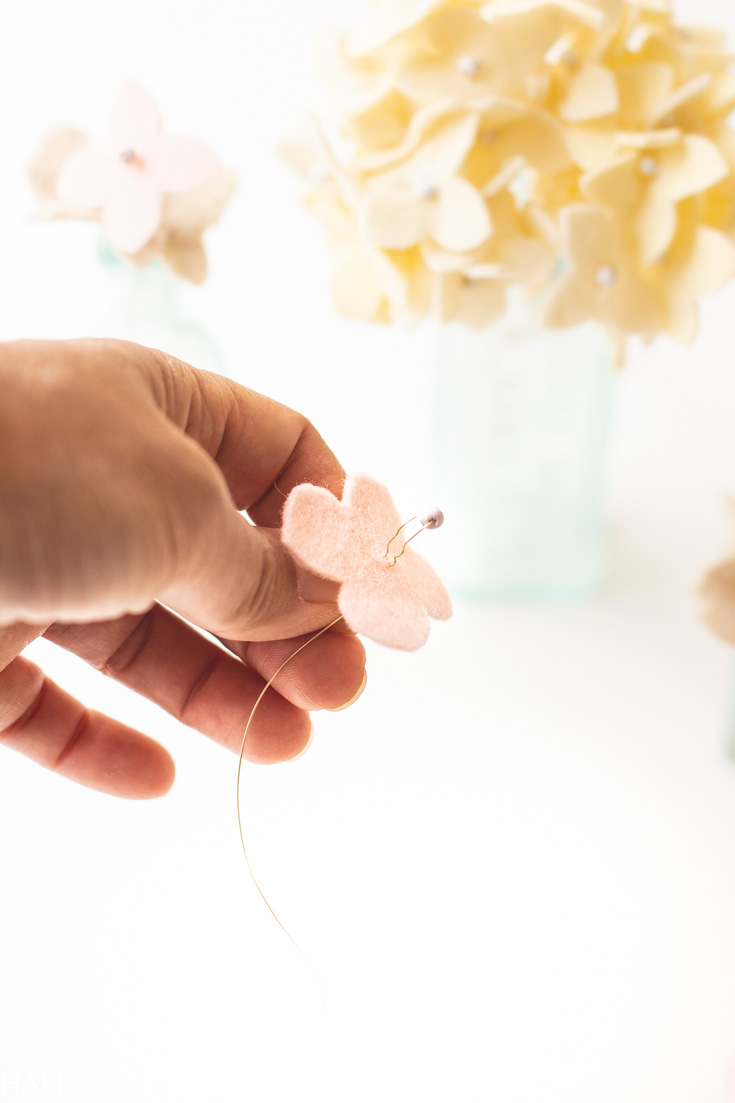 4. Loop the wire back through the middle of the blossom to the backside of the felt hydrangea flower.
5. Pull the wire to the backside so the bead sits tightly on the top of the blossom.
6. Twist the wires together under the blossom.
7. Make 30 or more flowers.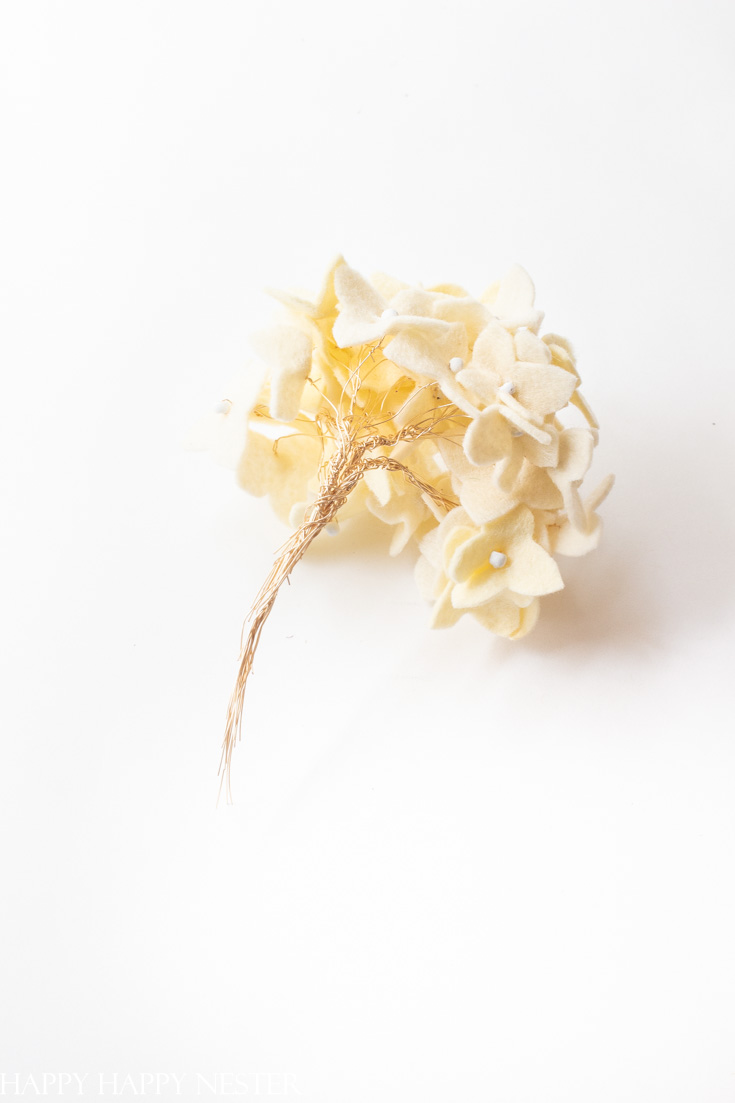 8. Attach all the wires together to make one stem.
9. Move each blossom around to create a hydrangea blossom. Make sure to fill empty spaces in you felt hydrangea flower.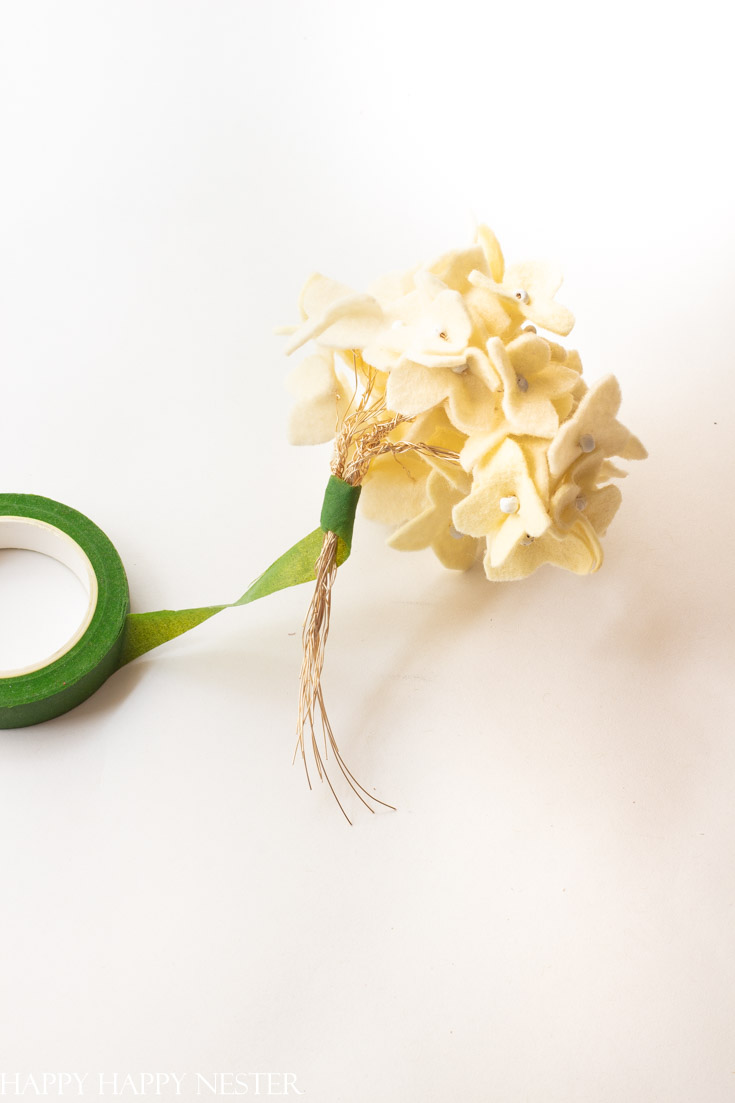 10. Twist green floral tape around the stem. That's it, you completed your felt hydrangea flower!
Thanks for visiting, Happy Happy Nester! I appreciate your loyalty to my blogging business.
Well, until next week, have a lovely weekend.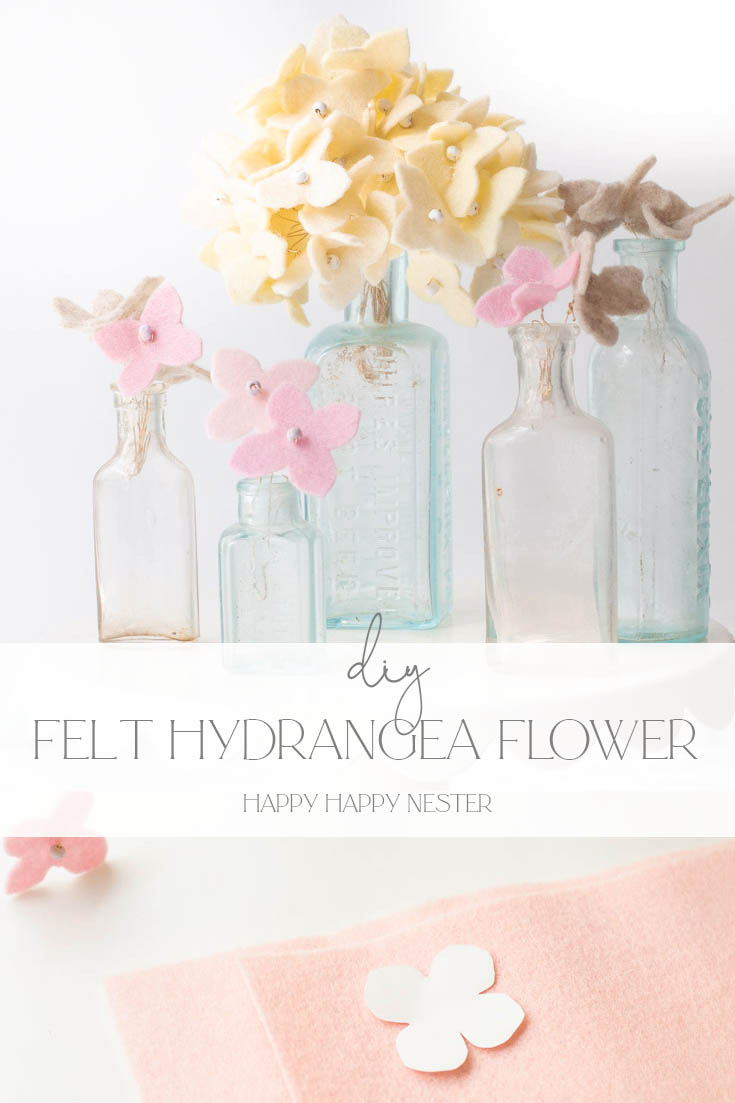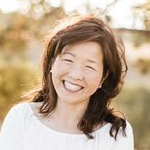 Latest posts by Janine Waite
(see all)