Today's let's chat about Crafts and Baking Ideas. Spring is my time to try new things like recipes and crafting projects. Something is inspiring about longer days and sunshine! Lately, I'm highly motivated to tackle projects.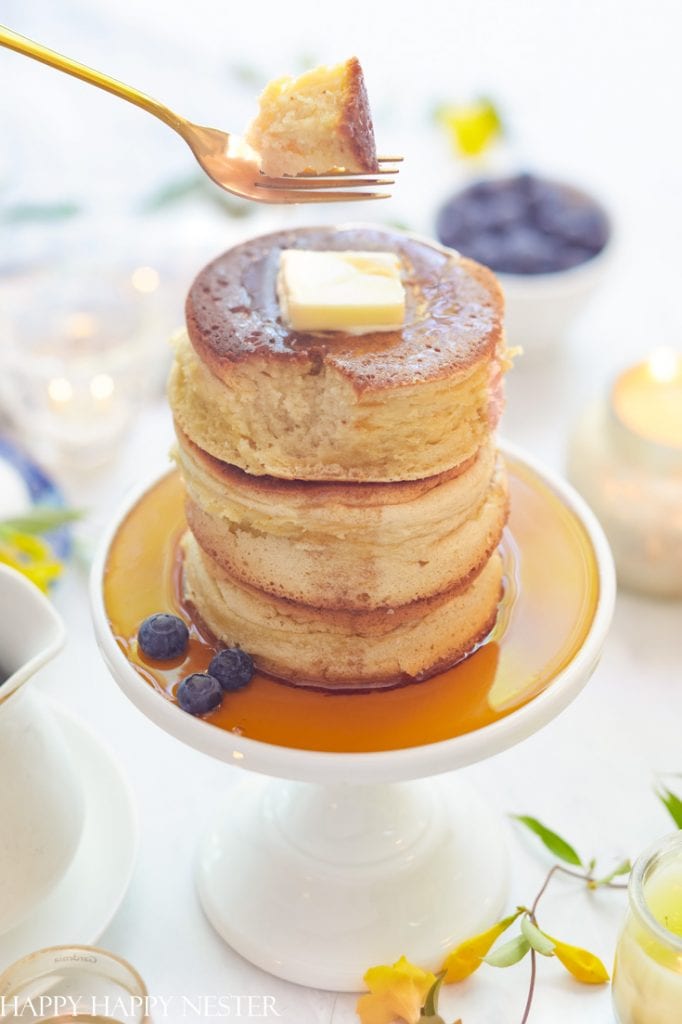 We have been busy in the kitchen baking and cooking as a family. And I'll be sharing some of the great recipes with you today!
My Latest Obsessions: Crafts and Baking Ideas
Saturday Chitchat with Janine – Volume 7
Welcome to my Saturday Chitchat!
Before we jump into our post, I want to remind you that tomorrow is daylight savings. So don't forget to turn your clocks forward. I love this time change since the days get longer!
Today is our day to talk and join in as a community.
So, grab a cup of coffee or tea and let's chat!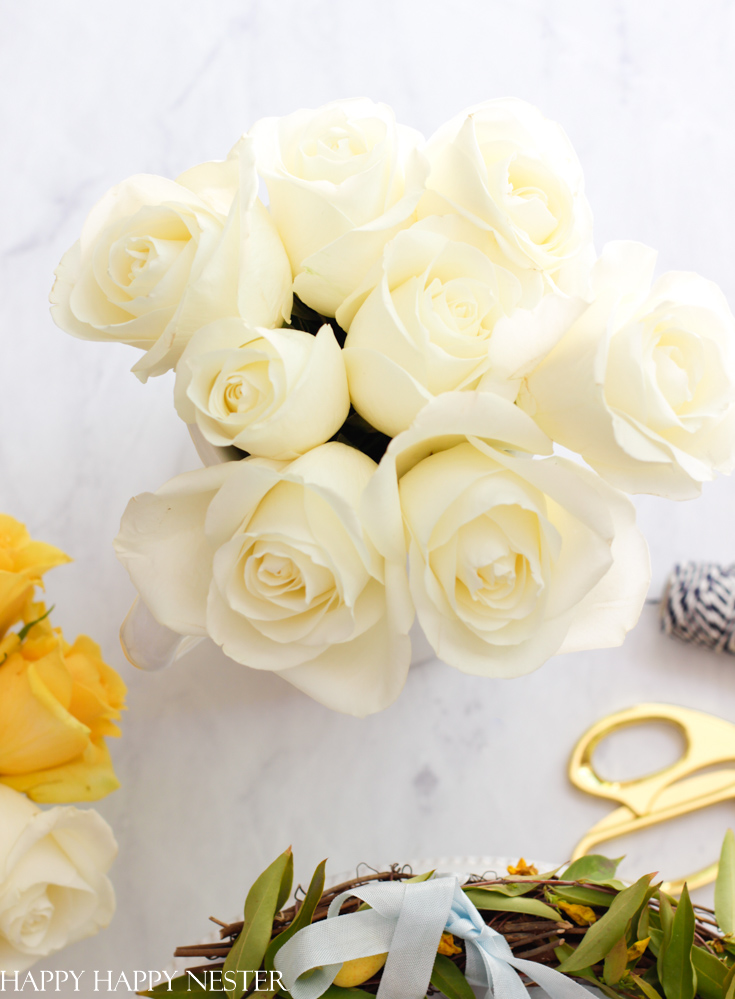 A Personal Note from Janine
For the last year, we have stayed close to home. We are very fortunate that we all can work from home. And thank goodness, we get along most of the time, and we still love our cozy abode.
Over the last year, many things have changed in our lives. And with Covid, our lives are limited to hikes, baking, cooking, and Netflix. And one small change is that we enjoy creating delicious meals and desserts. It's quite surprising to me that one of our favorite pastimes is tackling a new recipe.
In the last couple of months, my husband I have made one dessert at least four times. And each time, we get a step closer to perfecting this amazing dish. You're probably wondering what our latest obsession is? Well, I found it over on TikTok. Yes, I'm hanging out over on the latest trendy teenage platform. But, anyway, I found a cool video of how to make Japanese Pancakes.
I had never heard of these delightful pancakes! But, when I shared this with my husband, he immediately wanted to try making these jiggly pancakes. Yes, when you stack them and tap them, they jiggle, and I'm not talking about my husband's tummy.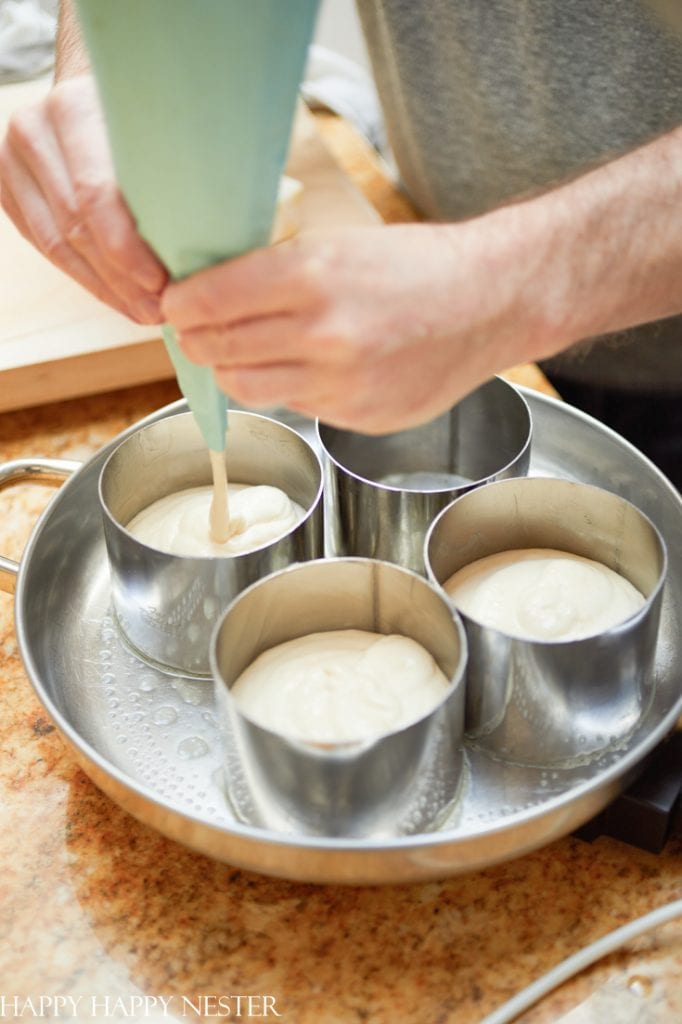 Well, we bought all the tools and got busy. Our kiddos thought we were nuts, and my friend Leslie kept laughing at my obsession.
We finally made some tweaks to the recipe and now it is on the blog. We simplified the process and created a more stable way to make them. You'll have to go over to the post to find out about all our research.
Once we get our vaccines, we plan to take a trip into San Francisco to taste test the Gram Cafe's fluffy pancakes.
Besides all my baking, I'm crafting like a crazy lady. And I'm sharing my latest projects today.
Thanks so much for joining me on this new Saturday Chitchat!
---
This Week's Inspiration – Recipes on the Blog
Fluffy Pancakes
My husband and I love creating this delicious dessert. It is more of a petit souffle that is perfect for a brunch. Make this Easter, and you will wow your family.
We have this recipe down to its easiest steps. So, I hope you have a chance to check out the recipe.
I must warn you that this is like no other pancake you have ever tasted!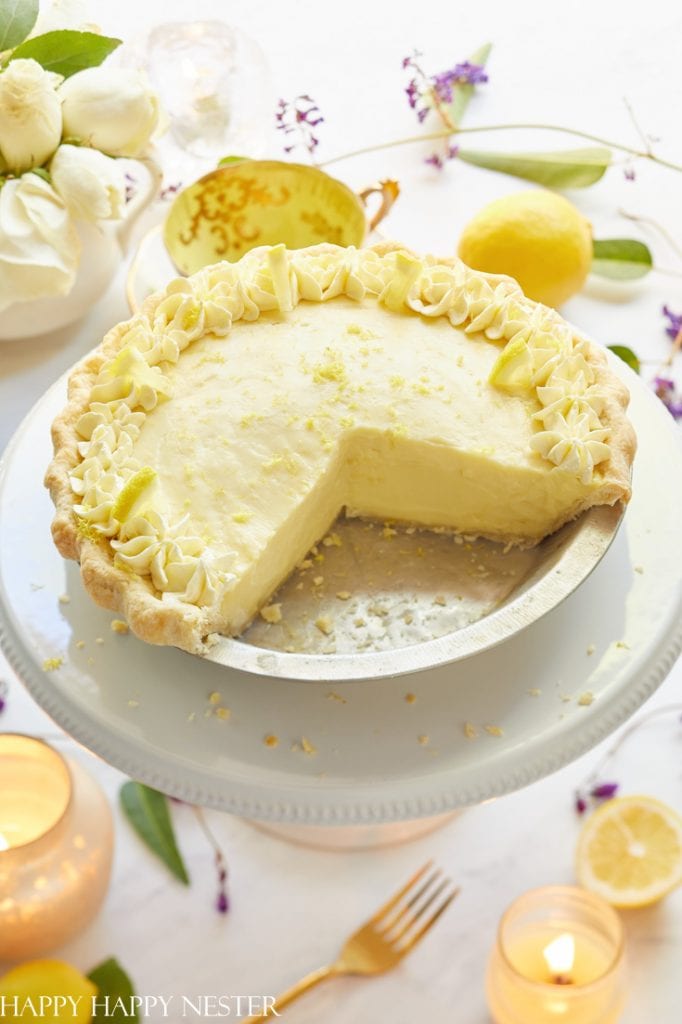 Lemon Sour Cream Pie Recipe
I can confidently say that this is the Best Lemon Sour Cream Pie recipe.
This lemon pie has a rich, smooth lemon flavor similar to my favorite English Lemon Curd recipe. But, the sour cream mellows the sweetness and tartness of the lemon and creates a luscious taste.
The recipe comes from my mom's collection of recipes. I still love this pie many years later, and it stands the test of time.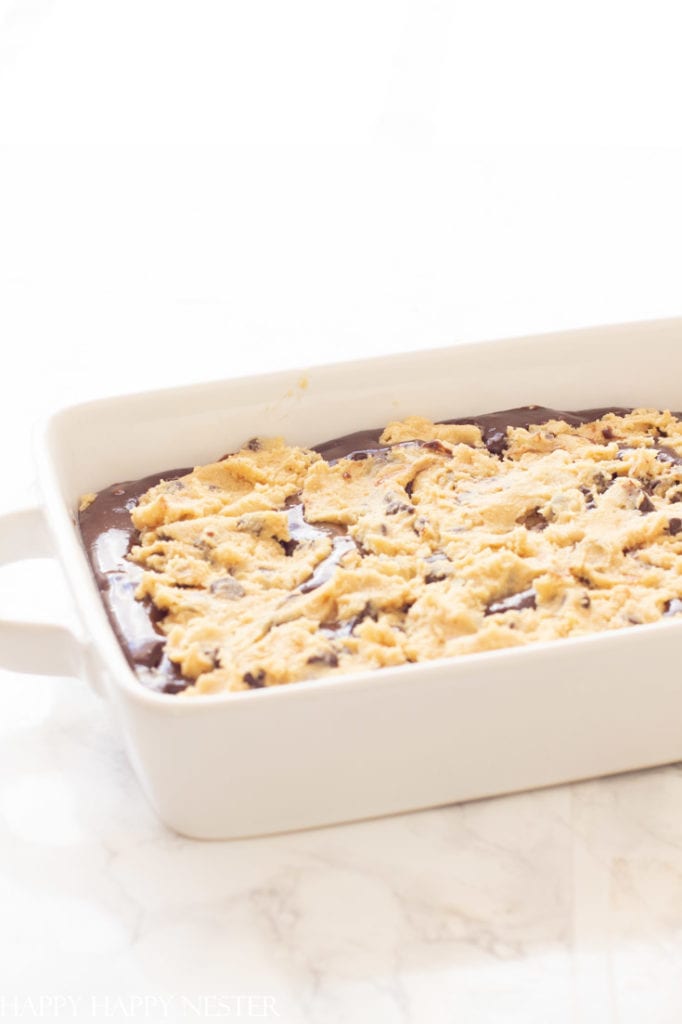 Easy Brookie Recipe
My daughter made these last week, and we all enjoyed snacking on them. I had a year-long sponsorship with Betty Crocker, so I have a ton of their products.
I love that my daughter can make this dessert without any help from me. I normally like to bake from scratch but, this convenient and easy alternative is best when you are in a hurry.
Here is the link to the Chocolate Chip Brownie Recipe.
---
This Week's – Boutique of the Week (Baskets)
*The following post contains affiliate links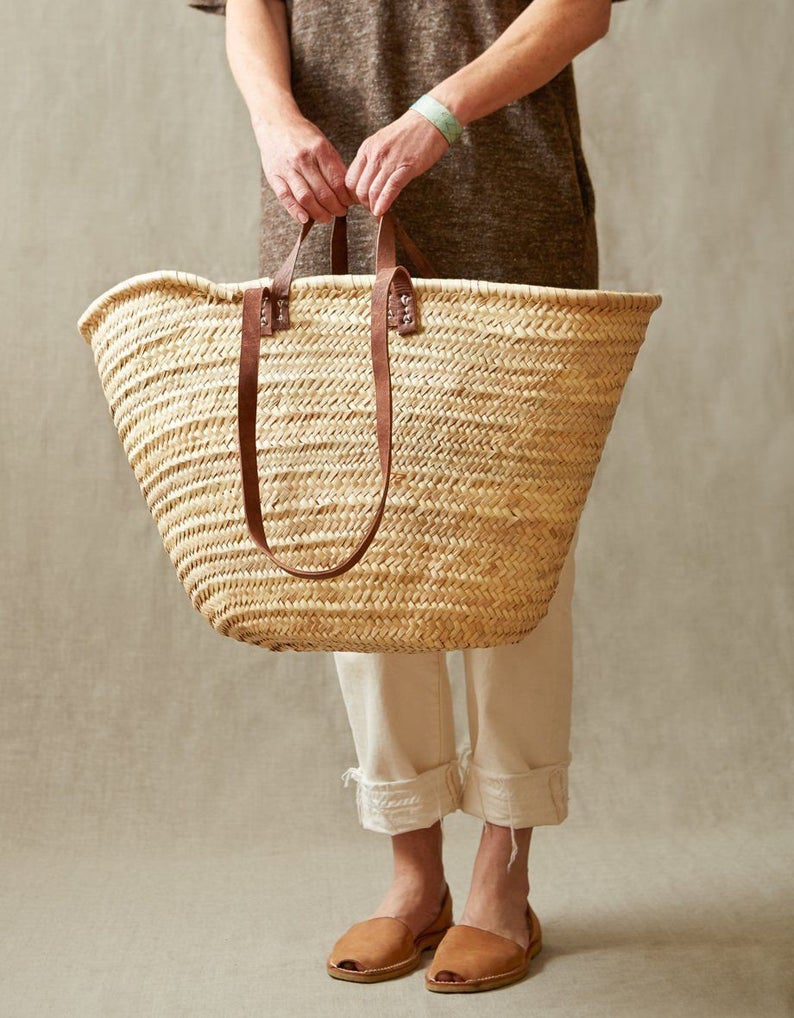 Unique Baskets
Containers are my obsession. My husband laughs at me since I love containers that go inside other containers!
So this week, the Boutique of the Week is all about Baskets! Not Easter baskets but pretty container baskets. There are all types over on the post, from fabric to rattan. I found quite a few unique ones for this post.
---
My Favorite Things – Spring Decor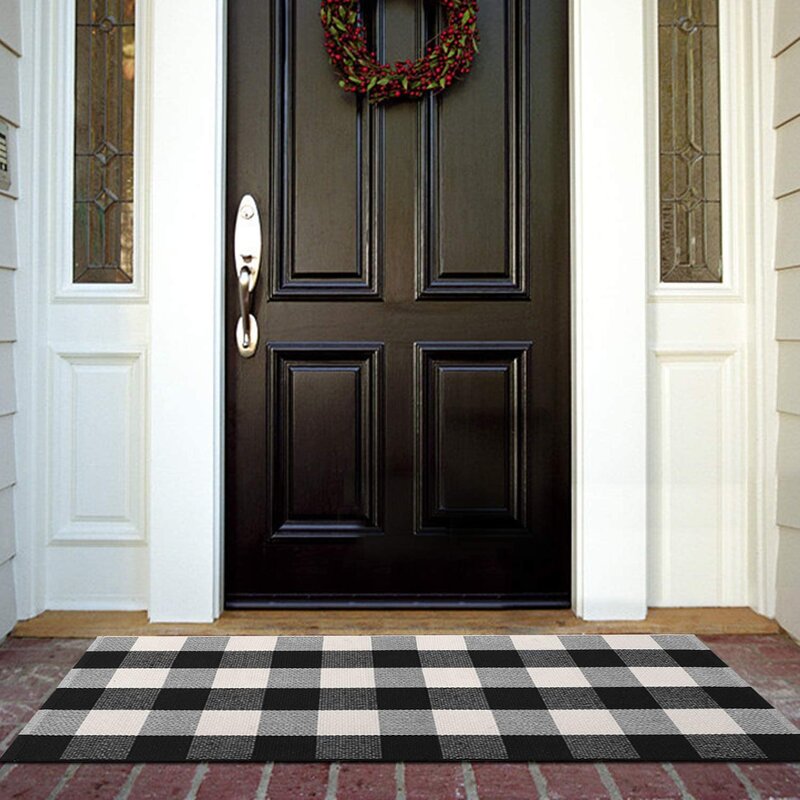 I own a few of these outdoor rugs and we have them indoors and outdoors. We place them by our front door and they clean up so nicely. I love that I don't have to worry about the dirt of heavy traffic.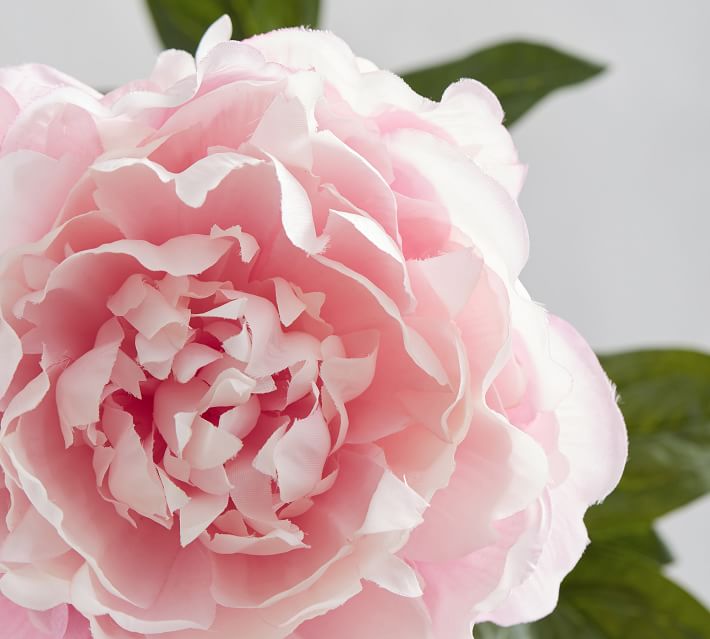 When I can afford these flowers, I buy a few. They are actually on sale right now.
But, if you think of it, faux flowers are a great investment since they will last a light time.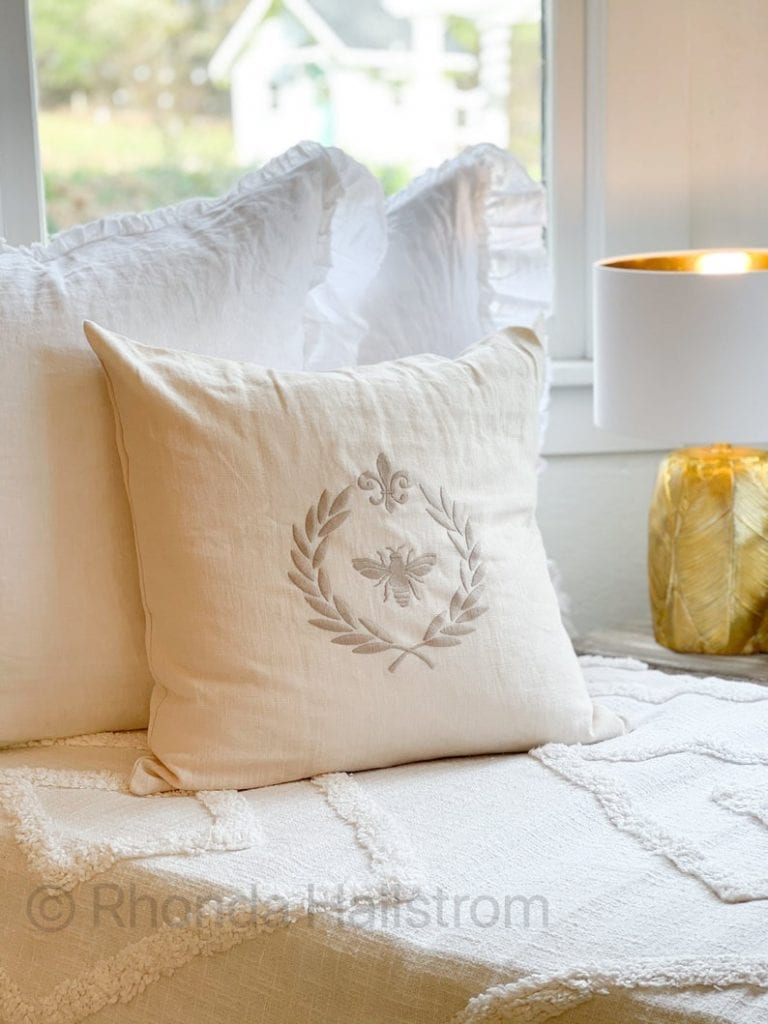 This is from my friend, Rhonda. I believe this pillow is a part of her new lineup of home decor. I own some of her bed linens, and they are divine. The fabric is so high quality and luxurious.
Her home decor is a fabulous investment.
---
Recipes for the Week – Desserts to Bake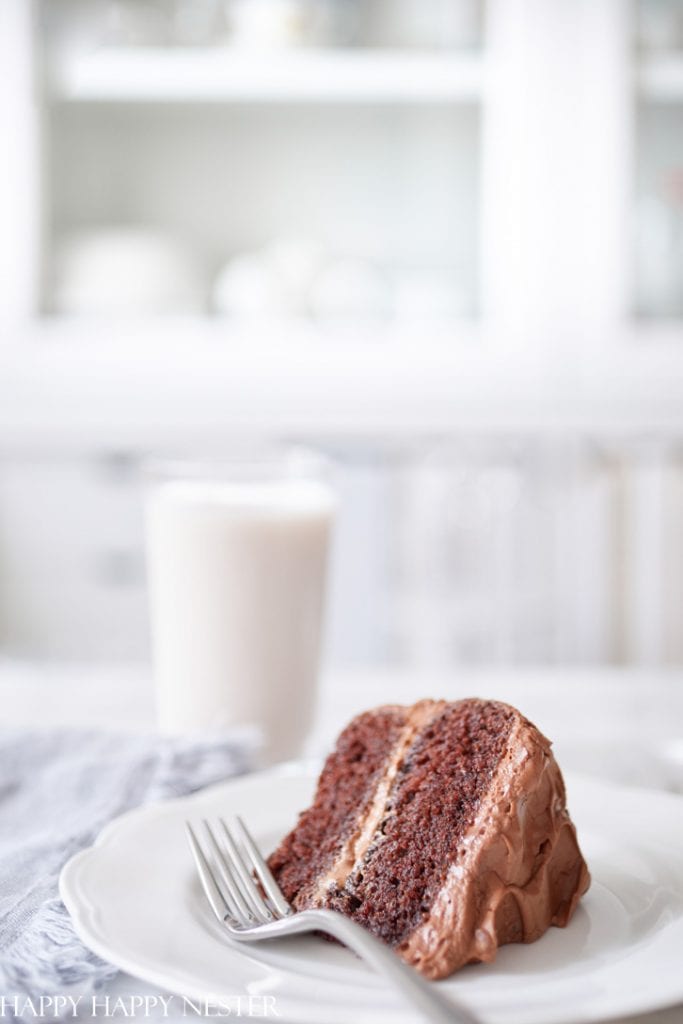 Moist Chocolate Cake Recipe
This is my favorite Chocolate Cake. The ingredient that makes it moist is a secret. And no, it doesn't contain mayonnaise.
I don't want to give away the secret ingredient, but I know you'll be surprised.
The frosting is from my mom's collection of old-time recipes. Here is the link to the Chocolate Cake.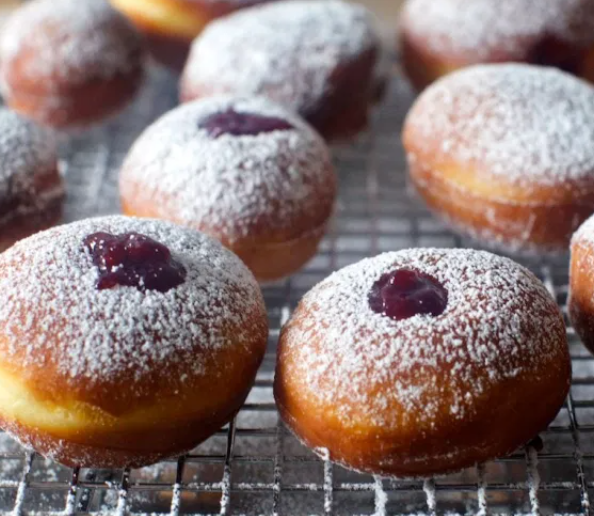 Jelly Filled Doughnuts
I've had donuts on my mind for a couple of months. And no, I'm far from being pregnant! If you can believe this, I have never made them. One of these days, I'll have to give it a try when I have some extra time in the kitchen.
This recipe is from Smitten Kitchen. I think I'm gaining weight just looking at these delicious photos.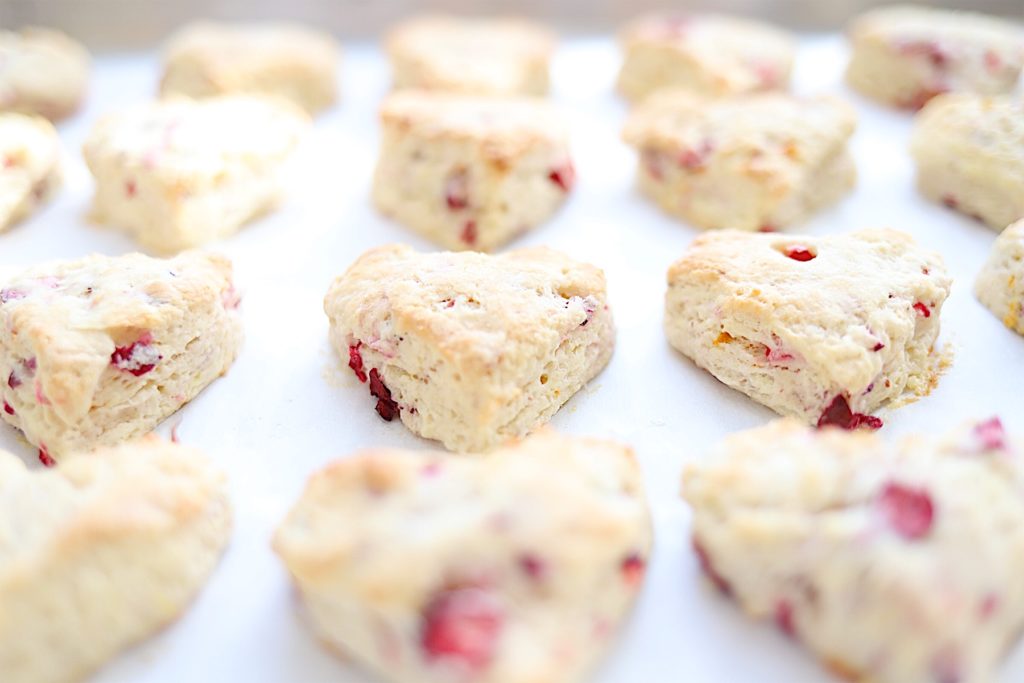 Cranberry Orange Scone Recipe
This recipe is from Leslie at My 100 Year Old Home. Her Cranberry Orange Scone recipe is delicious!
I love that she shaped them into hearts, but seriously you can make them whatever shape you prefer.
Scones are my favorite, and Leslie created a scone that is flaky and moist. I always have room for a cup of tea and scone!
---
Crafts for the Week – Weekend Craft Projects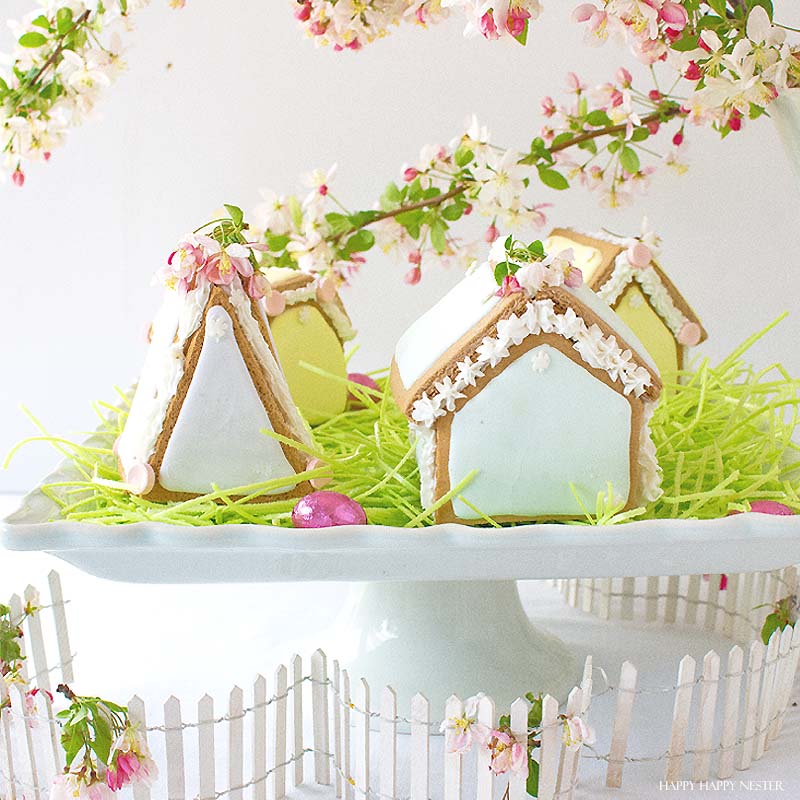 Easter Bunny Huts
I do love cute bunnies. And these fun Bunny huts were so fun to make. Once you know the tricks to icing cookies, decorating these prefab gingerbread houses will be a breeze.
Display them on one big cakestand or a three-tiered stand. Don't you love the cute picketed fence? Add faux flowers, little figurines, and of course, bunnies.
Your children and grandkids will love this magical vignette!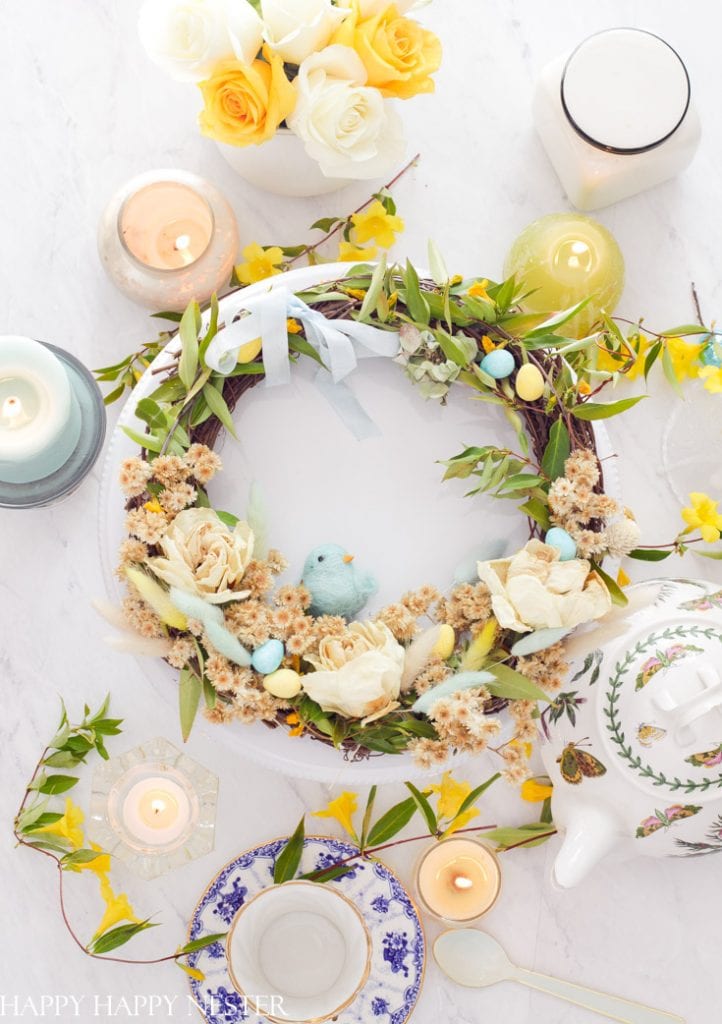 Easy Dried Wreath DIY
In this tutorial, I share how to dry store-bought flowers and how to make this simple wreath.
Drying garden, store-bought, or wildflowers is an easy process. To make this wreath, I used a bunch of garden vines as the base. Then I attached some of my dried white roses and some wildflowers.
And within a couple of minutes, I made this sweet spring wreath!
I love that dried flowers last way beyond cut flowers. This wreath really didn't cost all that much to make, which is another bonus.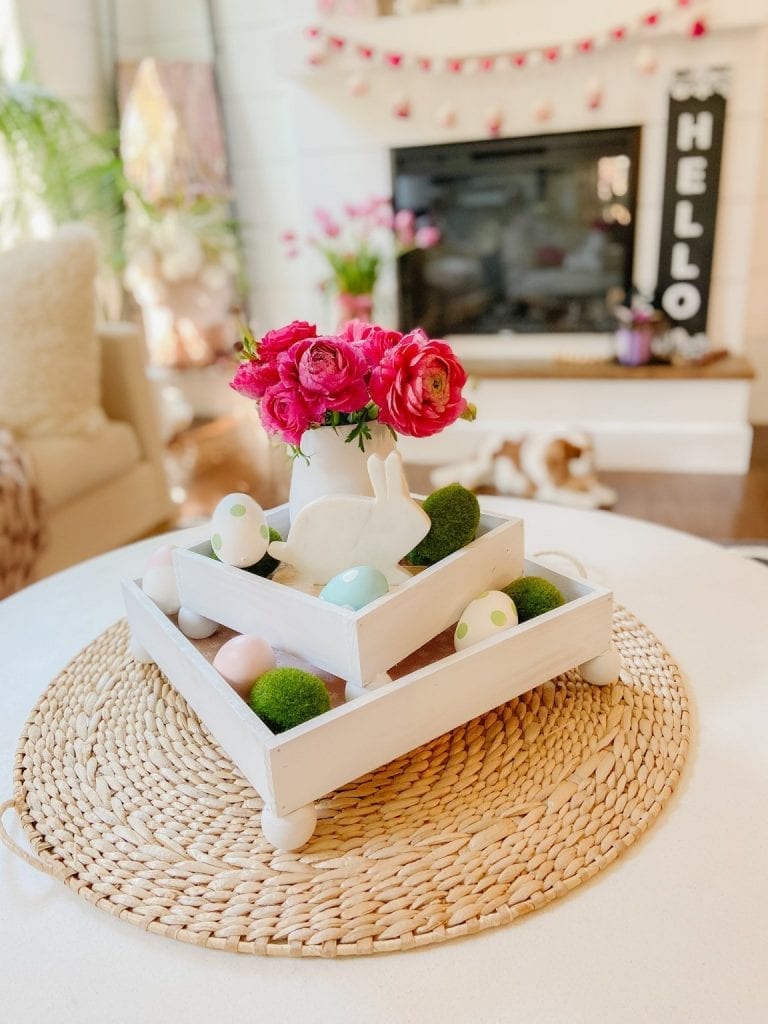 Make This Footed Tray
Jen from Tatertots and Jello built this wonderful footed tray. She lined it with her scrapbooking paper and then styled them with spring and Easter decor.
The paper that she used is from her own line of paper! I recently bought a whole bunch of her paper and didn't even know it was hers! She is so talented.
So, if you love her cute display and want to make these customized trays, head on over to her Footed Tray DIY.
---
Helpful Home Tips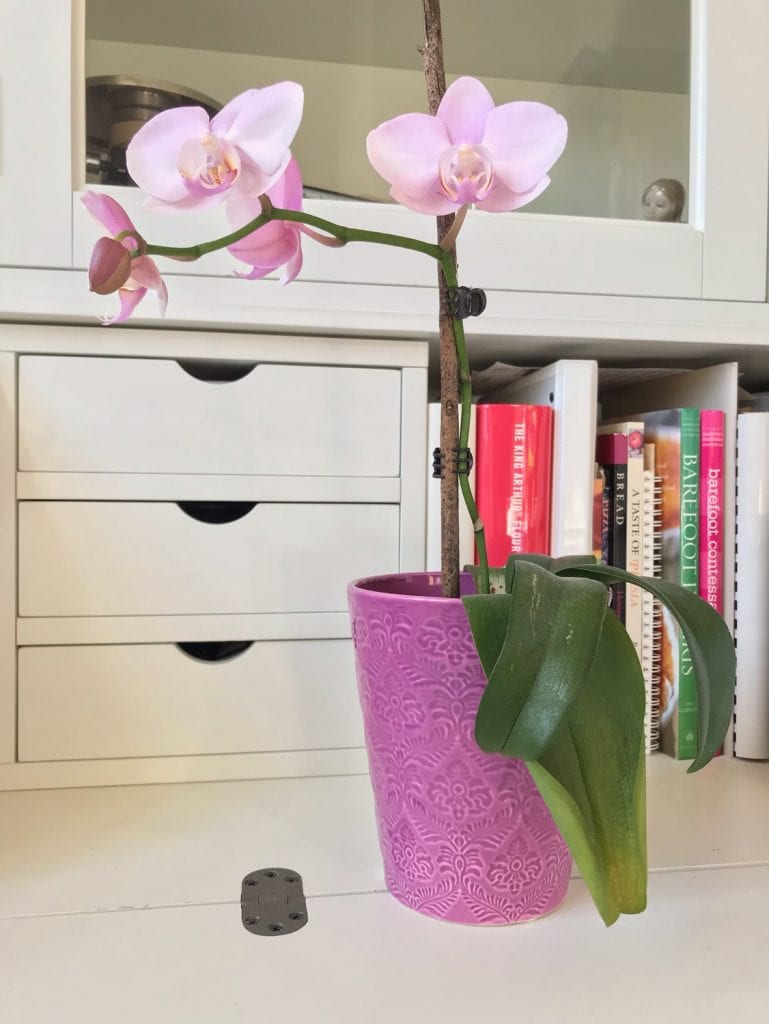 Do You Love Orchids?
When your orchid isn't blooming, what do you do with it? A friend mentioned placing a faux one in the plant! It was the best advice ever! There are so many times I would hide my orchids when they weren't blooming.
Adding a faux orchid stem in the plant is a brilliant idea!
This photo is from my brother who has nursed his orchid back to life!
Silicone Reusable Bags
I bought one of these reusable storage bags the other day to see if I liked it. Well, it is a great alternative to throwaway plastic bags. I need to order more since the family likes them. They are always chiming in on whether they will use a product.
I own the smaller version, and I see they sell them in the 1/2 gallon size bags. And by the way, they wash up nicely and can be placed in the dishwasher. I'm now a fan!
Look What We are Cooking for Dinner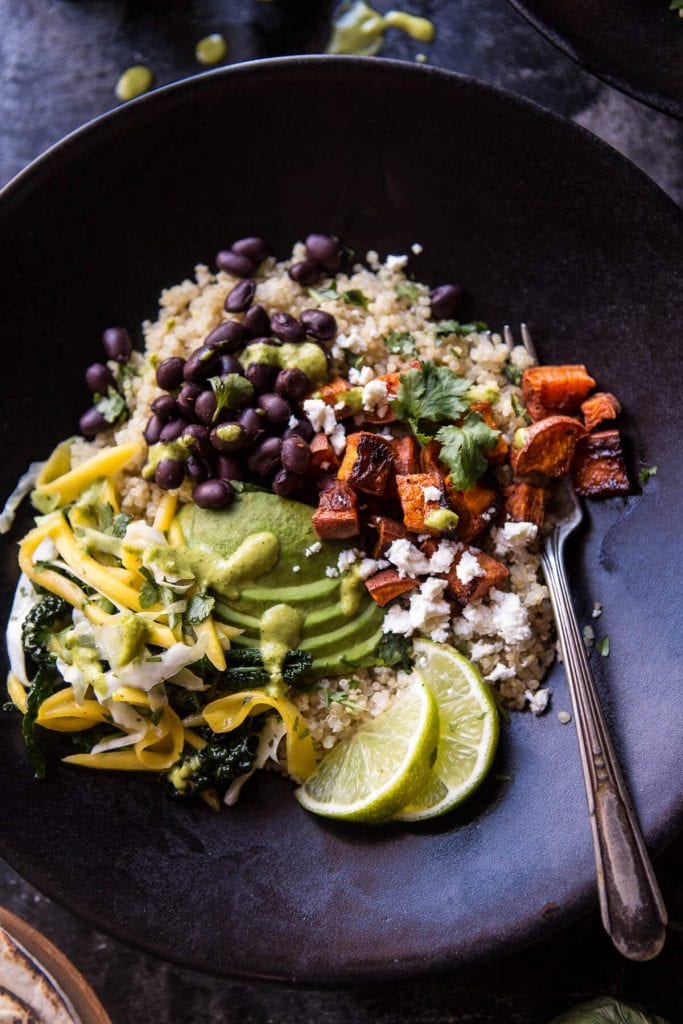 Spicy Southwestern Quinoa Bowl
As you can see, I'm enjoying dinner recipes from Half Baked Harvest. We made this for dinner, and it was so tasty and yummy. My husband said that if he scanned the list of ingredients, he wouldn't have made this recipe! And he was pleasantly surprised how much he loved this dish!
I ended up adding lime juice and salt to everything. 🙂
If you decide to make it, just know that it takes about an hour of prep and not the 15 minutes on the recipe card.
But, the prep time was so worth the delicious dinner. We added a side of chips and salsa, which was a perfect side dish.
Other Obsessions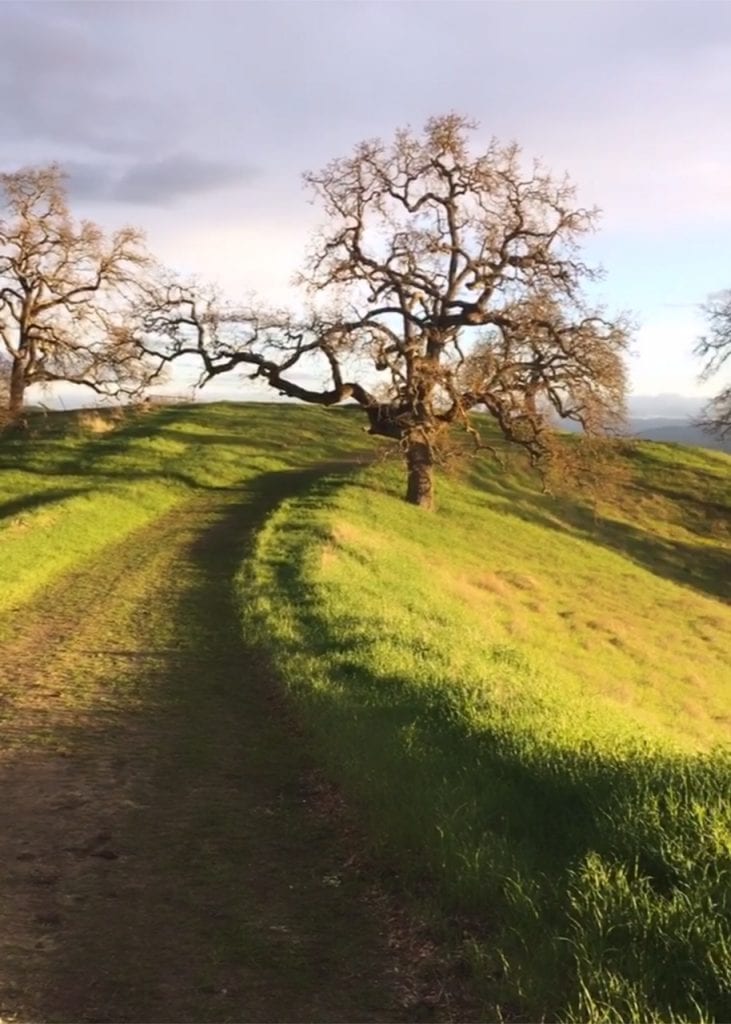 Hiking the Hills of Northern California
This is my favorite pastime, getting outdoors and hiking the hills in our neighborhood. No matter if I'm stressed or tired, these hills always perk me up.
I've actually worn through my sneakers! I need to buy another pair!
If you can get outdoors in your area, trying taking a walk, snowshoeing, skiing, or hiking!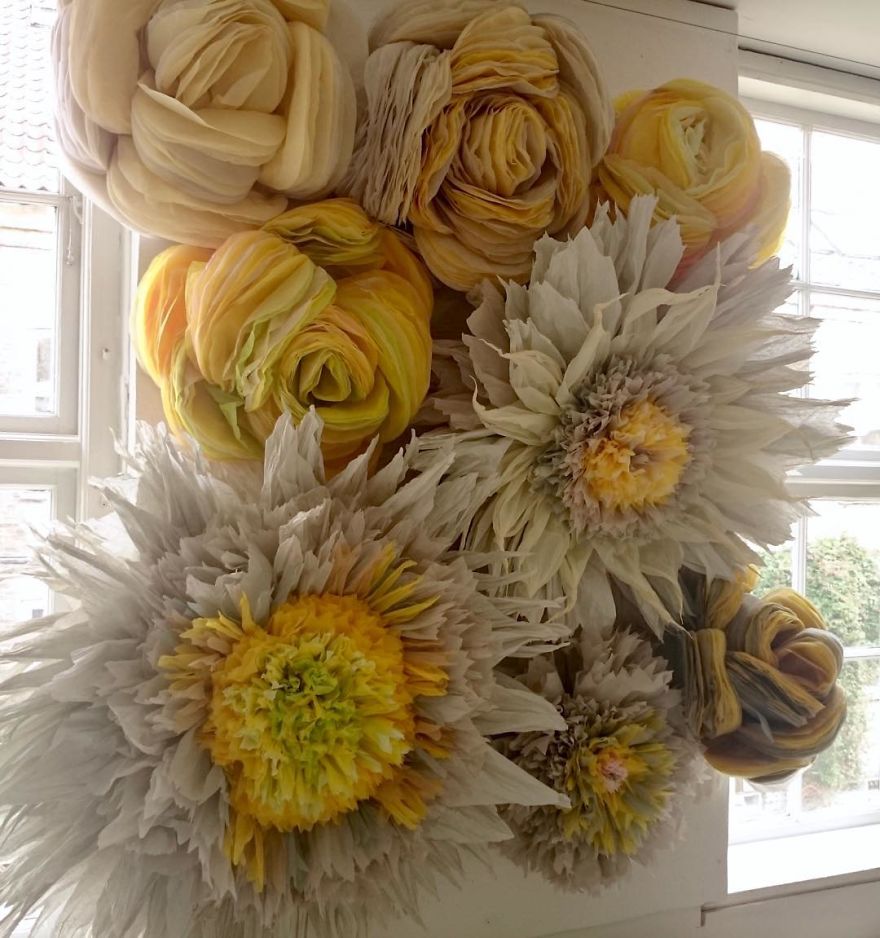 Paper Flower Inspirations
Someday when I have some extra time on my hands, I will attempt to make one of these beautiful flowers! Oh my goodness, these are so stunning and they take my breath away.
But, I don't think they are that difficult to make! You need a ton of tissue paper and probably some paint or dye.
Out in the Garden
Here is a book that I'm obsessed with buying!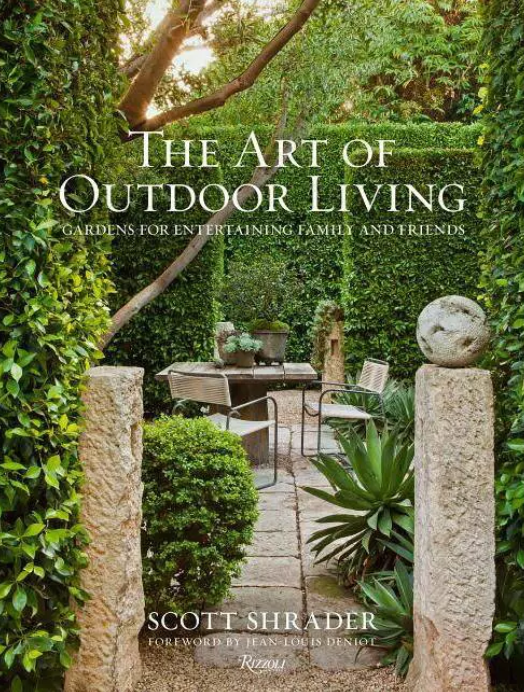 Garden Book
I saw this in a bookstore and it has so many dreamy outdoor spaces. We are in the preliminary stages of redoing our big outdoor patio. So, this book comes to mind while I'm brainstorming.
I would love to design some secret garden sitting areas, kind of little oasis for people to relax and hide away.
So, I'll keep sharing on this subject and the inspiring things that I find.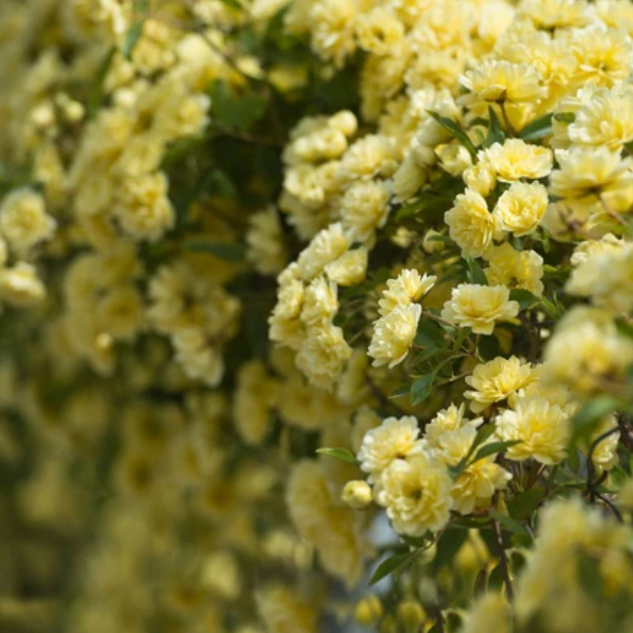 Rosa Banks
We planted a bunch of these bushes in our yard and they are ready to bloom!
I fell in love with Rosa Banksiae when we were on a trip to Italy. We visited some beautiful gardens, and one outdoor cottage was covered with these gorgeous roses. It was simply divine!
I was determined to plant this climbing rose in our yard. And we finally own three bushes that are about to bloom.
We are hoping to plant a few more and replace the jasmine that is slowly dying around our patio.
We are just starting to plan our spring gardening over here in Northern California.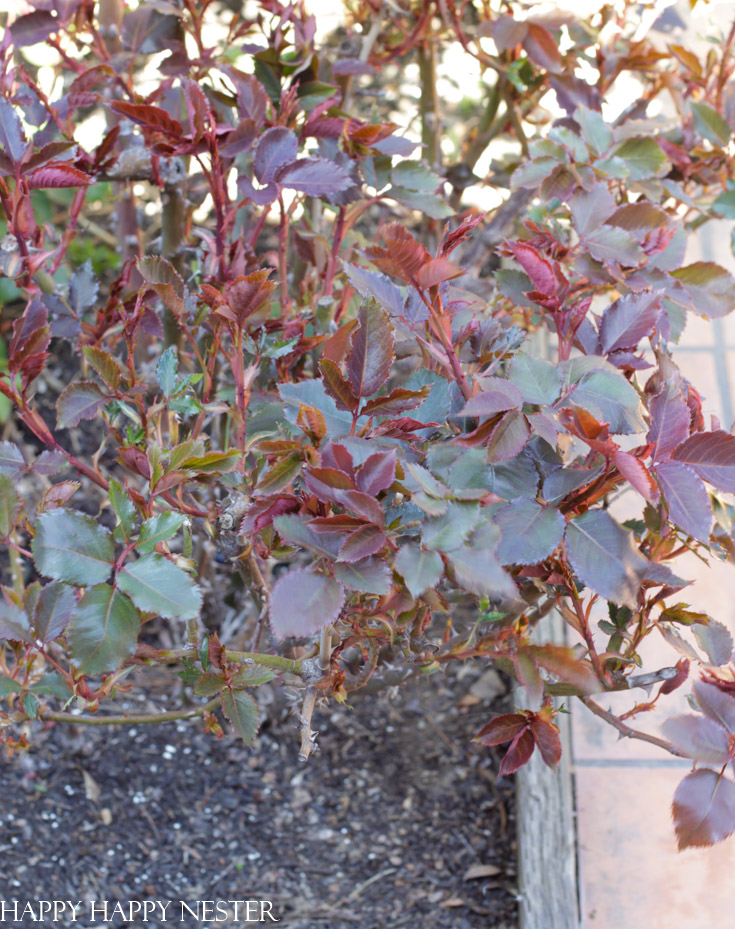 Pruning Roses
My husband cut our roses about a month ago. They are starting to leaf, and they look so happy. This is our third year of trimming, and this winter, he got braver and cut them back a lot further. I noticed that they had fewer diseases last year, and they were super happy with the trim.
Well, it was lovely hanging out with you this weekend.
I'm bringing this long novel to a close. I hope you enjoyed this post that is packed with crafting and baking ideas. It was fun sharing and chatting with you today.
Happy Daylight Savings time to you!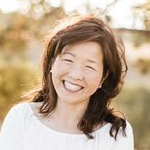 Latest posts by Janine Waite
(see all)