Today we are talking about Spring Decorating, Baking, and Crafting Ideas! There is a lot of pretty and fun inspiration shared on this post.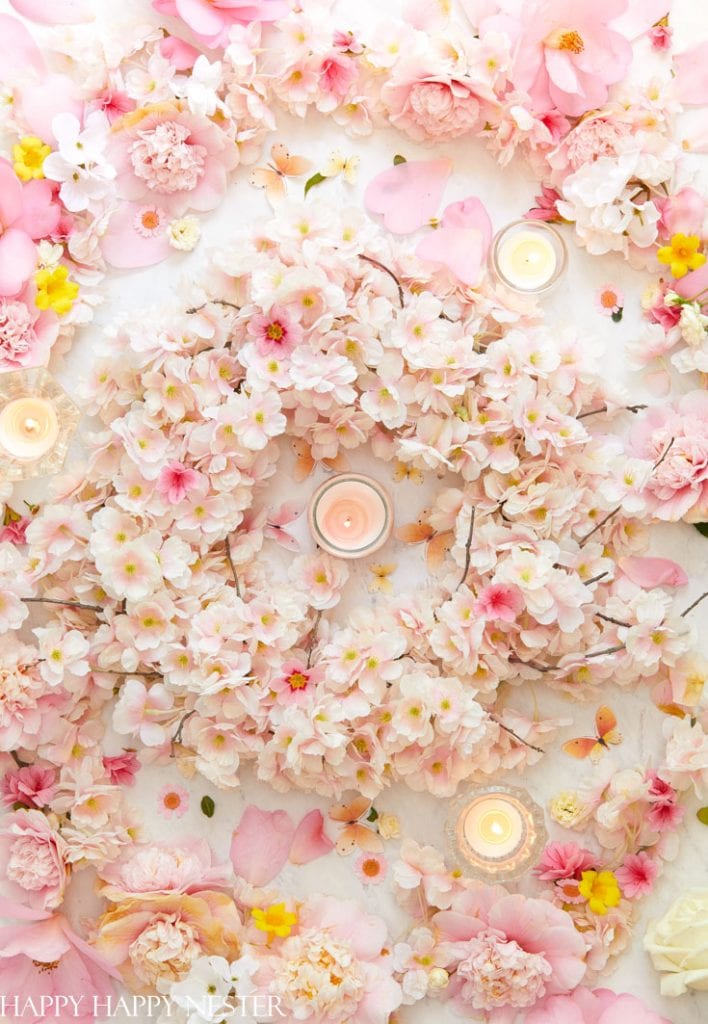 Spring is beginning around here in the yellow fields of mustard, grazing cows in green pastures, and happy daffodils in gardens.
I'm smitten by spring and so I've been busy celebrating this pretty new season. Today, I share everything from baking last minute Easter cakes to what plants we are buying for our garden. Hop on over to view this fun blog post.
Saturday Chitchat with Janine – Volume 9
Welcome to my Saturday Chitchat!
This post is all about Spring and Easter! It has a bit of everything.
Crafting and baking are my passions and so I made quite a few things this week.
Let's get inspired and creative.
So, grab a cup of coffee or tea and let's chat!
A Personal Note from Janine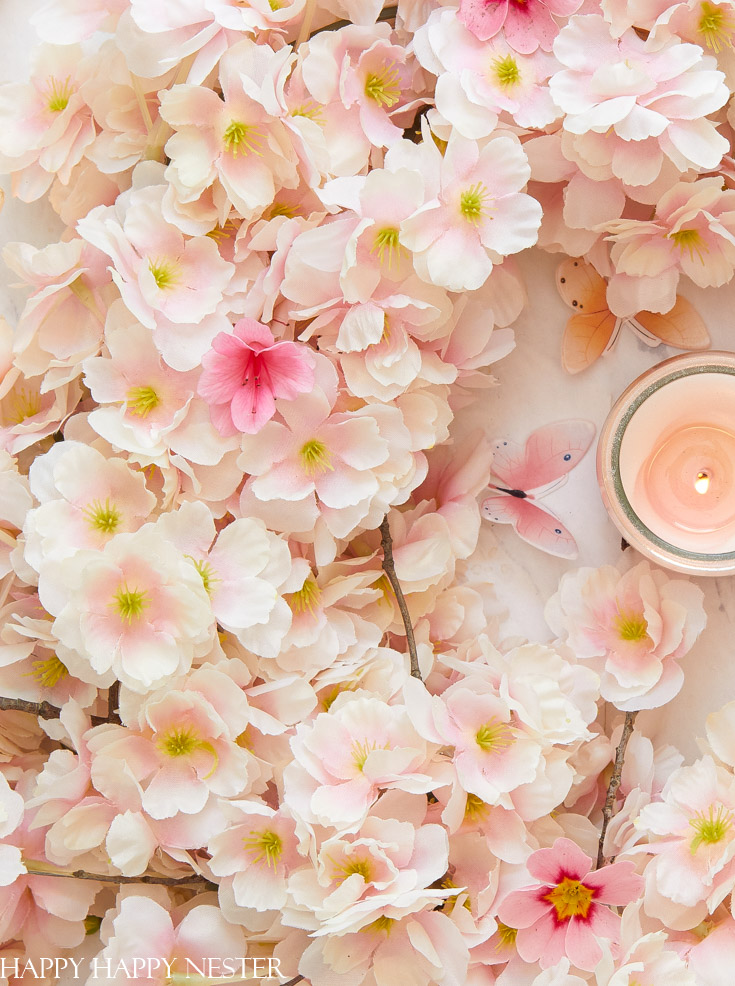 This pandemic has me dreaming of faraway places and trips from our past.
So, today I want to share a wonderful story with you. This memory is from a few years ago when we traveled to Italy during our spring break. Normally, we travelled in the summer, but this year we planned a spring getaway with our kiddos in tow.
I'm happy we travelled in the spring since Easter in Italy was so magical. You see the shop windows were decorated from top to bottom with pretty scenes. I'm not sure how describe it, but literally from the top of the window to the bottom was this amazing set of candies, Easter bunnies and more. There was not one spot that was empty. It was eye candy and quite literally full of candy!
I took quite a few photos of the decked out store windows but the photos didn't do justice.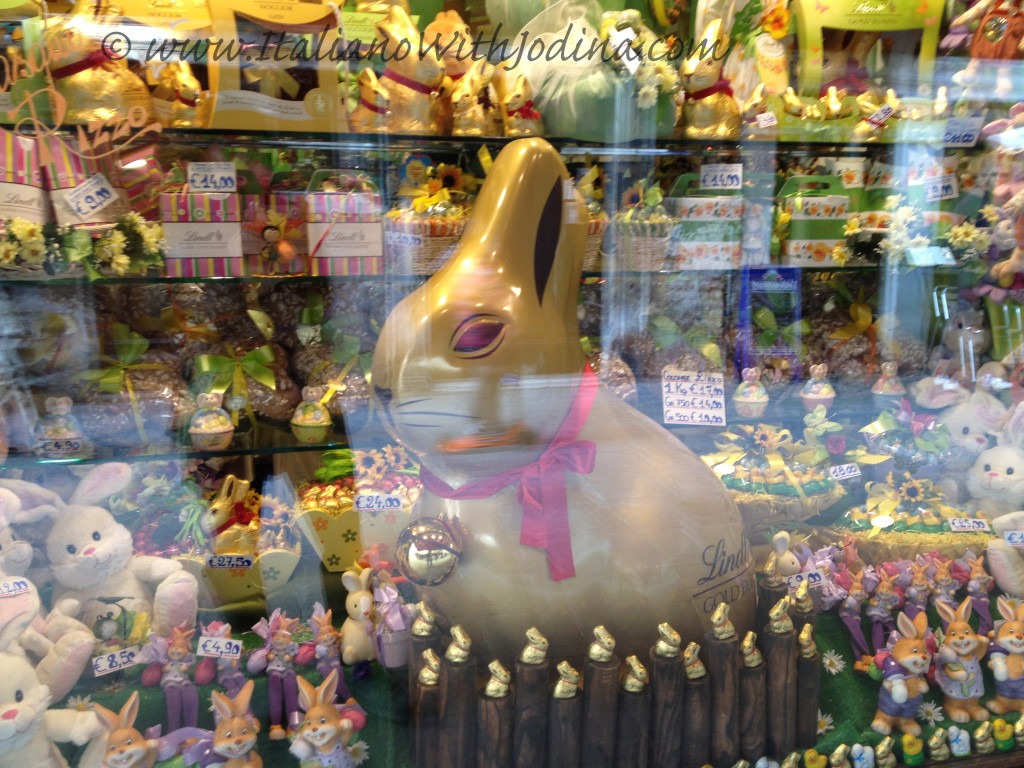 I think about those gorgeous shop windows and dream of the day I can return to Italy and see them again. They are my inspiration for my latest spring wreath photo.
I'm so happy we traveled with our young kids and showed them the world. My life is richer because of these experiences. My work and passions are definitely influenced by these fun trips as well.
Here's to future travel and amazing experiences.

---
My Latest Obsessions: Spring Decorating, Baking and Crafting Ideas
This Week's Inspiration – Crafts on the Blog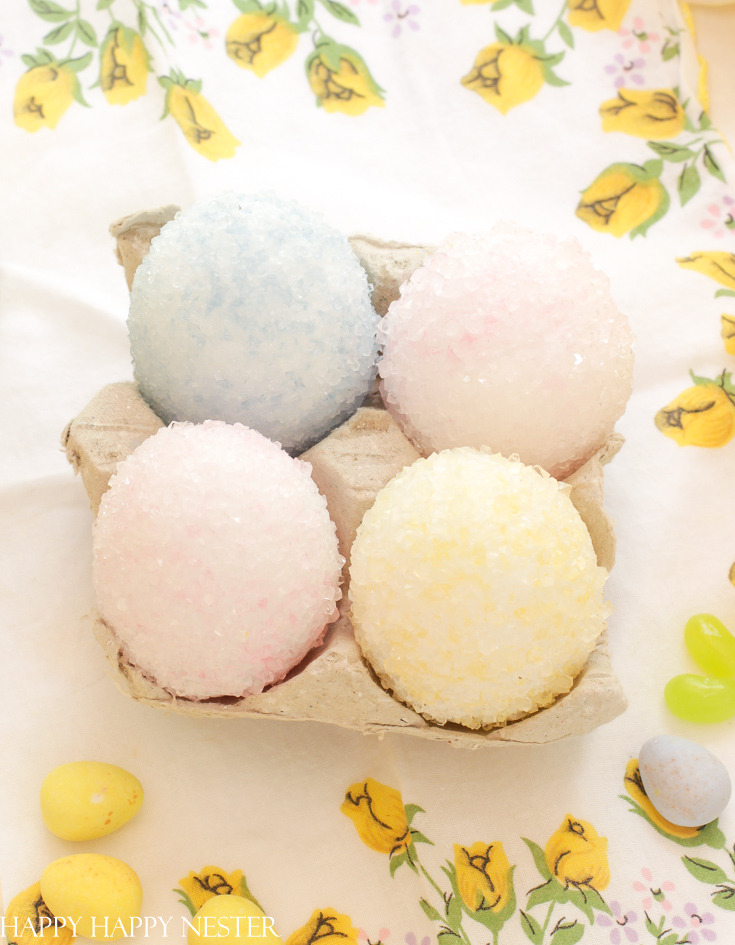 Easy Crystal Easter Eggs Tutorial
Are you looking for a fun way to decorate Easter Eggs? You might like this sparkly Easter egg project.
Make this egg craft with your kids or grandchildren. It's a simple project that uses Borax, eggs, water, and food coloring. The prep time is quick and then waiting for the crystals to develop takes a few hours. The results are pretty sparkly pastel egg!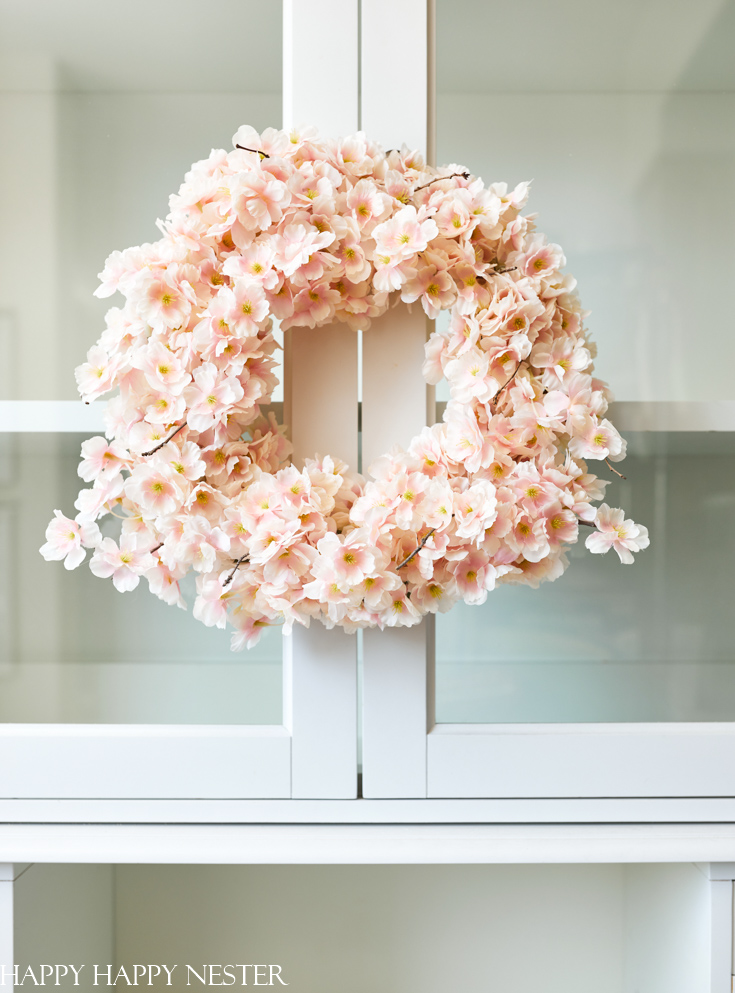 Easy Cherry Blossom Wreath DIY
I have quite a few wreath tutorials over here!
Now I can add this DIY Spring Wreath to the list. This is an easy wreath to create, and it looks like a store-bought wreath. Add a few real twigs to make it feel organic and real.
I love how gorgeous the faux cherry blossoms look. And the cool thing about this wreath is that I had all the supplies delivered to my home. I like when a project that's simple and a time saver.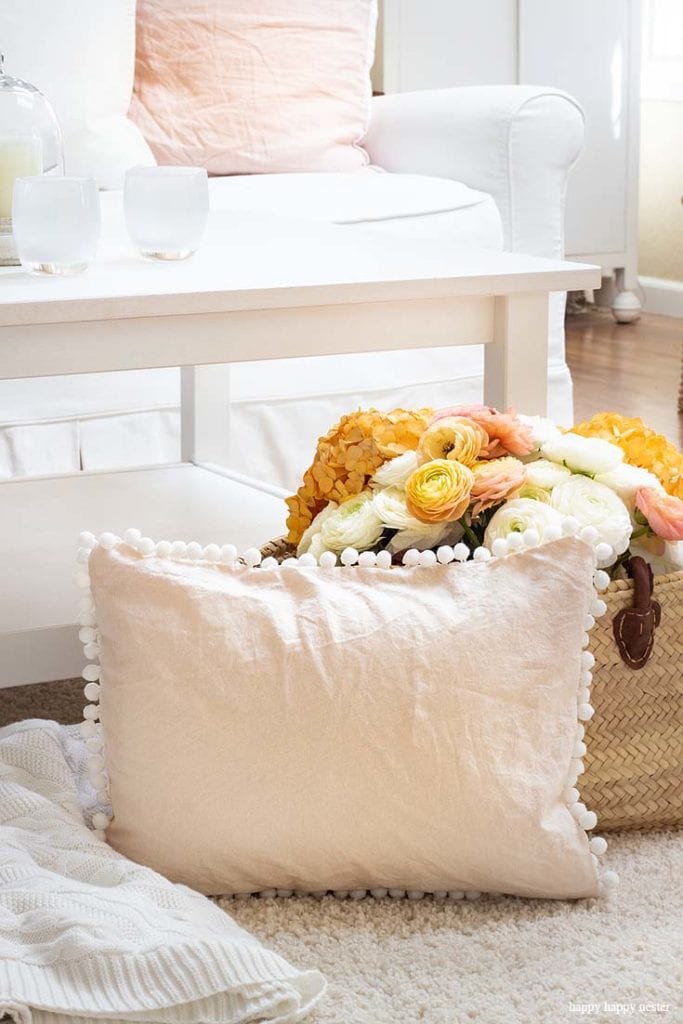 Dyeing Fabric with Avocado Skins
Does your family like making Avocado Toast? If they do, then save the skins and pits of the avocados!
You can use avocados to dye a white fabric pale pink color. I love this pretty fabric that I dyed, and it looks so natural. It's so cool that avocados dye material a pink color. Who would've thought that was possible.
Here's to crafting and avocado toast!
---
This Week's – Boutique of the Week (Easter Eggs)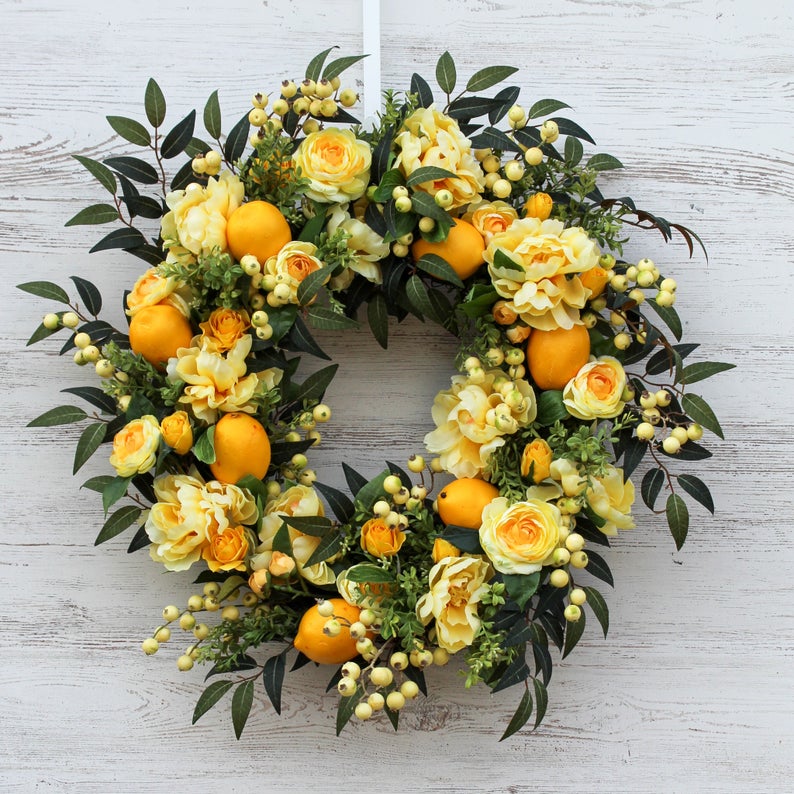 Pretty Spring Wreaths
This week we shared Etsy Spring Wreaths for the Boutique of the Week.
There are quite a few pretty floral wreaths that I shared this Wednesday. There are many styles and colors, so a little of everything in this collection.
Nothing is as pretty as a front door with a beautiful seasonal wreath.
---
My Favorite Things – Easter and Spring Decorating
*The following post contains affiliate links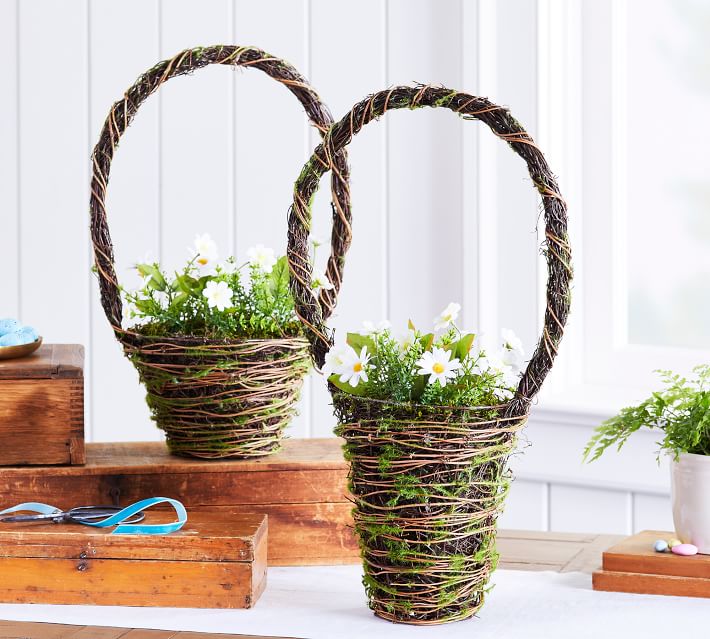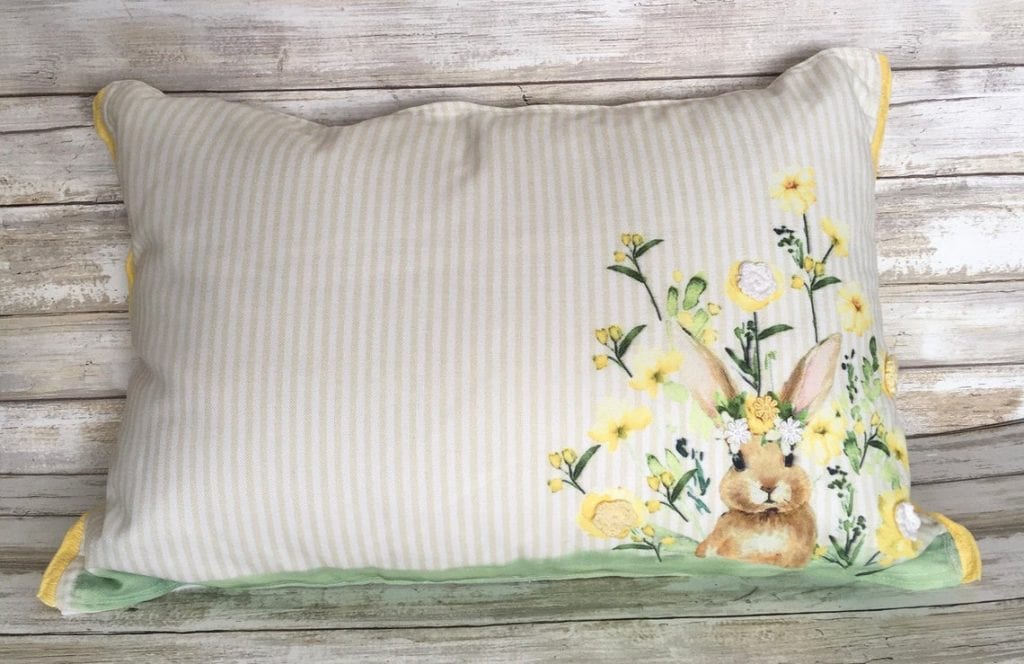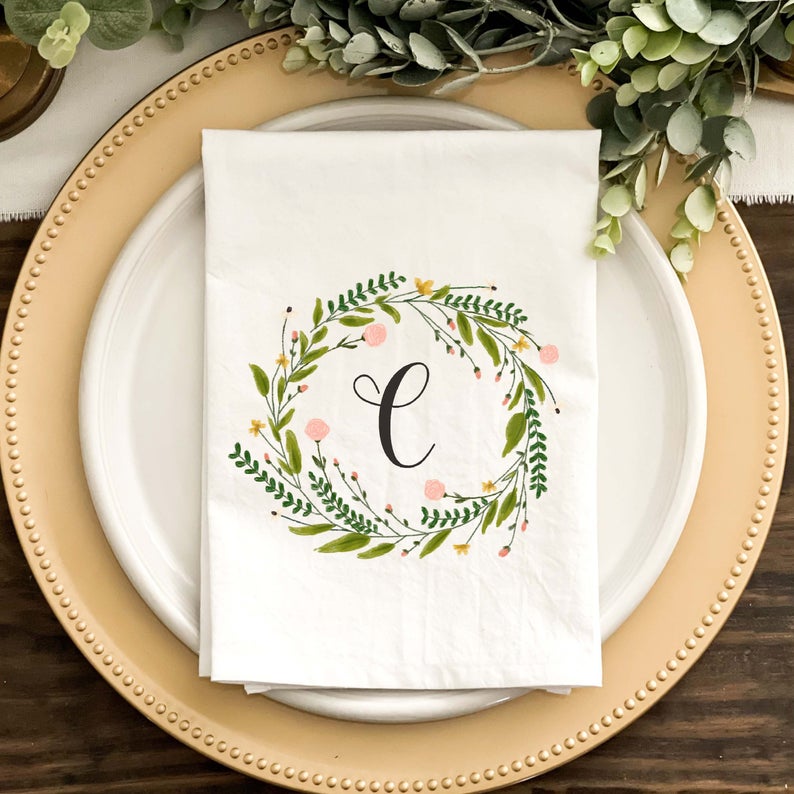 ---
Recipes for the Week – Easter Desserts to Bake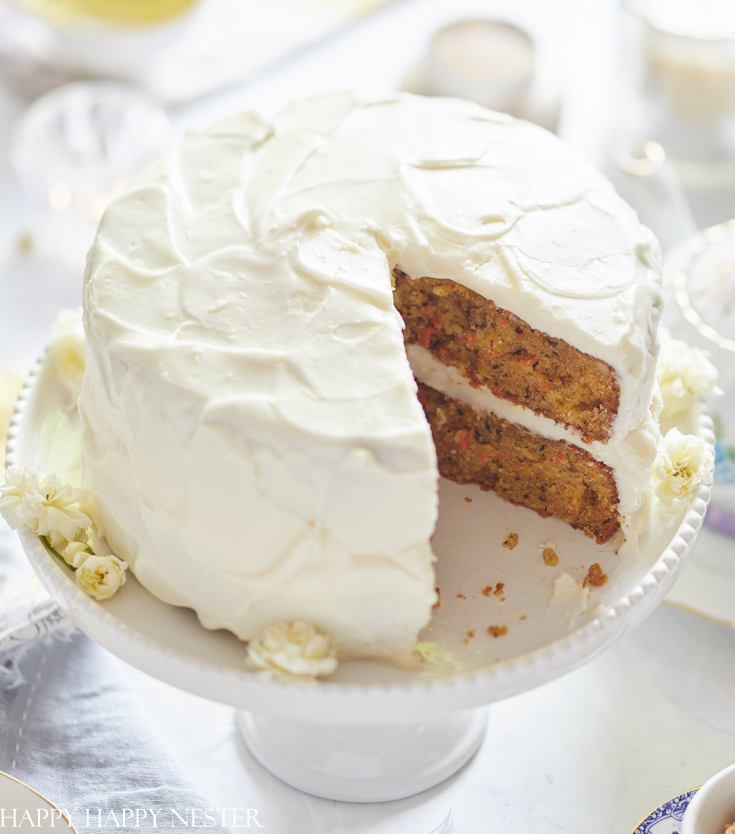 The Best Carrot Cake Recipe
I'm baking this cake this weekend. Well, that is if I can get my hands on some carrots. Yup, on my last grocery order, they were all out of carrots at the store!
But, this Carrot Cake recipe is from the old department store called Broadway. I love this recipe and how it's such a moist cake. Your family will love this recipe.
I have many more desserts over here. Here is a link to them.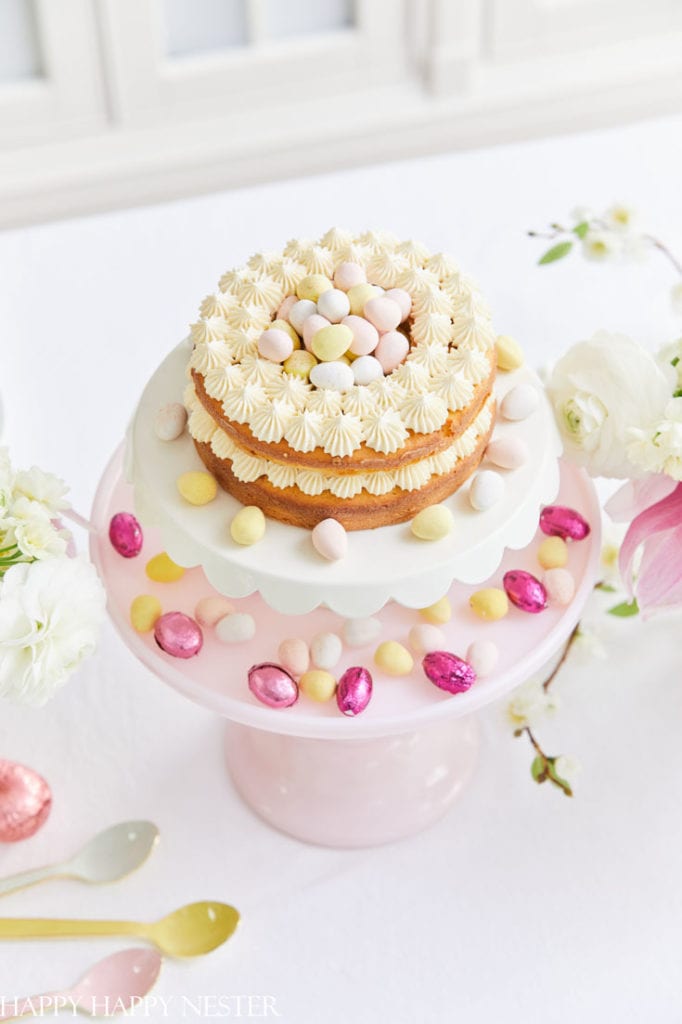 Last Minute Easy Easter Cake
I love this lemon pound cake recipe, but I especially love how easy it is to make. The cute malted Easter eggs are so adorable in the center of the cake. Find out how to decorate this impressive looking spring cake.
Right now this post is pretty popular over here. So, make sure to check out this Quick and Easy Spring Dessert.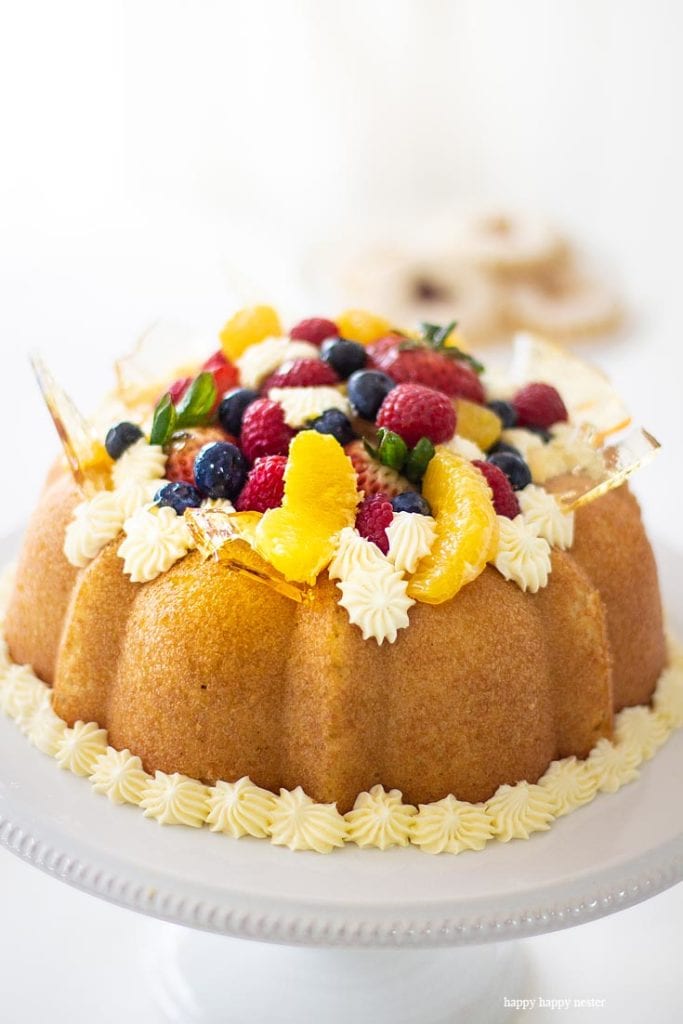 The Great British Baking Show Recipe
If you watch the Great British Baking Show, then you might be familiar with this fabulous yeast cake recipe!
It is one of our favorites since it is so unusual. It has yeast in the cake instead of baking powder or baking soda. Long ago, before we had self-rising agents, they had to use yeast for their cakes.
This is a dense and delicious cake, and I hope someday you can try making this recipe.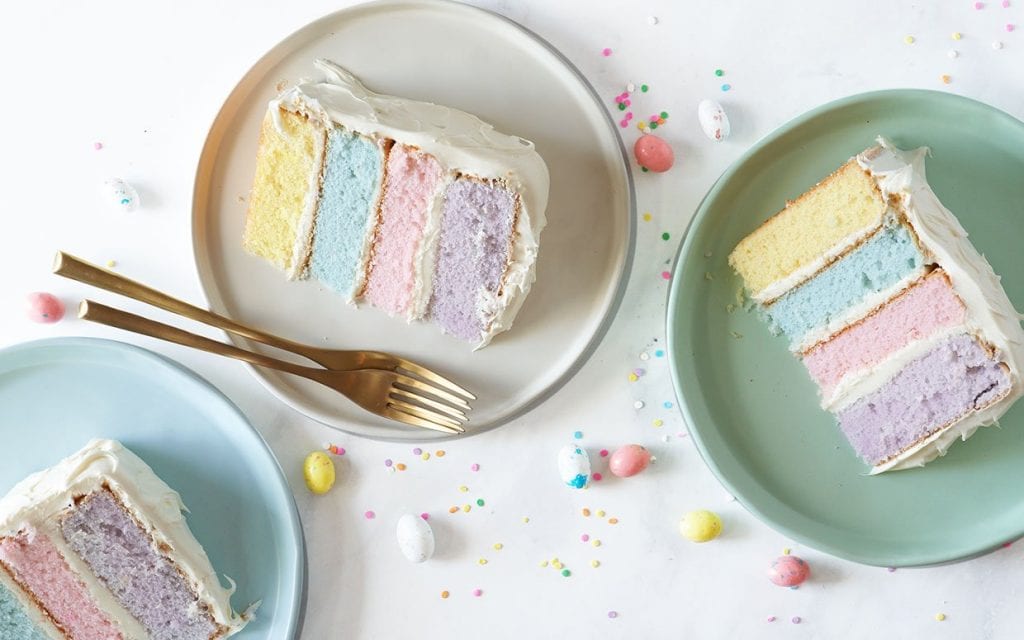 Last Minute Pastel Easter Cake
If you need to make a cake and don't have much time, make this cute last-minute cake. There is something always cute when a dessert has pretty layers of cake.
You can find the adorable cake recipe here.
---
Crafts for the Week – Weekend Craft Projects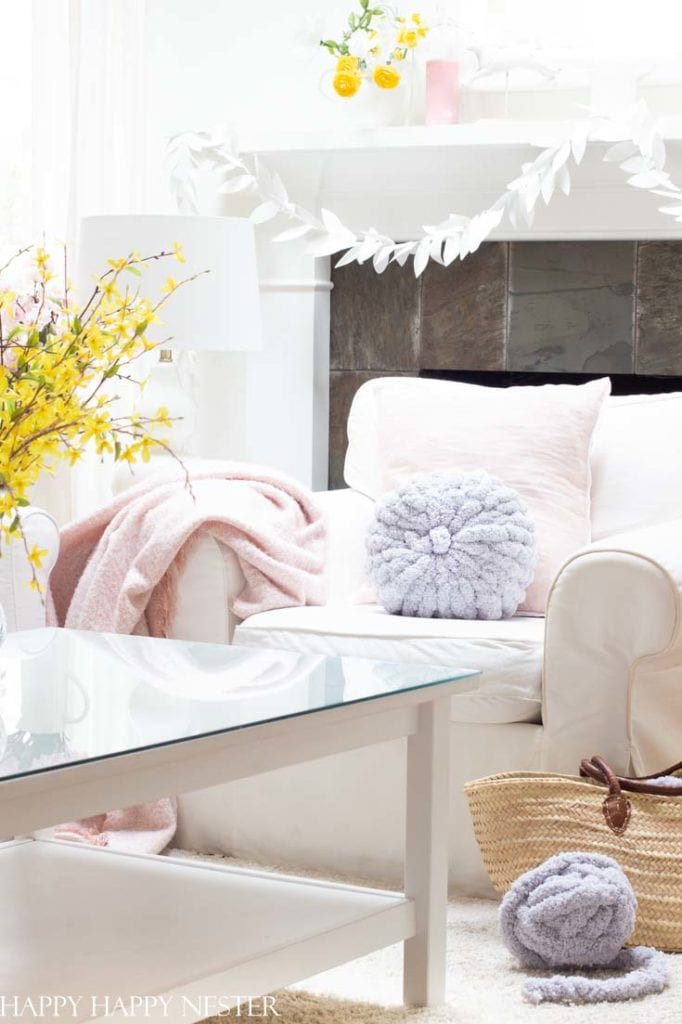 Hand-Knit Pillow
I'm not a knitter, but this hand-knit pillow uses chunky yarn and no needles required.
Knitting with chunky yarn is easy and so forgiving. If I remember correctly, this project is pretty quick. I like to make blankets when our weather is chilly. The warmth of the blanket on my lap is so nice. I shared my arm-knit throw tutorial over here on the blog.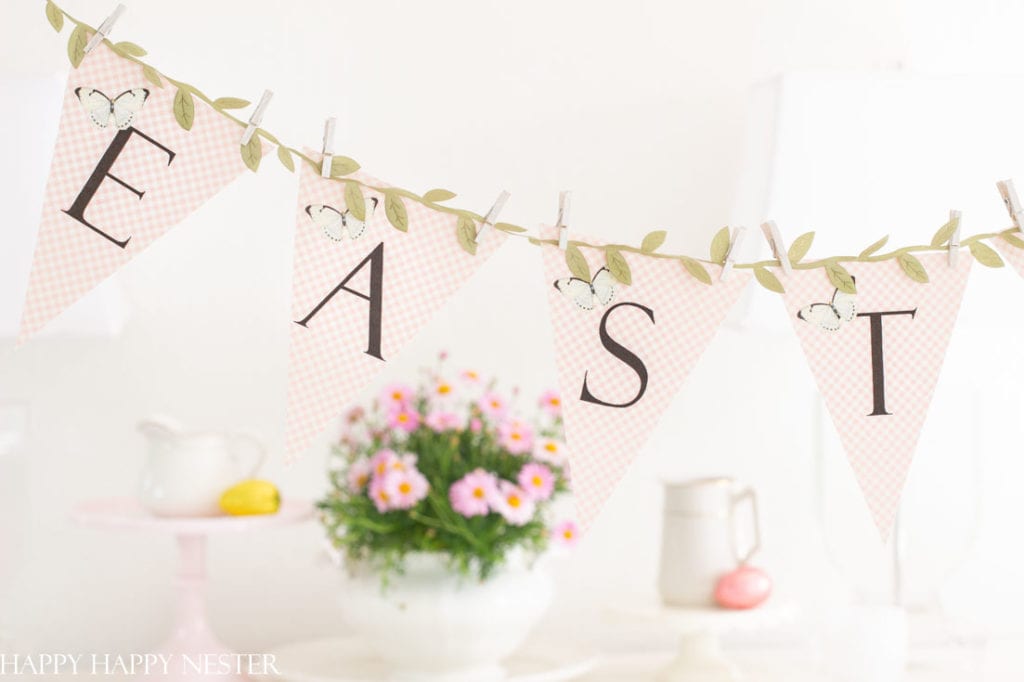 Easter Banner DIY
This is a pretty banner that you can print at home. It is such an easy project, print, cut, and attach to a cute garden ribbon, and you're done.
Here is the Easter Banner DIY post. To download the image, fill out the form. And since you already subscribe to the newsletter, you'll not be signed up twice. You only can have one subscription to our blog.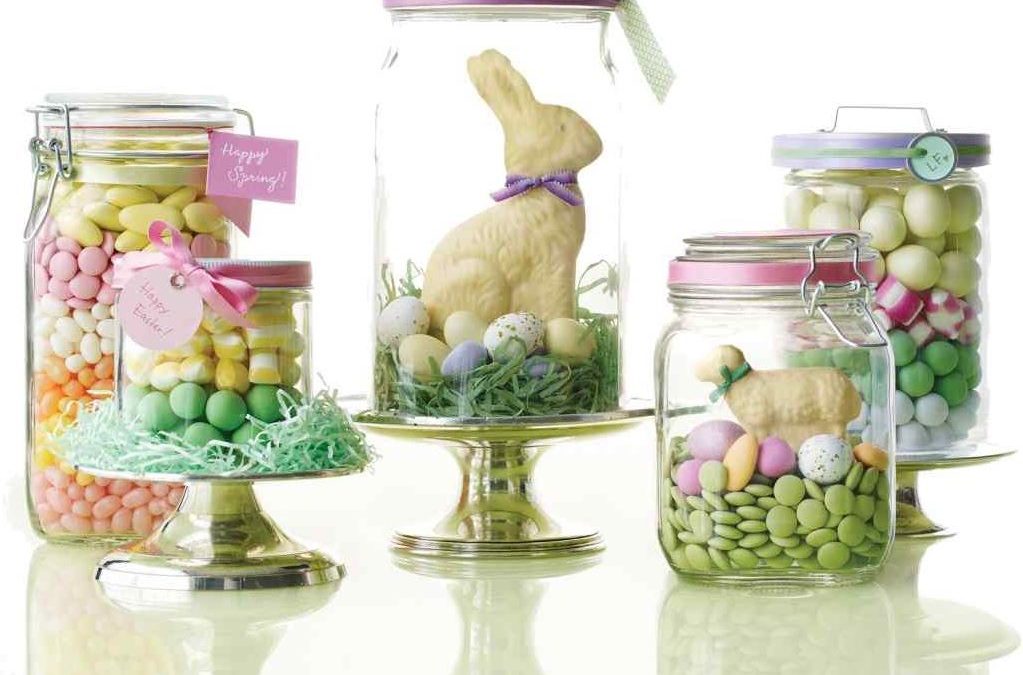 Cute Easter Jar Project
I saw this over on Parade and I quickly bought a white chocolate bunny. Yes, I hope to make one of these this weekend.
It's such a last minute but cute craft project. If you make it, roundup a large Mason jar add some Easter grass, and then finally add your chocolate Easter bunny in the center.
If you make this project, make sure the chocolate bunny will fit in the large Mason jar. I linked to the bunny that I bought that is 5-inches tall.
This Mason jar craft is super duper cute!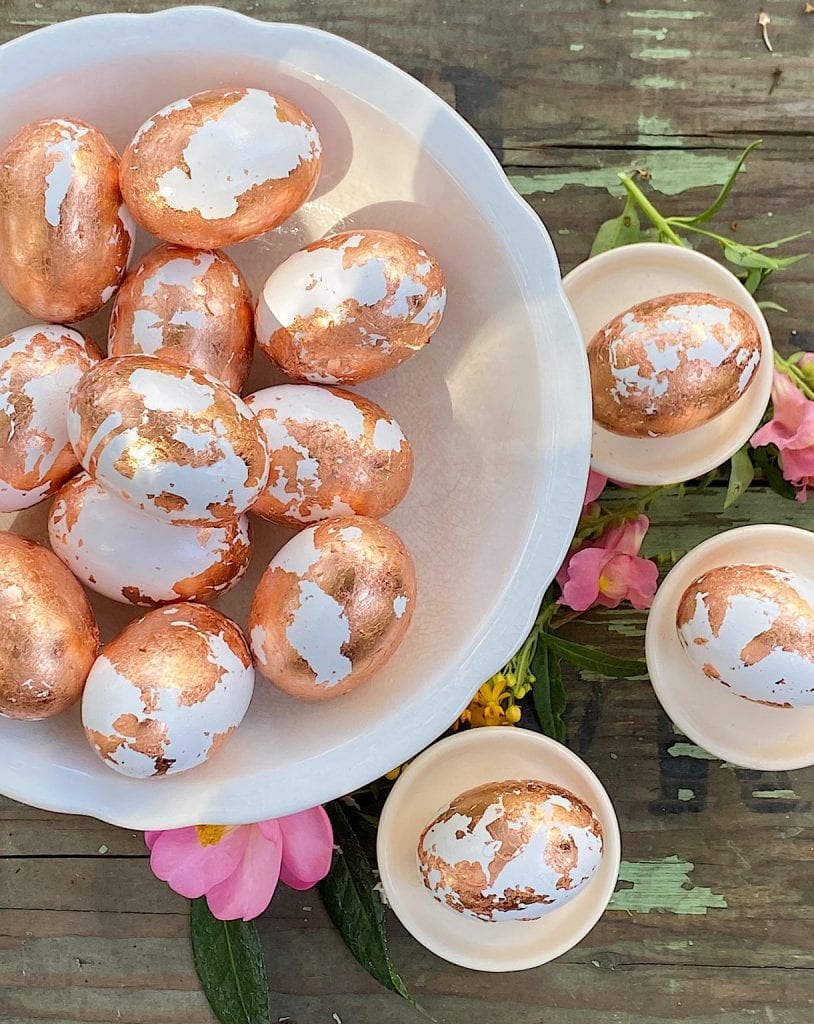 Copper Foil Easter Eggs
Leslie from My 100 Year Old Home did it again. These beautiful Cooper Foil Eggs are so cool. She has a pretty awesome tutorial showing exactly how to make this fun Easter craft.
I hope you have a chance to check out this great post!
---
Look What We are Cooking for Dinner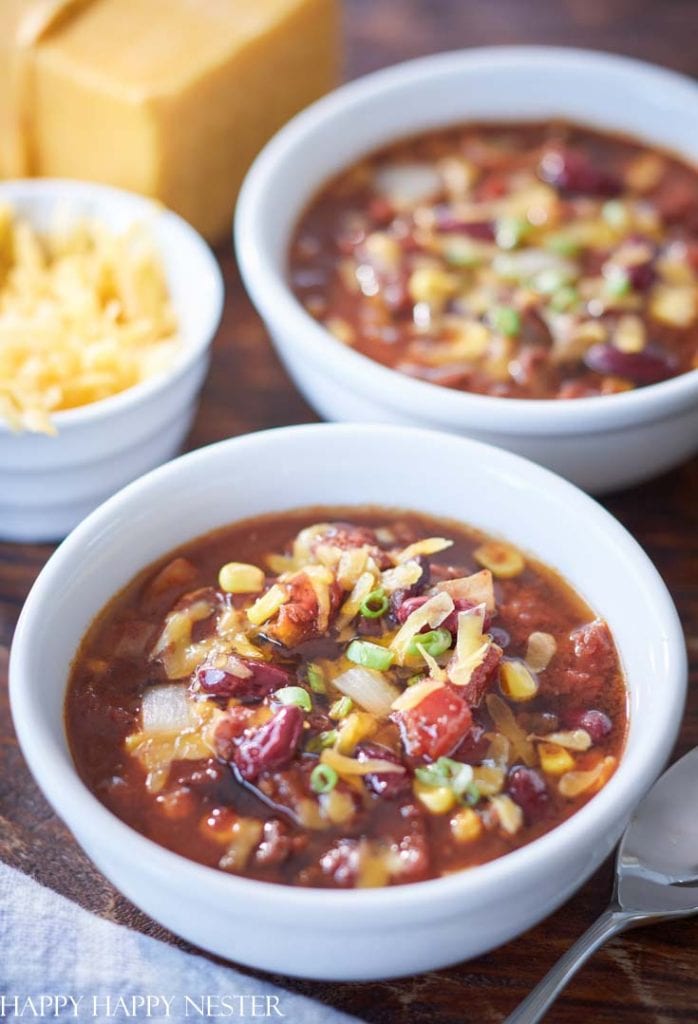 Tasty, Easy, and Inexpensive Chili
We are a busy family, so dinners are planned out each week. On Sunday's we try and schedule a big meal that will provide leftovers for the next week.
This Chili Recipe is fabulous! Make it in a crockpot and add our yummy homemade cornbread recipe.
You can make this chili with meat or our favorite, The Impossible Burger. This recipe prep time is like 10 minutes, and it simmers for about an hour, and your dinner is ready. It is delicious and very inexpensive!
This Week's Obsessions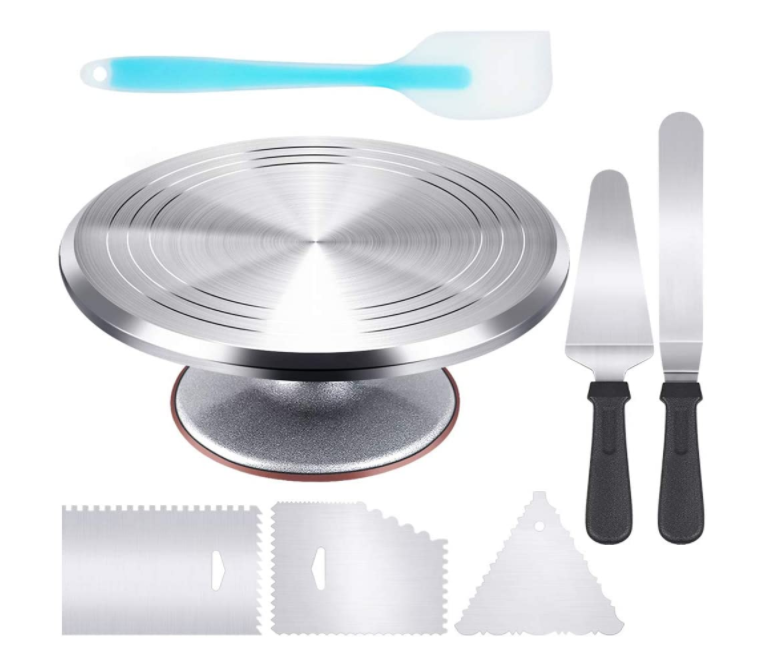 Taking My Cake Decorating to a New Level
I bought these cake decorating tools this week.
I've wanted the Lazy Susan cake platter forever. So, I finally bought one. I'm getting pretty serious about my desserts over here. This metal cake turntable has a awesome glide which helps when trying to smooth out frosting.
Look out, there are more cakes coming your way soon!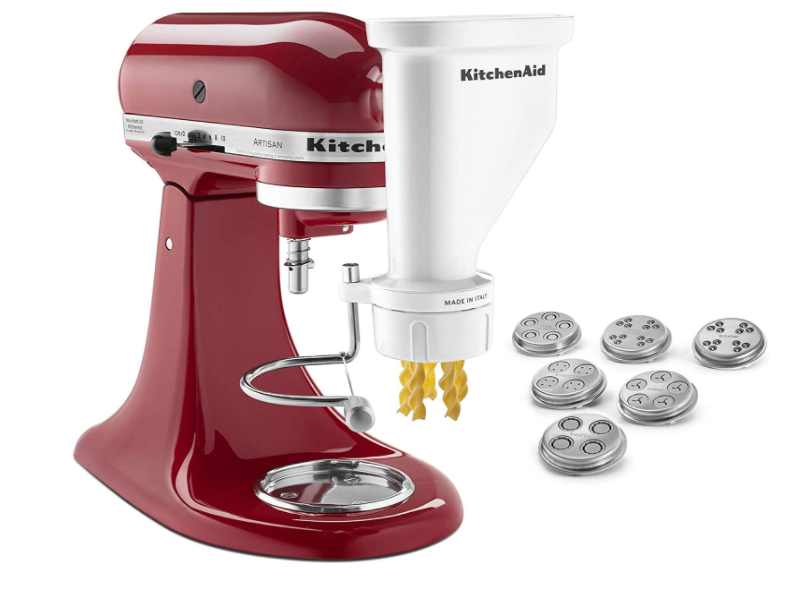 Cool Pasta Noodle Maker
Amazon had this Pasta Press Maker on sale and I missed the small window.
But, I may buy it anyway as a Mother's Day present. My husband never knows what to buy me, so he was excited when I showed him this cool gadget for my Kitchen Aid mixer.
If you like making homemade pasta then check out this Kitchen Aid gadget. It comes with 6 Quick Change Discs for spaghetti, bucatini, rigatoni, fusilli, large or small macaroni.
Out in the Garden
My head is so distracted with gardening ideas. Here are a few things that are inspiring me right now.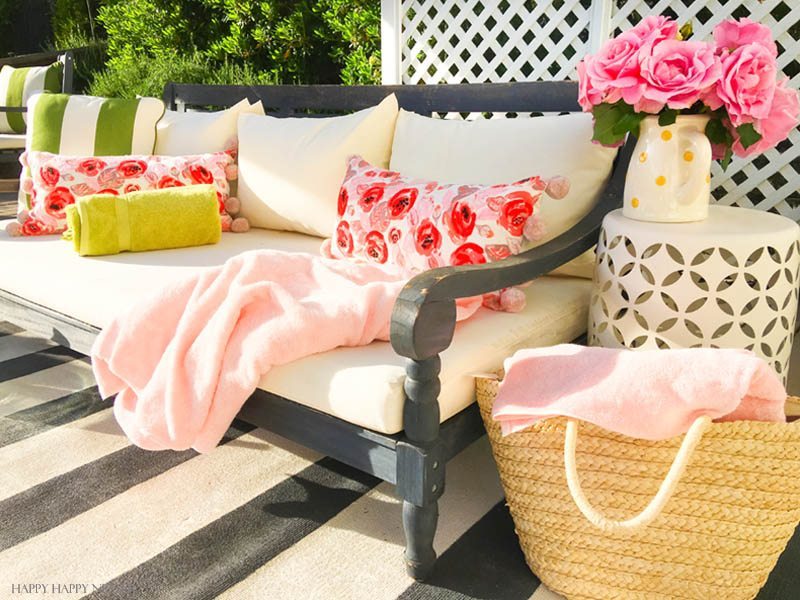 We are Putting Our Our Outdoor Furniture
Once our weather turns nice in May, we live outside most days. My husband is antsy to set up our backyard spaces. Here is one post on our Outdoor Living Room.
Also, we love creating a few sitting areas, so I shared How to Create a Cozy Outdoor Space. This spring and summer I will focus a bit more on our garden projects and patio. It appears that I have a big audience for these posts and I haven't shared many! Go figure. 🙂
If your weather is starting to warm up where you live, either get your outdoors ready for spring and summer. If not, planning your outdoors might be a better option.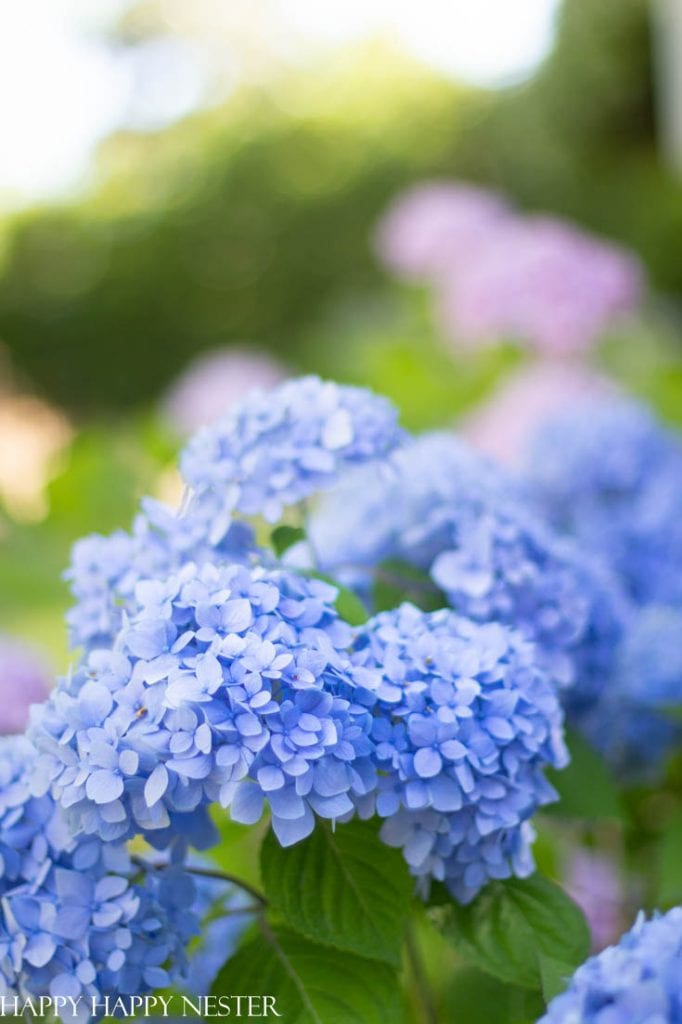 In the Garden
Clean up flower beds
Remove any old leaves off roses and hydrangeas
Fertilize plants
Divide perennials
Add fresh mulch around perennials
Prune trees and shrubs
Check sprinkler system for leaks and breaks
Plant veggies.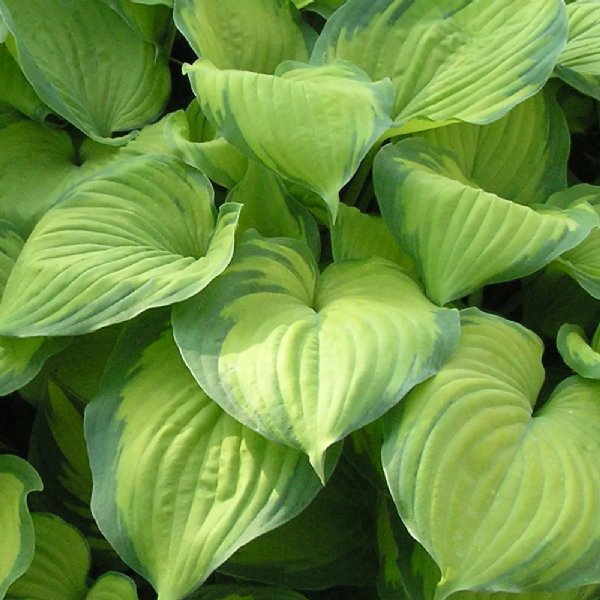 Plants Hostas for Shade
We have struggled with our front yard the whole time we have owned our little bungalow-styled home. Our garden is shady, and the soil is dry. Between those factors and that the deer and slugs love to munch on everything we plant, we are at our wit's end.
Well, now, with a couple of lists of plants, my husband planted some Hostas over the weekend. They are super happy in our shady front yard. So, now I have to order more bare root ones. We want to line our walkway with them and bring order to our unruly flower beds.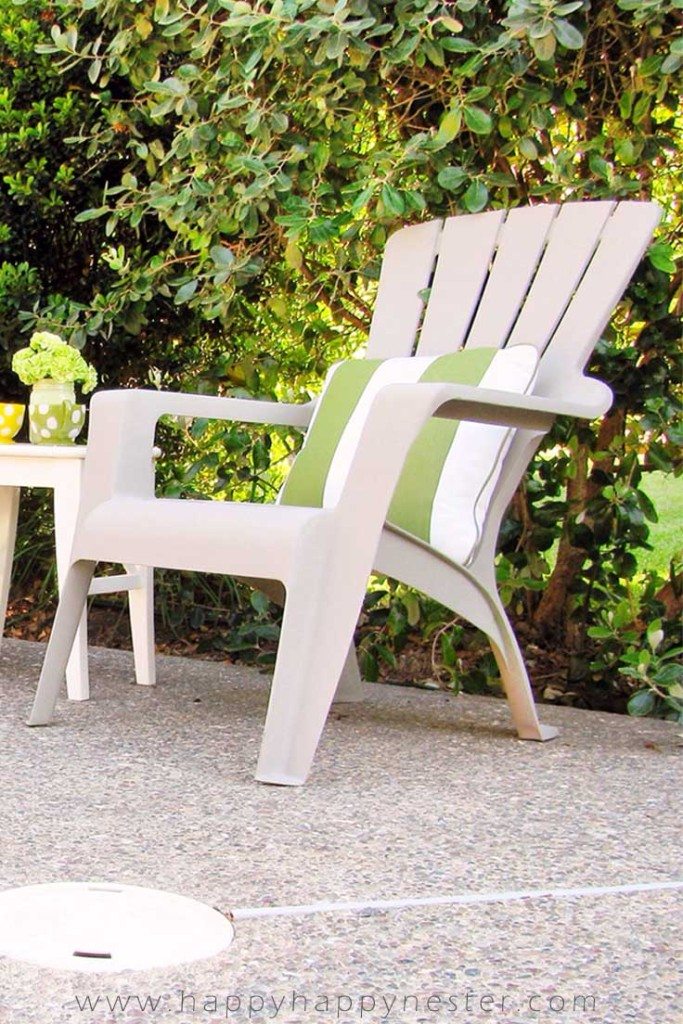 Chalk Paint Your Plastic Chairs
Do you have some old plastic outdoor chairs that need to go to the dump? Well, I had two that looked so awful but were still in good shape.
As an experiment, I painted them with Annie Sloan Chalk Paint, and the results were interesting.
Here is the post, Chalk Paint and Plastic.
---
Well, I hope you enjoyed this post about spring decorating, baking, and crafting ideas! Until next week, have a wonderful weekend!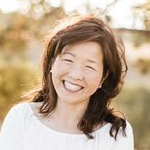 Latest posts by Janine Waite
(see all)