Borax Crystals Easter Eggs is a fun project. I feel like maybe I'm working on my kiddo's middle-grade science project. The chemical reaction that occurs with Borax is still fascinating.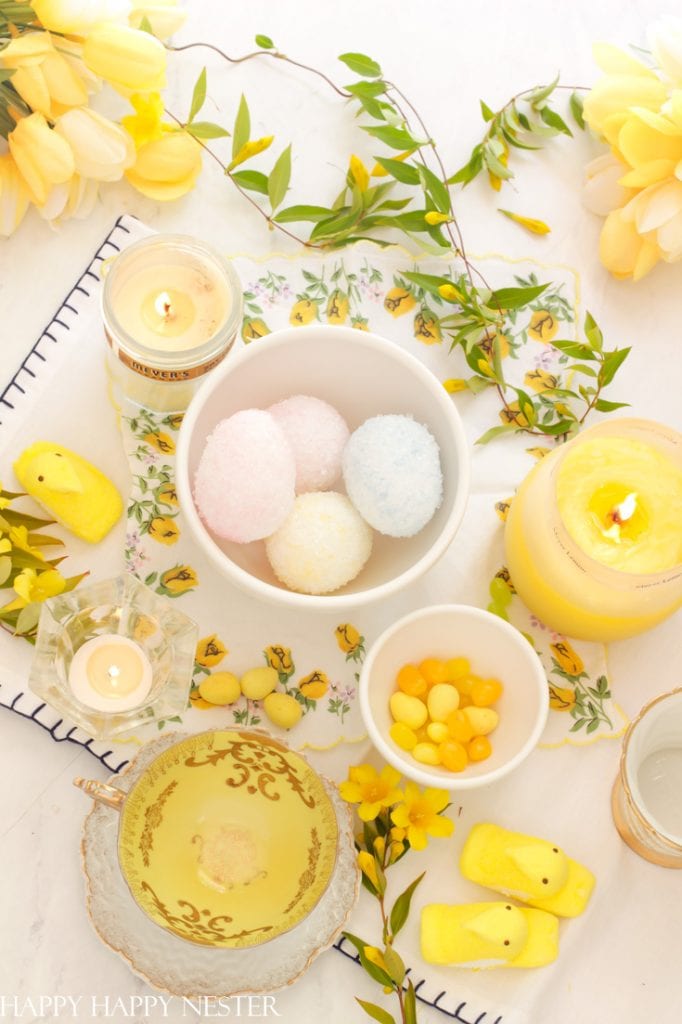 The Borax Easter eggs are quite sparkly and fun and it's such a wonderful project to make with kids.
I crafted Borax snowflakes over the winter, but I didn't post the results. But, my dear friend Leslie ended up posting her crystal snowflakes.
So, this spring I had the idea to try the eggs.
But before we begin here are some other Easter Craft Projects: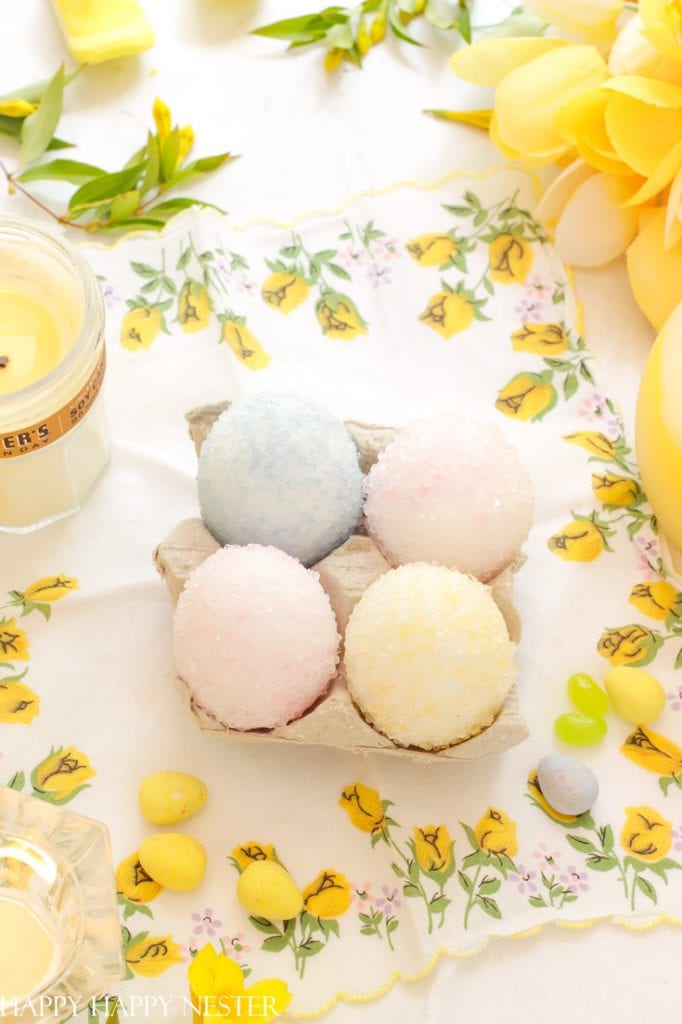 Borax Crystals Easter Eggs
You're probably wondering what is Borax?
Borax has been around for a long time. I use it to make crystals, but I also add them to my laundry to make my white clothes brighter. I found it is the only laundry detergent that gets our outdoor sofa cushions clean! I'm a fan of it.
Borax is a powdery white substance, also known as sodium borate, sodium tetraborate, or disodium tetraborate. It's widely used as a household cleaner and a booster for laundry detergent. It's a combination of boron, sodium, and oxygen.

Credit: Webmd
Originally, they discovered Borax in the Sierra Nevada desert. And it took mules to haul out the substance. A company that sold Borax named the product 20 Mule Team Borax.
Are the smooth plastic Easter eggs ok to use?
So, if you're thinking of using the smooth faux eggs that feel really similar to the real deal, I want to save you some time. The crystals don't form on them. Trust me, I did this, and the crystals slide right off. The surface of those eggs is too smooth. They need a rough texture to attach to.
How long does it take to start forming crystals?
I found that the crystals started appearing within the first 30 minutes. But it takes about a couple of hours for the crystals to cover the whole egg.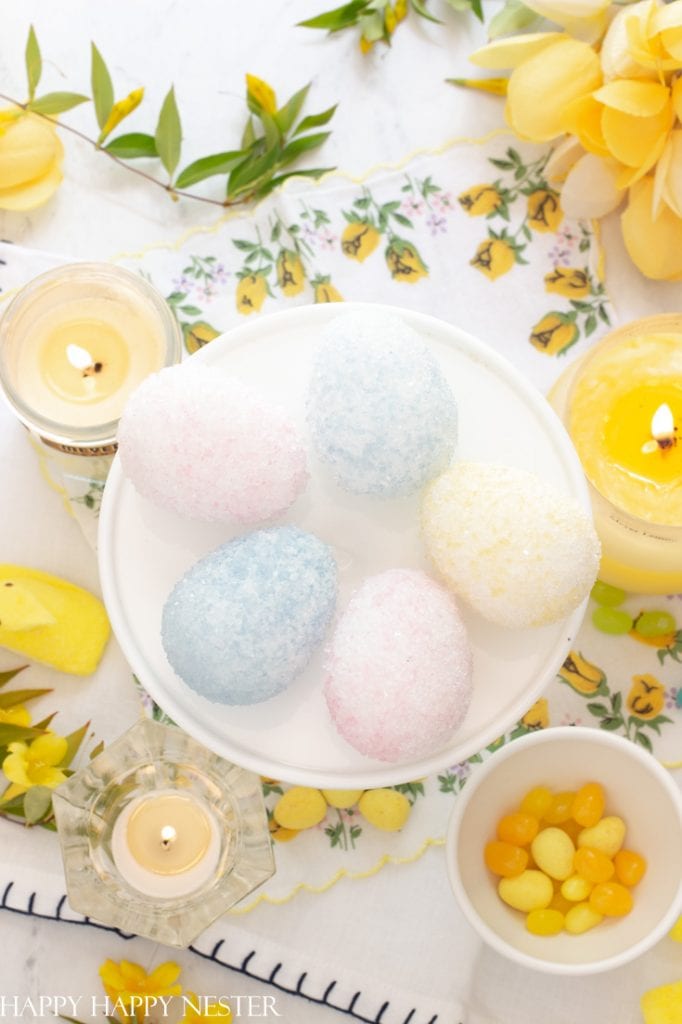 How to Make Borax Crystals
Use a Mason Jar.
Fill the jar with boiling water about 3/4 full.
Add about 1/3 cup borax and stir until Borax is dissolved.
Next, add an item that has a bit of texture. You can use a pipe cleaner, real egg shells, Styrofoam eggs, etc.
Let the mixture sit, and the magic crystals will start to form.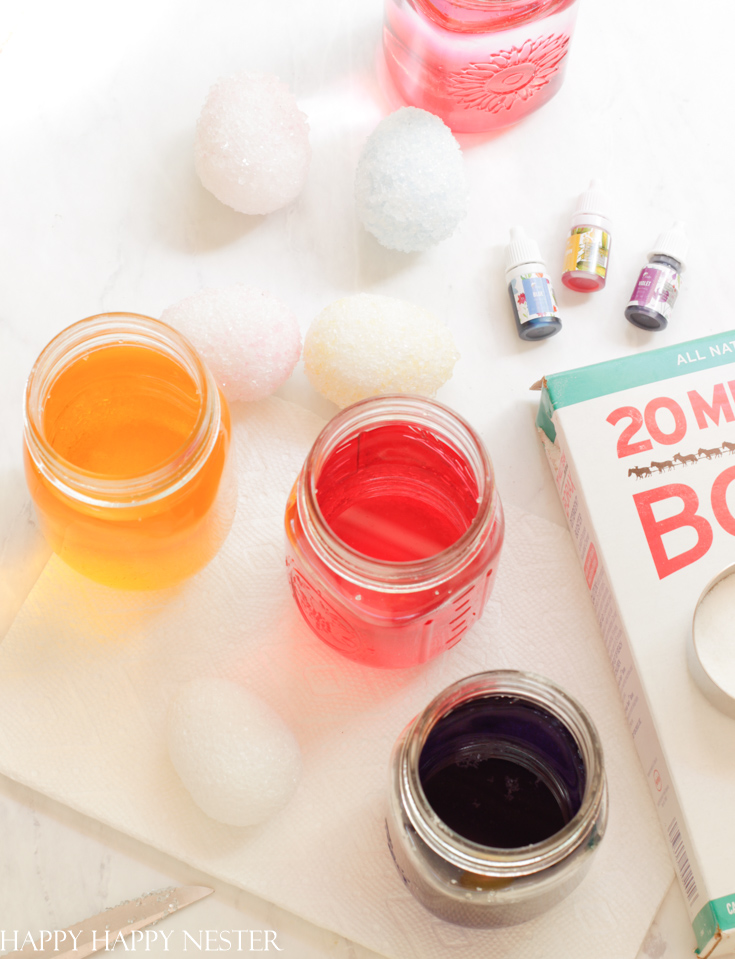 SUPPLIES:
Mason Jar (16 ounce wide mouth)
Measuring Cup
Boiling Water
Knife
DIRECTIONS:
Step 1 – Fill Jars
Fills jars with boiling water. You'll want to only fill the jars 3/4 full.
Step 2 – Measure Borax
Measure 1/3 cup borax.
Step 3 – Stir
Stir the Borax until it dissolves.
Step 4 – Food Coloring
Add drops of food coloring. These eggs turn a pastel color, so there is no worry that you'll get a dark color.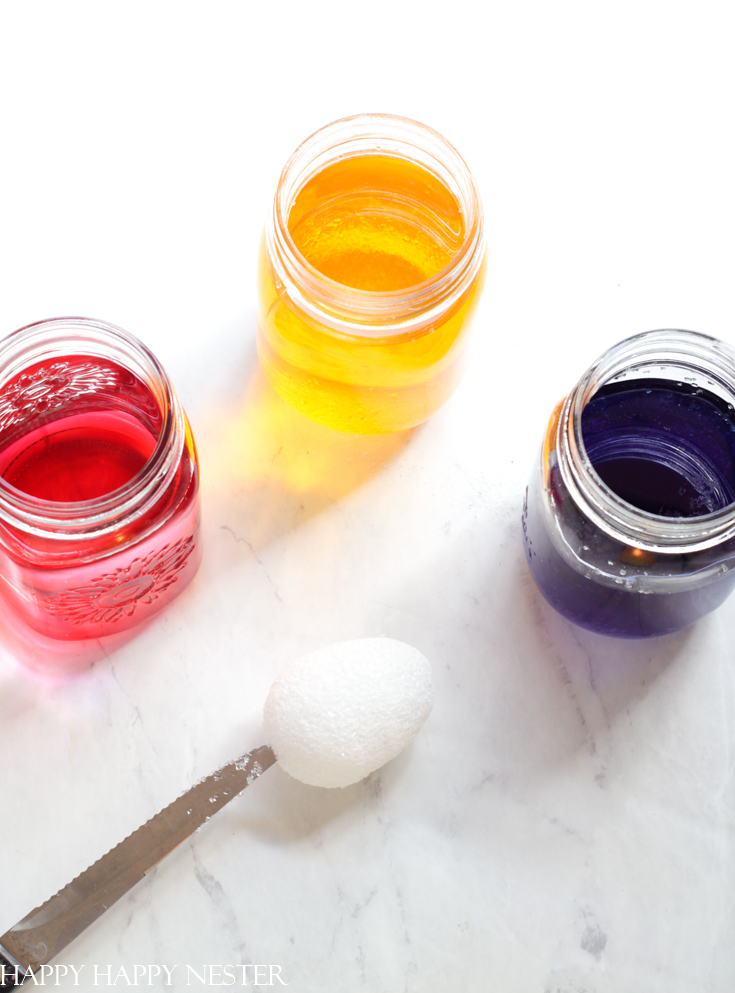 Step 5 – Place Knife in Egg
Since the egg floats when placed in the water, I inserted a knife slightly into the egg. Use a knife that is a bit heavy so it will keep the egg in the water.
Step 6 – Place Egg in Borax Water
Place the egg in the mason jar and make sure the egg is totally submerged. Then let it sit, and they will form crystals! It should take them only a couple of hours to appear.
Once you remove them from the jars, let the eggs dry before handling.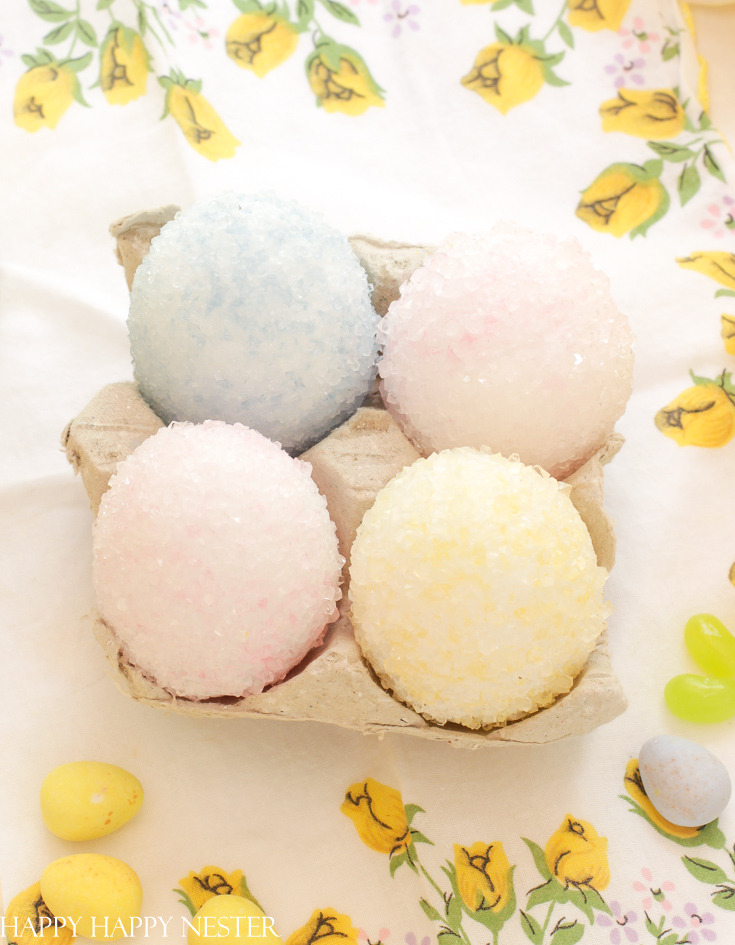 Again thanks so much for stopping by to this fun Borax Crystals Easter egg project. It's such a hoot to grow crystals! Get your kids or grandkids to make these sparkly eggs this year.
Happy Crafting my Friends!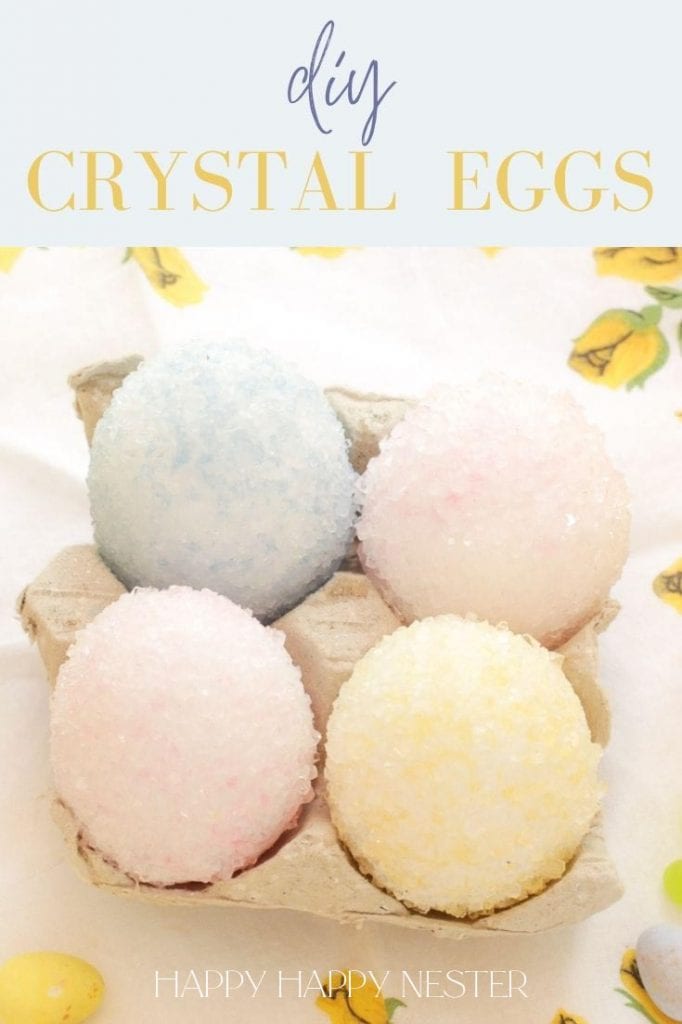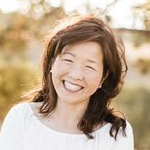 Latest posts by Janine Waite
(see all)