Now that Valentine's Day has passed, let's get ready for spring with Easter Mantel Decor! Check out this collection full of garlands, candles, adorable signs, and tons more.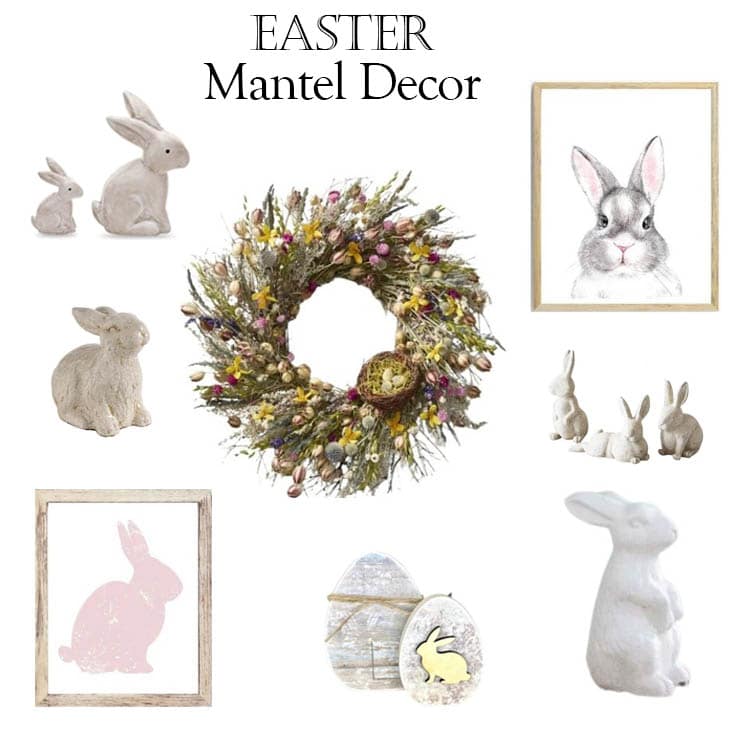 The weather is getting warmer, the sun is starting to shine, and the flowers are starting to bloom = it's almost springtime!
You guys, I can't express my excitement enough when I say I am so delighted for the next couple of months before summer. I have so much planned for the blog, my family, and more.
First, this spring is extra special because we are (finally) reuniting with my niece's family, who welcomed a girl last year. Secondly, our backyard remodel should be done and finished once May arrives. Thirdly, my family can enjoy swimming in the pool and catching up on all the relaxation we have missed during the construction.
And lastly, this time of year is when my blog thrives the most. I'm looking forward to creating new crafts, cooking new recipes, and designing unique decorations from my home to yours.
What do you love about spring? Not only do I love the warmer weather and the chance to get outside, but I love the abundance of gorgeous flowers everywhere I go. There's something so wonderful about seeing flowers that not only look good but smell fresh.
Whatever your spring tradition may be, let's start this season off right by taking a look at this collection of Easter mantel decor to begin decorating not only for a holiday but the upcoming season as well.
Garlands
Signs
Bunny Statues
Paintings
Wreaths
Extra Easter Mantel Decor
Decorating for springtime means styling with pastel colors, bunny figurines, and lots of other cute decorations.
Hop on to see more!
Easter Mantel Decor
*This post contains affiliate links
GARLANDS
I've said it before, and I'll repeat it, garlands are some of the best decorations you could have. Whether you're crafting your own or buying one, it's worth the work plus the cost. Lucky for you, I have a wide variety of nine garlands to choose from for this Easter. This way, you can save time and prepare for the holiday early.
Out of this collection of garlands, there are natural choices, simple choices, elegant choices, and more. I promise there is something here to fit your style.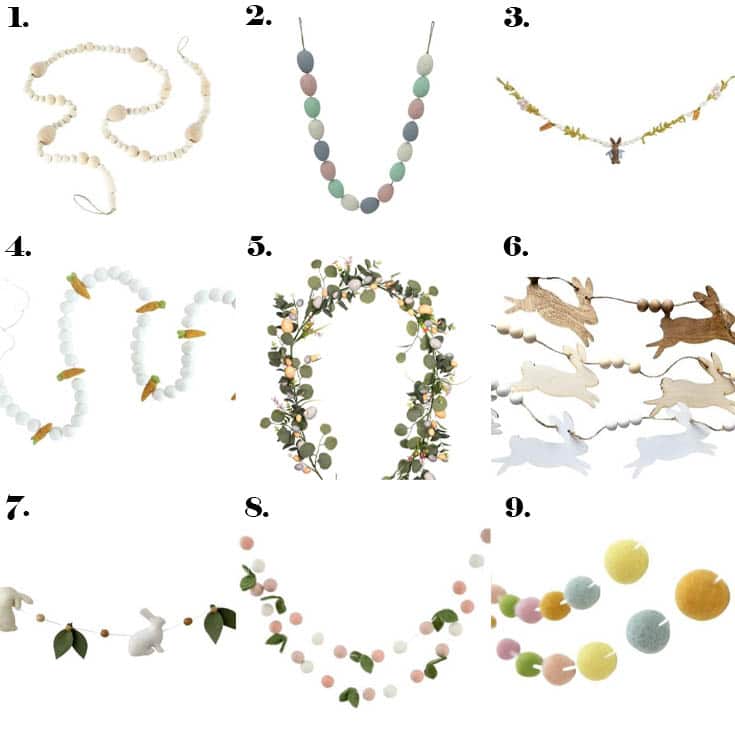 Sources: 1 l 2 l 3 l 4 l 5 l 6 l 7 l 8 l 9
Now aren't these some of the cutest decorations? Easter is one of those lovely holidays that makes styling so fun, especially using one (or two) of these gorgeous garlands!
SIGNS
Believe it or not, the only signs I'm into styling with are for tiered trays. But since this post is all about Easter mantel decor, I thought I would branch out and collect these darling signs just for you.
Here you will find signs of all colors, patterns, and designs to match the look of your home. Plus, if you didn't find one you like, there are tons more decor to check out. Have fun hopping!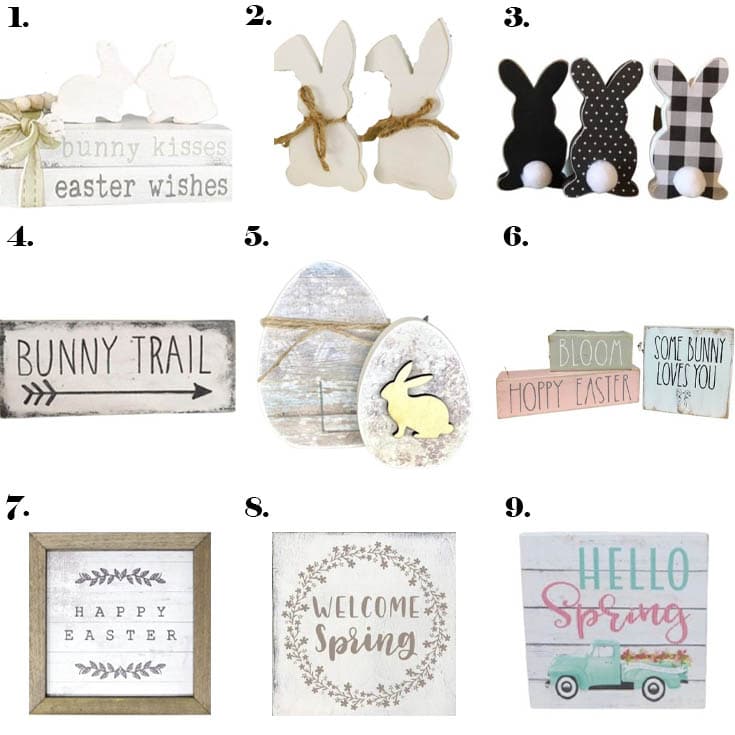 Sources: 1 l 2 l 3 l 4 l 5 l 6 l 7 l 8 l 9
That was my attempt at making an Easter pun. How did I do? Besides making jokes and trying to think of clever puns, I've had the time to add a few of these sweet signs to my cart.
BUNNY STATUES
Since a bunny carrying eggs is the mascot for Easter, I thought it was a great idea to select statues of all sorts to represent the holiday. Here, you will find stone, glass, porcelain, and more figurines.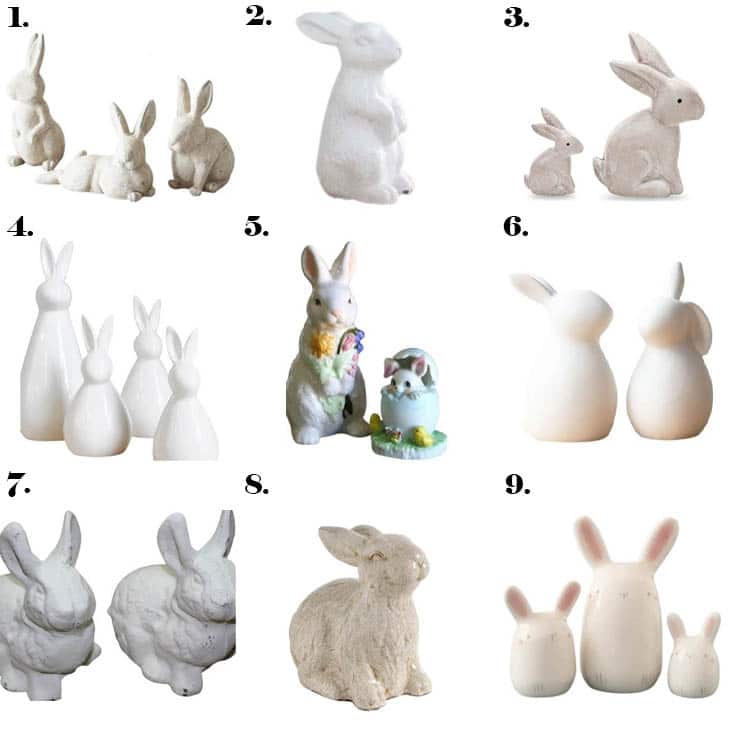 Sources: 1 l 2 l 3 l 4 l 5 l 6 l 7 l 8 l 9
There is something so precious about placing Easter bunnies around your home that it almost reminds me of a fairytale or some Disney movie my kids watched when younger.
So, to bring back the fiction fantasy, check out yet another collection of Easter mantel decor to decorate early.
PAINTINGS
Here's a fun fact about myself: I used to paint when I was in college. I used to paint portraits of all sizes for school and leisure time. I even kept some of my artwork to this day. Speaking of paintings, here is a collection of adorable illustrations for Easter.
These paintings will fit perfectly above your mantel, from frames of flowers to pictures of elegant animals. I would know because I had never placed a photograph near my mantel before, but I realized how much of a difference it made once I did.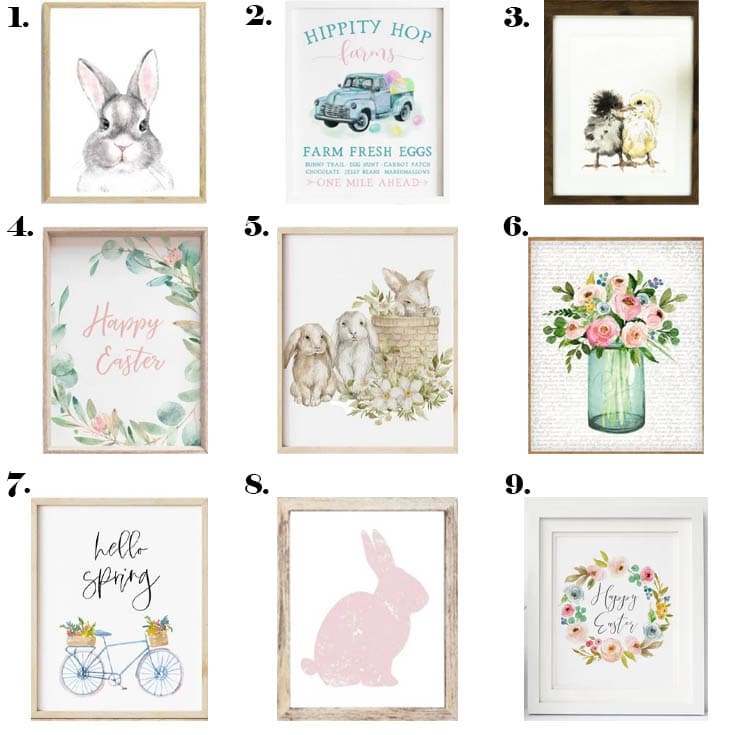 Sources: 1 l 2 l 3 l 4 l 5 l 6 l 7 l 8 l 9
It might sound like I painted these, but I didn't, though I wish I had. So even though this is not my artwork, stay awhile to get a closer look at these beautiful paintings to convince yourself you need one.
WREATHS
We are almost to the end, and I'm sure some of you are saying, where are the wreaths? What about the wreaths? Don't worry. They're here. In almost every blog post about decor, I include wreaths because you can never go wrong with a wreath when it comes to decorating.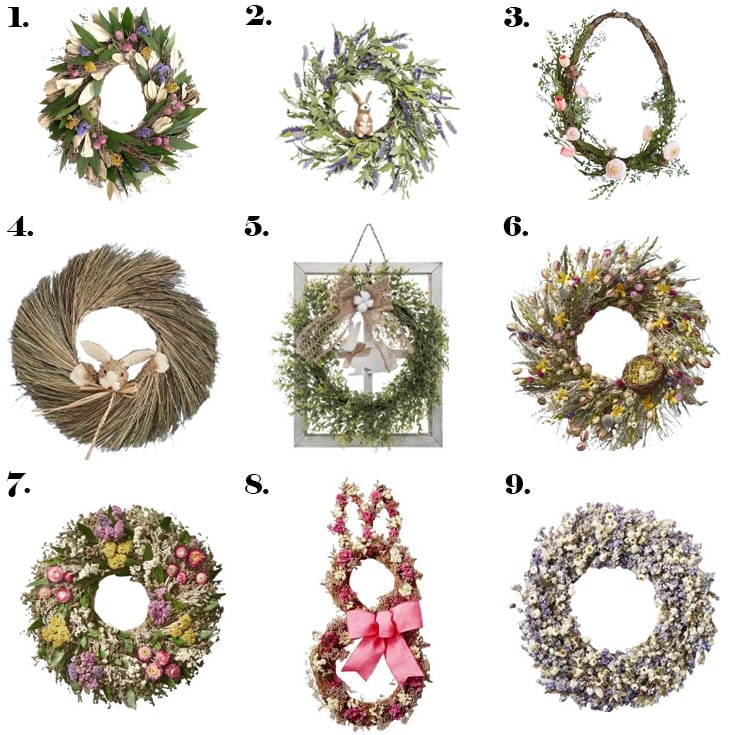 Sources: 1 l 2 l 3 l 4 l 5 l 6 l 7 l 8 l 9
And this collection of wreaths is something never seen before. Why? Well, they are all Easter-inspired decorations from years and years of creating, crafting, and sharing. So, come on and take a look at some of my favorite wreaths for Easter.
EXTRA EASTER MANTEL DECOR
Bonus time! I decided to be extra generous and add an extra section of Easter mantel decor full of easter eggs, houses, plush toys, and more of what's above. And besides, everyone loves a little extra something in their life, so here it is.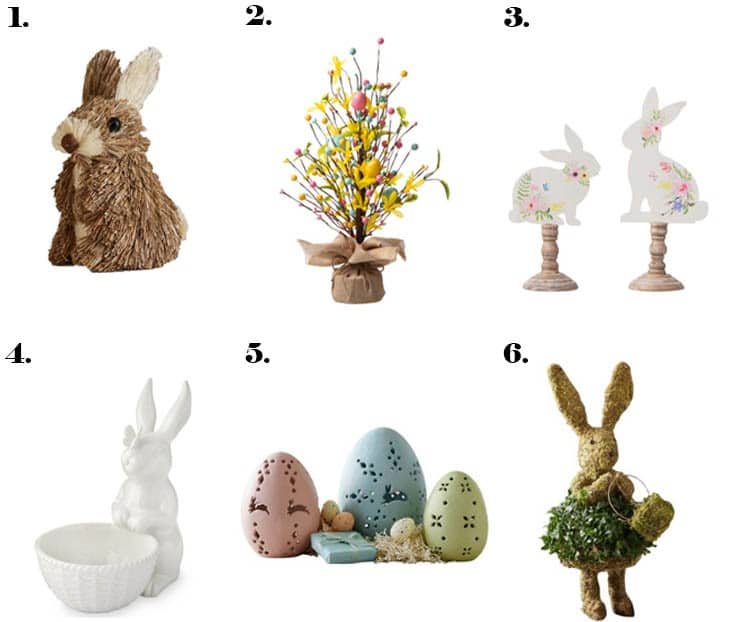 Sources: 1 l 2 l 3 l 4 l 5 l 6
I hope you found something or a few items to add to your cart and design your home this spring. I know I sure did. With this collection of wreaths and garlands to signs and statues plus more, your home will be Easter-out.
WANT MORE POSTS LIKE THIS? HERE ARE MORE EASTER DECOR IDEAS FOR YOUR HOME
---
Happy Wednesday,
Let's hop into the new season with this collection of Easter mantel decor! After looking through each section, I hope you found something to decorate in your home. I'm off to bake delicious treats that will be on the blog soon!
Stay tuned for more desserts, decor ideas, and posts like this!
Much love,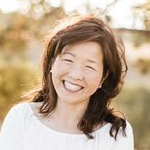 Latest posts by Janine Waite
(see all)