Do you need some Decorative Easter Eggs for your home this year? Here are some unique and beautiful eggs that I found over on Etsy.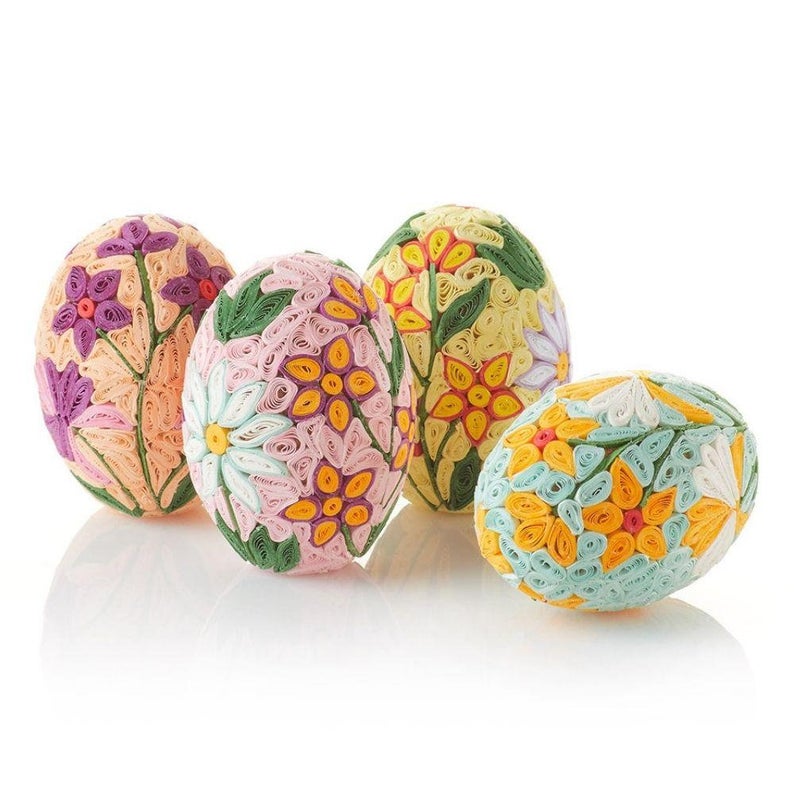 I'm always happily surprised at what cool things I find online. And today's collection of eggs includes a wide variety of styles!
Easter eggs always bring back fond memories. I remember our kids always waking up early on Easter, ready for the big Easter egg hunt. The night before, my husband and I always filled the eggs, and he hid them after the kiddos went to bed.
I must warn you about the plastic eggs. Make sure to tape the ends that have little holes. One Easter, we had tiny slugs crawl into the eggs! Yikes!
But today's Boutique of the Week is about pretty eggs and not the cheap plastic eggs.
Decorative Easter Eggs
Hand Painted Eggs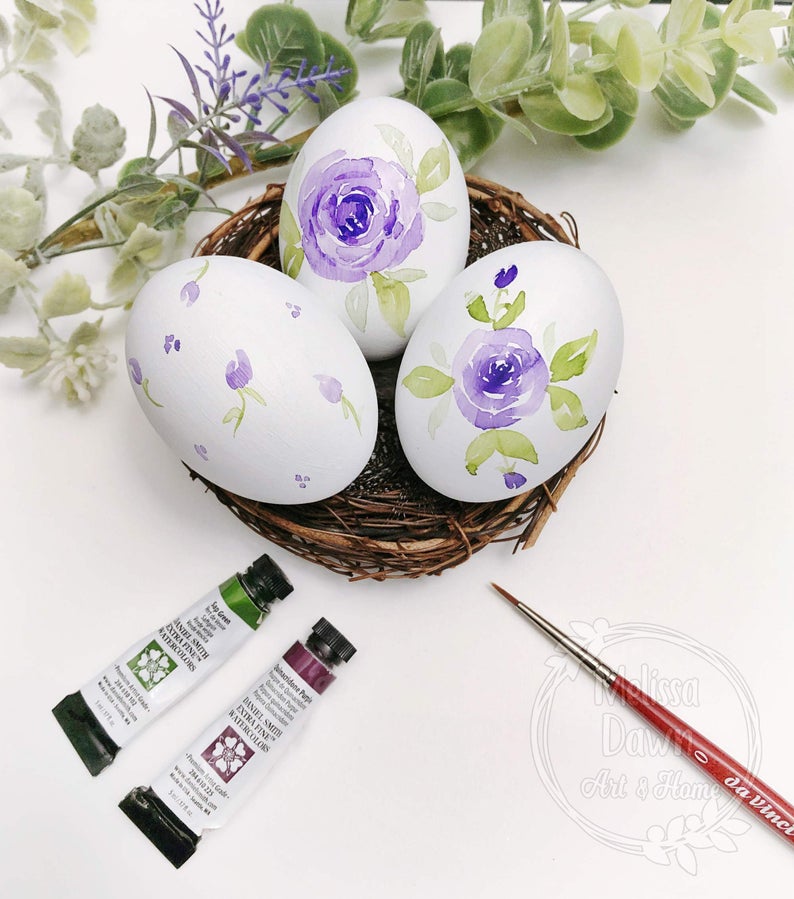 These stunning hand-painted watercolor eggs are perfect for your Easter decor and the entire spring season. These painted eggs remind me of the DIY painted eggs by Lucy at Craftberry Bush.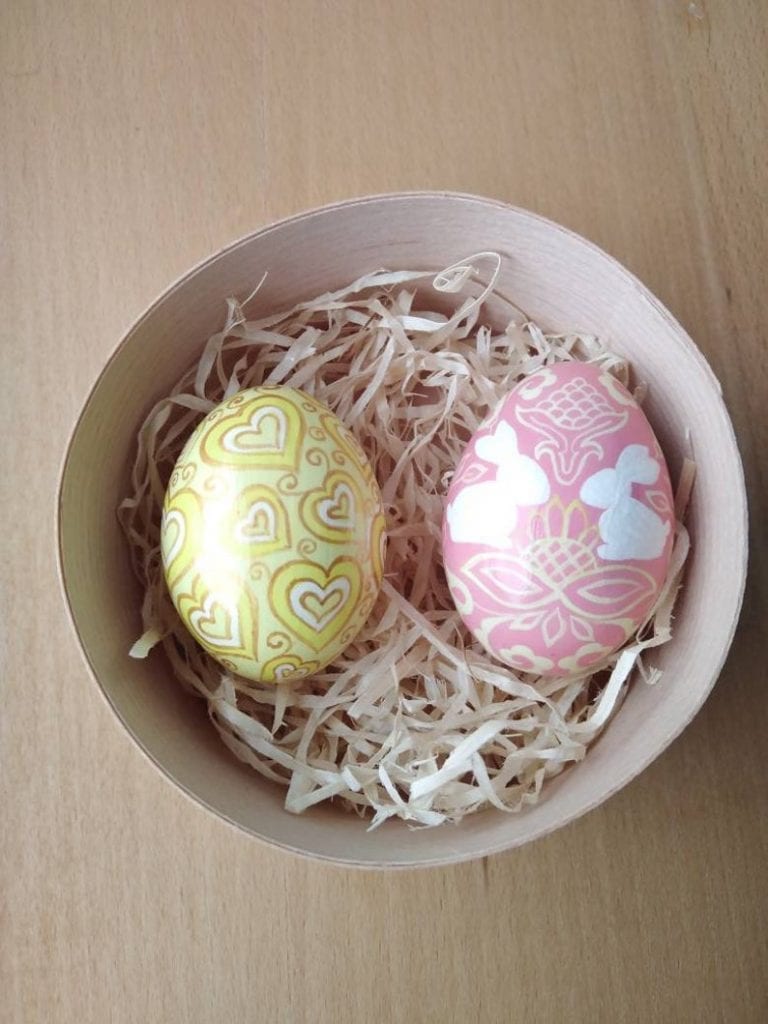 A beautiful gift for Easter. The eggs are made of linden wood. Hand-painted with acrylic paint and varnished. Decorate your home and make a gift to friends and family.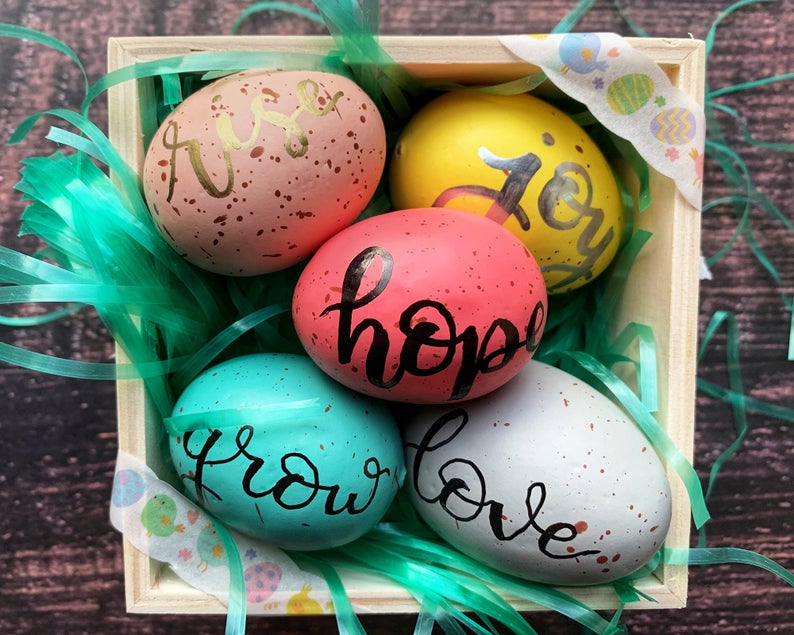 These hand-lettered eggs make an eggcellent choice for your Easter decorations this year! Add "hope" or "love" on these foam farmhouse eggs to display on your Easter table, or have a name lettered on them as Easter basket gifts for children, or as sweet personalized gifts for parents, friends, or teachers. These custom eggs are also perfect as place cards for your Easter meal, or for spring weddings and other events!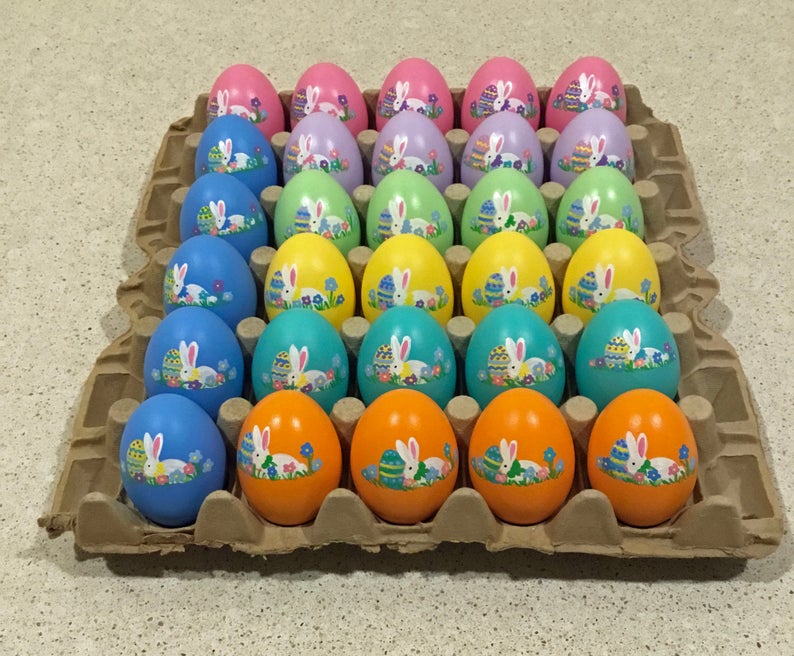 Personalized Hand-Painted Ceramic Eggs
The Etsy shop Peaceful Creations has been creating hand-painted ceramic Easter eggs since 1983 with a new and different design each year. Each egg is signed and dated on the back.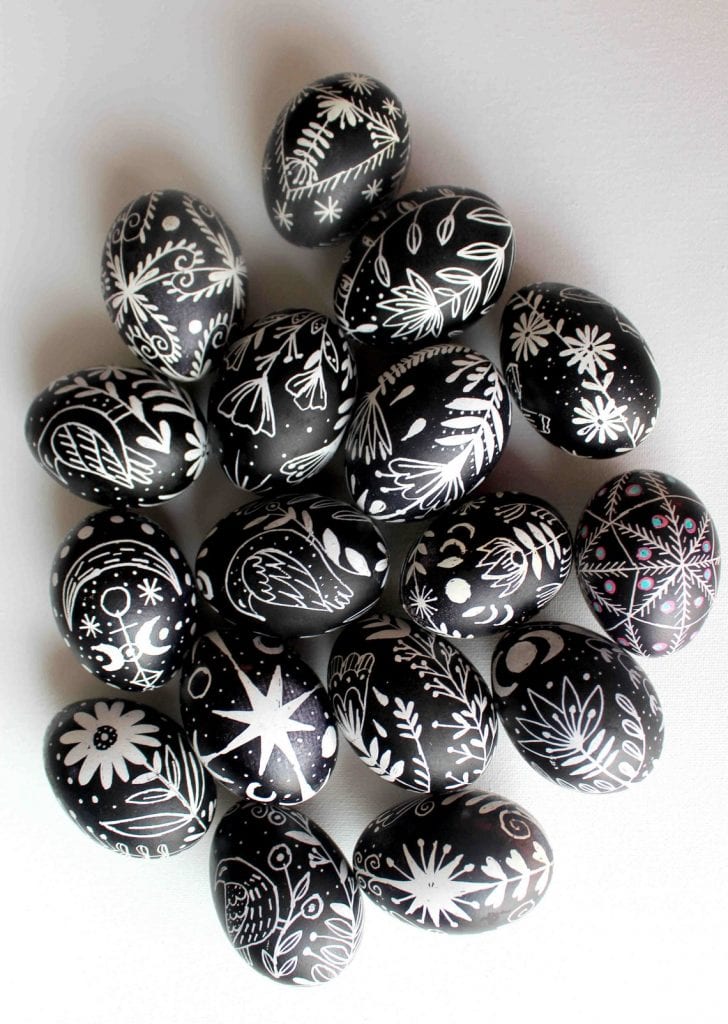 These Beautiful Ukrainian Eggs make great gifts. They carry black and white and also eggs with beautiful colors. Make sure to check out their wide selection of designs.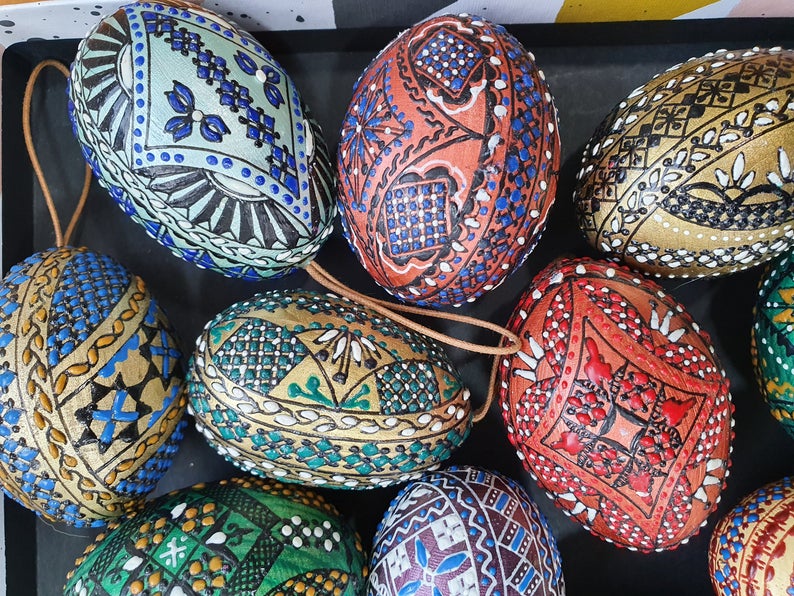 Spring eggs painted Easter decor Pysanky Ukrainian eggs Table centerpiece Unique mom gift Traditional decor Egg art Collectibles Easter eggs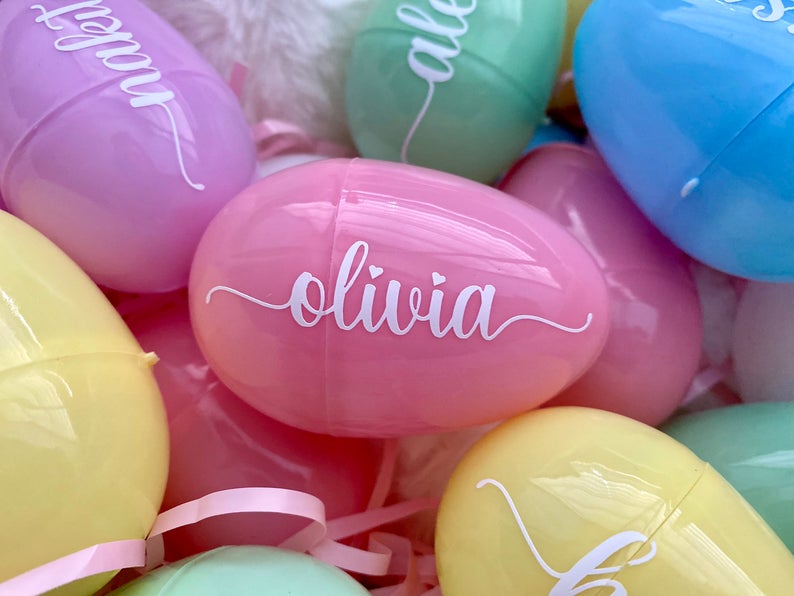 Pastel Personalized Easter Eggs
Make Easter extra special with these personalized oversized Easter Eggs! Each pastel-colored egg comes either ready to fill (empty) or pre-stuffed (with non-candy goodies)! These are perfect to be used year after year to make your egg hunt exciting, to hold Easter basket treasures, or to personalize your Easter home decor!
Fabric Eggs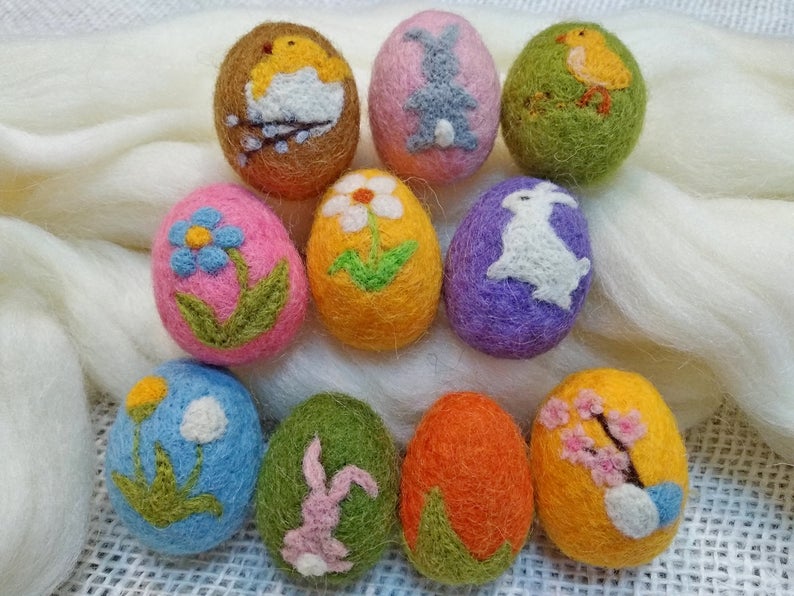 These handmade felt eggs are made with a mixed technique of wet and dry felting of high-quality wool. So the size of the eggs may be slightly different.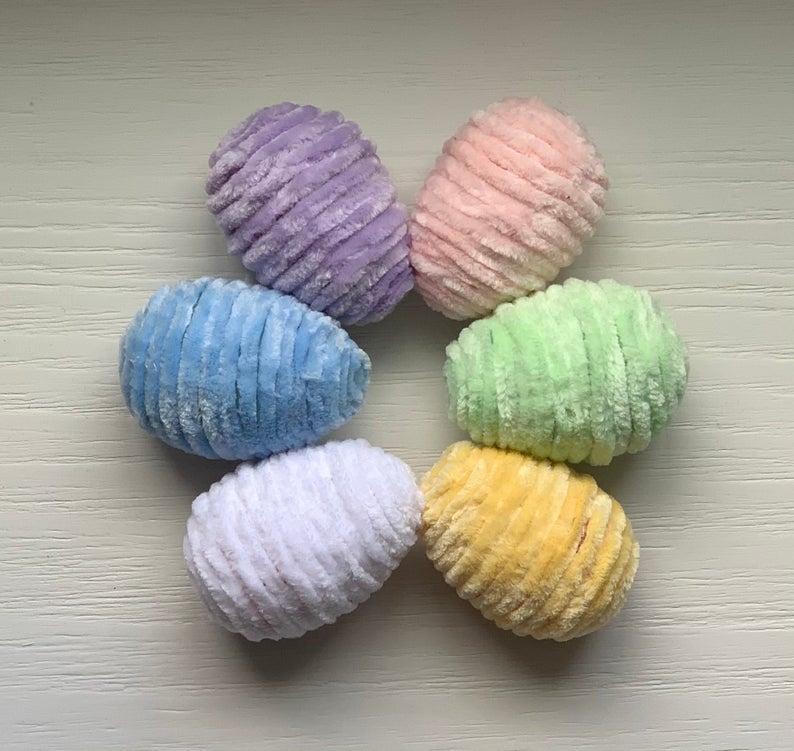 The velvety-soft pastel Easter eggs are the perfect addition to your Easter decor! Small enough to fit in your tiered trays or fill your bowls with beautiful spring colors.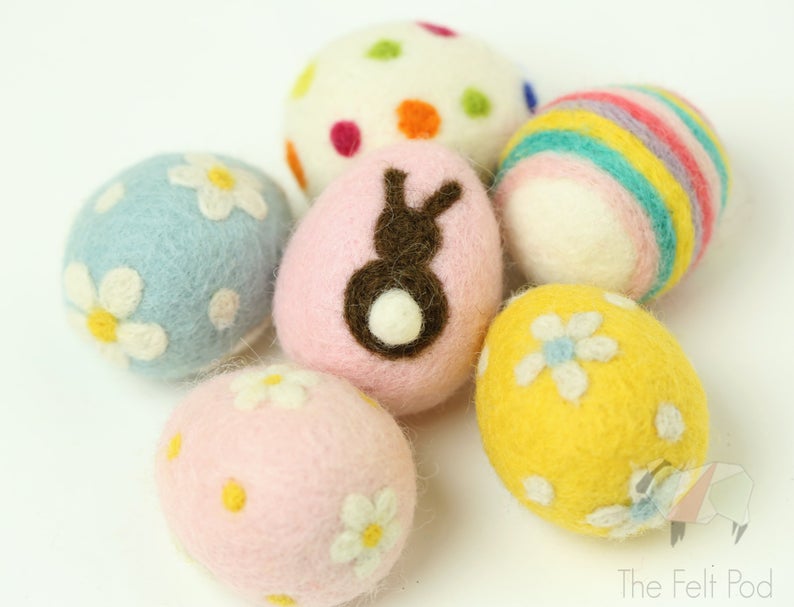 These cute Easter eggs and the fun spring designs! I love the how cheerful these eggs are!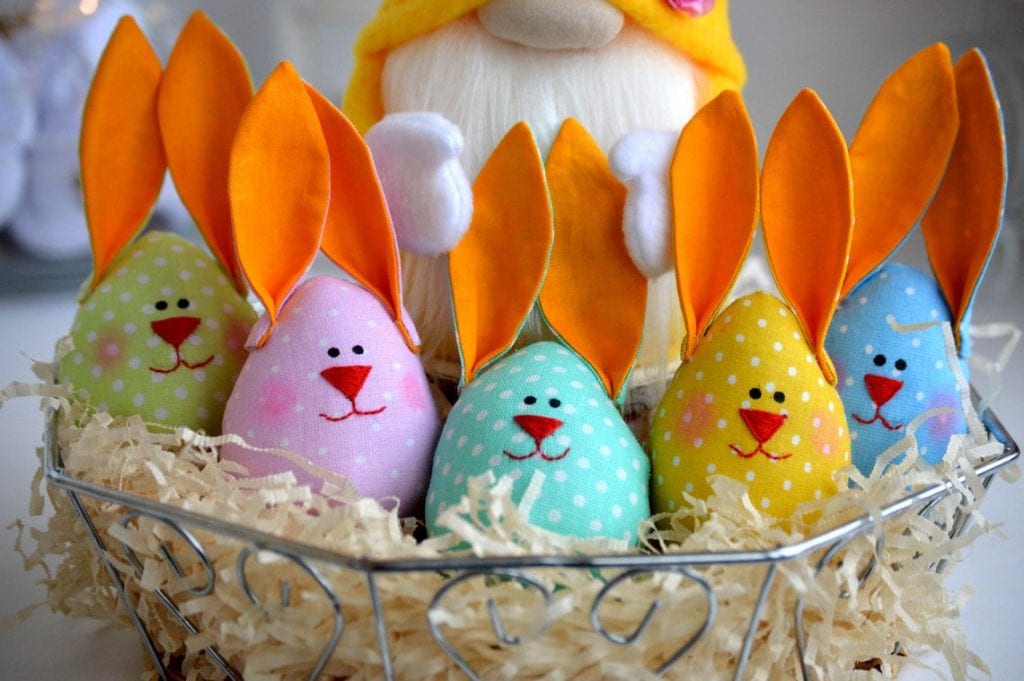 Easter bunny eggs will perfectly decorate your Easter basket.
Great home decoration. Use it as a little Easter gift for your friends.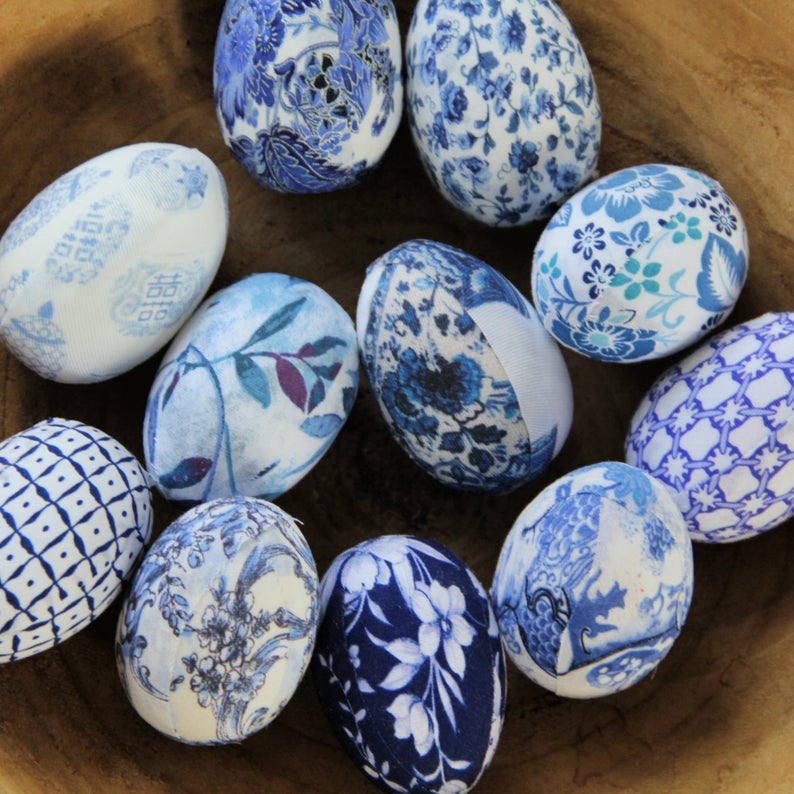 Chinoises Blue and White Easter Eggs
These unique foam egg shapes are covered in Blue and White chinoiserie style fabric. Select your favorites at checkout or order as a set!
These adorable handmade Happy Easter hanging wall pocket egg decorations are perfect for a vintage look.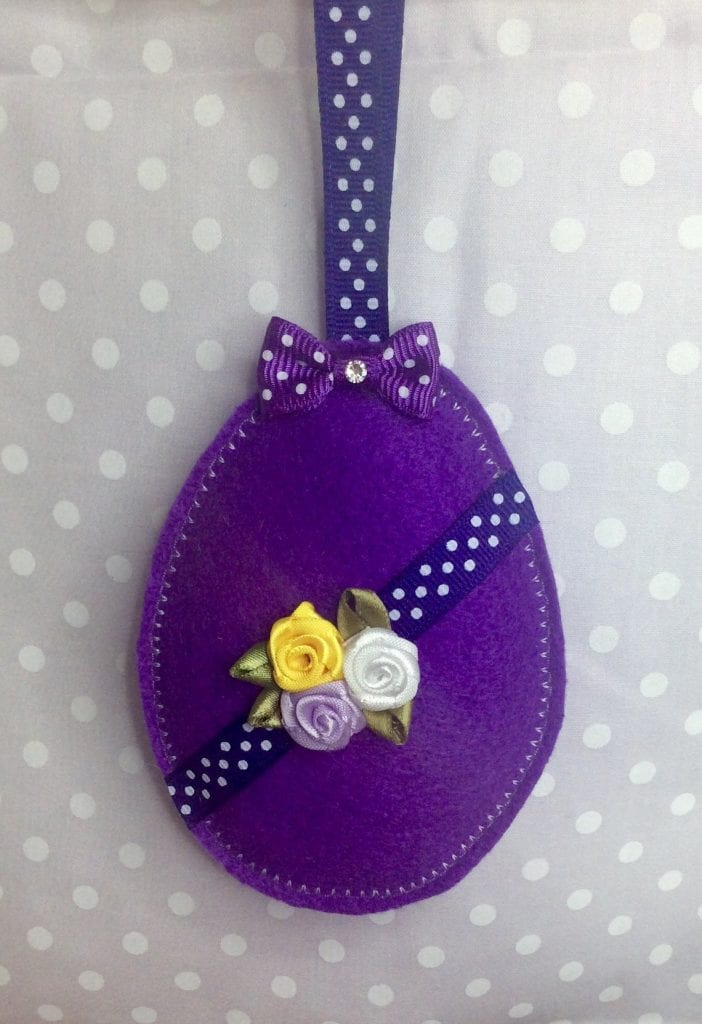 These cute Polka dot and felt Easter eggs come in a variety of colors. They make the perfect gift for a friend. These eggs are made from quality felt/wool.
Paper Eggs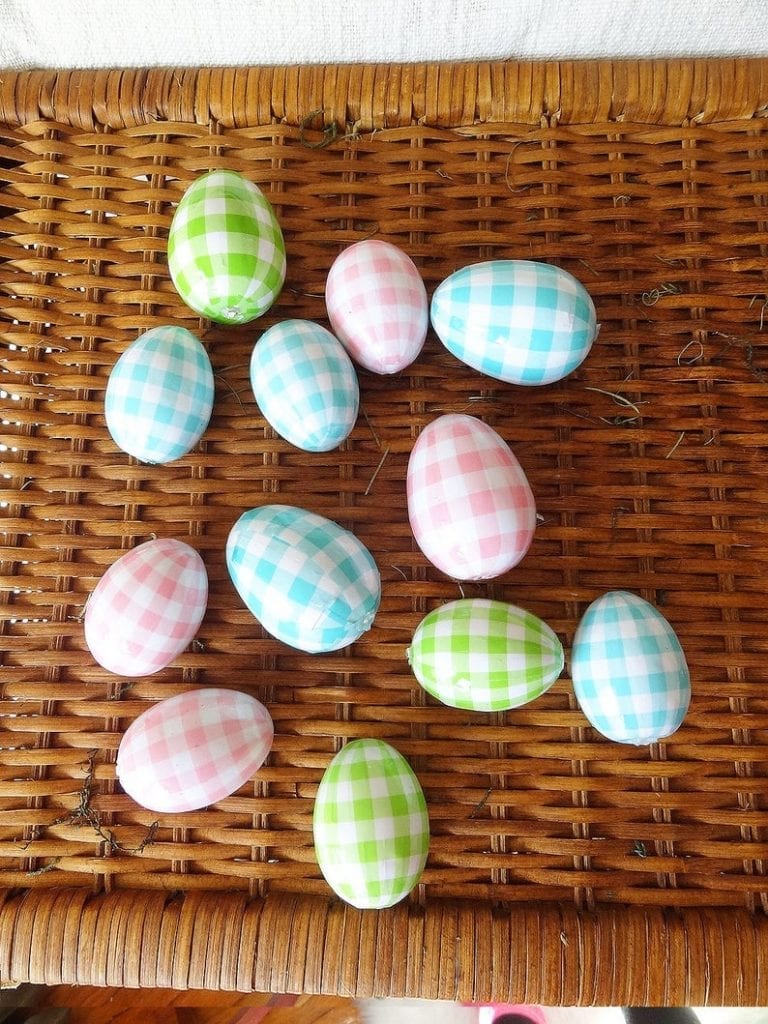 Adorable classic Easter eggs with a gingham/plaid pattern. These are very lightweight foam eggs with a glossy shell. These eggs are ideal for DIY Easter wreath, Easter centerpieces, and more.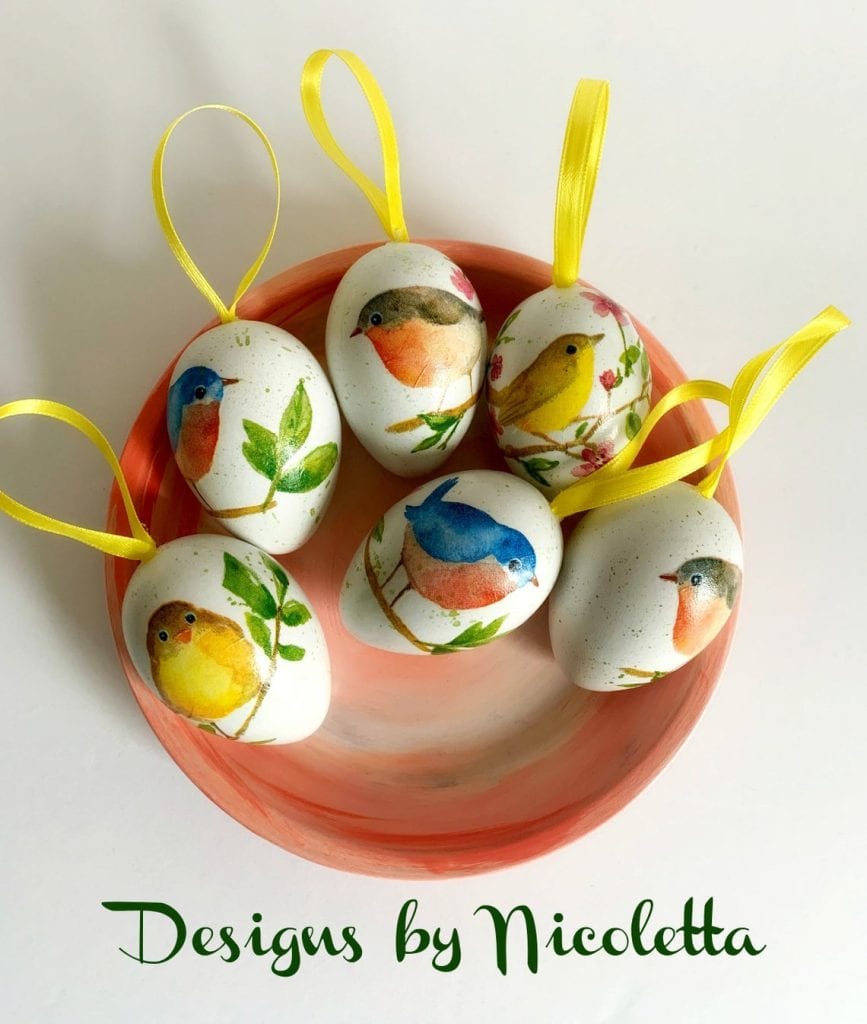 Set of 6 adorable decoupage eggs with a choice of theme.
Eggs are made of plastic, very lightweight, and non-breakable.
They will look amazing hanging from your Easter ornaments tree.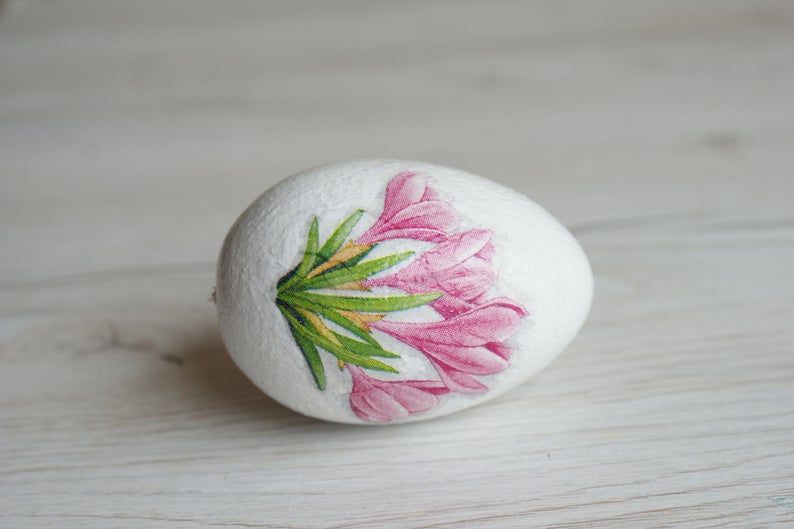 This beautiful decoupage Easter egg is one of many that this shop carries. Head on over to see more styles.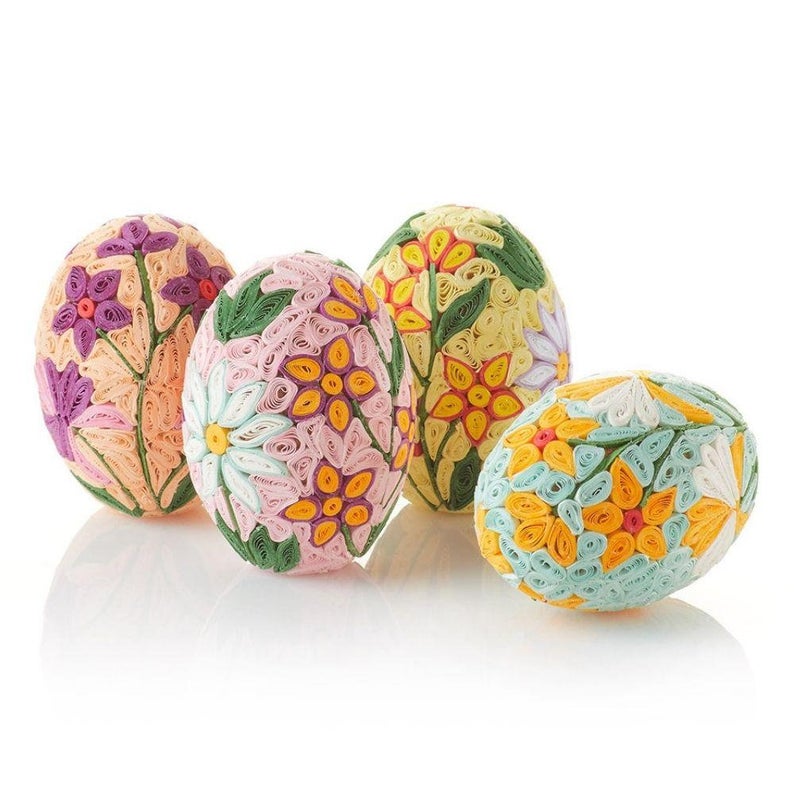 These beautiful handmade paper quill eggs are so unique. I have never seen anything like these eggs.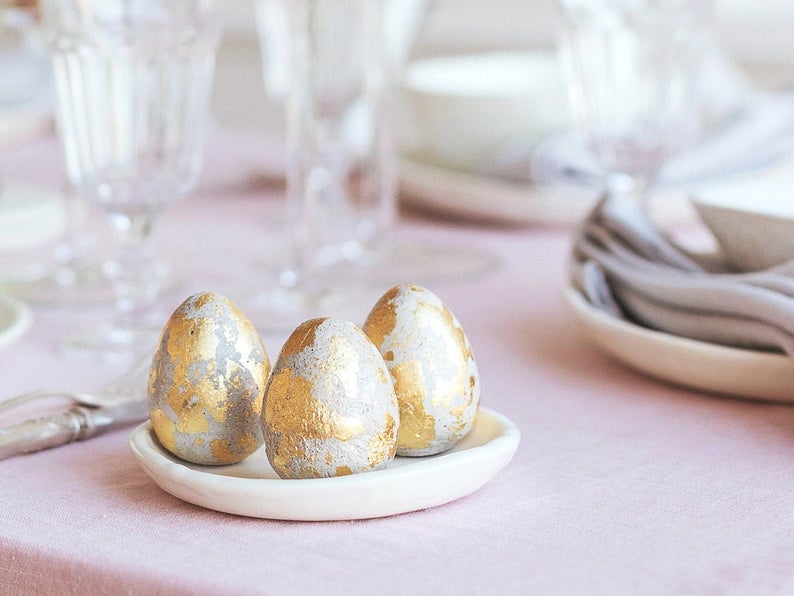 Easter DIY kit with concrete Egg and gold color leaf set of 6. It is a nice activity with your family before Easter. These decorated eggs could be used as an Easter table decoration or a nice handmade gift.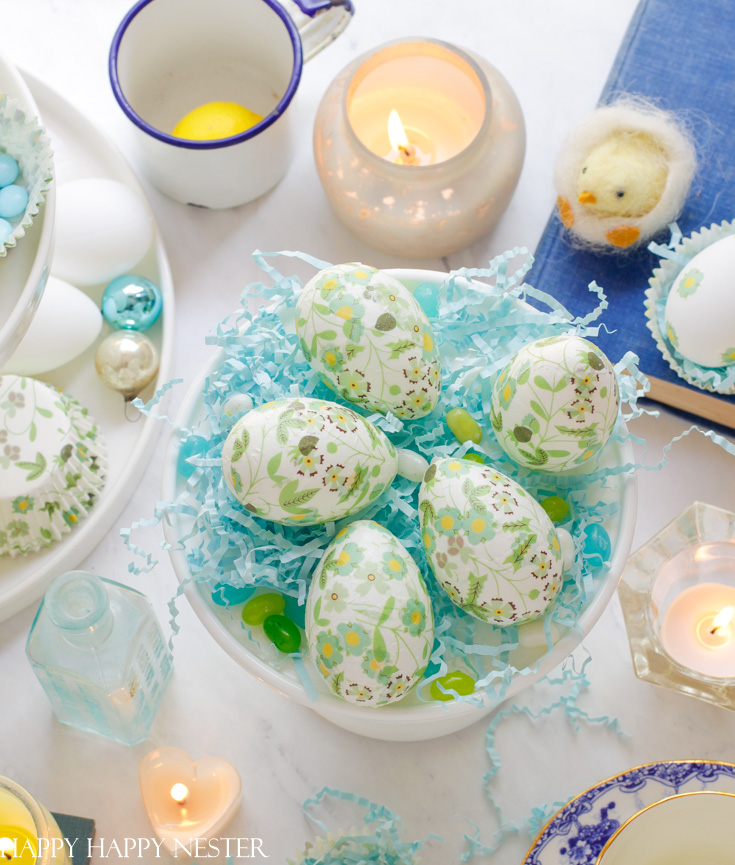 If you want a fun Easter craft, check out my decoupage egg project. It not terribly difficult to make and if you have some cute cupcake liners around, then you're almost set for the supplies!
Here are few Boutique of the Weeks you may enjoy:
Even though our kids are old now, my daughter still asks for a basket and the Easter hunt. I think I'll surprise her this year. Covid has taken away so much from her, and she needs a little surprise in her life.
Happy Shopping these pretty decorative Easter eggs!
Until next week,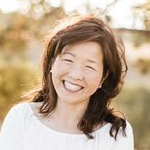 Latest posts by Janine Waite
(see all)