Do you want to know How to Decorate Plastic Easter Eggs? This simple egg decorating project is quick and easy, and perfect for kids to make.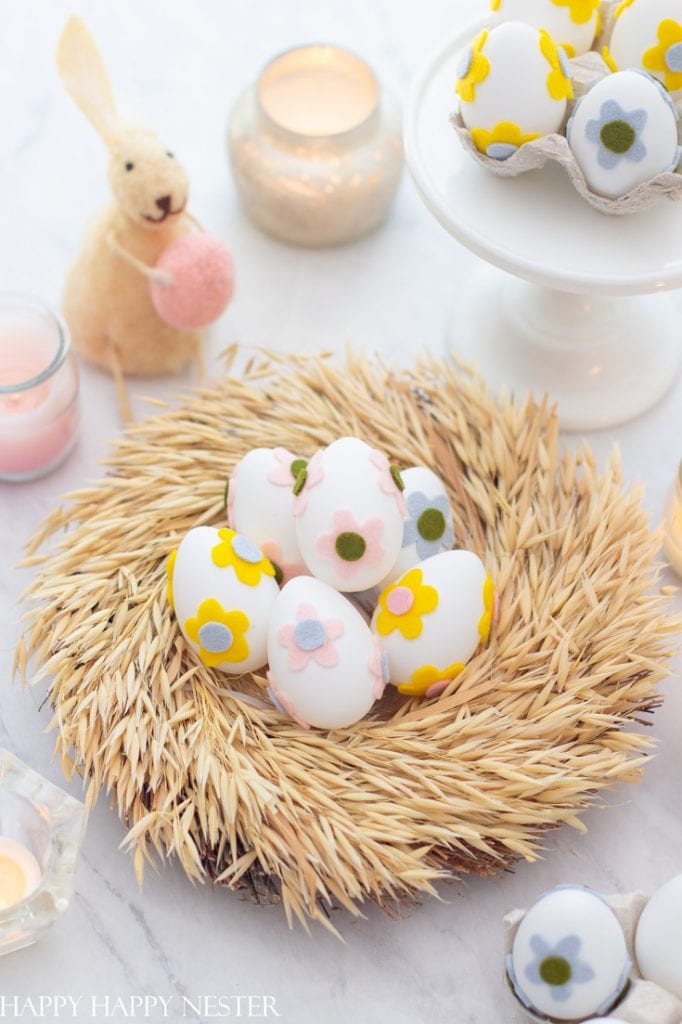 I love the dyed and painted Easter eggs, but I'm not great at painting a straight line. The styled eggs with bold colors always catch my eye, so I created a egg design that captures that look but is super simple to make.
Today is the first day of a three-day series of Easter projects. I am joined by Leslie from My 100 Year Old Home and Ashley from Modern Glam. The three of us love crafts, so I hope you enjoy our posts. You can view their fabulous eggs in my post below.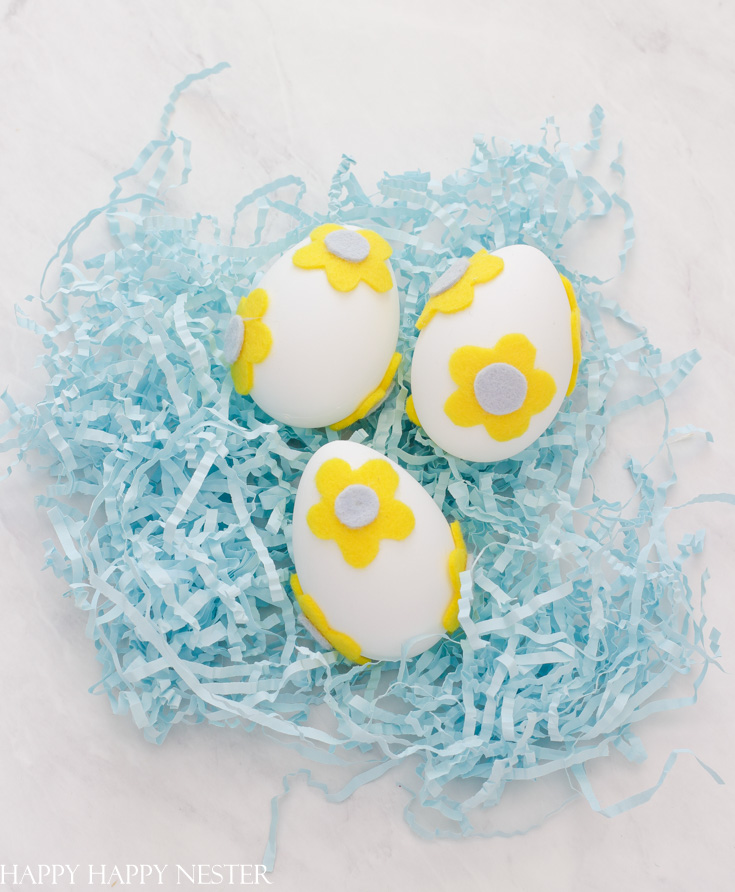 I have a bucketful of plastic Easter eggs that I bought a few years ago and every year, I design with them. A couple of years ago, I shared my chick and bunny eggs. It is printable that is easy to attach to the fake eggs.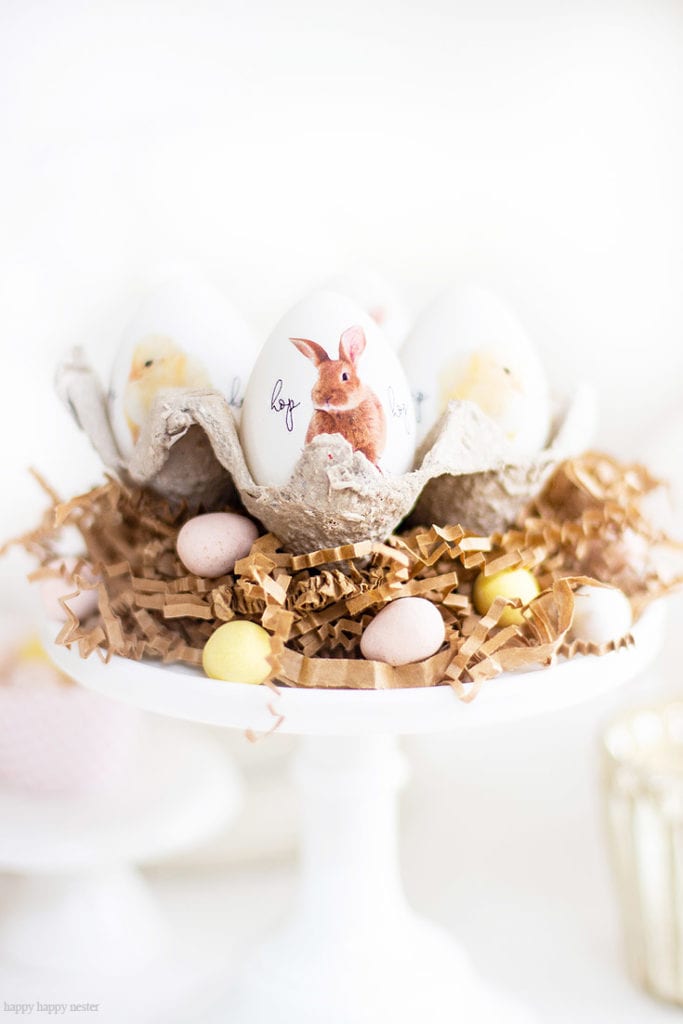 This plastic eggs feel so real that they even fooled my husband! I love them since I can pull out my decorated eggs every year. It's nice since all my effort to create some designs isn't thrown away.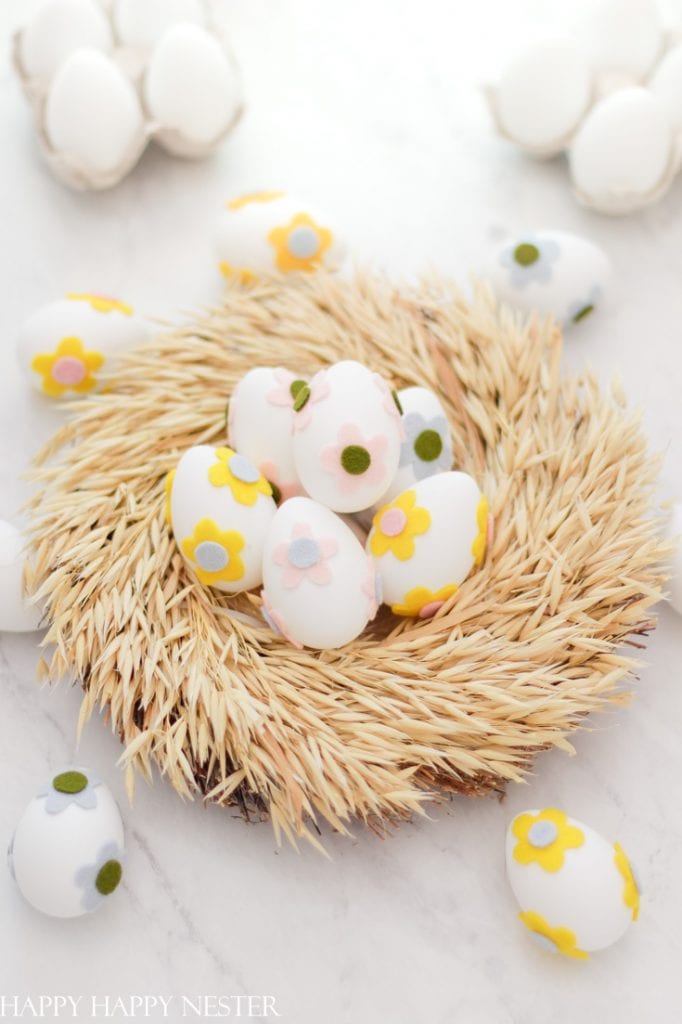 Once you have your eggs made, style them on a tiered tray, place them in a basket, nest, or bowl. You could even attach them to a wreath!
I created a few color combination with the flower petals and the centers. But, if there are colors you like, make them to fit your spring or Easter decorations.
How to Decorate Plastic Easter Eggs
*The follow post contains affiliate links
This is such a simple craft that can be made in minutes!
Supplies for this Easter Craft:
Flower Template (download by subscribing to my newsletter)
Scissors
Glue
Instructions: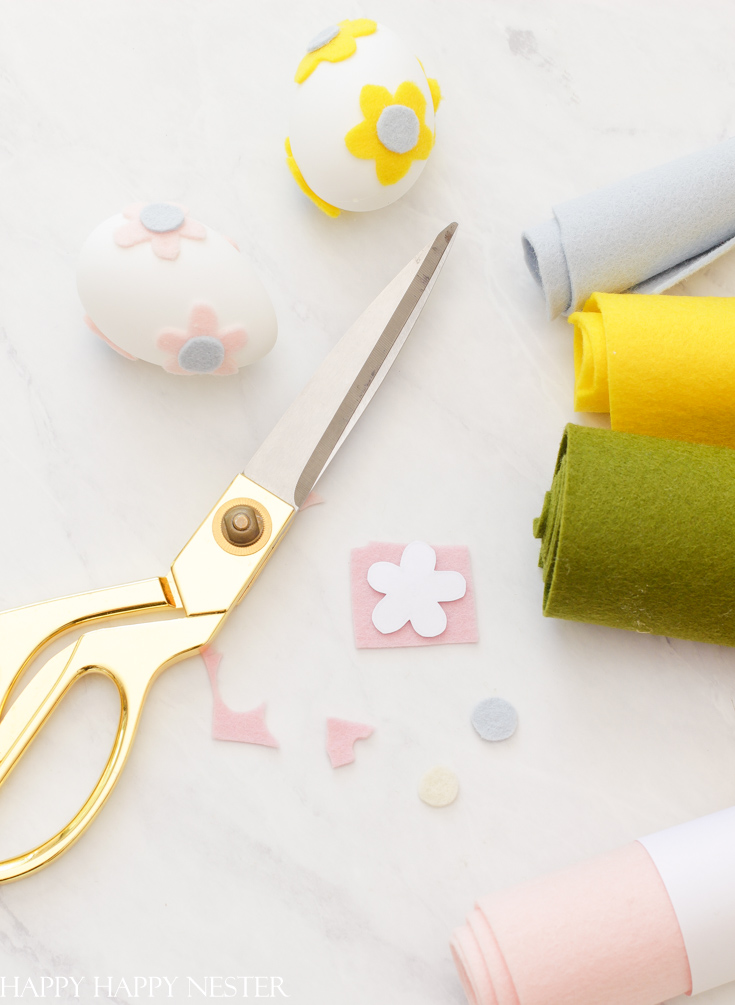 Step 1 – Cut out the Flower
Download the flower pattern and place it on the felt and cut out the flower.
Step 2 – Cut out a Circle
With the download circle place it on the felt and cut it out.
Glue the flower to your egg and then glue the circle in the middle of your flower.
Repeat this another three times to create 4 flowers. Place them on your egg in a random pattern.
Modern Glam | Hand Painted Robins Eggs
Paint these DIY Robins Eggs for fun and easy spring or Easter decorations.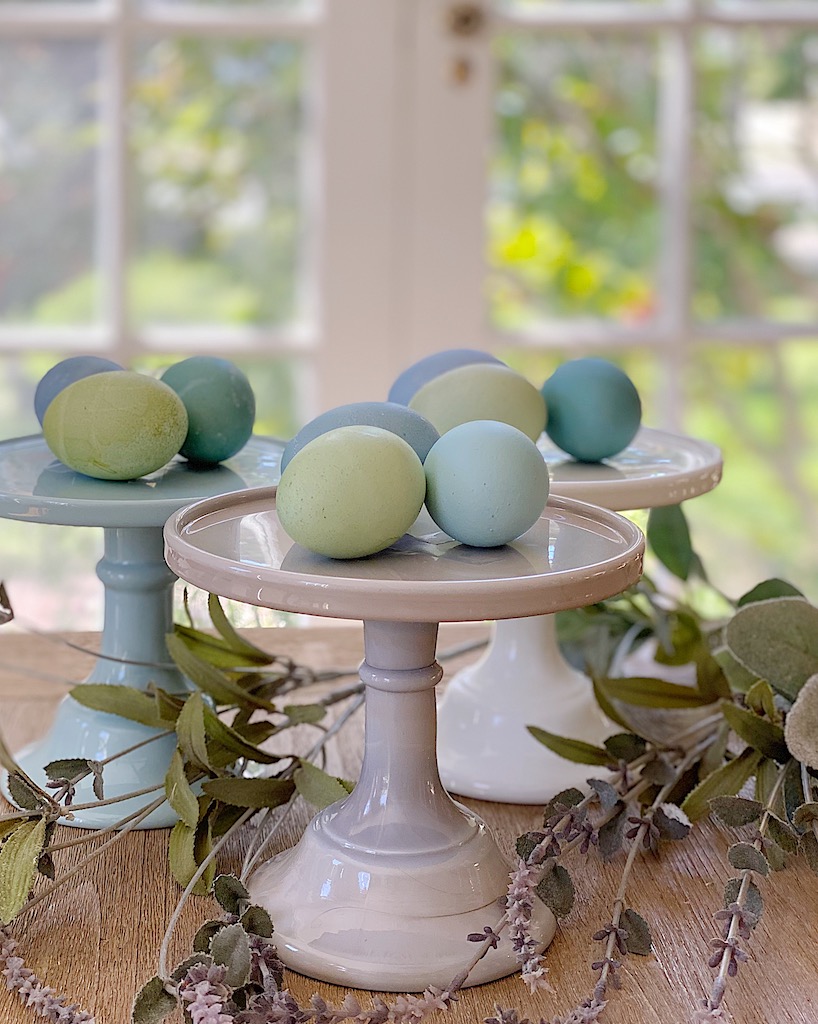 My 100 Year Old Home | How to Dye Easter Eggs
I have always loved Araucana eggs ever since Martha Stewart shared them in her magazine. Since I can't have chickens, I figured out how to dye Easter eggs in the same beautiful Araucana egg colors.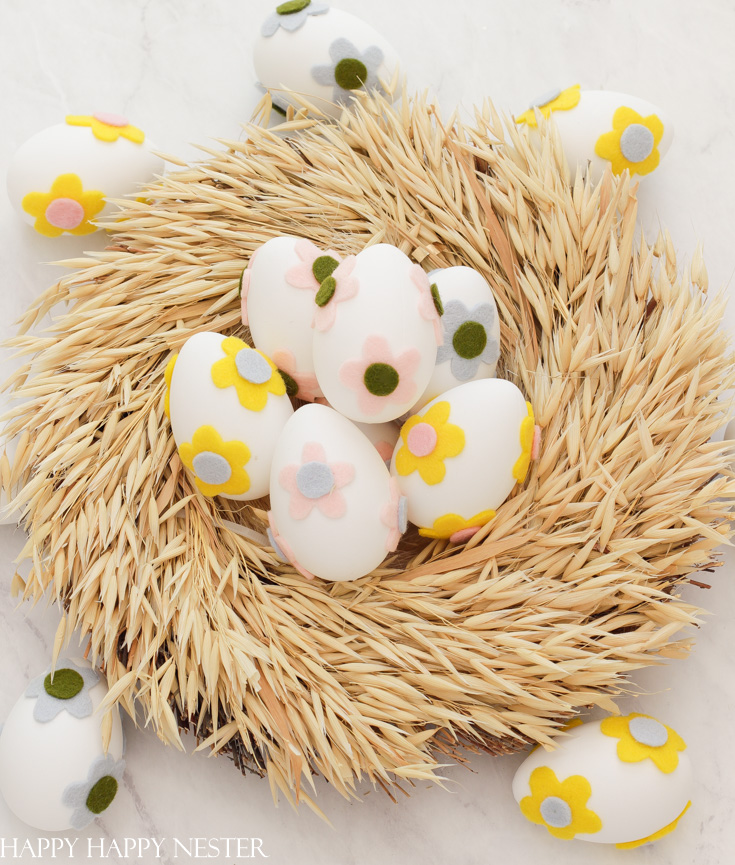 More Easter Ideas
This spring, why not decorate plastic Easter eggs and eliminate the whole hassle of boil eggs and dyeing them. I'm all about making life simpler this year.
I look forward to seeing you tomorrow for our second installment of the Spring/Easter Series!
Happy Crafting!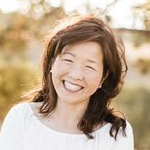 Latest posts by Janine Waite
(see all)