Today, let's get started on how to arm knit a chunky wool throw. I have another post in which I share my honest experience with knitting my fist throw. My first attempt was a bit frustrating, but I hope that this post will equip you with everything you need to know to arm knit. Also, the videos (at the bottom of this post) I have gathered will definitely help alleviate most of your initial concerns.
But, if you don't have the patience to make one of these fun arm knit throws, you can purchase one already made from Larissa at BeCozi, just make sure to use my code, JAN10 for a 10% discount on your entire purchase.
I hope this makes sense!
*this post contains affiliate links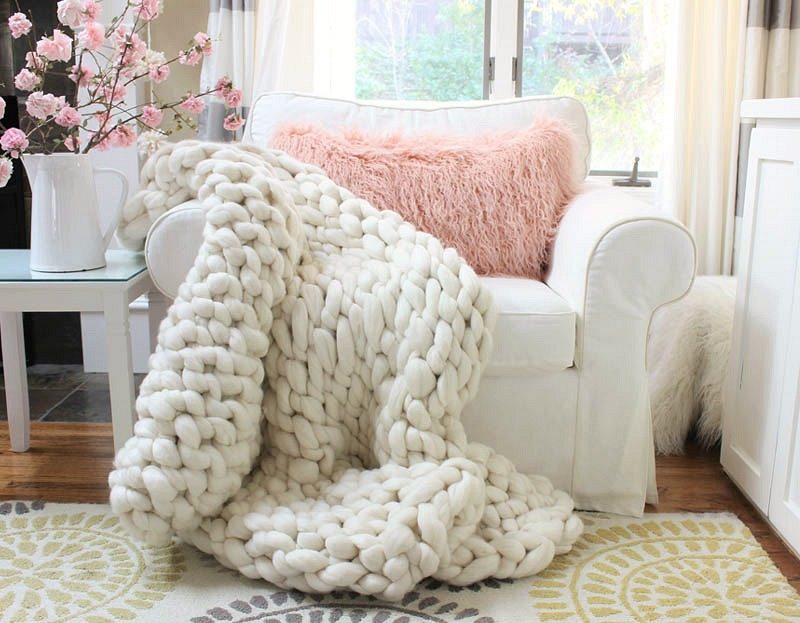 I absolutely love any kind of blanket, but these arm knitted throws are beyond amazing. They are so beautiful and make quite the statement in any room. I love that they are super warm and soft. It is almost like a soft cotton ball texture.
I was a bit intimidated by this project, but once you watch the videos below, you'll quickly learn that there are only a few steps to making these wonderful arm knitted blankets.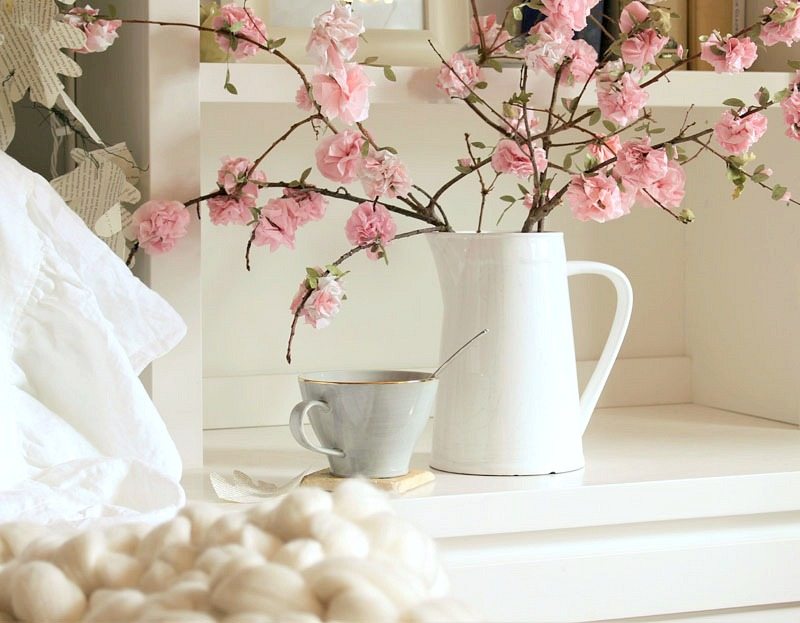 _____________________________________________________________________________________________________________________________________


_____________________________________________________________________________________________________________________________________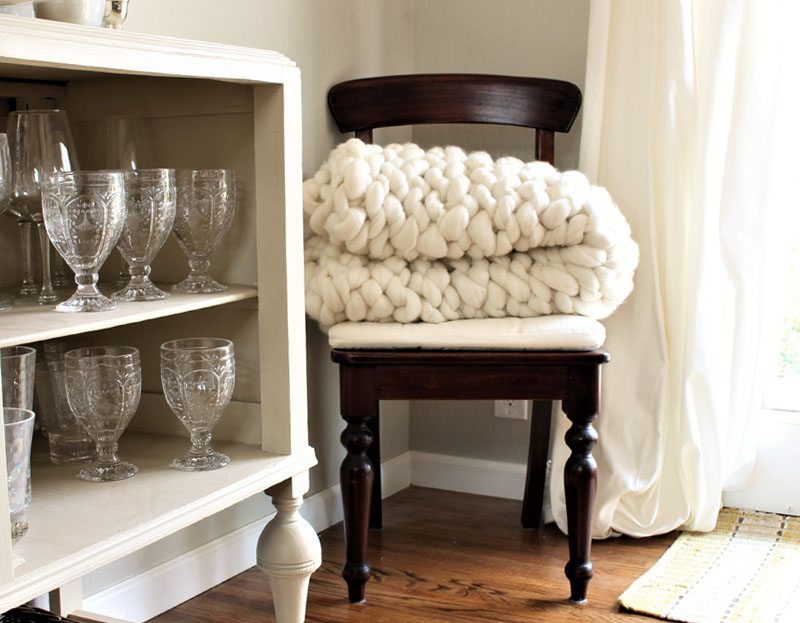 Well, Let's Dig Into This Arm Knitting Project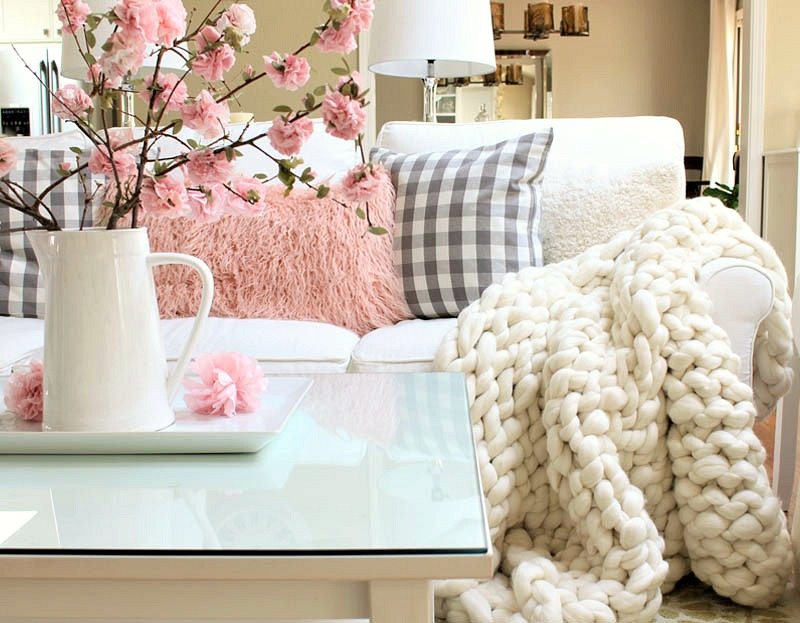 Arm Knit: Frequently Asked Questions
I recently broadcasted a live Instagram session while I arm knitted this blanket. What was interesting to me were the questions everyone asked. So, I thought it might be helpful to post them here on this blog post.
What is Arm Knitting?
So, arm knitting has two distinct differences to regular knitting. First, instead of using regular knitting needles, arm knitting uses your arms. Yes, you heard correct, you will be knitting with your arms. Secondly, the yarn is significantly bigger than regular yarn. And also, it is a chunky yarn made from wool.
Do You Need to Know How to Knit to Arm Knit These Blankets?
I didn't know how to knit, and I picked up arm knitting just fine. There is a little bit of a learning curve, but once you get familiar with the three basic stitches, casting on, knitting, and binding off, it is a breeze.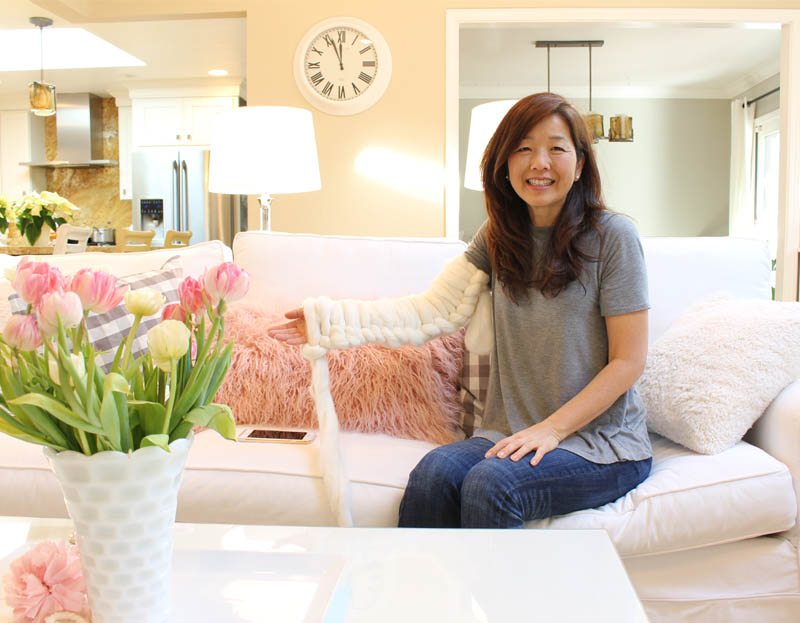 Where Did You Learn to Arm Knit?
With Pinterest available to us, learning how to arm knit is so easy. I found and watched arm knitting videos. There are a few out there on the internet, but I watched my friend, Larissa from BeCozi. Her videos break the process down into a few easy steps. After watching them, you'll be on your way to knitting these incredible chunky throws within minutes. You can view everything you need to know in the videos at the bottom of this post.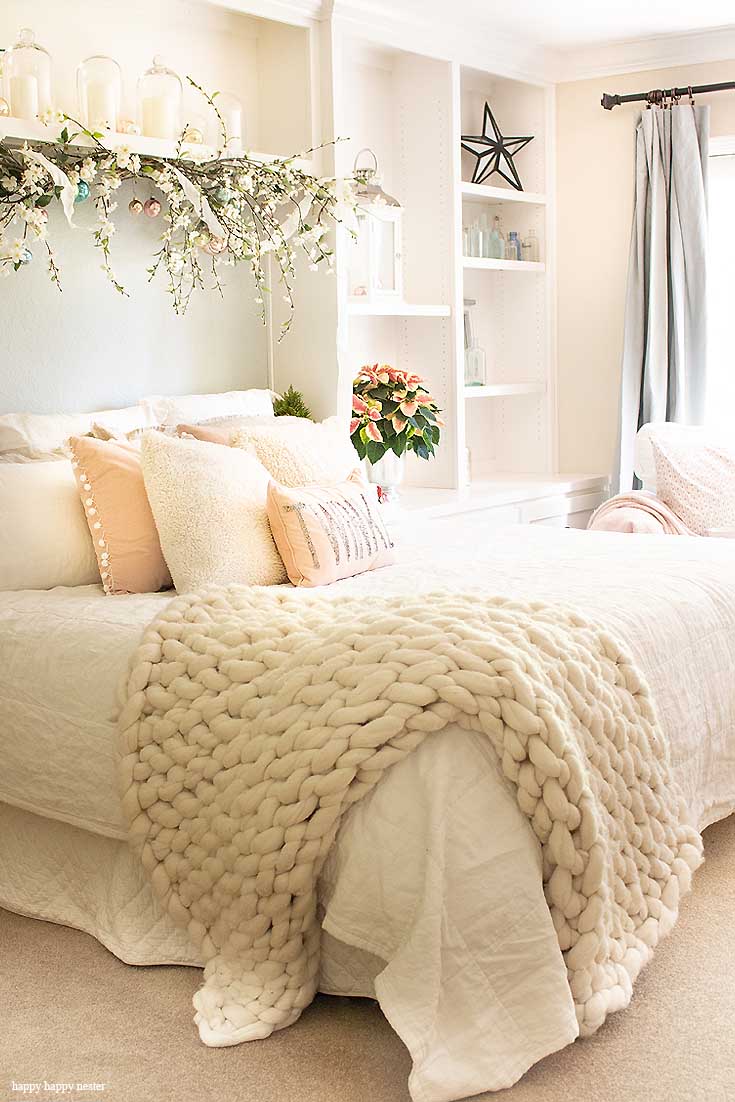 Where Do You Buy The Yarn?
My yarn is from, BeCozi who carries several colors wool yarn and they ship internationally. The yarn I used is Natural Wool, and I love it. To receive a generous discount of 10% off your whole order, make sure to use the code JAN10 when ordering.
So, on my first arm knitting post, I just bought a chunky non-wool yarn. As you can see from the post that my blanket came out rather light and not even similar to the chunky wool blanket.
How Much Does The Yarn Cost?
Depending on the color the cost is $64 for 2 pounds.
How Much Yarn Do I Need to Buy?
How much yarn you need to buy depends on the size of your project. I had 7 pounds of yarn, and my blanket turned out 45″ x 60″ which is a perfect size throw.
Also, there is some variation in size if you are a tight or loose knitter.
The yarns are a bit different based on the dying process. My wool is the "Natural Wool" color, and it does not go thru a dye process, and as a result, it's pretty fluffy.
Here is helpful Chart
One Loop Infinity Scarf, 3 stitches wide – 0.5 – 0.75 pounds
Straight Scarf, 6 feet – 1 pound
Pet Beds – 2 – 4 pounds depending on size
Baby Blanket, 29×35 – 2.5 pounds
Lap Throw, 35×50 – 3.5 – 5 pounds
Large Throw, 40×60 – 7-9 pounds
Twin Bed Cover, 45×80 – 11-14 pounds
Full Bed Cover, 70×83 – 15 – 17 pounds
Queen Bed Cover, 76×88 – 19 – 21 pounds
King Bed Cover, 22 – 25 pounds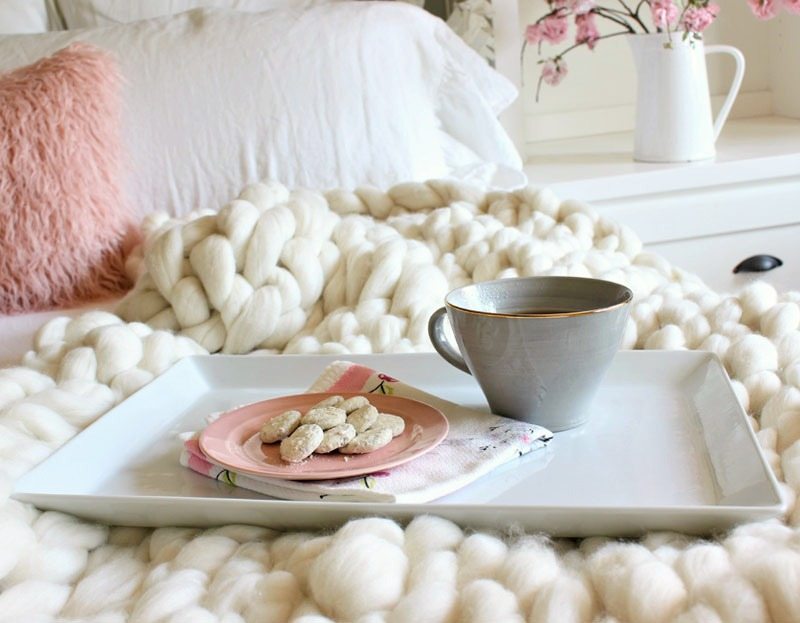 How Long Does This Project Take to Make?
So, our my first blanket took about three hours to make and probably four if you include viewing a more complicated video. This wool blanket is my second arm knit throw project, and it took about an hour and a half and about 20 minutes to unravel the skeins of yarn.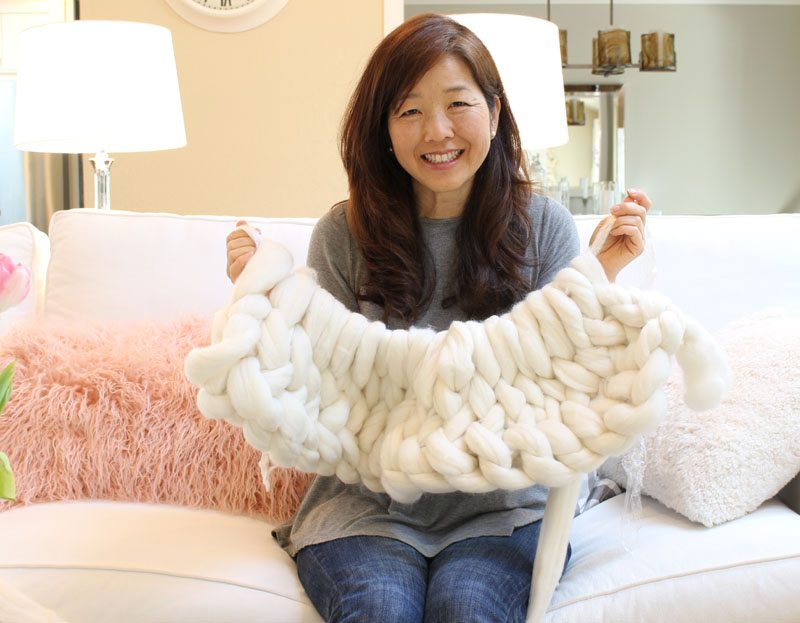 What Happens If You Need to Go to The Bathroom?
Well, I must admit, I tried to make sure I didn't drink too much coffee or tea before starting my project. But, if nature calls, there is a simple solution.
First, make sure to get all your stitches onto one arm. Then grab a long piece of saran wrap with the arm holding all the stitches. Gently, pull off the loops off your arm and onto the plastic wrap. Every loop is transferred to it and off your arms. Then tie the two ends of saran wrap together, this prevents the stitches from slipping off.
When you start up again, just place the loops back on the same arm, and you are ready to begin where you left off. And finally, make sure the back of the blanket is facing out, and your working yarn is also.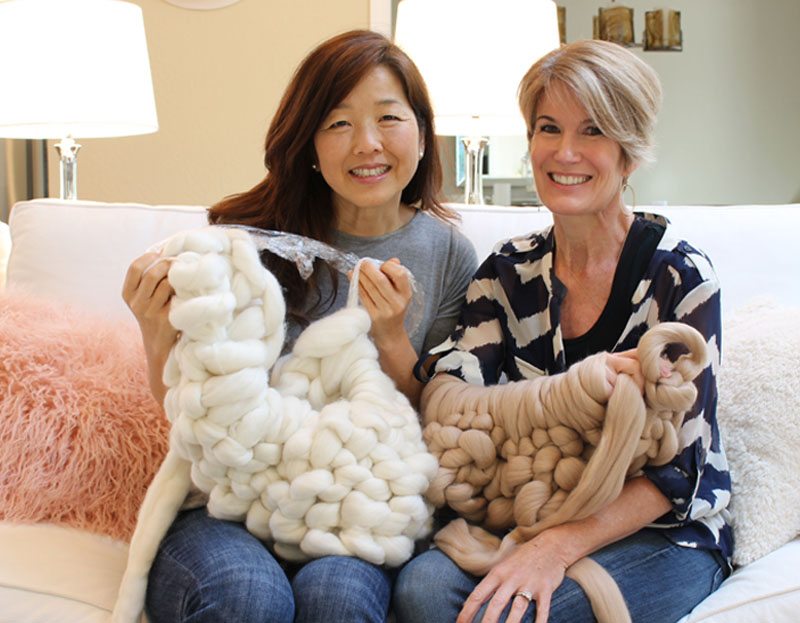 I Don't Think I Can Make This Blanket?
If I can do this project, then you can too. It isn't terribly complicated, and I have supplied you with all the resources. But, if you still don't have the confidence, here is a fun idea. Plan a girl's night of arm knitting. Set aside a time for this great project and invite some close friends over to your home. I feel the more, the merrier and seriously, the more minds watching the videos, the better. And if you serve wine with your knitting friends, definitely drink white wine!
When making each of my chunky throws, I had a date with my friend, Jodie from The Design Twins. I don't think I would've attempted this project without a friend encouraging me on. By the way, Jodie has more photos, and her blog post is informative and impressive!
Here's How to Arm Knit
I have the details on how to arm knit on another post, but I will add the steps here.
Casting on Stitches and Knitting
This is by far the hardest part. I think since there is a lot of weaving of hands in and out of the yarn. I kept getting hung up on one section.
But don't give up, since this is the toughest step. I love that this video shows how to start your knitting and also shows how to knit the blanket. All you will need to do is finish off the blanket with the second video that I show below.
And to get a throw that is 45″ x 45″ I cast on 30 stitches in the beginning.
Finishing Off Your Blanket
Well, I hope this post gets you started arm knitting your blanket for the long winter. I thoroughly enjoyed this project, and I was pleasantly surprised at how easy they are to make if you just watch the right videos. I think this post has all the information to you get you started.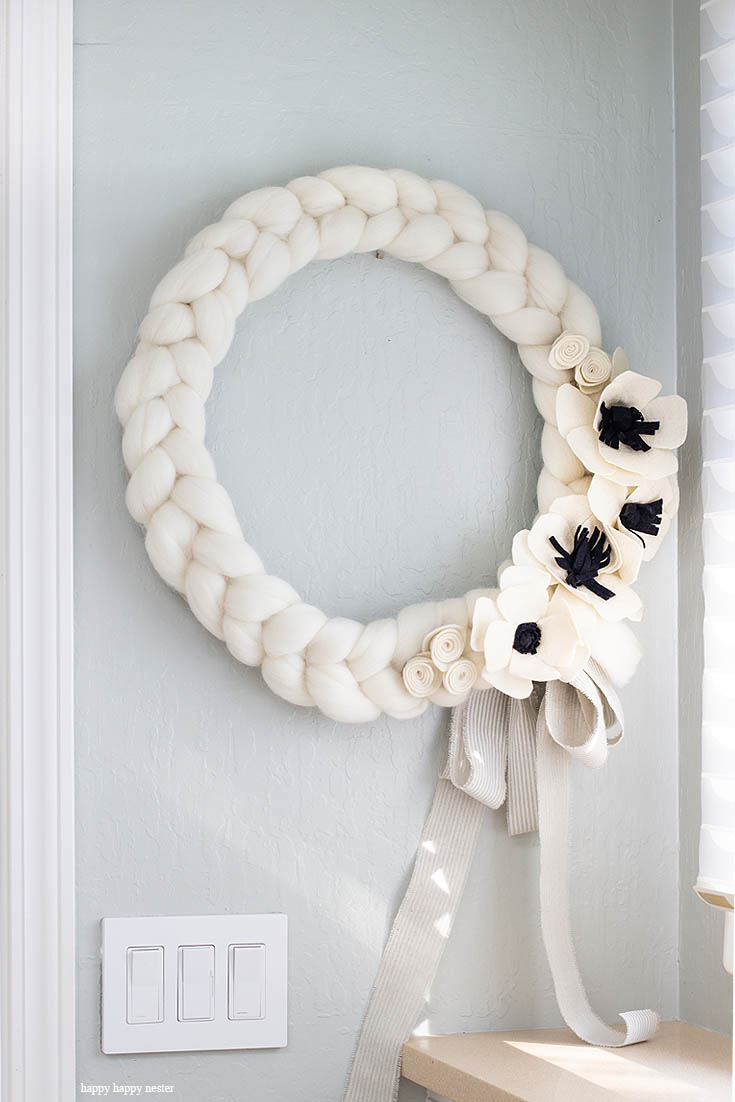 Also, if you want to try an easier arm knitting project then check out my quick and easy arm knitted wreath. It is so beautiful and I'm certain you'll love it hanging in your home.
So, Happy Arm Knitting!
Cheers,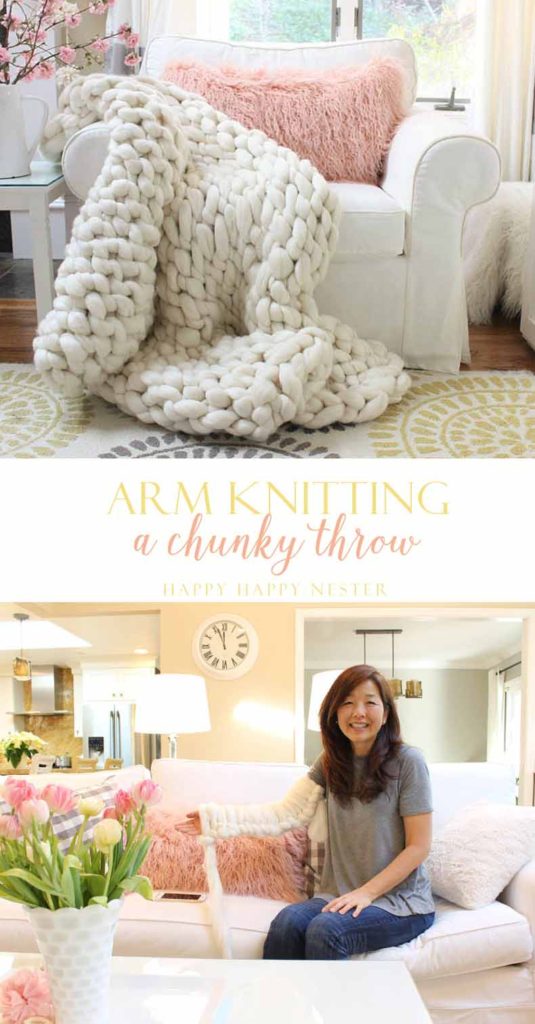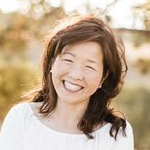 Latest posts by Janine Waite
(see all)