I love containers! Today, we will take a look at Fabric Storage Baskets and many more types of baskets.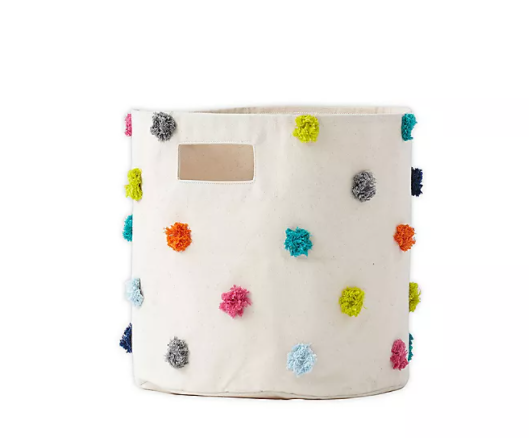 There are so many handmade baskets online, so we share some for this week's Boutique of the Week.
If you are new to the blog, then welcome! Every Wednesday we have this post, Boutique of the Week. This post highlights shops over on Etsy and other small boutiques. If you missed other posts, here are some that you might like:
Ok, back to this week's Boutique of the Week!
Containers are my obsession. My husband laughs at me since I love containers that go inside other containers!
Yes, I recently post how to make some cute containers out of tin cans. Also, my spice bottles are such an amazing aha moment for me. They make a huge difference.
But, I could go on forever about containers, but here is a list of my posts:
Fabric Baskets and More
*The following post contains affiliate links
This week, I'm posting about light organizing ideas with containers. So, I thought it might be nice to feature some baskets. There are some fabric storage baskets as well as the traditional straw, rattan, water hyacinth baskets.
I've broken the baskets into categories.
Fabric Baskets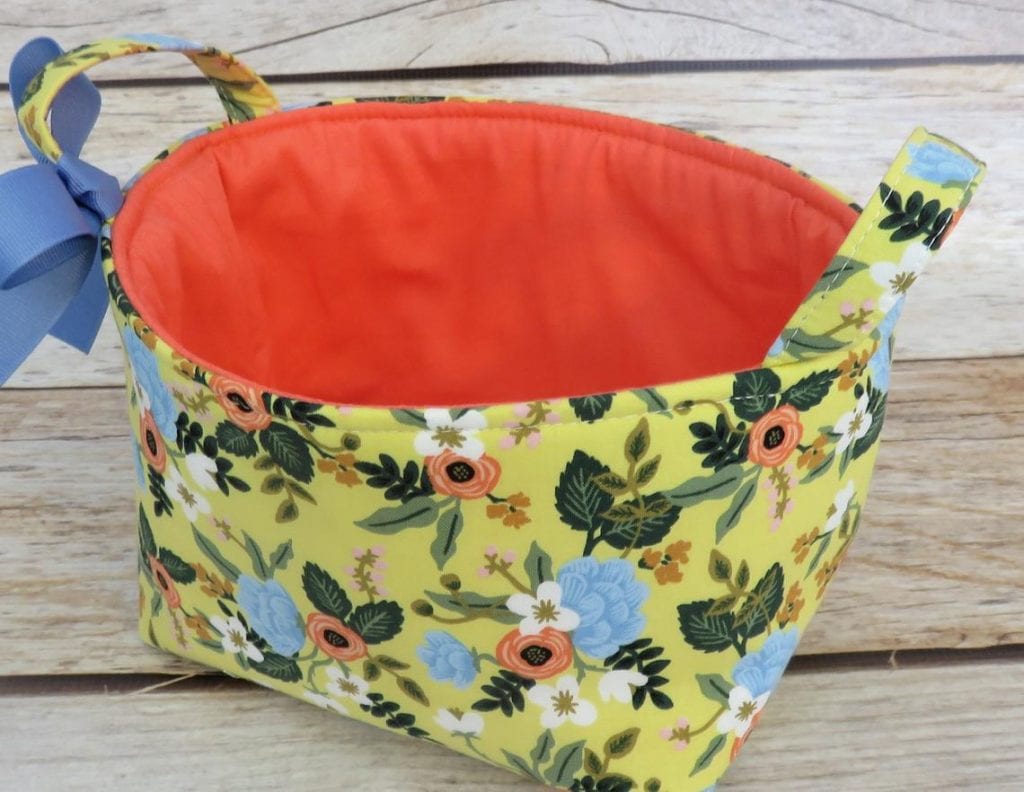 Cotton + Steel – Rifle Paper Co. – Primavera Birch Yellow Floral Flower Fabric for the outside. Peach Coral fabric for the lining. Interfaced to give it a nice shape and also has a layer of cotton batting to give it additional support and softness. Placement of fabric design may vary slightly with each individually made item.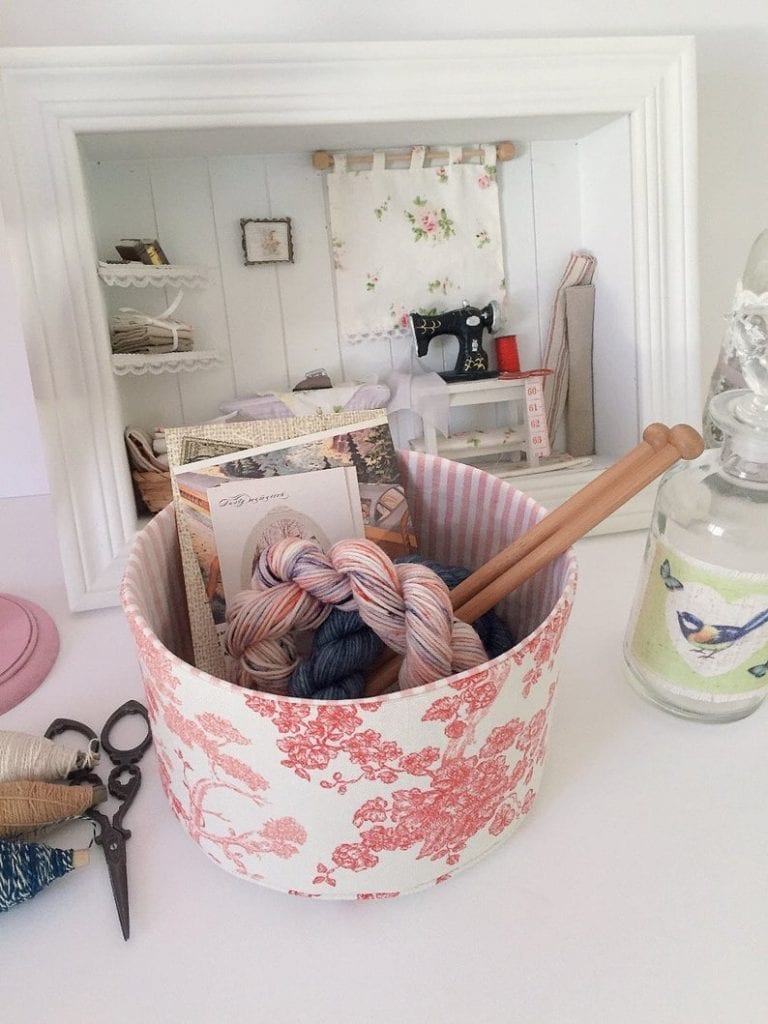 This beautiful fabric basket is made from high quality French toile linen cotton fabric and lined with pink stripes cotton fabric, I've also used fusible fleece between the outer fabric and lining to make the tub squishy yet sturdy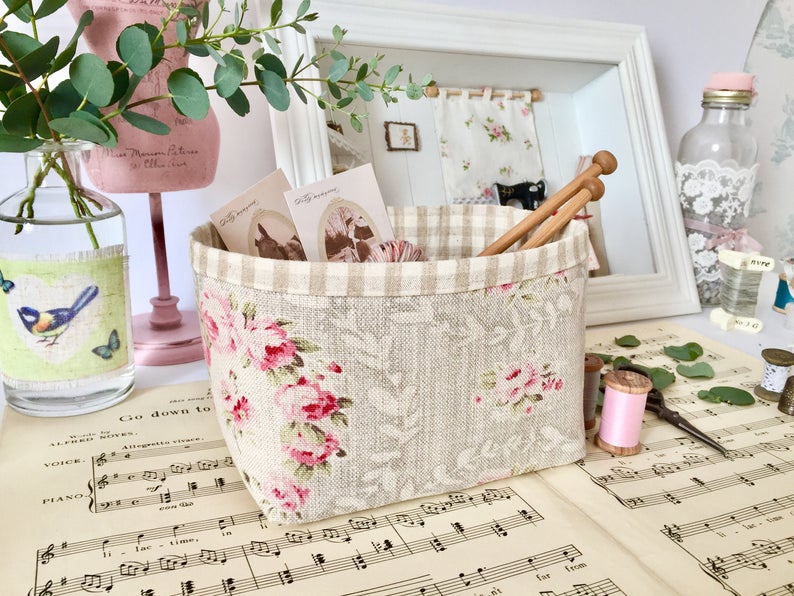 This gorgeous linen fabric basket is made from Peony & Sage heavy linen rose wreath fabric, lined with light beige &grey linen cotton fabric. It has fusible fleece between the outer fabric and lining to make the tub squishy yet sturdy.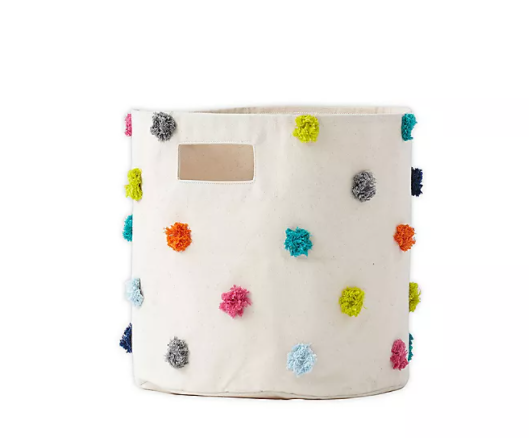 A fun option for keeping things tidy in your child's bedroom, nursery, or playroom, this Pom-Pom Storage Bin is crafted of heavyweight cotton canvas with convenient open handles and sprinkled with hand-sewn, multicolor pom-pom adornments.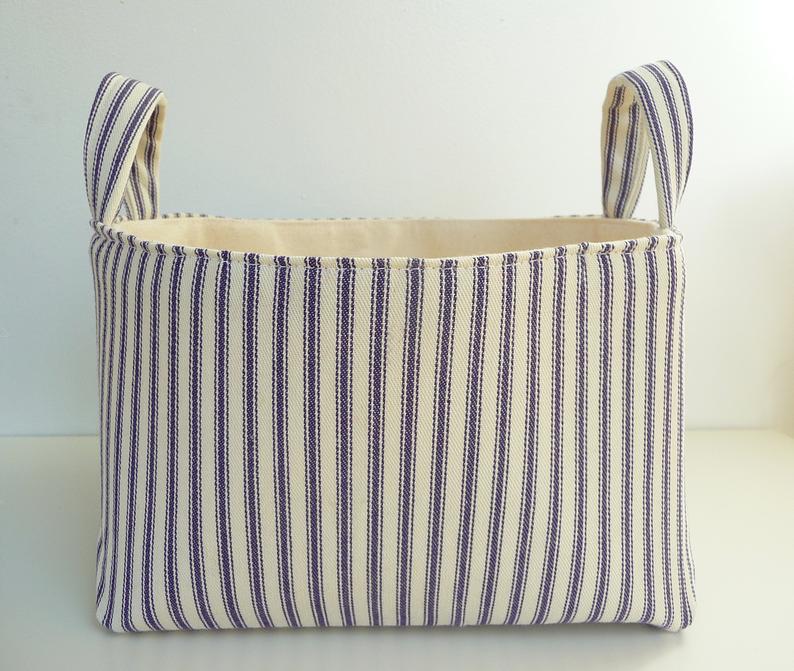 The basket organizer is hand made with Classic Ticking Stripe Blue and Natural 100% cotton fabric. Also available in brown ticking stripe.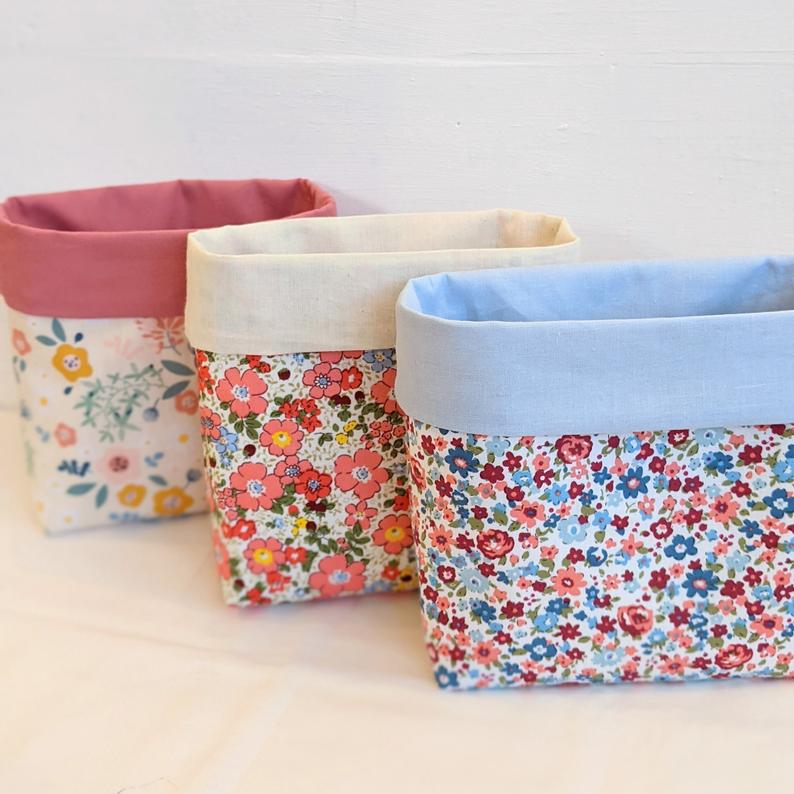 Handy storage baskets, made from soft 100% cotton, fully lined with hidden interfacing to make it stand and with a turnover cuff top.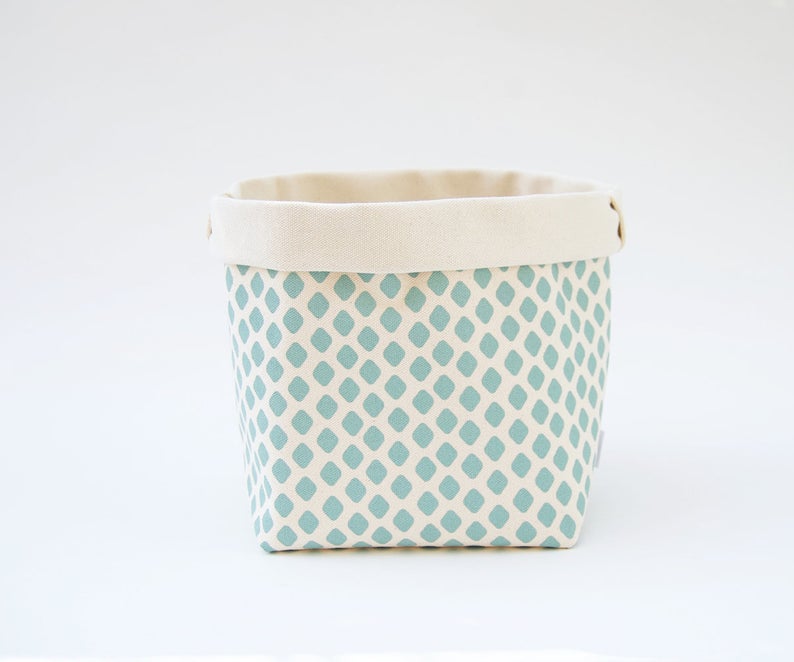 Natural-colored cotton canvas fabric bin featuring a screen-printed hand-cut pattern. Bins are made from a durable canvas and stand upright on their own.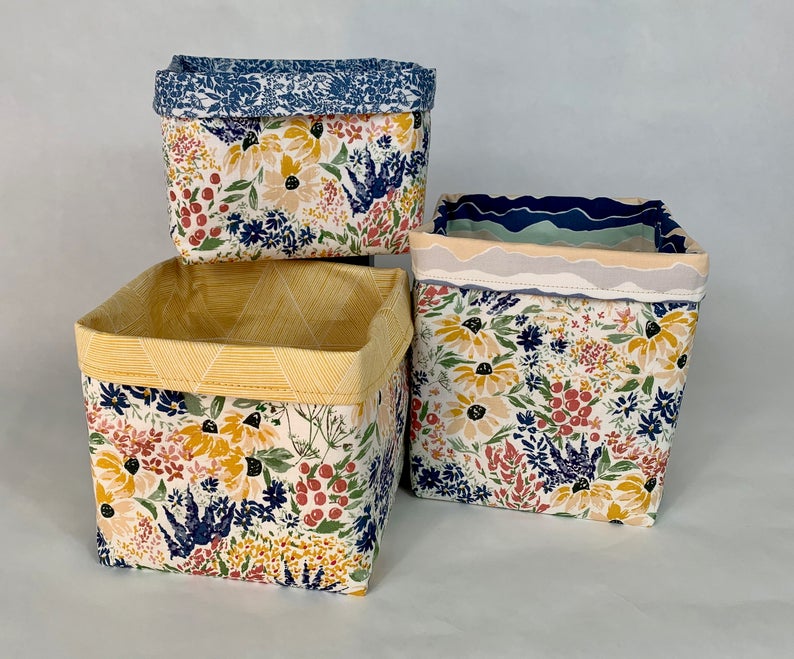 Charming fabric bins for storage or organizing! The coveted floral and stylish complimentary fabrics are all from the Riley Blake Designs ROCKY MOUNTAIN WILD line by Corinne Wells.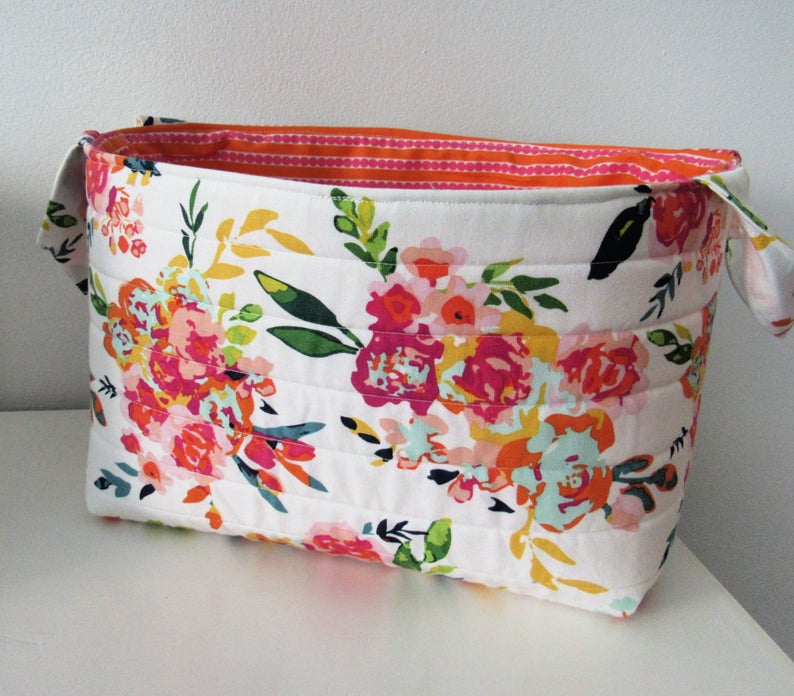 These are great for organizing your home and adding decor flair. In living room can be used for remotes, in the nursery is great for diapers and wipes, on foyer table to drop mail in, great in the sewing room for holding your pre-cuts. The choice is yours.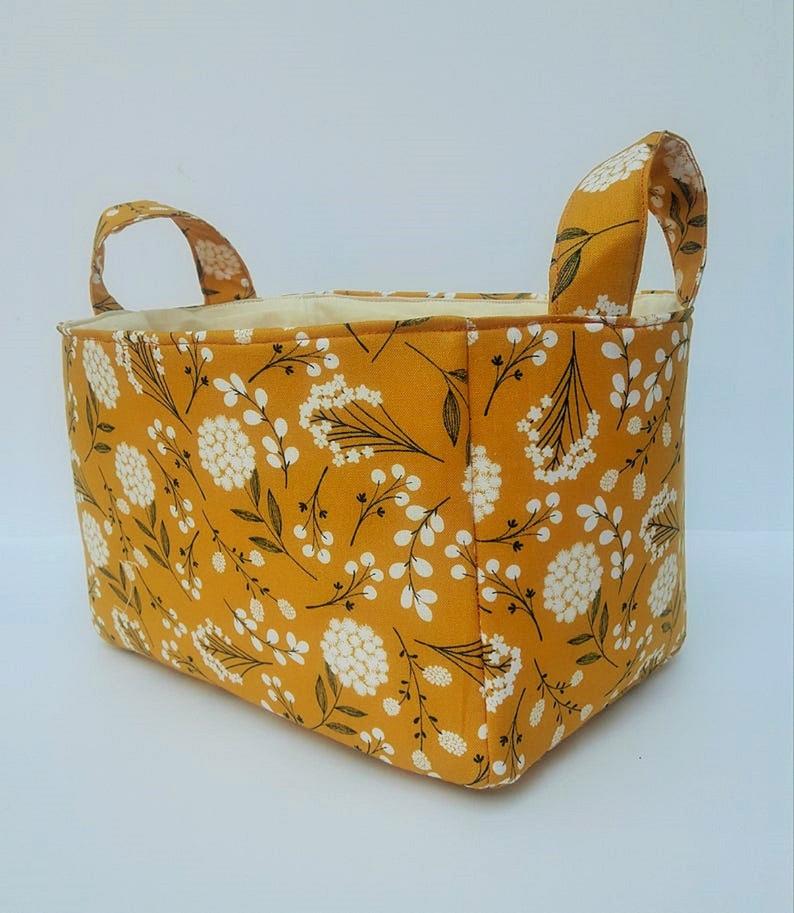 This fabric basket is cautiously constructed using cotton fabrics. Strong interfacing in between layers added to make it sturdy.
Personalization options are available.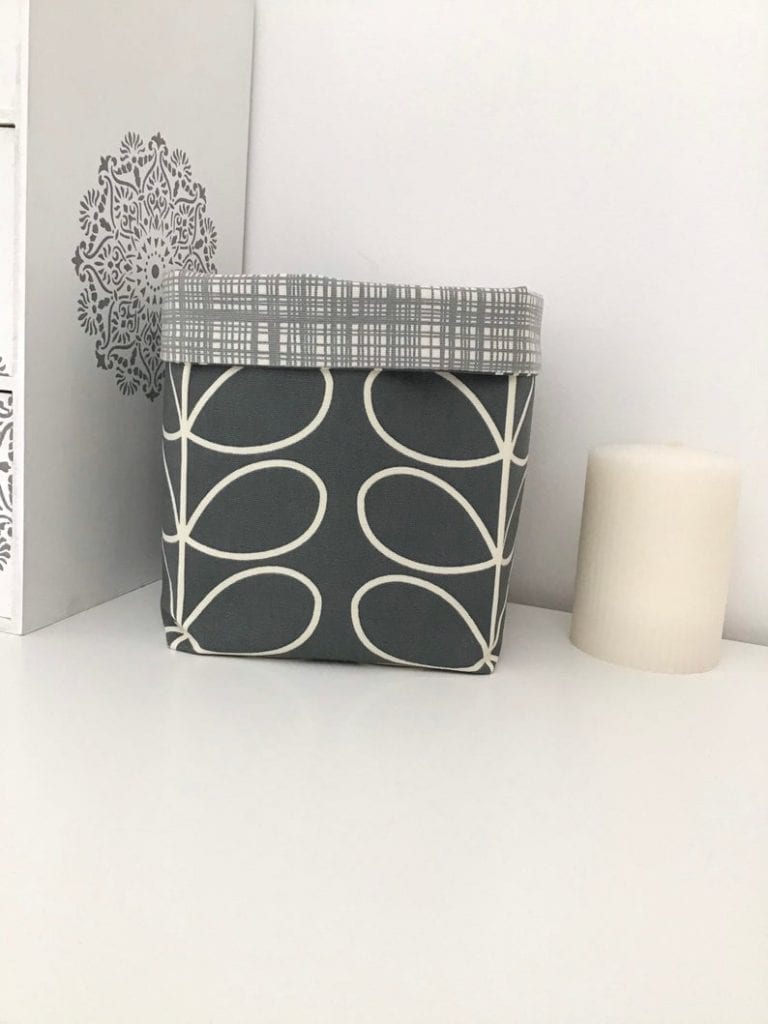 Lovely handmade Fabric Basket /organiser.
Handmade using Orla Kiely Grey Linear Stem fabric and lined with co ordinating Orla Kiely scribble fabric.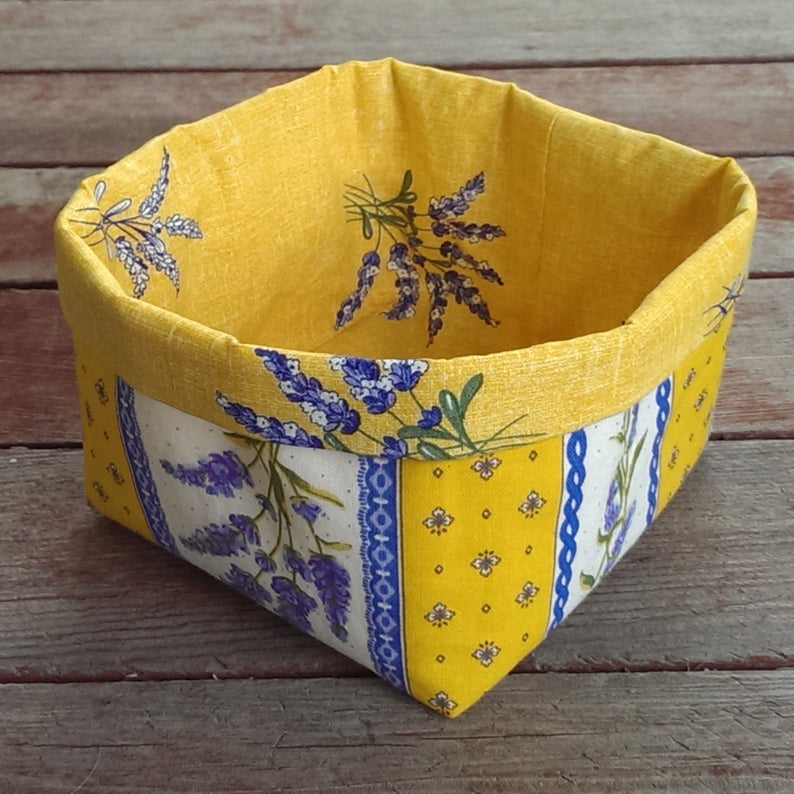 great for holding items like masks, eyeglasses, phone, earrings or for keeping drawer items organized. They can also be used in the bathroom to hold face cloths, makeup or even a roll of toilet paper.
Of course, you could always create your own gift set by filling this lovely lavender fabric basket with all things lavender!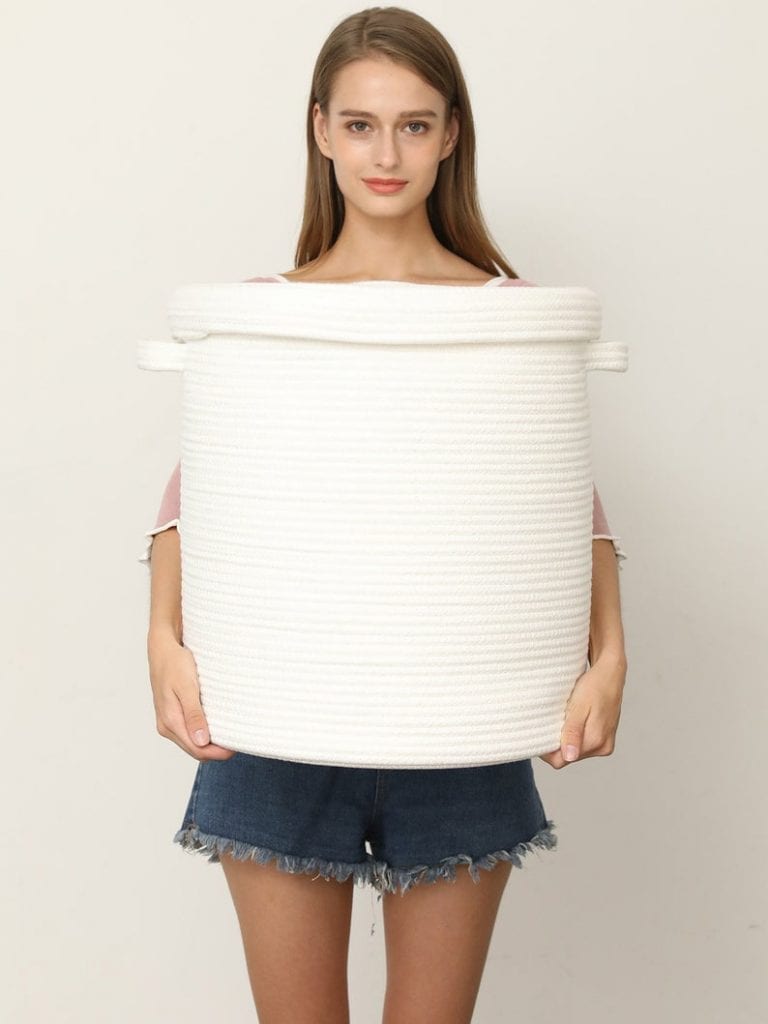 NATURAL MATERIAL HANDCRAFTED STORAGE BASKET: 100% cotton rope, certified material from institute that recognized by FDA, soft material without any chemicals, safe and healthy, environmental friendly, firm and sturdy. Full White tone at the Body and Lid.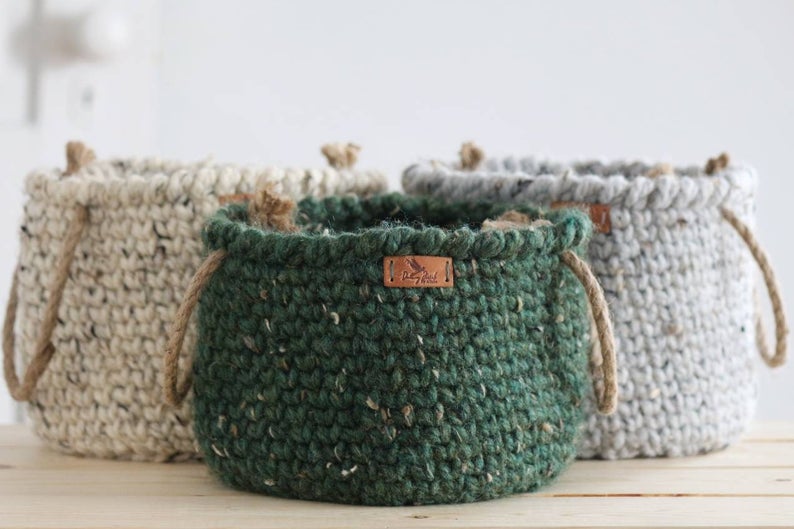 These baskets make a great addition to any space and are great for storage!
Basket has rope handles to give that rustic style to your home decor and is created with a soft wool blend yarn. Use for practical storage or as a gift/Easter basket!
Small handmade crocheted basket in a chunky cotton cord.
Perfect for organising your home. Great for organising your make up or just for somewhere to put your keys.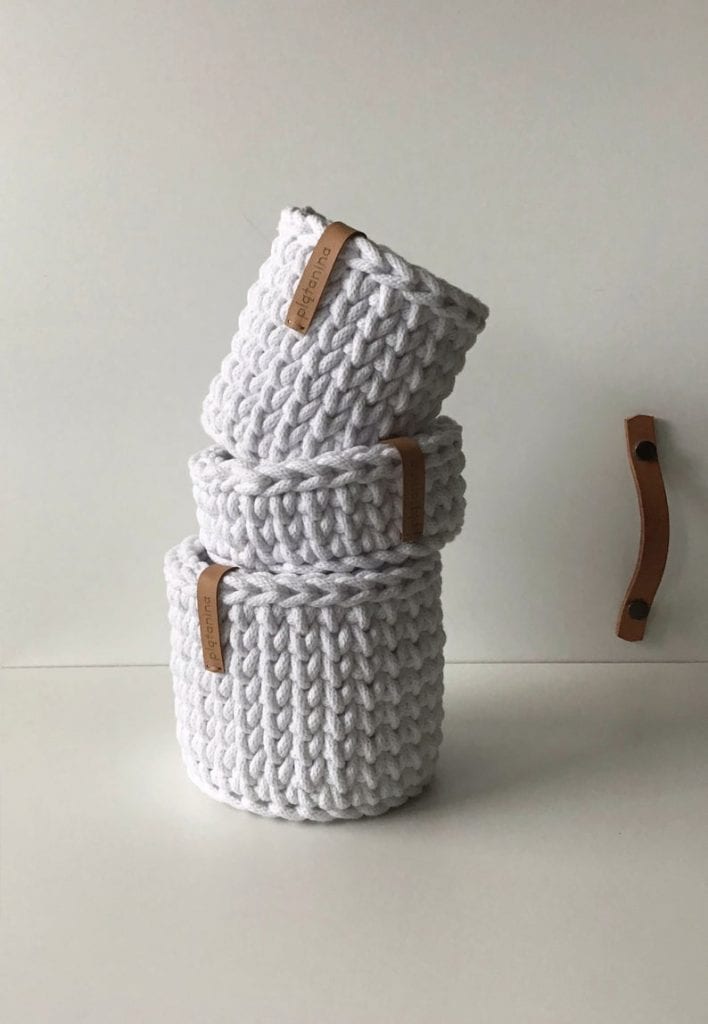 Cotton baskets. Perfect for interior decoration and practical for storing small items. Great idea for gift.
Baskets made of high quality cotton cord – 100% cotton. That is a recycled eco material. Elegant look, careful finish, this makes the product original.
Braided in the shape of a fruity pear this design gives you a lovely storage solution for the kids' room. Use it for bibs and bobs, bricks, or secrets – and create a fun little fruit basket in the kids' room as you combine it with the other baskets of the series.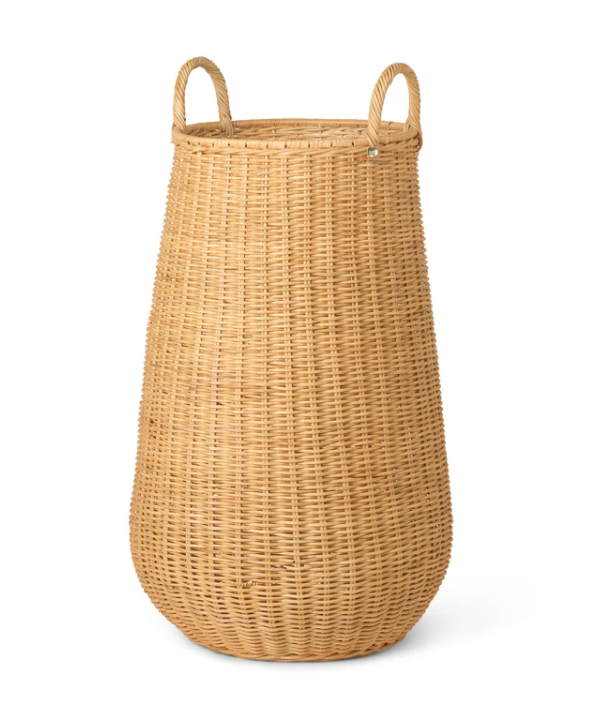 This extra tall laundry basket gives you ample space to store your washing. Made from natural, hand braided rattan, the versatile piece fits seamlessly into any bathroom or bedroom with its calm and natural expression.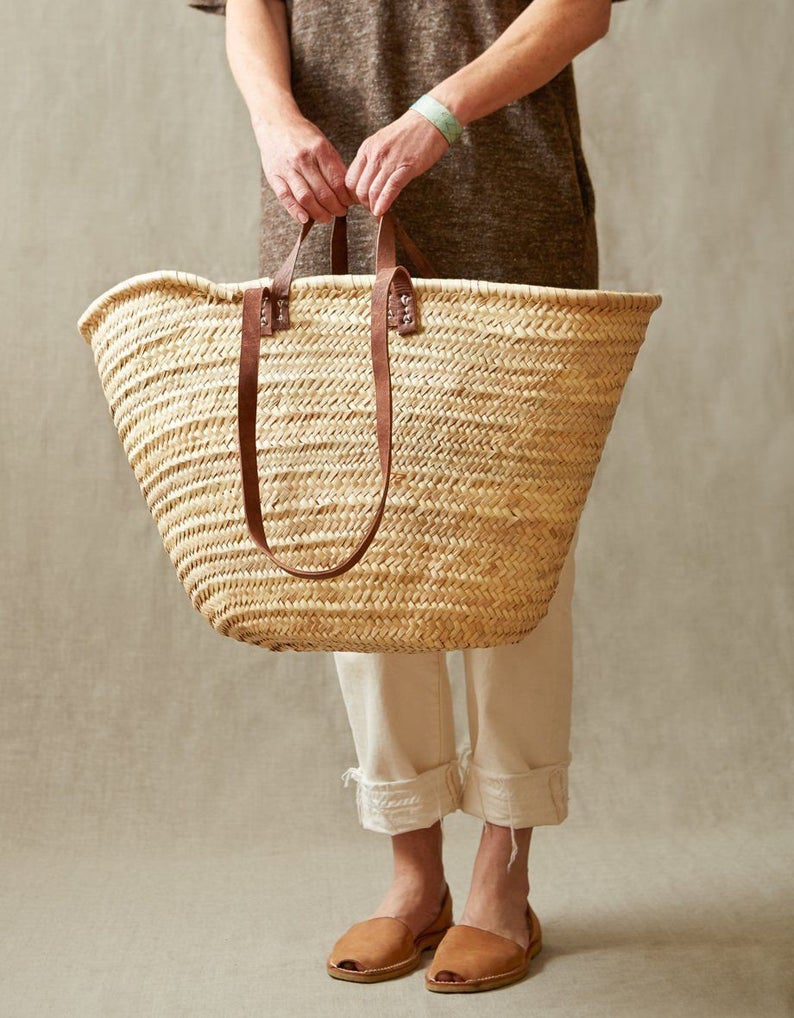 French creation basket in 100% natural palm leaves.
Large flat leather handles for carrying on the shoulder and small leather handles for carrying the hand.
Moroccan basket entirely handcrafted in our workshops.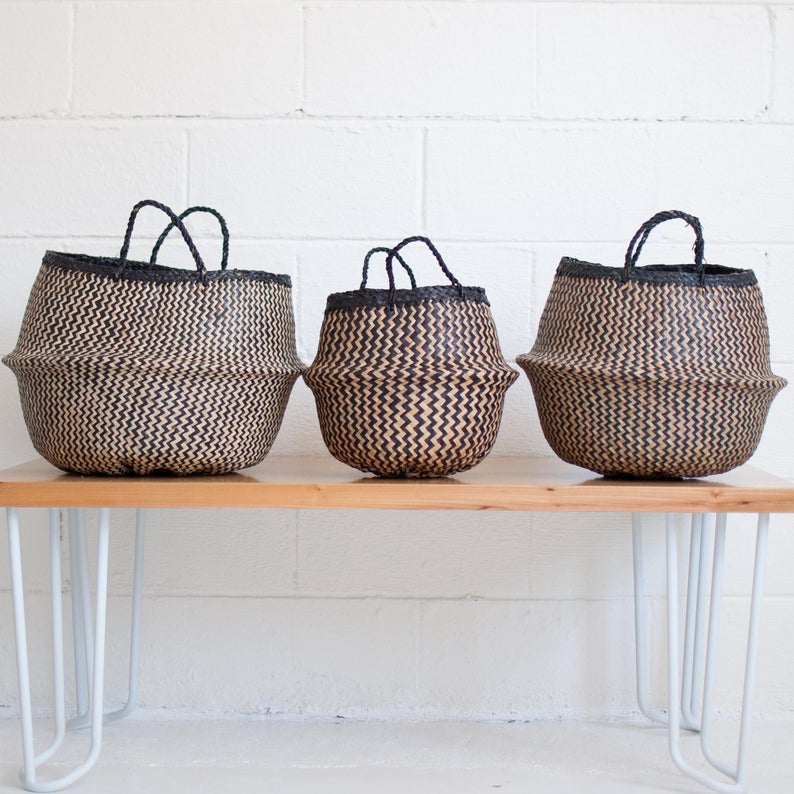 00% natural seagrass baskets, hand woven and hand dyed. They are flexible, foldable, yet incredibly sturdy for the variety of uses. These would make perfect gifts for the Holidays to home decorators, plant lovers, hosts, new homeowners, and the organizers!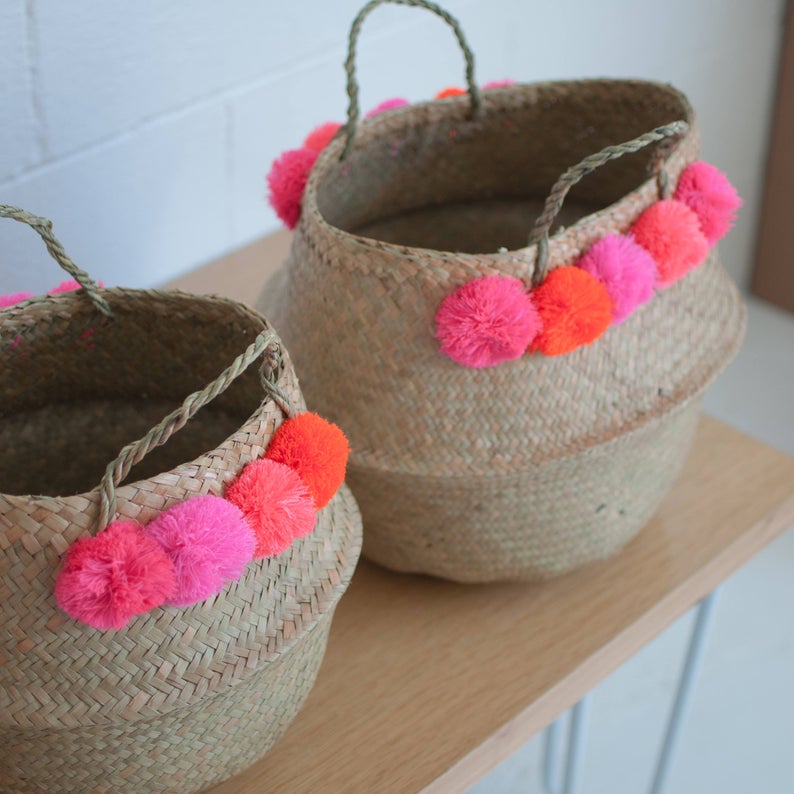 100% natural sea grass baskets. The fun and bright combination of pompoms are so sweet.
They are hand cut and securely attached by us.
This process alone takes 2-3 hours per basket.
This basket would fit many decor styles: bohemian, bright, or eclectic.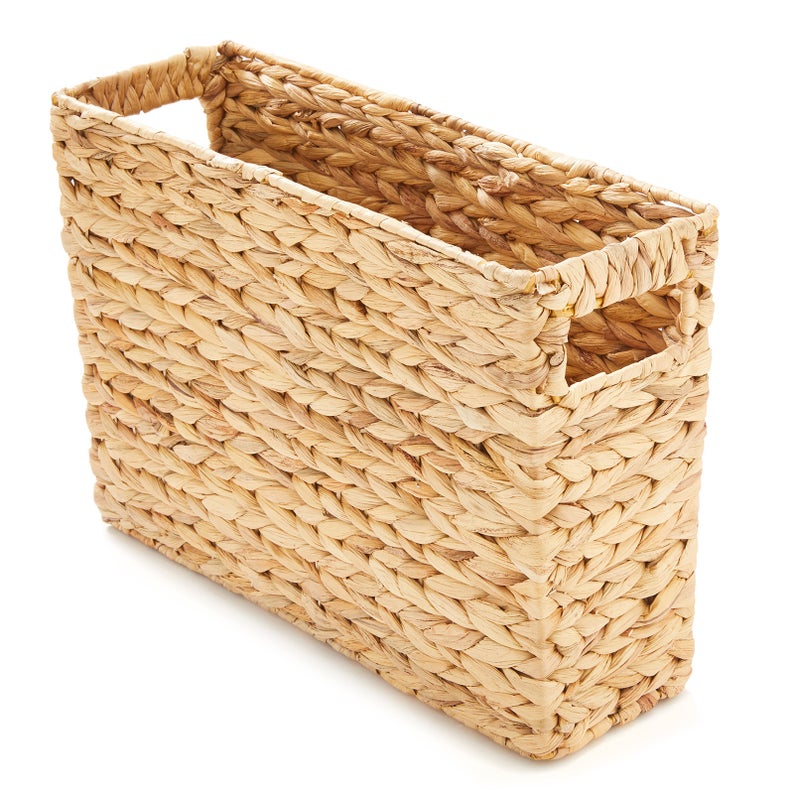 The magazine water hyacinth storage basket is both functional and decorative within your living space. This basket is handwoven, made of durable, natural water hyacinth material that is light in weight. Basket is multipurpose and endlessly useful, providing a contemporary look to your living space. The natural color will match with any room, allowing you to coordinate with your existing decor.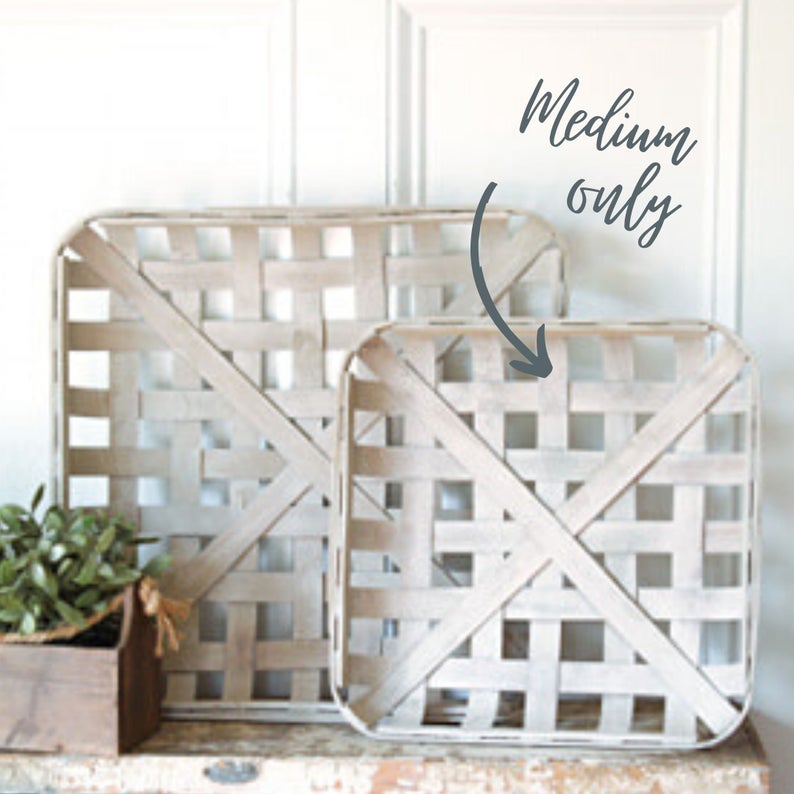 These rustic handmade wood reproduction Tobacco Baskets are a great addition to your farmhouse decor!
Beautifully constructed, our Water Hyacinth Bins offer an attractive option for storage of a variety of items around your home. Choose from several functional sizes of this popular woven basket. I love these and I just ordered three more of them! You can check out my pantry organizing post to see how I use them.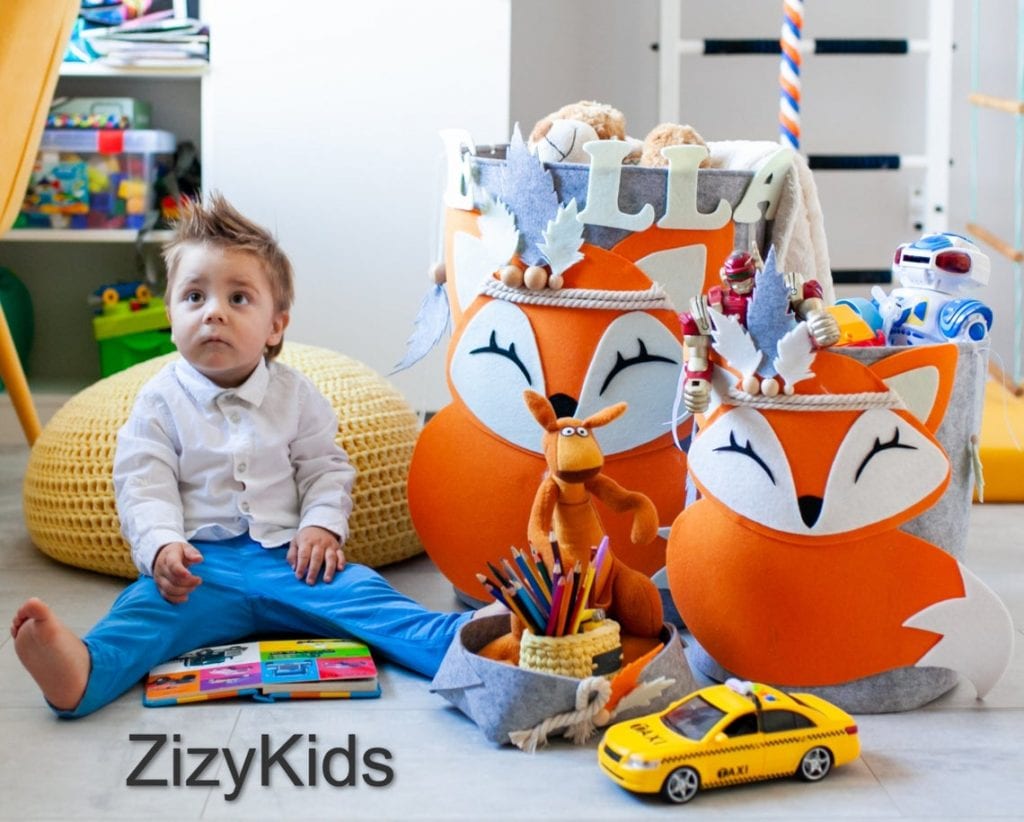 These are just the cutest storage baskets for kids. They just add so much charm to a playroom.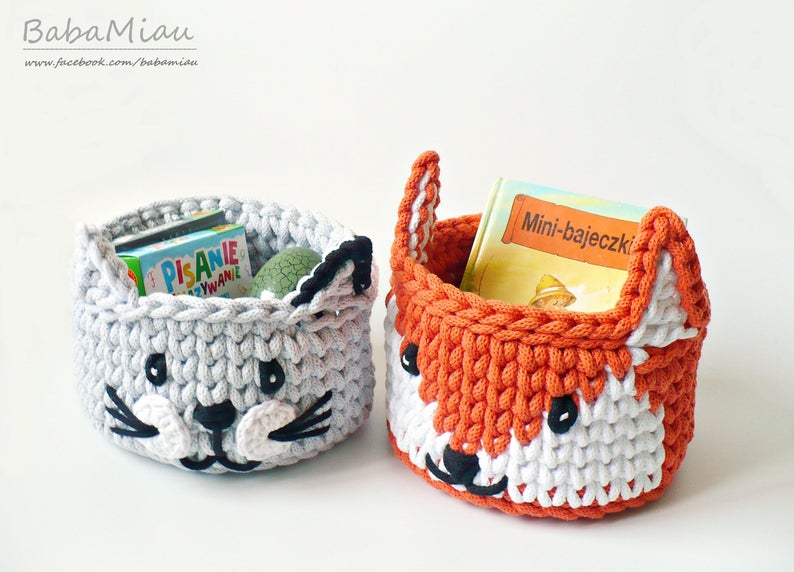 Baskets are great for storing toys, bricks, crayons and other children's accessories, and the shape of the pet's head is attractive to the baby.
They are made of a rigid stitch, making them stable and at the same time soft – safe for children. These baskets come in many animals, dog, kitten, owl, penguin, bee, teddy bear, panda, giraffe, sheep, fox, frog, bunny.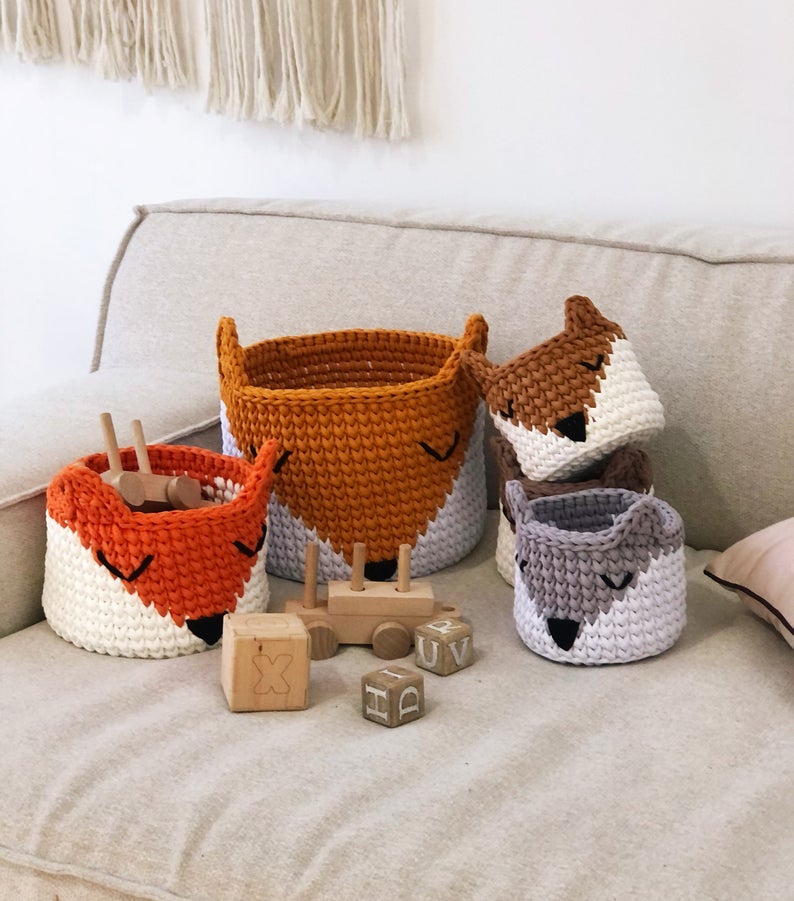 his lovely item is crocheted with knitting yarn made of 100% cotton, which doesn't cause allergy and can be safely used by kids. It has dense yet not coarse walls to hold the shape while staying agreeable to the touch. Children's rooms are full of bits and bobs, which would knock around everywhere until you find a convenient storage space for them. These hand-made basket will do the job perfectly while delivering a nice decorative effect and a unique feel inherent to any beautiful handicraft.
And if you are organizing this year, here is my friend's Leslie's pantry post.
Well, thanks for stopping by this week! Let's get our homes organized while we are still social distancing. I know my next projects will be our linen closet and fridge!
Happy Wednesday my dear friends!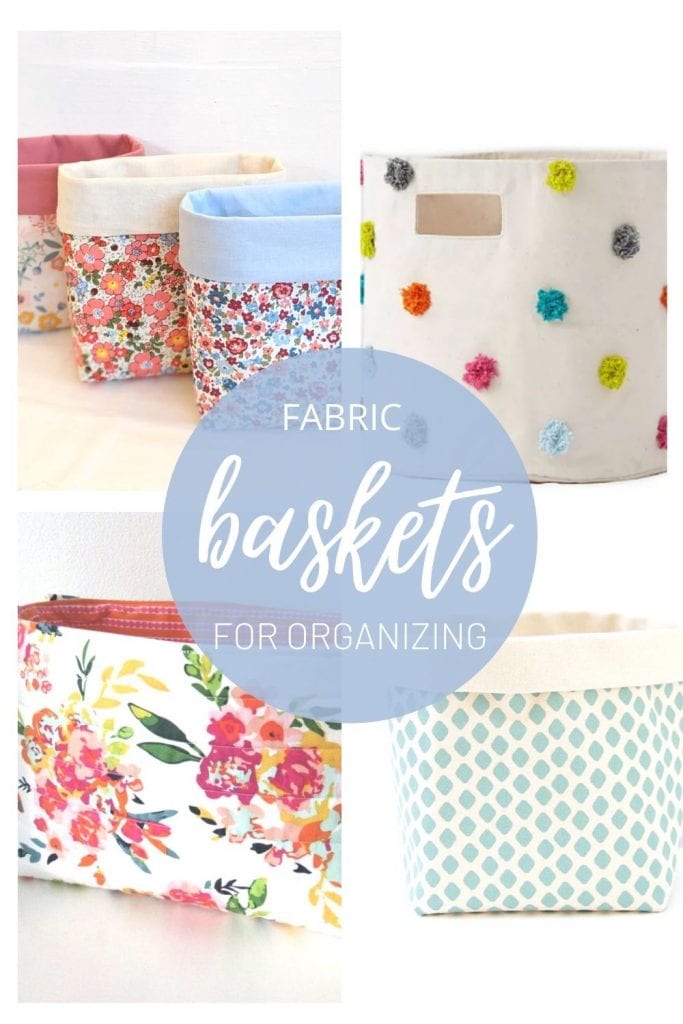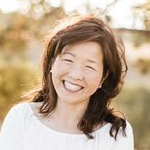 Latest posts by Janine Waite
(see all)