Today's Boutique of the Week is Easy Wall Decor Ideas with wall decals and temporary wallpaper. These stickers are the simplest way to decorate a wall instantly. They are easier to install than stencils or paint!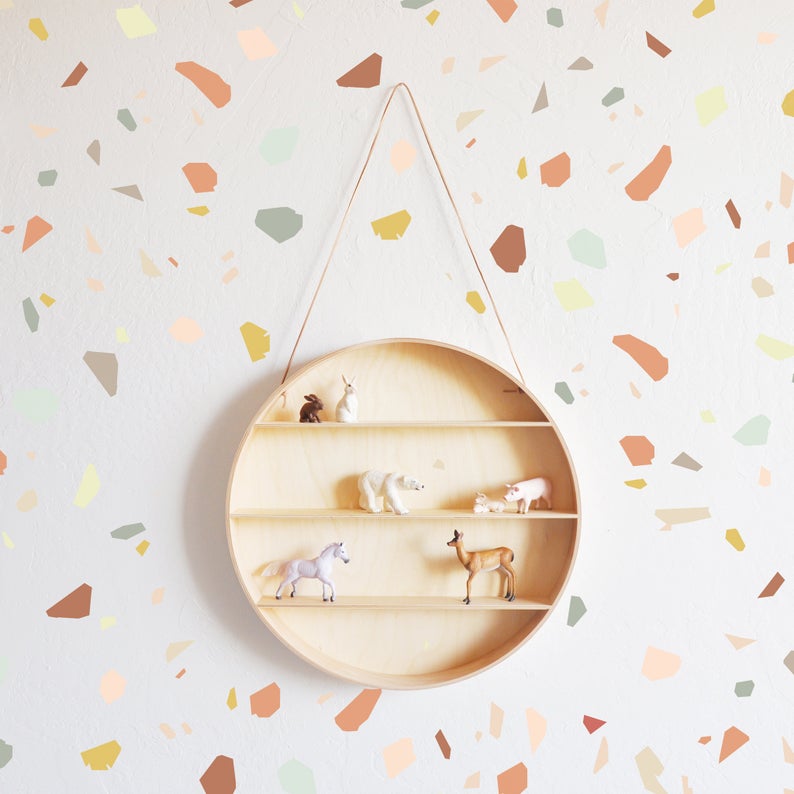 I have some decals in our family room, and I love how it quickly dressed up all our blank walls. These decals are the best temporary and permanent wall decor solution for any home.
*The following post contains affiliate links.
The Lovely Wall Shop
Today's Boutique of the Week is an Etsy shop, The Lovely Wall. Let's get to know Megan, the owner.
The Lovely Wall is run by my self, Megan Close. We launched in July of 2013 and have been focusing on producing unique, well made wall decals and wall paper. I design, print, cut and ship all decals/wall paper myself. It is quite the process, but well worth it to provide my customers with the best possible product and shopping experience. I am inspired by everything unique, pretty and down right quirky. I am trying to show that wall decals are not only for children's rooms. They can be modern and lovely for all areas of the home and office.
The Lovely wall has such a wide variety of wall decor ideas, from removable decals, temporary wallpaper and quotes, and sayings. There is a little of everything over in Megan's shop.
Wall Decor Ideas that are Easier to Install than Stencils or Paint
Transform your walls with these pretty designs! Just a little note about all these products. They come in a wide array of colors, so choose the best one to fit your home decor.
Decals for Walls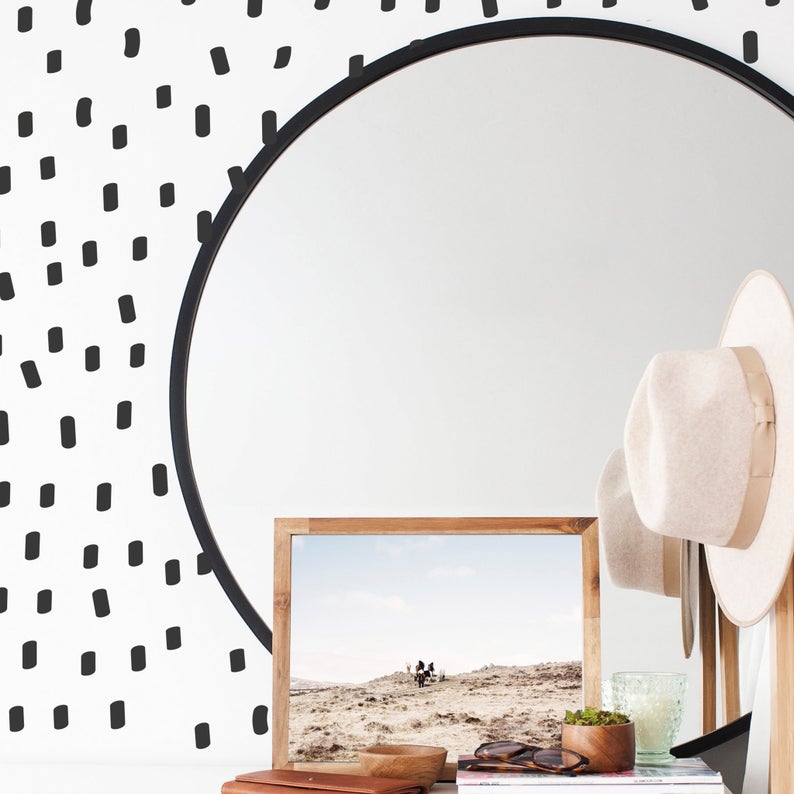 Sometimes bold statements are a perfect touch to any space. These Tape Pieces decals are no exception. Simply peel and stick in any layout you wish to make a uniquely you space that all will envy!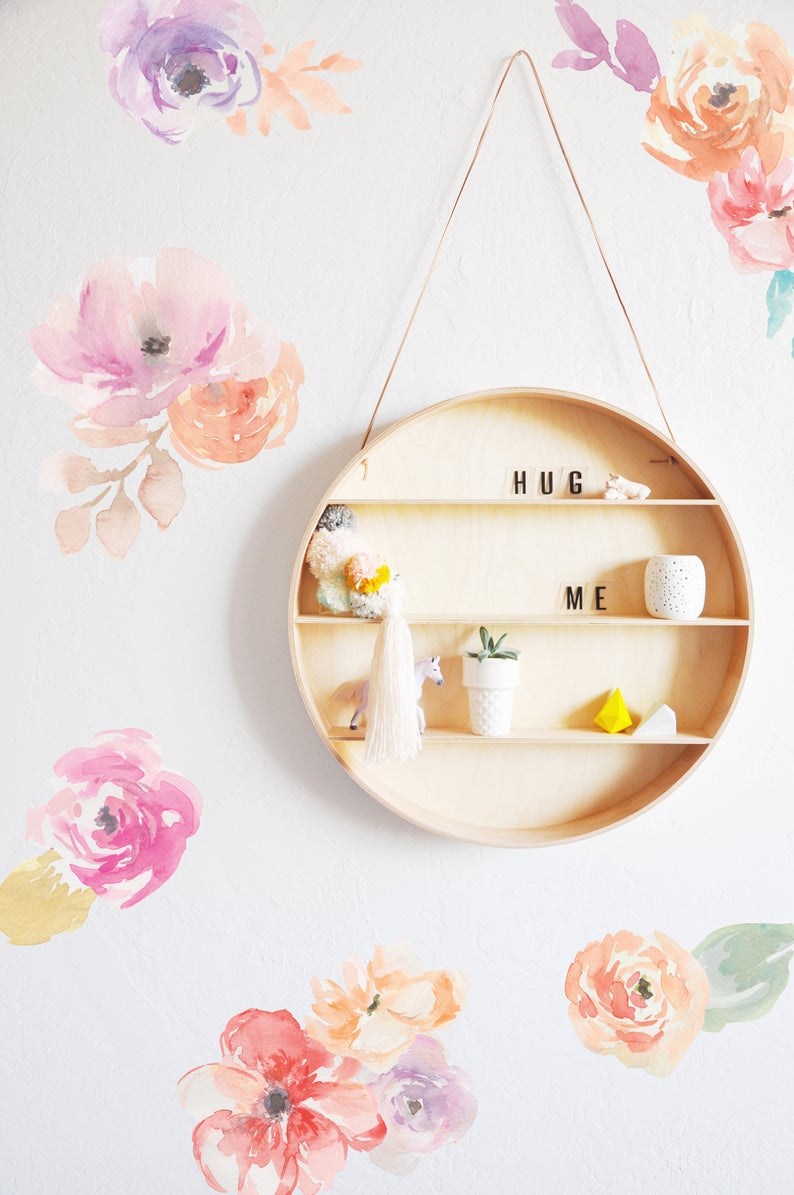 If you ever wanted a magical garden on your walls, look no further. These bright and thoughtfully painted flowers will make any wall shine. all decor ideas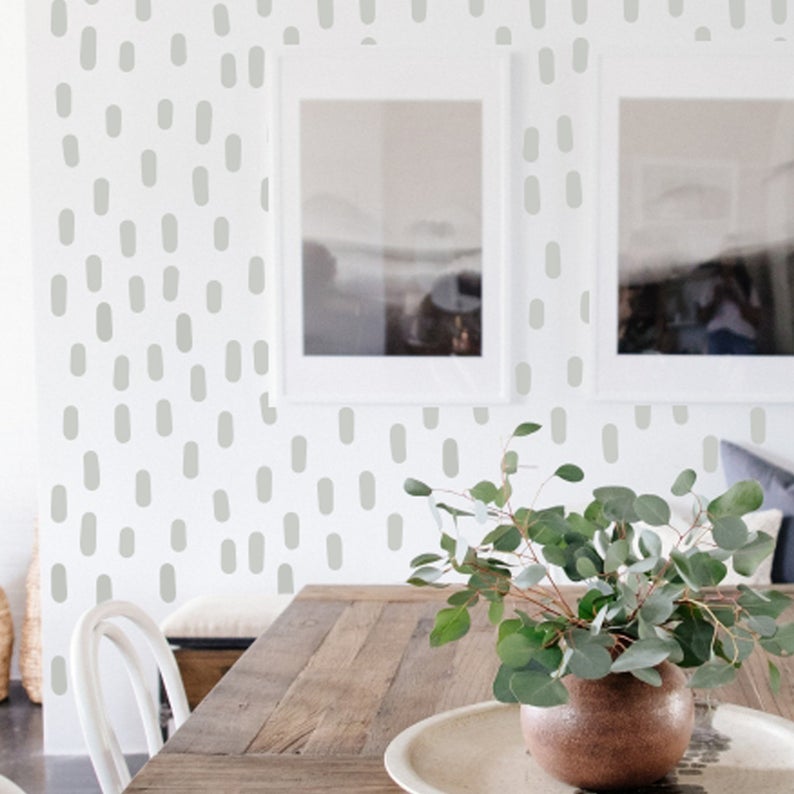 Add some geometric interest to your walls with these fun hand carved ovals!
Seventy-five individual wall decals are ranging in size from 3″ – 5″ in height. These decals allow you to make your unique layout to enhance your space.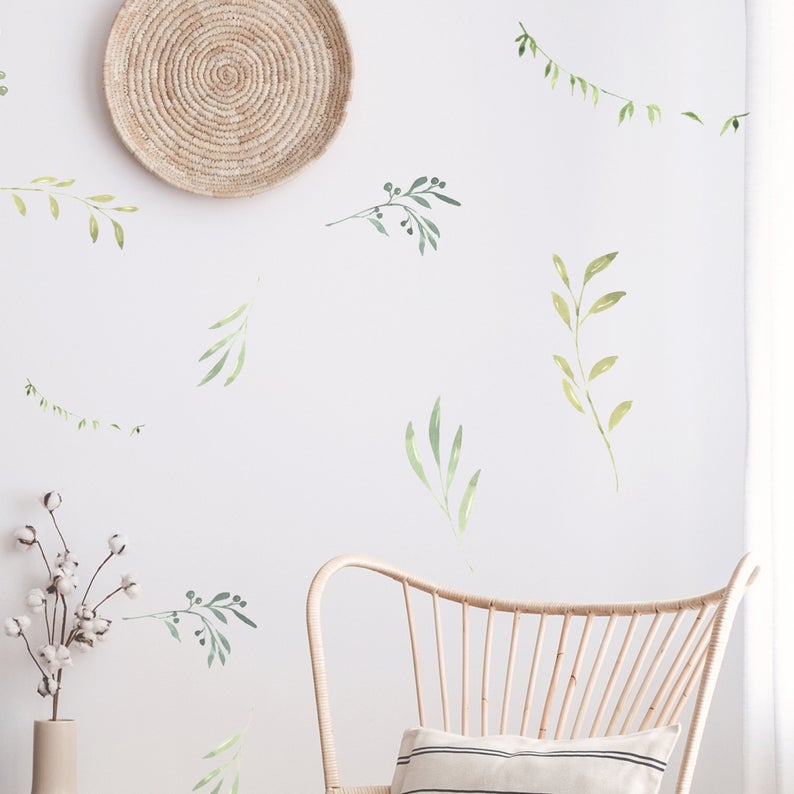 Water Color Sweet Branches and Leaves Decals
Lovely, hand-painted leaves and branches that will bring the magic of the outdoors inside.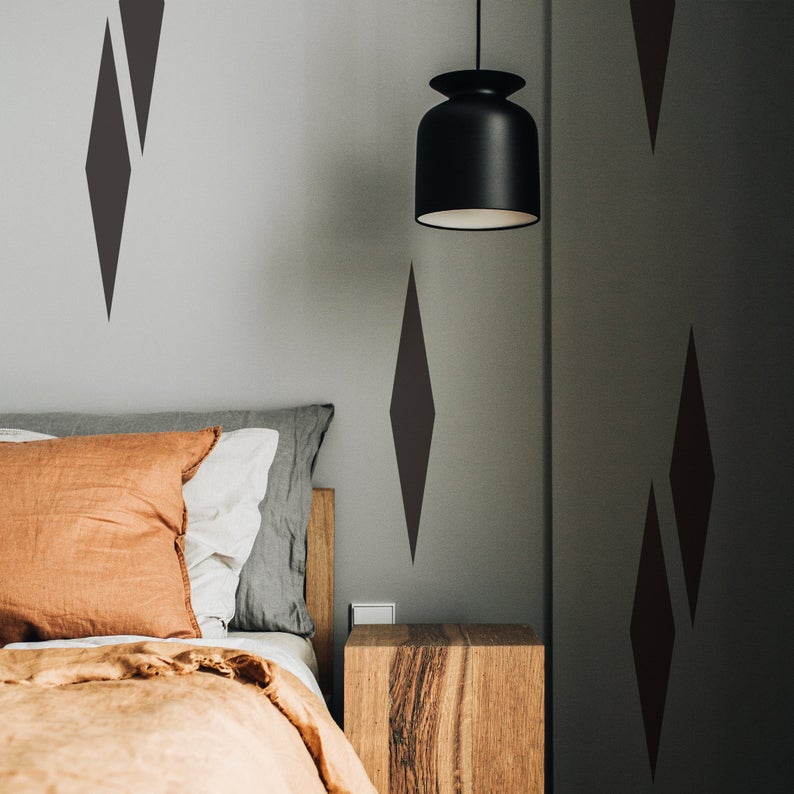 Simple shapes can sometimes make the most significant impact. These extra-long diamond decals will make any wall pop.
Art Decals for Children's Room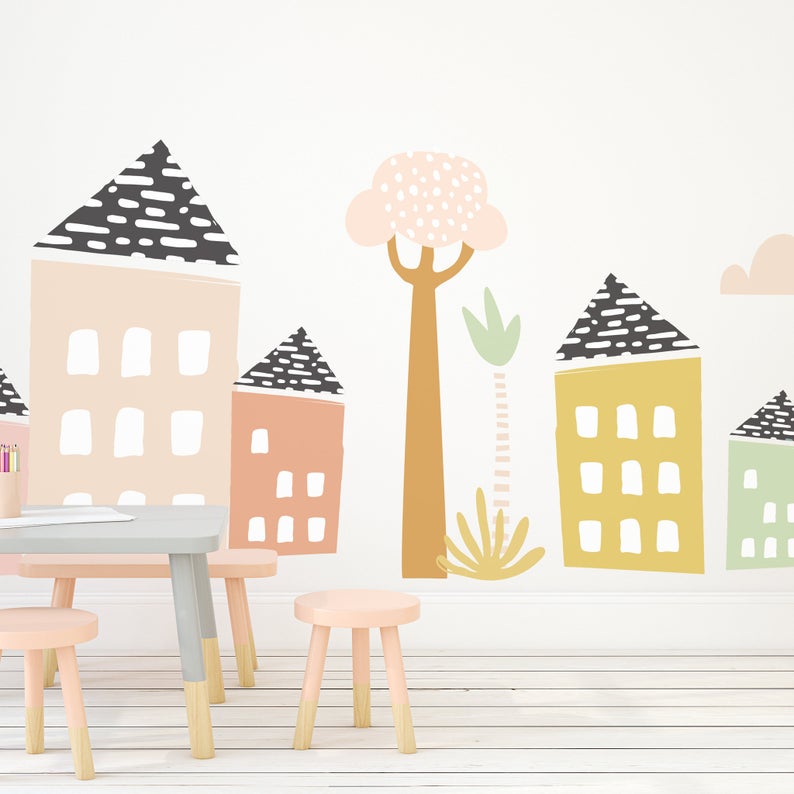 The entire design measures 120″w x 50″h if laid out as pictured. It includes 5 houses, 7 trees/plants, and 2 clouds. Simple Peel and stick design to transform walls in a matter of minutes. I love these great wall decor ideas from The Lovely Wall shop.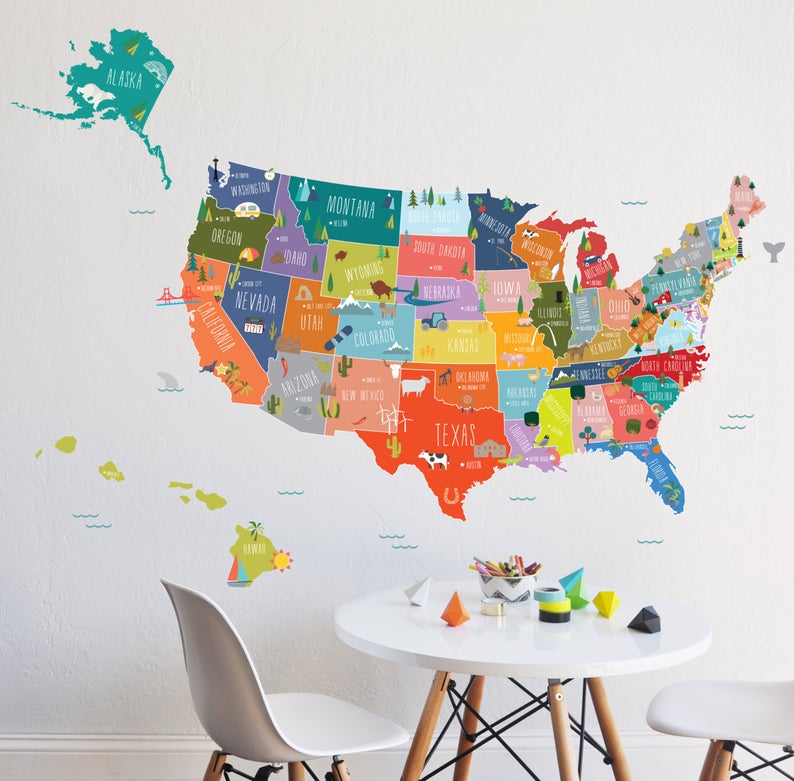 A fun and informative way to help the kiddos become familiar with the map of the USA. It now includes the capitols of each state! I so need this fun map!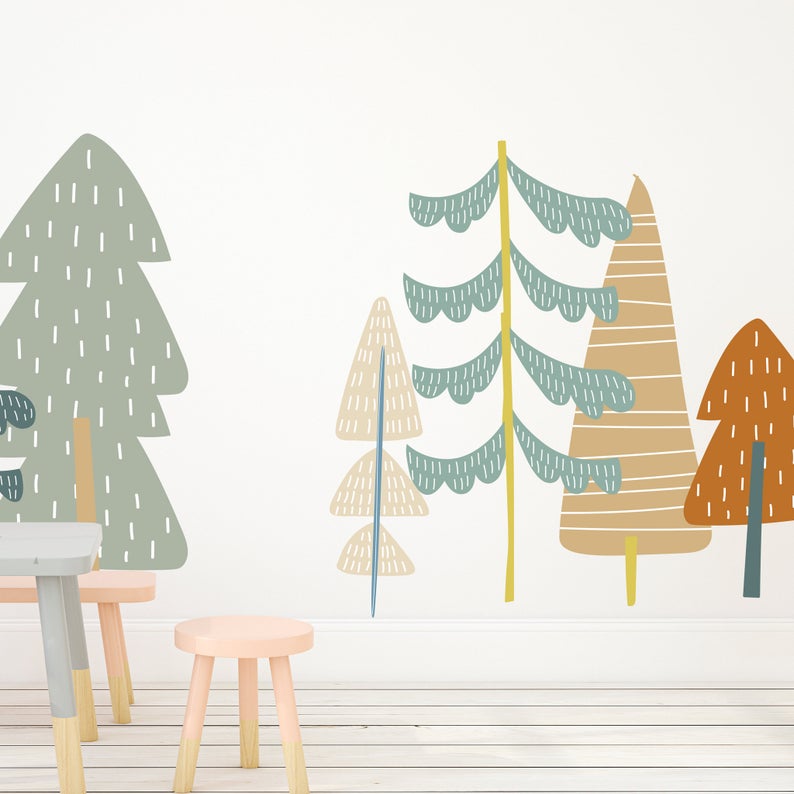 I love this design. It transforms a wall into the cutest kid's playroom!
Removable Wallpaper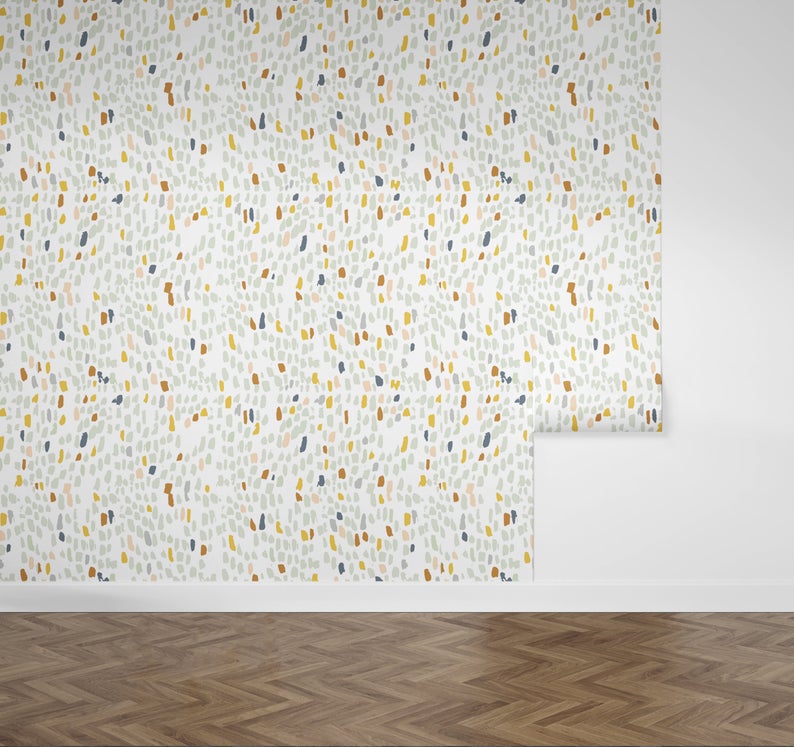 Spruce up any dull wall with removable wallpaper. The removable wallpaper comes in individual 24″h x 48″ tiles. The ease of removal is much more convenient than traditional wallpaper. The Lovely Wall has so many more wall decor ideas when it comes to temporary wallpaper. So make sure to head on over there.
Wall Quotes Stickers
They have quite a few cute quotes, and I'm only featuring this one. So make sure to check out their shop.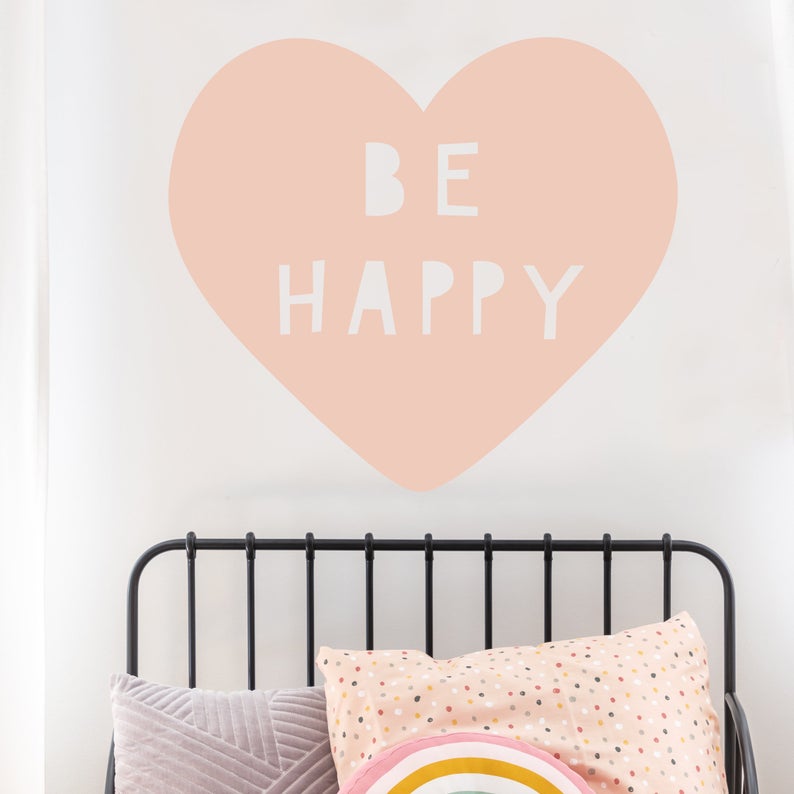 This heart comes in so many colors that choosing one is a bit difficult. It is such an adorable piece of art to add to a child's room!
Our Family Room Starburst Decor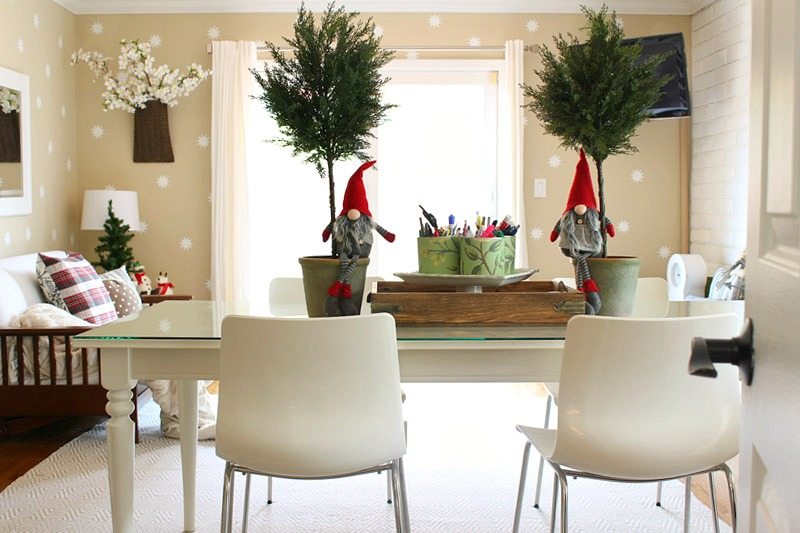 So a couple of years ago, I decorated our family room. Sorry about the Christmas photo, but I guess I don't take many pictures of this room. I love how cheery and fun the decals are on my beige walls. By the way, if you need more wall decor ideas, my good friend Jodie from The Design Twins has a great post about removable wallpaper.
Other Boutique of the Week Posts:
Well, I hope you like this post on wall decor ideas as much as I loved finding this beautiful shop. Until next week, have a great day!
Cheers,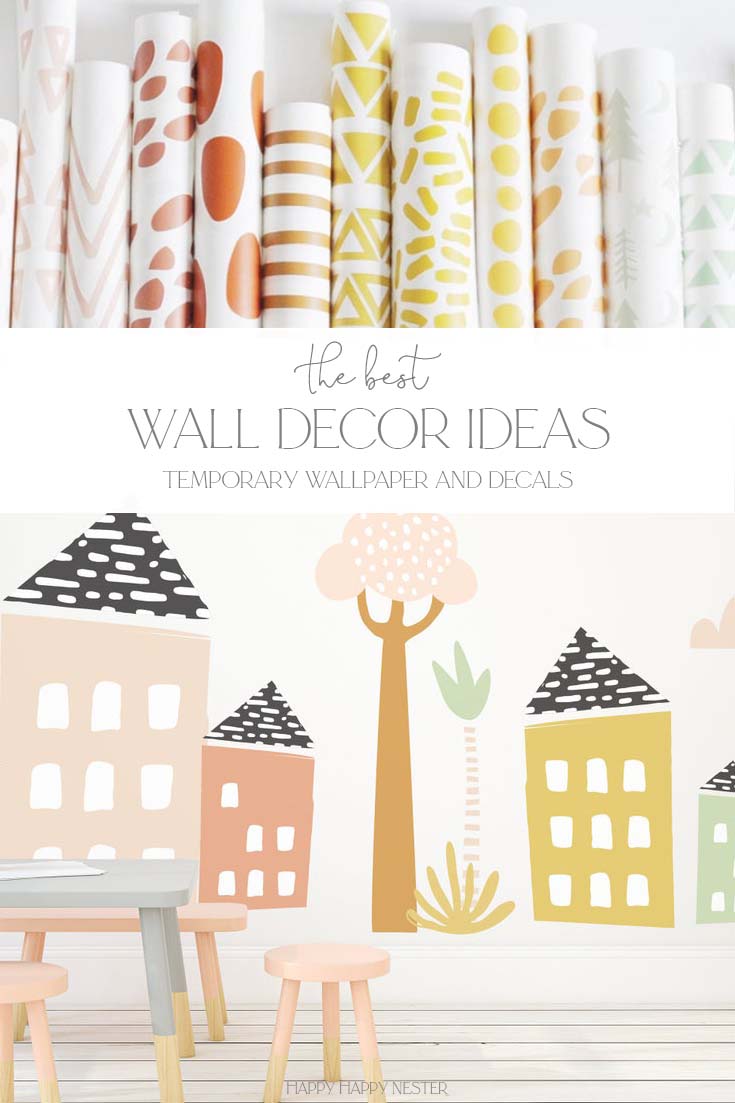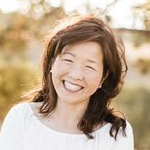 Latest posts by Janine Waite
(see all)