Since most summer vacations are put on hold this year, let's take a virtual getaway via these Stunning Photos of Paris France. If you have ever traveled to France, you will agree that Paris is a beautiful city.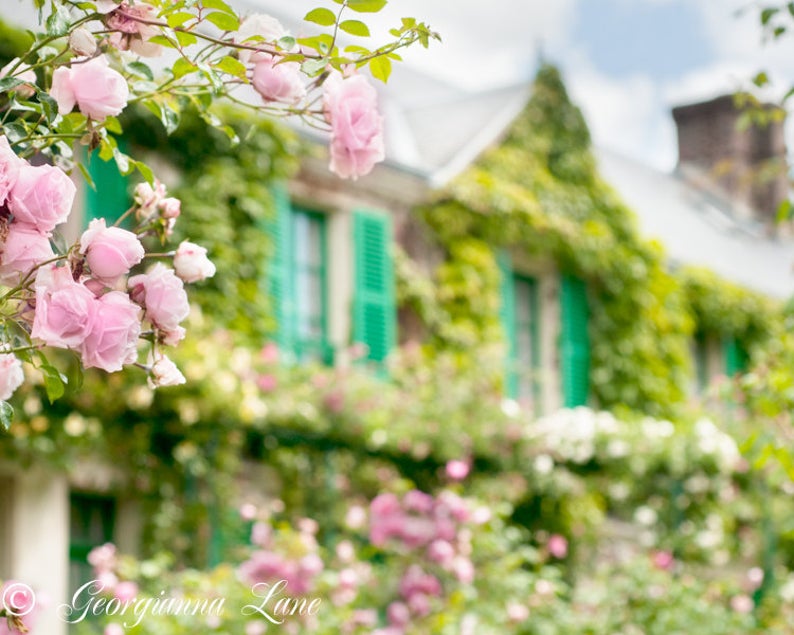 I thought it would be fun to showcase these fantastic Paris photos that you can buy for your home. I love that when I look at them, I'm on a mini-vacation in my mind.
And I know that we all need a break from all the world's stress during these difficult times.
*The following post contains affiliate links
So today's feature for the Boutique of the Week is an Etsy shop called, Georgianna Lane. Here are a few things that the owner Georgianna says about herself and her business.
Currently, I divide my time between Paris and a beautiful wooded property in north Seattle, Washington that I share with my husband, fellow photographer David Phillips.

I am a bestselling author and professional photographer with five books published and two more on the way. My work has been published internationally worldwide for over 12 years.

I love light, color, architectural symmetry and the peaceful romance of gardens. I strive to imbue each image with serene and aesthetically-pleasing ambiance, with the intention that they bring beauty and positive energy into the environments where they are displayed and to the people who view them.

And, although much of my work has a dreamy quality, I take the practical side of production and quality control of my fine art prints very seriously.
For more about Georgianna, you can visit her website.

So, let's take a tour of some of her stunning photos of Paris, France. And if you have visited Paris, you may recognize some of these lovely areas of the city.
By the way, this is just a small sampling of the many photos that Georgianna carries over in her shop.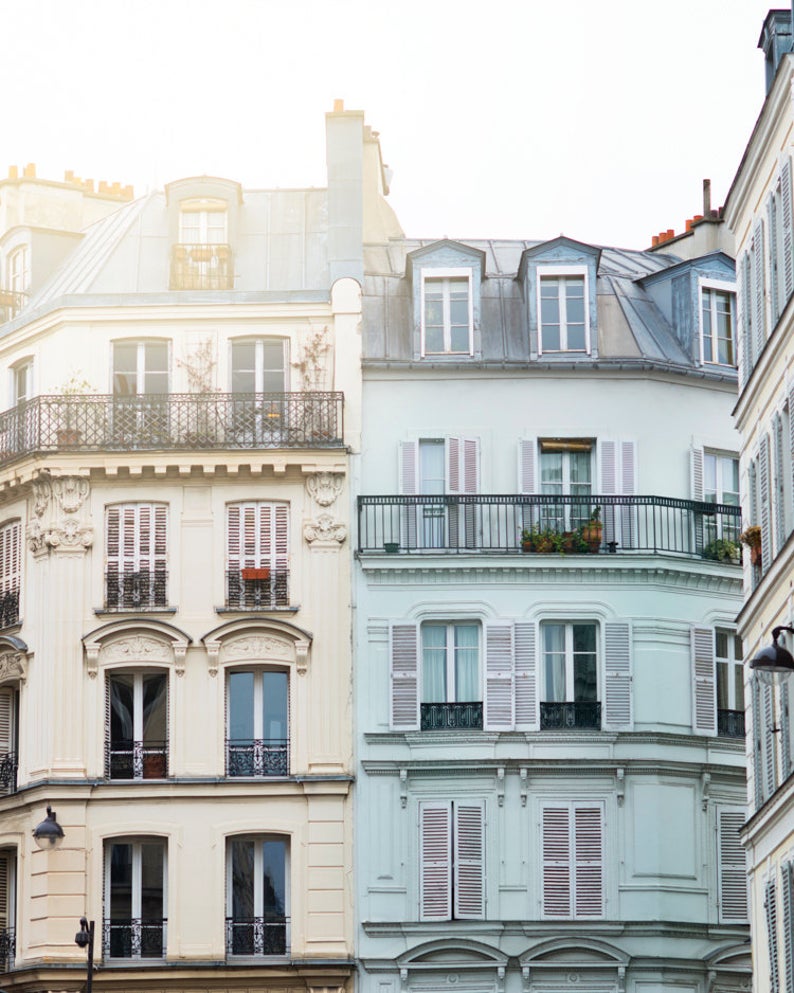 Morning Light, Paris Architecture
I started my Instagram account on our trip to Paris a couple of years ago. I posted photos for my brother so that he could follow along on our French adventures. This photo is in a Montemarte neighborhood. We rented a small studio apartment in this area and the decor was exquisite with royal purples and whites. Ah, to be back there right now sounds so dreamy.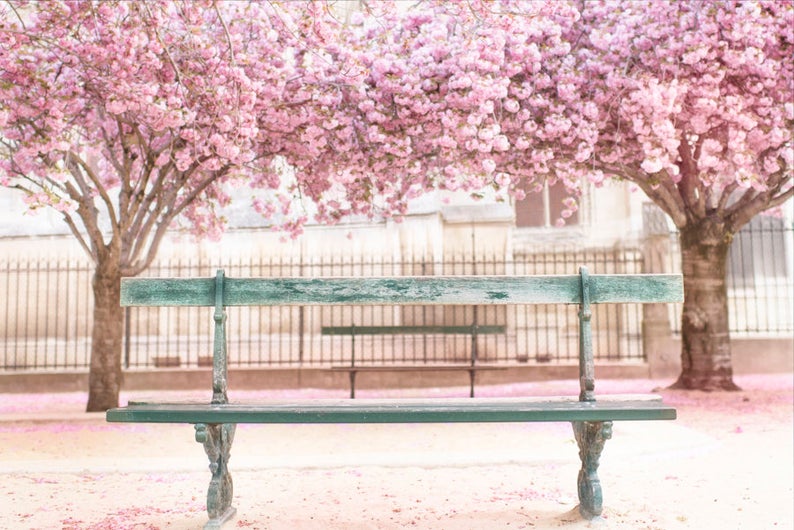 I'm so in love with these photos of Paris, France. I'm also so wanting to see all these sites in person. Well, photos will have to do right now since we all need to stay safe.
The colors of buildings, doors, shutters are so dynamic in this part of the world. I love this pastel pink set against the cream-colored buildings.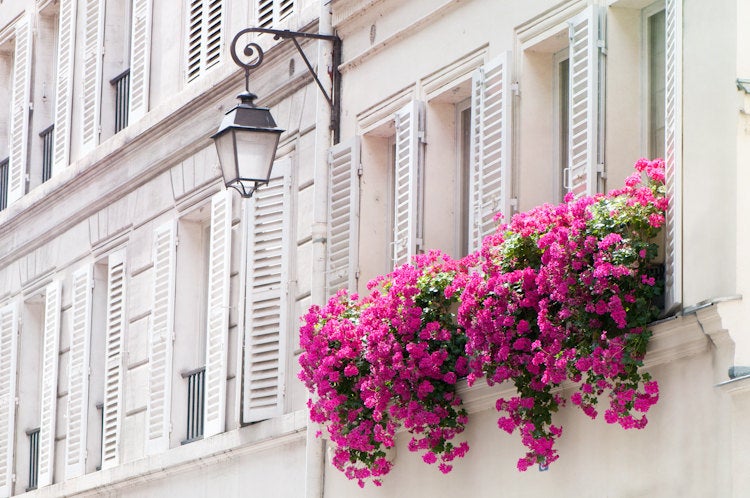 Pink Flowers in Window Basket and Shutters
Shutters and flower boxes are the perfect pairing for any building! I'm always fascinated by windows and doors when traveling to Europe!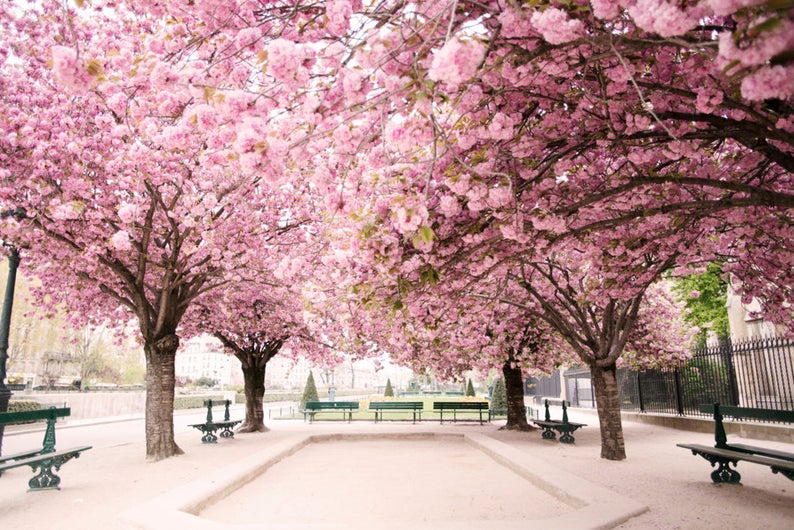 It appears that I need to visit Paris in April. Next trip, I will bring along my camera and tripod and snap some a ton of photos of Paris!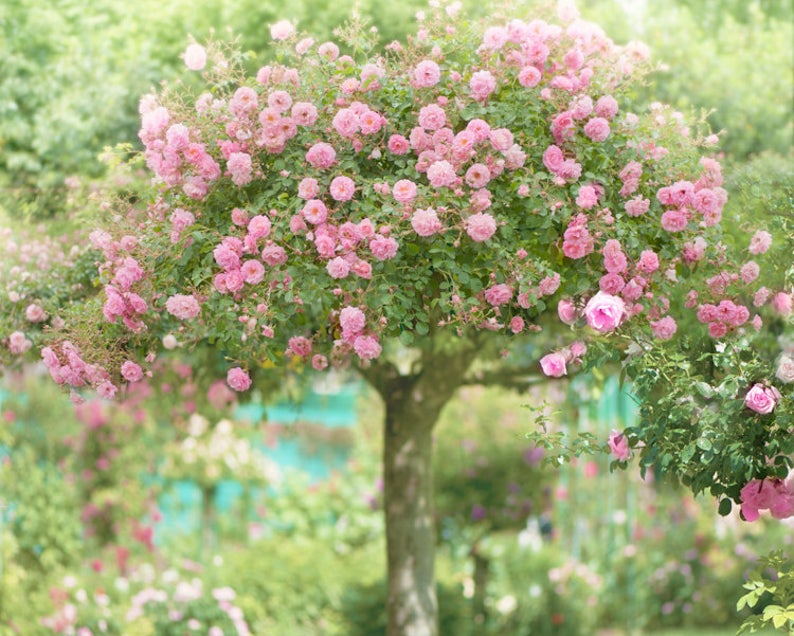 We took a Bike Tour to Giverny. Oh my goodness, if you travel to Paris in the future, definitely signup for this beautiful excursion. Our family has very fond memories of this trip. Here is the link to Fat Tire Tours.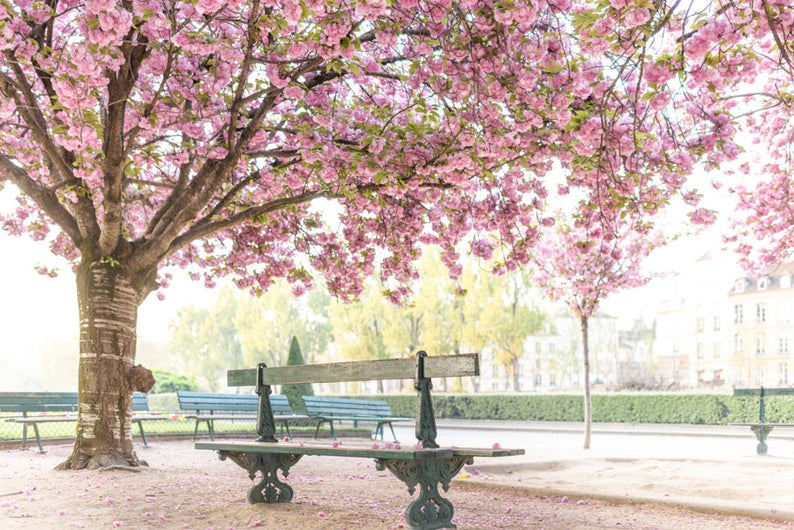 April in Paris, Cherry Blossoms at Notre Dame
It appears that the parks and trees in Paris are prettiest in the spring. Ok, I'm going to plan another trip to Paris when we finally can travel again!
Under Paris Skies, Eiffel Tower
I was amazed at how much the Eiffel Tower stood out among the city of Paris. It is grand and stunning and awe-inspiring—photos of Paris.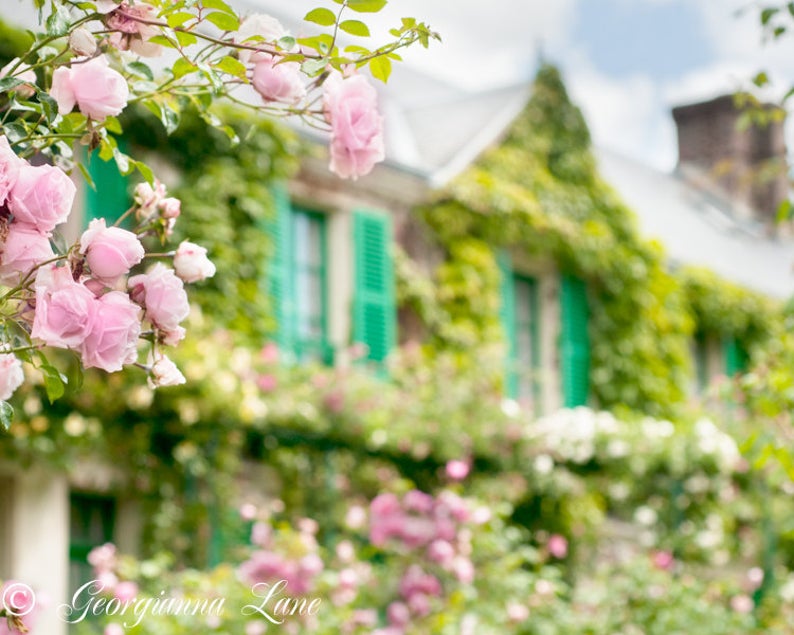 Visiting Monet's home and garden a must when traveling to France. It is located a little way outside of Paris but well worth the extra effort.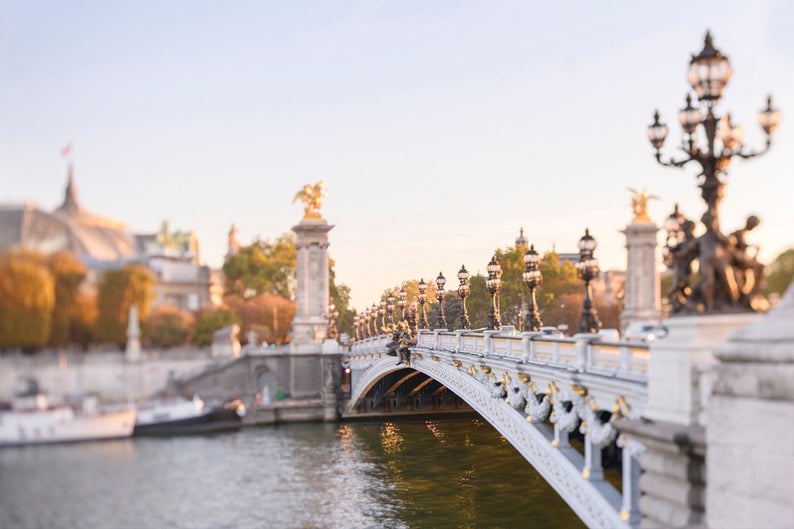 Alexandre III Bridge in Autumn
I do remember walking on this bridge and enjoying it at twilight. The street light we on, and the view was as specular as this photo!
Can I say that I have cabin fever in summer? Well, we aren't taking a vacation this summer, and so I'm stuck dreaming of far off places we will visit in the future.
Well, I hope you enjoyed these gorgeous photos of Paris. If you like this post then make sure to check out these other Boutique of the Week posts:
Happy Decorating!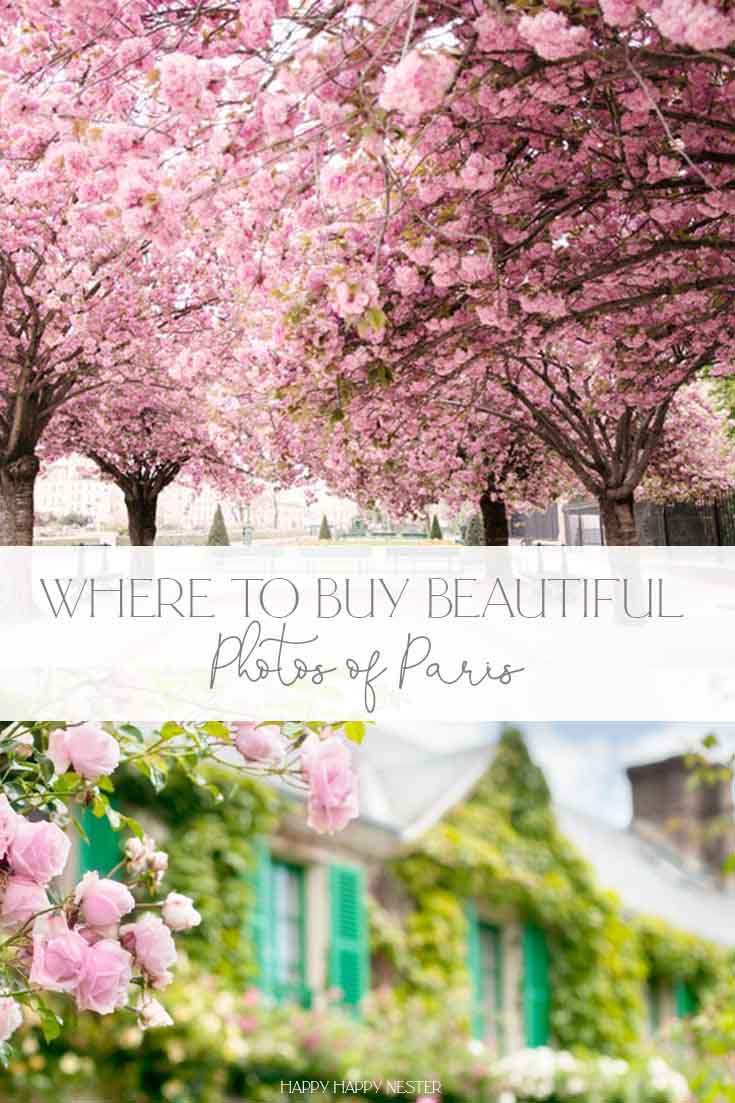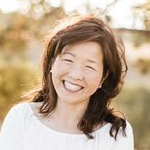 Latest posts by Janine Waite
(see all)