Beautiful Linen Bedding is a passion of mine. And a gorgeous and comfy bed is such an important part of my evening routine. You'll be happy to know that today's Boutique of the Week is a wonderful Etsy shop from Lithuania.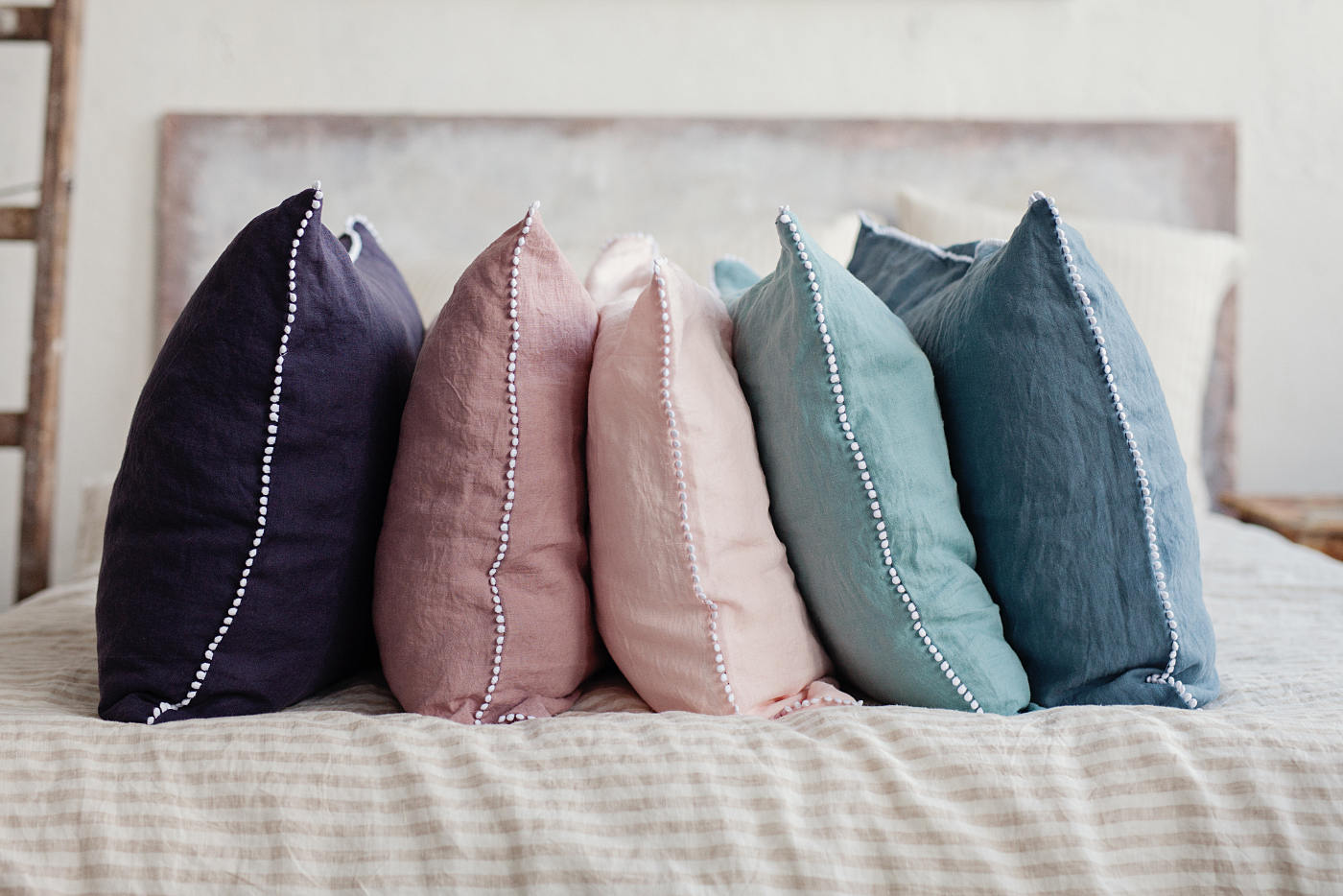 As I get older, a night of comfortable sleep is supremely important. I'm not sure as a kid how I slept on the floor for sleepovers. Now, I have to have my soft sheets, my lovely fluffy comforter, and my perfect down pillow. Yes, I'm the Princess and the Pea. Well, then my husband could be called the Prince and the Pea since he is even pickier about his sheets, blanket, and pillows. Well, that is a whole other future blog post.
But, enough about me, let's talk about Beautiful Linen Bedding.
Before beginning my Boutique of the Week posts, I really wasn't aware of luxurious bedding. Once I started to find shops that carried linen and clothes, I found a large number of shops were from Lithuania. Of course, this piqued my curiosity and I wanted to find out why a lot of linen products are made in Lithuania.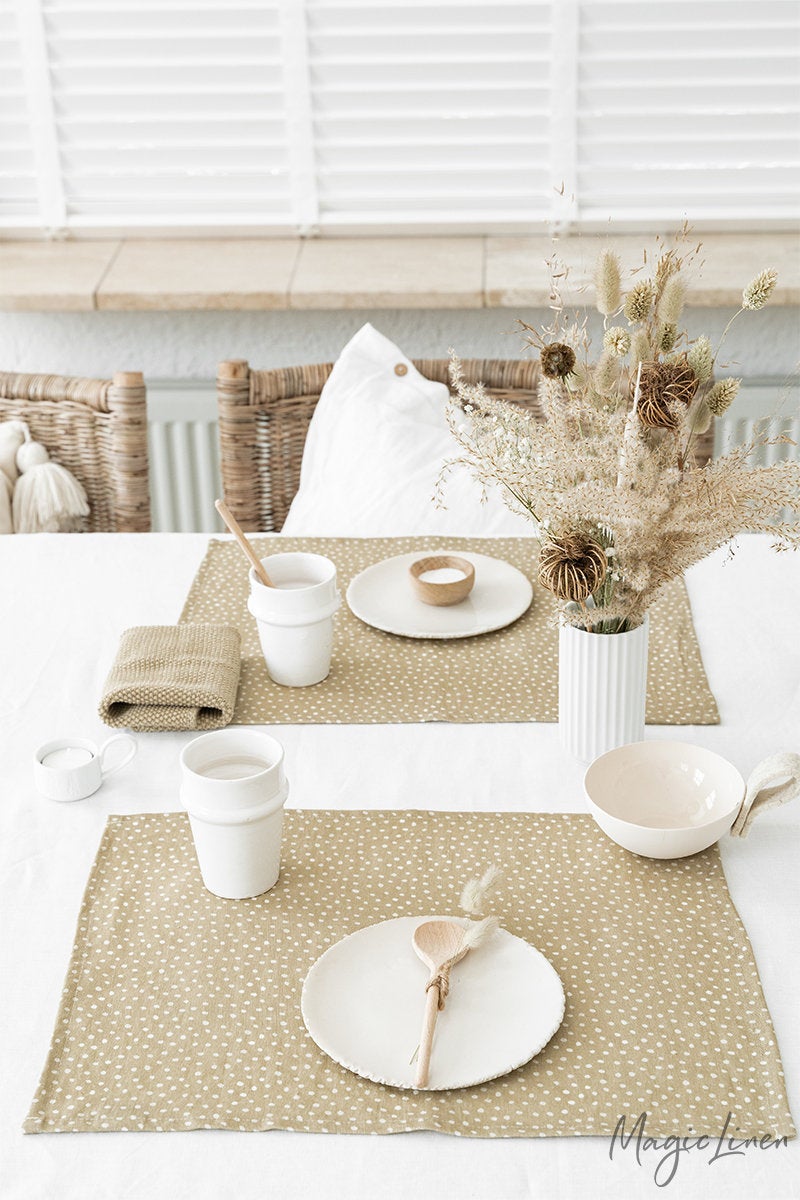 History of Linen in Lithuania
Linen is made out of the Flax plant. And Flax cultivation goes back thousands of years in Lithuania history. Lithuania's soil is conducive to growing flax and so for many years, the men grew and harvested the flax stalks and the women combed the strands. Also, it runs deep into their culture, from weddings, everyday living, and even funerals.
So, now it makes sense that there are many Linen companies in Lithuania.
Magic Linen
They have a blog in addition to their lovely shop.
Here are a few words about Magic Linen
MagicLinen is a family business successfully started in Europe. We specialize in linen home textiles – bedding, bath, table, and kitchen linens, curtains – and clothing.

MagicLinen grew out of our own passion for natural materials, thus, we make our products from high-quality European linen fabric that is certified under the OEKO-TEX standard (meaning it is absent of harmful chemicals). We strive to be an ethical, sustainable, and transparent business that remains true to its values and appreciates customers as members of our own family.
Gorgeous Duvet Covers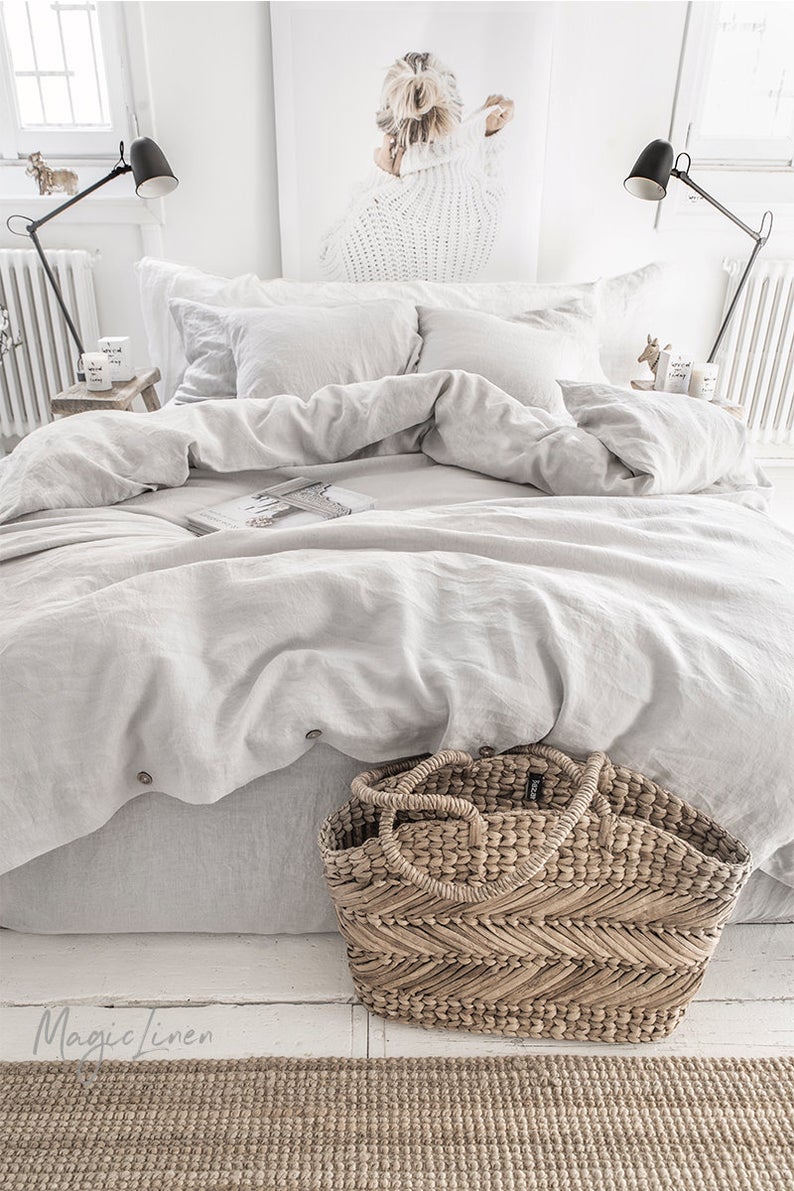 Give your bed an elegant makeover with this linen bedding set in light gray (light grey) color.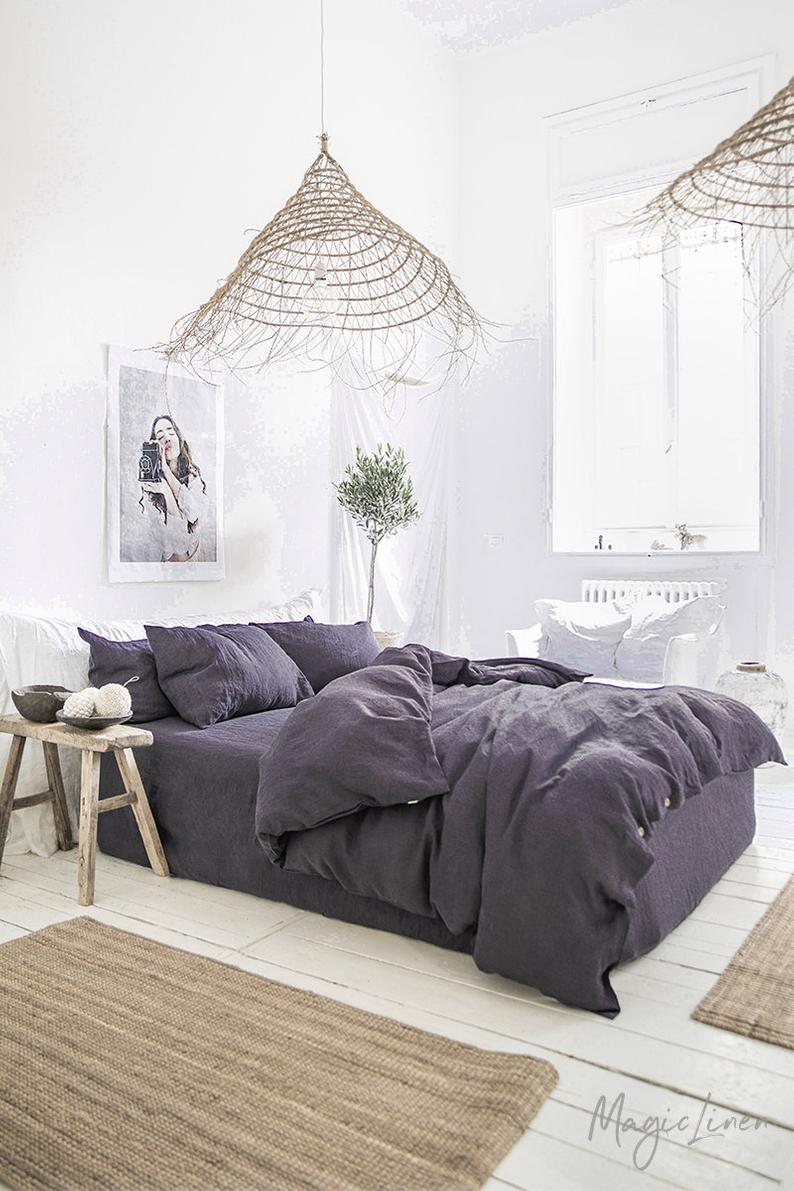 This beautiful linen bedding is a magnificent rich purple that is to die for. Luxurious stonewashed linen duvet cover in purple charcoal (dark deep purple) color. Made from softened, OEKO-TEX certified linen fabric, this duvet will add coziness to your bedroom and guarantee a good night's sleep. Linen is lightweight, breathable, thermoregulating, and moisture-wicking, which translated to comfort all year round.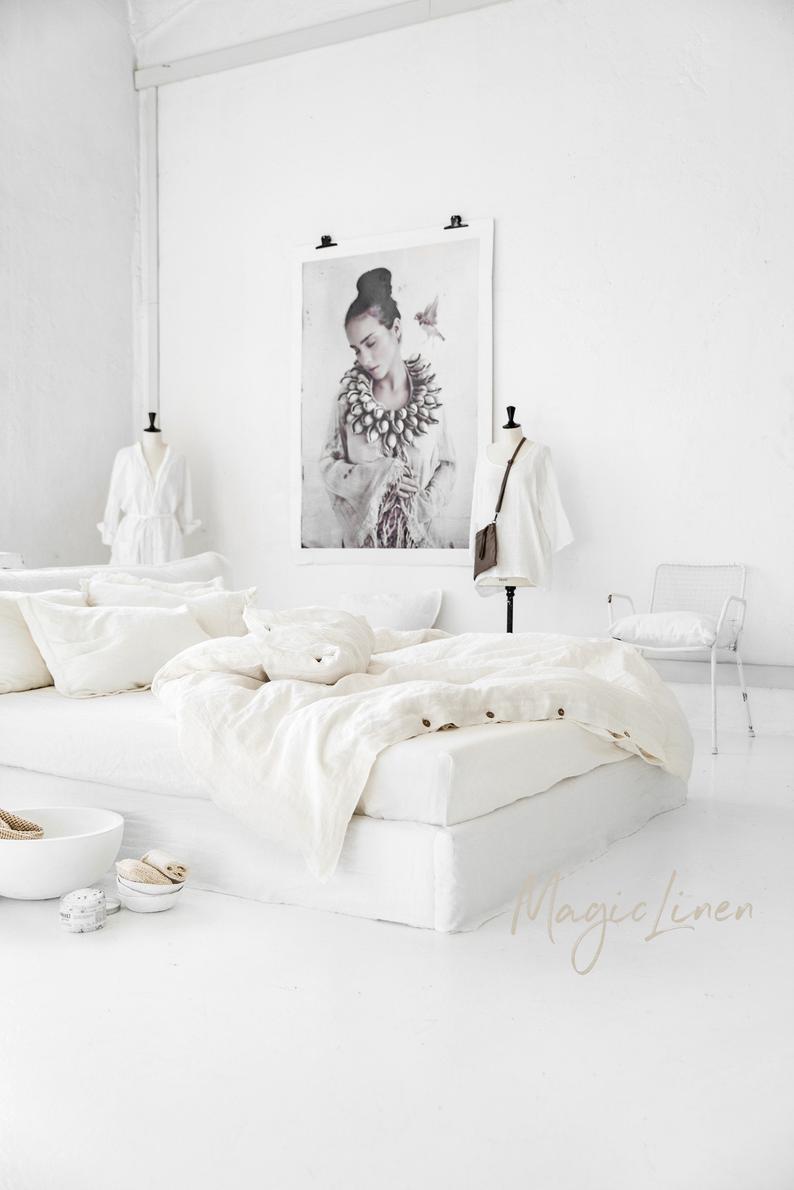 Luxurious linen duvet cover available in white and ivory colors. Made from OEKO-TEX certified 100% linen woven from European flax, pre-washed for softness and durability, this duvet will add coziness to your bedroom and guarantee a good night's sleep. Also, there are no seams in the middle of this cover, they use extra-wide fabric to create this lovely item.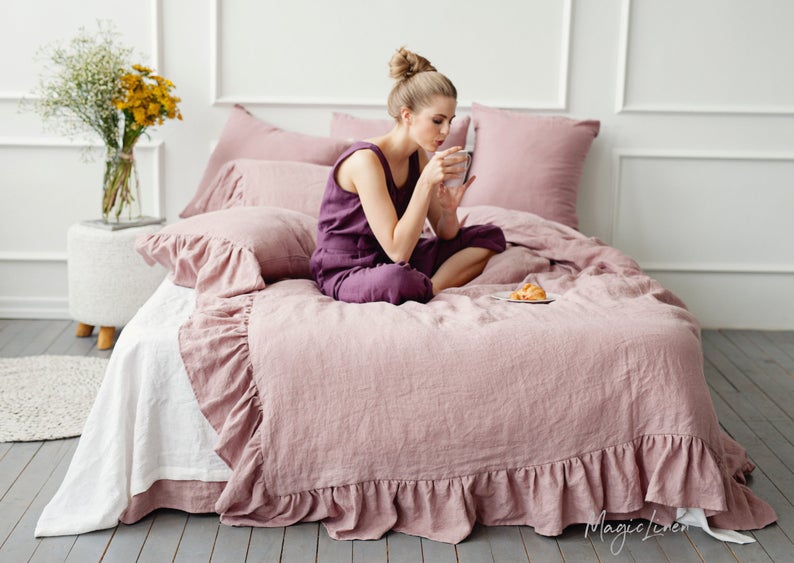 This beautiful linen bedding is erfect for romantic, bohemian homes and farmhouses. Ruffle trim goes on three sides of the duvet cover. Also, note that it comes in nine different colors for every style of bedroom.
Gorgeous Soft Sheets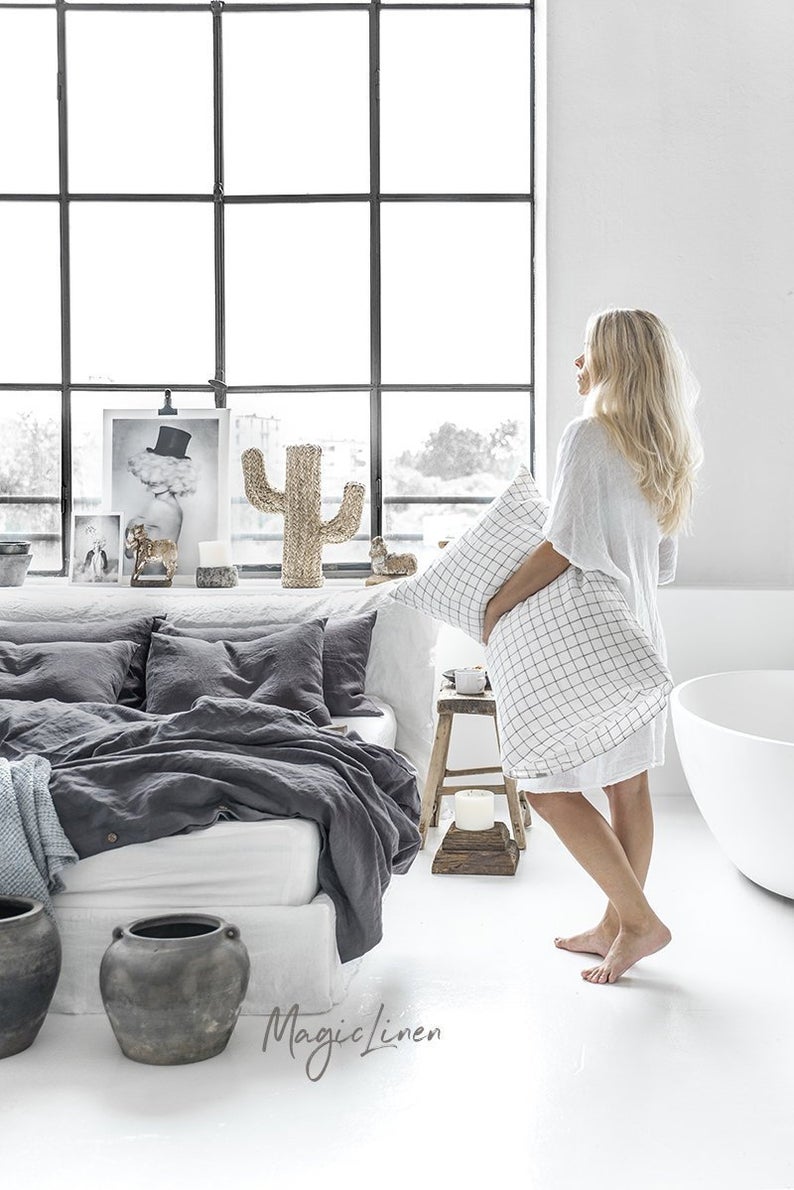 Luxuriously soft linen pillowcase in charcoal grid (windowpane) pattern. This comfy linen pillow cover is softened, breathable, and moisture-wicking. Pure linen fabric offers a unique blend of comfort, beauty, and practicality. Easy to mix and match with other colors to create outstanding linen bedding sets and liven your home.
Bedskirts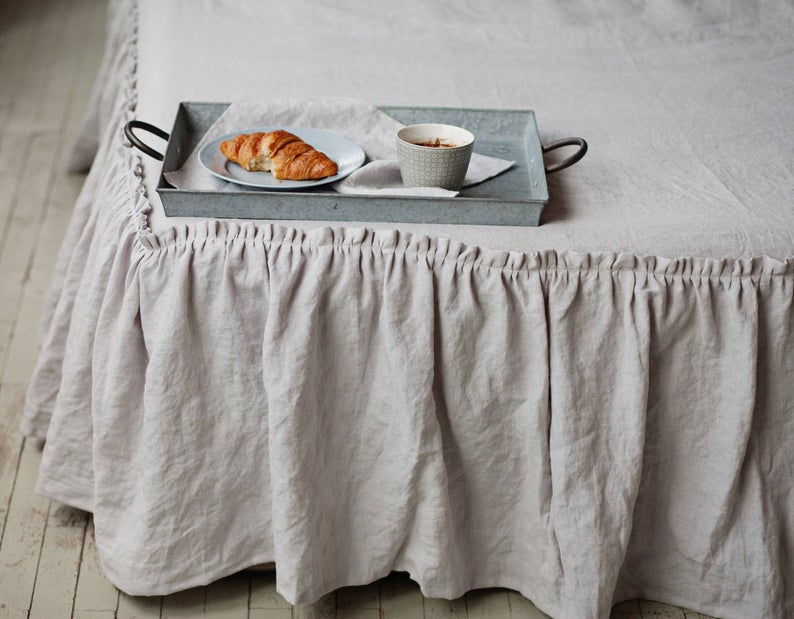 This skirt is made from stonewashed European linen that is durable, soft, pleasant to the skin. Bed skirts can also be used as coverlets.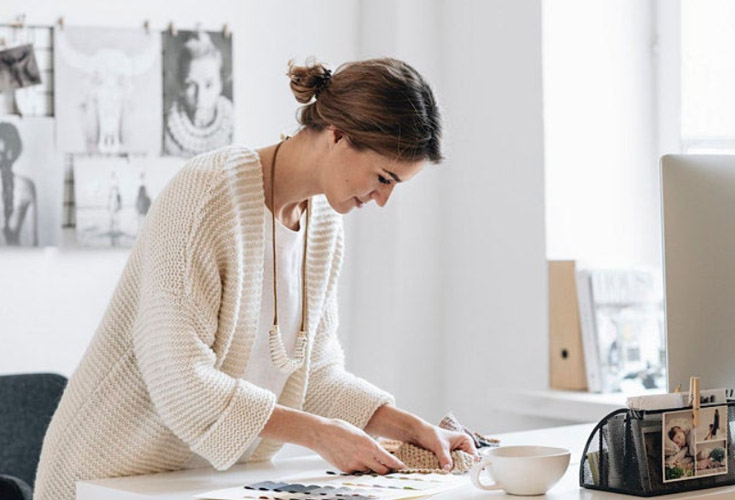 Just in case you missed some posts, here are some Home Decor Boutique of the Week Posts:
Well, here is to a good night's sleep and beautiful linen bedding. Until next week, have a wonderful day.
Cheers,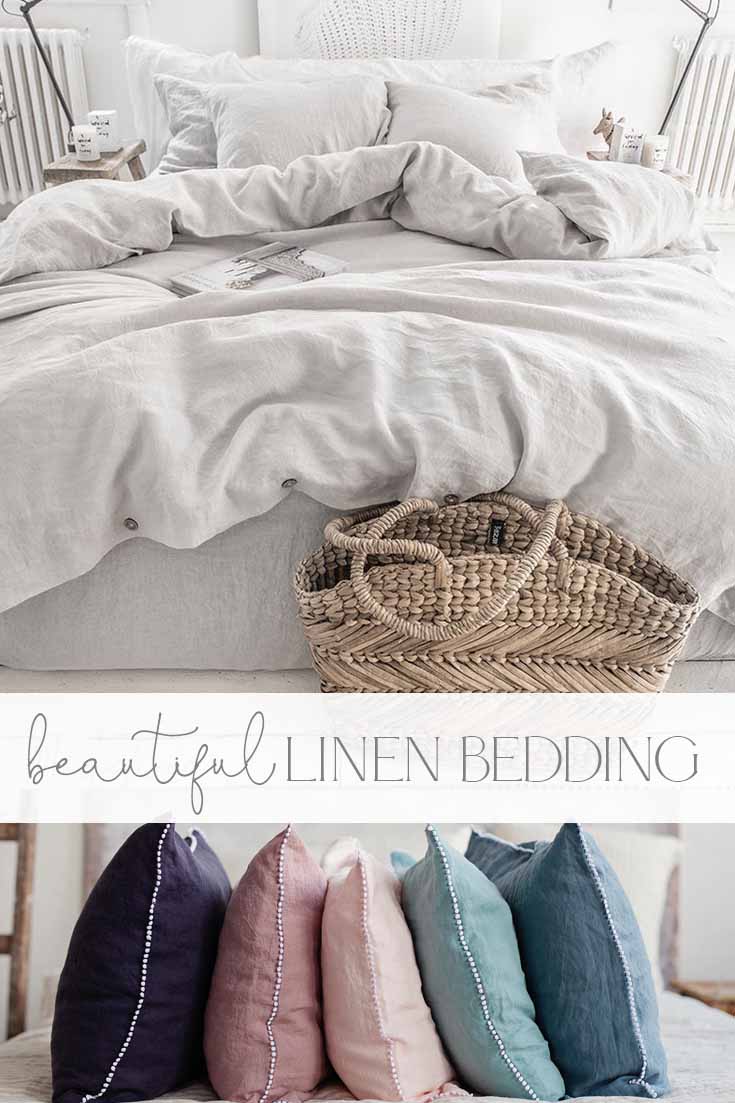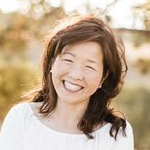 Latest posts by Janine Waite
(see all)